The Benefits of Using Sandstone Paving
Sandstone paving is a popular choice among landscapers and homeowners for a number of reasons. Anybody who has seen really well-laid sandstone paving would agree that it looks incredible, but there's also plenty of other benefits. You can use this versatile and functional product almost anywhere, including garden pathways and driveways. Many people even choose sandstone inside their home, and for cladding on walls.
Sandstone is actually used in several modern homes around Australia and seems to be getting more popular every year. So, aside from the obvious aesthetic appeal of sandstone paving, why is it so popular in Australia? Let's take a look at just a few of the main benefits of using sandstone paving.
Durable in all Weather Conditions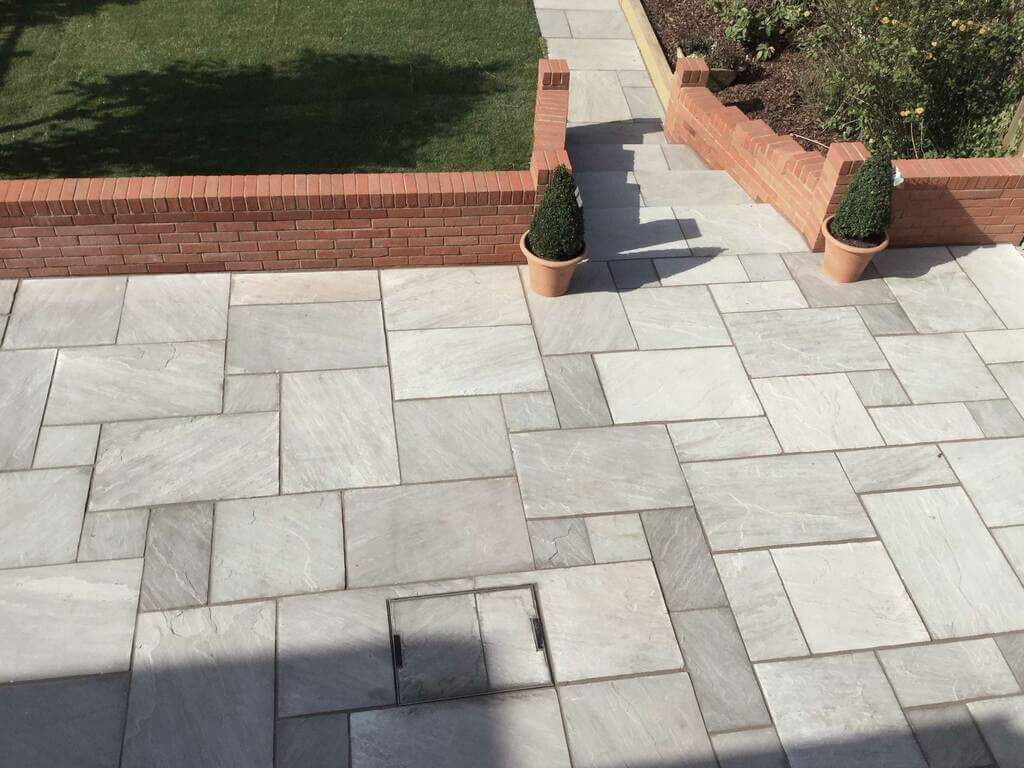 Source: gardenstone.co.uk
Firstly, and perhaps most importantly, sandstone is extremely durable. The Australian climate throws us some pretty wild weather at times, but sandstone is up to the challenge. It can handle wet weather, and won't corrode or degrade like many other paving materials. It's also built tough, so unlike some other materials that are constantly cracking due to weeds, sandstone copes well.
Sandstone paving is also great for hot conditions, which we have plenty of here in Australia. It isn't likely to crack under the hot summer sun, so it's perfect for outdoor areas. Many people even choose to use sandstone for steps and step treads, because they're durable, cost-effective and also look great.
The added bonus to sandstone is should something go wrong, like a piece breaking off, it's easy to replace. It's a simple product to work with, so if you need replacement pavers or even just a small section, you can get them easily.
Sandstone Paving is Great Around Pools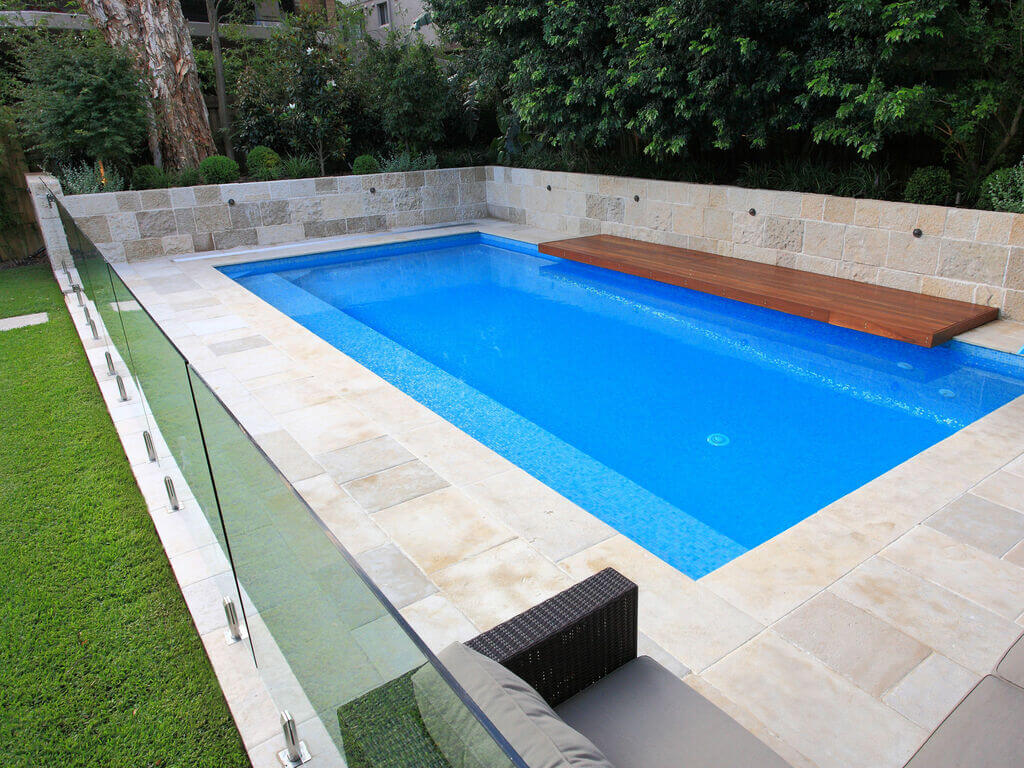 Source: ecooutdoorusa.com
If you've got an outdoor pool, you'll know that choosing a surrounding surface is difficult. You obviously want the area to look great, but safety is a concern too. If you've ever told kids not to run around a pool, you'll know it's a bit like talking to a brick wall. Kids will run around, and this can be dangerous or even fatal. 
With pool safety being a huge concern in this country, you need a surface that prevents slipping. Sandstone paving is a perfect solution because it gives you that natural look without compromising safety. Sandstone has anti-skid properties, so people are less likely to fall or slip when the surface is wet.
So many Australian homes have pools, and the great thing is that sandstone goes well with any style of home. So, if you're building a new home with a pool, or simply adding a pool to an existing home, sandstone will look great. You get that amazing natural look, giving your summer entertaining areas a comfortable yet stylish feel.
A Variety of Colours to Choose from
Source: blogspot.com
Sandstone is a popular choice among landscapers and designers because of the colour range. You'll find plenty of different colours, ranging from tan to reddish-brown and even light grey. When you're planning a natural look for your garden path, driveway or outdoor entertaining areas, sandstone is very versatile. You don't need to use the same colour everywhere, and you can even mix and match for effect. 
There's a style known as 'crazy paving', where rather than using perfectly cut square blocks, you us a range of shapes. It's a popular look in many homes around Australia, but it can be even more impressive if you mix a couple of colours together! When you use a crazy paving design, it also gives you a whole lot more freedom in the decoration. Just like the name suggests, you can go crazy piecing together an assortment of sandstone shapes.
The added benefit again is if part of your sandstone should unexpectedly break or get damaged, you won't even know there's been a repair job when you use crazy paving.
Also Read: 8 Different Stone Tiles & Their Features
Stunning, Cost-effective Designs
Perhaps best of all, especially for the budget-conscious homeowner, sandstone paving is incredibly cost-effective. Whether you use smaller blocks, crazy paving or even large blocks as garden features, it won't cost you an arm and a leg. Most people would agree if they can get a stunning look in their outdoor areas and still have money left over, it's a good deal!
Building homes and improving your outdoor areas can be a costly business. Luckily, sandstone is a lot more affordable than some other options and you don't have to compromise on aesthetics. For a natural Aussie look around your home, look no further than sandstone paving.