7 Best Ideas For Your Backyard Pool
Pools are a great opportunity to relax and cool off. If you have a backyard pool, there are lots of ways to make it even better. These simple ideas are easy for anyone to incorporate in any setting. Take advantage of these trips from Wood Glass Group Brisbane and have an even more delightful summer.
A Deck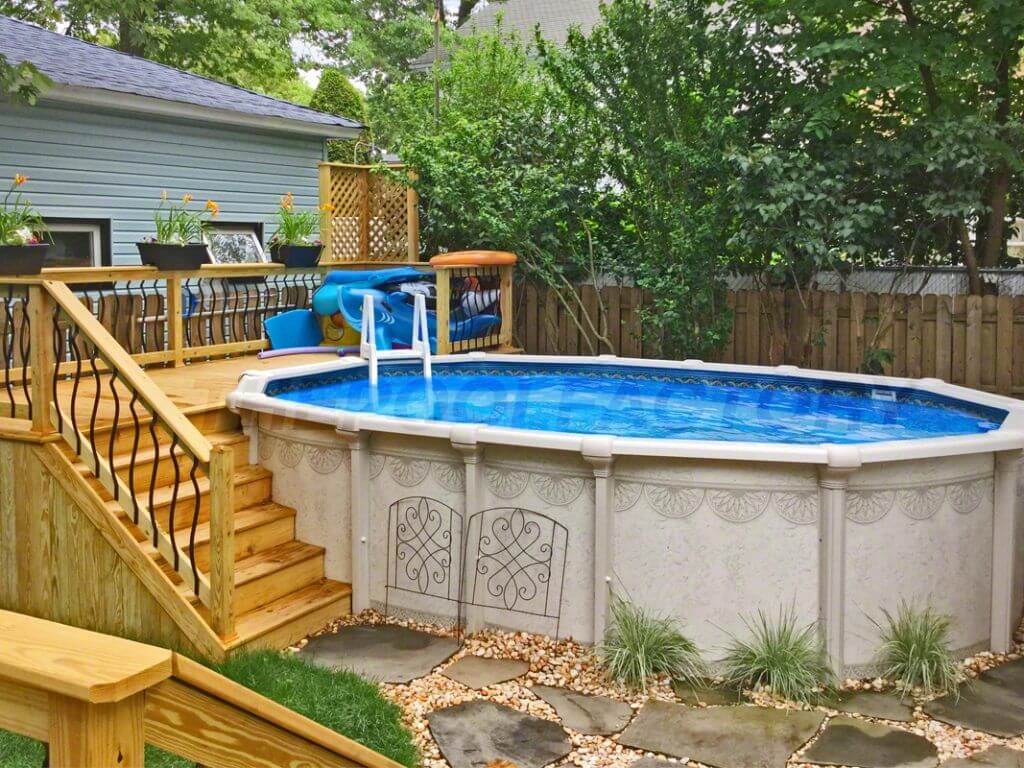 Source: pinimg.com
Decks are a fabulous way to splash in the water from a safe distance. A deck can surround the entire pool or offer a single area to sit down. Both in-ground and above ground pools can have decks. The ideal decks have material is that comfortable and durable. Wood, steel, and concrete are good choices for the modern pool owner.
Diving Board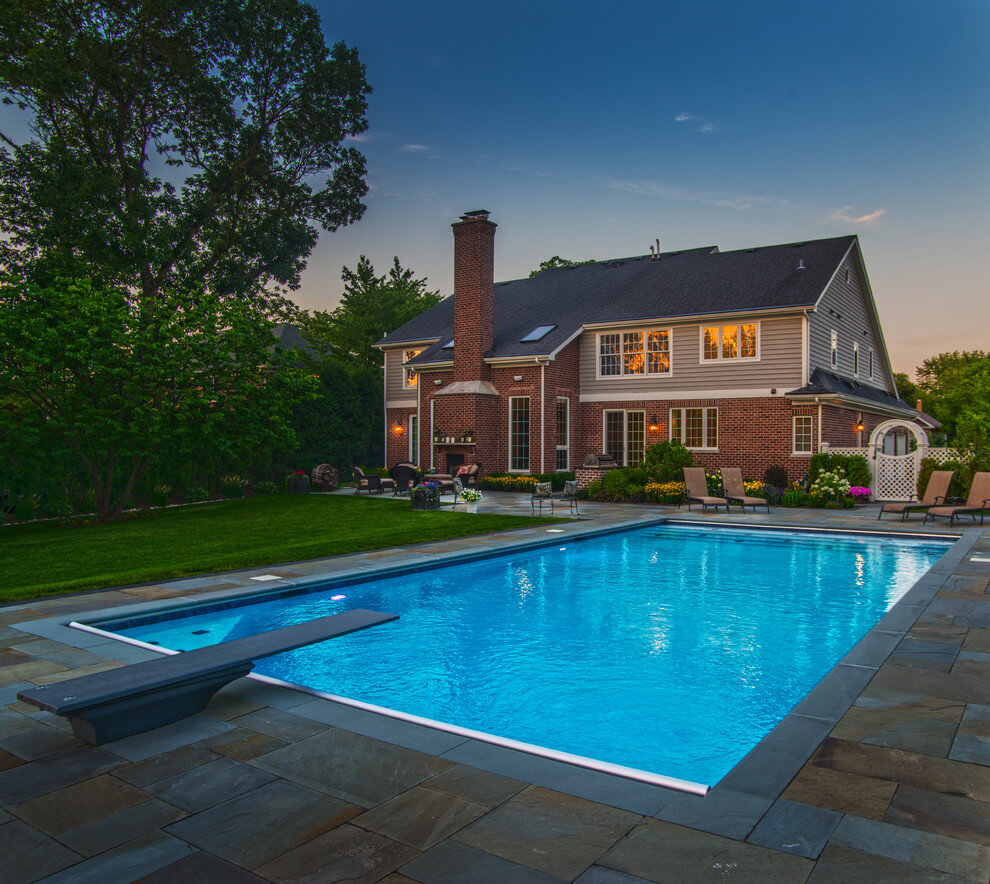 Source: hzcdn.com
Diving is a great way to improve balance and coordination. Any pool owner can add a diving board to their own home. This is one area where you want to make sure the board is put in place well. It needs to be securely attached so it stays stable. After picking out a diving board, think about hiring a professional to do the work for you.
Game Play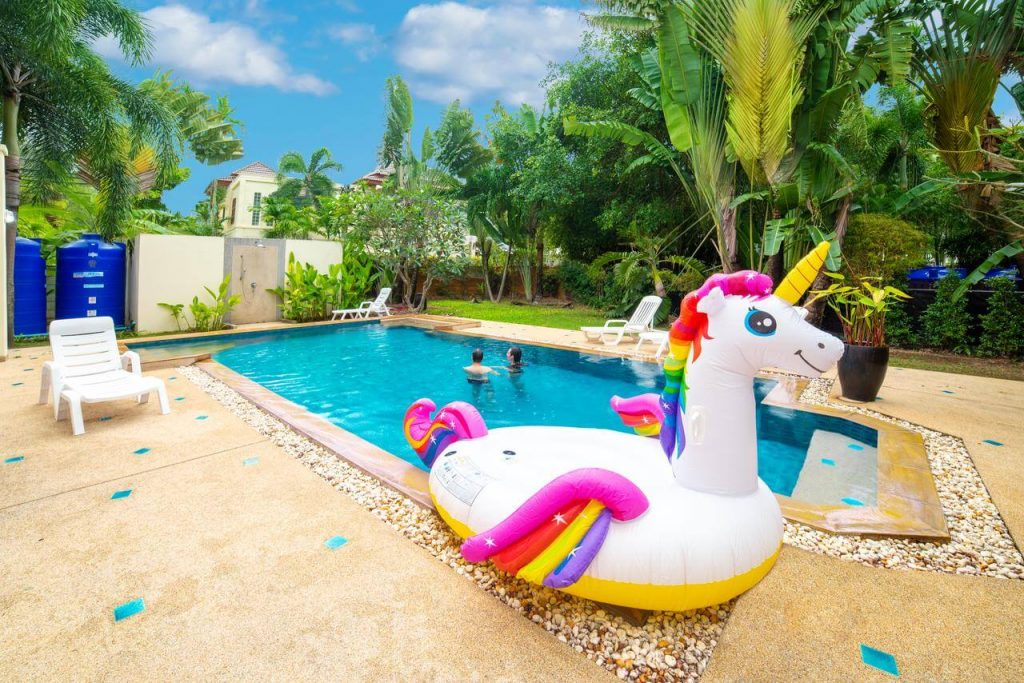 Source: bstatic.com
Water was made for games. There are lots of wonderful games you can play in the water. Put up a net across one side of the pool. Kids can play all sorts of games with it. Look for games on the market that have been specifically designed for use in the pool. You'll find items that are easy to spot and safe for kids of all ages. Encourage your kids to use their imagination. They can come up with all kinds of pool games on their own. Just make sure the items they are using as game pieces are safe.
Lots of Floats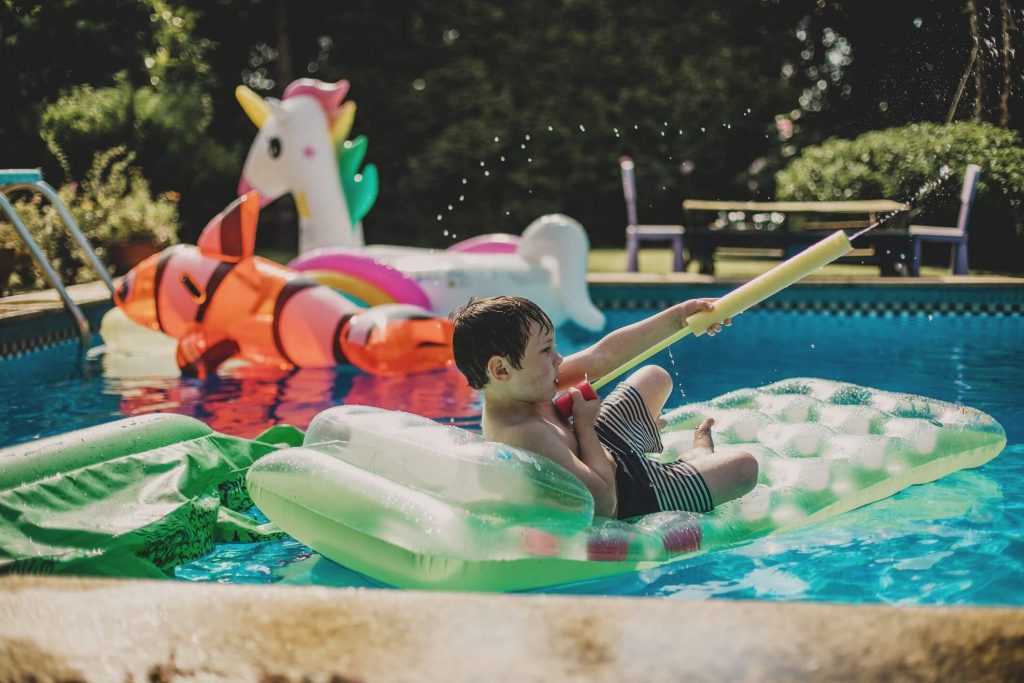 Source: verywellfamily.com
Floating along on the top of the water is incredibly relaxing. A float is a good way to add to the fun of using your pool. You'll want floats that you can use with ease. Think about varied kinds of floats for each member of your household. Little kids need special floats that will keep their heads above water. Older kids can use floats with different parts. Adults can find floats that let them keep a drink nearby. Store in a place that's away from the heat and humidity when not in use. Consider designating a specific area on the deck or in the pool just for your floats.
Sliding Down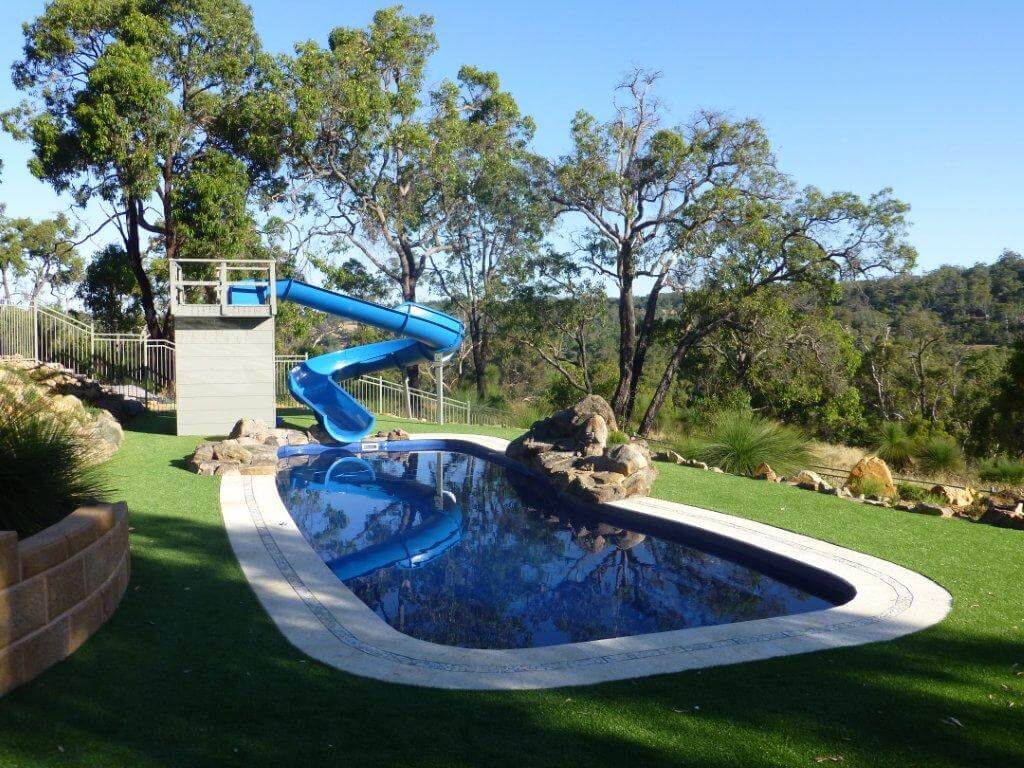 Source: premierpoolsandspas.com
Sliding into cold water on a hot day is very refreshing. A slide is a fabulous thing to add to your backyard. Slides are useful if you want to bring it to the next level. A slide can be installed in a pool that has a deeper area. Like a diving board, the slide needs to be anchored carefully into the ground surrounding the pool. Slides come in many different types. You can find slides designed for little kids as well as those aimed at the older crowd. Let all members of your family have a say in the kind of slide you're going to use.
Hot Tub Area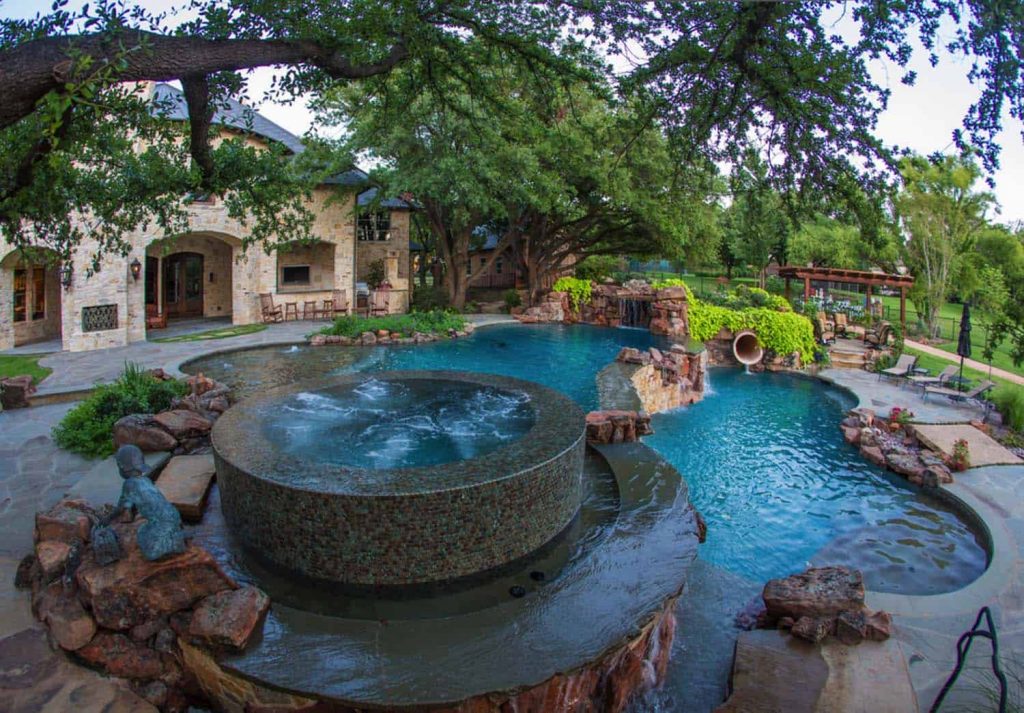 Source: onekindesign.com
A spa area is one way to bring in total luxury to your home pool. A hot tub at one end means a chance to get warm water all over your body and let it soothe tired muscles. Many spas have different settings so you can adjust them until you find the one you want. Think about the kind of seating inside that's going to make it easy for you to sit down. A larger hot tub is a good thing to keep on hand if you're going to spend lots of time entertaining others.
Also Read: A Guide to Landscaping Around Your Pool
Underwater Lights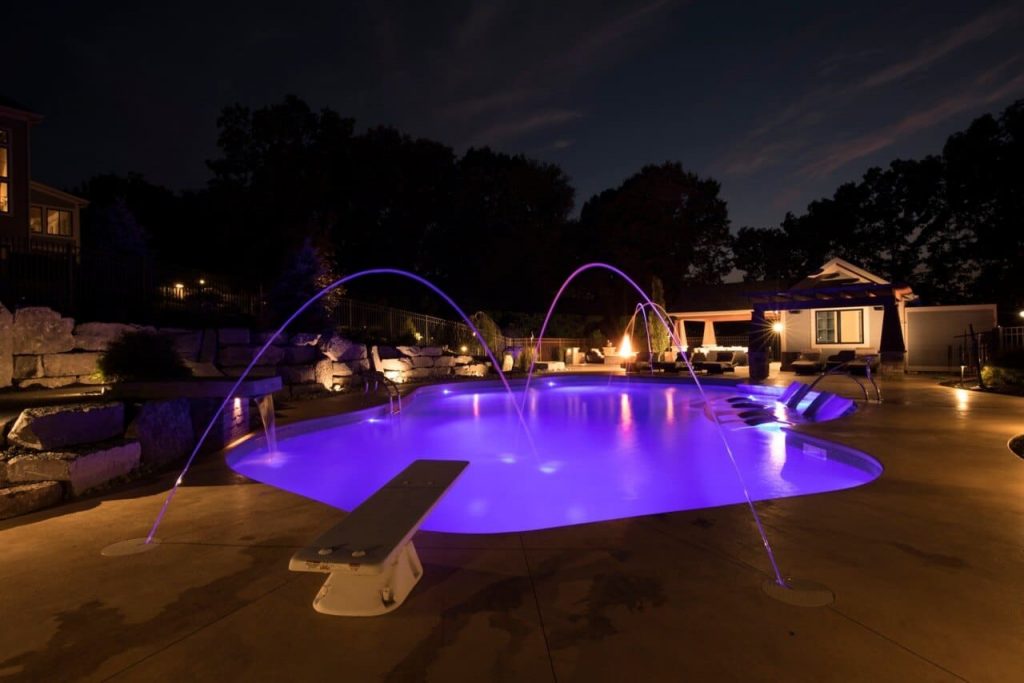 Source: pentair.com
Swimming at night is a great way to make the most of your pool. At the same time, nighttime swimming needs to be done very carefully or it may present major hazards. This is the time to make sure you're safe as you head next to the water or underneath it. Adding underwater lights makes it easy for people to see precisely what they are doing when using the pool after the sun goes down. Lights add also add personality to the pool. You can have lights in lots of different colors and patterns.