Have you wondered why folding doors are a growing trend in modern society? Well, if you've not installed these doors yet, then you must be missing out on a lot. Many homeowners are now opting for folding doors for several reasons. One of the most obvious ones is their space-conscious nature. Have a look at these six advantages of folding doors that you will never regret.
1. Aesthetic Appeal
Beauty is one of the essential factors that homeowners look for when building or buying a home. Anything that can add to the aesthetic appeal is welcomed with two arms, and that's how folding doors managed to get a spot in modern homes. These doors are not only for security purposes but form a unique part of your indoor décor as well. The doors are made with beautiful designs displaying a sense of style and elegance in every home. You also have the freedom to pick the colors you want to match with everything else in your home.
2. They Conserve Energy
Folding doors help you conserve energy around the house in many ways. First, you don't have to have your light bulbs on during the day if you have these doors installed in your house. If you need maximum natural light inside the house, all you need to do is open them up fully. Or, if you just need the light in one part of the room, you can use them as a dividing wall. These doors are made with large glass and slim frames, which enable them to bring in maximum light.
Another way in which folding doors will help you conserve energy is their ability to keep heat inside the house, especially during cold weather. They have a tight and fitted seal that provides no gaps or drafts perfect for insulating your room. You don't need to use heaters for some warmth hence saving a lot on power bills.
3. Durability and Low Maintenance Costs
Folding doors are made of durable materials such as aluminum, wood, glass, and steel. Wood is perfect for the interiors like bathrooms and closets, while glass material is mostly used in the exteriors to provide maximum natural light. Regardless of the material used, the designers of these doors ensure sturdiness so they can serve you for a maximum period. The doors don't rust with time, and you won't need any painting or garnishing to keep them looking beautiful.
4. Maximum Security
Since folding doors are the latest trends in homes, they also feature the most advanced security systems. The doors come with the latest technological innovations, including the strongest materials, locking mechanisms, and tampered glass. These are all the security characteristics you're going to get if you buy Concertina Doors in Brisbane. The doors also come with different kinds of locks, including drop bolts, twin points, keyed locks, and childproof locks, all geared toward providing maximum security.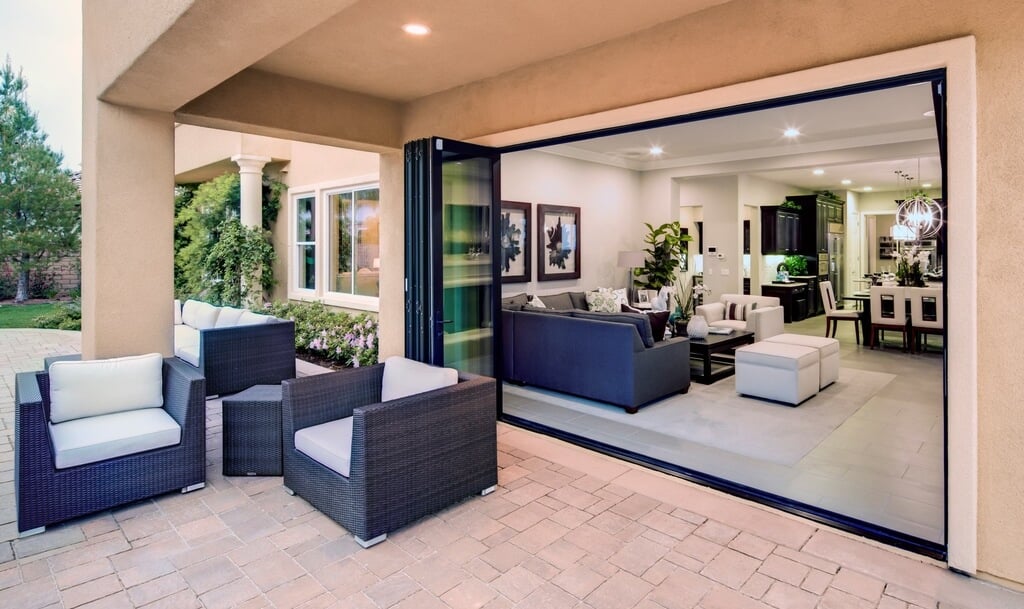 5. Space Conscious
One of the greatest aspects of folding doors is their ability to save you space. These doors can completely fold away when opened up hence leaving you with all the space you need. They fold perfectly to the edge of the frame, making them an ideal door for minimalist homeowners or those with small rooms. You can use them to achieve that incredible balance between open-plan living where you need separate spaces without consuming too much space.
6. Giving you the View of the Environment
Folding doors is the closes you get to nature as they bring you that seamless transition between the outdoors and the indoors. Even when you don't want to go outside, you can still have access to your garden in the comfort of your house. The large panels that come with doors made of glass offer you the perfect view of the environment just the way you like it. Whether you want them at the rear or the side, every design will still bring out the view perfectly.
Folding doors are indeed perfect for a homeowner with an eagle eye for beauty, durability, and design. They are also ideal for those forks minimalist forks. And if you're also looking for ways to include only modern ideas in your home décor, then folding doors should be on your list.
Discover more: