Building a Home in Paradise: A Brief Guide on Houses Architecture and Design in Costa Rica
So, you've finally decided to take the plunge and build a home in Costa Rica! That's fantastic! We couldn't be happier to gain a new expat neighbor! If you're still only searching for someone in Costa Rica to call home, we'd still be more than happy to talk to you about your future home design, anyway!
Before You Start
Before you start hiring construction specialists, it's vital that you put your design to paper. Future expats living in Costa Rica should collaborate closely with their architect, who will come up with highly detailed blueprints for their future home in paradise.
Future permanent residents looking to build a home in Costa Rica should spend between four and eight months planning their design, as well as obtaining the legal permits needed to begin construction.
However, if you want to avoid the process of hiring attorneys, searching for a licensed architect, and dealing with bureaucratic inefficiencies, you might want to consider looking at Costa Rica real estate listings. There's definitely something in Costa Rica for everyone—you just need to do a bit of digging!
Architectural Prerequisites
Costa Rica is a beautiful tropical nation that has only two seasons—summer and "winter" (rainy season). This is important to know because your home should be designed to accommodate the extreme temperatures and humidity that both seasons provide.
Temperatures usually fall between the 70 and 80-degree range all year long, while yearly rainfall is measured in feet, not inches. As such, the soil in your future backyard might be housing hidden oceans of groundwater.
Future expats in Costa Rica often overlook soil tests since they are not mandatory, but that shouldn't stop you from examining the soil anyway. Everyone involve in the building process—you, your architect, and engineers—should know what's going on underground and see whether they can alleviate soil problems or go as far as stopping them from happening.
Looking at Property Attributes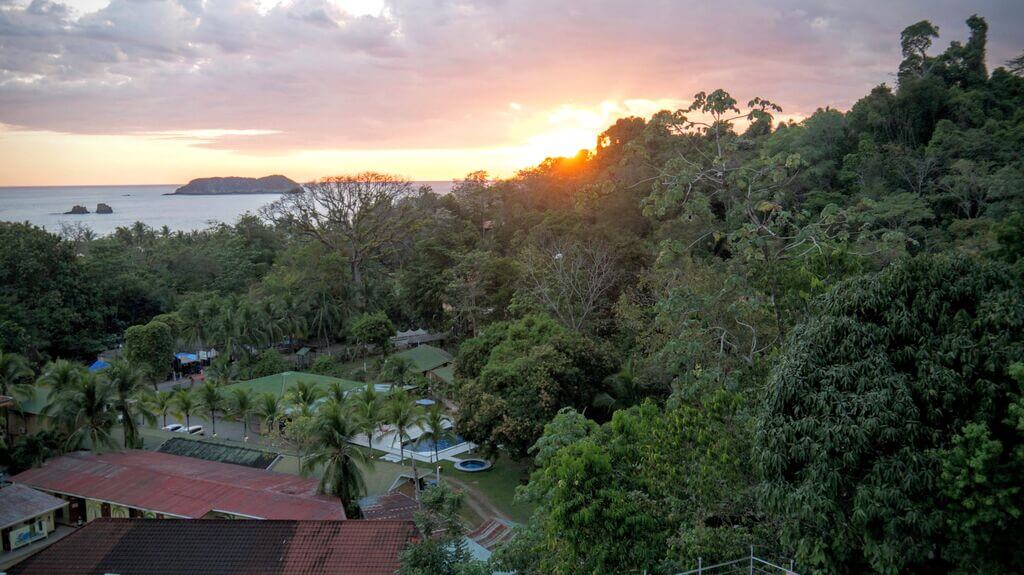 Source: peakpx.com
To put it simply, property attributes refer to how nature has designed the ground on which you plan on creating your new home. So, to enjoy the surrounding beauty of your home in Costa Rica, you should take full advantage of what the property attributes have to offer.
Topography
Will your home naturally conform to the slopes of hills or mountains? Does it allow for vehicles to easily move in and out? Are there any spots on your future property that you wish to turn into a park to wind down? How will your property affect the construction of a basement, a second story, or a split-level home?
Focal Point
What part of your home do you want to become the main focus? Do you prefer an oceanic view or a direct line of sight toward the luscious green canopies of a nearby rainforest? When you wake up in the morning with a cup of arabica, which beautiful landscape do you want to face?
Sun Travel
If you're seriously considering moving to Costa Rica, then you're probably fed up with the punishing cold climates of your home country. In that case, you should know that Costa Rica does not suffer from a scarcity of sunlight (and with it, heat), so try and make the most use out of the amount of natural sunlight as possible.
Privacy
It'd be nice if you could walk outside in your underpants without anyone watching. You can attain privacy by building a home on an elevated plot of land (or take notice of how to elevate your future property neighbor's property is in relation to yours) or by building tall yet beautiful fences that surround the perimeter.  
Also Read: 17 Prefab Modular Home Design Ideas – 12 Is Cheapest To Build
5 Beautiful House Examples in Costa Rica
Before we let you go, we'd love to share with you five beautiful examples of house architecture in Costa Rica. These homes were designed by some of the country's leading architect experts who specialize in designing homes of paradise for expats.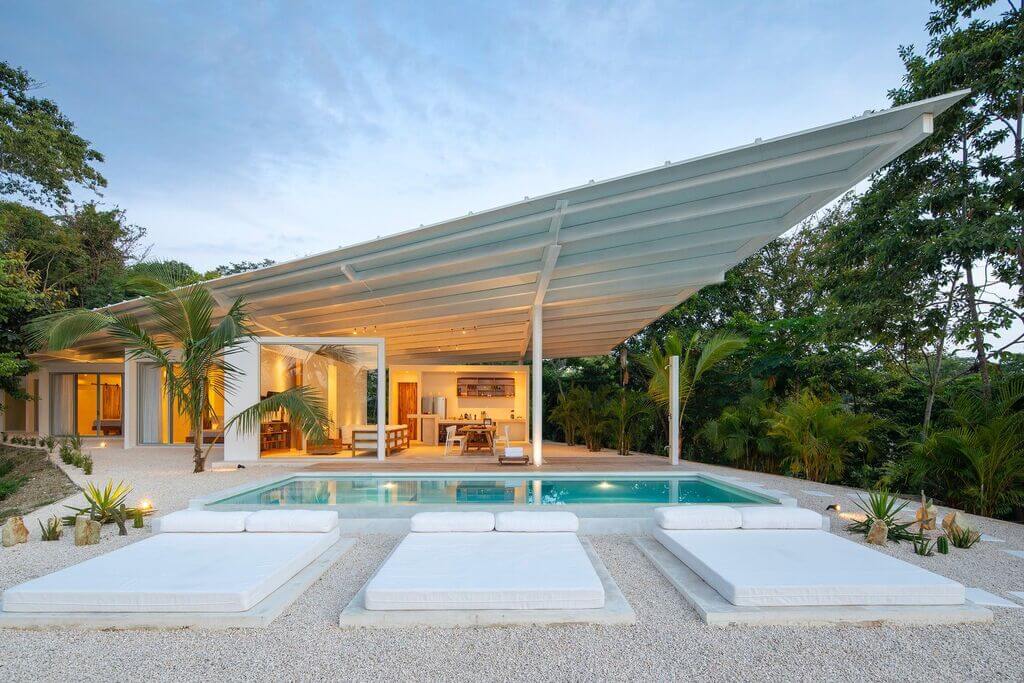 Source: pinimg.com
This stunning villa led by Studio Saxe was constructed nearby Santa Teresa Beach in early 2020. The nearly all-white structure gives off an aura of cleanliness with noticeable hints of modernity while surrounding by an abundance of jungle greenery.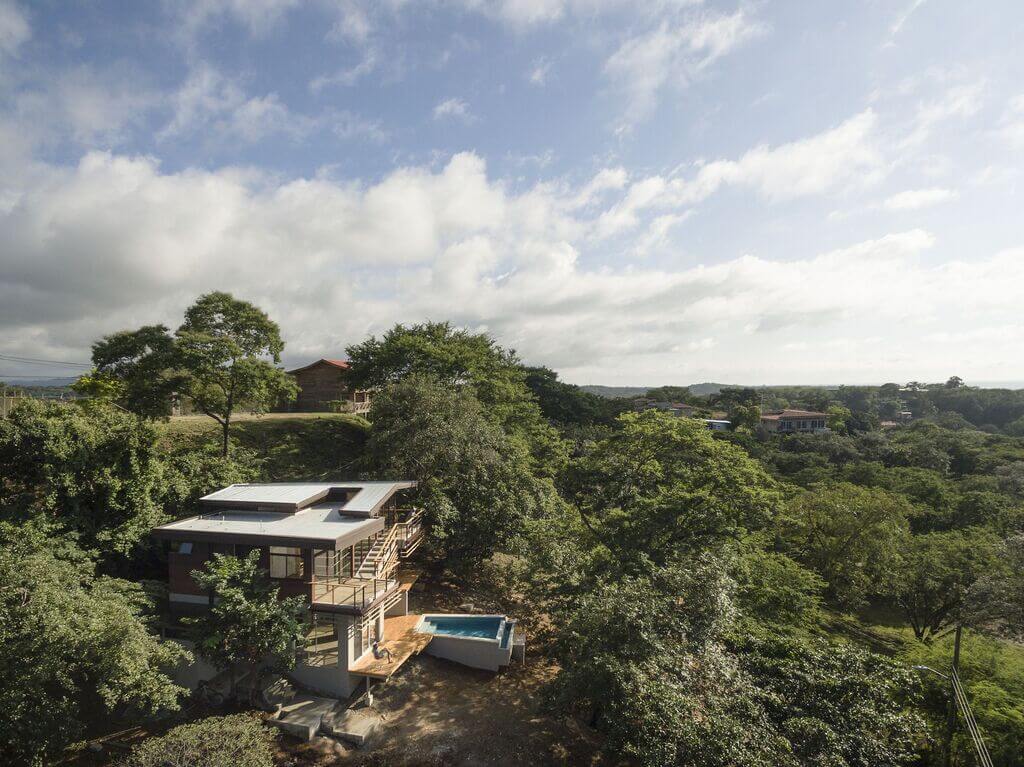 Source: pinimg.com
LSD Architects created the design of this middle-of-nowhere home, which was heavily inspiring by the surrounding topography. The sloped land and thick forests provide the homeowner with the privacy any well-off retiree would love.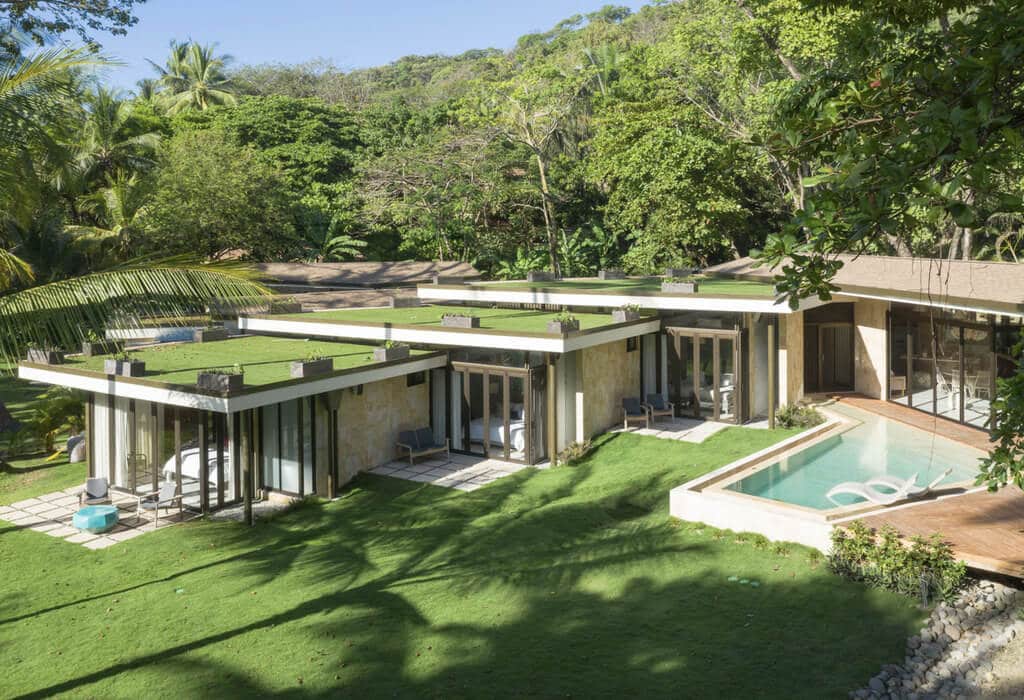 Source: medium.com
The expert team at LSD Architects also came up with the design of his Hermosa Cóbana Beach villa. The most prominent feature of this home is the grassy rooftop, which helps it blend seamlessly into the lush forest that surrounds three-quarters of the home.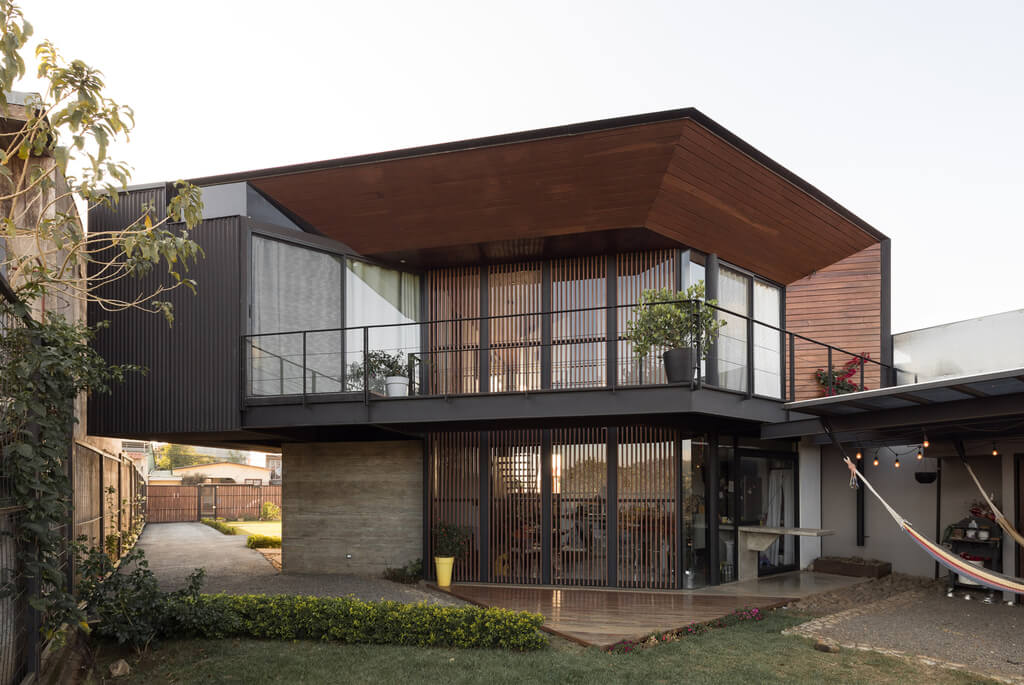 Source: adsttc.com
This home in San Ramon lacks the level of privacy that the previous homes afforded its owners. It sits right in the middle of a residential complex and nearby a local shopping center. The person who construct this home plans on renting it out while they were out of the country.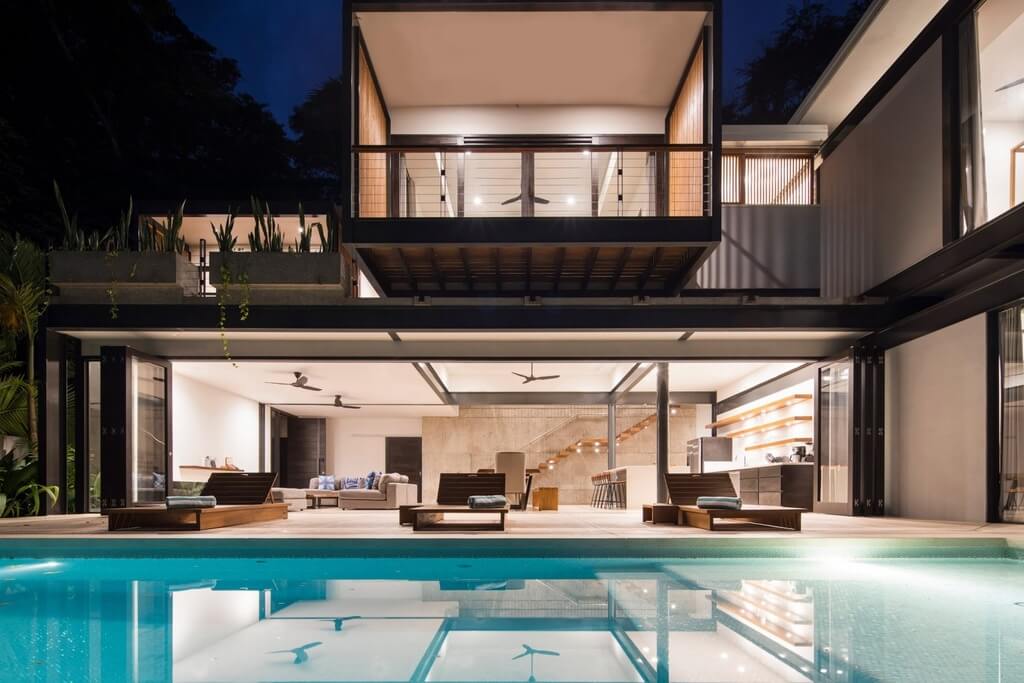 Source: archidea.com
The all-steel-and-concrete construction of this modern home is a stark contrast to the lush forest in the background, but the hardwood floors offer a level of warmth to the overall design. The focal point of this home is the spacious front yard for gatherings and ultimate relaxation.