Mistakes to Avoid When Building Your Home
You have probably planned it all from the number of rooms, furnishings, floor plan, and even the paint color for each room. Everything looks great. What you might not fully appreciate is how different theory can be from reality, especially when it comes to building your home. Your planning technique has to be as seamless as possible for you to actualize that project into your dream home.
Once you do the planning, the next step is constructing the house. It is not as simple as it is stated. If your base is weak, you can't build a strong home. Construction is a confusing process, but planning is a fragile process. You need to be careful and updated with current trends.
A single wrong decision can ruin the plan. Take into consideration the availability of all the factors including designing, sourcing, and execution. You can remake the plan, but can't reconstruct the home.
Please take a look at some of the grave mistakes you can make when building your home and how to avoid making them.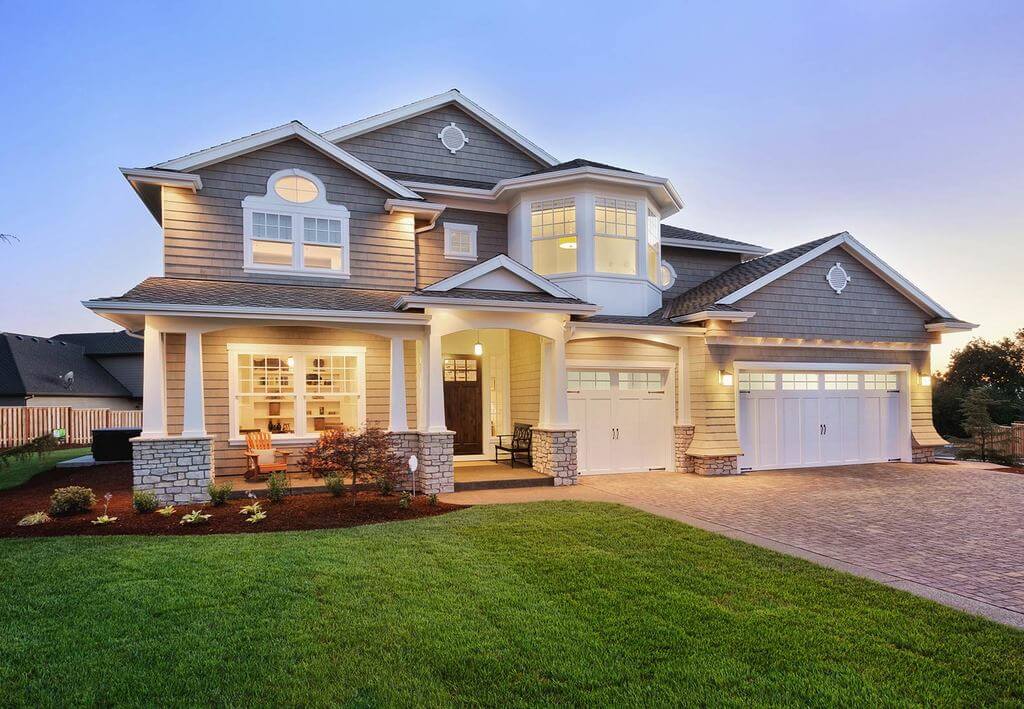 Source: liveenhanced.com
Poor General Planning
It is essential to consider and plan every aspect of your new home. Review the following aspects to help you decide exactly how you want your home.
Whether you are building a home for your family and future generations or you plan on building another one in the future.

How big your family is or the size of a family you plan on having. That will be insightful when deciding the number of bedrooms, bathrooms, and multipurpose rooms in your new home.

Your lifestyle is a crucial determinant in the

design of your home

. If you usually host parties or have friends and family over, you will need a large open floor plan and guest chambers.

If this is the home you want to live out your years in, it is necessary to consider safety precautions and prioritize convenience over sophistication. For example, you might want to build a one-story home with fewer stairways.

People who do remote work have to incorporate office space in their building plan. You can decide if you want to carve it out of a corner in one of the rooms or allot it an entire room. It would be best if you also considered a spot that accords you privacy and has access to natural light.

What kind of outdoor detail would you like for your home? Whether you want a garden, landscaping, or a porch, including this in your plan will help you achieve a more rounded idea of your final home design.

Consider taking out homeowners insurance even if your

home construction

is not complete. That will potentially save you a ton of money and protect you from personal liability, theft, or property damage.
Keenly reviewing your long-term and short-term plans for your home before construction begins will help you to make an accurate representation of the house you want.
Also Read: A Guide For Your Home-Building Process

Source: prestigecustom.com
Jumping at the Lowest Bid
A contractor company that offers you a low rate compared to other contractors or promises to complete building your home faster should not be given the slightest consideration. Such companies end up constructing your home with substandard materials and cutting corners wherever they see fit.
The house built from standard material won't last for years and years. You will have to add repairing charges here and there, now and then. It is better to spend a little bit more on construction instead of spending on repairs.
Instead of grappling with deciding what price is the most reasonable, get a professional estimate from Clubmit (https://clubmit.co.uk/). You will be provided with a detailed structure of how much different aspects ought to cost and the overall budget range for your project. That's not all. The team at Clubmit will be delighted to upload your estimate online so that vetted builders can send you their offers.
Final Thoughts
We hope you understood the mistakes that shouldn't do when planning for house building. Whatever plan or design you want for your home, the most crucial fact to remember is that this is not a Do-It-Yourself project. How your home is constructed will have a direct impact on its habitability and your comfort and security. As such, it may be best for you to seek expert help. Professionals will make sure you have the house as you planned and designed, so don't think of getting away from them. Instead, ask for their assistance.