What Exactly Is Chalk Paint? Here's Everything You Need to Know (Pros and Cons Included!)
Is your place filled with old and vintage furniture pieces? Do you want to give them makeovers? If yes, chalk paint is the answer to all these questions. These days, from Pinterest to Instagram, beautiful decoration pieces painted in chalk paint can be seen everywhere.
What makes them so popular and how to use them? We have answers to all your questions. This is why we are here today! Today we're going to tell you all about Chalk paints. From what is chalk paint, how to use chalk paint for painting furniture to the pros & cons of chalk paint, we have covered everything. So keep scrolling.  
We can't send our furniture to repair centers for every wear and tear that happens, right? That's why chalk paint is invented to save all our unwanted expenses. Just with a few coats of chalk paint, you can transform the whole look of your furniture. It will give a matte, chalky appearance that is perfect for achieving a rustic, vintage, or shabby-chic style. Let's know more about this incredible paint.
What Is Chalk Paint?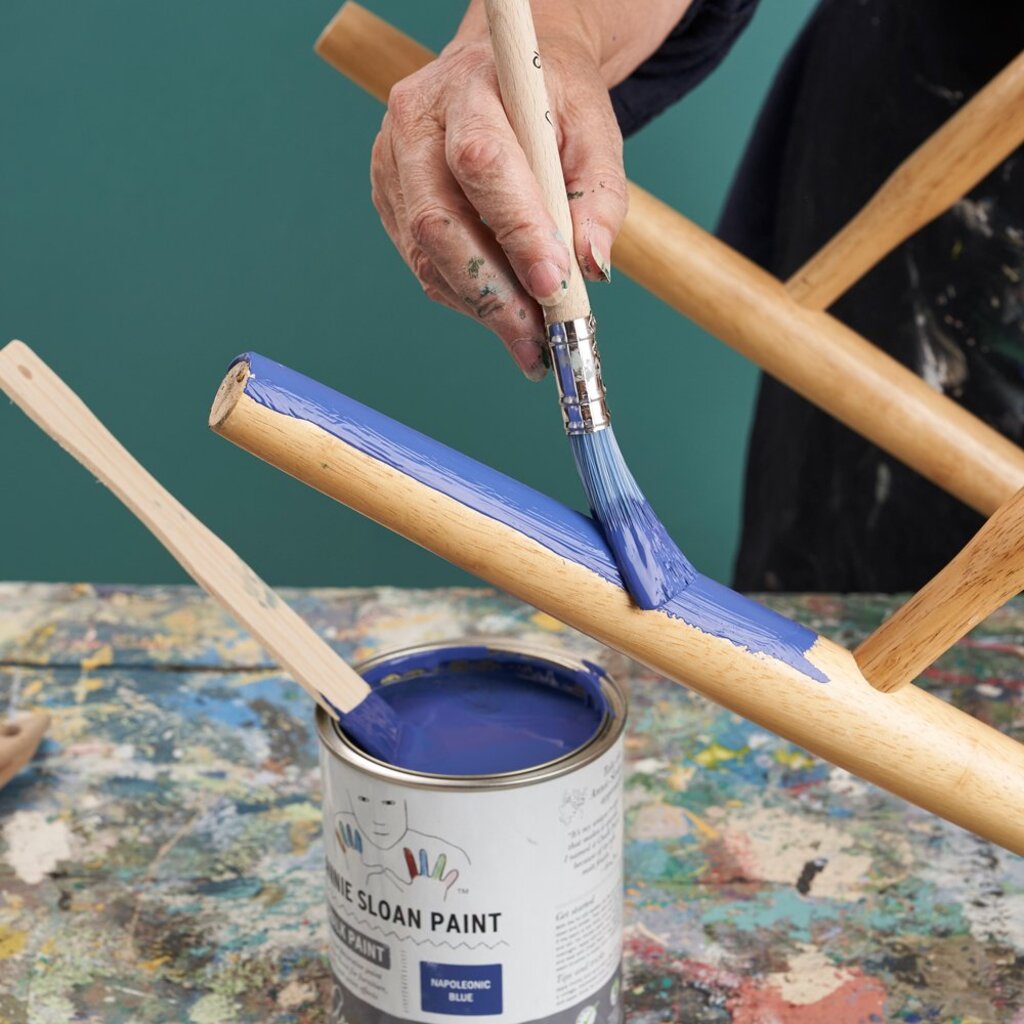 Source: anniesloan.com
These days the Chalk-style paint has become a trend. But still many people get confused about this paint and wonder what sets it apart from the traditional paints? 
In simple words, "A Chalk paint is a versatile color treatment that has a soft, ultra-matte finish, and designers use it on furniture, fabric, and more."
Yes, it somewhat resembles a surface that is covered in Chalk (You may have already guessed it by its name!). The paint is latex-based, and that's why it can easily be cleaned by simple water if you know how to remove chalk paint. Unlike the other paints where you have to use mineral spirits to remove them. 
Never get confused in chalk paint and chalkboard paint, which creates a surface on which you can write on. The Chalk paint is a specialized paint that lends a chalky appearance and feels to surfaces.
History of Chalk Paint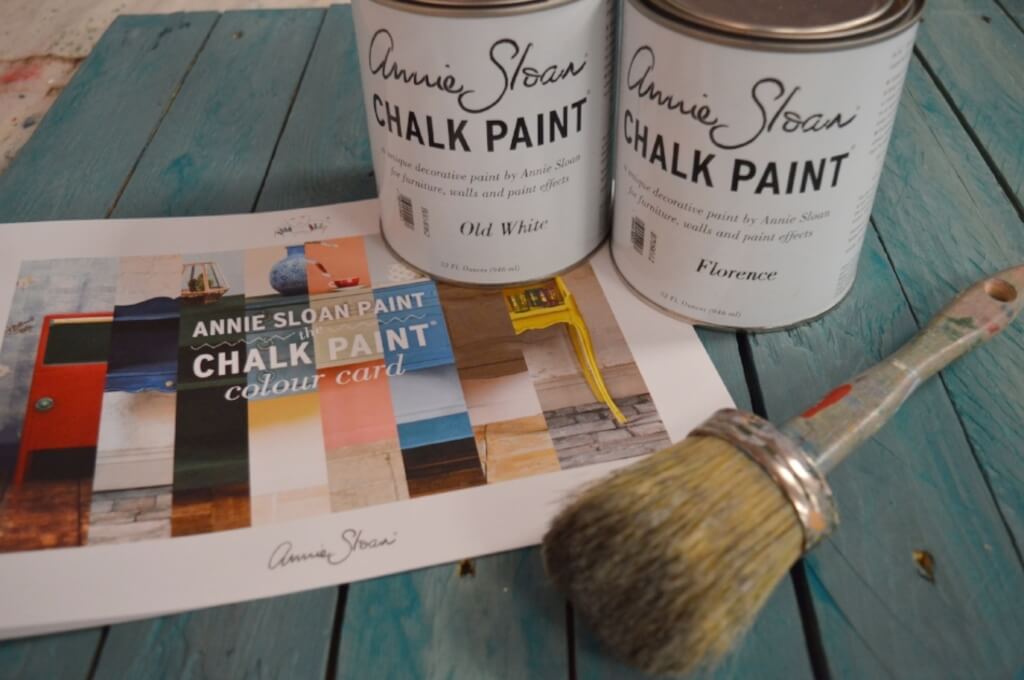 Source: squarespace-cdn.com
The next question that may be coming to your mind is, who came up with the idea of ​​chalk paint? It is the invention of a British woman named Annie Sloan, an artist in the 1990s.
She is the founder of the self-named company "Chalk Paint." She wanted a paint that required less prep and was easier to work with. As an artist, she was not satisfied with the paint options that were available in the market. 
Sloan wanted a paint that was easy to work with, that required minimal preparation, and a quick clean up. When she couldn't find a product on the market that met her needs, she herself created one. How brilliant an idea is this, right?
The chalk paint dries to a matte finish and gives any surface a dreamy, matte look. Sometimes it is used with soft wax, which seals the paint and leaves a silky finish. Sloan created chalk paint products without any black pigment, which means it allows you to mix it without it looking dull. 
It gained popularity so quickly that it now becomes a go-to for anyone creating distressed furniture or shabby chic decor. Nowadays, other companies are also starting to sell similar products, but they're branded as "chalk-like" or "chalky finish."
What Is So Great About Chalk Paint? 
So why do people prefer chalk paint over other paints? What is so special about them? Not one but there are many reasons behind this:
There is no need for beforehand preparations before using the chalk paint. They are ready to use after it is bought.

No need to prime and sand the surfaces. 

Super easy to paint and can be easily applied by using a sprayer. 

Dries quickly.

They are flexible and blend easily, which is a plus point for artistic painting techniques and applications.

You don't have to buy special brushes.

Distresses easily, and these distinct finishes are not found in other types of paint.

Easy clean-up; wipes up beautifully.

Mistakes can be easily fixed.

They are long-lasting.

They can be used to paint any sort of surface desired.

Doesn't have a foul odor

Finished surfaces look richer and more elegant.
Drawbacks of Chalk Paint
The followings are the disadvantages of chalk paint:
Chalk paint products, chalk paint, wax, and brush are expensive.

You have to seal them with some wax.

They're often confused with "blackboard paint."

Sometimes it could take up to 4 coats to achieve color consistency.

May leave brush marks on surfaces.

Sanding may be necessary if surfaces aren't pristine.
How to Use Chalk Paint?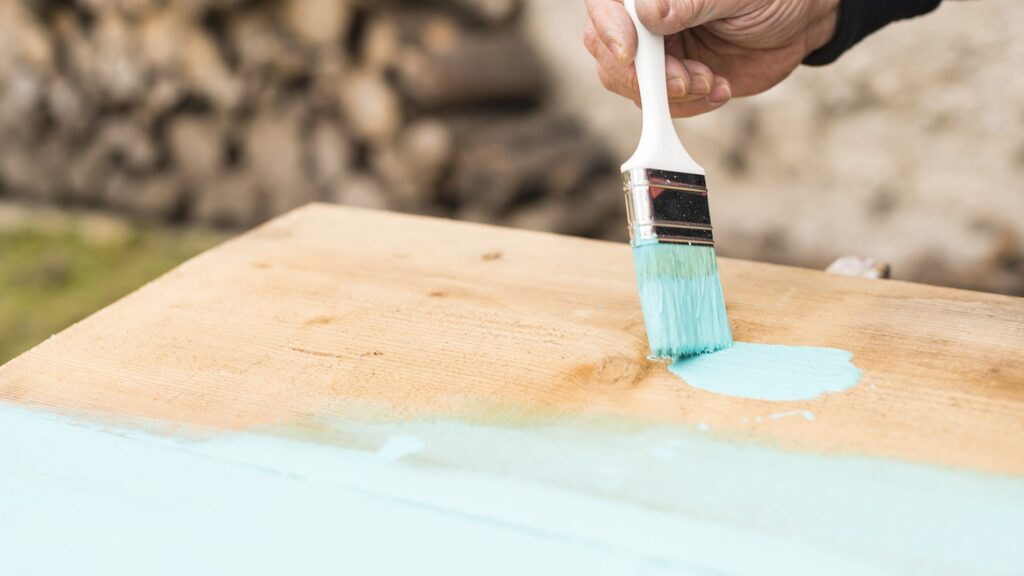 Source: rainbowchalk.com
Chalk paint is most commonly used to give the furniture a matte look, but you can also use it to paint an entire wall. As we already told you that you don't have to sand or prime beforehand. Just open the can and start painting. Use any technique to get a layered, solid opaque, or distressed finish.
You can apply as many layers of paint as you want but make sure to give at least an hour gap between each layer. After you're done, apply two to three coats of wax for a polished look. If you mess in between, don't worry because this is a water-based paint, so it can be cleaned up easily. 
Where should I Use Chalk Paint?
The main concern is on what surfaces you can use this amazing Chalk Paint? Below are all materials on which you safely use this paint: 
Old and new tired furniture

old picture frames, lamps, or outdated

home decor

inexpensive metal or wood decor from the craft store

mason jars

fabric 

any item you want to have a rustic/distressed appearance
Where Should You Avoid Using Chalk Paint?
Source: theanalyticalmommy.com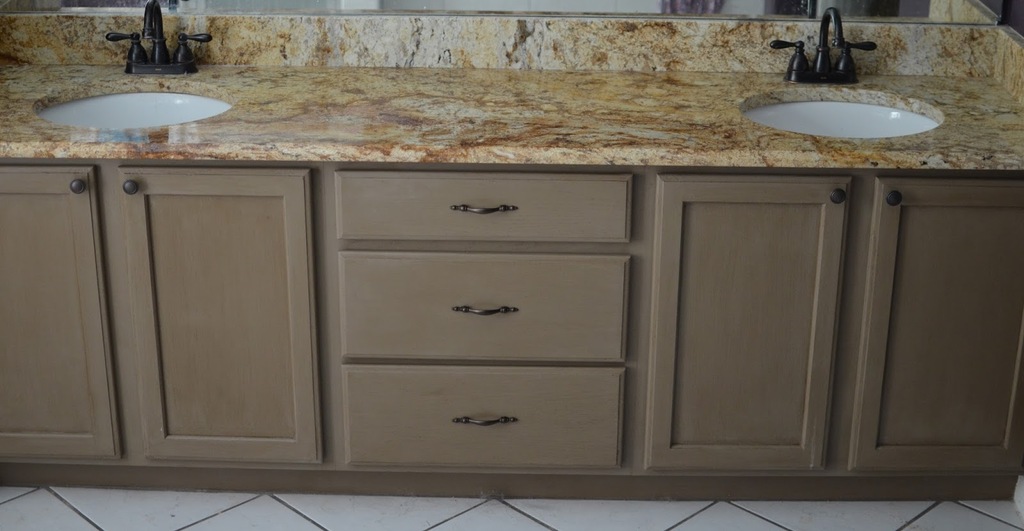 Source: blogspot.com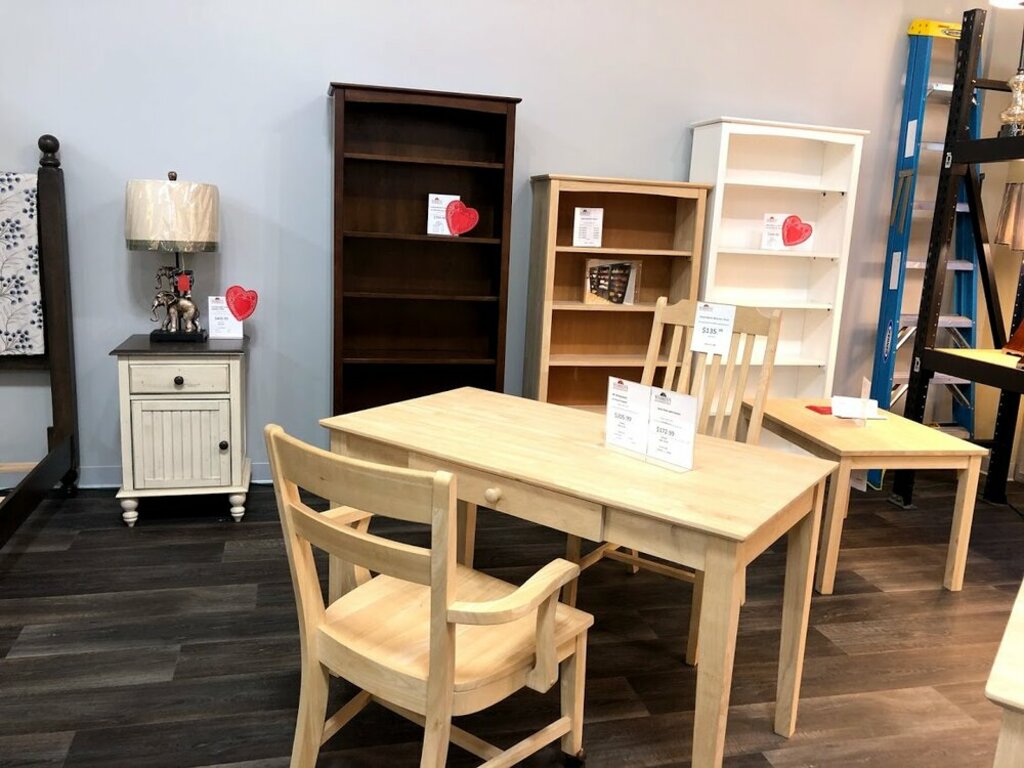 Source: squarespace-cdn.com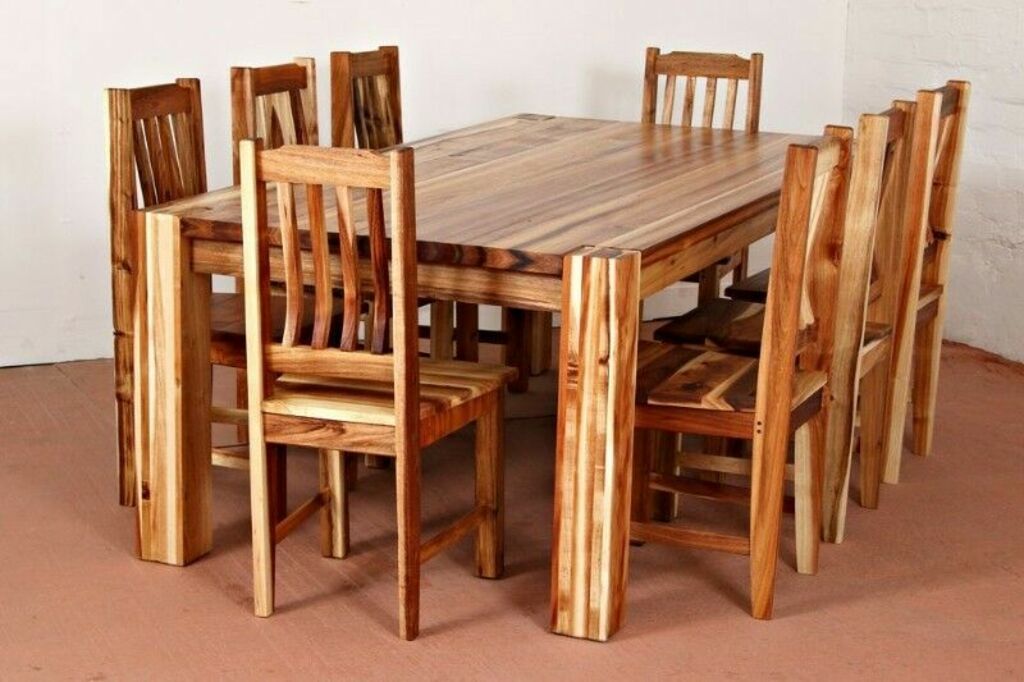 Source: homehistoryresearch.com
Now we're going to tell the surfaces that you should never use the chalk paint:
Kitchen Cabinets

Bathroom Cabinets

Unfinished Furniture 

Furniture that is breaking down or ultra-low quality

Furniture made from wood

Furniture prone to staining
Also Read: Top 10 Tips To Grow Your Interior House Painting Tips
FAQ's
If still some questions are in your mind, look at these. Here we have tried to give answers.
#1. Is Chalk Paint Different From Chalkboard Paint?
Chalkboard paint creates a surface on which you can write with chalk, and you can easily erase it and then write on it again. Whereas, Chalk paint is more similar to standard wall paint, just with a different finish. 
Therefore, despite similar names, they are way different from each other and used for various purposes.
#2. How do I apply Chalk Paint?
The application is super easy. Just apply on the surface just like any other paint. If you want a more distressed look, apply 2-3 coats of Chalk paint. Make sure to leave about an hour gap in between the consecutive layers of paint. 
After your paint is completely dried, then use wax to get the polished look. Or, for a more high-gloss look, you can top off your chalk paint with lacquer.
#3. How long does the chalk paint take to dry?
Annie Sloan, the creator of Chalk Paints, suggests that you should wait at least a day (24 hours) between coats of paint. Like traditional paints, the Chalk Paint will feel dry to touch within an hour, but it is always good to allow extra dry time so that each layer of paint solidifies and becomes durable.
When you're distressing the finish, leave the paint overnight. This will eliminate cracks in the second coat and give a really lovely distressed finished look. 
#4. Is Chalk Paint Durable?
Many people worry about chalk paint, whether it is sufficiently durable or not. The answer is yes, it is quite durable and can be used on high-quality furniture pieces. But you must seal it properly with soft wax. If you follow the instructions carefully, your chalk paint will look beautiful for many years.
#5. How Much Does Chalk Paint Cost?
Yes, chalk paints are a little bit on the pricier side. But you also need only a small amount to paint your surfaces. If you want to paint your dresser, then the original Chalk Paint from Annie Sloan will be enough for you. It typically costs around $35 per quart.
Other brands are selling similar products in a cheaper price range, such as DecoArt's Americana Decor line of "chalky finish" paints, which comes only at around $8 per eight-ounce jar.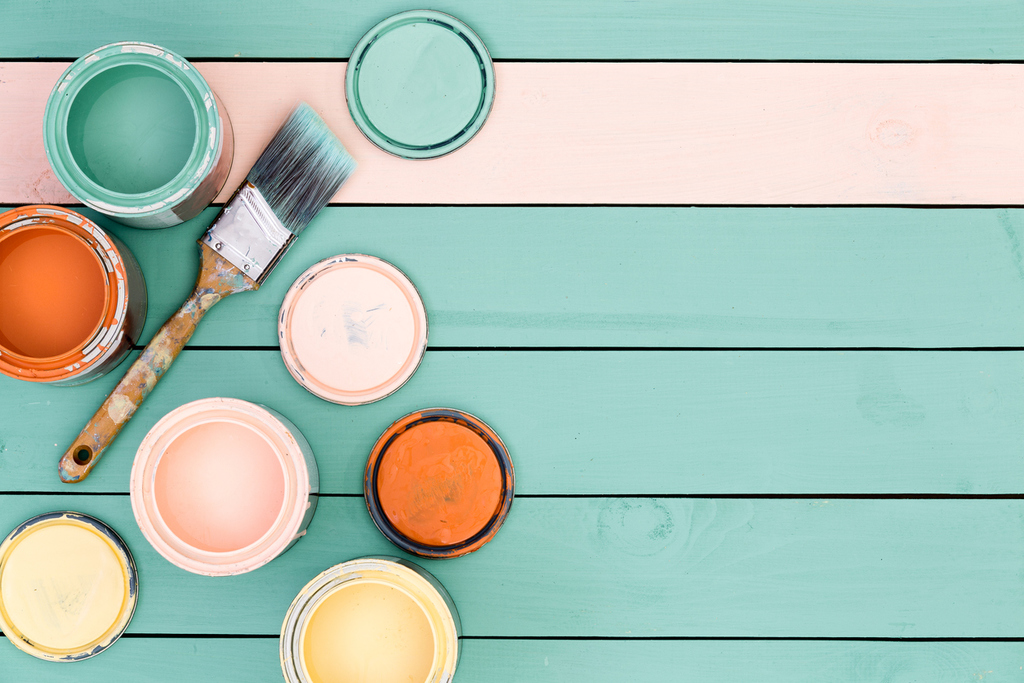 Source: sahomeowner.co.za
Have Fun With It!
Even the whole chalk paint procedure sounds costly, but I assure you that it will all be worth it. The best part about these paints is that you don't need to know the technique of application. Just open the can of your favorite color and start painting. 
I hope you like this blog, and all your doubts regarding Chalk Paints get clear. Keep coming to Architecturesideas for more home improvement ideas.