Pick the Right Chandelier Style for Your Home
While decorating a home is a very exciting task, sometimes it can be challenging. It requires considerable thought and effort into looking for suitable elements that work harmoniously together and create a welcoming home. One aspect that is often overlooked when it comes to interior design is lighting. This is a very crucial factor because lighting has the ability to instantly change the ambiance, tone, and mood of a room. That's why it is important that you choose the perfect chandelier style that will not only serve a functional purpose but will also enhance your home's aesthetic.
Out of all lighting types, chandeliers still seem to be on every homeowner's top list. They are luxurious, elegant, and fancy and can be the perfect decorative addition in almost every room of the house.
However, with so many options available, choosing the most beautiful and unique chandleries for your home is not easy. So, to help you along the way, here are several tips you should follow to pick the right chandelier style for your decor. Shop for Chandeliers at Claxy.com!
Style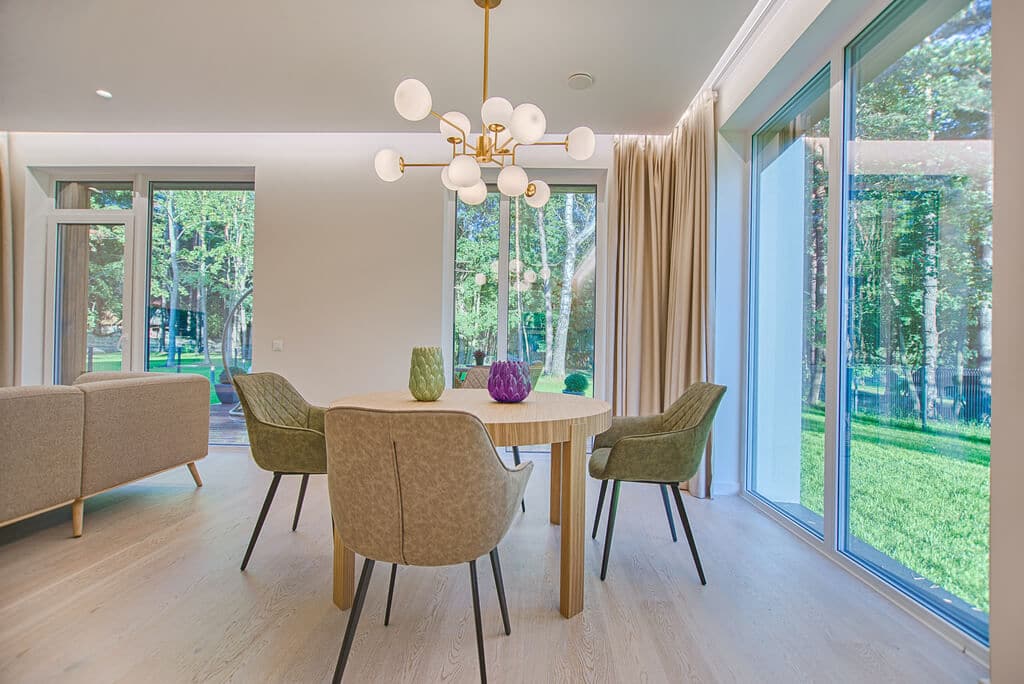 Source: chantallefeber.nl
In general, the chandelier you choose should complement the living space instead of detracting from it. That's why the interior design style you choose for your decor is considering the defining factor that will help you pick the most suitable chandelier style for your home.

For example, if your interior has been decorated following a modern design style, then a crystal chandelier would be a fitting choice for you. Although it may be a bit pricey, it is the most elegant and timeless-looking one that can serve as the perfect focal point in your living room.
Or, if you are looking for a more subtle chandelier type, then you should try one with a black or white finish and antique glass sconce shades.
Shape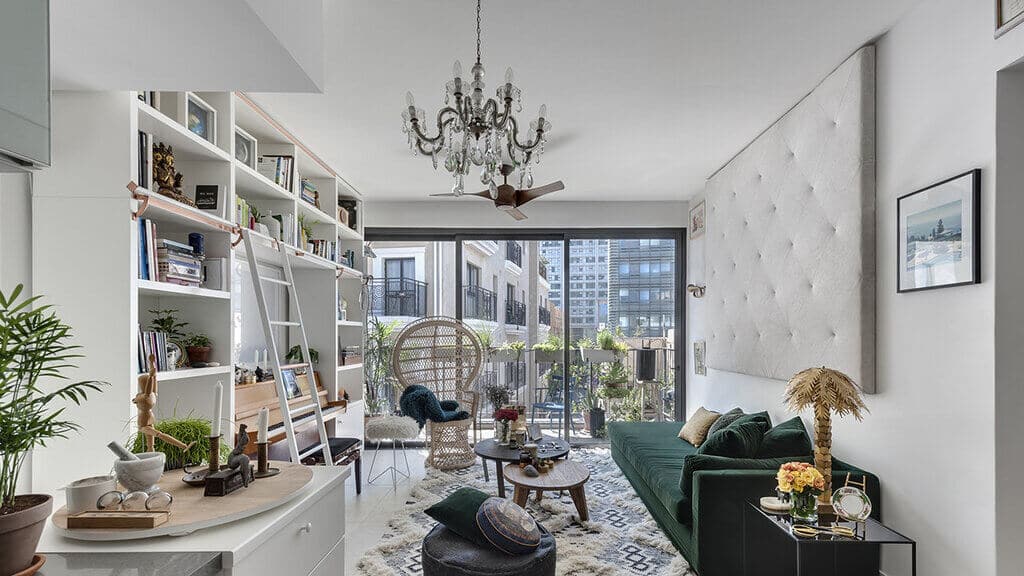 Source: mansionglobal.com
Chandeliers have undergone many changes when it comes to their shape. That's why you shouldn't limit yourself to the traditional-looking chandelier, but instead, you can opt for a unique one that will be the statement piece in your decor.
In general, chandeliers come in different forms with the rectangular, bowl, cluster, globe, and beaded ones as the most popular.
For example, the rectangular-shaped chandelier usually looks best when it is placed above a rectangular fixture. So, if you are looking for lighting to install above your kitchen island, then this geometrical chandelier is an excellent choice for you.
The globe chandelier shape is a modern version of the traditional Sputnik chandelier that has a round shape and looks best above a dining room table.
Size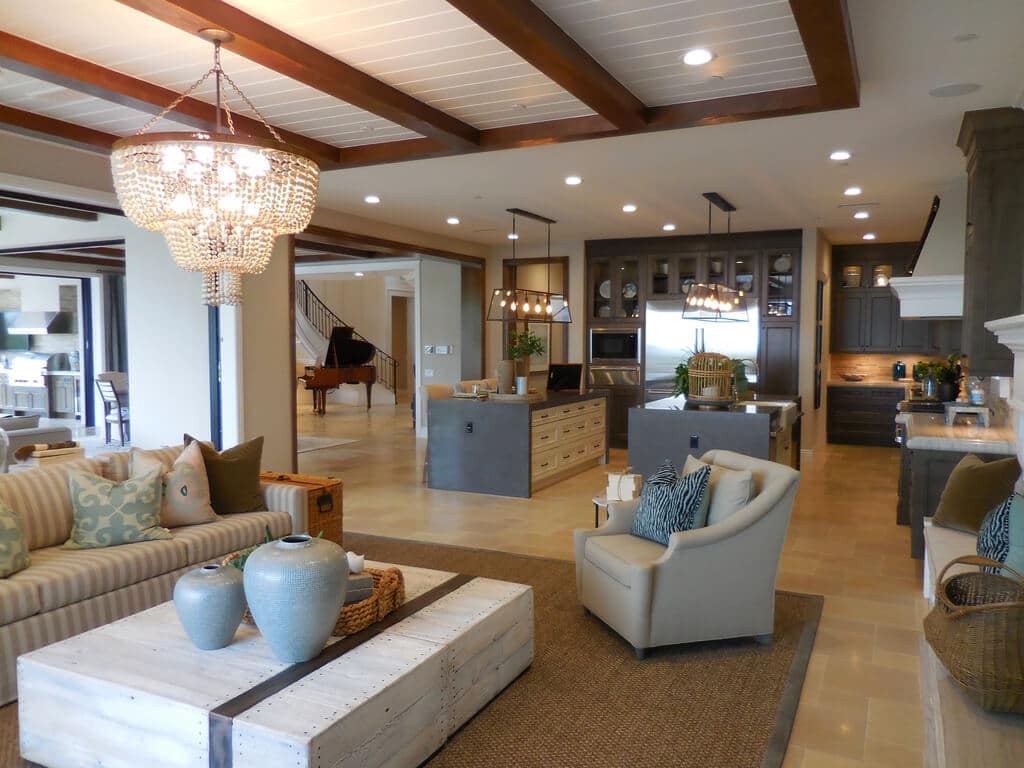 Source: wp.com
As a whole, chandeliers are sized according to their diameter and height.
For example, to determine the right diameter, you should measure the length and width of the room where you want the chandelier to be installed. Add those two numbers together and convert the figure you get to inches to determine the diameter of the chandelier.
If you are placing the lighting fixture above your dining room table, make sure the chandelier's diameter is between 12 to 15 inches from the edge of the table.
On the other hand, the height of the chandelier usually depends on the height of the ceiling as well as its location in the room. Seven feet from the floor is the average height most homeowners follow.
The finish of the chandelier refers to what kind of material you want the lighting fixture to be. This is also very crucial in the decision process because you want your chandelier's finish to match, or maybe contrast, with the rest of your decor as well as with any other lighting fixtures you may have in the room.
For example, if the color scheme of your living room is rather neutral, then a chandelier with a chrome finish may be the perfect option for you. If you want to break off the monotone in the room, then the brass chandelier is an excellent choice for you as it is more eccentric.
Lighting Function
After you have made your decision on your chandelier's overall design, your last step is to consider its lighting function. As a result, chandeliers are divides into three types and these are uplight, downlight, and ambient chandeliers.
The light on the uplight chandeliers is mostly focusing upwards and provides a reflecting ambiance around the room. On the other hand, the downlight chandeliers focus the light below and they are a perfect option for rooms where you need lots of direct light such as your living room or dining room.
The ambient chandeliers don't really provide much direct light. Instead, most of them are designed to be dimmable and to create a custom ambiance.
Also Read: Get Your Entrance Lighting Right And Have It Flow Through Your Entire Home
Where to Install Your Chandelier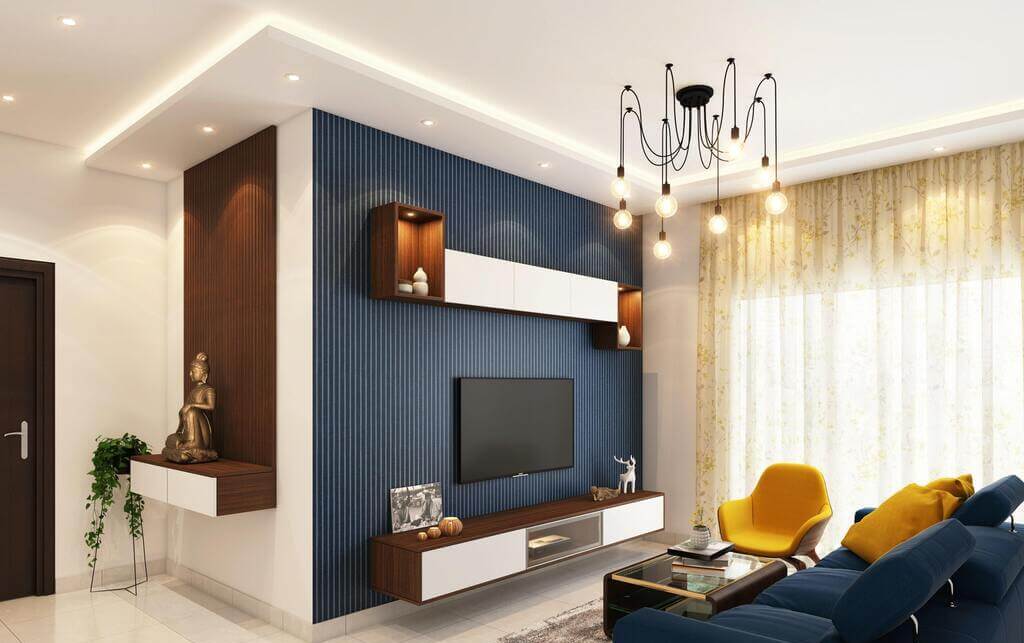 Source: shopify.com
The beauty of chandeliers is that they can light up any room and are an excellent decorative item that can instantly add a touch of personality to your decor.
This simply means that you don't have to limit yourself only to your living room or dining room area to hang your bold lighting fixture, but you can also install your chandelier anywhere you want in your home.
For example, a small and minimalistic chandelier will work perfectly in the kitchen. For your entryway and staircase, you can opt for a larger chandelier especially if you have high ceilings.
When it comes to your bedroom, you can opt for an ambient chandelier to give the space a more relaxing feel.
Final Thoughts
No matter what kind of interior design style or color scheme you have chosen for your home, there is a chandelier type that can flawlessly fit into every room. All you have to do is take into consideration several crucial factors and choose a chandelier design that will instantly add a fresh and elegant touch to your living space.
In case you need help along the way, make sure you refer back to our post and use it as a guide to choose the best lighting fixture in order to create a welcoming home.