6 Best Chairs to Relax-In to Minimize Stress
After a long tiring day, you always find a way to distress yourself in numerous ways. Yes, everybody has got their own personal way of relaxing and de-stressing themselves but nothing can give you that much-needed relaxation than your comfortable furniture. Here we are talking about comfortable chairs that you can choose for yourself.
There are various chairs available in the market which are specially designed for this purpose. Now you can simply unwind your day and forget the world by resting on comfortable chairs such as hammock chairs. Here is the list of a few which you can consider buying for yourself. Let's get start!
Hammock Chair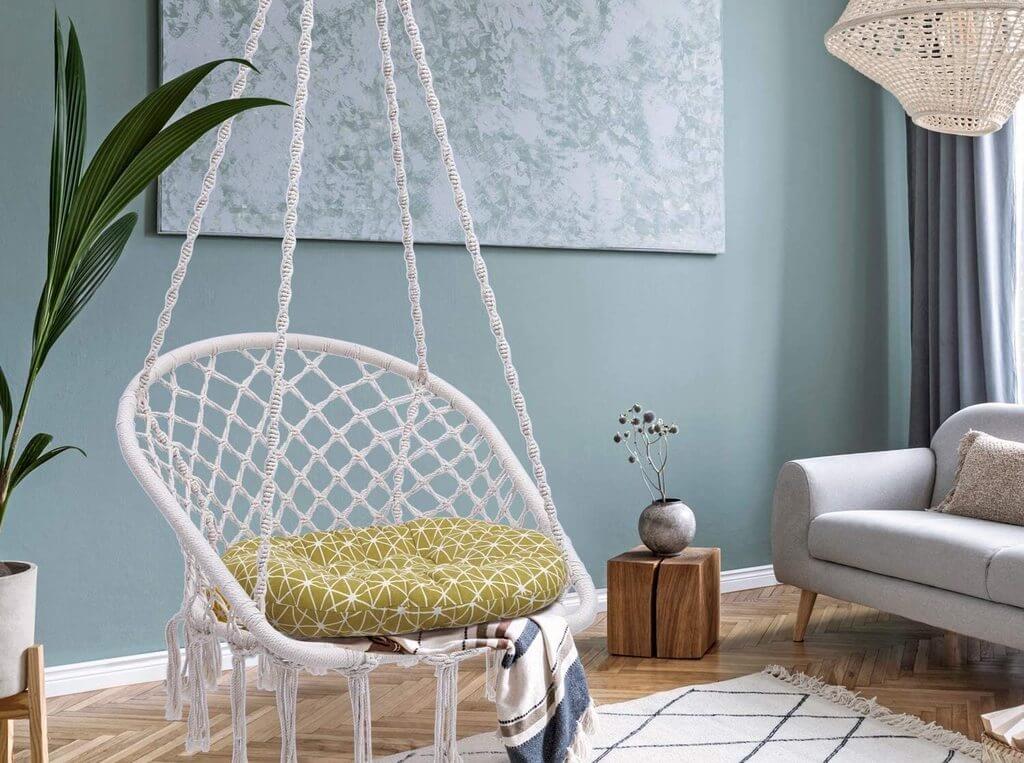 Source: amazon.com
If you are someone who loves to sit at home next to your window and sip hot coffee after a long tiring day then you certainly deserve a hammock chair. With its swings and slings, you can enjoy every moment of the comfort that it gives. You can either place it on the balcony or next to the window.
You can also choose the traditional swing-style chair that you can hang it to your ceiling between two poles. What's more? You can also enjoy your sunbath at the poolside on a sunny Sunday afternoon or at the beach. 
Cradle Chair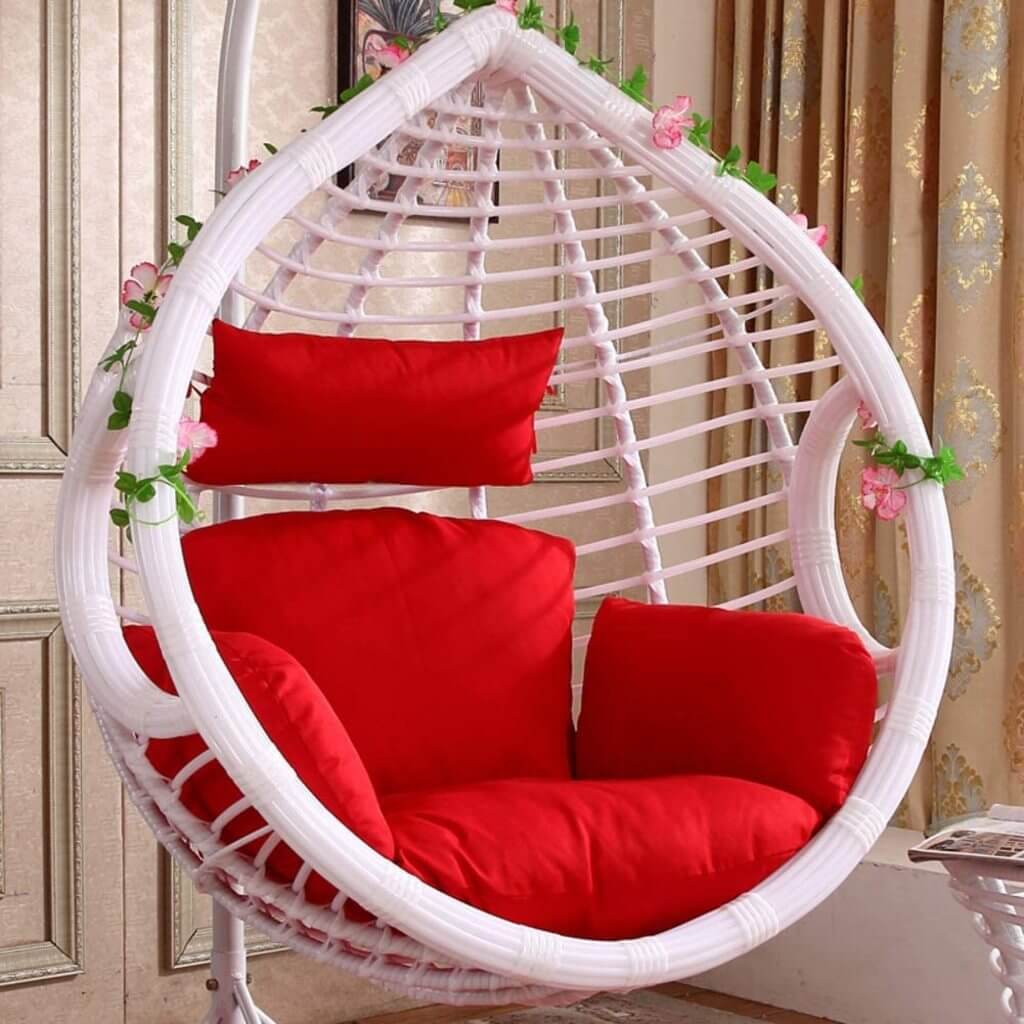 Source: amazon.com
The first chair that comes here in the list when we talk about the relaxing comfortable chair is the cradle chair. This chair is the modern approach towards the classic rocking chair which rocks gently back and forth.
Hence it makes the perfect spot for you to take a quick nap after a long tiring day. Generally, these chairs are handmade which weigh around 80 pounds. Here the price starts with $8400 which makes it the steep purchase in this category. It is made of cold-bent marine plywood as well as New Zealand wool.
Papasan chair is considering the best alternative for cradle chair. If you are on a budget and do not wish to spend such a huge amount on the chair then you can consider buying the Papasan at fraction of the cost.
Husk Armchair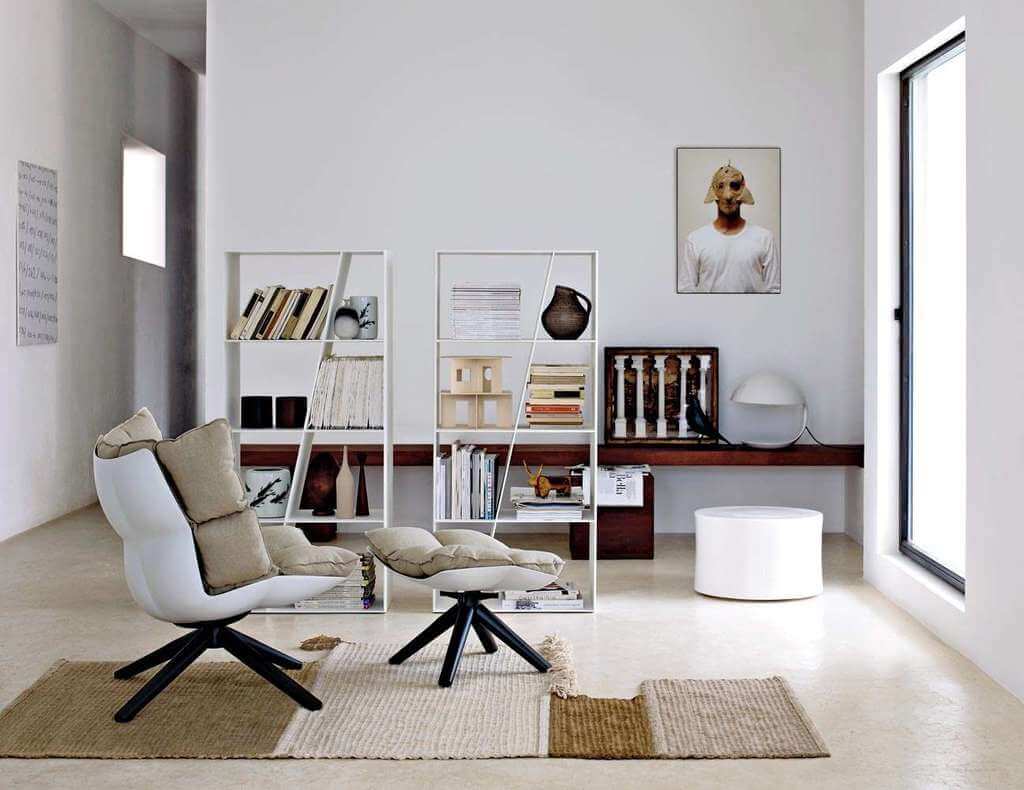 Source: bebitalia.com
The next entry in this list is the husk armchair. This design is crafted by Patricia Urquiola and it is made of portioned cushions and recycled plastic.
This is one of the best relaxing chairs ever you can get for yourself. Here the pricing for this particular design starts with $2000. You can also get the other versions of this design from different brands at different stores at less price.
Nest Chair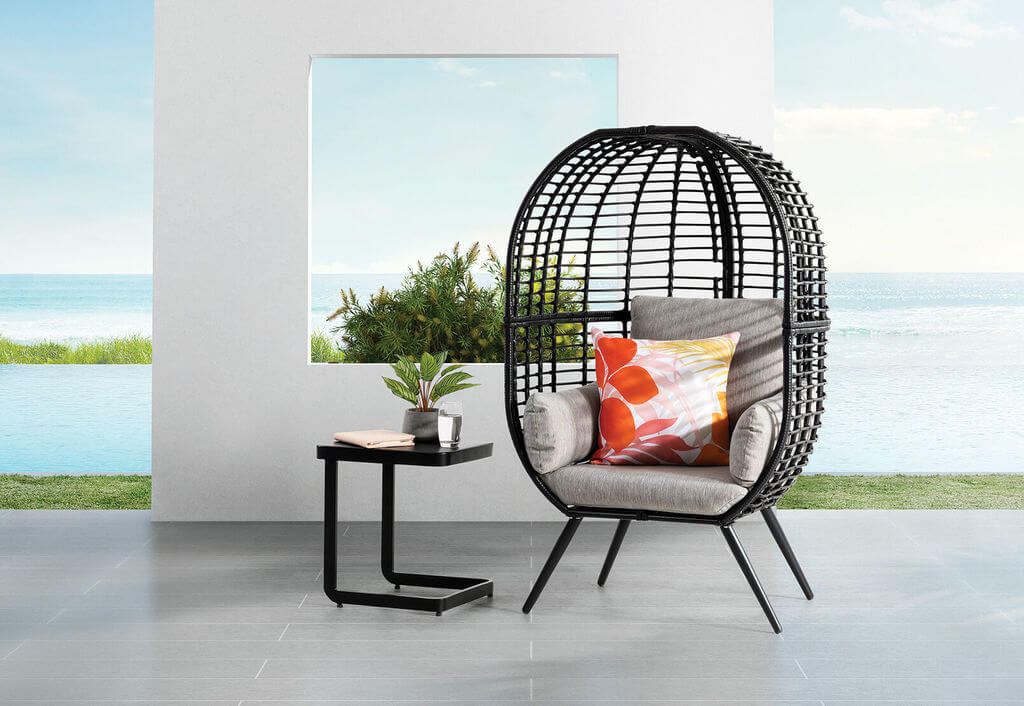 Source: amartfurniture.com
If you are looking for an option where you can sit as well as lie down then you can consider getting the nest chair. This is the modern alternative to the traditional futon. You can easily convert it either way.
This nest chair is designed by European company Karup which costs around $200. If you keep two nest chairs next to each other then you would be able to create the bed from it to sleep.
If you are looking for a stylish chair with a comfortable feel then you can pick the nest chair without any hesitation.
Also Read : Top 12 Best Bean Bag Chair You Won't Resist to Buy in 2022
Sleeping Bag Chair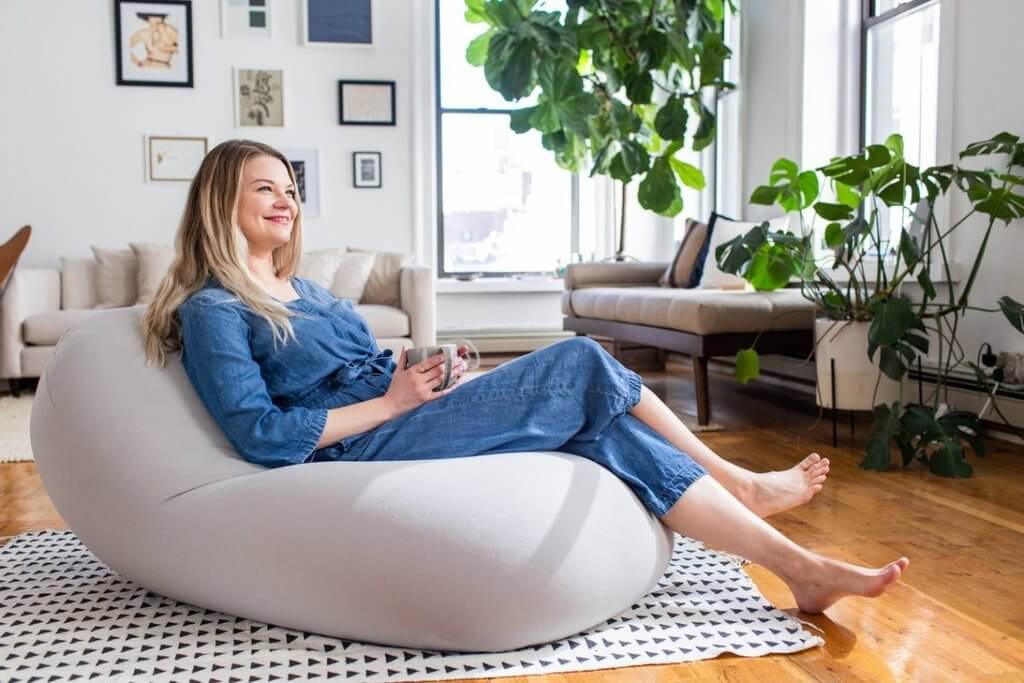 Source: amazonaws.com
The sleeping Bag chair is also known as a Cocoon due to its shape. With a Sleeping bag chair, you can experience the functionality of the chair as well as the comfort of the sleeping bag.
You can grab a cup of hot coffee and lie down on this chair after a long tiring day during winters to unwind yourself. It would give you the feel of cocooning yourself in the blanket on the couch.
This sleeping bag chair is available in the price range of $2000. If you are on a budget and do not wish to spend these many dollars on a chair then you can simply grab the sleeping bag and keep it on the chair or a couch. This would be a perfect DIY sleeping bag chair.
Hanging Egg Chair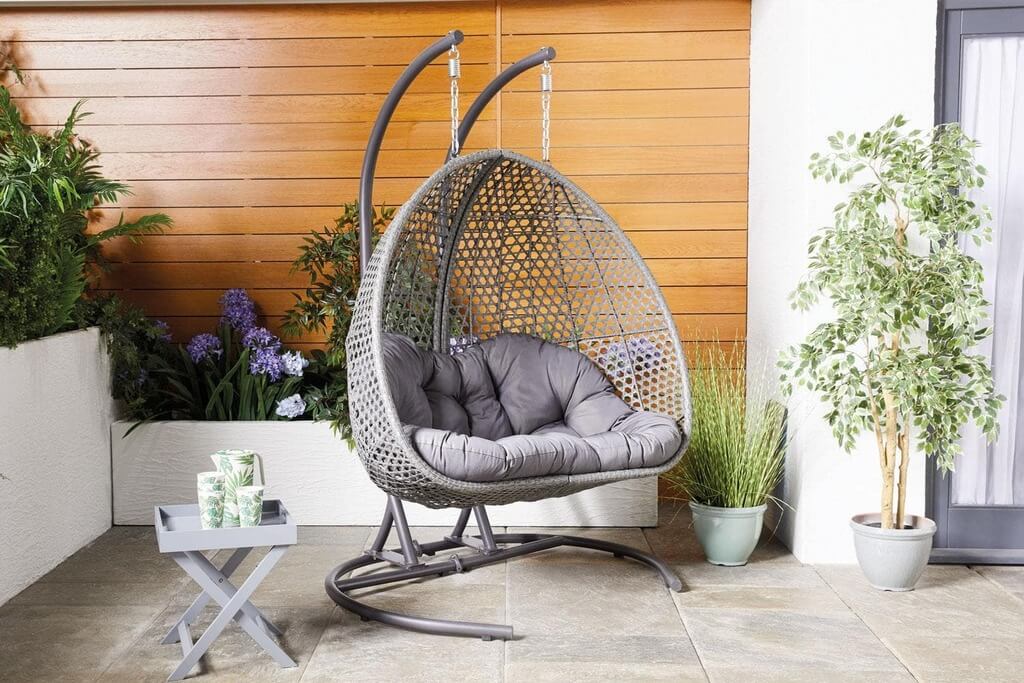 Source: standard.co.uk
The next option would be quite familiar to all of you as most of you would already have it at your place. The Hanging Egg Chair is all about comfort, part swing, and part seat. It is an oval structured chair that combines with a Large cushion and fuzzy blanket.
This chair is easily available at any departmental store or supermarket at various price ranges as per the design.