7 Best Types Of Chairs for Decorating Your Home or Office
You can always find chairs wherever you go, whether at home, the office, or outside. We frequently overlook the importance of chairs in our lives, especially when discussing how to enhance our home's decor.
Even though chairs are ubiquitous, very few of us are aware of their wide varieties. For instance, wood, plastic, boucle, and cane desk chairs are available in various quality ranges. 
More the types of chairs; more will be options to select from. Therefore, when you plan to decorate the personal or professional area, consider the types of chairs mentioned below.
Top 7 Types of Chairs You Can Consider When Decorating Your Home or Office Space
1. Armless Chairs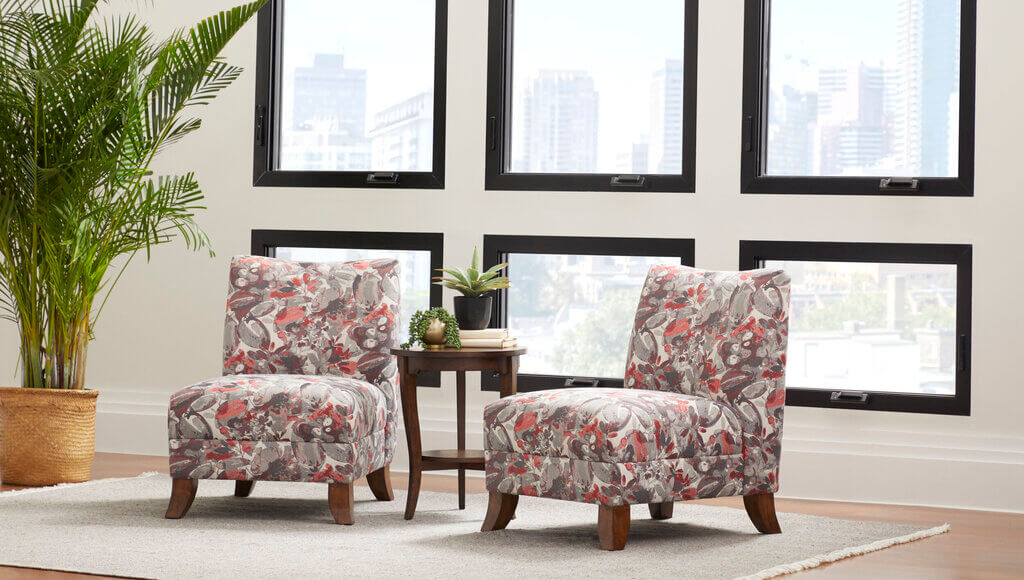 Source: squarespace-cdn.com
These chairs have a circular dorsal end typically made of artificial materials like plastic. Fabric is sewn to the chair's frame for the top portion. You can try cane desk chairs if you are looking for a premium bespoke option. They are best when crafted with cane material. 
2. Reclining Chairs or Sofas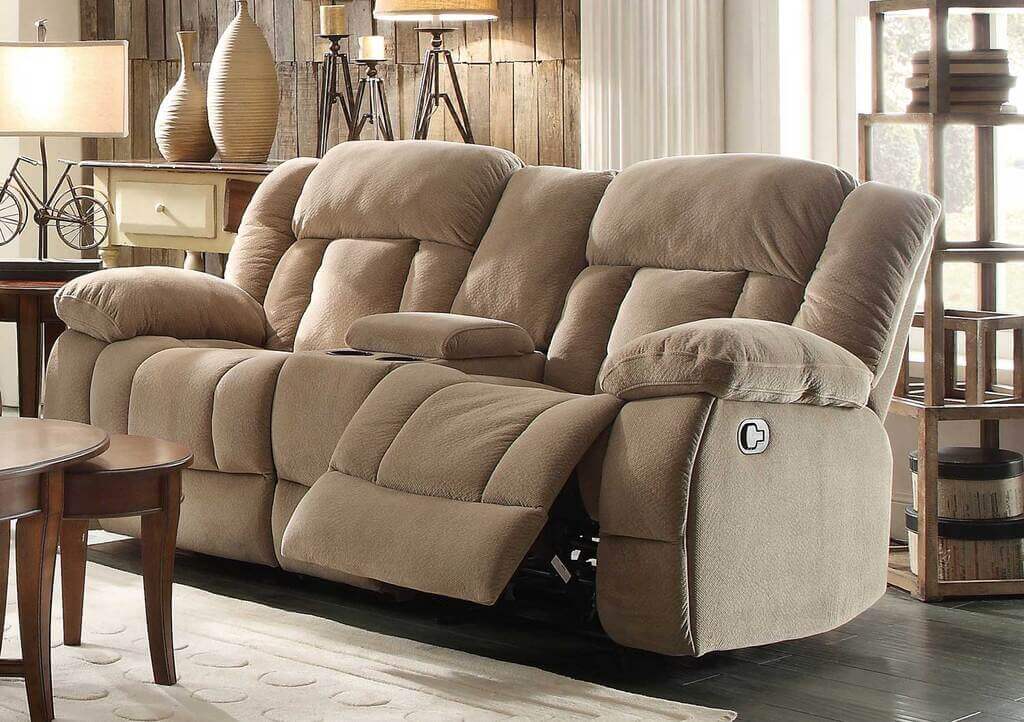 Source: homelement.com
One of the most liked living room chair styles is the recliner. The highest degree of comfort is what it is renowned for. The purpose of these seats is to unwind; mainly, the fabric used in crafting these chairs is leather. Modern recliners are electronically operated and have extra features like cup holders and massagers. Recliners can provide a rustic feel to a room if used in conjunction with the correct furnishings.
3. Cane Desk Chairs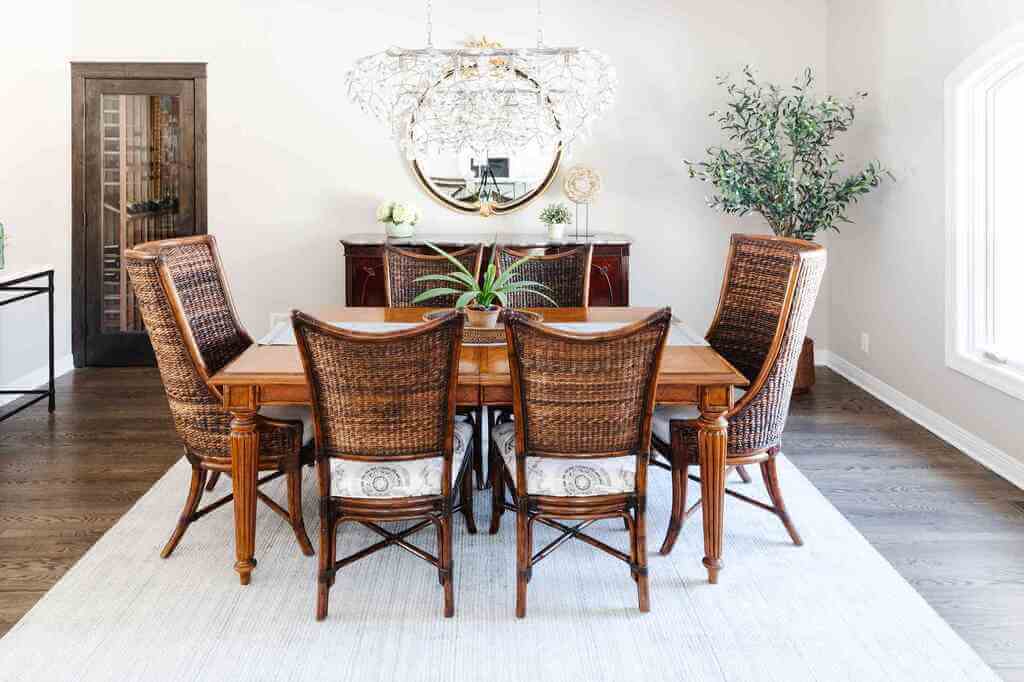 Source: mydomaine.com
Vintage cane armchairs are elegant and look great with decor and other natural features. Choose those with modern, angular forms or those with curving colonial-era styles. Pair them with cane ottomans that match the footrests in terms of color. And the most popular cane chair is the peacock cane chair.
These peacock chairs are back in style, and you can design a nice corner around your peacock chair with plants, a chest of drawers, and a rug to make the area more pleasing. If you need to create a more private space, use a woven rattan partition.
4. Transparent Chairs (Ghost)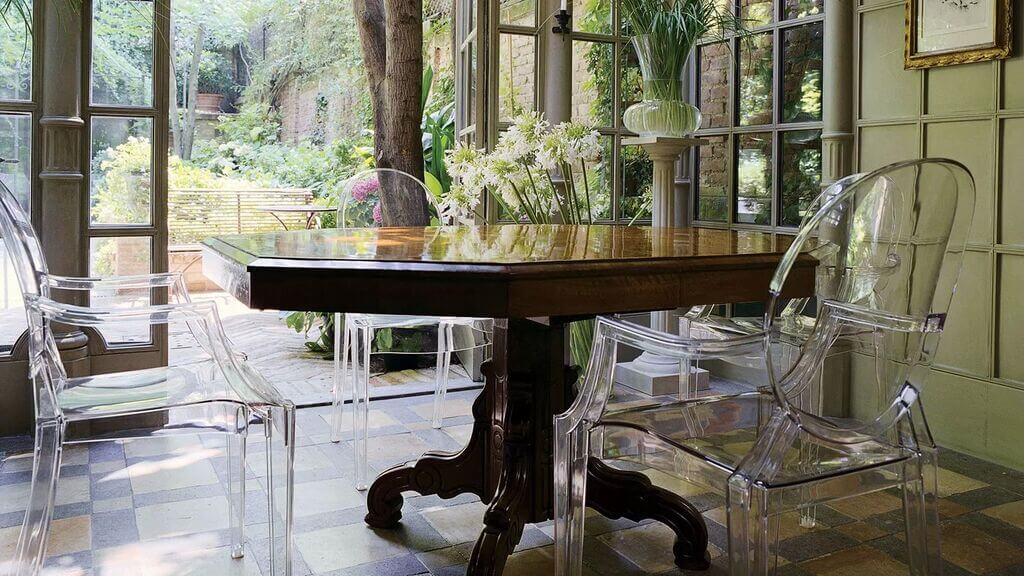 Source: squarespace-cdn.com
These chairs are also called ghost chairs. Given that they are among the most well-liked modern chair designs among Millennials, these chairs are ideal for a contemporary mind that enjoys Pinterest-like home décor.
These chairs are made of acrylic for the "see-through" look, feature a translucent frame, and typically don't have any fabric. These chairs are a bit uncomfortable yet stylish when used to decorate the home or office.
5. Wingback Seats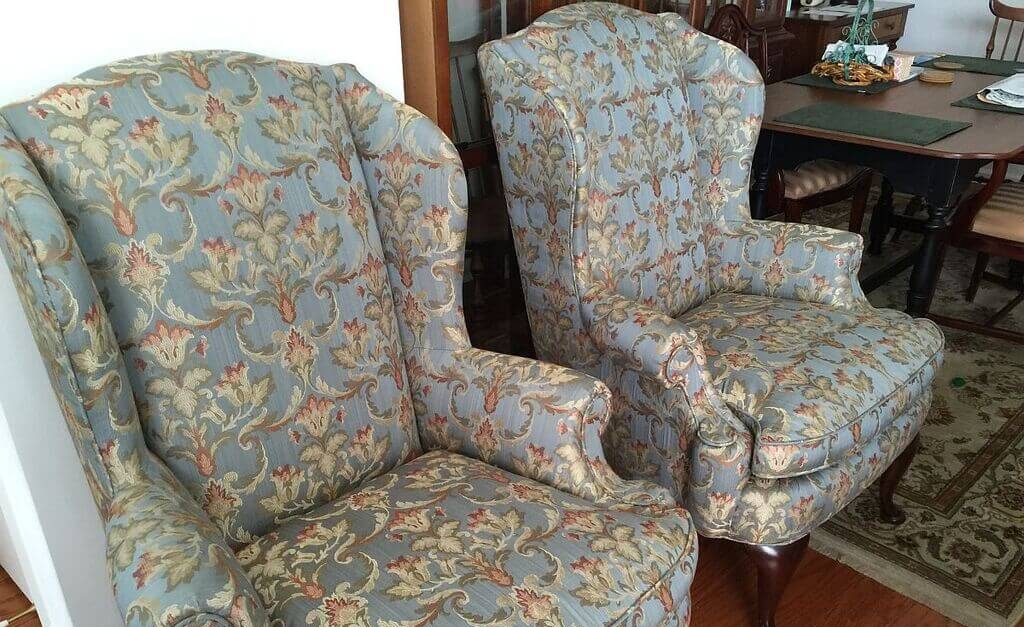 Source: squarespace-cdn.com
Wingback chairs instantly add a touch of style and sophistication to your space. It enhances your body posture and is plushly padded for comfort. Wingback chairs fall more into the traditional category. Still, if you choose the proper materials and patterns that go with the rest of your home design, they can blend seamlessly into your contemporary aesthetics. After a long day, one can relax in this high-back wing chair at home with a warm beverage while reading a book and sipping tea or coffee.
6. Boucle Chair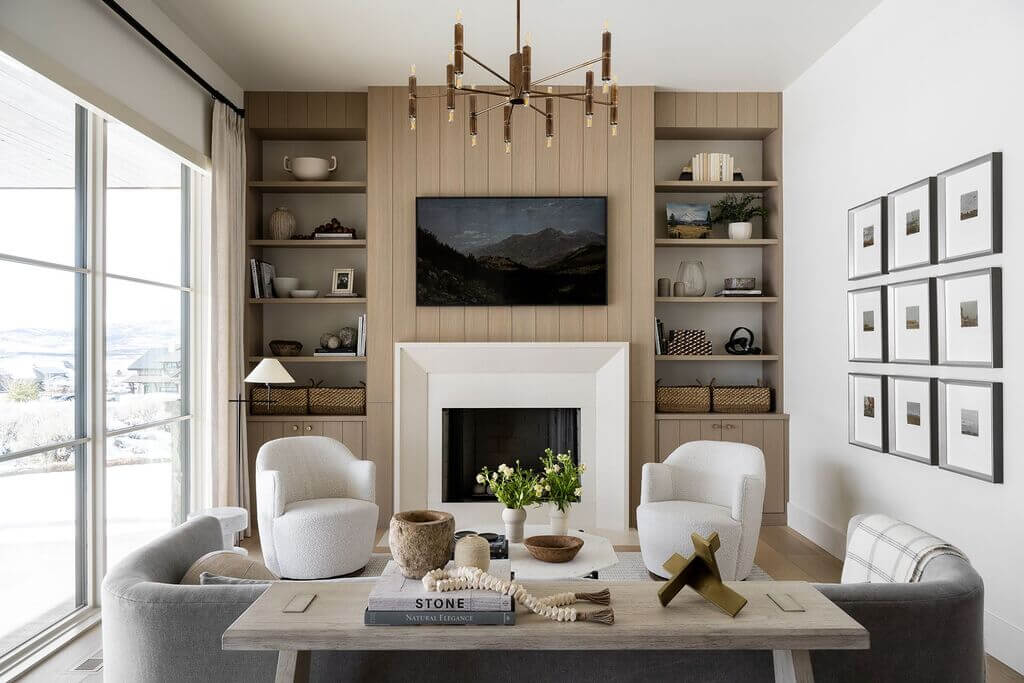 Source: mcgee.com
The boucle accent chair is made to encircle your body in plush yet inviting fabric. For contemporary designs, boucle desk chairs have become increasingly fashionable. They were based on beautiful designs from the late 1940s. The looped or curly-woven yarn known as bouclé is pronounced (boo-clay).
Also Read: 8 Styles of Conservatory Chairs to Fit any Decor Needs
7. A Chesterfield Sofa
Source: bigcommerce.com
An antique Armback chair can be a Chesterfield chair. As a chair model of the Chesterfield couches, which were famous during the Victorian Era and were a symbol of the British, the chair's buttoned design is a distinctive feature. A massive armrest on the chair is rolled up. These chairs are often built with dark leather and have rustic elements. They are usually thickly padded for comfort. 
Wrapping Up
Now, you know the different types of chairs you can use to decorate any area or surroundings.  Hence, you can easily decide which chair is ideal for you. Is it a custom-made cane desk chair or a comfortable one like a boucle chair? Select your best type of chair and enjoy your next tea on it.