Vintage Home Design: How to Adopt It at Home
More and more people are passionate about vintage, this retro fashion that mixes the classic and the timelessness… 
If you want to follow the trend, you'll have to redecorate your living room with antique furniture, retro fabrics, and unusual accessories.
What Is Vintage?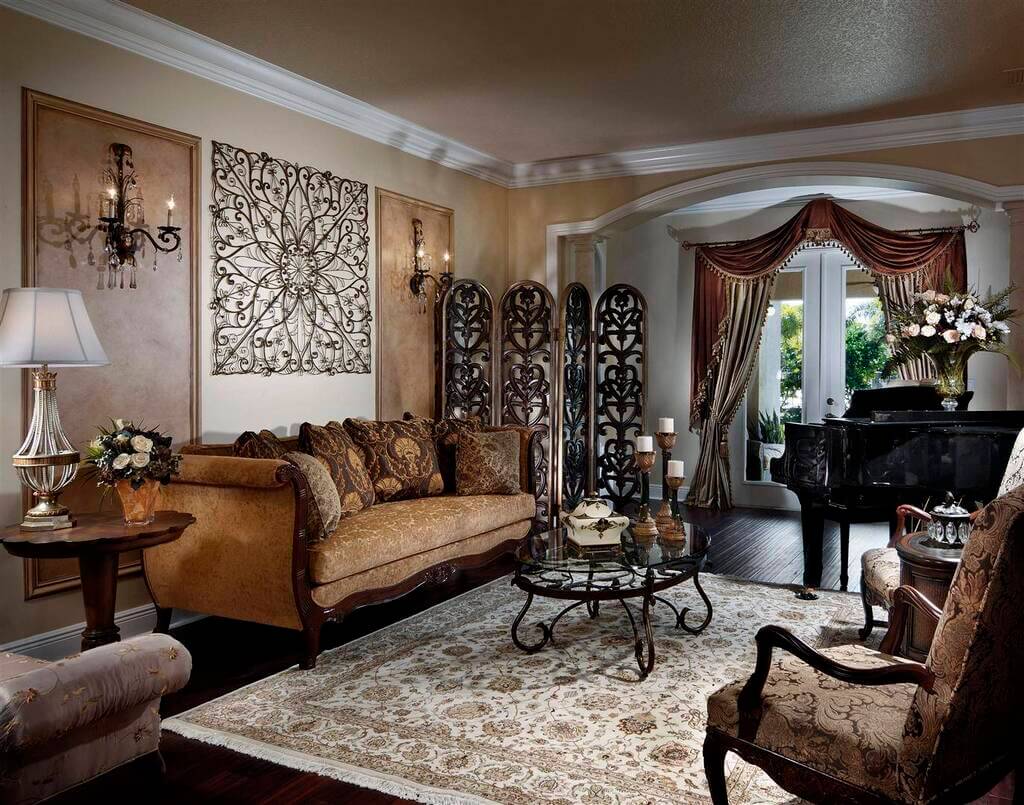 Source: hzcdn.com
Vintage style is a global trend of decoration, dress, and everything that can affect day-to-day life and style. Originally used to designate antique clothing by designers or prestigious brands, vintage has spread to all used pieces, dating back to the 1980s at the latest.
Ancient objects can be easily reused, even if they are marked by time: this is what gives them charm!
In our consumer society marked by the omnipresence of large distribution chains, everyone has the same coffee table, the same chair, or the same sofa. With old furniture, we try to stand out, to give a second life to things. Here are some tips to make your living room a unique place and adapted to your tastes!
The Colors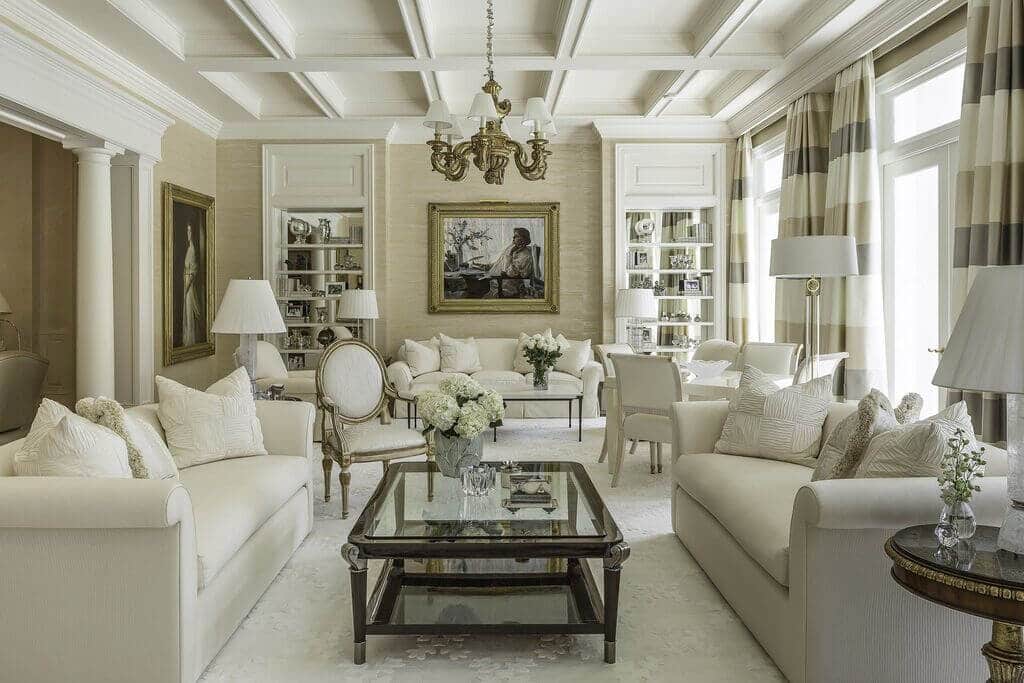 Source: pinimg.com
Colors are among the most important things to consider when choosing a decoration.
Vintage is characterized by pastel colors. The shades of blue, pink, yellow, red, and green will create a cozy atmosphere in your living room.
You can afford different shades, but be careful: they should not attack the eyes. So you need soft colors. Prefer a powder pink to a fuchsia pink or a mustard yellow to a fuzzy yellow.
Don't hesitate to combine two or even three colors for your walls, pastel green with grey for example.
If you're afraid of the color of your walls, you can paint them with more neutral tones, such as beige, white, gray, or black. These shades will be easier to associate with your colored furniture: vintage is a set, it's not just an object.
You don't have to paint a whole section of a single color! The rounds and lines are very good in the old fashion, so don't hesitate to draw these geometric shapes on your walls, but don't overdo it. 2 or 3 rounds of different sizes will already change the style of your wall.
Furniture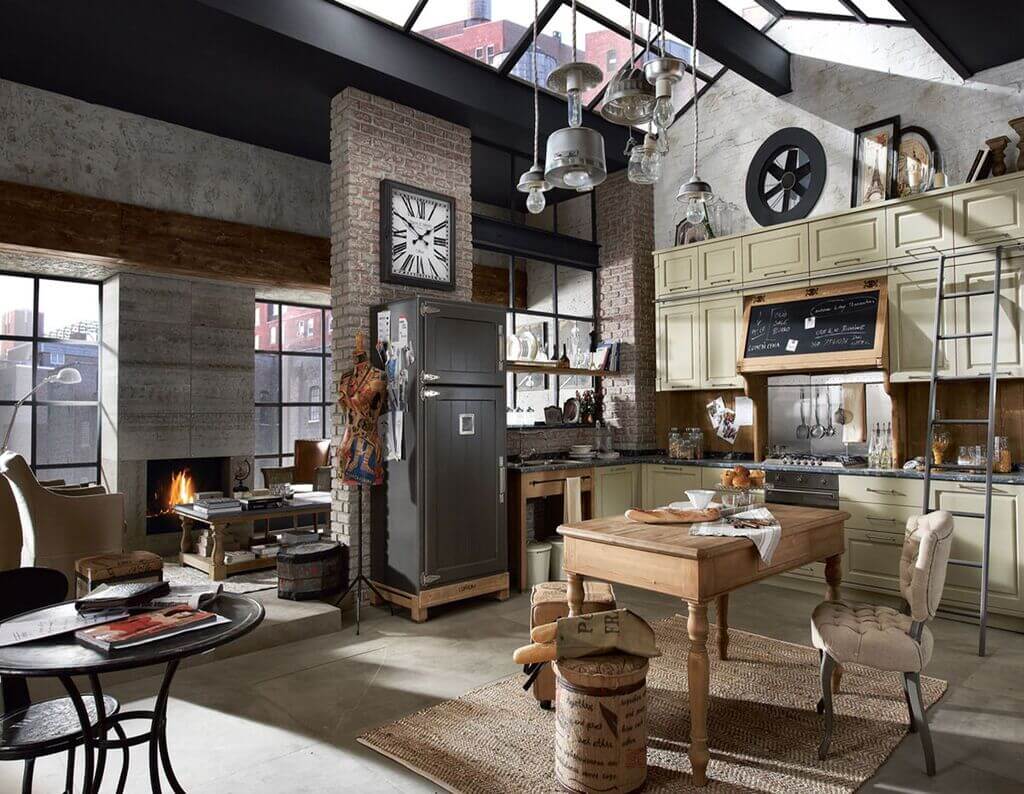 Source: pinimg.com
If you want a vintage style, you have to follow a few rules around your furniture!
Wood will be your ally for a better rendering.
Black iron is widely used for chairs, light fixtures, or even the dining table. You will find them in all forms at the moment since the second fashionable aesthetic style in North America is industrial. Choose the iron a little patinated with black iron well laqué so as not to fall into the contemporary.
The ideal is to look for antique furniture. You will find them in flea markets, in solidarity associations like Emmaus, or in your great-grandmother's attic. But if you want to save time, there a lot of vintage furniture waiting for you on Shoppok. Search, you don't know what's in store for you!
Giving a Second Youth to the Old
If you have found the rare pearl, with the shape you want, but a style too dated, we have the solution for you.
Diy for a Chair in Vintage Mode
To give your furniture a boost, you can sand it and then paint it in another color.
If you run out of time or means, you can simply varnish or customize it by changing a few pieces like the handles.
A few decorative accessories can be enough to modernize the furniture, such as tickets, carpets, or a modern frame on it.
The Decoration
For the fabrics of your furniture, play with geometric shapes. For example, a carpet with rectangles of several colors or a sofa with cushions of different shapes will immediately transport you to another universe.
If sewing doesn't scare you, you can redo the cushion for your favorite seat or chair. The fabric and cotton wool are in the haberdashery: all you have to do is put these two elements together! You will find lots of decorating ideas on the internet, let loose on the colors and especially on the shapes.
Don't neglect carpets, essentials for your old living room. Choose a large rug to put under your coffee table and sofa. Also, choose something colorful with different geometric shapes.
The Sofa, a Masterpiece to Bring Out the Vintage Atmosphere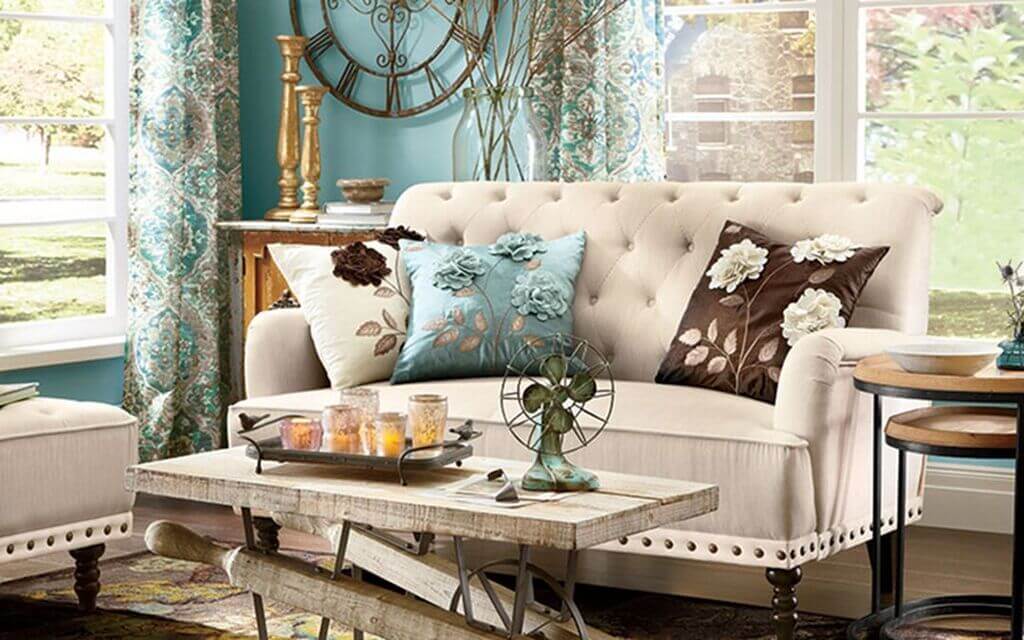 Source: pinimg.com
On the walls, you can hang multiple frames with landscapes or old advertisements. Here, all styles and sizes are welcome: lase, wood, with moldings. Frames can sit over your sofa, on a piece of furniture, or on a wall without decoration. Don't put family photos inside, prefer landscapes, paintings, or photographs.
Lights and Lamps
Another decorative element not to be forgotten: the lights. Old lamps are easily found in flea markets or asking your loved ones.
You can leave it raw or change the shade to keep only the foot.
The ideal place for your living room would be to put a black iron lamp post that falls over your sofa or coffee table.
Paintings, carpets, and lights are the basis of vintage decoration, you can now let your imagination speak, always respecting the first idea: use pastel colors.
You can dispose of small flowers or dried flowers as a decorative element.
Old objects like an old movie sign or phone will go perfectly on the wooden buffet you just repainted. These little decorative touches will contribute to the vintage soul of your living room.
Also Read: Revamp Your Home With These Vintage Decorating Ideas
How to Combine Vintage and Contemporary?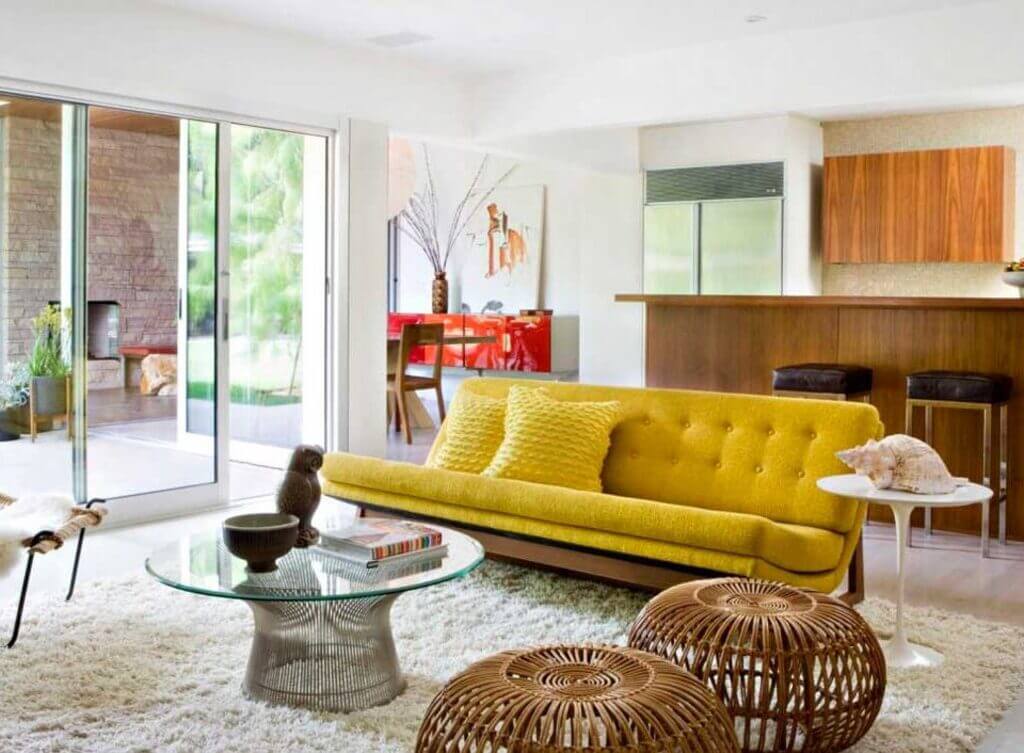 Source: decotech.es
When it comes to personalizing the decoration of your home, you hesitate, you nitpick and you take your time not to make mistakes. If you've always loved the character of the vintage and the serenity of the contemporary, it's possible to harmonize the two. Here are all our tips for an interior with the charm of two eras.
Bringing Brightness to the Room
Whereas windows were once small and rare, the watchword of contemporary design is today "luminosity". To give space to the room, you need to bring in the light. To do this, start painting your walls in light, neutral tones, such as white, ecru, or ivory.
Mix Modern and Retro Furniture
The trap of vintage lies in the accumulation of objects and colors that shrink and darken the room. But once your surface is bright, everything is allowed. You can play on the contrast between the white walls and the raw materials of your vintage furniture. Dark wood, like walnut, is ideal for bringing the character to the room and, as a bonus, it becomes trendy again.
Try to find the right balance between vintage and contemporary. Mix simple furniture with clean lines with the larger retro furniture of the 50s and 60s. Opt for flagship elements that will bring a touch of nostalgia to the room: a brown leather padded chair, a Deville wood stove with spare parts, a table with solid wood benches, etc.
Create a Vintage and Classy Decoration
When we think of vintage decoration, we often think of a great bric-a-brac of objects of all kinds. To achieve cohesion between the retro and the contemporary, one must visually aerate the room. You have to create a vintage atmosphere with only a few decorative elements.
Finally, to mix vintage and contemporary without making a lack of taste, everything is a matter of balance. Bringing a flea market spirit to a modern room is a winning bet when you stay to the right extent. The golden rules to respect brightness, space, authenticity, and lag.