Designing a wheelchair-accessible home may appear to be a demanding endeavor. It is, however, easily achievable with a little organization and forethought. Don't worry; making your home wheelchair accessible does not have to be costly or time-consuming.
The layout is the most significant consideration when constructing a wheelchair-friendly home. You should ensure a viable strategy from one room to another to allow for easy circulation. This could include expanding doorways and hallways and incorporating wheelchair lifts instead of stairs. It is critical to have a wheelchair-accessible shower or bathtub in the bathroom.
Install Wheelchair Lifts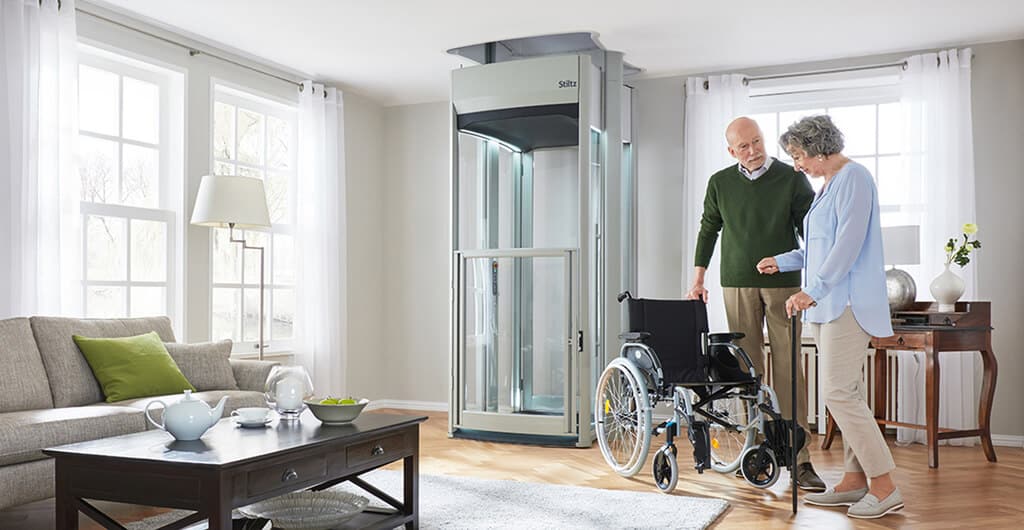 If you or whomever you care about is restricted to a wheelchair, having your residence wheelchair accessible should be a foremost concern. Installing wheelchair lifts is indeed a method for achieving this. Wheelchair lifts enable people in wheelchairs to move throughout their homes with convenience and dignity.
Wheelchair lifts can make this situation considerably easier for anyone relying on them. When you live in a multi-level household, wheelchair lifts can assist a person in a wheelchair in moving from one level to another without needing to be carried.
They could also be utilized to access regions of the property that would otherwise be impossible to reach without even a wheelchair, including the upper story or the cellar. Wheelchair lifts might also make your property more suitable for persons with limited mobility.
Install Handrails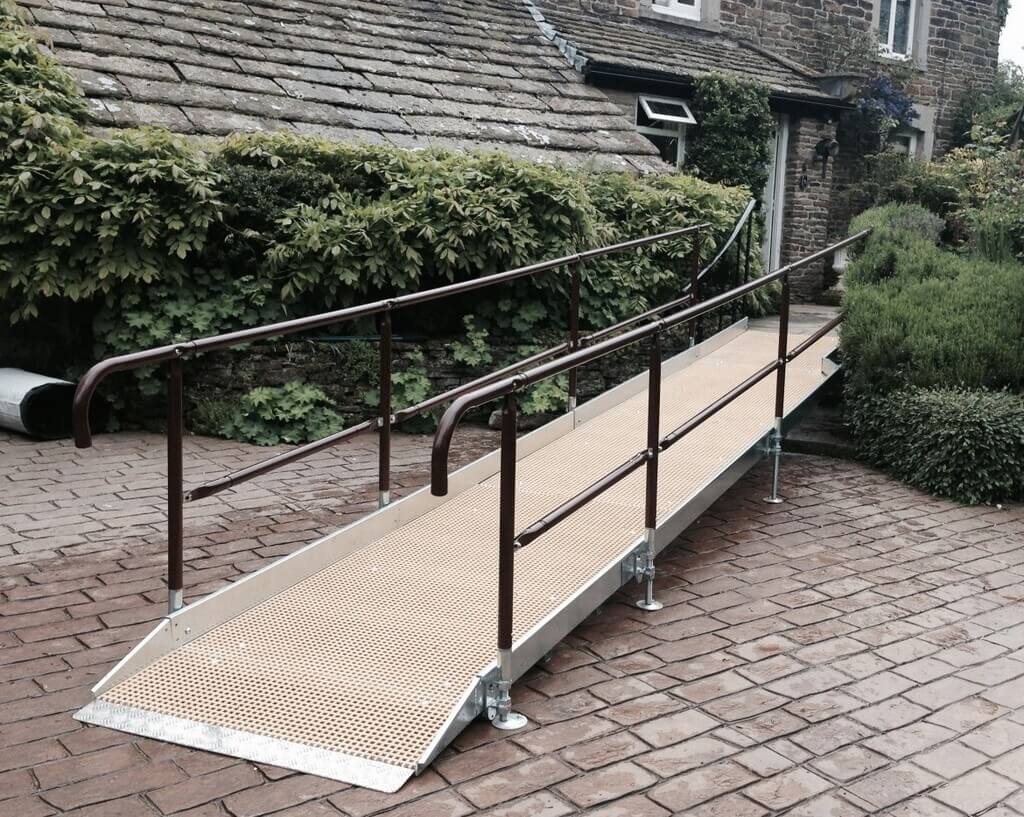 If you or a loved one has limited mobility, handrails and railings are generally an excellent solution. Holding bars as you move around your house can lessen your chances of falling and injuring yourself.
They give a fixed safety line to assist your balance and can be used inside or outside. Holding rails may also enhance your trust and let you move around your estate without being concerned about potential hazards.
Many homeowners want ramps for their homes as an alteration if they have a loved one who needs wheelchairs to move. Ramps, regardless of whether indoor or outdoor, assist in making mobility much more accessible, especially for individuals in wheelchairs or scooters. Ramps also make mobility easier for people who use walkers or crutches.
Falls occur regularly on ramps where there are no railings. Moving downward is adequate to knock some folks off their feet. This is why handrails must be installed in any home with a ramp.
Rethink Flooring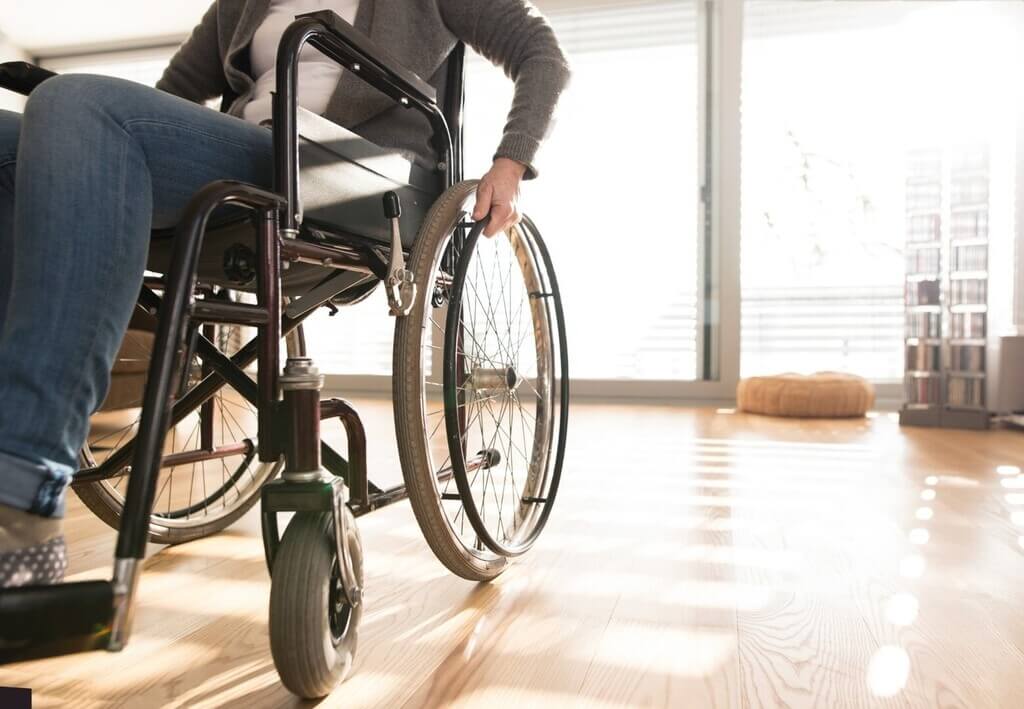 Adequate, high-quality flooring can enhance the ability to navigate around the home in a wheelchair, prevent accidents, and improve accessibility. We will highlight crucial aspects you need to consider when selecting flooring for your home that will ensure the safety of you and your family members and meet your requirements to make your home wheelchair friendly.
When shopping for flooring ideal for wheelchairs or people with impairments, seek a rugged, slip-resistant, stable, and long-lasting alternative. There are numerous flooring options available, each with advantages and disadvantages.
Hardwood flooring is a fantastic option throughout many residences. If correctly managed, they can function well in a wheelchair-accessible home. Hardwood floors are straightforward to maintain and may be polished and repaired when they become scraped or chipped.
Vinyl floors are an excellent choice for wheelchair-accessible houses since they are long lasting and straightforward to clean. Vinyl floors come in several colors and designs and may be put over various existing flooring types.
Widen Doorways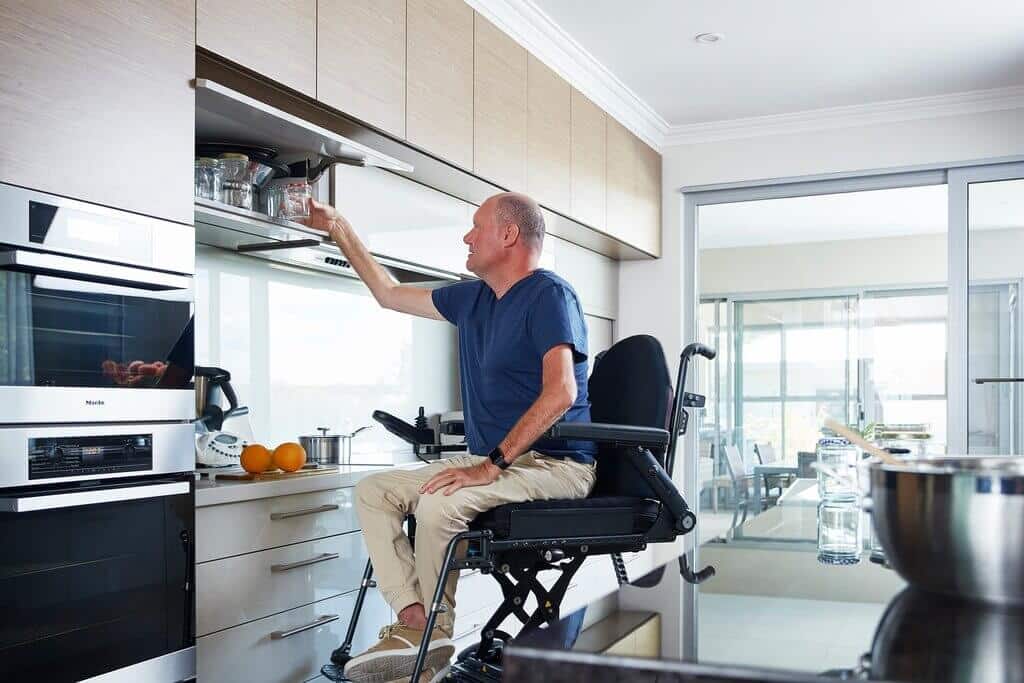 Doorways must be at least 32 inches in diameter for a person in a wheelchair to travel safely throughout their property. Installing a wheelchair-accessible opening and enlarging a door frame may be required to achieve this criterion, boost mobility, and enhance the quality of life for people who use wheelchairs.
Minor adjustments may be required when adjusting doors or door frames; nevertheless, wheelchair access might be challenging, especially if the angle is not straight, necessitating more sophisticated alterations. The standard width is 800mm. However, the wider the access, the easier it is for the user; 900-1000mm would be excellent.
Aside from making a property more accessible for wheelchair users, enlarging an entryway has several aesthetic benefits. Wider doorways allow light to penetrate the home, generating brighter environments and the appearance that the area is bigger than it actually is.
Remove Bathroom Barriers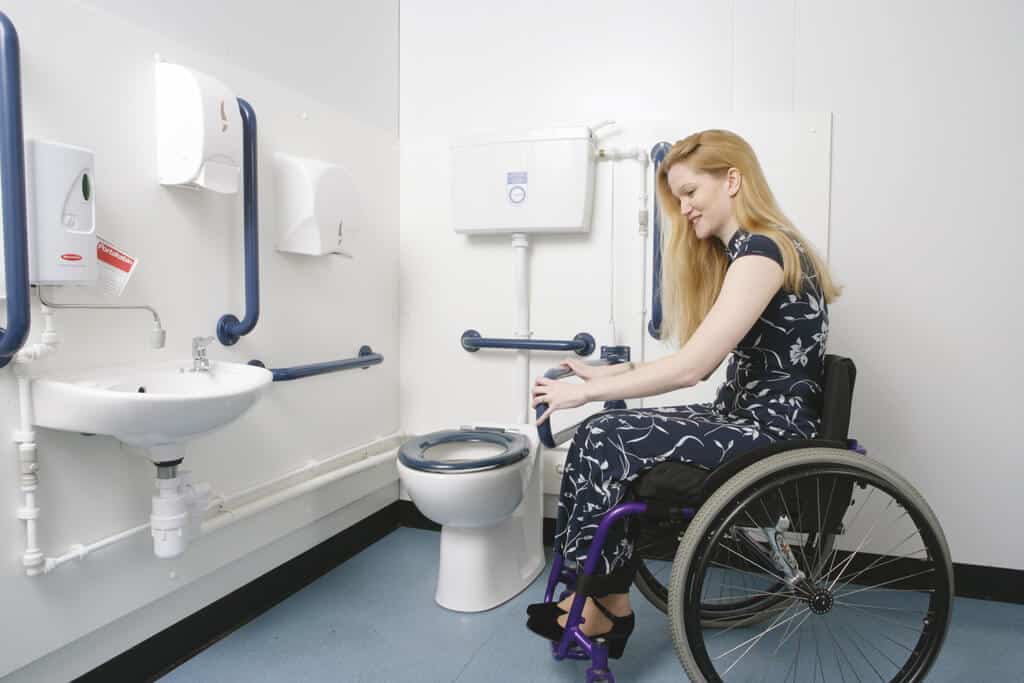 Bathtubs can be challenging for those who are disabled or have difficulty using their lower body. Climbing the ledge might be perilous; therefore,consider removing bathing barriers whenever possible.
You can do so by converting the bathtub into a stand-up shower with a barrier and sitting as a bathroom remodeling alternative. Showers with easy access are essential for those with lower-body or mobility limitations.
Eliminating the cupboard by making extra space inside the lavatory without attempting to enlarge it can also improve wheelchair accessibility. It is critical to cover any exposed pipes when installing a wall-mounted sink to avoid blistering the skin or hitting the legs of a person who uses a
wheelchair.
You can always look to ADA bathroom layout guidelines to figure out how to go about it if you are not sure.
Replace Knob Handles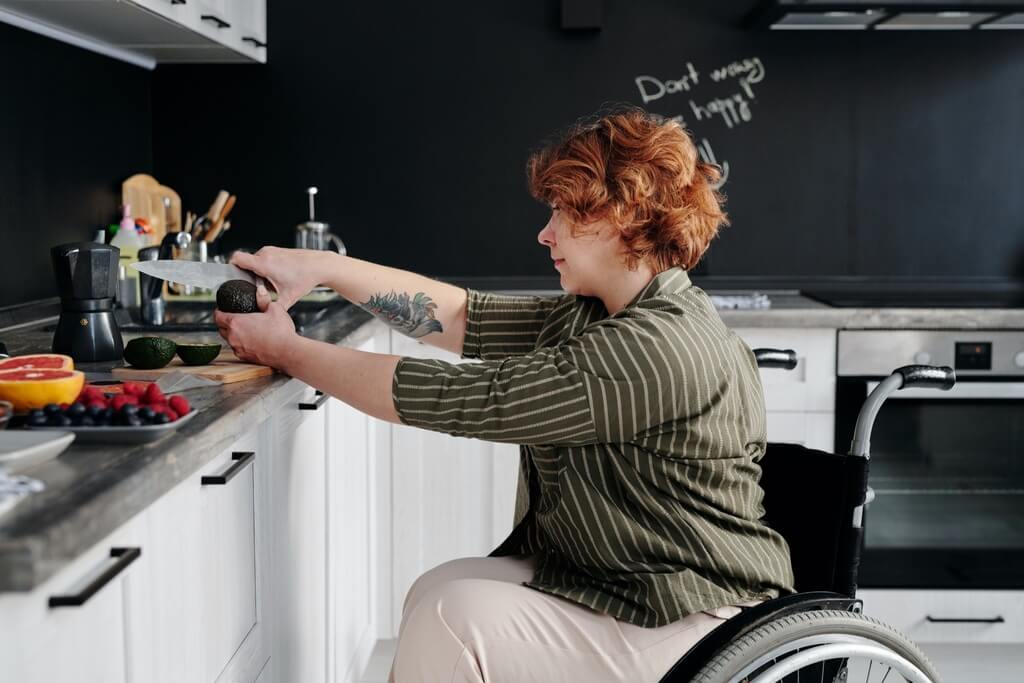 Several doorknob styles are complicated for people in wheelchairs to be using. DoorKnob handles can be challenging for an individual in a wheelchair to access. To hold the doorknob, they may need to extend or reach excessively.
This can be unpleasant or even dangerous. In the winter, doorknob grips can be pretty icy, making it hard for an individual in a wheelchair to access or exit a space. As a result, replacing traditional doorknobs with push-pull rods or pressing lever handles is an excellent idea.
If you want a more accessible option, you can substitute the gates with sliding doors or install a remote-controlled door technology that will allow disabled people to go from space to space more effortlessly.
Final Words
Designing a wheelchair-friendly home for a loved family member does not have to be extravagant or time-consuming. By applying a little imagination, you could make your home more pleasant and convenient for your wheelchair-using beloved one.
You can expand entrances, add wheelchair lifts, and make other improvements. You can make your living space increasingly comfortable and accessible for everyone by giving the plans a little forethought. This article should help in this regard to make your home more wheelchair-friendly.