What Are the Benefits of Installing a Vertical Platform Lift?
If you are looking for an excellent replacement for stairs, a vertical platform lift is the best option for you. Be it a deck, garage, or porch that you need to access, the vertical platform will resolve it. Now, we know, you can be skeptical of the idea, but after reading this piece of article you will be completely convinced with the idea of installing vertical platform lifts for your home. 
Before we proceed with listing the benefits of using these vertical platforms, let's just understand what vertical platform is – 
What Are Vertical Platform Lifts?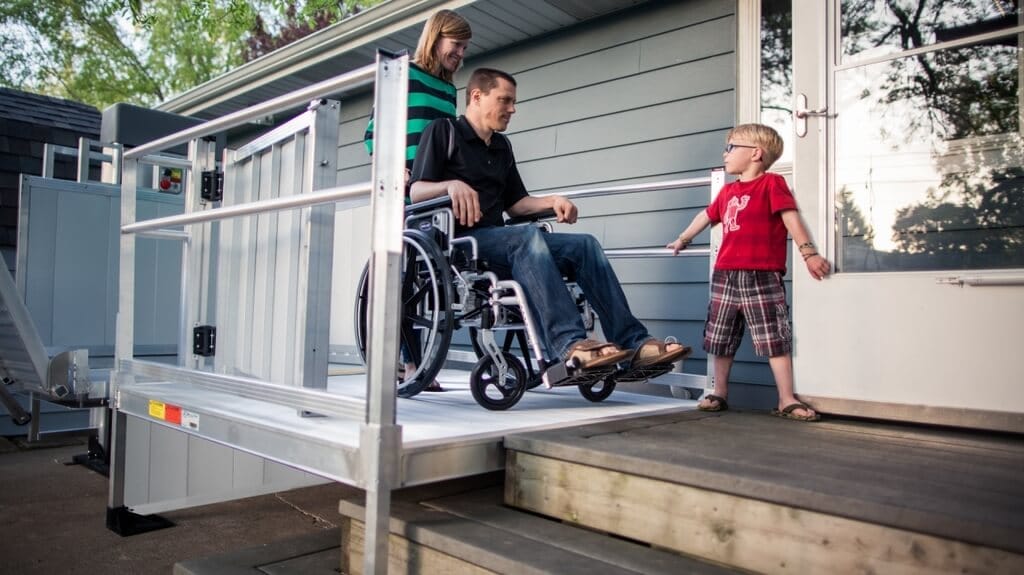 Source: ezaccess.com
Vertical platform lifts are substitutes to the stair that provide easy access to the outside of the house. Sometimes, it is called Porsche lift. This alternative to stairs can also help transport the scooter as well as wheelchair from one level to another, just by pushing a button. Besides being an easier substitute to move up and down, this option is also quite cost-efficient. 
Why Consider Switching to Vertical Platform Lift Over Wheelchair Ramps?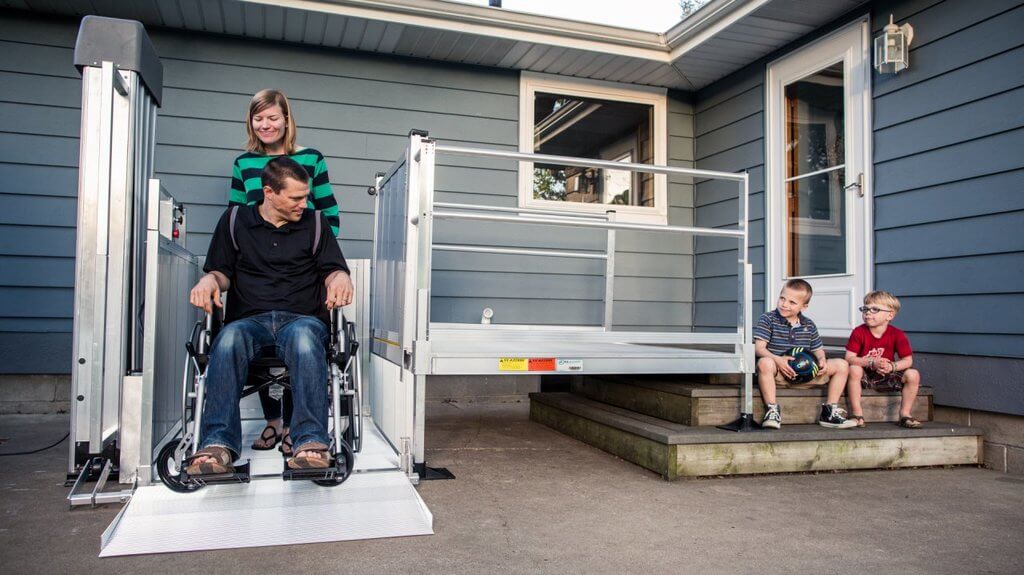 Source: aamcare-electropedic.com
Vertical platform lifts have many pros. Being more convenient than stairs is not the only reason to switch to these vertical lifts. These lifts in fact can effortlessly transport 750 pounds. The height of these lifts is usually around 14 feet. Safety sensors installed in these vertical lifts also makes them a great choice. In addition to this, these lifts are weather resistant and are great with battery backup. 
Highlights 
Height around 14 feet 

Transport 750 pounds 

Great battery backup

Often comes with 2-year warranty
Some Major Reason to install a vertical platform lift is the increased safety. With these lifts, safety gets to the next level. These are commonly used for wheelchair users, elders, kids, and more. In addition to that, these platforms make difficult pathways of the home easily accessible. Let's discuss these pros one by one. 
In comparison to the wheelchair ramps, a vertical platform lift is a much safer option. In wheelchair ramps, you still need to put the effort into wheeling the wheelchair up and down, but in the case of vertical lift, all it takes is the push of a button. 
We understand that wheelchair ramps are not great when it comes to designs because of the space issues in your home. With platform lift, this issue is resolved. These lifts are designed to fit any space and are quite small and compact. 
Cost-effectiveness is another reason why you should consider choosing platform lifts instead of wheelchair ramps. These lifts are quite economical and come with easy installation. 
When it comes to choosing the right accessibility accessory for your home, Home-owner's Association (HOA) restricts the options. There are many neighborhoods that prohibit the installation of ramps or restrict their installation through the garage. In comparison to the wheelchair ramp, vertical platform lifts are much more discrete and can be easily hidden or colored to match and appear as a part of your home. 
Also Read: How To Choose The Perfect Stair Lift For Your Home
Wheelchair V/s Vertical Platform Lift | Which Is Better for Your Home?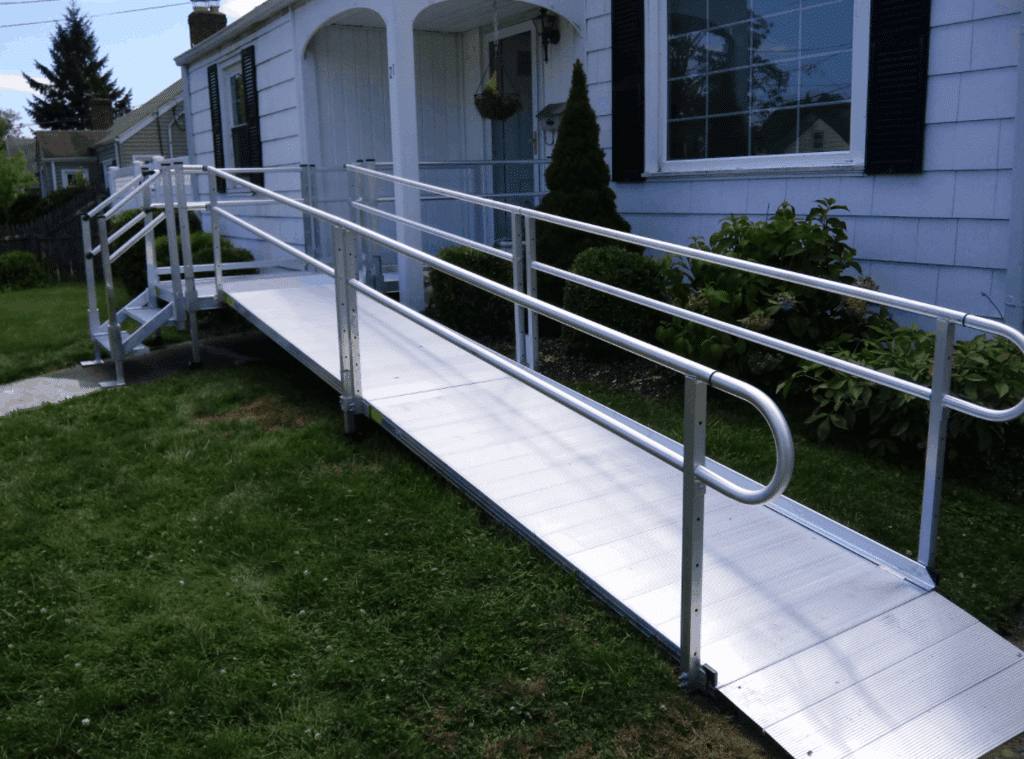 Source: lifewaymobility.com
Understanding the needs, we would recommend the use of platform lift because of all the reasons mentioned above. Majorly these lifts won't destroy the appealing view of your house which wheelchair ramps won't be able to do. With the ease of operation in comparison to the wheelchair ramps, vertical platform lifts will definitely stand out. With the ease of operation, we mean that the lifts are operated with a simple push of a button. This definitely makes it much more convenient. 
So, in short, if you are looking to improve the accessibility in your home for elders or specially-abled people, we highly recommend the use of vertical platform lifts. These lifts come in different varieties and colors to match with the house color you can pick from. So, what are you waiting for? Hurry! And contact the best platform vertical lift provider near you today. 
Conclusion 
Vertical platform lifts help promote senior independence & ease mobility. These lifts are designed to ease access to the inaccessible areas of your house. You can move levels up and down using a simple push-button.
There are many providers who can help you with the vertical platform lift installation. All or any challenges that you might face with the installation of a lift can be resolved easily by the professionals like Ezaccess who can help you through this installation.