The Many Uses of Precast Barriers
In many construction projects, warehouses, materials depots, commercial premises, and privately owned tracts of land, you are likely to find concrete barricades. These heavy-duty barriers provide security to the premises, protect pedestrians, limit access, and guide the flow of pedestrian and vehicular traffic. Concrete barriers come in different shapes and sizes. The constant features among them are their weight and strength.
Most of them are precast and made with steel-reinforced concrete allowed to cure properly. Moulded in different configurations that conform to government and industry standards, users find many applications for these barriers. 
Uses of Concrete Barriers
Where can you use concrete barriers? Many contractors hire or purchase concrete barriers because they are very useful. They provide strong and immovable enclosures for equipment and materials.
They secure high-risk areas. Road safety organizations, traffic regulators, and road repair contractors use them for the safety and security of their workers and pedestrians.
Here are more uses of concrete barriers.
You can use concrete barriers in commercial premises, private properties, and vacant tracts of land. They are effective in deterring trespassers. The different sizes of the concrete barriers give owners different options, from building temporary concrete walls, or limiting people and vehicle access to the area.
Depending on what you need, you can hire or purchase precast concrete retaining walls, pre-stressed concrete panels, interlocking concrete blocks, precast concrete barriers, and several others.
For example, you can place heavy interlocking concrete blocks in front of access points. These products can effectively stop vehicles because of the size and weight of the blocks.
They are impact resistant and will resist the forceful entry of many types of vehicles. They make concrete barriers last for several years, so you can use them long-term on vacant properties and sites that need protection.
Restrict Views of Project Sites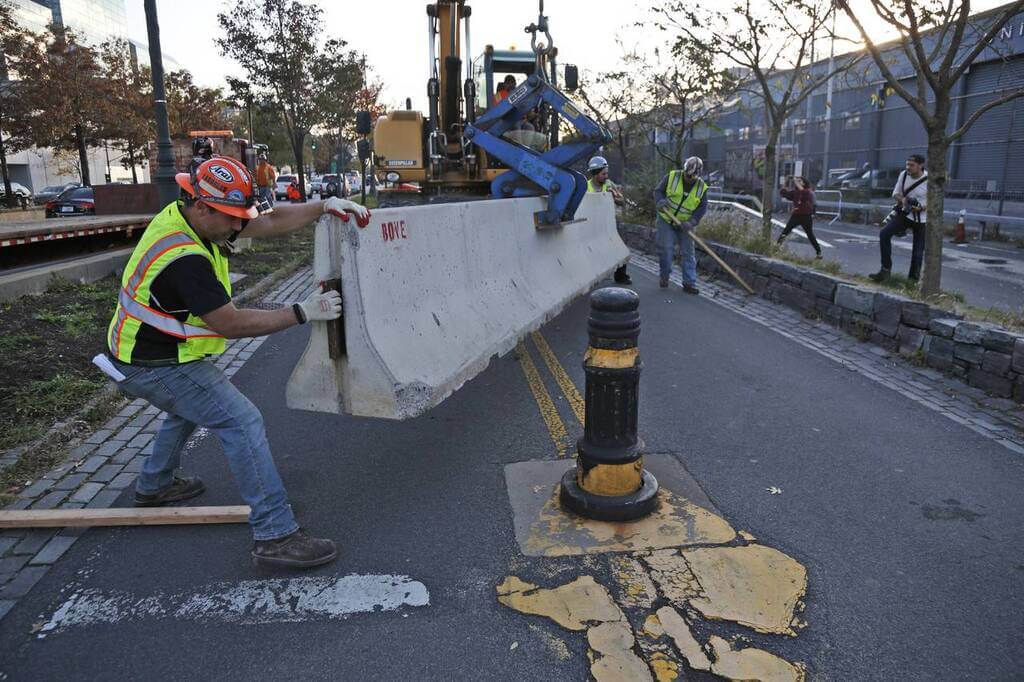 Source: wsj.net
Some vast projects may need additional security to prevent curious people and interested parties from checking what's going on inside.
If the project will take some time to complete, you can secure the area around the site with concrete panels or concrete retaining walls. They are stronger and more durable, ensuring that you keep the project from prying eyes.
Create Different Bays on the Site
There are many things inside a construction site. You have a variety of construction materials, several units of heavy machinery, workers, scaffolding, personal vehicles, and temporary offices, living quarters, and canteens.
You can make the site more orderly with concrete barriers to create parking bays for visitors and heavy machinery, secure construction materials, and mark areas where a good deal of heavy machinery is running to ensure that workers can keep a safe distance from the machines.
Manage Traffic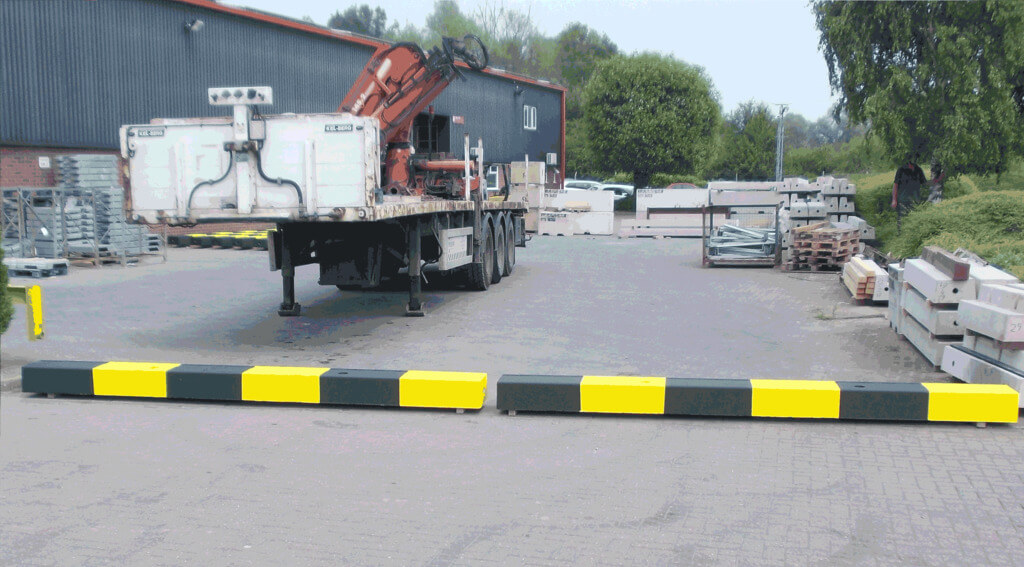 Source: freeindex.co.uk
Traffic management occurs not only on the road. You can also have traffic inside a construction site. Using concrete barriers as medians on freeways and highways ensures that there is a distinct division between the incoming and outgoing traffic.
You can use concrete blocks to protect road workers and pedestrians. Their bulk and weight keep people secure even in areas with heavy traffic. Concrete blocks are almost immovable even if accidentally bumped by vehicles. But they are designed to be moved efficiently using forklifts if needed.
Temporary Physical Defences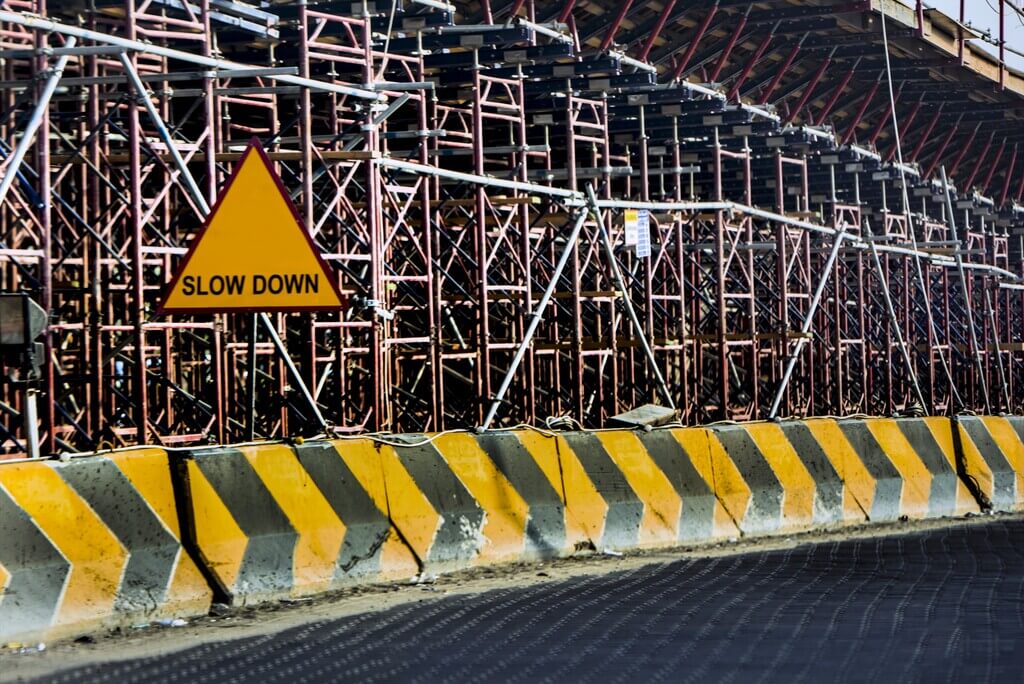 Source: medium.com
Concrete barriers, particularly those that interlock, can be used as a temporary physical barrier to hold back cascading soil. You can also use them as flood defenses, without using additional mortar. They can prevent items from being washed away by floodwaters because of their weight. They are impact resistant and almost immovable so rushing floodwaters cannot push them.
Segregate Bulk Materials
If you are handling a variety of bulk materials, like in construction sites and landscaping firms, you can segregate them efficiently with concrete barriers. Whatever type of materials you keep, creating separate holding areas using concrete barriers is cost-effective. 
Also Read: Tips to Quicken the Construction Process
Temporary Shields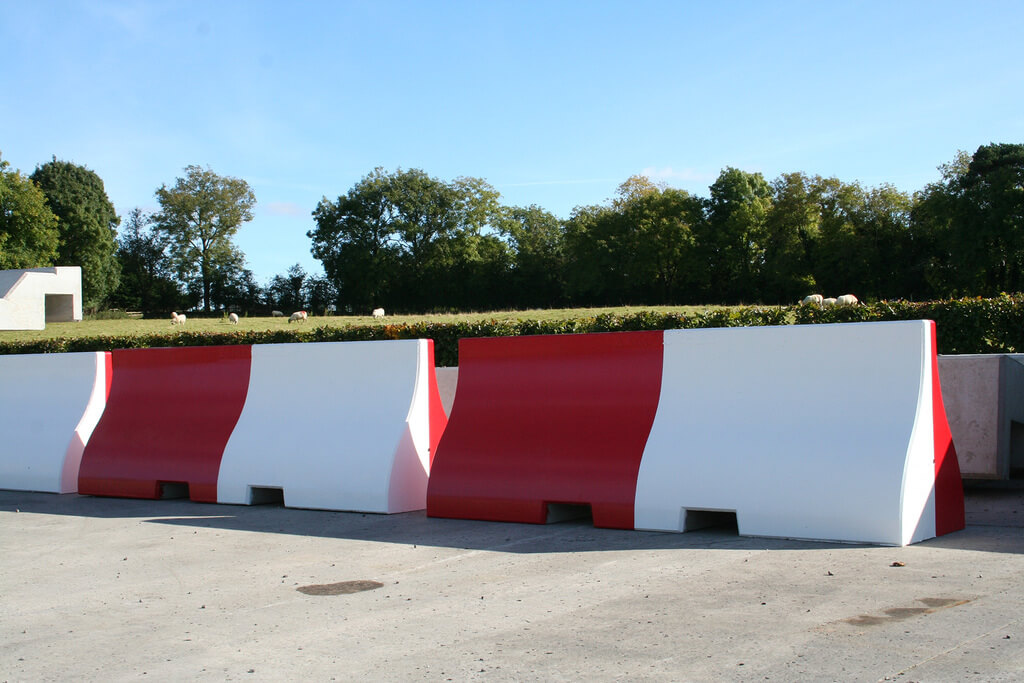 Source: moore-concrete.com
You can use concrete barriers as temporary shields in construction work zones. You can shield the motorists from extreme drop-offs, like in the case of expansion projects and bridge construction.
They can prevent people from entering work zones that will endanger not only themselves but construction equipment and personnel as well. Aside from securing the public, concrete barriers can shield personnel and construction machinery from entering the other traffic lanes or extreme drop-offs. 
Security During Music Festivals 
A music festival is an excellent example of where strong barriers are very effective. You need to secure the perimeter and prepare efficient vehicle entrances and exits.
You can also create an organized parking lot for event-goers and indicate specific areas for event crew and concert-goers. Concrete barriers are prime additions to other stage barriers. 
Security for Christmas Markets
The security of vulnerable pedestrians is an increasing concern at many large events. Street parties and Christmas events often spill out to the roads. Installing temporary concrete barriers prevent accidents, collisions, and other injuries to pedestrians and event visitors.
You can hire or purchase concrete barriers. Weigh up your options. It's worth talking to the experts from a reputable vendor before committing.