How to Choose the Right 3d Modeling Software
Modern CAD and modeling software continue to grow and expand. Nowadays, you can find dozens, if not hundreds of programs with spectacular 3D modeling capabilities. And with the expanding 3D-printing market, you have a whole new area to flex your designing muscles. 
There are plenty of choices out there, but which one will work best for an architect, both aspiring and professional? Moreover, why would an architect even look at software like Autodesk Navisworks Simulate and think, 'Yes, this is exactly what I need to improve my craft?' 
In this article, you'll learn everything you need to know about 3D modeling software before you visit that online shop and make a choice. In addition, we will discuss how proper software can benefit an architect. 
Why Should Architects Use 3d Modeling Software?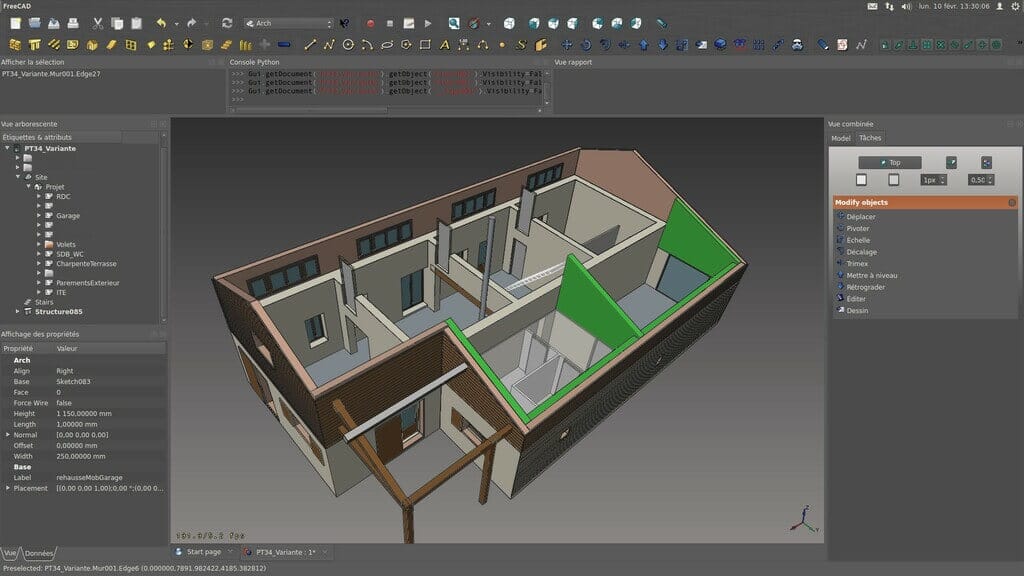 Source: alternativeto.net
The benefits of software, in general, are very well known and documented among modern architects. Not only is it easier and faster to design a project virtually than it is on paper, but it's also incredibly easy to edit, rearrange, and upgrade the existing design. That way, you save yourself a lot of time and effort. 
Another major benefit of modern modeling software is the option of quickly sharing it with anyone. By uploading your project to a cloud service, you can send it to other architects, designers, and even potential business partners. In other words, you can share information and receive feedback in a matter of minutes. 
Of course, you can do all that with all of the relevant 2D or 2.5D software. But what about 3D — why should an architect specifically focus on this type of modeling?
There are several reasons behind choosing 3D over other options. First and foremost, a 3D design will be the closest and most detailed representation of your idea. You can design a whole project in a realistic 3D environment and use various textures and materials (e.g. wood, marble, resin, etc.). This design will let your client know exactly what they'll get when they hire you. But more importantly, it's an excellent portfolio builder for future clients. 
Next, most of the modern modeling software gets regular updates. You will be getting new tools and textures regularly which will help you improve your future designs.
Finally,  you will be able to 3D-print your model if you need to. In fact, you might even be able to 3D-print a life-sized version of it. 
3D Modeling Software Buyer's Guide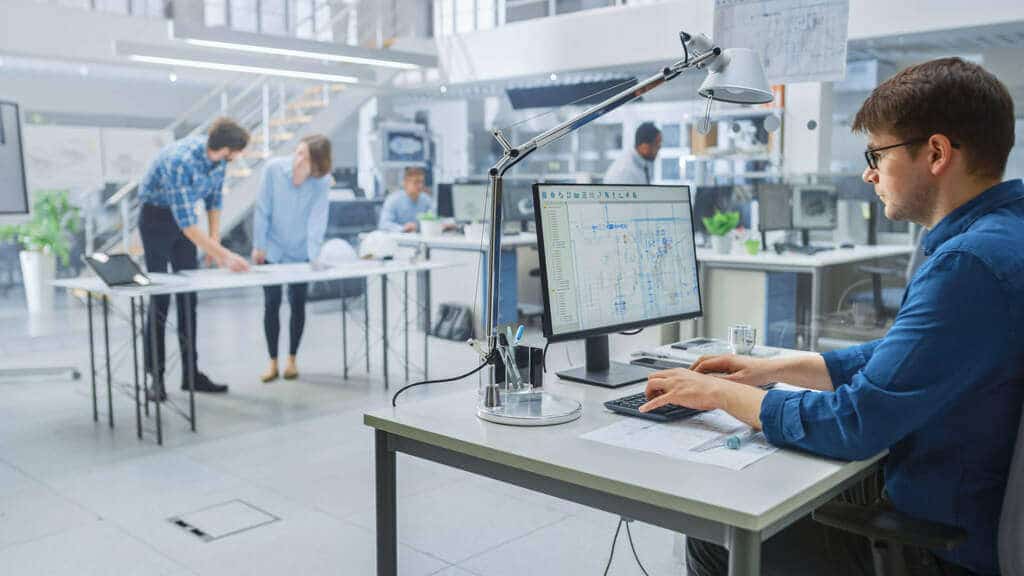 Source: trustradius.com
Now that you know just how beneficial 3D modeling programs are, you should consider getting one. But finding the best option is difficult, and more often than not architects use several different software solutions. With that in mind, let's go over everything you need to know before you start software-shopping.
Functionality
Some architects use software simply to design and conceptualize the project. Others would like an additional rendering or presentation option. So, it really comes down to preference. If you want, you can install a program that will simply design your project and nothing else. After all, there are third-party products that can cover the rest. Of course, you can always go with an all-in-one modeling program, but those tend to be a bit pricey. 
And speaking of prices…
Cost (or Lack Thereof)
Should you pay for your software or get one that's free? Well, there's no easy answer there. After all, not all free modeling programs are terrible, and there are some paid options that are just downright bad. However, before you decide, you will need to do a lot of research. Read as many articles and reviews of the product as you can before making a decision. In addition, you can always talk to senior architects and ask for their advice. 
Also Read: 10 Beautiful Historic Buildings In 3D Models
Learning Curve
Like any other software, 3D modeling design programs take some time to figure out. Both newcomers and seasoned architects can struggle with a new piece of software or even a new version of one they were already using. 
So, if you're a novice, make sure to find a program that has an easy-to-use interface. And if you're a veteran, make sure to research the tool palette of the program you want to buy. For instance, look for some YouTube videos that demonstrate the software's toolset. 
Industry Norms and Standards
Sometimes, you might like a piece of software that professional architects simply do not use. It goes without saying that you have to keep up with the trends in the industry. For example, try to find out what kind of software the big firms are using in 2020, or what kind of software is the norm in architectural schools and colleges. In addition, browse the online marketplace and figure out which programs are the most popular. 
PC Performance
Not all architects have a powerful computer at home. However, don't let that discourage you. There are plenty of software options out there that don't require a powerful graphics card or an ultra-fast CPU. However, if you do own a powerful rig, get the best software possible for optimal results. 
Compatibility
Architecture is a collaborative process. Firstly, you will probably be working with other architects on the same project, which means you'll be sharing a lot of information back and forth. Next, you will have to send prototypes or finished results to your clients, so you'll probably need to export the file into something their PCs can read or show. With that in mind, you can't get a piece of software simply because you like it. If none of your colleagues or clients are using it, you won't be able to share your work, making it useless.  
Personal Preference
There's a reason behind personal preference being the last on the list. Before you decide on what you like, you have to consider every single option from above. However, that doesn't mean you're restricted. In fact, going through the list will help you pick the piece of software you like.
Once you know exactly what you need, you will accumulate a shortlist of programs. And when you have them narrowed down, that's when you rely on your preferences, as well as your gut. When you look at this shortlist, ask yourself the following questions:
Do I like the layout of this software?

Is it similar to the software I used before?

Will this software help me improve?

Will this software be a hindrance?

Do I see myself using this software in the following couple of years?
Final Thoughts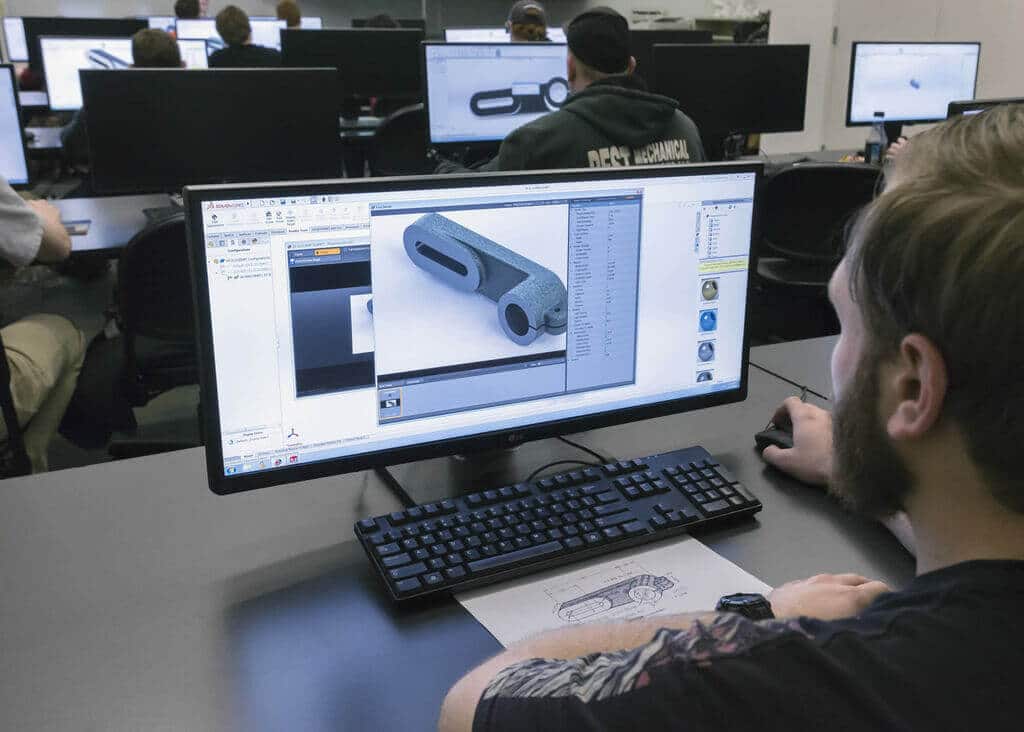 Source: javelin-tech.com
At the end of the day, there is no single piece of 3D modeling software that's perfect for all architects. However, with so many different options out there, you are bound to find a few programs that will suit your needs. All it takes is a bit of detailed research.  
About the Author
Sofia Jaramillo joined Microsol Resources in 2018 as a Customer Success Representative. She was born and raised in Colombia, where she got her Business Administration degree. She moved to New York in 2016 and has found a new passion within the field of design and construction. In her free time, she likes to practice yoga and run in Central Park.