How To Choose The Right Flooring For Your Home
Selecting new flooring for your home can be a challenge. There are various materials available in the market to choose from with different options that go along with it. Remember that there are several considerations to ponder on, such as the type of room, traffic flow, and many more.  
The right flooring can significantly impact your house and alter the way your property looks and its ambiance. It would be best to get it right the first time as you have to live with your decision for a long time. Replacing new flooring with another one is not practical in any way.
When you plan a major renovation, which involves changing your home's flooring, you should not rush with your decision and take time to figure out the flooring type you genuinely want. Always remember when it comes to practicality, choosing a floor type that matches the function of a room is an essential factor.
Let's check out a few considerations to help you decide on the right flooring for your home: 
Space 
When selecting the right flooring for your house, the first element to consider is the room. The shape and size are vital factors. 
Remember that the floor you'll choose works in the same way as the wall coverings and paint.  Light shades can help a small space feel more spacious, while a darker tone can provide warmth if needed.  
The best approach is to obtain samples, whether a tile or carpet, from the local flooring supplier in your area and position them in the room. The sample can provide you with an idea how it will blend in with the site and furnishings. Additionally, you'll see how it will look at different times of the day.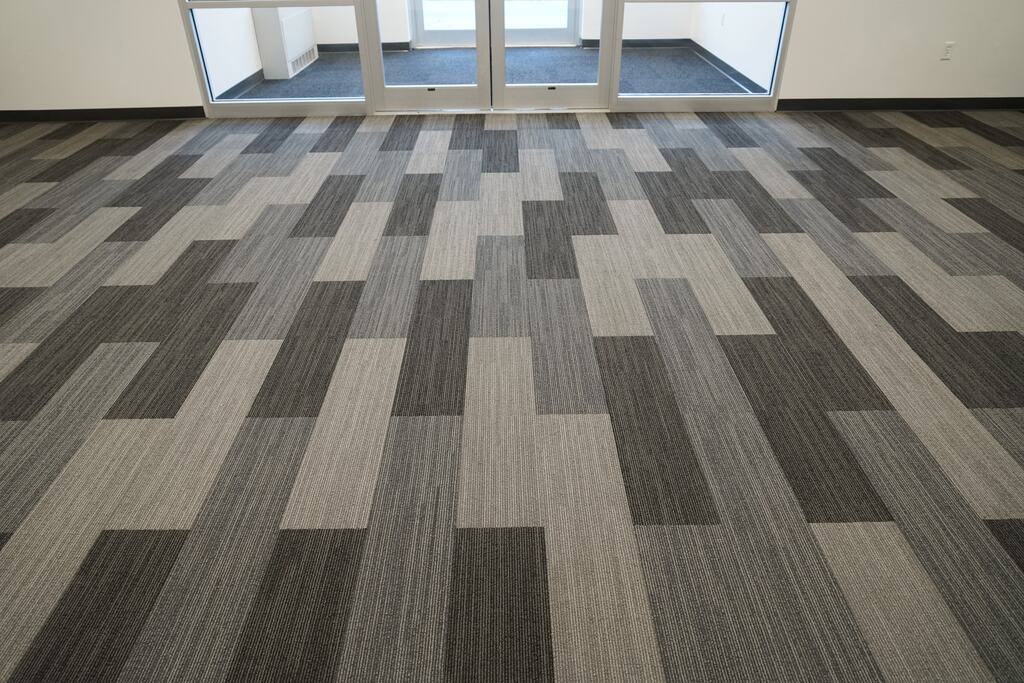 Source: kb.pl
Style 
While you consider how the flooring will suit the current surroundings, it's also best to think about the flooring style you want. You don't want to get carried away while checking out a showroom or an online shop. The flooring should work well with what you have.  
Choosing the suitable flooring style largely depends on your personal preferences, but make sure that it suits the current elements. If you don't, it will cost more as you also need to make adjustments to the room's furniture. 
Type  
Once you figure out the style, space, and practicality of a room in your house that needs new flooring, you can think of the various types of flooring choices available in the market. The abundance of options might overwhelm you these days, but popular choices include vinyl, tile, carpet, and wood.  
The factors above will influence the type of flooring you'll choose, but it all depends on your personal decision. Once you settle on the kind of flooring for your house, you should also select the sub-type. If you choose a carpet for your home, you have to choose from various types such as acrylic, nylon, olefin, polyester, wool, and many more. If you prefer wood flooring, you can choose from hardwood or rustic boards. Don't forget about the shape. Some will choose uniform squares, while others prefer long planks. With a lot of factors to consider, it makes the selection process a long one.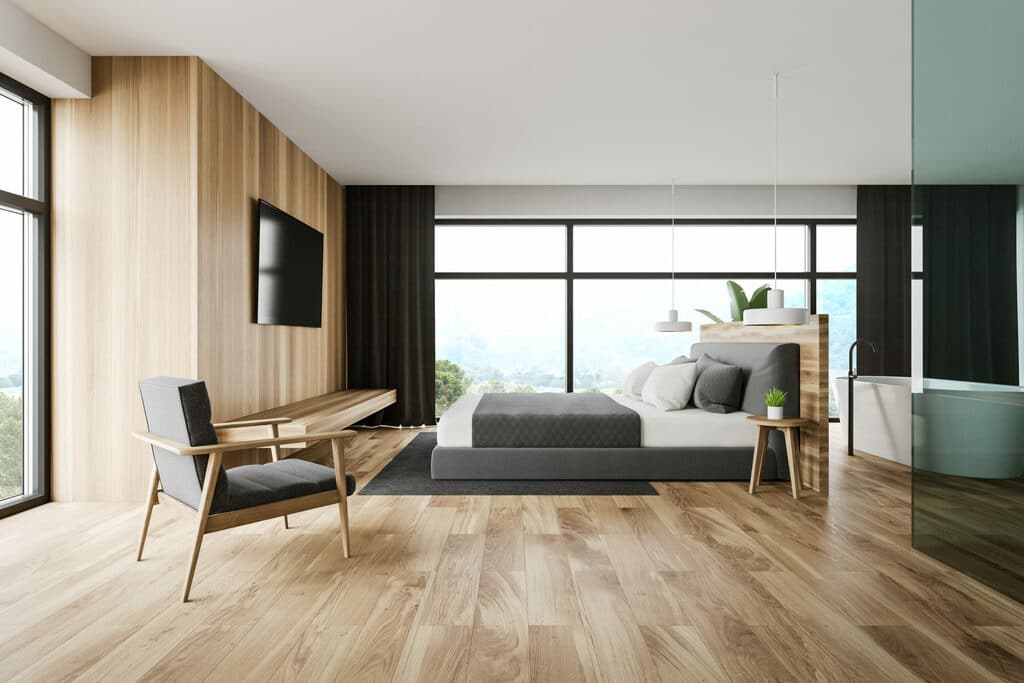 Source : manufakturfuchs.de
Practicality 
If you're on a budget, being practical is a must. You should consider the type of activities in a specific room. Always remember that the movement in a room is an important consideration. In kitchens, expect stains and spills, while bathrooms need appropriate flooring to endure continuous moisture exposure.
Budget 
Just like in any house project, the flooring can range from affordable to a costly endeavor. Before starting a project, you should set a budget and stick with it. When visiting showrooms and online pages, fight the urge to end up spending more.  
Also Read : The Beginner's Guide on How to Install Vinyl Plank Flooring
Maintenance  
When selecting a flooring type for your home, you should determine if you're eager to take on a routine of care and maintenance. The flooring that you'll select has a significant influence on the amount of work it requires. 
Vinyl flooring requires minimal maintenance, such as mopping and wiping now and then to keep it looking good as new. This type of flooring option can stay in good condition with minimal effort. 
Wooden flooring requires a high level of maintenance. Although this flooring type stands out aesthetically, it requires effort to keep it looking great for years to come.  
Conclusion 
Selecting the suitable type of flooring for your home can give it a new look. With the help of these tips, you can make the right decision and create the ideal environment for your home that will make it stand out for years to come.