Things You Should Consider When Hiring A Commercial Electrician
Electricity is seen as a necessity to most people although an estimated 759 million people in the world still don't have access to electricity. That's not something you can do anything about, but, if you have an electrical system and it's starting to act up, you're going to need to find a professional to help you resolve the issue. 
Naturally, there are plenty of commercial electricians available to help your business resolve any issues in their building. You need to know what things you should consider when hiring a commercial electrician. 
Their Reputation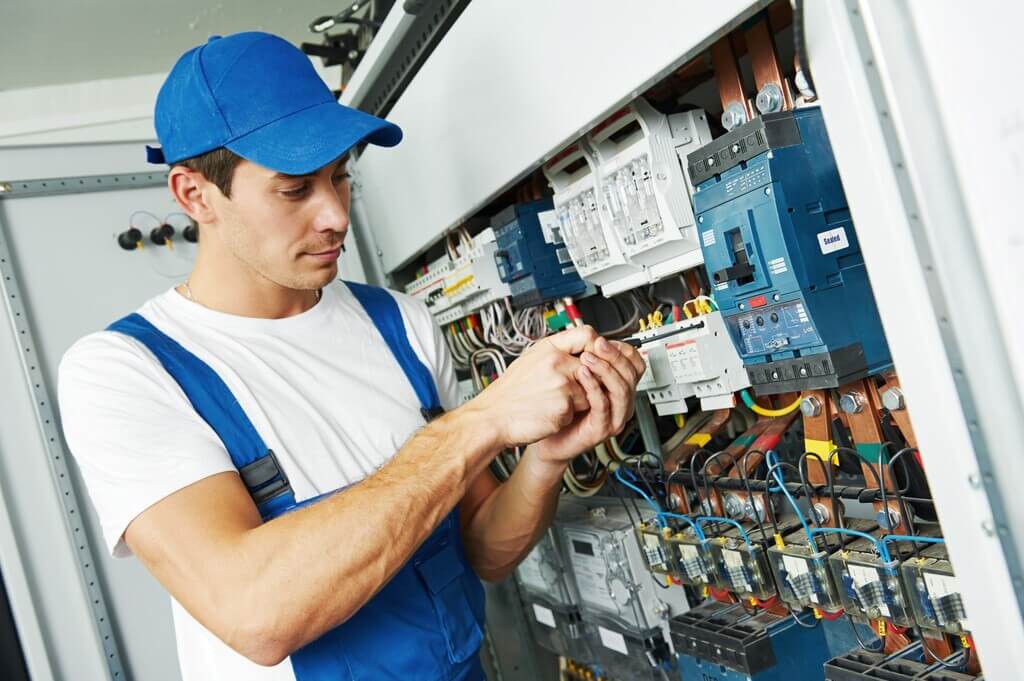 Source: siyanda.org
As mentioned, there are plenty of people and businesses advertising themselves as commercial electricians. Why not, in many cases commercial electricians charge higher rates than domestic electricians, it makes sense for an electrician to try their luck.
You need to establish whether they are as good as they seem and that means checking their reputation. The fastest and easiest way to do this is to check out what other businesses think of their service.
You can do this by talking to local businesses to see which commercial electricians they recommend. It's also worth taking a look at social media, there will be plenty of individuals and businesses who are happy to share their experiences with specific companies.
Finally, you should remember that using a particular commercial electrician doesn't mean you have to take out a contract with them; it's always a good idea to assess them on their first visit before committing to anything. 
Costs
Commercial electricians generally charge more than domestic electricians but you should still expect the rates between businesses to be comparable. The easiest way to verify what a commercial electrician is charging is to contact them and get a quote for a specific job, you can repeat this with several commercial electricians to see how they compare to each other. 
Naturally, the cost isn't everything, other factors should be considered but, when you're running a business, the cost is always going to play a part. 
Flexibility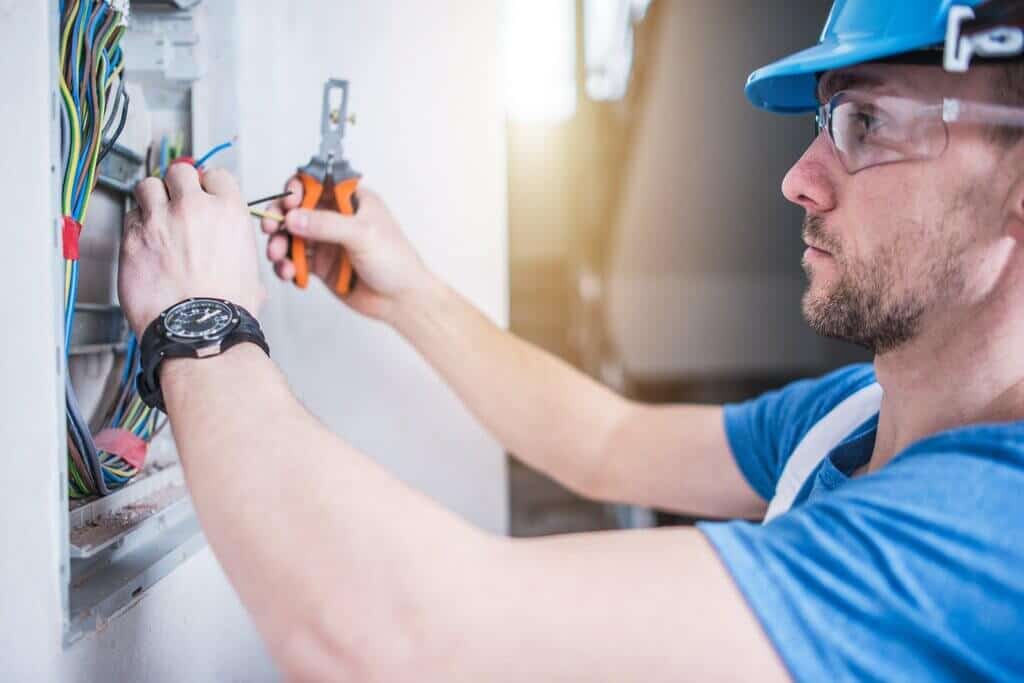 Source: c.com
When you're looking for a commercial electrician you may already be in desperate need of one or you may be better organized and simply getting yourself ready. The need for emergency help illustrates how important it is to find a commercial electrician that is flexible.
While general servicing can be booked for a point in the future, when you need an electrician urgently you need to know that the commercial electrician you have chosen is flexible enough to find space for you. In business, a delay will cost you money.
Ease of Communication
One reason every business should arrange to meet a commercial electrician before they do any work is to provide you with the opportunity to chat with them. It is very important that you are comfortable chatting with the commercial electrician and discussing your needs and the issues. If you don't feel you are being heard or find the electrician to be intimidating then you are unlikely to ever get any issue resolved. In other words, you need to choose a different electrician. 
It's not just about the face-to-face meetings; you also need to be comfortable and confident that you can reach your commercial electrician when you need them. Check out the contact system, a mobile phone should be complemented with social networks and even a reception service to ensure that your call is always taken and properly dealt with.
Number of Staff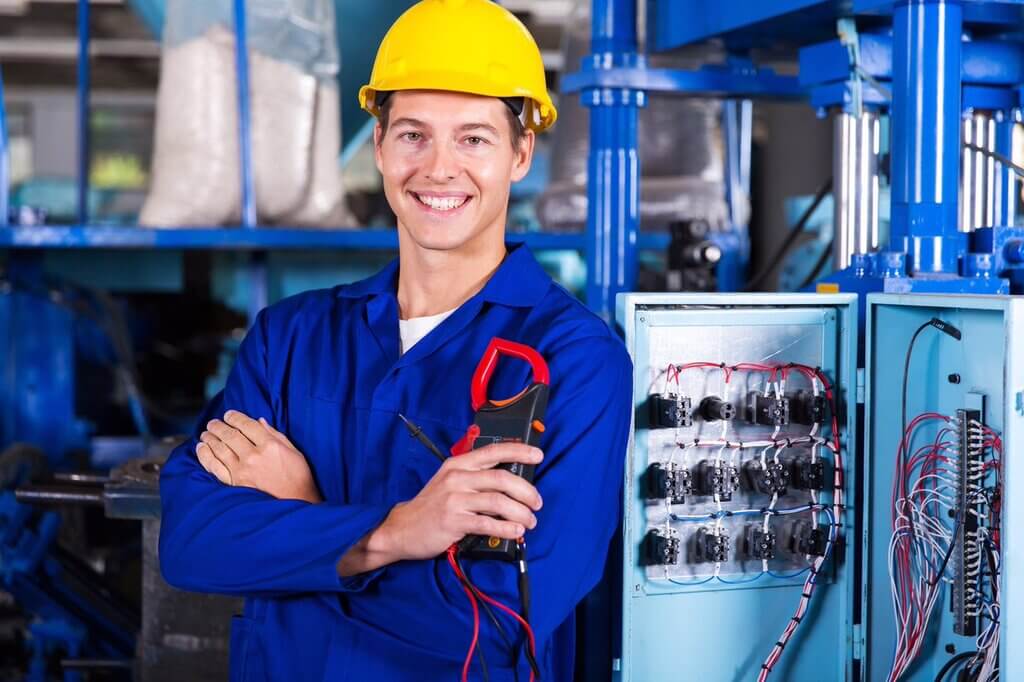 Source: rtpelectrical.com
When talking to commercial electricians you need to know how many electricians they have working for them. The bigger the firm the easier it should be for there to be an electrician available when you have a problem.  Of course, if the firm gets too big then the interest of the business may be more based on profits and they will lose flexibility as well as the personal service. 
In short, if you want to find a good commercial electrician you should be looking at small to medium-sized firms. This gives you enough staff to ensure great service but not so many that building a working relationship with them becomes impossible.
Don't forget, you want them to like you so you get priority treatment when needed! 
Qualifications & Insurance
If a company is advertising as a commercial electrician business then most people assume they are properly qualified and insured. However, you should never just assume this. It is important to verify that they have the proper qualifications to deal with commercial systems, specifically the kind of systems you have in your commercial building. 
Alongside this, they need insurance and you have a duty to verify this, if you don't you are likely to find yourself liable if anything goes wrong and that's not something you will want to deal with. Many things can go wrong with an electrical system, resulting in potentially serious injuries. 
Also Read: 6 Tips For Choosing the Right Electrician
How Well They Know Commercial Systems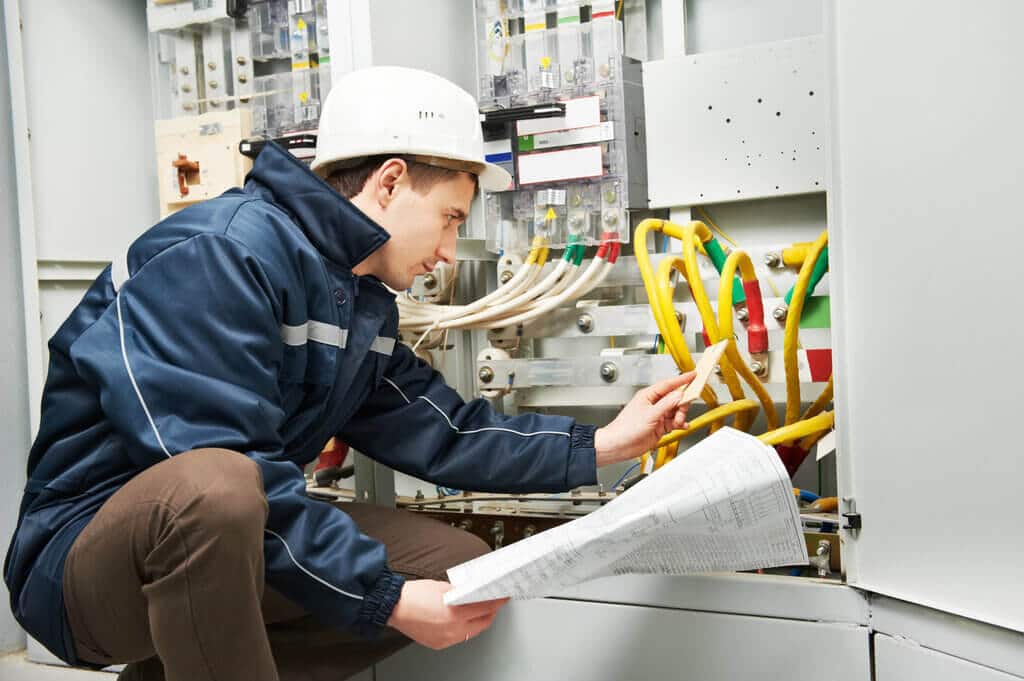 Source: sitecinquiry.com
It may sound obvious but you need to spend a few moments talking to the commercial electrician to establish how well they know commercial electrical systems and your system in particular. 
It's important that they understand your system and preferably have experience with it, this will make it much easier for them to deal with issues, find faults, and even perform regular servicing. When they don't fully understand your systems they will take longer to resolve issues and that is time you are paying for. 
The Importance of Regular Servicing
Finding the right commercial electrician for your building means you'll get a prompt and professional response, helping to ensure your electrics stay up and running and your business can keep operating.
However, an important part of this is regular servicing. Most electricians recommend an annual service as this will help them to identify any issues and resolve them before they become a major problem. In fact, regular servicing can help you save money as the systems are likely to last longer and less likely to fail when you really need them.