Everything Need to Know All About Compass Realty
Founded only a decade ago, Compass realty has made waves in the real estate industry. With its focus on technology, innovation, and high-quality services, Compass Real Estate has rapidly become one of the major real estate brokerages in the US, operating across the country in locations such as New York, Washington D.C., Seattle, Chicago, Los Angeles, Austin, and many more.
Compass Realty was founded in 2012 by Robert Reffkin and Ori Allon. Originally focusing on the New York rental market, Compass (then called Urban Compass) was created to disrupt the real estate market and offer more transparency and honesty.
Compass realty also attracted a lot of initial investors due to its focus on cutting-edge real estate technology. In fact, Compass raised $8 million of seed funding from investors such as Goldman Sachs and Thrive Capital, which is a testament to the company's innovative vision.
Source: windows.net
To this day, Compass stays true to its roots, its mission statement being 'to help everyone find their place in the world.' Each and every one of its real estate agents is trained to deliver the highest level of service, helping clients to find their dream homes with an empathetic approach. Not only will clients receive advice about the properties themselves, but the neighbourhoods they're situated within. This helps prospective buyers to truly feel at home and confident in their decisions.
After it was founded in 2012, the company experienced a meteoric rise. This was partly helped by a successful restructuring in 2014, where Compass shifted to a commission-based model rather than paying real estate agents a salary. This change was received favourably by both Compass's agents and investors – Compass received over 140,000 applications from real estate agents in 2019, and the company also secured another round of funding from investors
As mentioned above, Compass Realty focuses on technology to compete against other real estate brokerages. For example, Compass has a proprietary mobile app to give its agents in-depth data on the real estate market in any area, meaning that these agents have a definite edge when it comes to securing the best buying and selling prices. Compass claims that the use of technology and a proprietary platform will 'make the search and sell experience intelligent and seamless'.
However, Compass' affinity for technology does not mean that clients will be left to their own devices. Technology is blended with a human approach to real estate, allowing buyers and sellers alike to benefit from both contemporary and traditional methods. It's a truly forward-thinking business model that will protect Compass' long-standing reputation well into the future.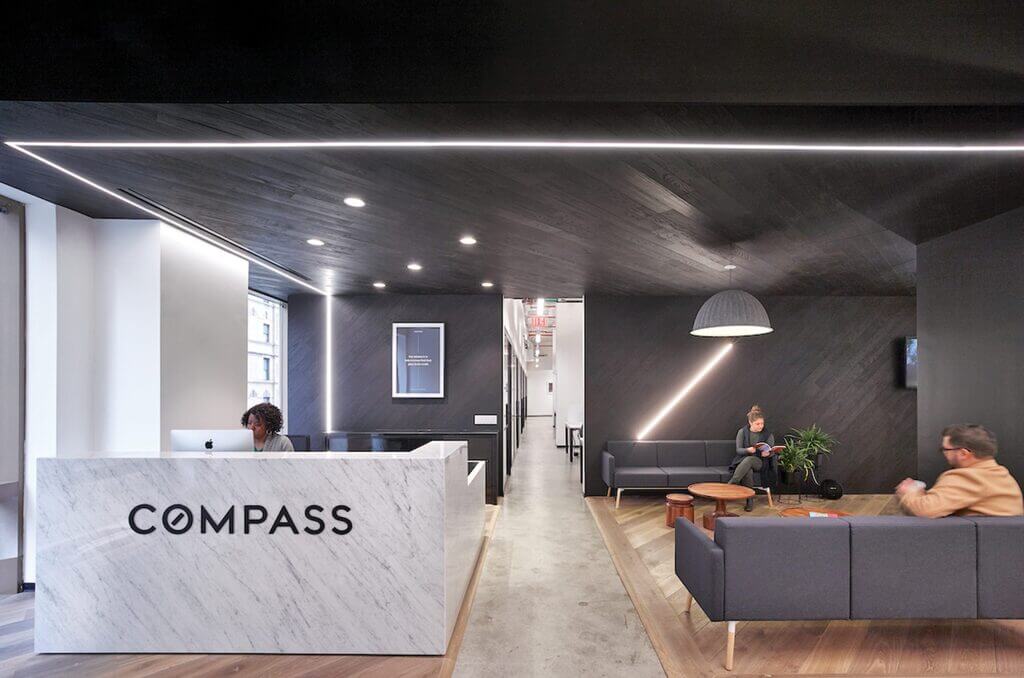 Source: realtybiznews.com
In addition to pairing prospective buyers and sellers with the real estate agents, Compass offers a wide range of other services. For example, with Compass Private Exclusives, you can list your home privately and control the information that's shared about your home. From a buyer's perspective, Private Exclusives are great for allowing you to see homes that aren't shown on the market, which means you can be the first person to make an offer.
Also Read: Stained Glass Art: Its Types And 11 Best-Stained Glass Windows In The World
In addition, there's also Compass Concierge, which is a service that covers the cost of home improvements to help you sell your home faster and for a higher price. Clients don't have to pay anything for the improvements up front. Instead, the total cost of any renovations is simply deducted from the property's final sale price. This allows sellers on limited budgets to get the most out of their homes.
Some of the renovations covered by this service include floor repairs, carpet replacements, bathroom improvements, plumbing, and even pest control. The entire process is managed by a Compass real estate agent, allowing you to have a completely hands-off experience if that is what you would prefer.
Source: protocol.com
These amazing services have helped Compass become one of the fastest-growing real estate companies in the US. Compass Realty has also won several awards over the years, including two Webby awards in 2019 and 2020 and a Mid-Sized Business of the Year award by the Manhattan Chamber of Commerce in 2015.
All of this success has led to Compass becoming a multi-billion dollar company after just a decade – Compass went public in April 2021 with a valuation of $8.22 billion.
Overall, Compass Realty has reached an outstanding level of success within its relatively short lifetime. As a result, Compass has truly achieved its mission to disrupt the real estate industry and revolutionise it with cutting-edge technology and high-quality services. Keep an eye on this fast-paced company to see what happens next!