Concrete Polishing: 5 Innovative Design Ideas
Concrete polishing can be adopted to transform an old flooring into a new one with a smooth surface and high durability. Concrete floor polishing requires very little care and is suitable for a wide range of applications, including commercial properties, industrial facilities, and warehouses. 
Before jumping to the concrete polishing and its properties, let's first get our hands on the concrete as a material.
A concrete mixture is composed of specified quantities of cement, sand, aggregate, and water. Cement is a fragile material on its own, but when combined with aggregates- both coarse and fine, a matrix is generated that imparts strength. The cement acts as an adhesive, filling up the gaps between the aggregates and the sand. Concrete is significantly stronger as a result of this than cement alone.
During the concrete casting process, the cement paste normally produces a uniform coating on the element's surface, resulting in a work that is a single solid colour with slight variances. A cast-finish is the term for this. With extremely mild concrete polishing, the cement coating may be removed. This will start to reveal the sand in the mixture, which is referred to as a light polish. Deeper concrete polishing reveals the rocky aggregate, resulting in a ground finish.
An Introduction to Concrete Polishing
Concrete polishing is a highly glossy floor finish made possible by diamond concrete grinding technology. To wear down concrete surfaces to the necessary degree of shine and smoothness, this concrete polishing machine employs diamond-coated abrasive discs, which are comparable to sandpaper. 
Concrete floor polishing has a gleaming, high-gloss finish that is both low-maintenance and appealing. Polished concrete may also be stained or dyed to produce a variety of patterns and colours by using a particular stain. Concrete polishing Denver can easily fit the design you want for a room. You don't have to worry too much when it comes to your interior design.
The finest no-wax floor option is polishing concrete floors. Concrete polishing professionals can process old or new flooring surfaces to a high-gloss finish with the right concrete polishing machine and skills. When you consider concrete's outstanding performance and durability, it's no surprise that commercial, industrial warehouse and office buildings, and even homeowners are attracted to these flawless, high-lustre flooring.
Is Concrete Polishing Feasible for All Concrete Floors?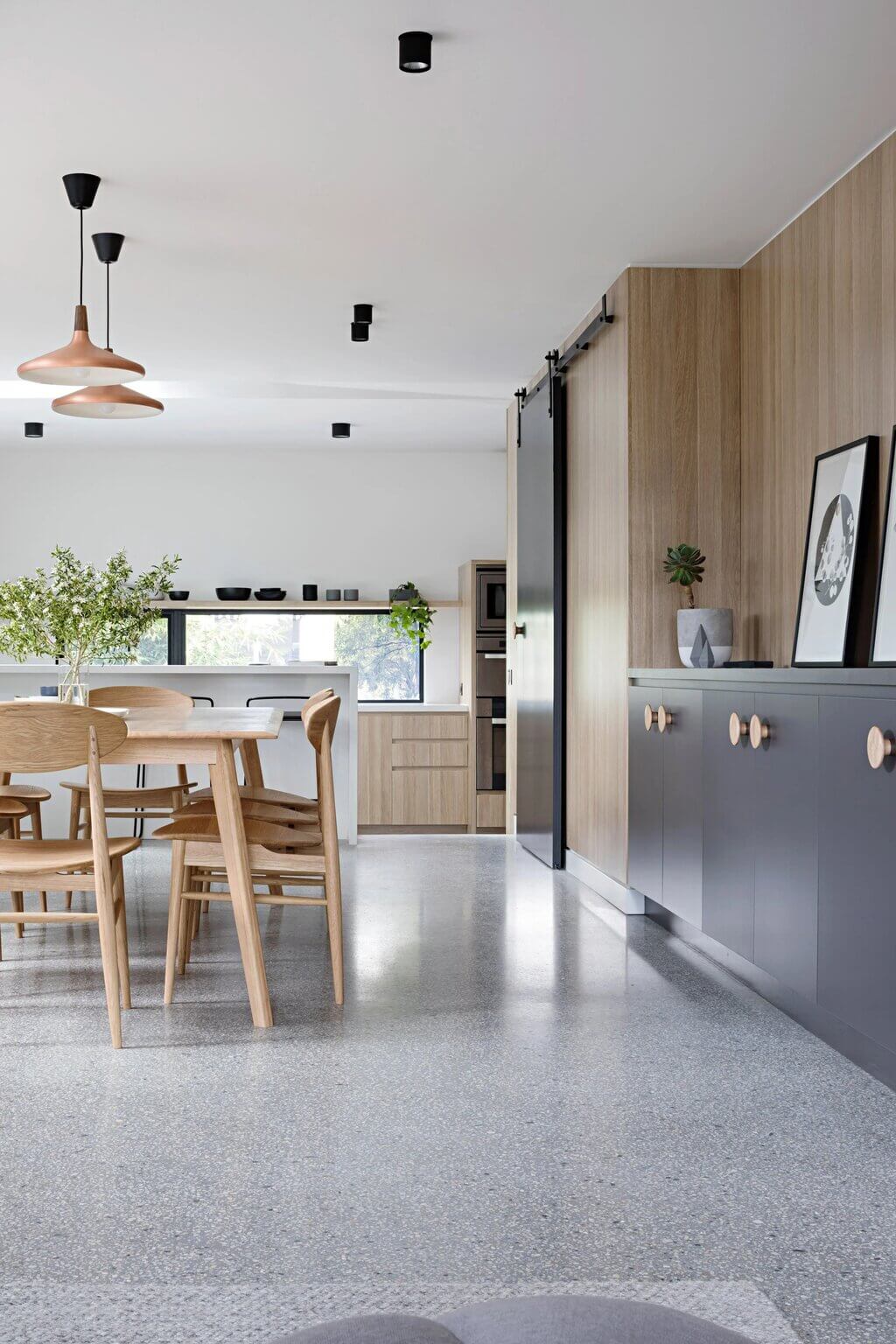 Source: dezeen.com
Polishing concrete floors is possible for any type of concrete flooring. As long as the floor is proven to be structurally sturdy, the concrete polishing system is accessible for both older and newer concrete floors. 
Before concrete floor polishing, new floors must be cured and hardened for a determined period. Similarly, before concrete polishing of old and pre-existing floors, concrete may have to be cleaned by concrete grinding or shot blasting.
6 Factors determining the cost of Concrete Floor Polishing
The cost of concrete polishing is determined by how many stages of grinding are required to get a smooth surface. The price of polished concrete floors may increase depending on the ornamental features used, such as colouring or grading. Based on the location and complexity of the job, concrete polishing might cost anywhere from $3 to $12 per sq ft.
Here are some more specifics on the aspects that influence the ultimate price:
1. The level of Glossiness
The extent of gloss dictates the number of actions in the polishing operation; the glossier the finish, the more stages, and the higher the amount.
2. Area
While total floor area certainly corresponds to the total cost, the square footage for larger locations can be significantly lower.
3. The number of Rooms
More corners and entrances to work around, smaller portable equipment, and higher labour expenses are all consequences of having several rooms.
4. Existing Flooring
The construction cost will increase if the existing floor needs to be eliminated. It also has an impact on the expenses of surface treatment.
5. Condition of the Old Floor
Current surface cracks, fractures, and gouges must be corrected before the surface may be ground and polished. Stains must also be removed, and if the required repairs are severe, an overlay may be necessary before concrete polishing. Surface preparation might cost an extra $2 per square foot.
6. Design 
The price is most affected by the scope of the design. Almost everything is conceivable, from simple grey concrete polishing to sophisticated personalized creations.
6 Steps for Concrete Polishing
Polishing concrete floors is a task that involves various steps to be followed systematically to attain great results. These are:
1. Determining Hardness of the Surface
To choose the right metal link diamond abrasive material, you'll need to use a Concrete Hardness Tester to evaluate the toughness of the concrete. Begin scratching the surface with the maximum number of tips and work your way down until the tip ends scratching the floor. You've achieved the concrete's hardness degree when the edge no longer scrapes the flooring.
2. Surface Preparation with Metal Grinding
Specify the type of coating on the floor and eliminate it using the necessary tools. Any surface flaws or crevices should be repaired and filled.
3. Transitional Phase- Eliminating Metal Marks
Employing grit transitional tools, clear metal tooling marks. Transitional equipment eliminates scratches neatly and prepares the surface for concrete polishing.
4. Densifying and Hardening of the Concrete
Make sure the floor is vacuumed and that any tool marks have been cleared. Densifiers are added to concrete to help it firmly and densify, as well as to give further protection against water penetration and discolouration.
5. Concrete Polishing
Start with the right resin bond tooling. Between passes, make sure all debris is removed (vacuumed). After you've reached your desired grit level, buff the floor with a 3000 grit polishing pad.
6. Sealing and Protecting Polished Surface
If the floor will be exposed to oil, grease, or toxins after you get the desired appearance and shine, you may wish to preserve it by adding a professional stain-guard solution, such as sealant and surface damage protector. Apply two thin light coatings using a pump-up spray. Allow at least half an hour between coats for drying. To get the best sheen and gloss, burnish the floor.
5 Concrete Polishing Ideas
Concrete floor polishing's smooth, reflecting surface allows a wide range of colouring, scoring, and design possibilities, including radial lines, patterns, bands, accents, and other patterns. The most common method for improving previously polished concrete floors is to use stains and colours.
To acquire inspiration for your own concrete floor polishing, go through these 5 design concepts.
1. Stained Concrete Polishing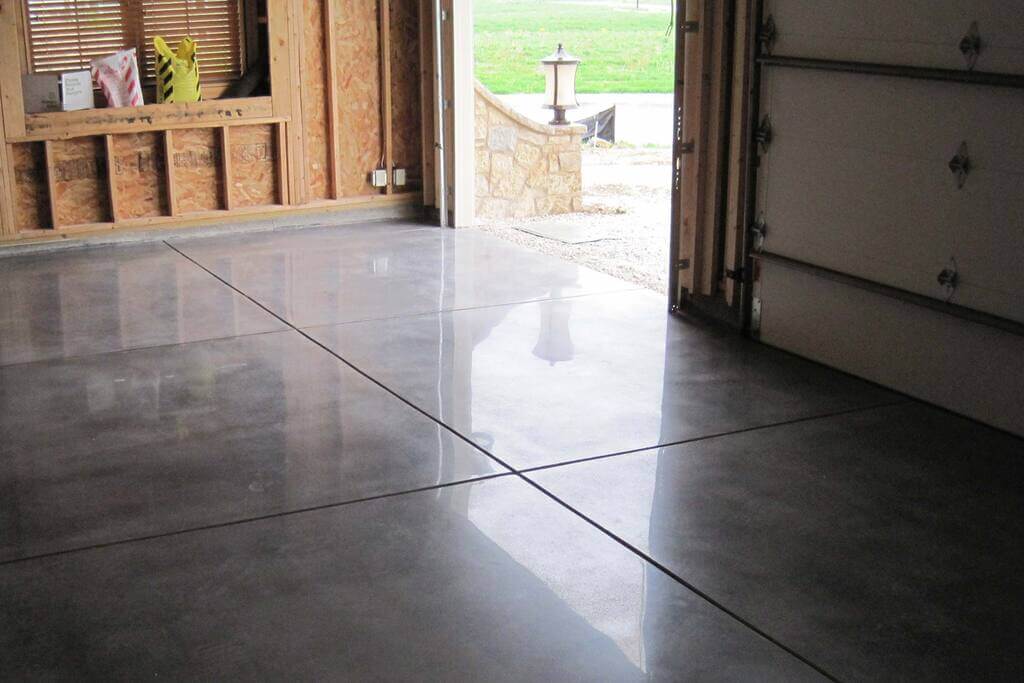 Source: creativemaintenance.com
Concrete stains are one technique to give your current concrete flooring a new look. Polishing and staining the floor can bring it back to life. The reflecting gloss and colour give the building a stunning new look, whether it's new or old.
2. Dyed Concrete Polish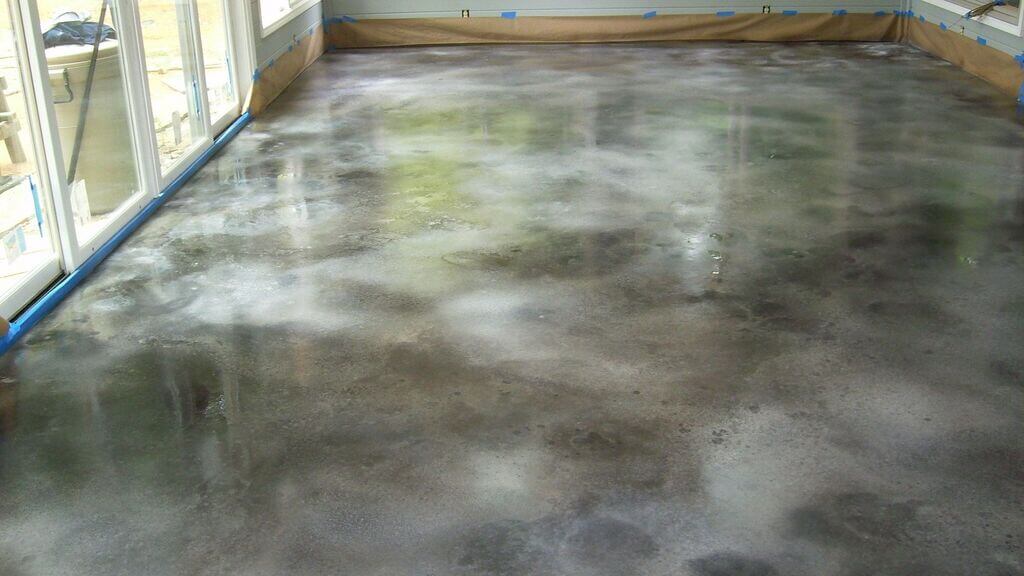 Source: pinimg.com
Concrete dye provides enhanced colour vibrancy (that can prove to be more intense than chemical stains). Dyes are frequently used in collaboration with concrete polishing since they are simple to apply and take only a few minutes.
3. Plain Gray Concrete Floor Polishing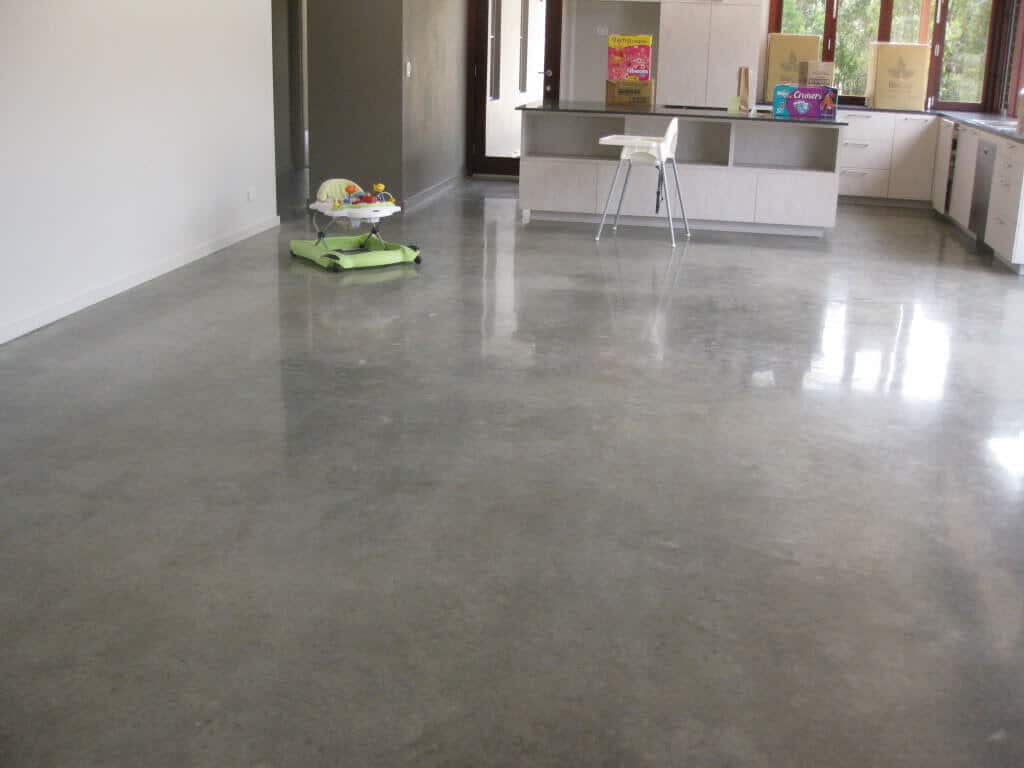 Source: u-cart.ca
A simple, unshaded polishing concrete floors are desirable in some cases. Landowners prefer polished concrete that shines and reflects the space's attractiveness. The basic grey hue of concrete, when polished, is frequently selected for its basic and almost industrial vibe.
4. Scored and Patterned Polishing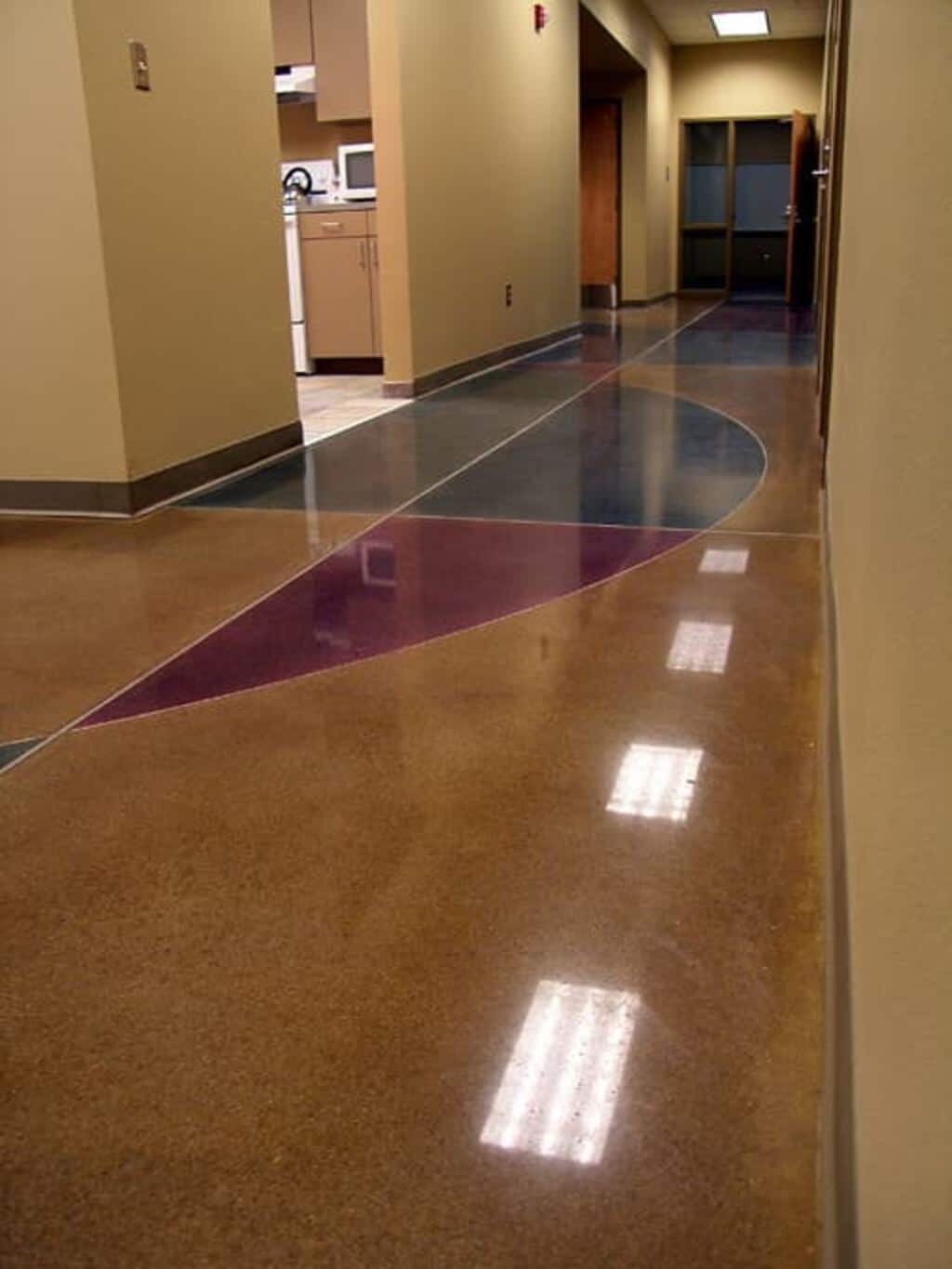 Source: epoxyflooringandconcretestain.com
In addition to colouring, concrete polishing may be personalized by etching, scoring, slicing, and stencilling. On a polished floor, several colours and application techniques produce a magnificent and sophisticated pattern.
5. Concrete Polishing Overlays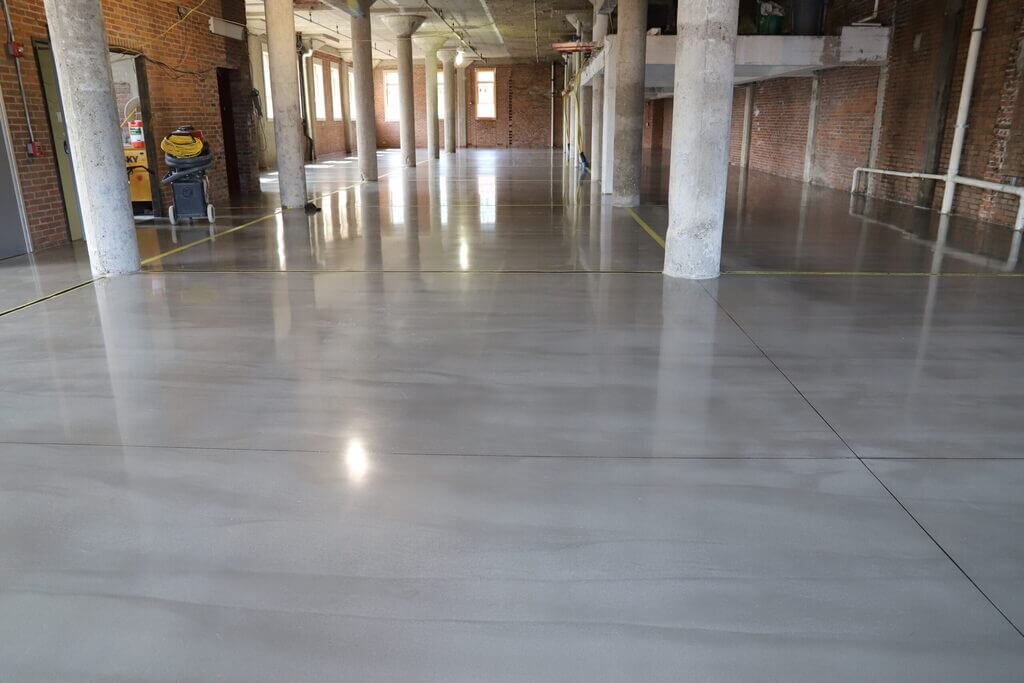 Source: concretedecor.net
To address the growing need for a more visually acceptable option for polishing defective concrete floors, more and more builders are turning to polished overlaying as a cost-effective solution.
Also Read: 14 Flooring Trends 2022 the Perfect Floors for Your Home
Concrete Floor Polishing for Beautiful Spaces
Most flooring materials can't compare to the benefits of decorative concrete polishing, especially when it comes to longevity, efficiency, and sustainability.
Polished concrete floors are exceptionally long-lasting, but they do require little upkeep to maintain their lustrous appearance. The good news is that they're usually easier to keep clean than other forms of ornamental flooring. Retaining the floor clear of dirt and grime that might damage the surface with dust and moist mopping is part of routine upkeep.
Polishing concrete floors may appear to be as smooth as glass, but if maintained clean and dry, they are totally safe to walk on. Additionally, they are less slick than waxed linoleum or polished stone.
The look of polished concrete is fantastic! It delivers a gorgeous, low-maintenance, dust-free, and environmentally friendly surface.  With concrete polishing, you're not making anything new, and you're not tossing anything away; you're simply modifying what's already there. 
Because of the significant advantages concrete polishing gives over other forms of flooring, homeowners, merchants, big-box shops, medical and educational establishments are adopting polished concrete as their floor finish. 
Due to the outstanding value it provides and its ability to compete visually, ornamental concrete in the style of glossy floors is becoming the natural choice.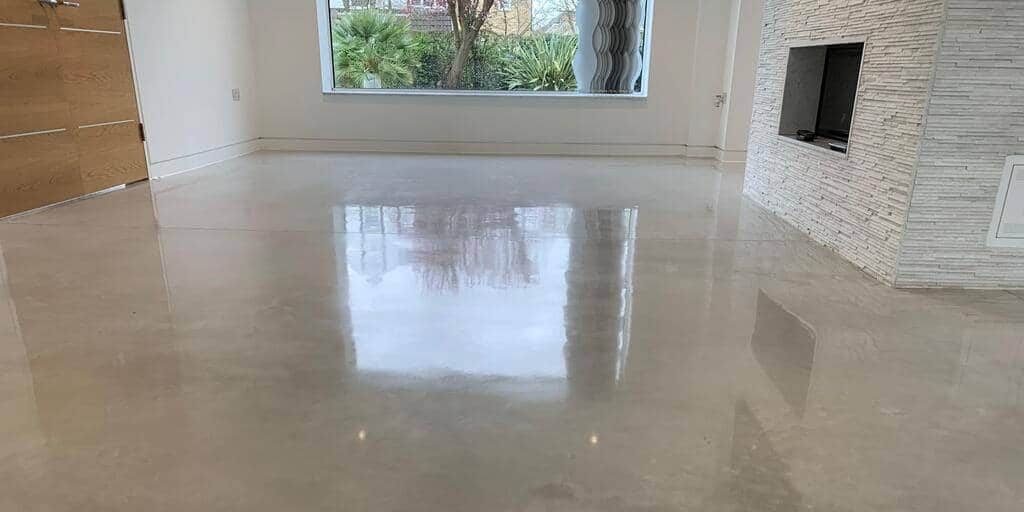 Source: prositehosting.co.uk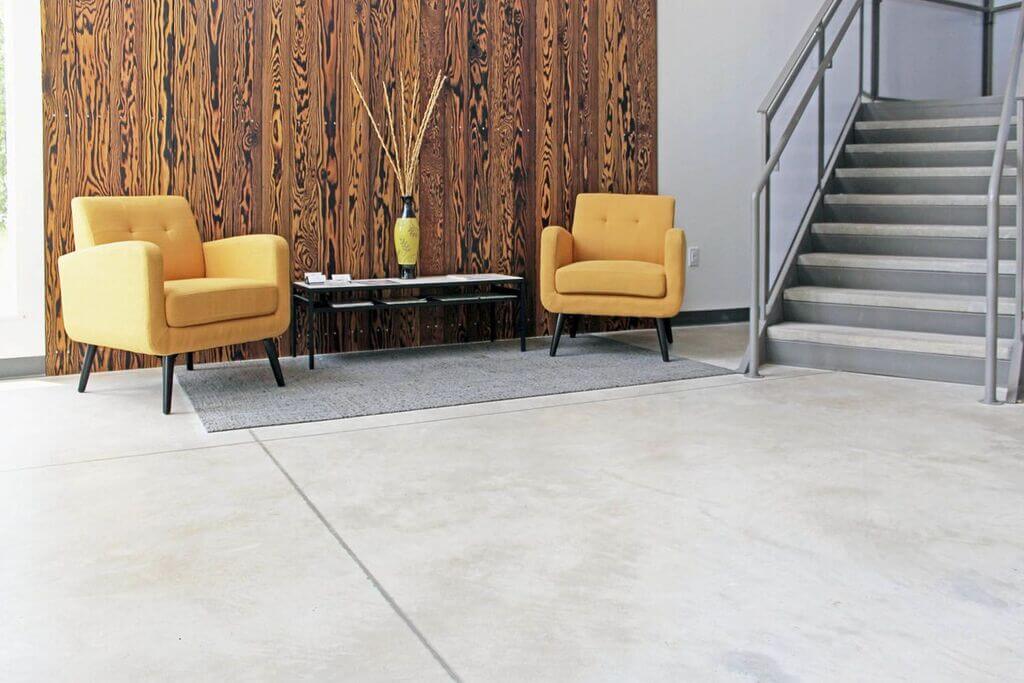 Source: pinimg.com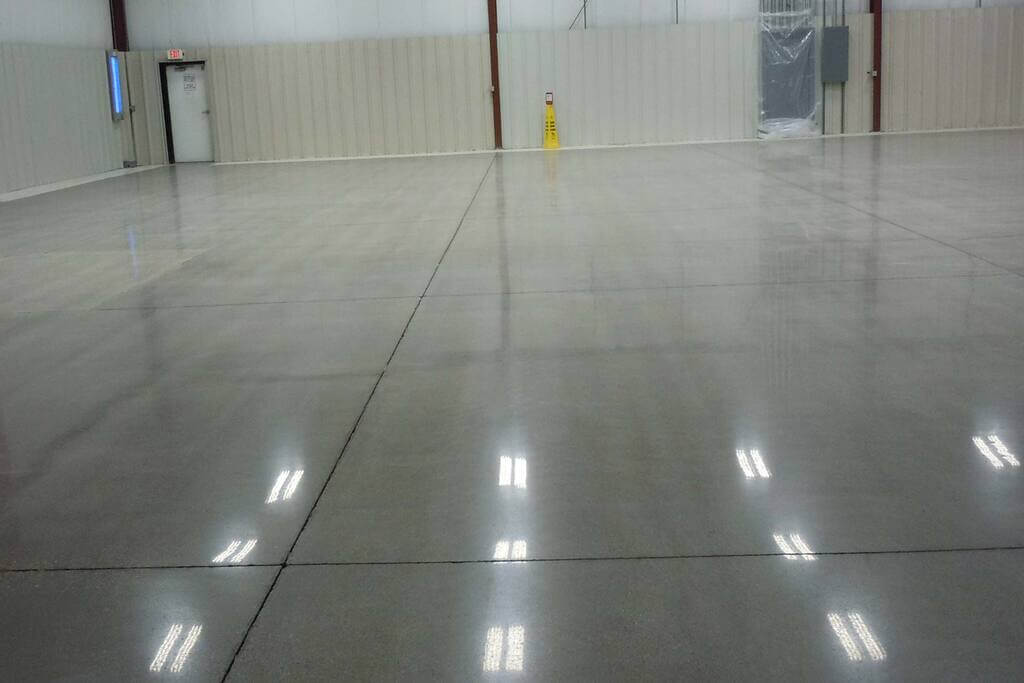 Source: creativemaintenance.com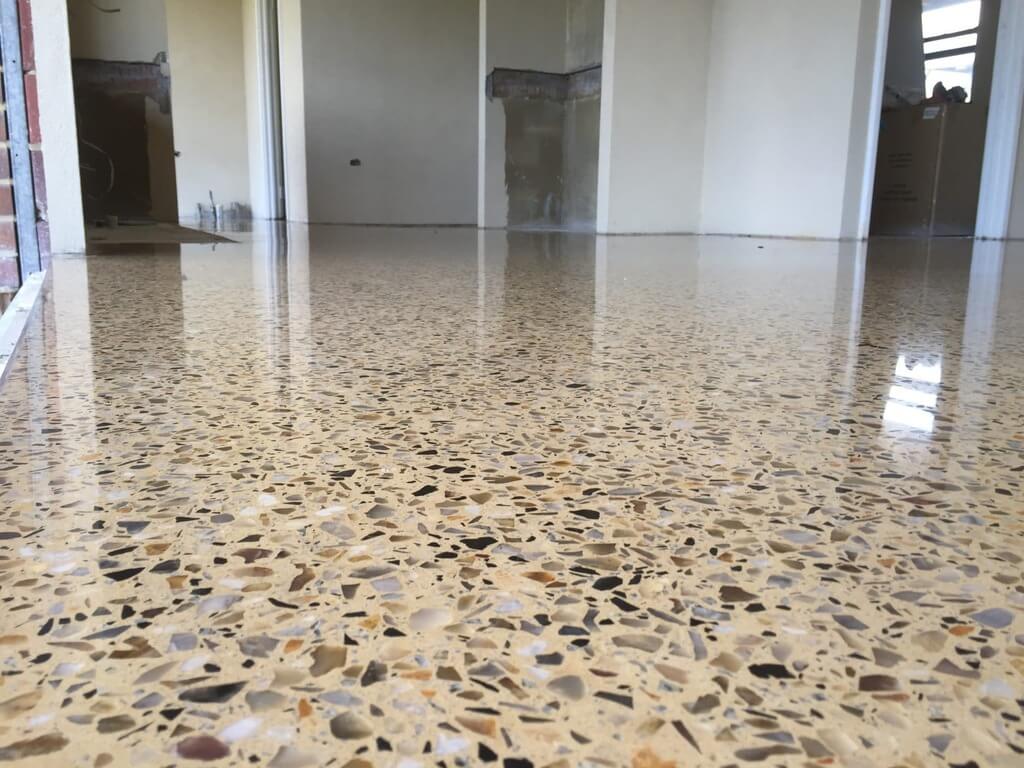 Source: designerfloors.com.au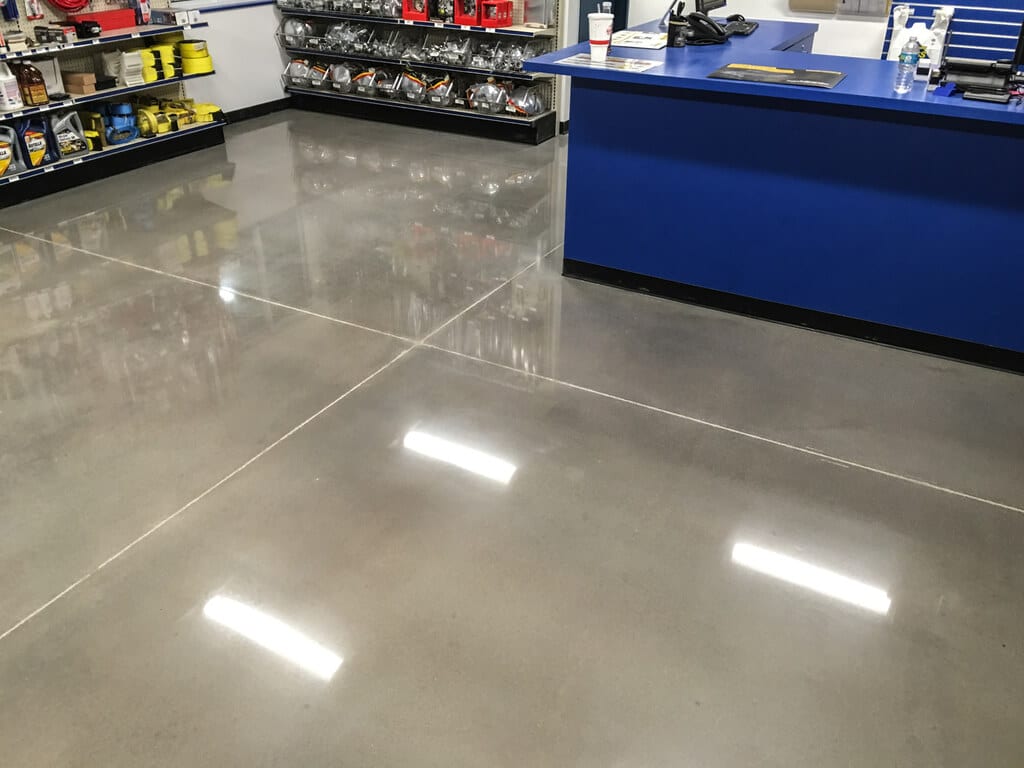 Source: wikimedia.org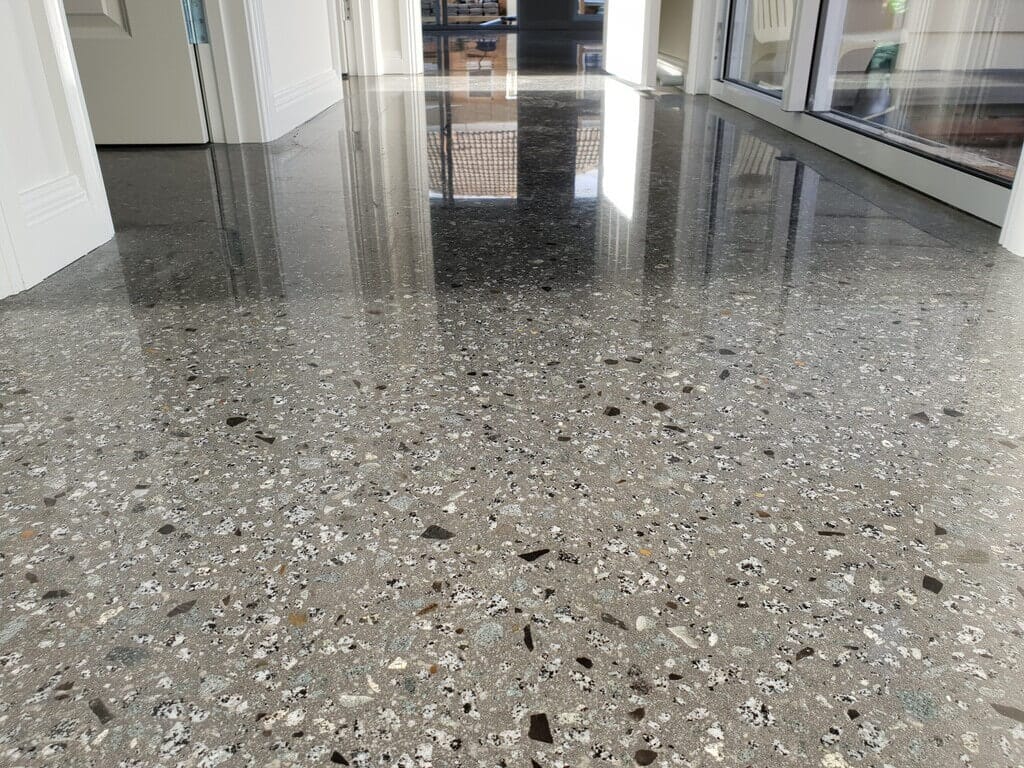 Source: licdn.com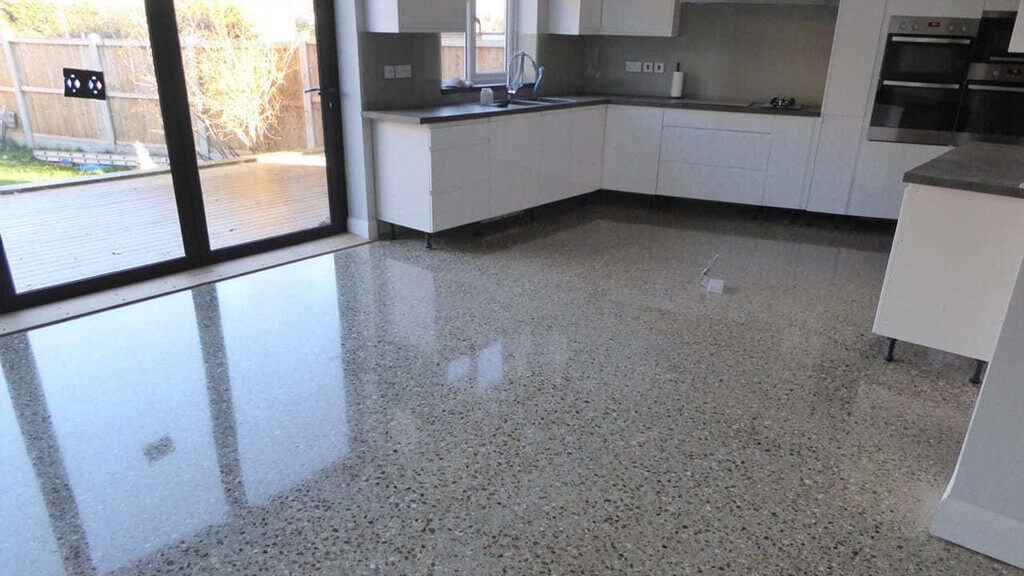 Source: prestigefloors.com.au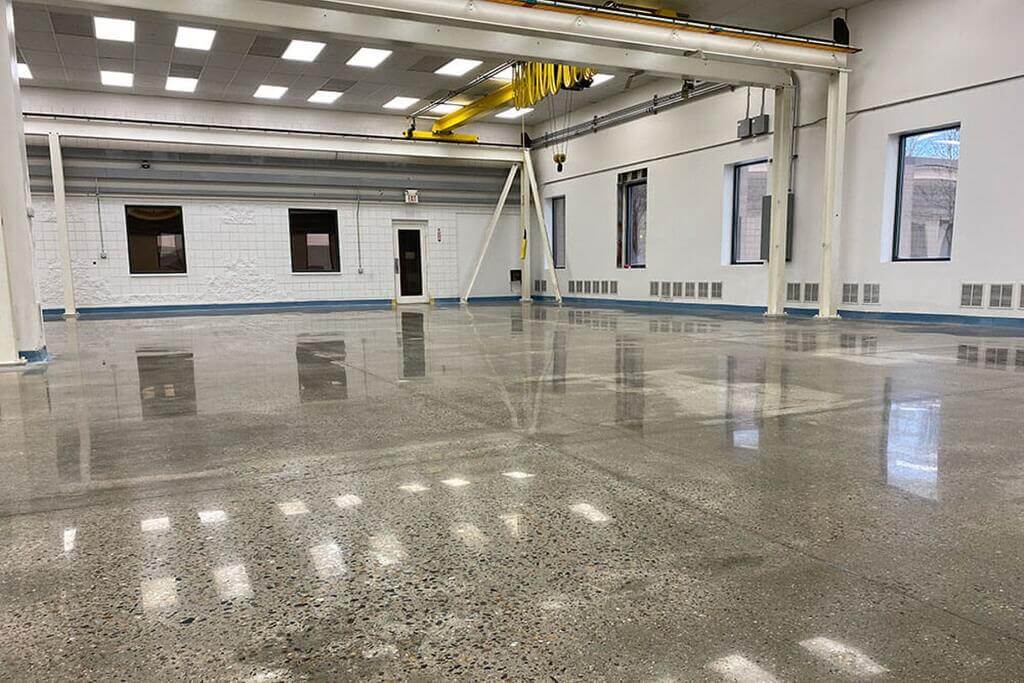 Source: kalou.imgix.net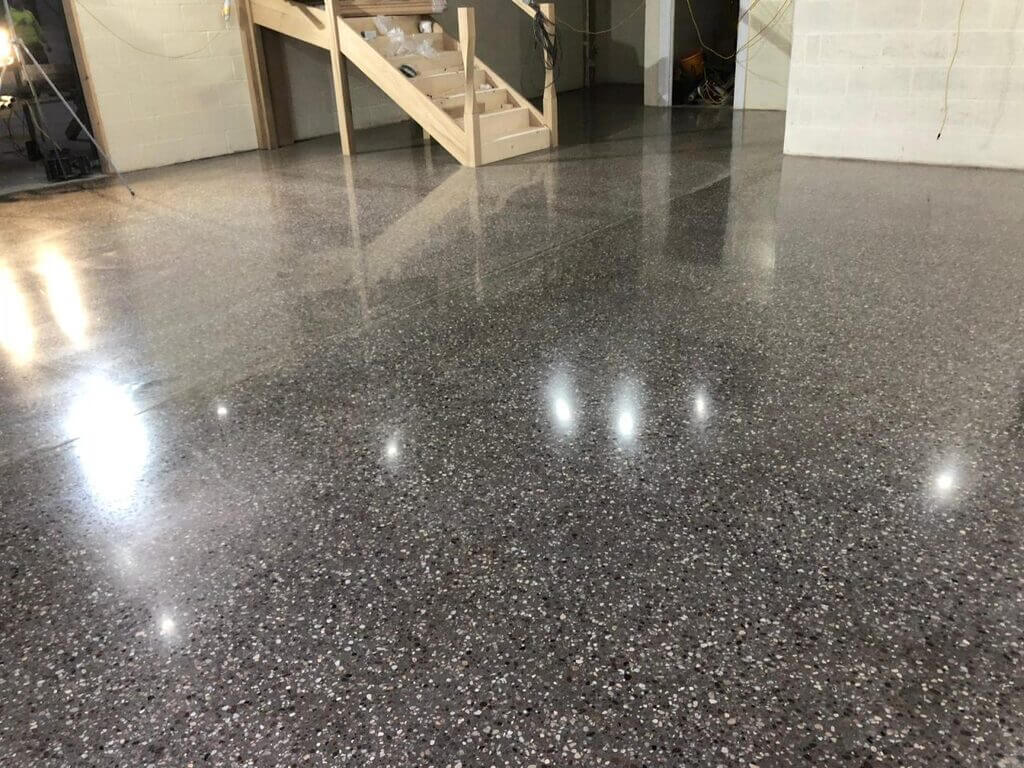 Source: stoneseal.ie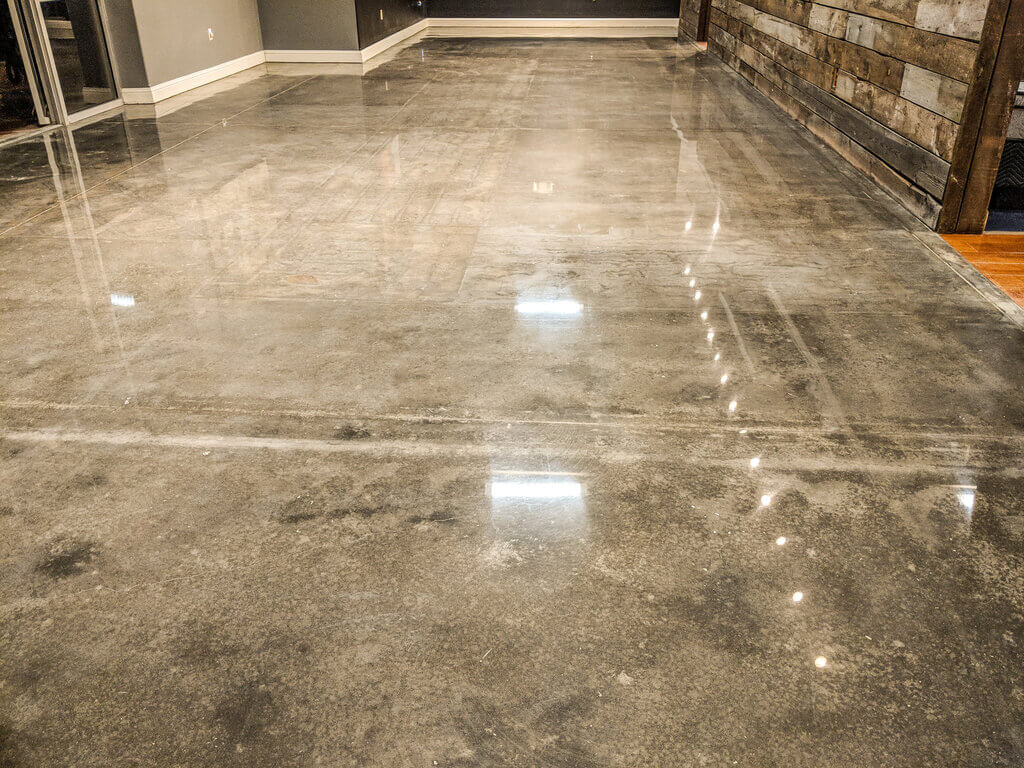 Source: squarespace-cdn.com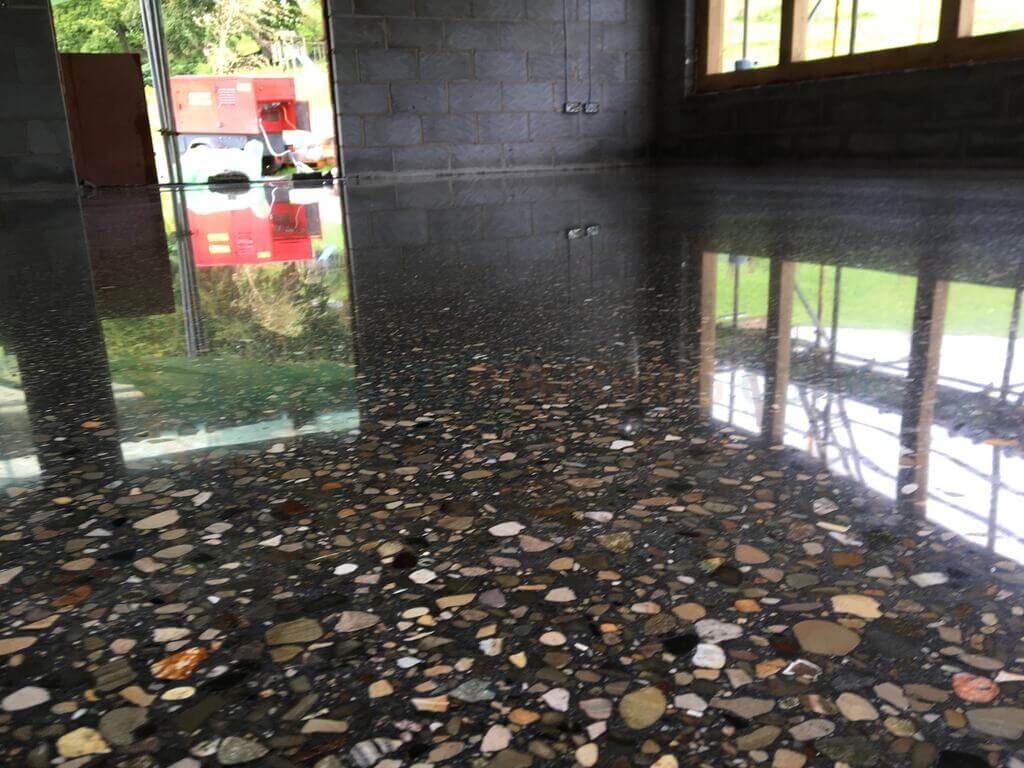 Source: tggroup.co.uk
To know more about Home improvement ideas, Cleaning and decoration tips visit ArchitecturesIdeas.
For daily updates, follow us on our Instagram page @architectures_idea.