Creating a Bar at Home: 7 Essential Appliances You Must Have!
Nowadays people like to host festive parties at their homes more than hosting them outside the home. So when it comes to hosting parties at home, then you must ensure that all the guests are served perfectly with drinks. If you like to host parties and want to build your own bar at home, you should explore and work on what kind of appliances you should definitely have for a perfect, modern, and updated home bar. 
For designing your home bar, you should nicely plan out the layout of appliances and then create all that fits your budget and personality. 
Some people think that home bars are just about fancy cabinets and arranging different brands of alcohol in a presentable stand. But creating a bar is more than just setting the drink.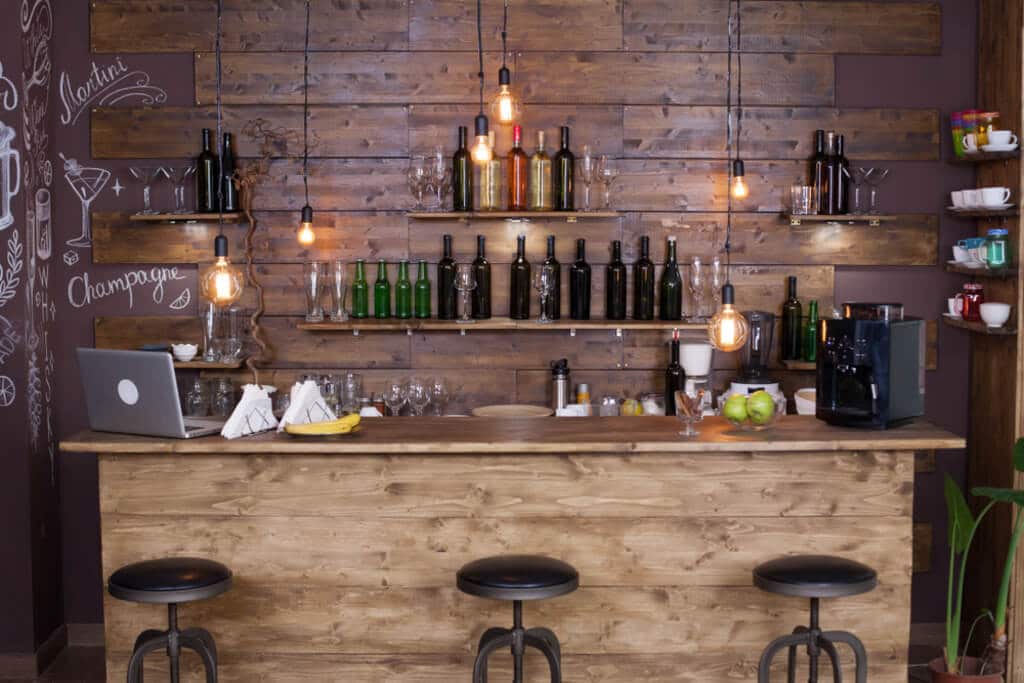 Source: thebigboozeguide.com
7 Essential and Great Appliances Idea for the Bar!
1. Wine Cooler: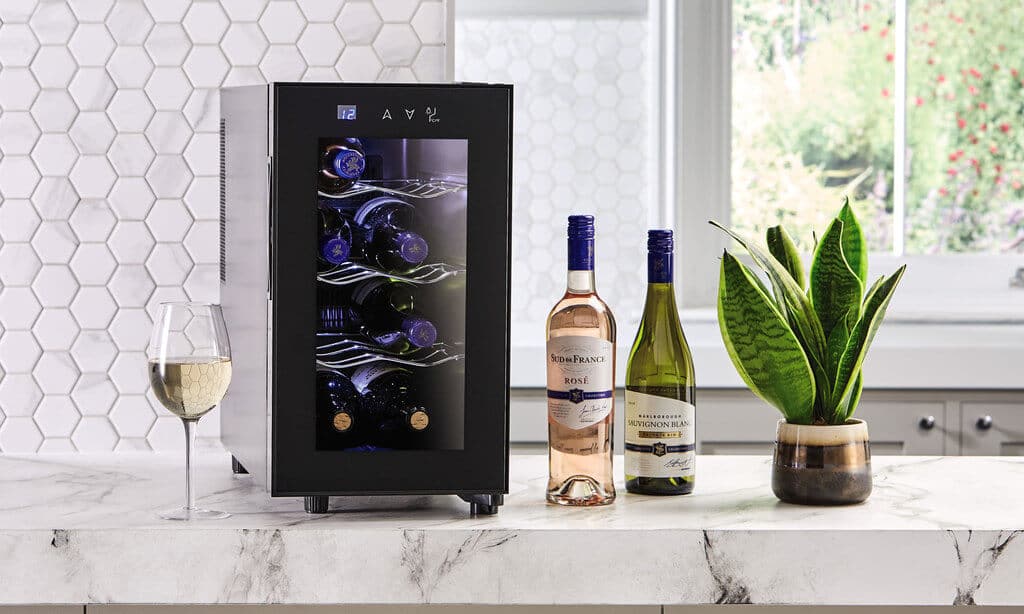 Source: cloudfront.net
The very first thing and the most essential thing you should definitely have in your tropical home bar is a wine cooler. The wine coolers are available in different sizes and shapes which can be easily accommodated in your home according to the availability of the space. 
If designing a minibar, you are suggested to install a mini cooler which can fit the few bottles of your choice. If thinking about a wine cooler, it is a wine fridge that makes sure that your wine is stored at the right temperature.
2. Beverage Refrigerator: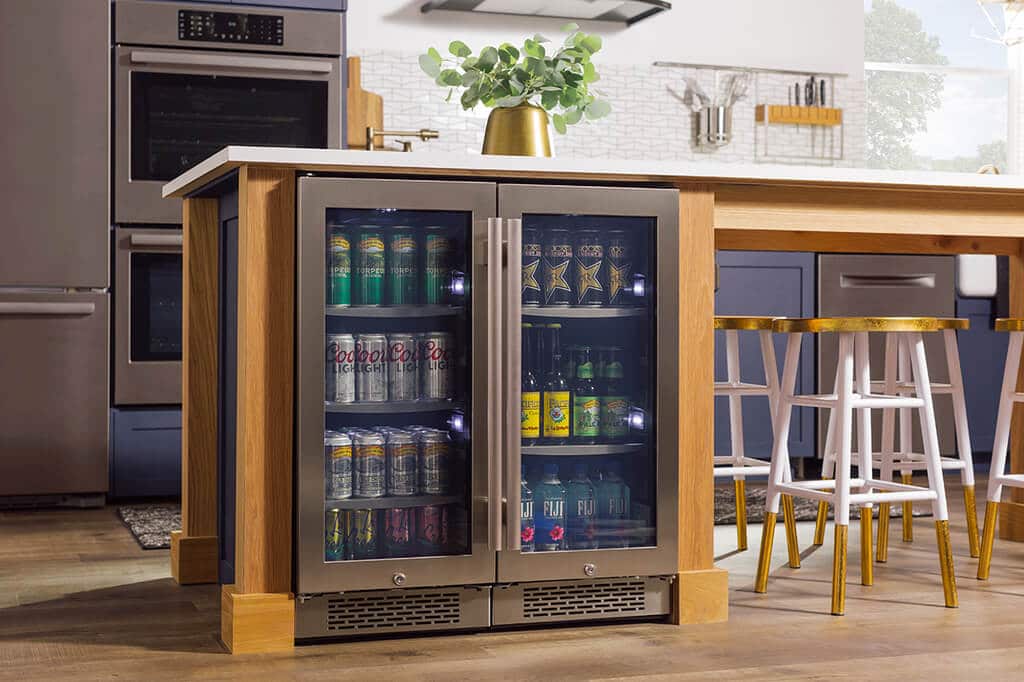 Source: img-b.com
When you acknowledge guests, you need to make sure that you serve them beverages if they do not prefer wine. So it is beneficial to have a beverage refrigerator to store them at a cool temperature. It is advisable to install a beverage fridge and try to establish a glass pane for the door of the refrigerator so that all that you have arranged inside can be easily visible. 
For easy access, install a fridge that has a dual cooling system. This helps you to set different temperatures for a separate section of the refrigerator.
3. Ice-maker: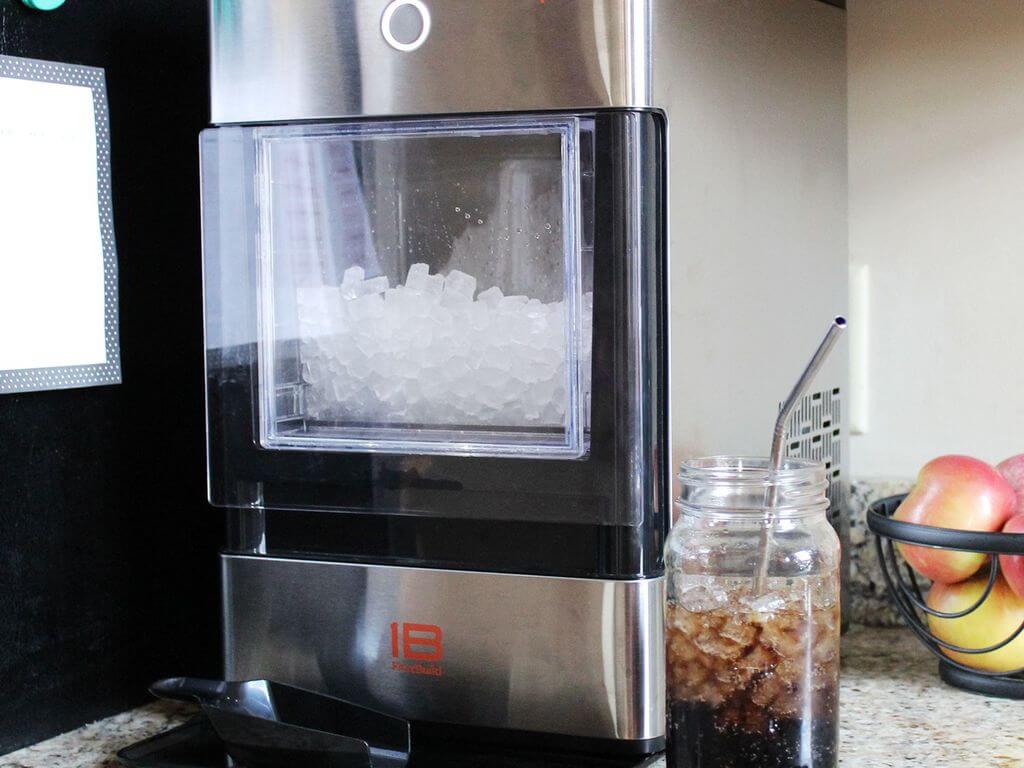 Source: thespruceeats.com
The ice maker is the second important thing after a wine cooler. You never know when you are out of stock of ice cubes. And there is no fun without ice when you have it comes to wine or beer. If you enjoy yourself making cocktails and mocktails, you should definitely install a mini ice maker in your mini home bar. According to your budget, you can either choose a portable icemaker or a freestanding ice maker.  
This is the best thing you can invest in. Not just for a home bar, this can also be helpful on your day to day basis. You need not run down to the grocery shop to get the heavy loading bags of ice cubes.
4. Kegerator :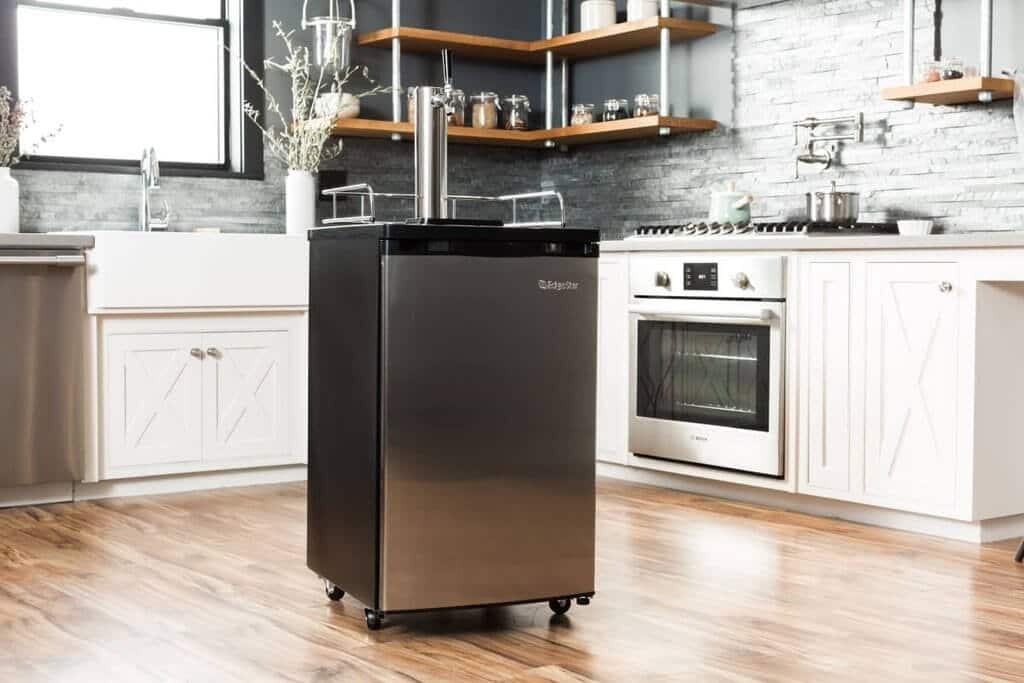 Source: shopify.com
Kegerators are an independent mini fridge that can be converted into a regular fridge if you are not using it as a bar refrigerator. They have a canister of CO2 which is inbuilt with a tap on tap in it. As the kegerator has CO2 provision, which makes sure that your wines and beers are stored at the correct temperature and serves you the original taste and feel.
5. Brandy Warmer: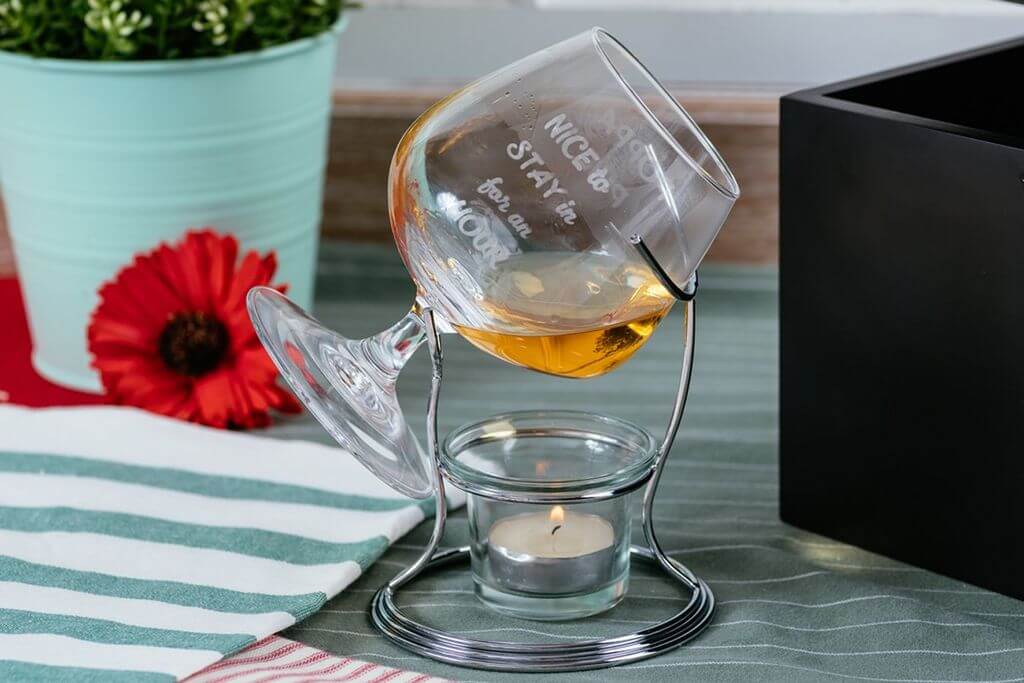 Source: pinimg.com
If you don't know what Brandy is actually, then let me tell you it is a Dutch word that means burnt wine. So this appliance is very beneficial, it keeps your wine warm by heating it within, which helps boost the aroma and savor of the liquor or wine. 
Brandy warmer has a metallic stand that consists of a tea candle rest that comforts your drinks. This not just helps warm your liquor, but also allows you to feel like having the feel of a royal bar.
Also Read: 22 Amazing Modern Home Bar Designs That Will Astonish You
6. Jigger: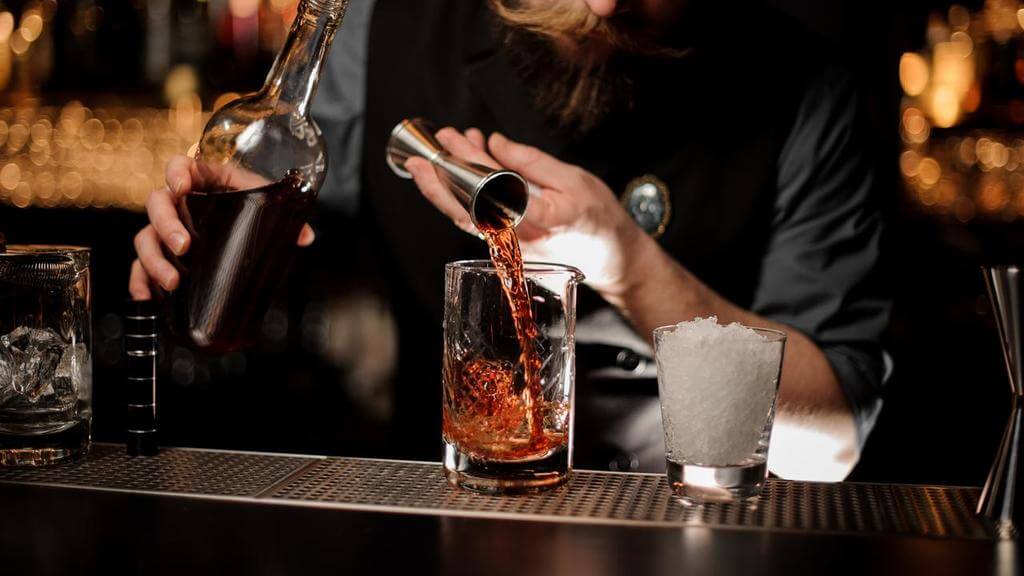 Source: cloudfront.net
Jigger was formally adopted from a small man who used to dance on the streets of Scotland. And in the language of bar accessories, the jigger is an appliance that happens to be a cocktail set, which helps you measure the right and accurate measure of drink before you pour it in the shaker. 
This is available in different sizes which can help you measure the exact quantity. This is very useful when you are in a hurry and want to have a satisfying sip of the drink. 
7. Mixology Set: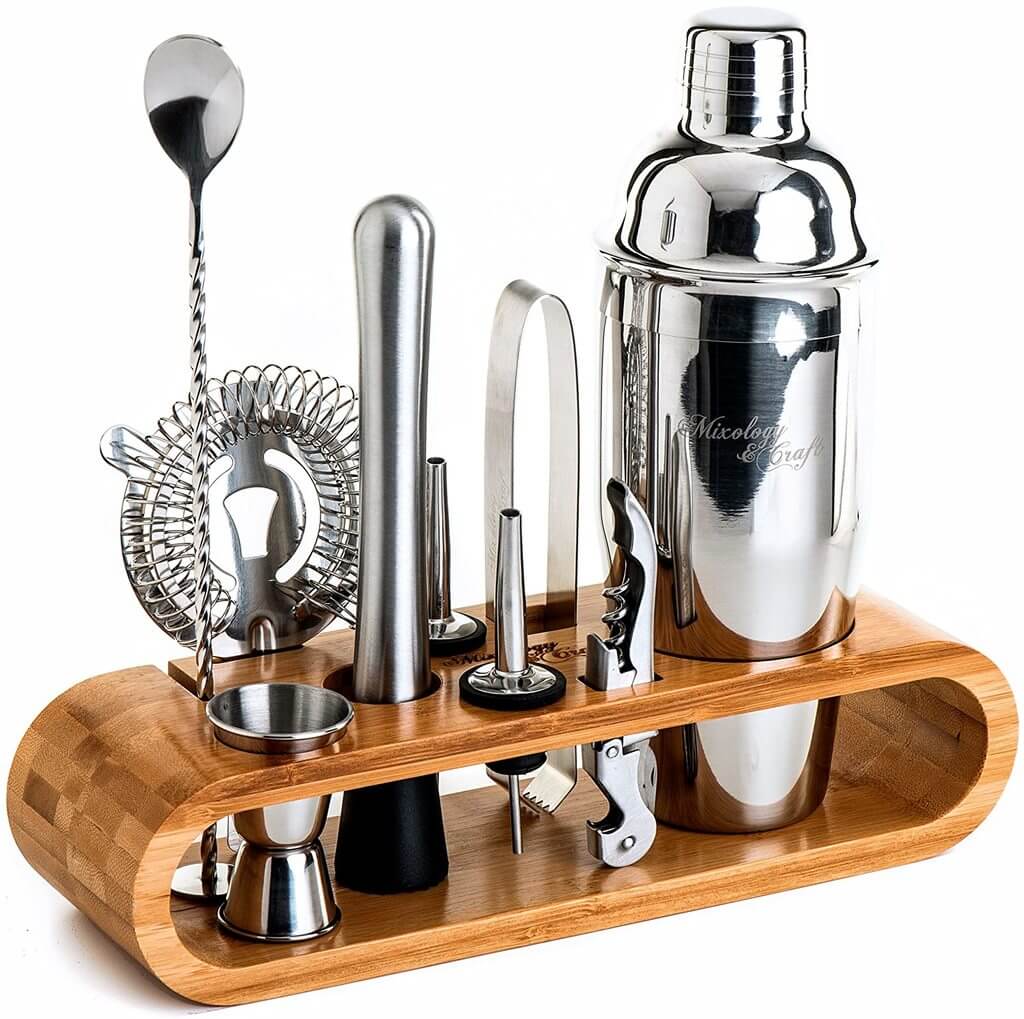 Source: amazon.com
If you are a pro master in mixing and a great mixologist, you should definitely try having a complete set of cocktails that can help you make craft cocktails and mixing of drinks. You can even try creating different styles of cocktails if you buy your very own Mixology set.
Usually, the mixology set consist of 
Bottle opener

Bar Cart

Cocktail shaker

Cutting Board

Julep strainer

Cocktail glasses

Muddler spoon and stiller.
With this here, we are presenting you with all the necessary and essential bar appliances that you must have when you are planning to create your own home bar at home. This would not just impress guest at home, but also make your serving and work easy.