8 Metallic Styles to Incorporate into Your Custom Metal Design
25 views
Metallic touches are one the most reliable decorative elements that brings out that elegant and luxurious feel to interiors. Whatever type of metal is used, it always exudes the kind of sophistication you're looking for in your home ornaments. Metals are such flexible materials that any type of application could be done. You may have been searching endlessly for multiple metals in incorporating metals into your home's interior design. That is why we offer you some design suggestions that are listed below to give you an idea of what custom metal design and techniques to employ that will best bring out the beauty of metals. 
Make Use of Copper to Get That Warm Interior Essence
Copper offers that golden tan hues that can be applied to your kitchen. Your kitchen tiles, appliances, countertops, and other kitchenware looks best with a copper finish especially when you are aiming for warmer tones. You can ask your resident hardware or house concept stores to look for sample kitchen designs with touches of copper to provide an idea of the said design.
Copper Could Also Be Utilized in Living Room Interiors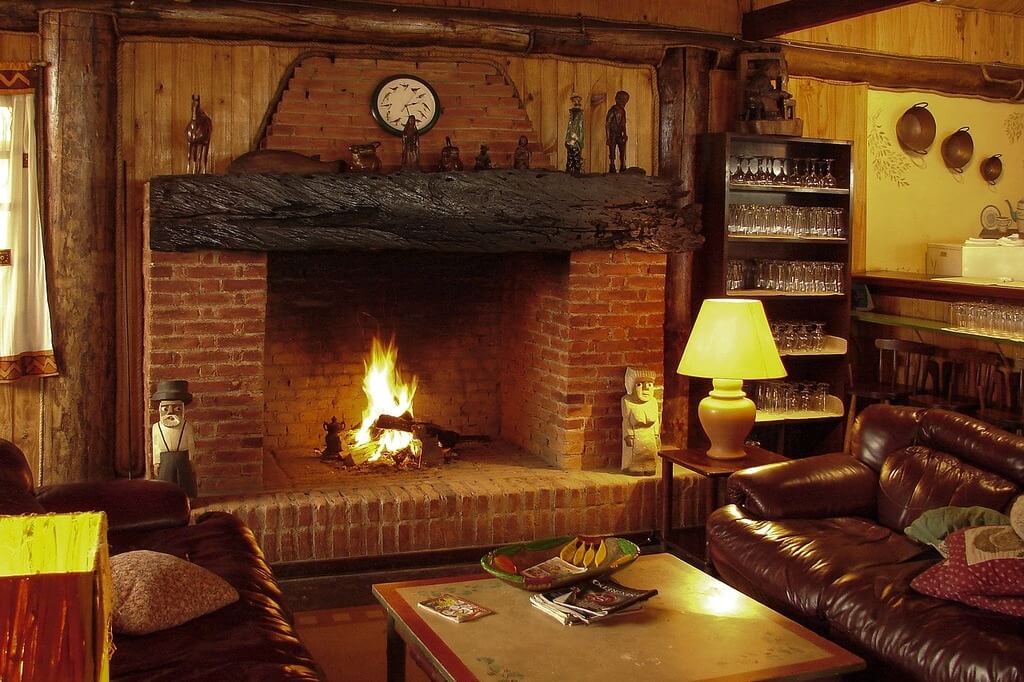 Source: pixabay.com
Does your living room have a fireplace? If yes, then copper is a nice metal to use in upgrading the look of your fireplace. You can incorporate metal doors for the fireplace for safety purposes as well as improvement in its overall appearance. Look for metal fabrication companies to produce a fireplace door with mainly copper materials to bring that metallic touch into your living room.
Metallic Finishes Never Go Out of Style Since Before
The eras where vintage and retro themes peaked, metals were highly patronized by many ordinary people and were combined with vibrant colors as well. Now, they're making their gradual comebacks through the items found in a home. It's also time to adopt such concepts and combine them with the latest upgrades on the designing aspect. 
Furthermore, if you desire to level up your bedroom's look, we recommend that you include golden touches such as wallpapers to add that wow factor. Attention-grabbing elements like silver and golden metallic hues are the trends in most modern homes due to the elegance and lighting they provide.
Traditional Metals Like Gold, Copper, and Brass Are Still Relevant Today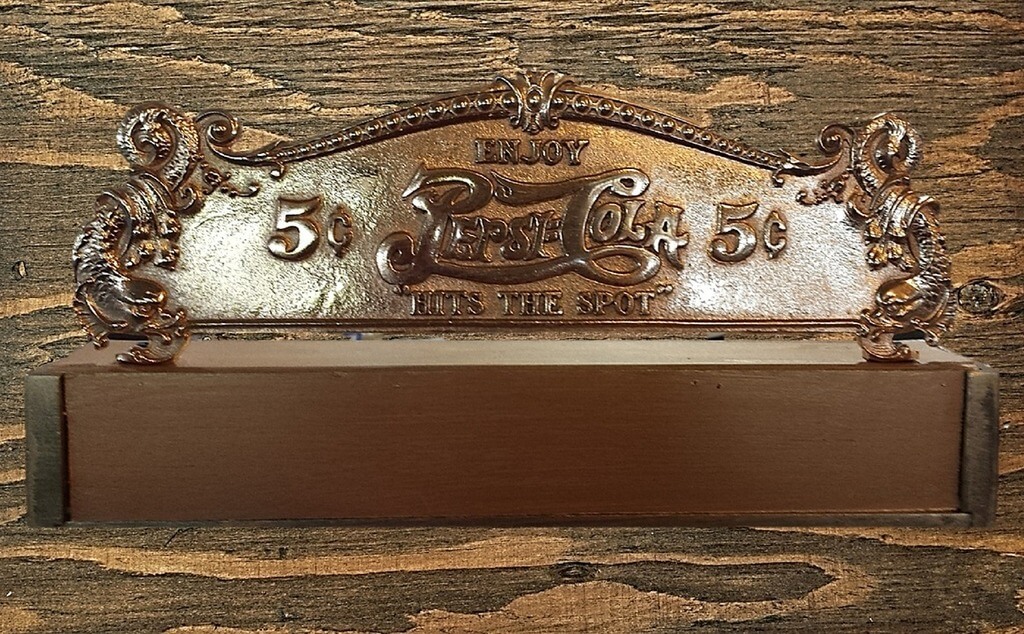 Source: tentulogo.com
Even when you have an interior that is mainly produced using wood as the primary material, you can still achieve that metallic accent through furniture and decorations with golden and silvery finishes.
One of the known house decors that surely exudes elegance and class are chandeliers, sculptures, hanging lights, and the like. Incorporate such items into your home to bring out that inner royalty of medieval feel. 
Integrating Corrugated Metal into Architecture
Corrugated metal is commonly used as roofs for most homes. However, its usage is not limited to that alone. Architects can reimagine what they can create with the material since it is composed of attributes such as flexibility and durability. This enables them to produce unique and extraordinary interior designs that could also look elegant for your interior.
Nothing Beats the Decorative Essence of Silver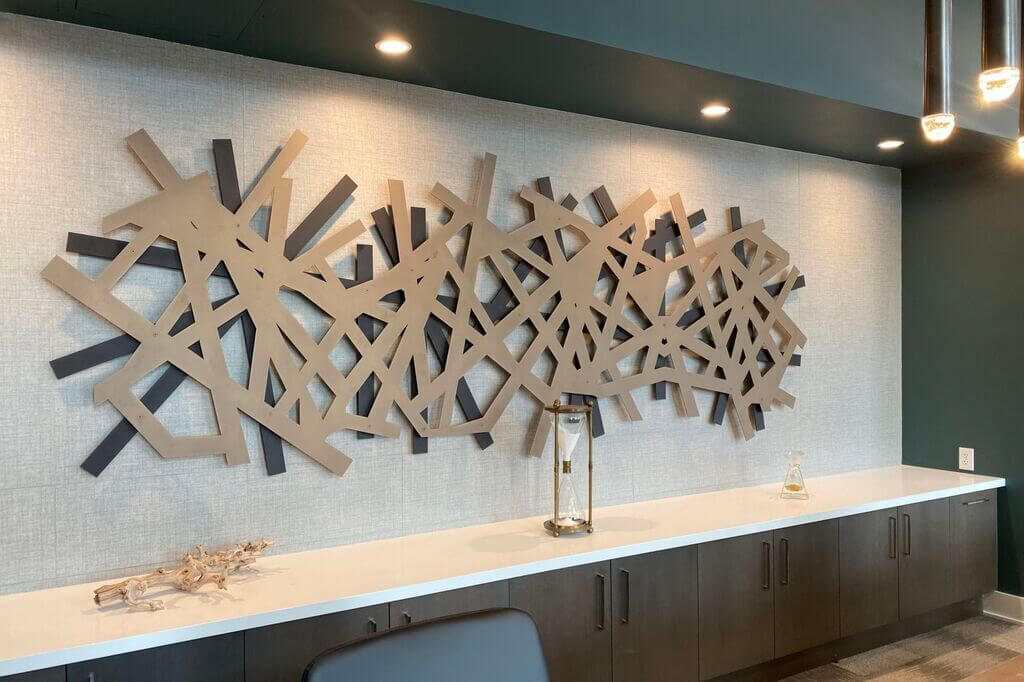 Source: ensofab.com
The kitchen and bathroom are the places where dirt is often present so the need to make these areas attractive is are a requirement. To enhance their appearances, designers look into silvery metal touches along with the combinations of glass and marble.
Metals like nickel, aluminum, and chrome are the frequently utilized types due to their qualities that are suitable for bathrooms and kitchens. With a wide range of polished and brushed finishes, your kitchen room, as well as bathing area, will be appearing magnificent in no time. This also applies to plumbing components and pipes to ensure that every aspect of those areas is neat and polished.
Furniture with Mirrors Have Rearranged the Standard of Furniture Pieces Today
Who can ever forget mirrors? These objects are the subject of elegance in every home piece. It is time to choose mirrored furniture pieces for your home in order to release that element of luxury and glamor with only displaying it. Furniture with gold and silver touches increases the attractive quality that will surely make your visitors' heads turn and be in awe of your interior.
Ornamental Wrought Iron for Your Decorative Needs
Metallic finishes may have only been incorporated in your furniture, kitchenware, and bathroom but you also have to incorporate them into your ornaments. Wrought iron gives you the freedom to form anything with metallic finishes. Maybe a custom metal design for your banisters and stair railings or fences to your fireplace to enhance the feel of your home 
Final Thoughts
There are just so many ways to work around metal in the improvement of your home's interior. From the furniture to the ornaments, the sky's the limit when it comes to your imagination on how you opt to utilize metals. Would you be interested in the finishes or polishes? Or would you like to have kitchen tables made of the metal itself? Whatever you prefer, it is mutually agreeable that metal brings the best out of your interior.