12 Tips For Decorating Garden Rooms in Sussex
No matter the size of your garden pod, whether it is big or small, you can decorate it and make it look good. This will make it inviting and comfortable for you to use whenever you want. What's more, the more attractive the room is, the higher the chances that you will want to use it. Here are some top ideas on how to decorate garden rooms Sussex.
Some trending tips for decorating your garden rooms from https://gardenofficerooms.co.uk/  
1. Blend the Room with Your Main House
Blending the design of the garden room with that of your main house will ensure a visual seamless flow between the two buildings. Therefore, choose building materials that match that of your main house. Also, go for a design that complements that of the main house. This will help to improve the overall curb appeal of the property.
2. Integrate The Outdoors
The building should integrate well with the rest of the outdoors. So, take into consideration the vegetation around and the fence. These provide the backdrop for the house. Therefore, if the fence is unpainted, you might also want to leave the pod unpainted, so that it integrates well with the rest of the garden.
3. Paint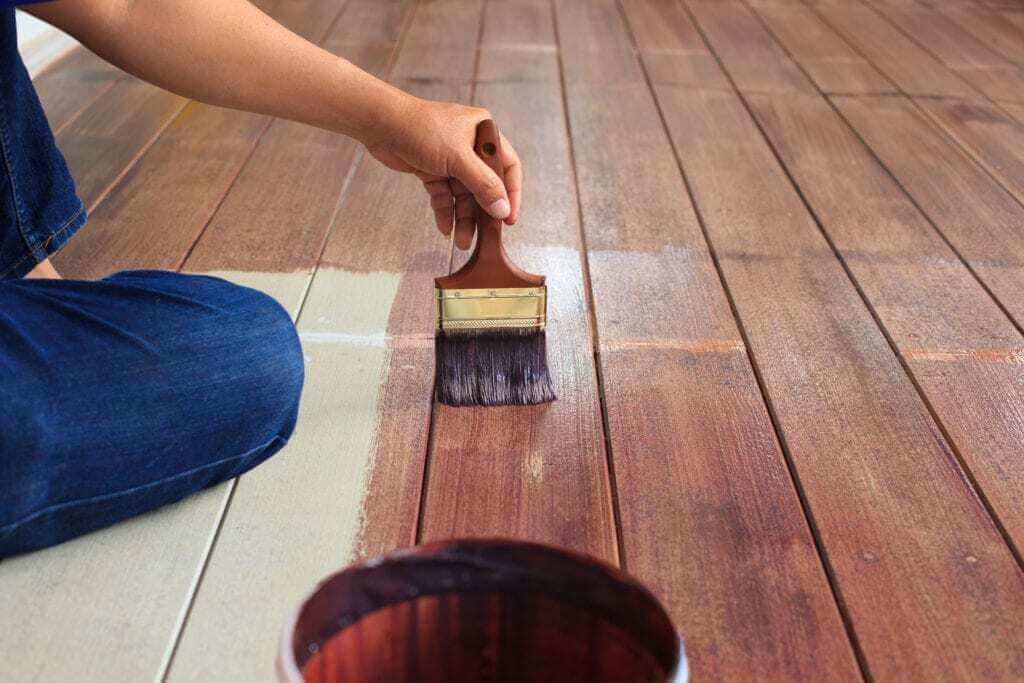 Source: mymove.com
You can choose to add color to your landscape by painting the building. Moreover, painting the wood helps to protect it against the elements, so it will last for longer. You can paint both the exterior and interior rooms.
There are so many options when it comes to painting. Choose the colors carefully. Painting the exterior walls in bright paint is one of the latest trends. It will bring color to a room that is in a shady part of your property and bring a spark of interest to it. You can also opt for dark colors like black and grey to soften the appearance of the building. It also helps to keep the appearance of the structure simple and chic.
To create contrast, the windows frames and door frames can be painted in colors that contrast that of the main house. This can brighten up your space, especially in cold winter months when everything is dull.
4. Bring the Indoors Out
How about styling the outside of the house with elements that are normally found indoors? For instance, create a wall gallery by hanging items outside, such as clocks, rugs, and even vintage plates.
Other things you can use to decorate your outdoor space include shelving, mirrors, and hanging pots for plants.
5. Storage Space
Keeping things out of sight will give the room a clean and tidy look, plus make it feel bigger. Therefore, integrating storage is quite essential in the room. Have storage cabinets, drawers or containers set up, so as to give you plenty of space to keep things.
6. Bring the Outdoors In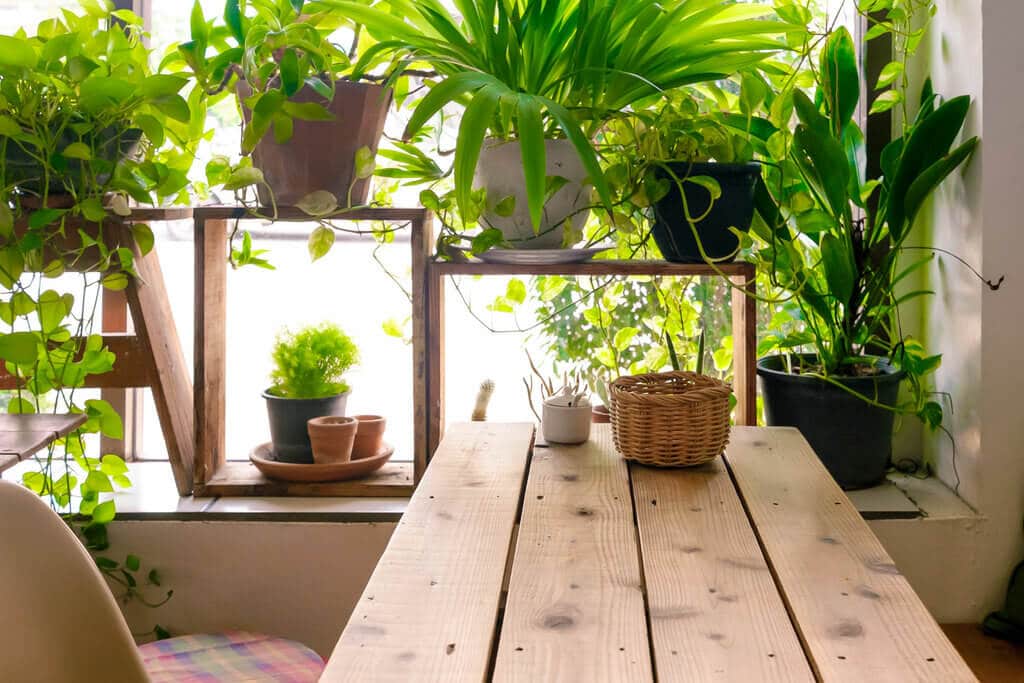 Source: gardeningknowhow.com
Fill the room with plants. Go for house plants or even small trees. Tall plants add symmetry and height to the room. Small plants accent various parts of the room say like a desk. Colorful plants add color and warmth to the room and make it more visually appealing. Just don't forget to regularly water and maintain the plants, so that they can keep thriving.
Plants help to improve productivity and creativity. Photosynthesis also helps to clear the air and make the room a healthy place to work or relax.
7. Lighting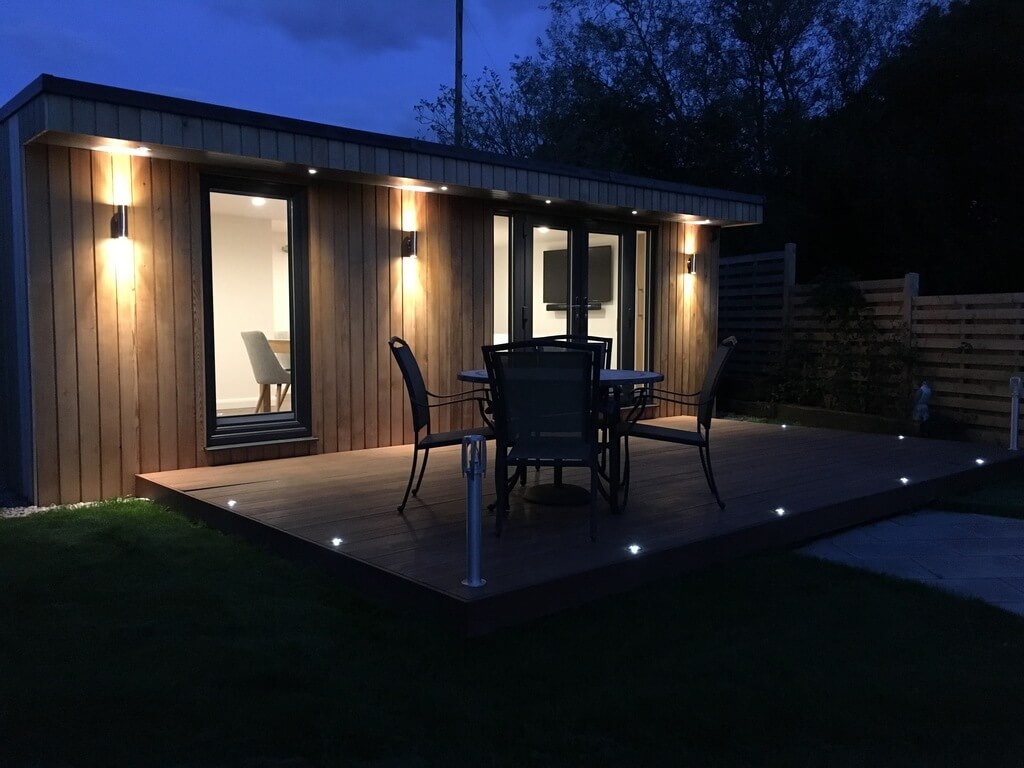 Source: gadgetmypad.co.uk
Good lighting will make the room look great by day and fabulous by night. Lighting can be used for various purposes. Ambient lighting is used to set the mood of the room. Task lighting makes the room usable, as it makes it possible to carry out various functions, such as reading and working. Both of these types of lighting should work in conjunction with each other.
Energy efficiency is important when it comes to lighting. By reducing energy costs, you will free up money that can be invested in other things.
8. Add Rugs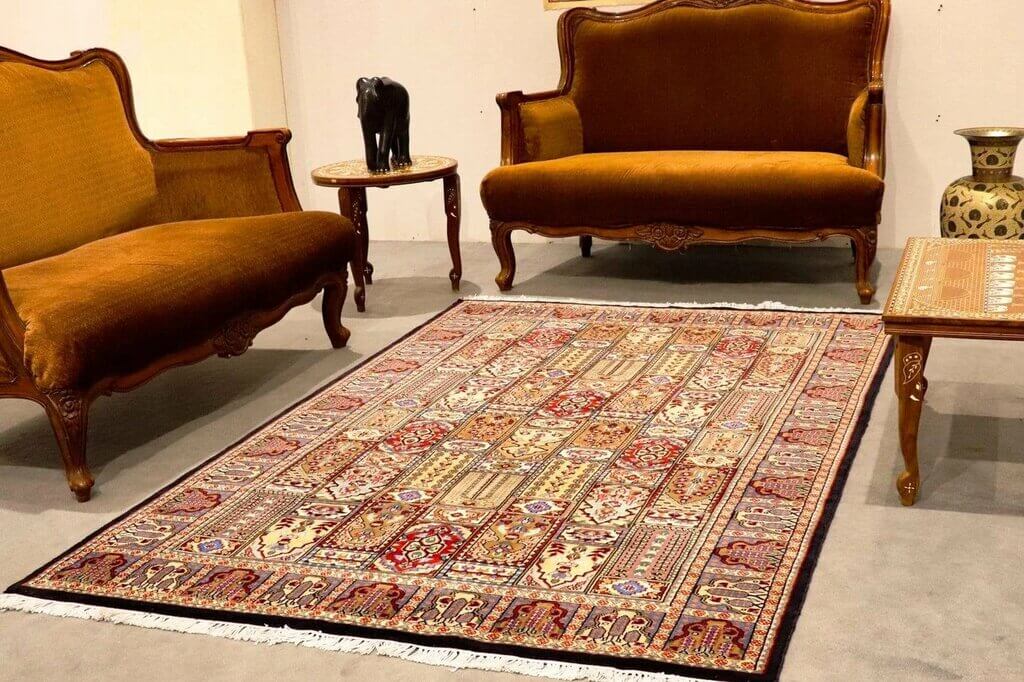 Source: shopify.com
These add warmth and texture to the room. Rugs also help to visually tie up various aspects of the room together and give it a more cohesive feel. Changing rugs during different seasons helps to keep the room updated. It also helps you to introduce new color trends. A good rug can definitely help to transform the room.
9. Check the Furnishings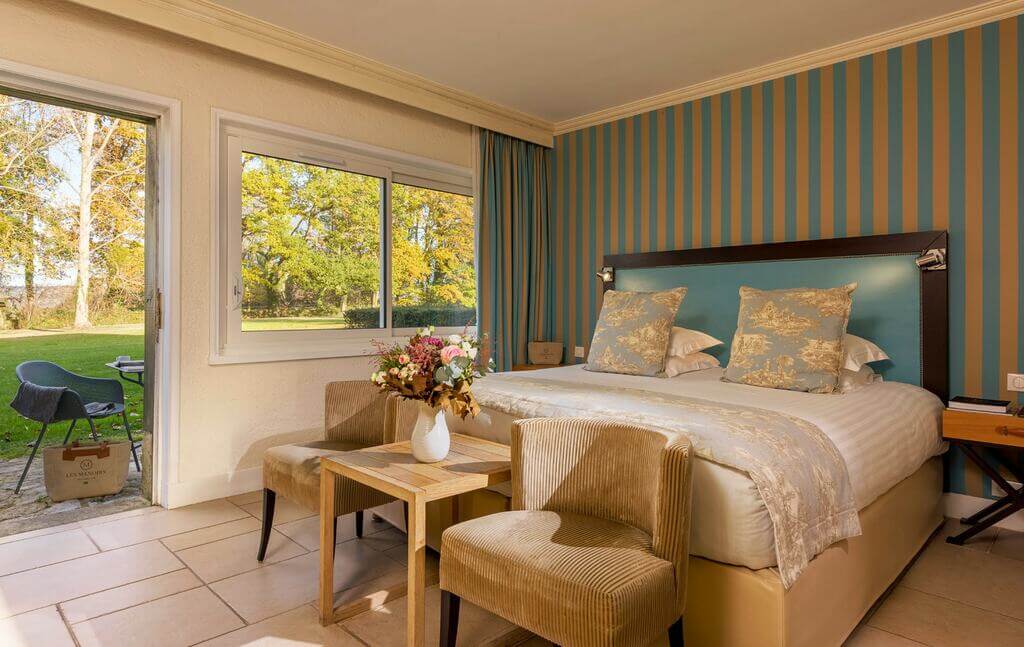 Source: lesmanoirstourgeville.com
When choosing furniture, keep in mind that the size of the furniture should match the scale of the room. Big furniture can easily overpower a small room, while small furniture will get lost in a humongous room.
10. Choose a Layout
The best place to start is by drawing your floor plan and then experimenting with different placements of furniture. See what works for you, while keeping functionality in mind.
If you have no idea what will work, then get design ideas online or from design magazines. Check out how other people have organized their buildings and see what flows with your personal style.
11. Use Artwork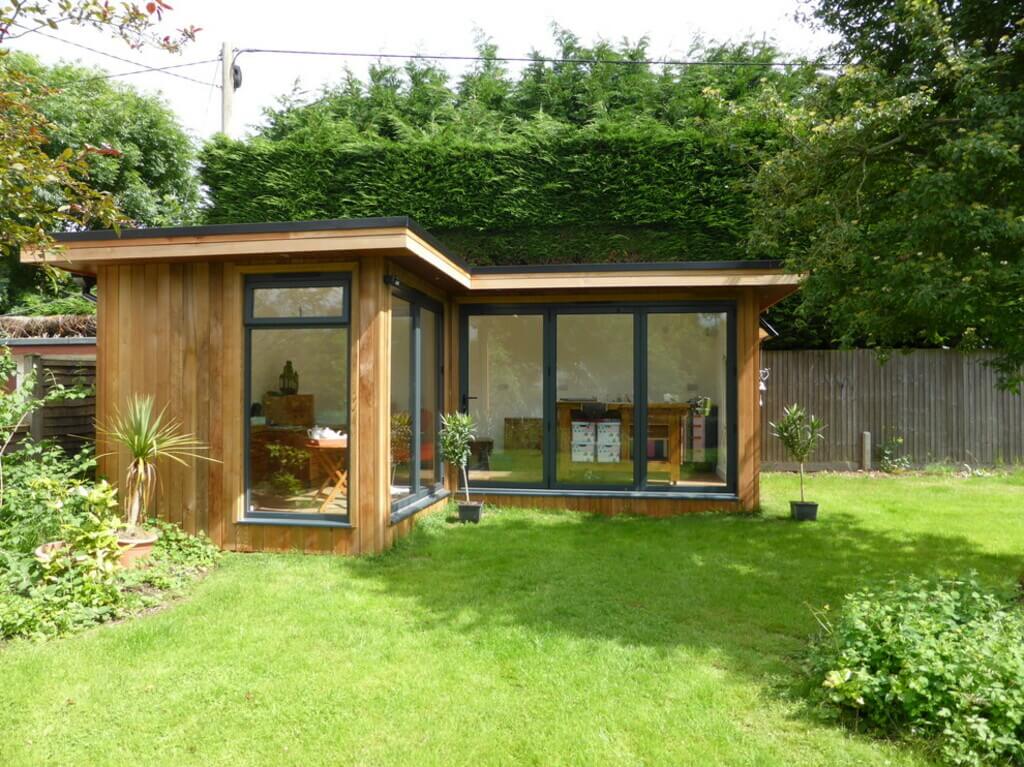 Source: hzcdn.com
Decorate your blank walls by hanging up pieces of artwork that you love. Use your walls to showcase your pictures. Before putting them up on the wall, plan them first. Lay them down on the floor and play around with the arrangements to find what works.
In some other cases, the artwork can be leaned against the wall or other places in the room. You don't have to use expensive pieces.
Also Read: Types of Garden Sheds You Can Choose for Your Outdoor Space
12. Curtains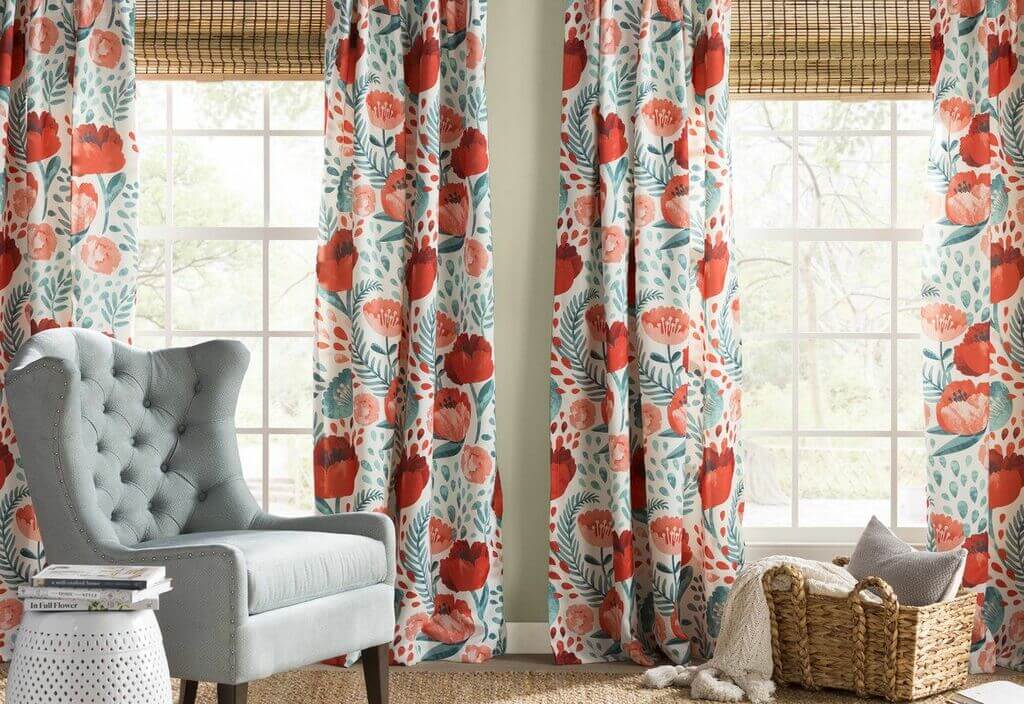 Source: pinimg.com
Curtains and blinds form part of the finishing touches of the room. When selecting curtains, go for something that complements the existing color scheme of your house.
Since you can easily change the curtains, swap out the curtains throughout the year, as the seasons change. During cold months, go for heavier options; while during summer choose lighter options.
Conclusion
A garden room can provide a great retreat place. Since you have invested in setting it up, why not spend time to turn it into a place that you will enjoy spending time in. Just because it is an extension does not mean that you have to skimp when it comes to styling and decoration.