Design Refresh, Where to Start, and What to Consider
Once in a while, you feel the need to make some changes to your home. They may not be big expensive changes, but a few tweaks here and there will spruce things up to design refresh in your living space.
Fortunately, we have the perfect inspiration for you. So, whether you're looking to find the right sofa covers for your boring couch or wondering to make your home trendy and sophisticated we've got you covered. 
We can point you in the right direction when it comes to purchasing your sofas or any other home décor item. You can visit any Home Depot store near you and get all the trending home improvement items. Besides, this American retailer gives you a chance to leave your feedback about your visit on their online Home Depot survey, where you also get a chance to win some cash prizes and some gift cards. How about that?
If you've been wondering where to start when it comes to freshening up the look in your home, we've got just the right ideas. From buying the perfect sofa covers to adding a new rug to your living room, here are simple, practical tips that will make a big difference to your interior even if you're on a budget.
1. Replace Your Light Fixtures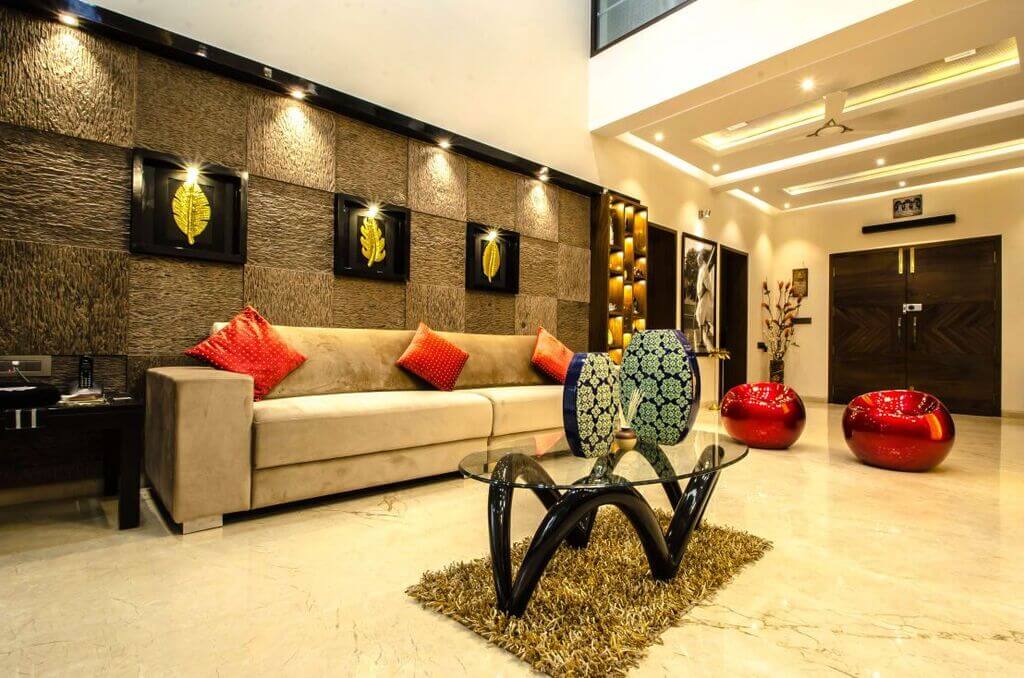 Source: imobiliariarossi.com
Light fixtures in your home aren't just functional pieces, but they also add to your décor. A statement light fixture can transform the tone of any room. 
Start by changing any outdated light fixtures and replace them with ones that fit your style. You can also mix up several lighting fixtures in your rooms to make a beautiful statement.
2. Slipcovers
Do you have an old couch that you don't want to spend a fortune revamping? Well, what about adding some color to it with the help of a slipcover?
Modern couch covers come in all patterns and colors, and they have also been tailored to fit contemporary couches. So, whether you're looking to revamp your banal sectional sofa or that tired-looking chair, a customized slipcover will instantly give your furniture a new lease of life.
The best thing about sofa slipcovers is that they are affordable and easy to fit. Moreover, you can always change your couch cover if you don't like it. Besides, a slipcover protects your sofa from stubborn stains and tear and wear.
3. Switch Your Window Treatments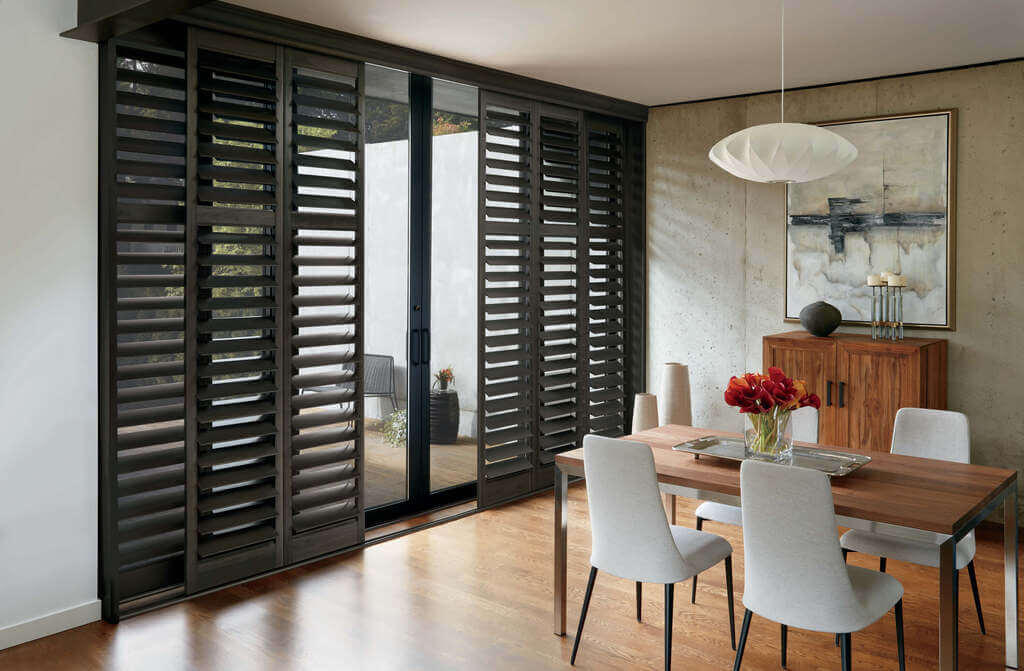 Source: adwindowtreatments.com
Switching your living room or bedroom window treatments is a simple idea that is bound to transform the look of your room. Plus, you'll be spoiled for choice when it comes to the available window treatments in the market. From flowy curtains to simple blinds, you won't fail to find something elegant for your windows.
When choosing window treatments, remember the following tips:
       

Choose the fabric panel length based on the style and function of the window

       

Sheer fabrics are perfect when it comes to adding layers

       

Consider the space available when choosing the window treatment

       

Use floor-length curtains in highly trafficked areas like the kitchen
4. Swap Things Up
Swapping furniture or other accessories in your home is one of the cheapest ways to give your space a new look.
For instance, you can get creative and shift your couches to a new focal point.  You can also exchange the rugs in your room or move the décor around to different locations. Another excellent idea is rearranging things on display.
If you have decorative objects, candles, or books on display, try switching them up for a new look. Just because something has been in one room for years doesn't mean it has to stay there. Think outside the box. For example, moving an art piece that has always been in your bedroom to the living room or the kitchen can be a game-changer.
Another fantastic idea is to swap your living room throw-pillows or simply change the cases to something more colorful and elegant.  
Change is good, and it will not only give your space a new look but it can also uplift your moods.
5. Repaint Your Walls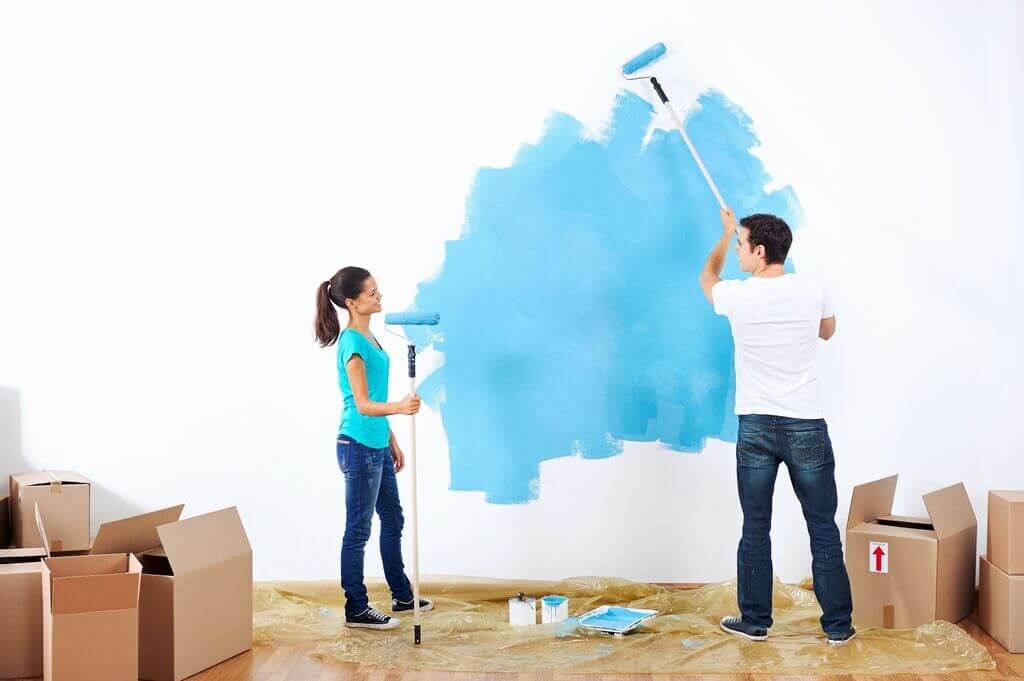 Source: premierpainting.com
A fresh coat of paint on your walls is a sure way of making a statement without spending too much money or effort.
Remember, you don't have to paint the whole house as painting a part of the wall will give a room a fresh look. Besides, if you aren't sure about the colors, you can always consider using removable wallpaper. You can find beautiful wallpapers that will give your space a new vibe.
You can also opt to paint an old piece in your room to give it a fresh look. For instance, spray painting an old chest of drawers gold can give it the glam factor needed to make your living room vibrant.
Another option is to add a statement piece of art on your wall. Such a piece can give your room a new look. Moreover, you can also create a sophisticated photo gallery on your wall or consider adding some floating shelves on your wall displaying your favorite items.
Also Read: Decorate Boho Living Room with the Gathered Inspirations
6. Try Adding a New Rug
If you're looking to add some warmth to your space, consider adding a new rug. Rugs are great for revamping your flooring when on a budget. A light-colored runner rug can also brighten up a corridor with dark walls. Rugs are also perfect for dividing the space into different areas.
When choosing a rug, ensure you go for colors that go well with your décor. Also, place the new rug in a way that makes an impact. For instance, layering your rug in a diagonal way will add some movement and visual interest to your room.
7. Add Some Fresh Flowers or Grow Some Plants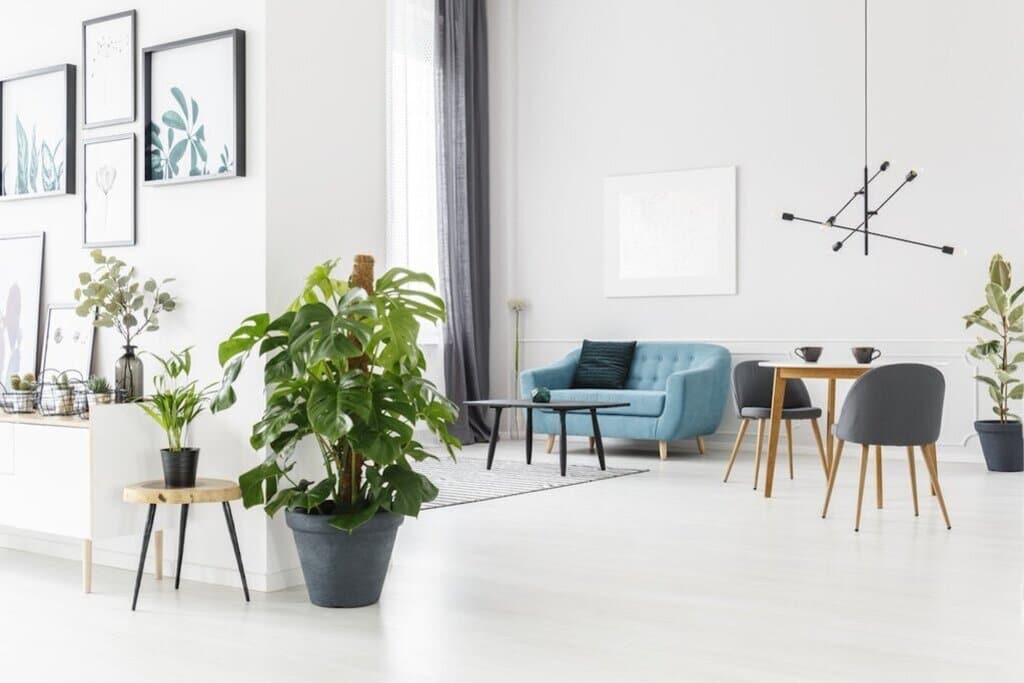 Source: bobvila.com
Fresh flowers can instantly brighten up a room. A vase full of fresh flowers evokes a feeling of liveliness in a home. The sweet smell of some flowers, such as lavender or just the sight of beautiful flowers, has also been shown to reduce stress. When buying flowers for your home, choose the ones that complement the color scheme of your space.
Also Read: Your Guide To Beach Bedroom Décor
And if you don't have the time to purchase fresh flowers or find them expensive, you can always grow some plants. For instance, succulents are super trendy and easy to care for. In addition, plants, just like flowers, freshen the air in your room by converting the carbon dioxide you breathe out to clean oxygen that your body needs. Moreover, caring for plants and watching them bloom is therapeutic and can help boost your mood.
There you have it, seven simple ways to redesign your home for a fresh new look. Even if you're on a budget, these tips will still work for you. So, go on and try these interior updates on your home for a new refreshing look.