10 Best Boho Living Room Decor Ideas for 2023
Do you know? There are two different most popular interior styles, the first one is minimal, and the other is the boho-chic look. They both are kind of opposite to each other. When one is more into organized, cleaned, and defined structures with subtle colors (Minimal), the other is more of creating personal style with any color you wish.
One of which is a boho style. Boho is a style that is a result of inspiration from coastal beach design but excluding blues and shells. While considering boho interior styling, there are certain things you need to keep in mind, like adding a natural component, being colorful, and being creative at its highest level.
Here we have come up with the answer to how to style a boho living room? Along with it, there are few bohemian living room inspirations to live up to its name and fame. As said, the bohemian style is something that requires a lot of creativity. Here you have a free hand on the designing element, so explore yourself.
10 Boho Living Rooms Essentials
1: Always Have a Rug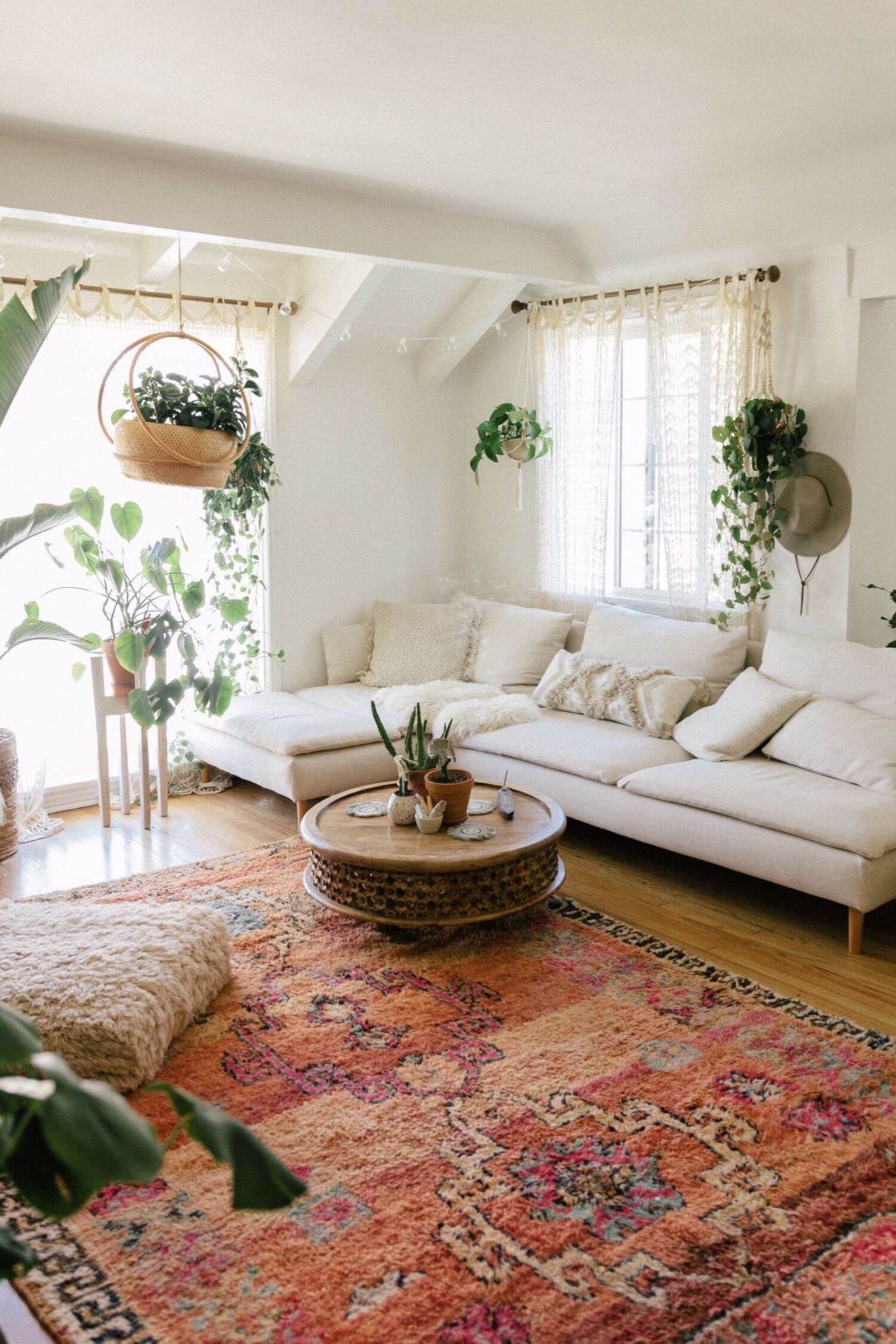 source: meadowblu.com
Boho style is incomplete without a rug. A Rug adds softness to the room. A mixture of earthy tones and patterns will do the magic for you. Place your coffee table on the rug in the middle of the room. A statement rug never goes wrong for a boho style room.
2: Timber and Mirrors are Besties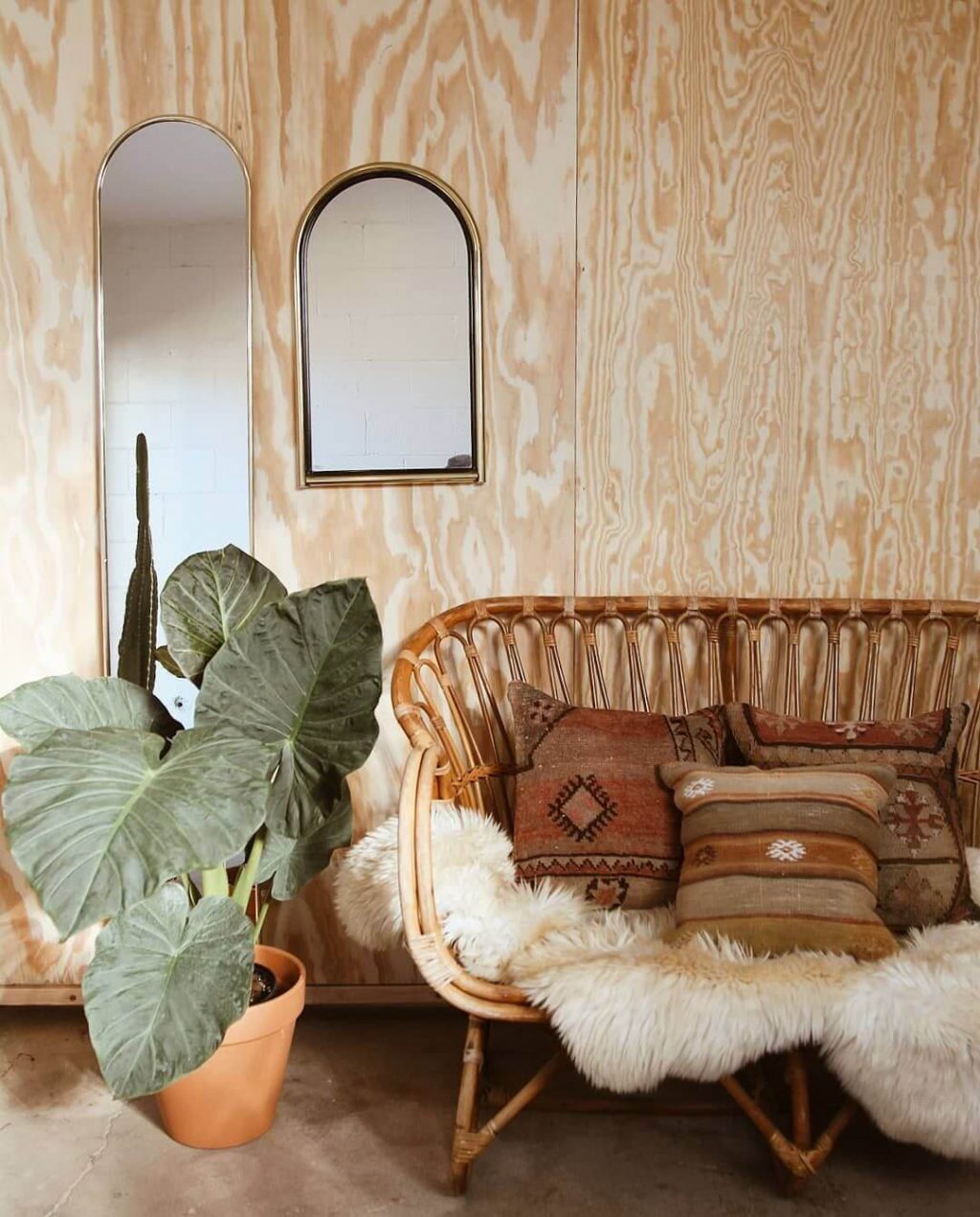 source: houszed.com
The modern boho living room is incomplete without timber and mirrors. Place the mirror on the walls, not all but where it is possible. There should be the existence of the mirror to show you the real you and the world. Timber is nothing but the output of processed wood. As said, it has natural components, and timber is one of them. You can go for timber walls or floors, up to you!
3: Green and Beige are the Boho colors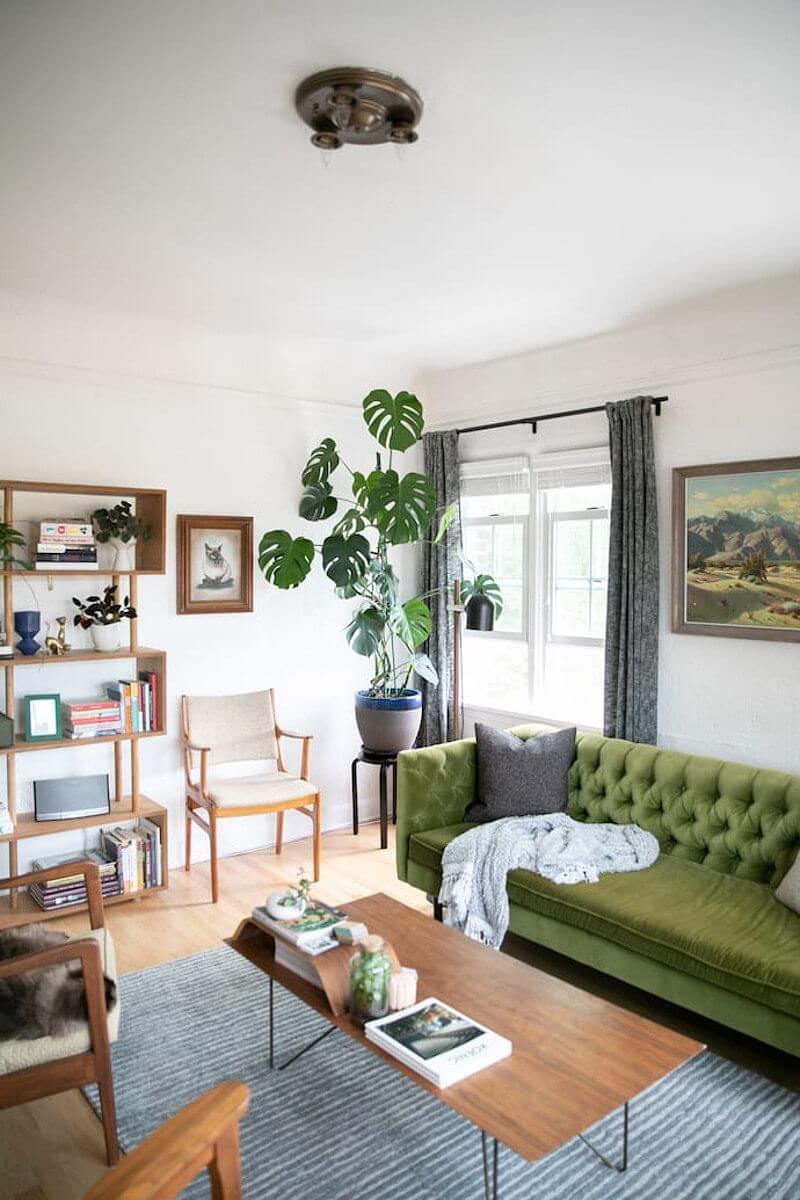 source: pinterest.com
Green and beige are the colors that must add to having a boho style living room. The green couch will add glam to the room. Also, you must add green plants. They are a necessity, without green plants, it isn't a boho room exactly.
4: White Color is Always Handy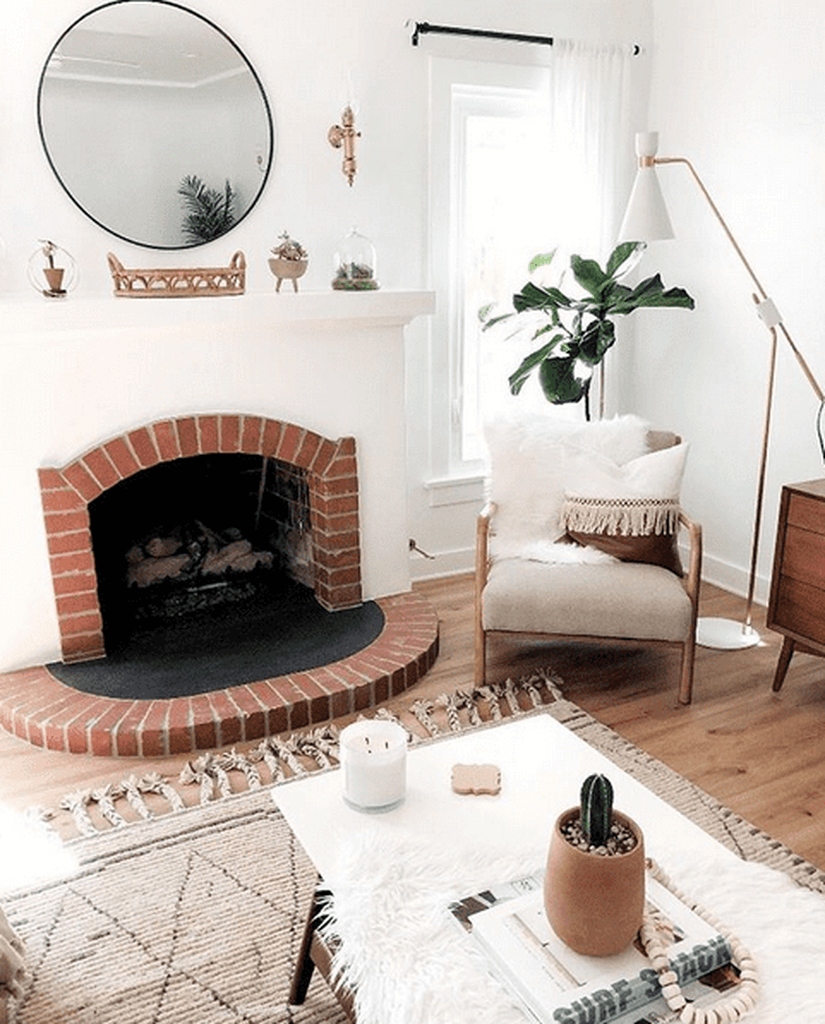 source: airtasker.com
When you are confused about the color theme, white is the color you should go for your boho living room. The pure and perfect white color will reflect the natural light in the room, making it look spacious. You can add an accent color with the white to make it look modern. 
5: Artifacts Representing Boho Decor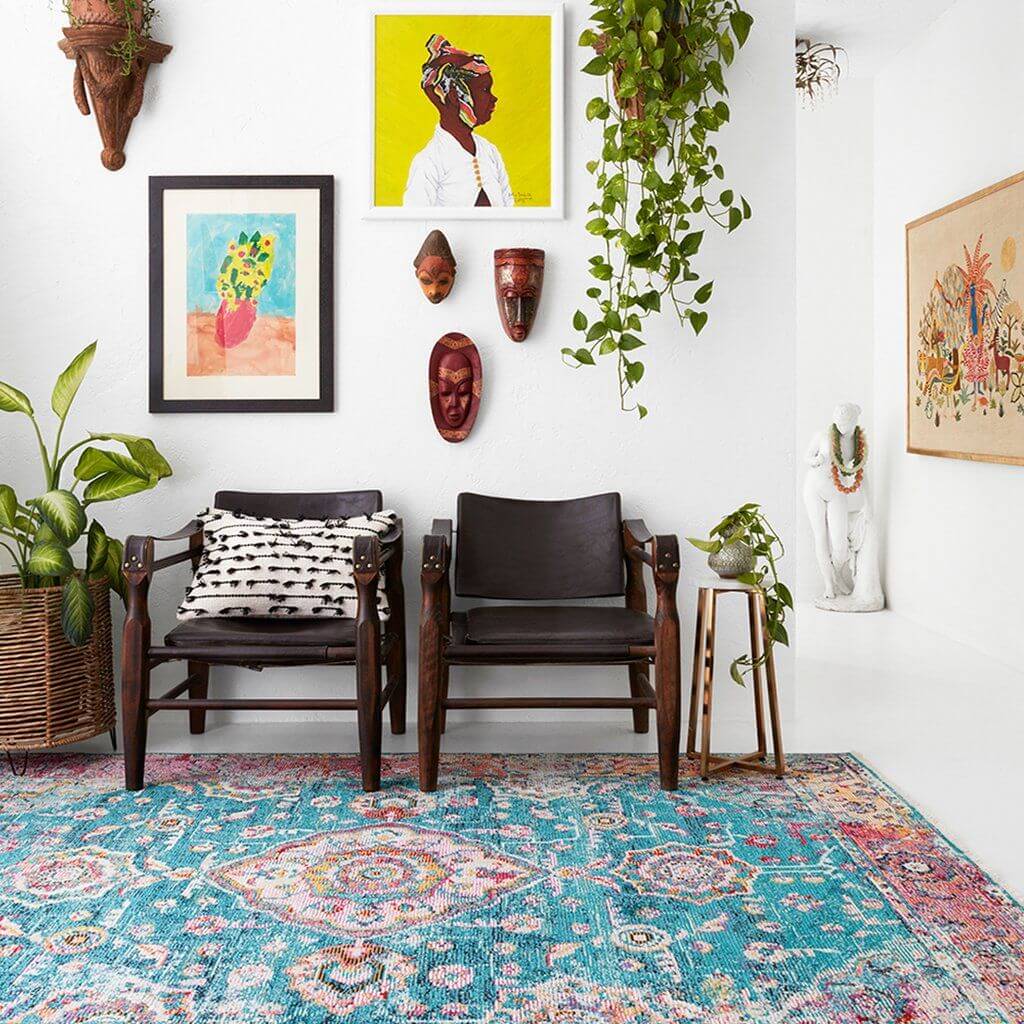 source: houszed.com
Boho walls should have artifacts adorned. Go for paintings or decorations that have a boho element. Instead of the painting, you can also go for colorful plates with different patterns. You can place them around the TV, this will result in a feature wall. You can also go for creative hanging for the wall.
6: Add Modernity If You Want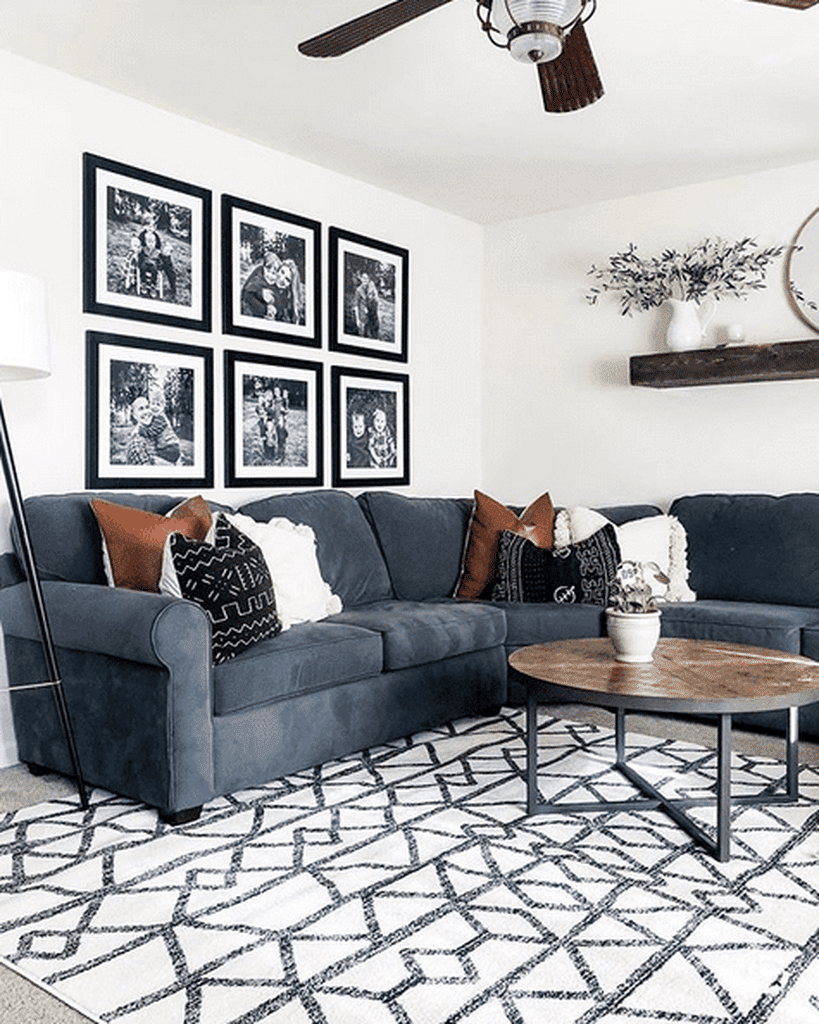 source: airtasker.com
Adding modern elements is totally your choice. Modernity includes simplicity and clear edges. Black and white is the best color combination for a modern effect. With this, you must add creative pieces to the charming boho living room.
If you want to know about other amusing styles, such as mid-century bedroom, click on the link to read our blog.
7: Mustard and Leather are a Few More Essentials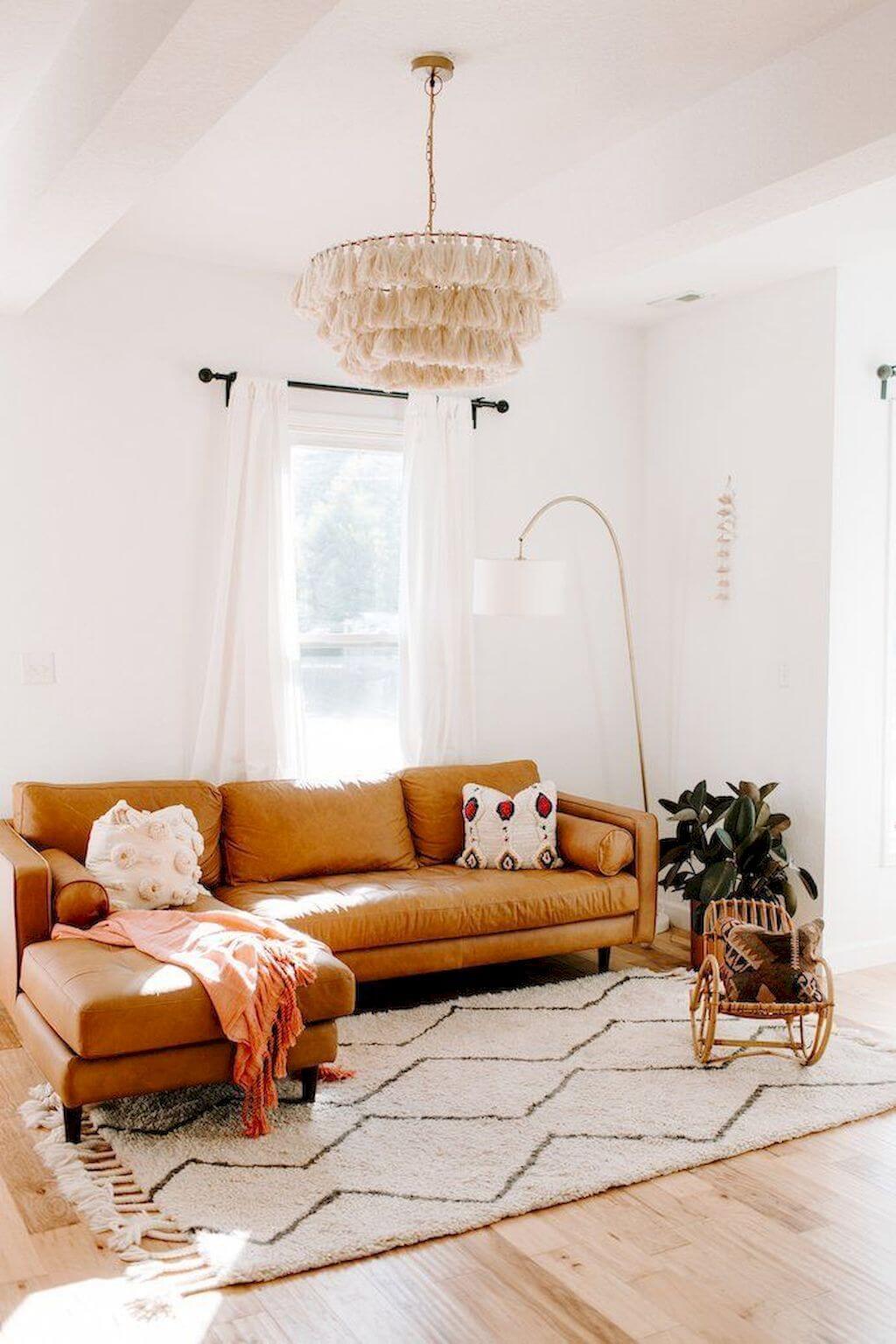 source: airtasker.com
Another great combination for a gypsy bohemian living room is the mustard + leather. Yes, they look absolutely fabulous together. Look at this room; it has a brown leather couch with a glass table. You can also include leather furniture, not particularly a couch, but you can put some dark leather chairs or an ottoman. To get that authentic boho home decorating vibes, you must include mustard shades, either in pillows or home decors. 
8: Get Antique Furniture Pieces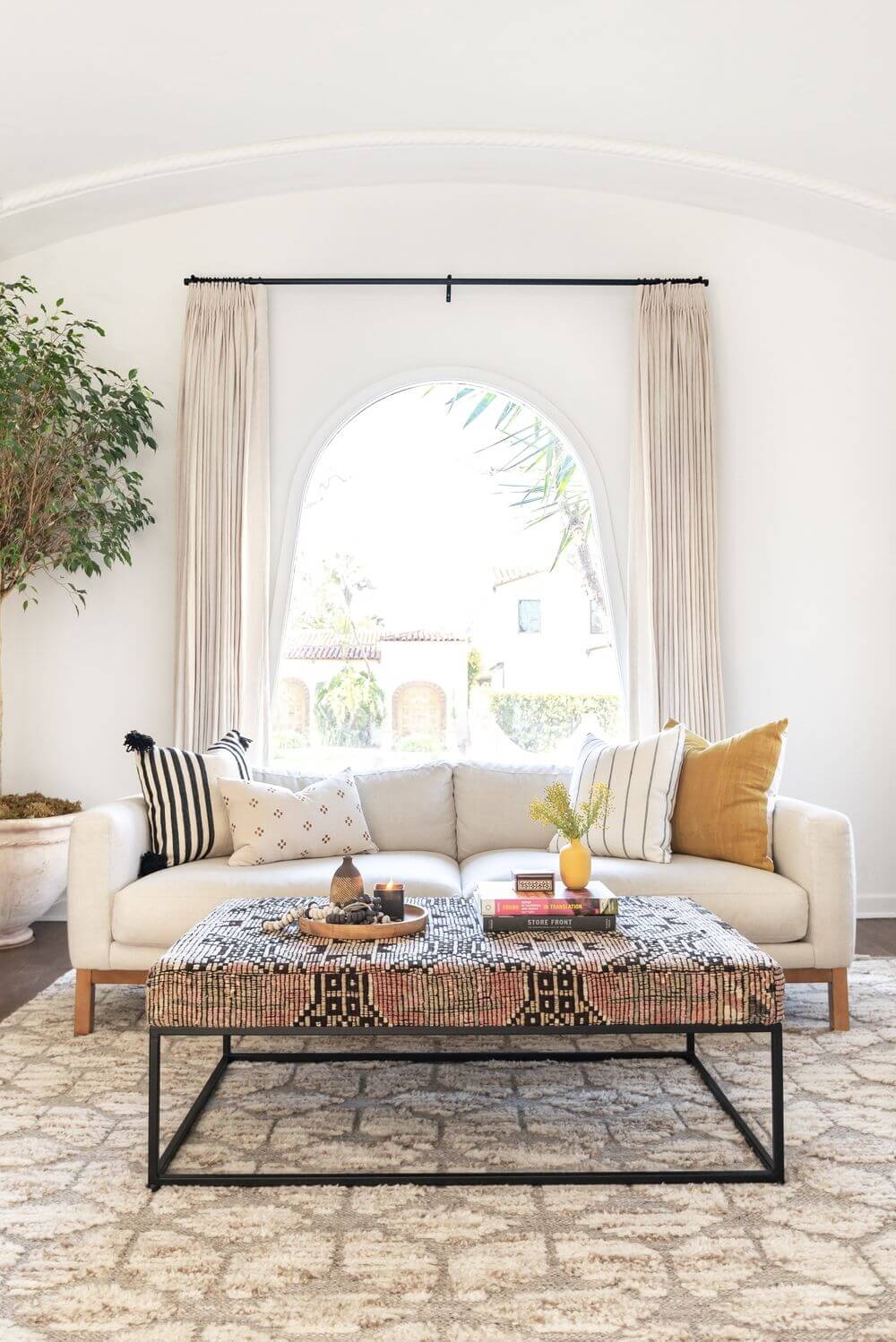 source: meadowblu.com
Yes, if you really want to create a bohemian atmosphere in your room, bring the old furniture into the space. Because the Intriguing antique furniture adds an unusual character (in a good way!) to the space. You can put an antique coffee table or side table, and the best thing is that you can easily find these gems in a thrift store that too on a budget. 
9. Go with a Single Color Theme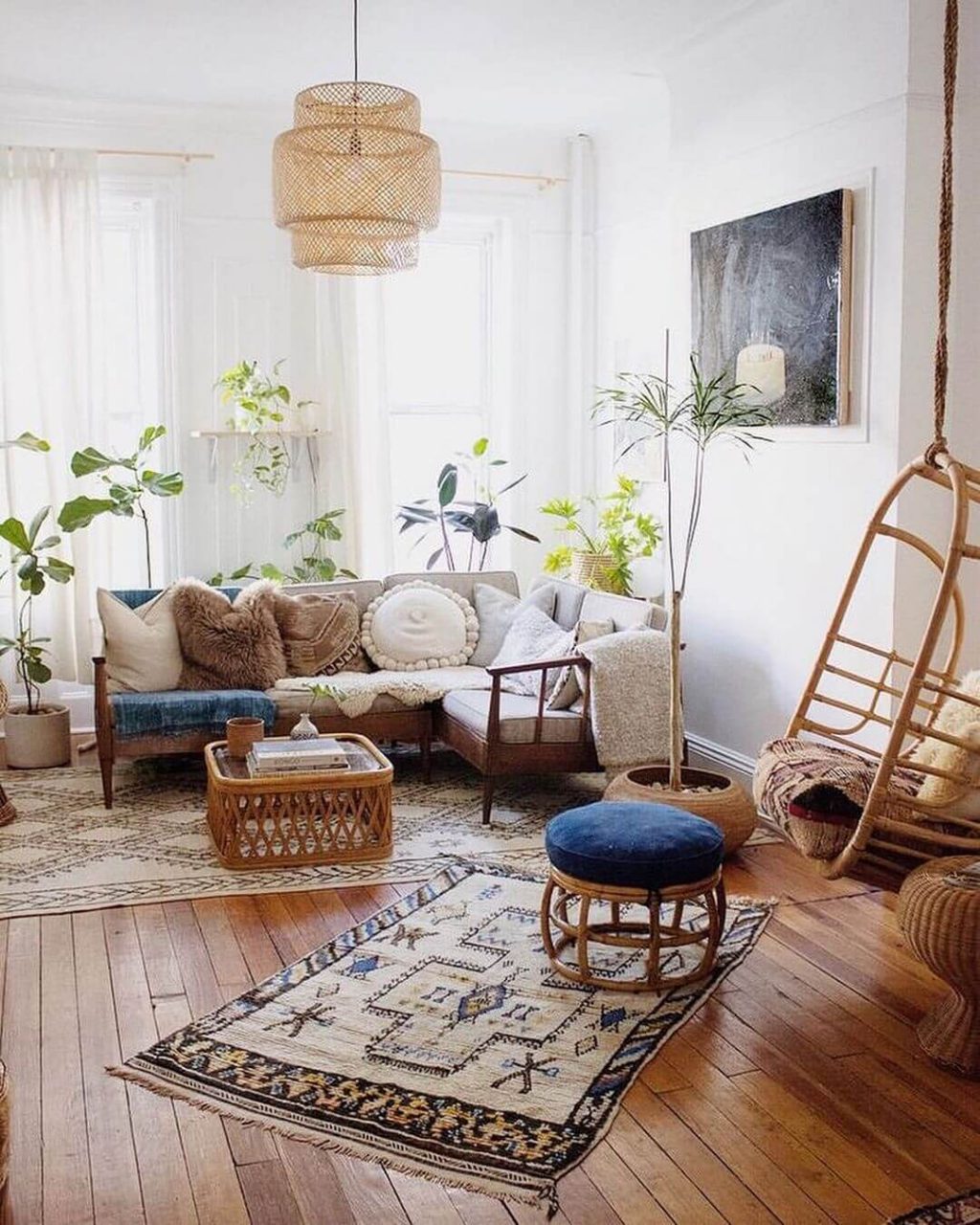 source: pinterest.com
The key to creating a well-balanced boho style living room is to select a mono color theme and stick only to it. The Bohemian color palette mostly includes earthy tones such as mustard, beige, and brown. You can always include them in various forms and textures such as rugs, walls, or even in artistic decor pieces. 
10. Embrace Patterns and Textures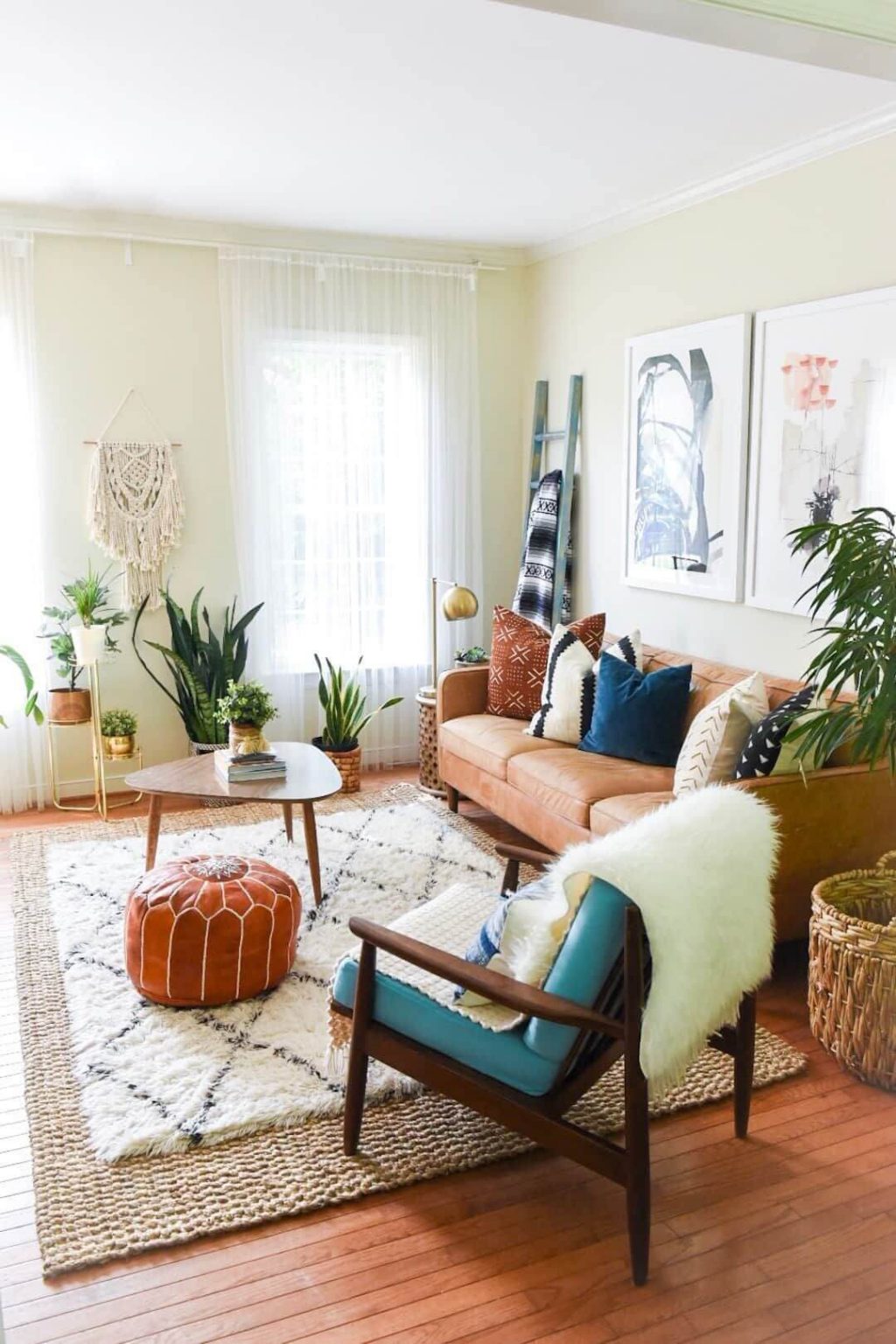 source: meadowblu.com
Look at the above boho living room, what catches your eye first? The attractive patterns and designs, right? When it comes to bohemian style, patterns and textures are very important. Include basic textured things with beautiful patterns, and you'll notice a huge difference in your room. So be creative and have fun with colors, textures, and patterns. 
The Bottom Line
Bohemian style is all about personal touches and a lot of creativity. Unlike the other themes or styles where you have to buy expensive things, here you just have to be creative and artistic. Mix bright colors with antique furniture and pattern or tribal wall art. I hope these ideas and tips will help you in making your space into a boho-chic styled space. 
For more home decoration tips and ideas, keep coming to Architecturesideas.
For daily updates, follow us on our Instagram page @architectures_idea.