20+ Mid-century Modern Bedroom Designs In 2023: 9 Easy Ways To Get The Look!!
Literally, no one wants to sleep in a bedroom that is dark, boring, and cluttered, right? After all, it is a place where we rest after a long day at work and also start our morning. So, it should be a haven of tranquillity, where you can comfortably relax and sleep. That's why we all still try to keep our sleeping areas well organized and maintained. No matter what design or style you want for your room, the only important thing is that it should show and match your personality. Get mid century modern bedroom ideas.
So if you want to redecorate your place or just want to add some extra elements in your bedroom and are looking for some inspiration, you landed on the right page. Today we're going to tell you about a very famous house style – Mid-century. Yes, modern mid-century style is a trend that never goes out of style. The bedroom with this style usually has windows to get some natural light and has wood furniture in a simple design. 
It is all about creating a seamless connection between high style and comforting style. The color palette is also neutral so that place doesn't become overwhelming. For example, too many focal points and dark colors can be a little distracting for our eyes. In this blog, we are going to tell you how you can effortlessly create a modern mid-century style bedroom. But first, take a look at these 20+ beautiful mid-century bedrooms. 
Always remember that your bedroom is a place where you want to feel restful. So, keep it soothing and light, just by adding some elements for more visual interest. Decoration, furniture, colors, and layout everything has a certain role in creating the whole effect in the room. 
9 Effortless Ways to Create a Mid-century Bedroom
So, take a look at the below list where we have provided easy and effortless ways to decorate your bedroom in mid-century modern style.  
1. Cozy Ethnic Rug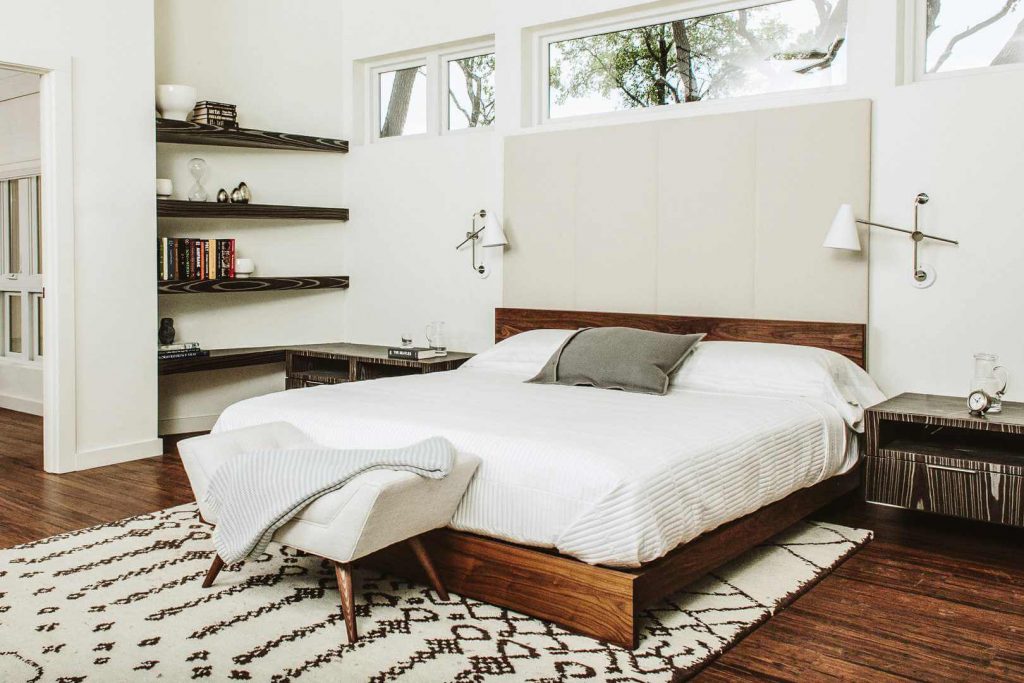 source: thespruce.com
The simplest way to create a mid-century look is by adding a rug into space. Yes, carpets are the natural statements that give the perfect touch of modern mid-century vibes. Choose an ethnic rug in soft or muted colors that also have some kind of patterns on it. It will definitely provide some character to the flooring. 
2. Modern Chair in the Bedroom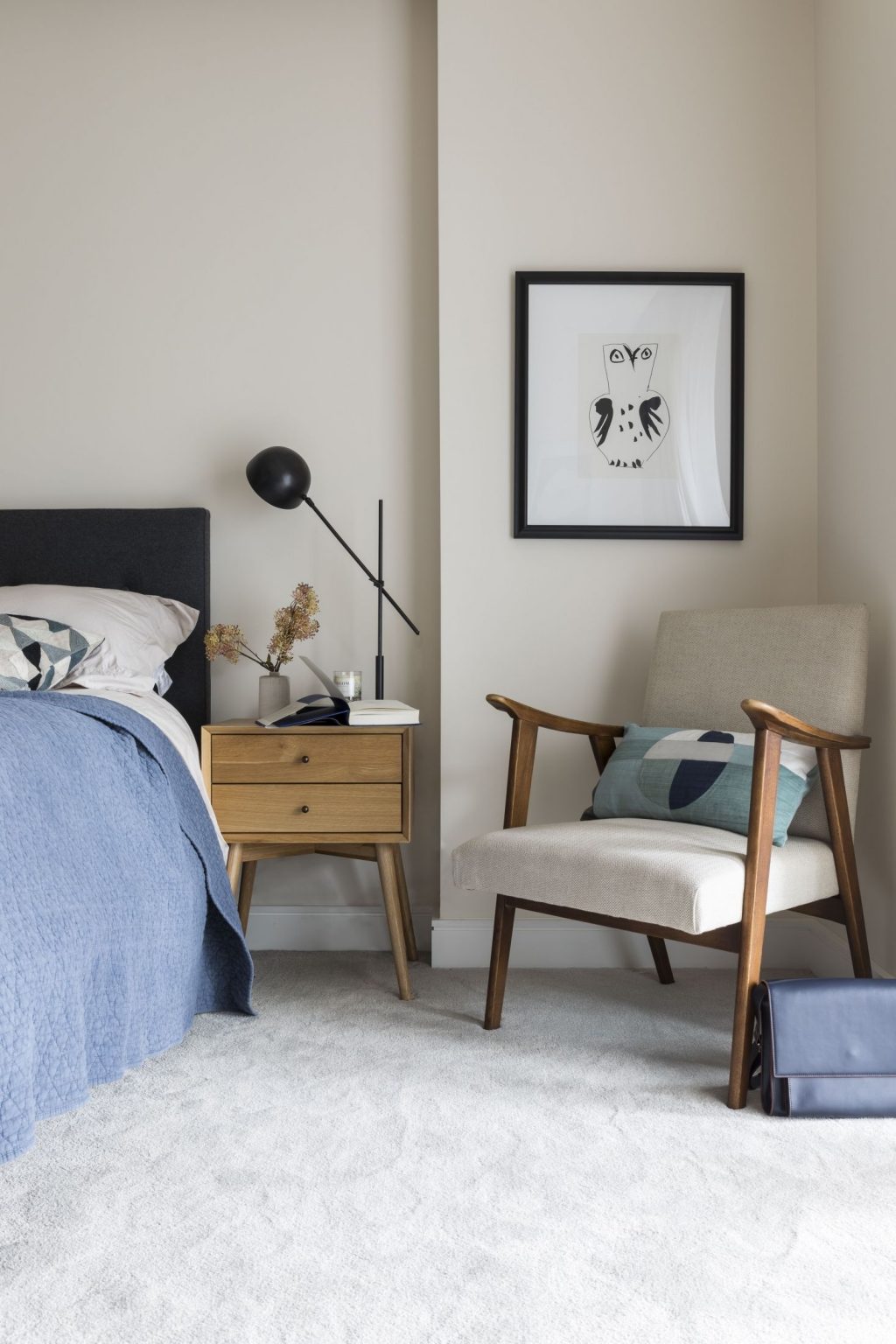 source: essentialhome.eu
You can also include a trendy chair or even a chaise lounge in your bedroom. Place it in one corner of the room and finish it with a lamp and some of your favorite books. This reading corner will perfectly go with your modern mid-century vibes, and also it creates a big impact on the room interiors. 
3. Try to Include Natural Elements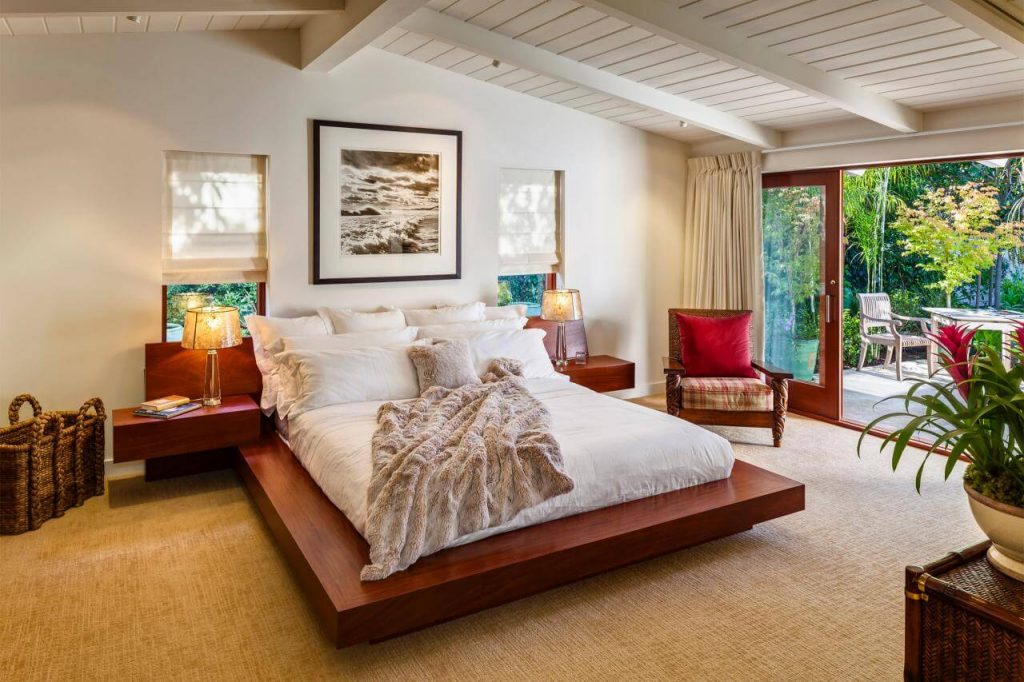 source: hgtv.com
Do you know the difference between modern and contemporary designs? Mid-century modern style is all about simple but effective pieces. It has all the natural elements that have simple lines. Like this bedroom, it is also connected to a balcony that has a lot of plants. Natural elements like a rattan basket and bamboo duvet cover can actually make a lot of difference. 
4. Light Wooden Mid Century Modern Furniture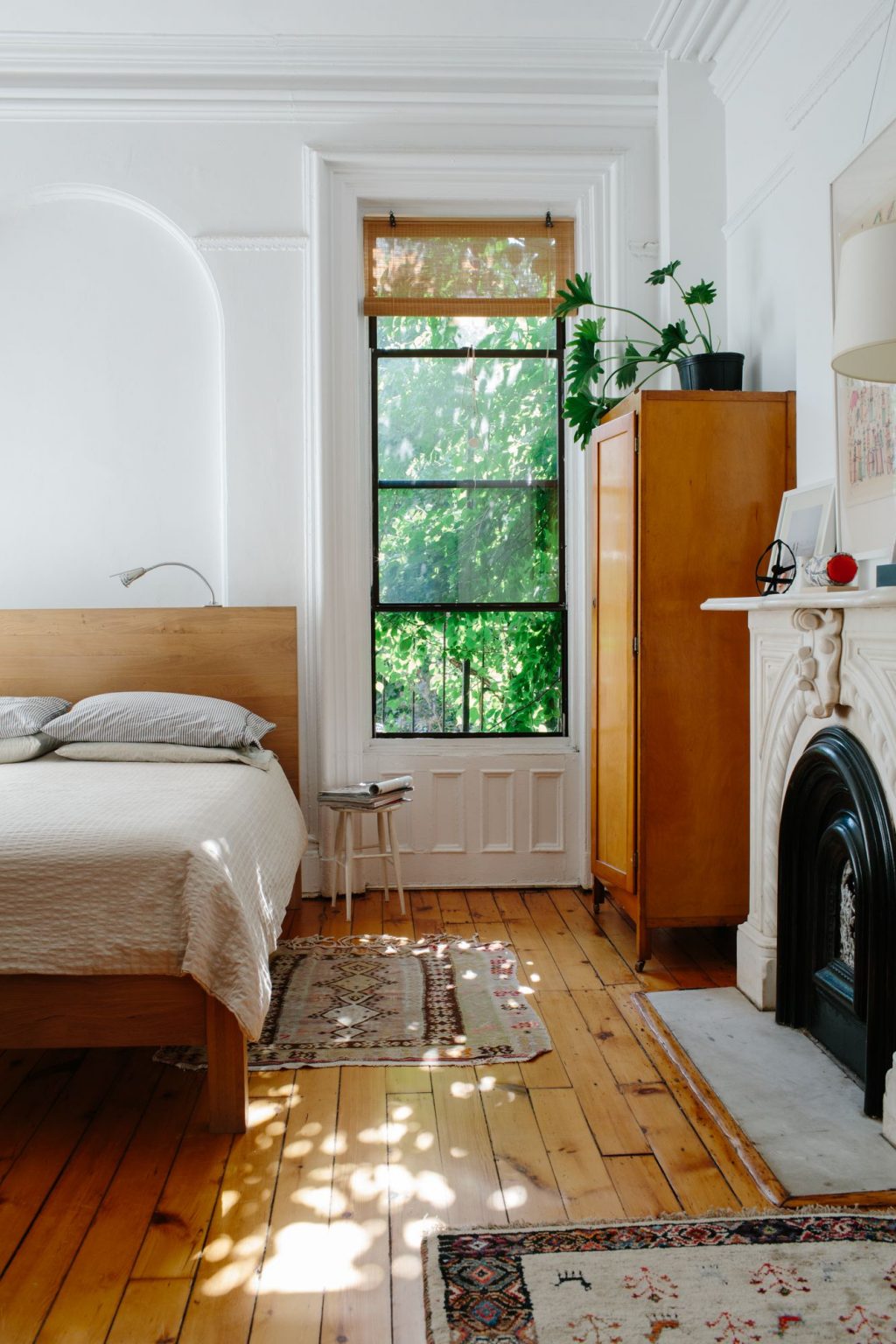 source: donpedrobrooklyn.com
A lot of people are unable to find the difference between modern and mid-century. Actually, there is not a significant difference between the two. When it comes to decorating a place in a specific style, who plays the most important role in that? Of course the furniture, right? You can choose light and brown color furniture such as a mid-century bed and sitting bench to achieve the mid-century look. 
5. Bold Accent Wall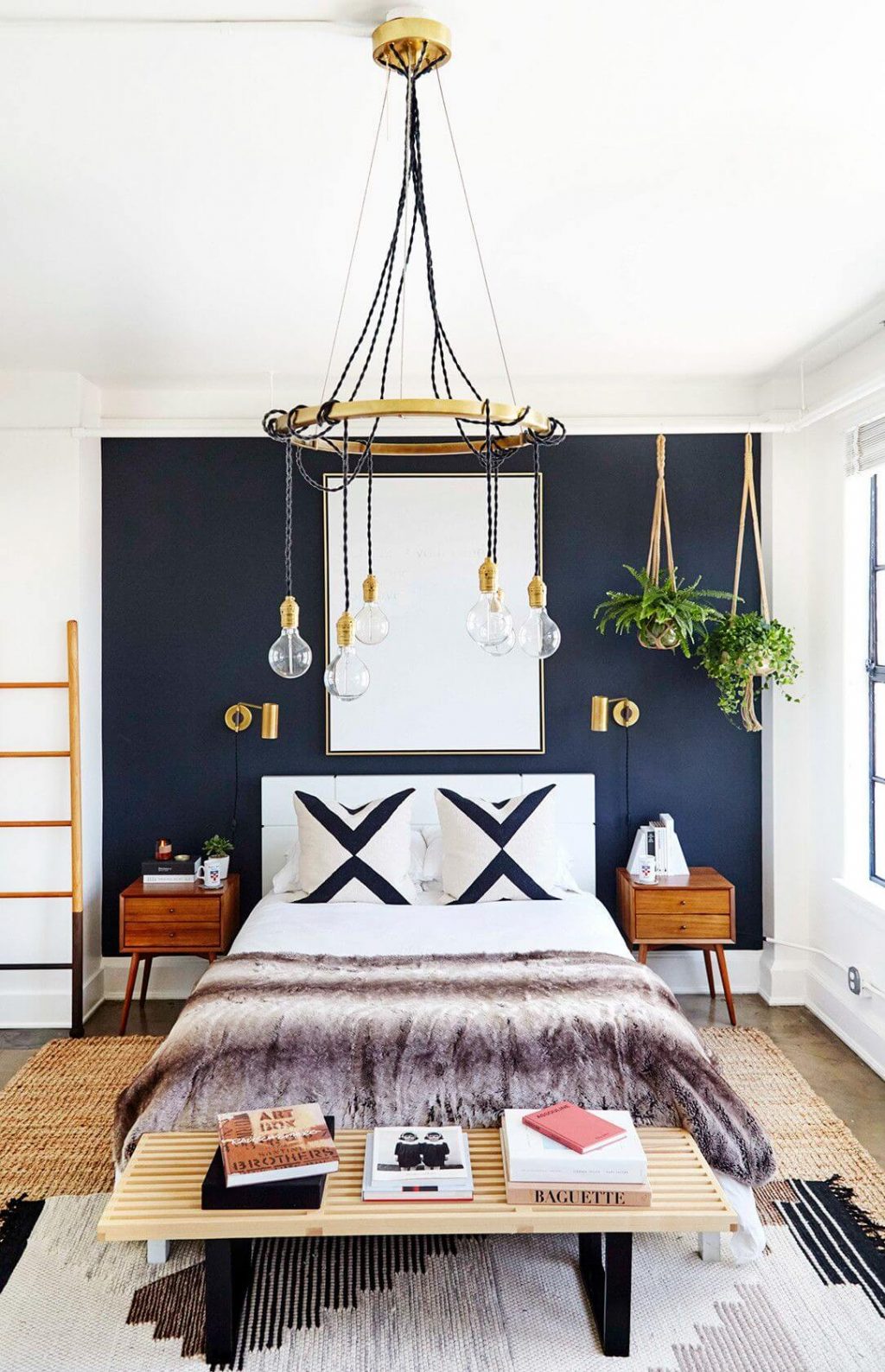 source: pistoncars.com
Do you want something bold and powerful shot of modern mid-century style in your bedroom? If yes then go for an accent wall. Yes, it is the only way to create a dramatic but calm environment at the same time in your bedroom. This room has a beautiful dark blue accent wall that is decorated with some plants & golden light fixtures. You can also do something like that in your bedroom. 
6. Mid-Century Modern Dresser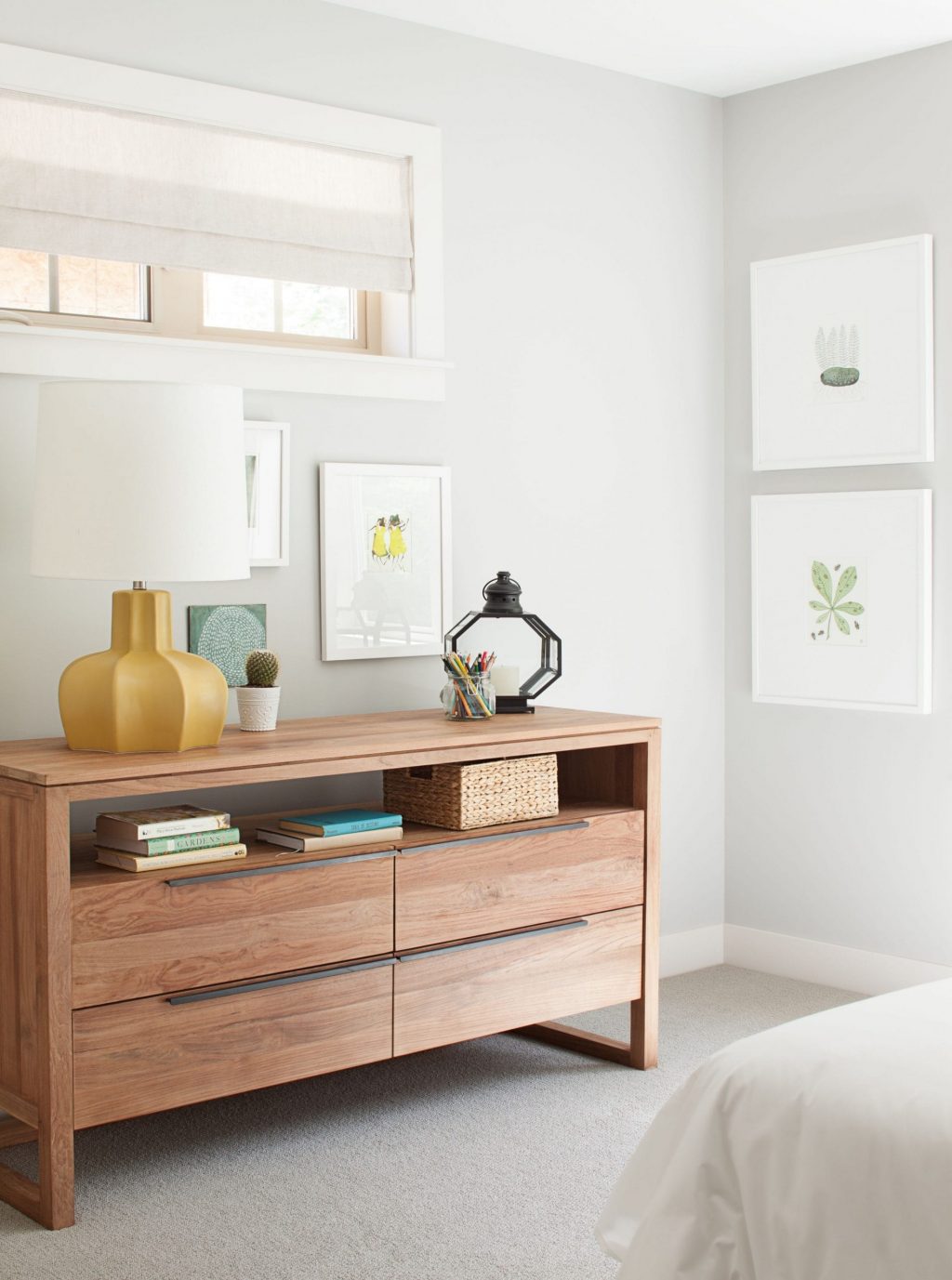 source: upsummit.co 
Look at this; this is a classic mid-century modern style dresser. It has raised legs, straight edges, clean lines, and it is made out of light wood. The golden lamp on the top is providing the crown touch to it. 
Also Read: Top 11 Tropical House Plants to Create your Own Green Space
7. Add a Mid-Century Modern Nightstand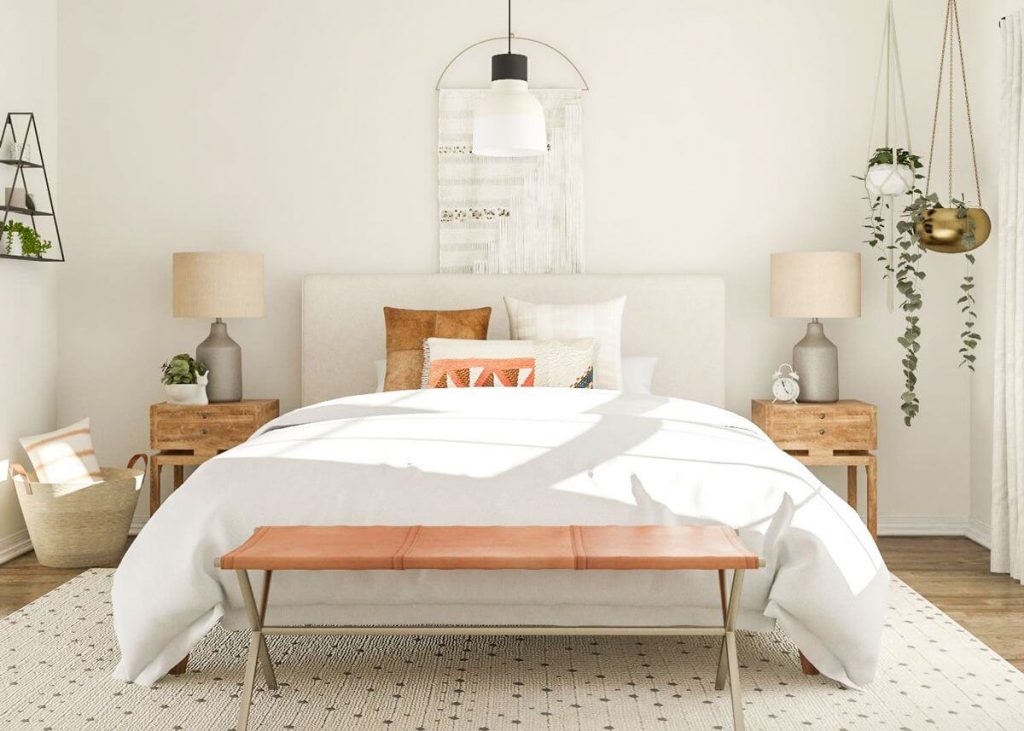 source: pinterest.com
Bedroom design like this doesn't take a lot of time to create a mid-century style. Only with simple nightstands on the side table, you can create the look. They have placed on both sides of the bed, giving the room a full shot of a modern look. Things like these are pretty easy to find, and they're also inexpensive, so you can include these kinds of items in your room. 
 8. Natural Bedroom with Indoor Plants
source: huntingforgeorge.com
Look at these indoor plants, don't they bring a lot of greenery in the home. Only because of them it is looking soothing and a relaxed place. You can also include some indoor plants in your sleeping area. Put them either in your balcony, window sills, or just hang them. This is the best way to bring nature inside from outside. 
9. Play with Textures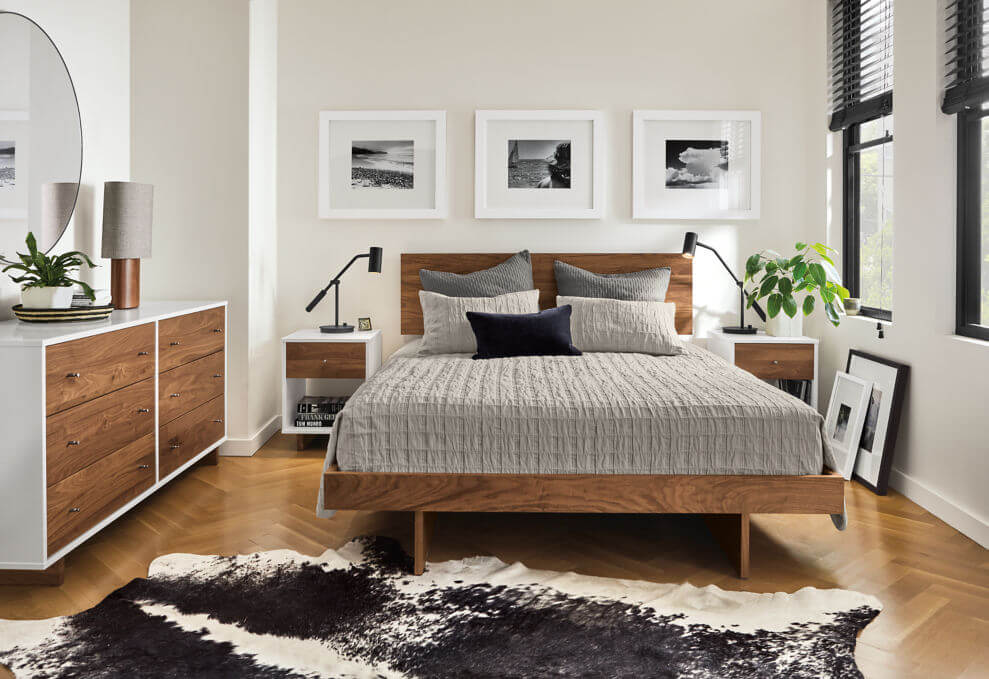 source: oursleepguide.com
Try different types of textures in bed, rugs, and headboards. Just take inspiration from the above images and play with various patterns, colors, and textures to achieve your desired mid century modern bedroom look.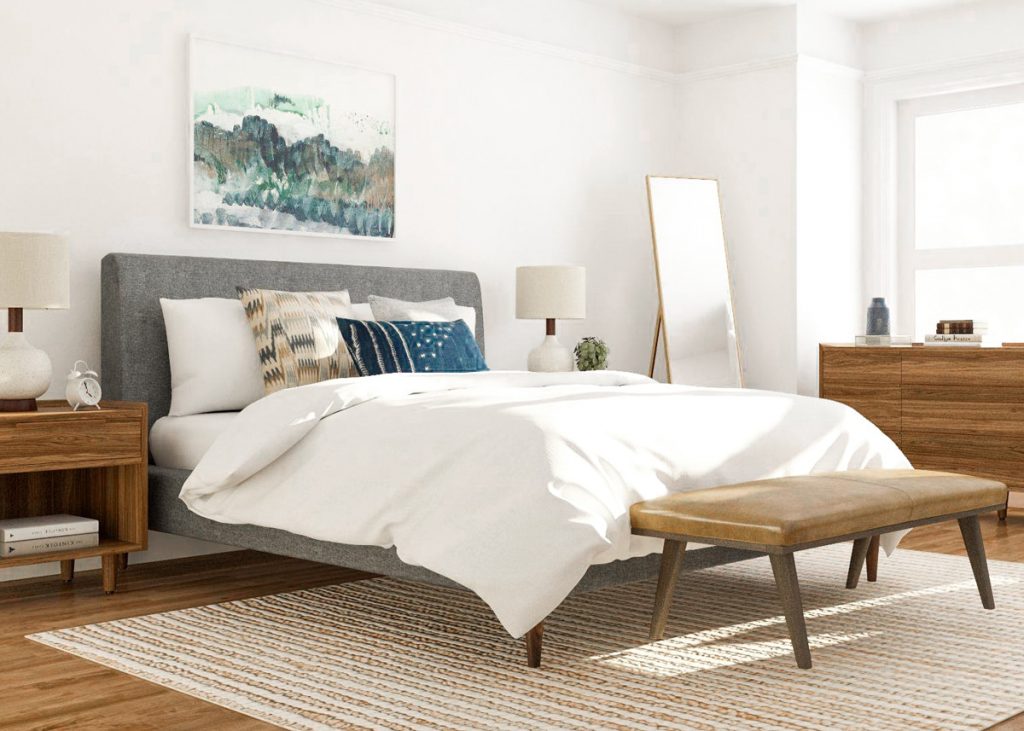 Source: interiio.sg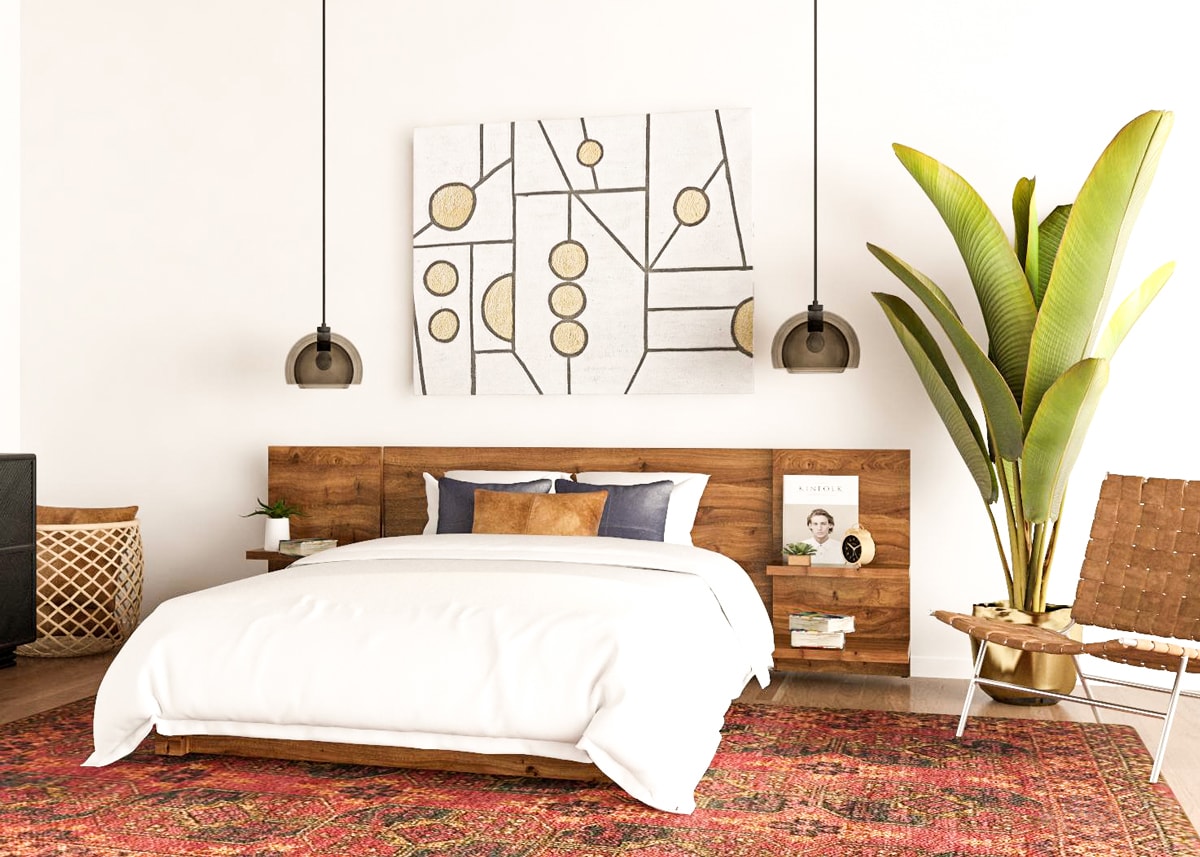 Source: wp.com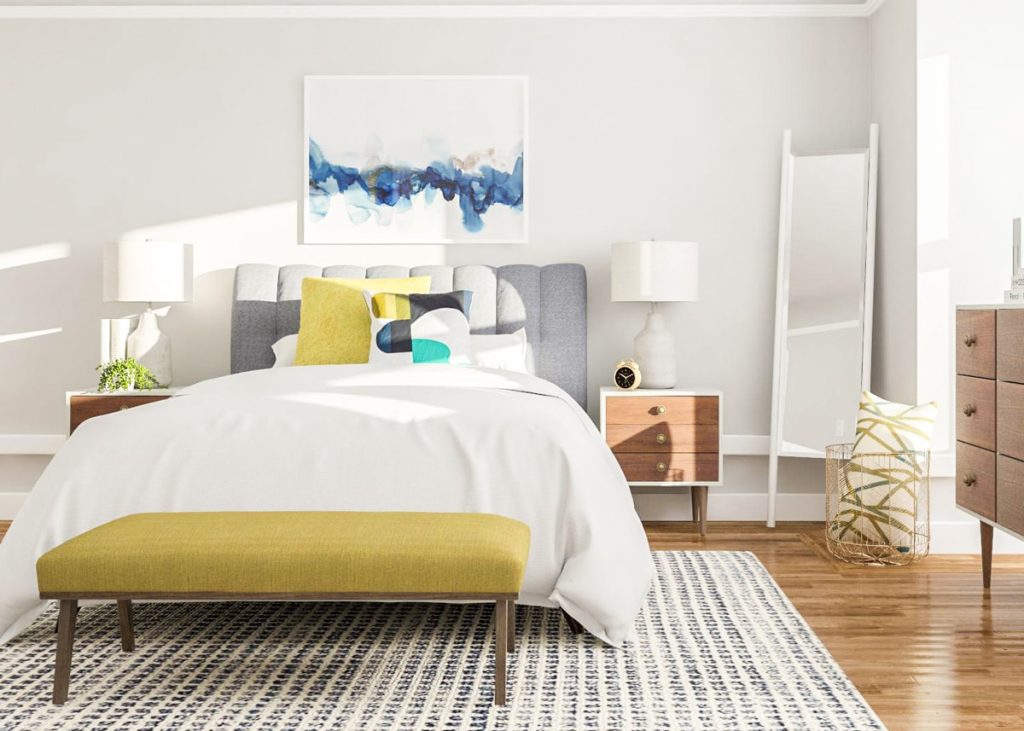 Source: pinimg.com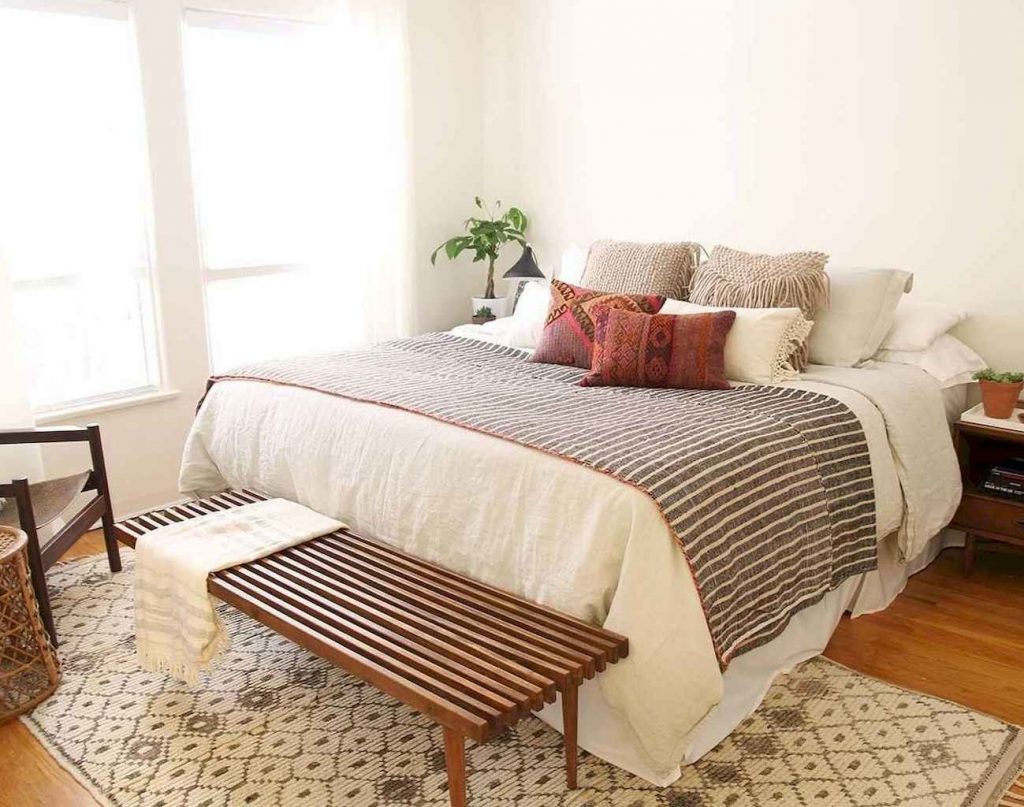 Source: pinimg.com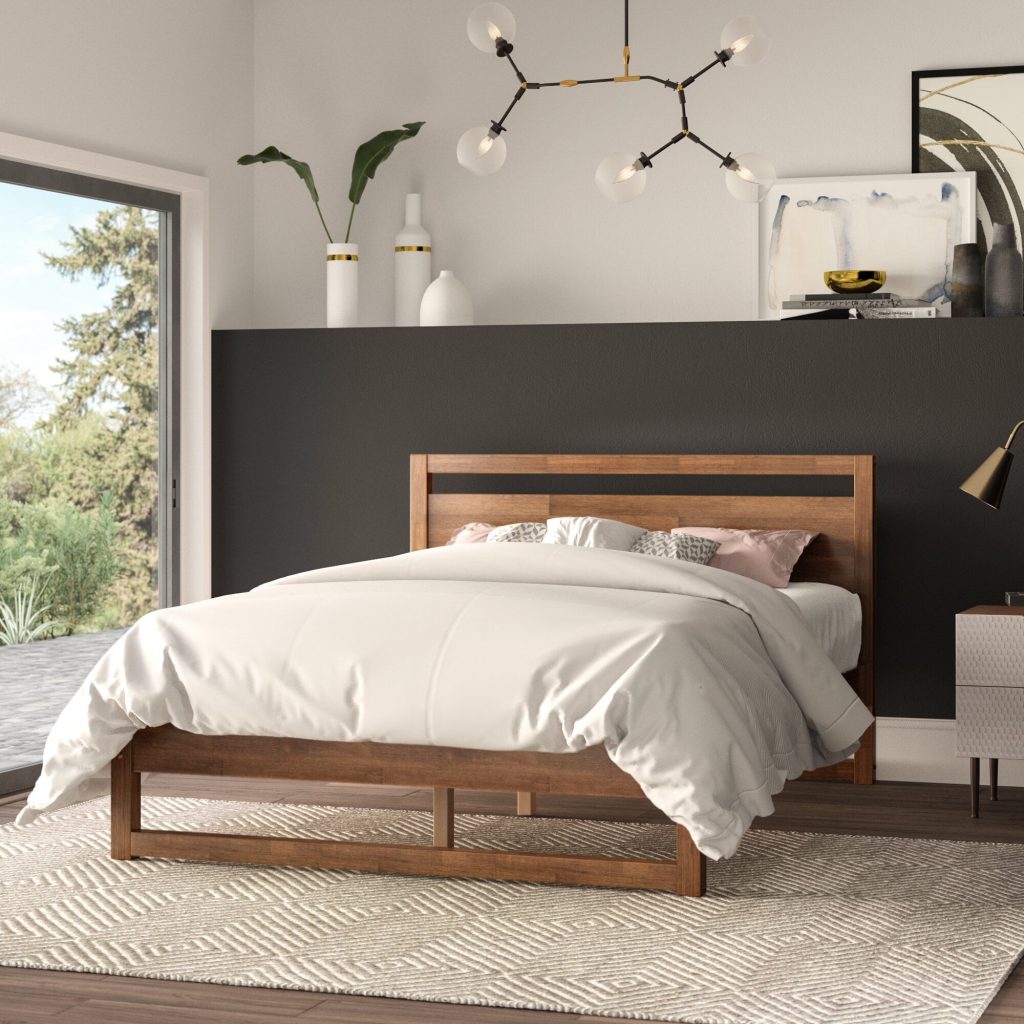 Source: wfcdn.com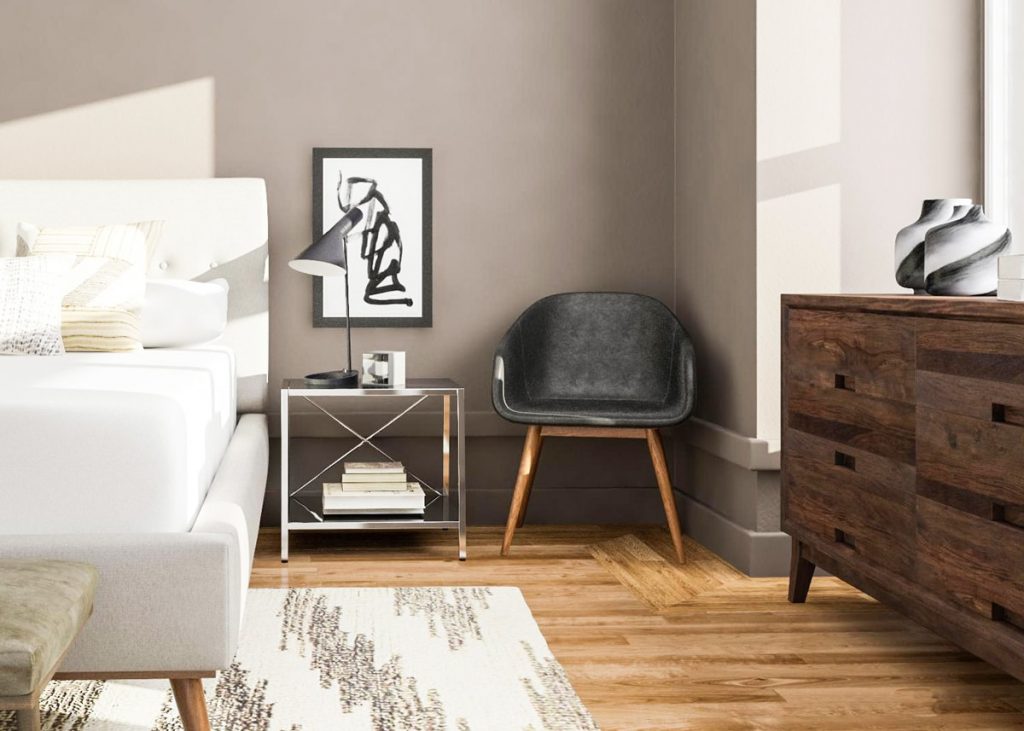 Source: pinimg.com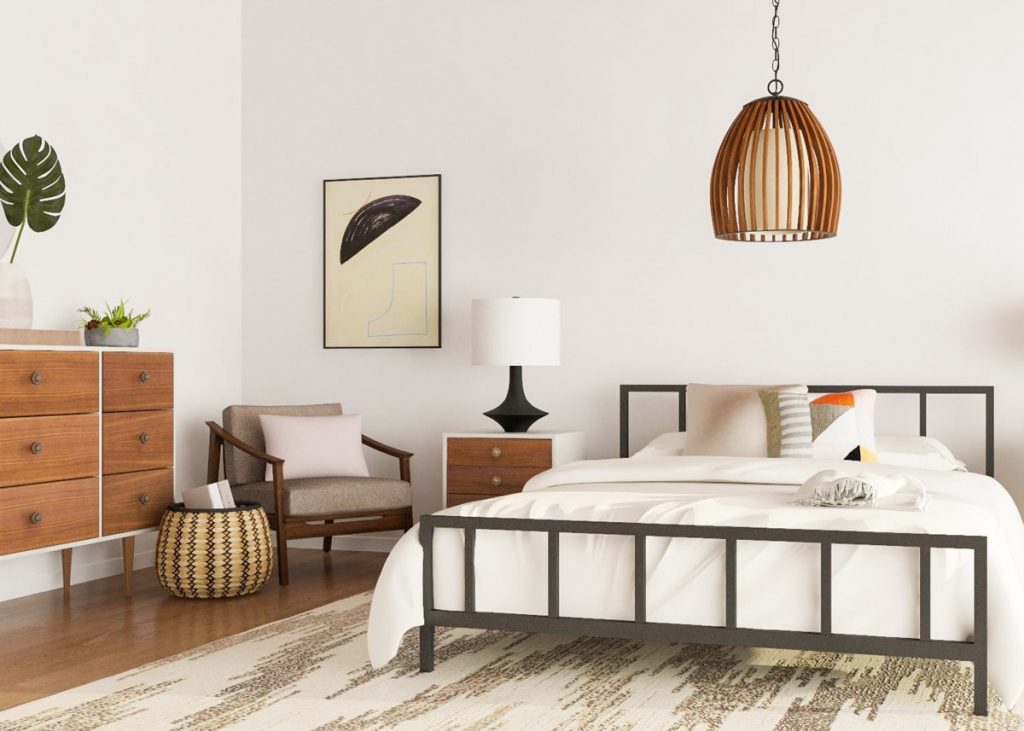 Source: interiio.sg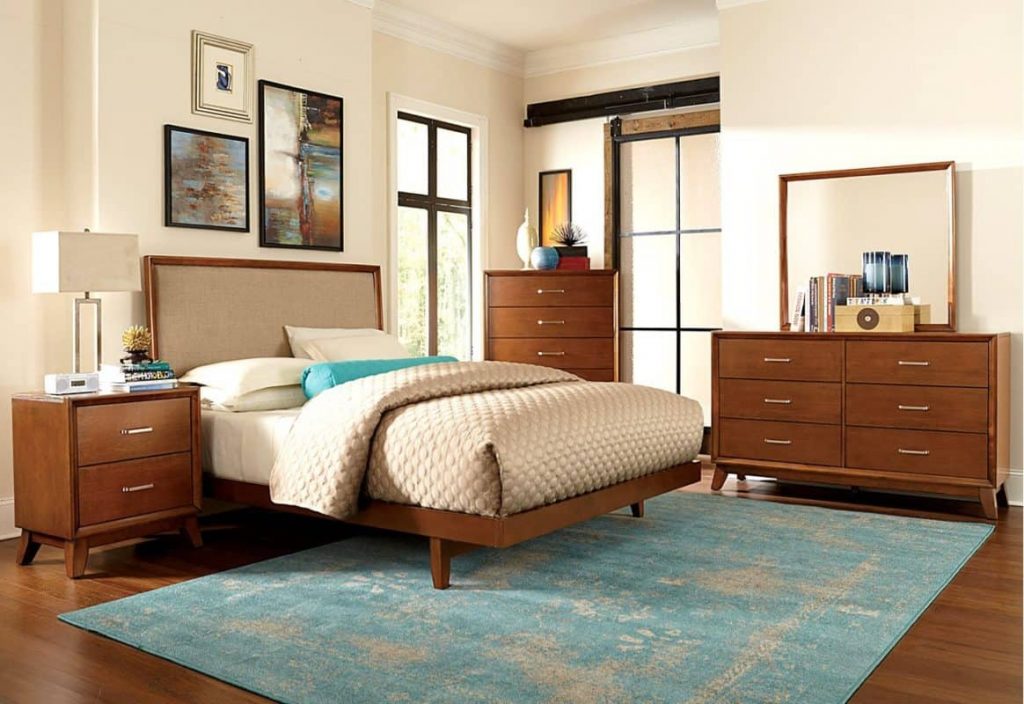 Source: aftavietnam.com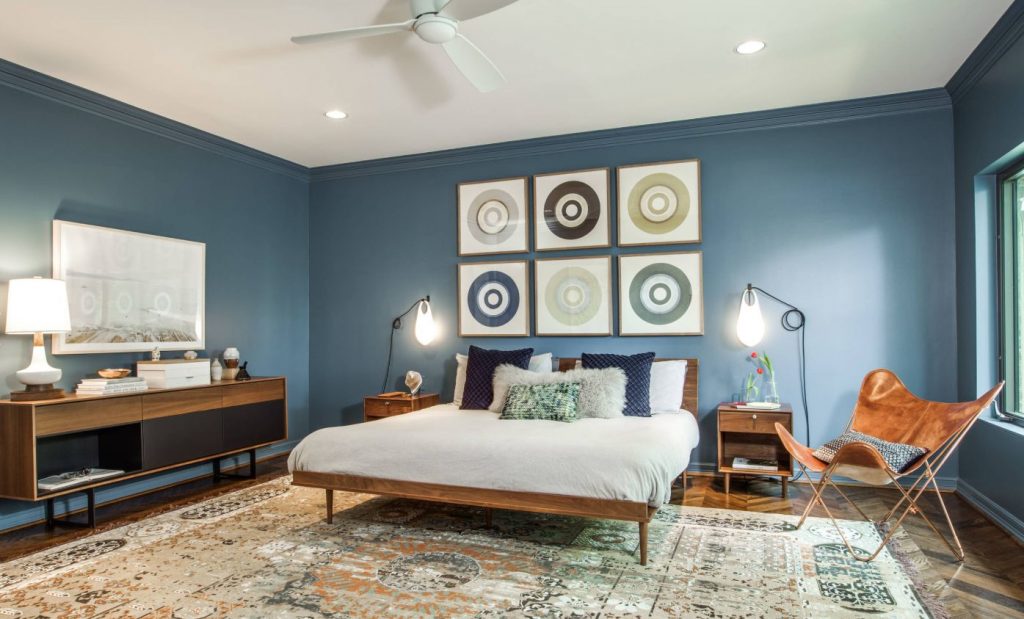 Source: homy.vn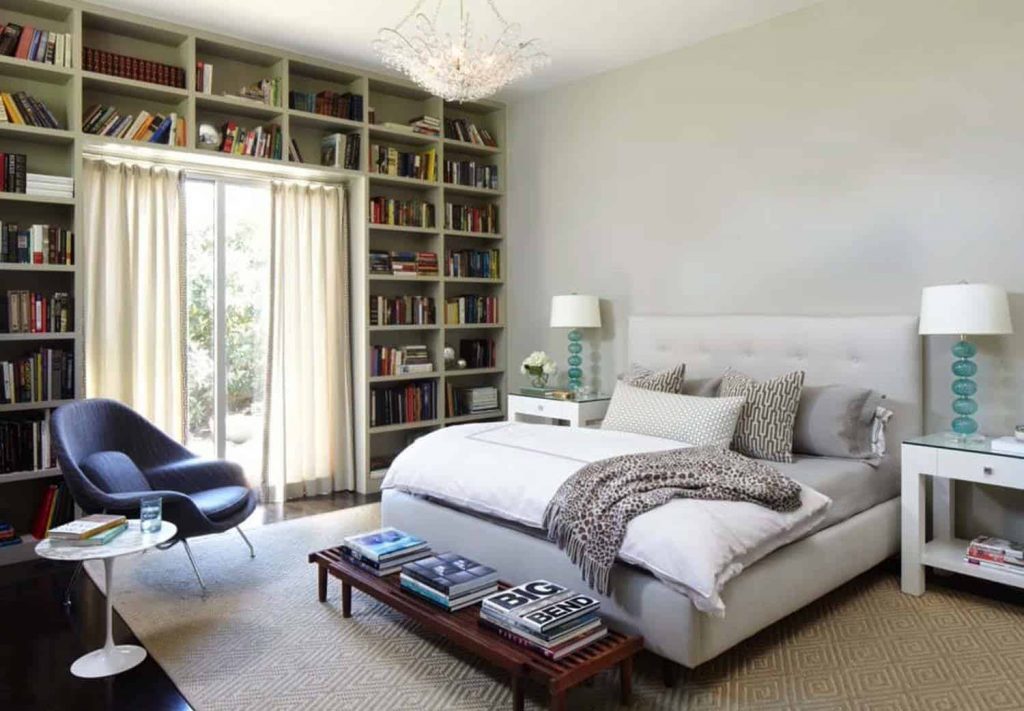 Source: dongianladep.vn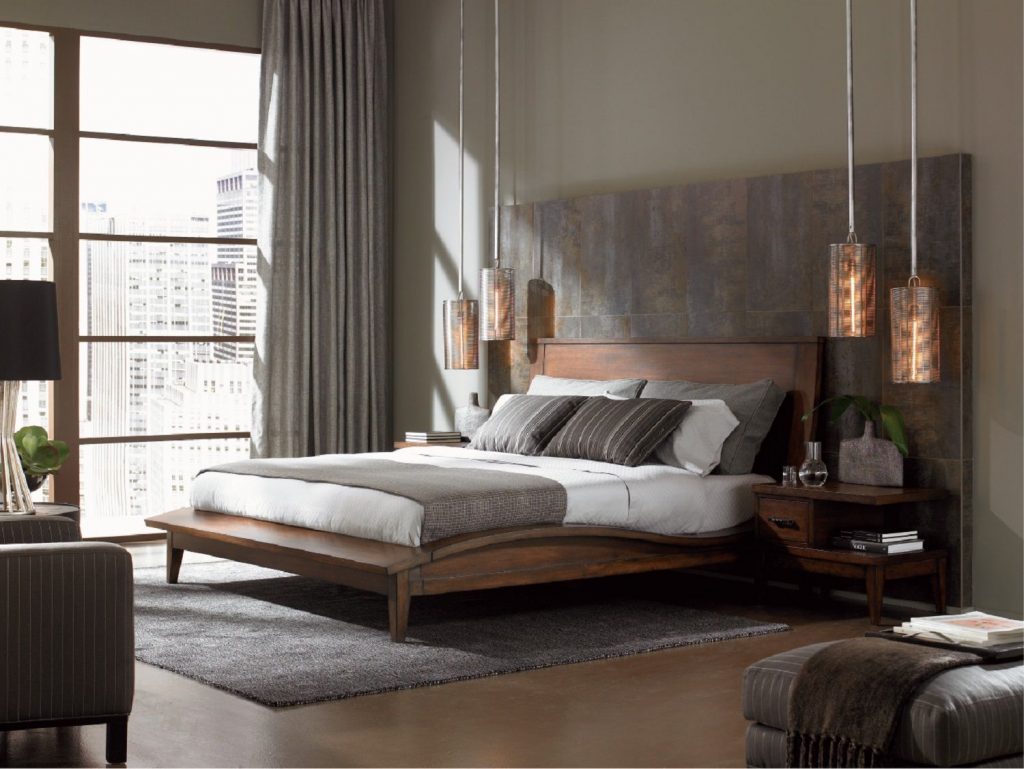 Source: brus.ru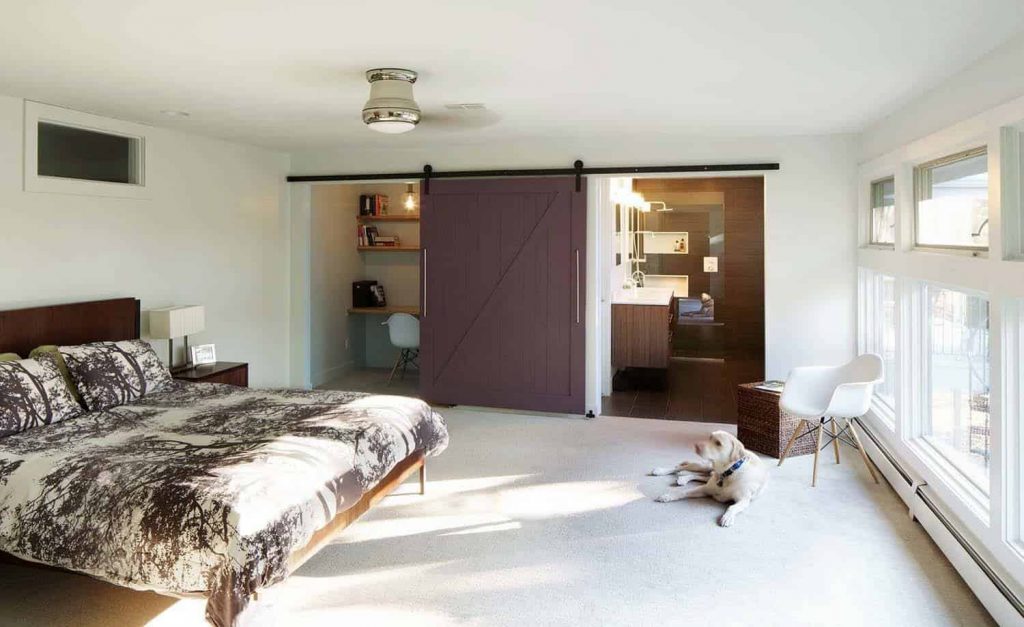 Source: hzcdn.com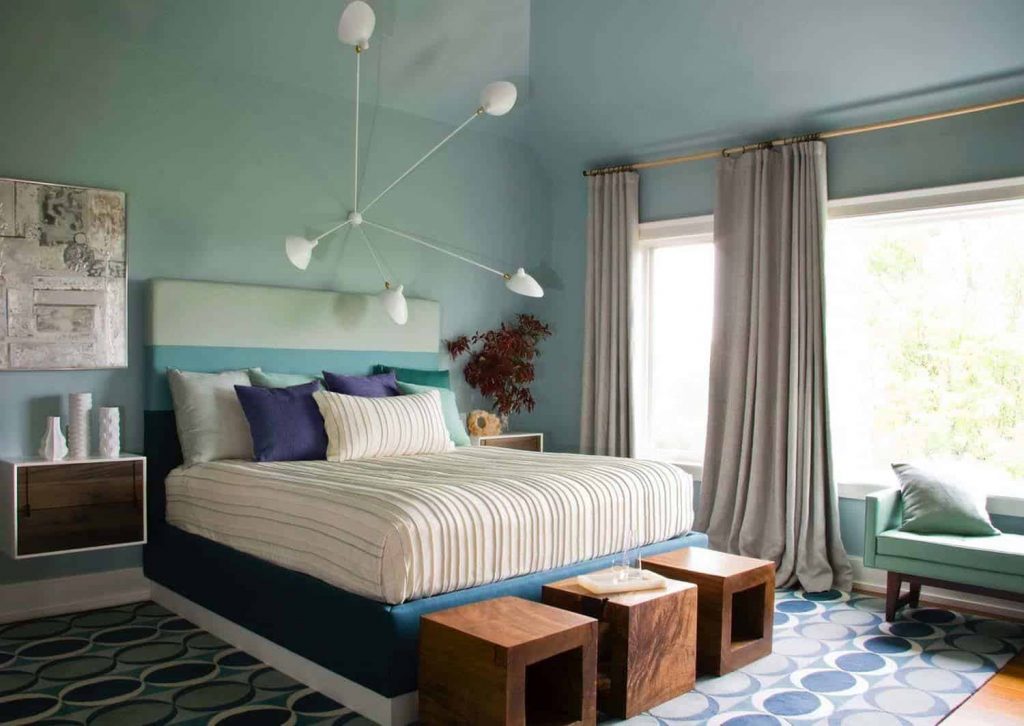 Source: thespruce.com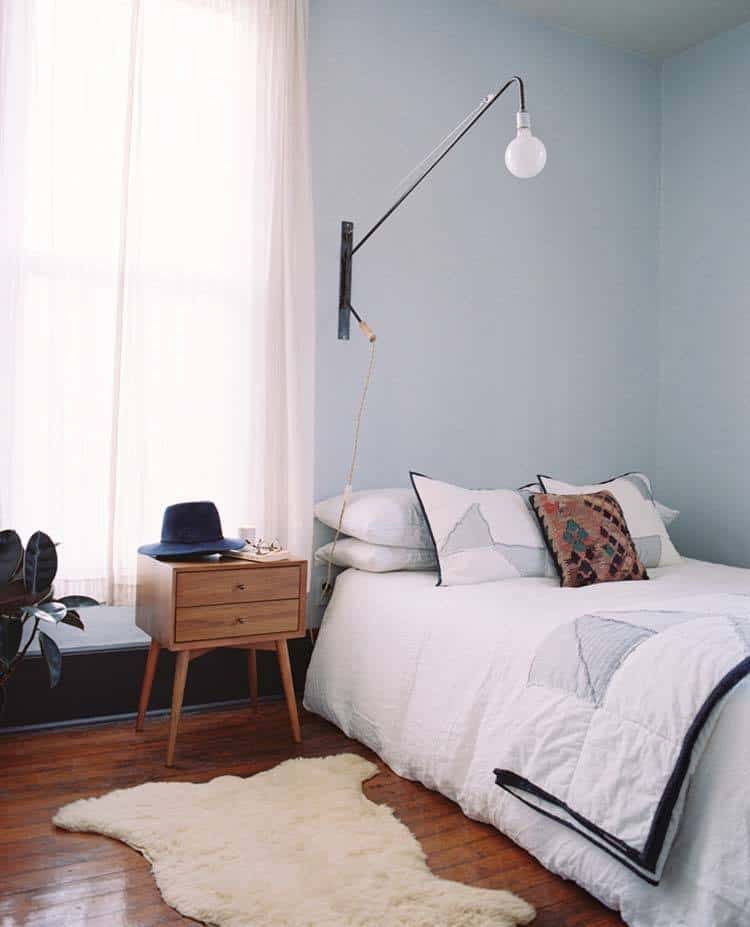 Source: pinimg.com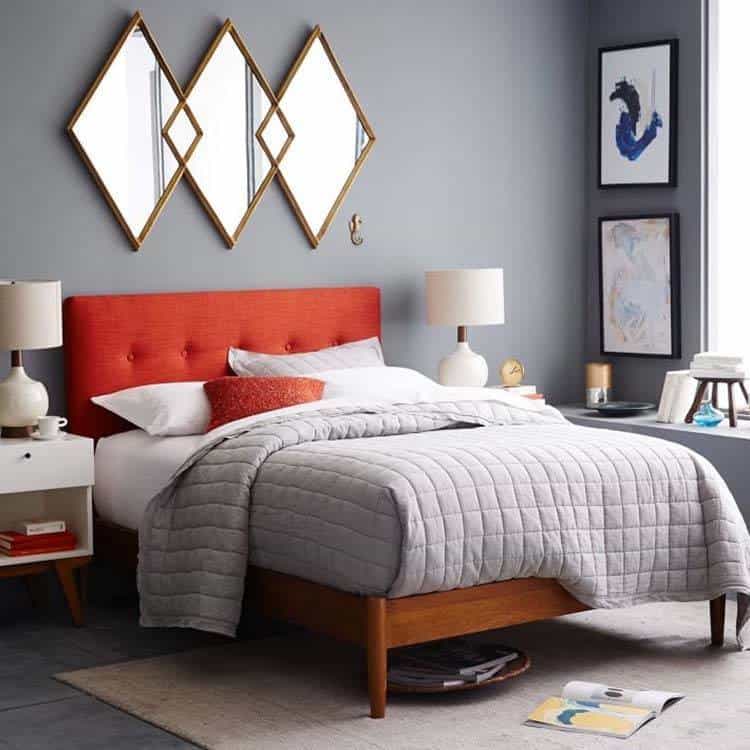 Source: delightfull.eu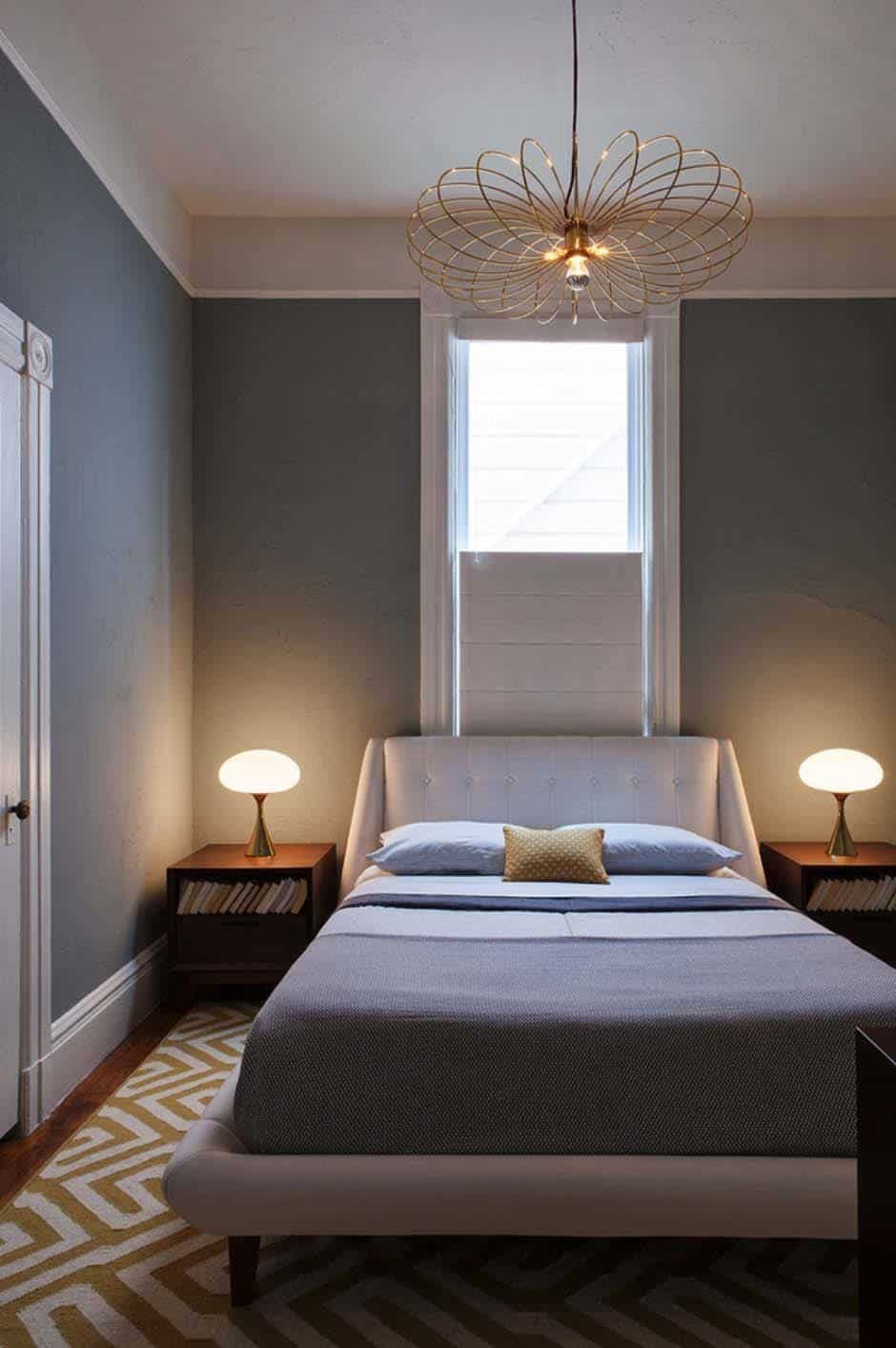 Source: onekindesign.com
Source: pinimg.com
Source: hzcdn.com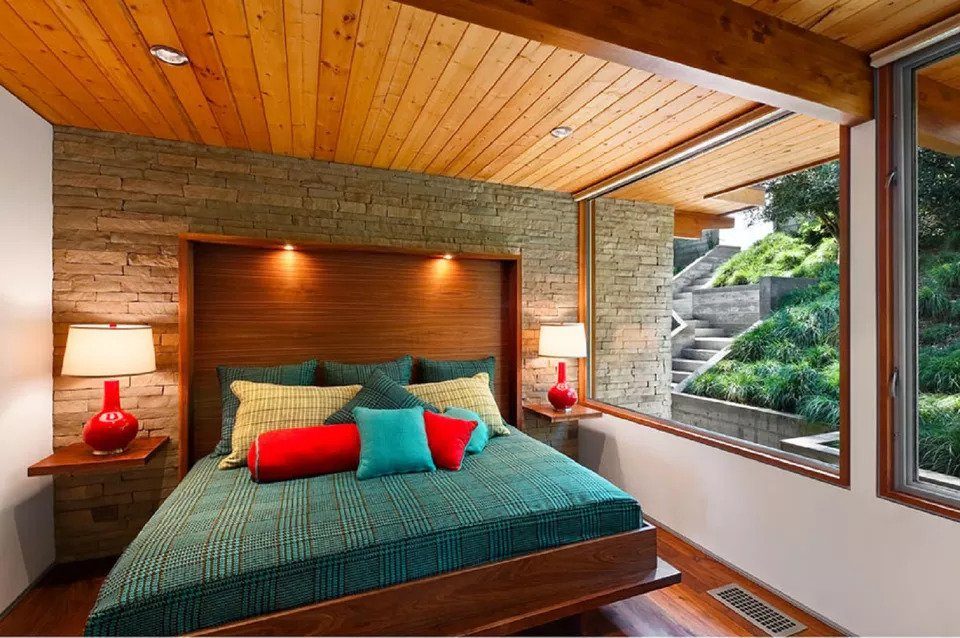 Source: pinimg.com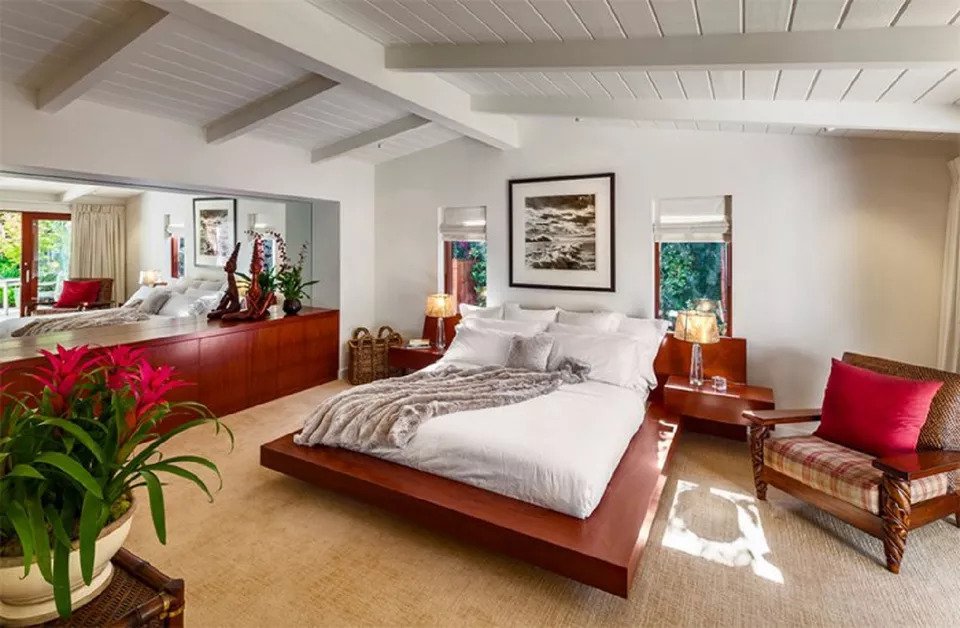 Source: hzcdn.com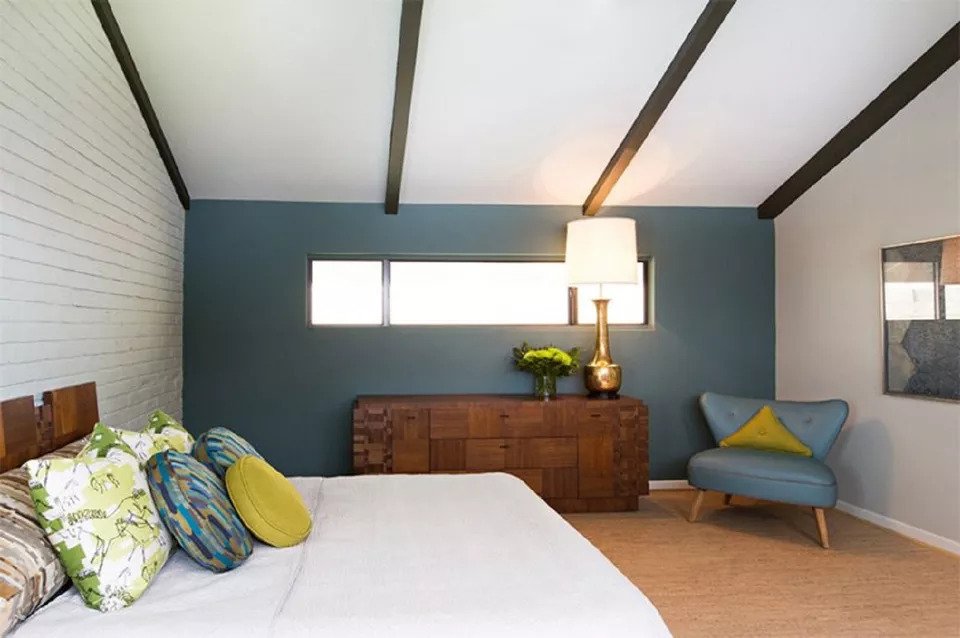 Source: houzz.com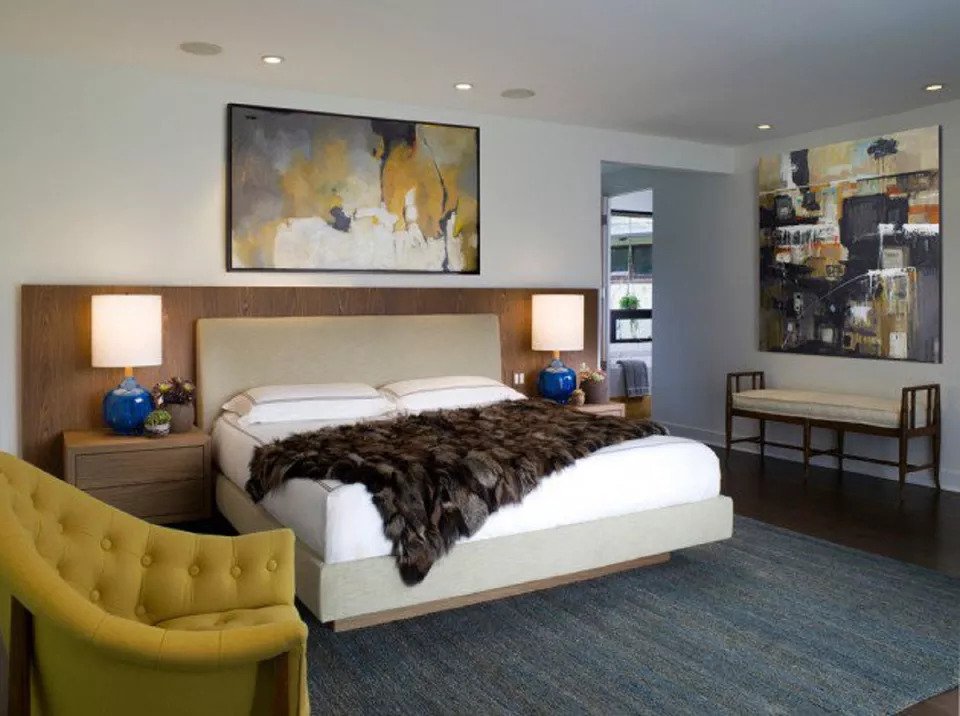 Source: houzz.com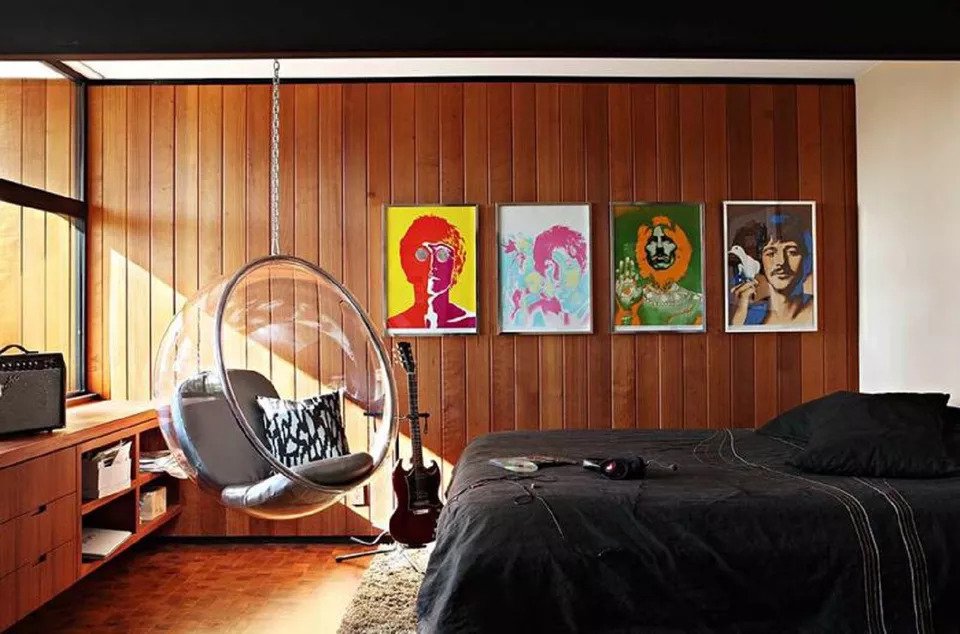 Source: archilovers.com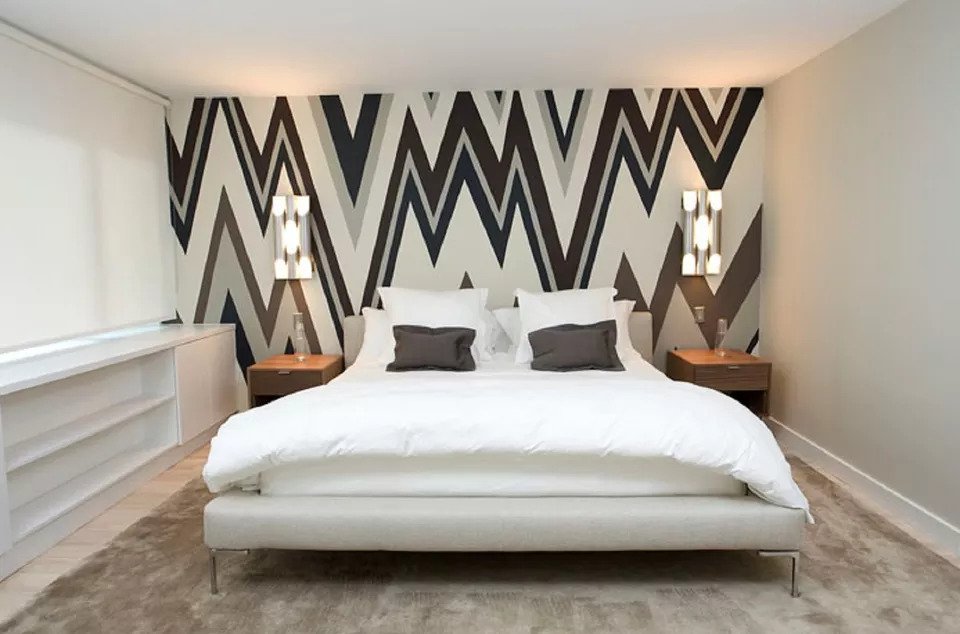 Source: bigfoto.name
What Do You Think?
Now you know how to achieve a mid-century look. So what are your thoughts on modern mid-century style? You can easily transform your bedroom into this style. If still, you're not ready to take a big step like spending on furniture pieces, then at least you can try including natural elements such as nightstands, area rugs, and some plants. Adding these little pieces will impact a lot, and your bedroom will look refreshed and clean. 
For more house decorating ideas, visit Architecturesideas.  There you can find amazing blogs on architecture, home, and DIY projects, which will make your life easy.