10 Best White Living Room Decoration Ideas for 2023
Be it the Greek era of the mid-century era, the color white has always found a distinctive place since history. From ancient times it has been a symbol of peace, purity, and tranquility; making it a timeless pick for all architectural styles. Even in the new age where minimalism has found a binding space in several homes, white is still a preferred choice by many homeowners. From optimizing natural lights in the living rooms to adding versatility to a space, white truly deserves far more credit.
White living rooms will can never be "not-trendy" due to their relevance in every home decor style. I have been an ardent follower of all things that pair up with white and have curated a special list of the top 10 of my favorite ideas for living room decorations. Read on….
Seamless White Floors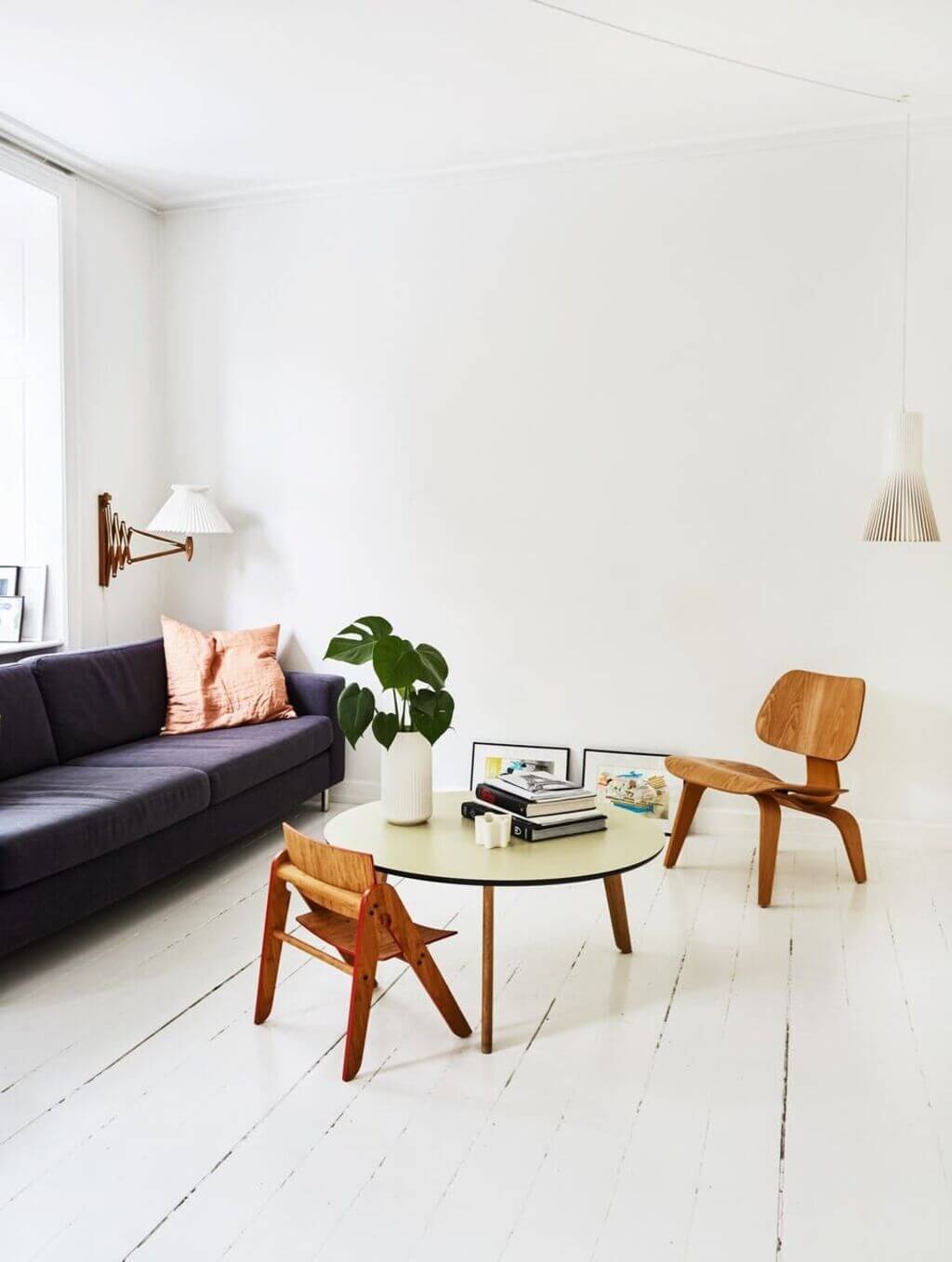 Source: pinimg.com
One of the designer's hacks to increase the volume of the room visually is to add a seamless white-colored flooring. You can accentuate the floor further by adding geometric patterns to create a dramatic look for your floors. In the new age, black and white eclectic floors are in vogue.
Stack the Pillows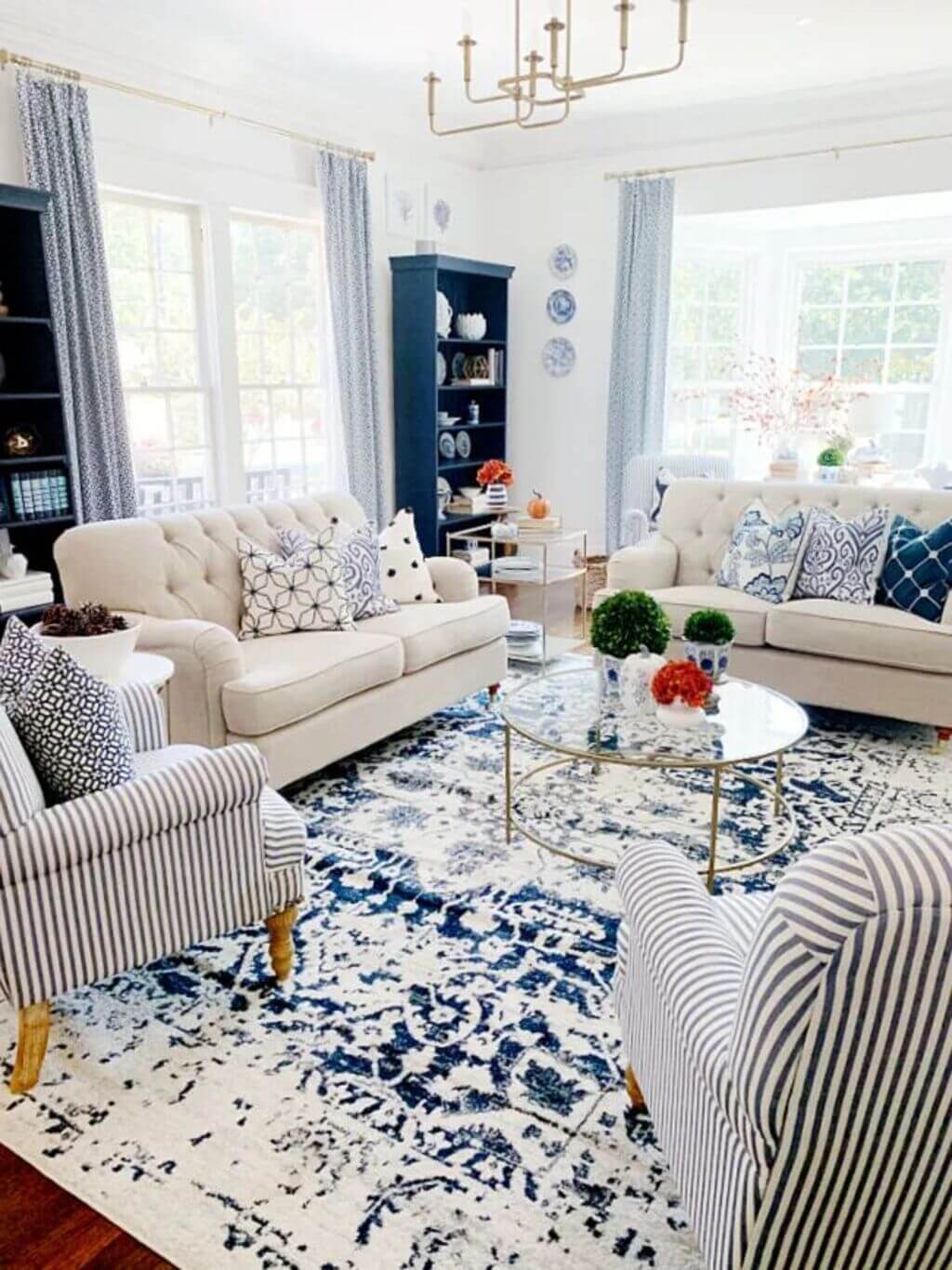 Source: pinimg.com
Layers of your favorite kinds of pillows will instantly add an interesting depth to an all-white living room. You can choose from various textures and prints that align with your color palette; you needn't stick to an all-white theme, instead, add a few color pops to highlight a few features in the neutral backdrop. 
White Moldings to the Rescue!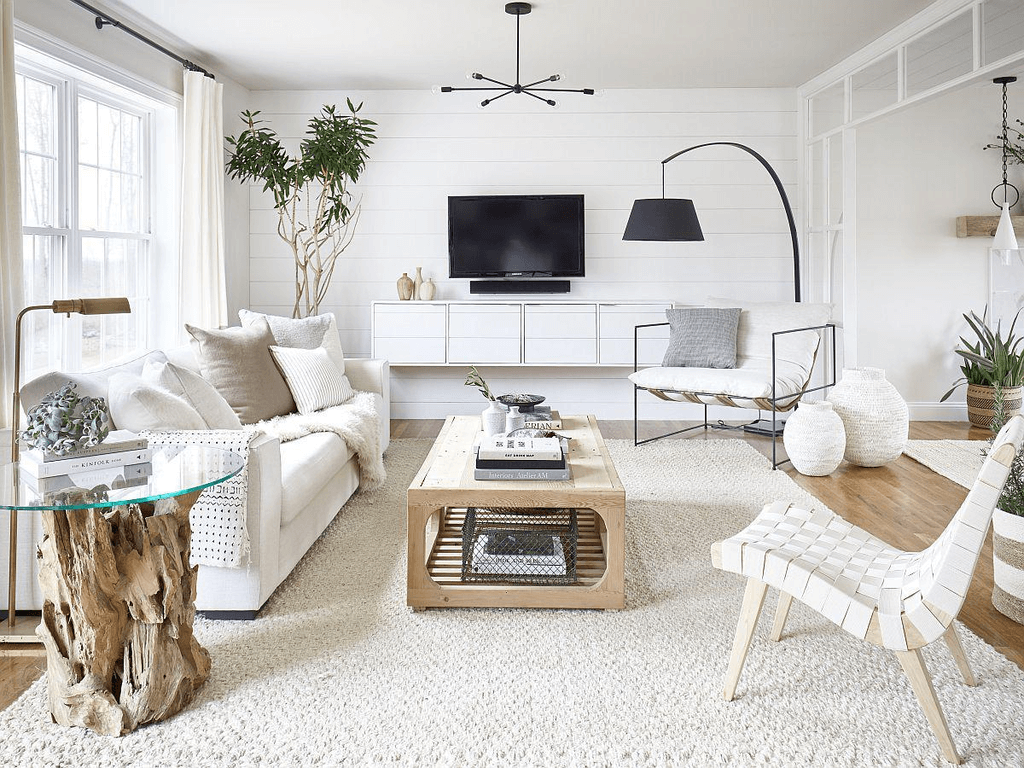 Source: bergerhomediaries.com
Create a sense of intricacy with architecturally detailed moldings—on the floors, walls, or ceilings wherever you like to have them. Parisian chic is a trendy style that is making the rounds in all 2023 homes; the ornate moldings the subtleness of white adds a timelessness to your spaces. 
Also Read: How to Make a White Room Feel Grand
Making a statement with White Coffee Tables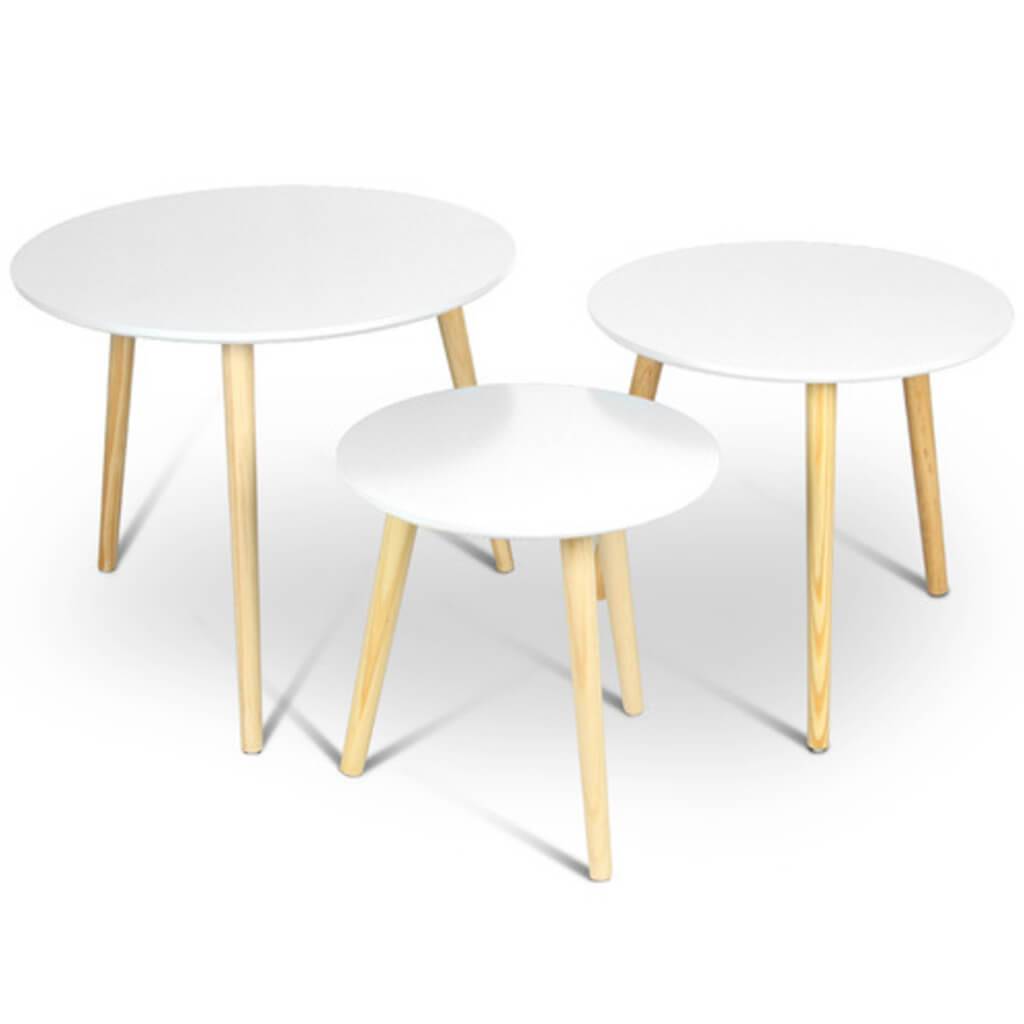 Source: zcdn.com
White coffee tables from Auspoints.com.au can be a highlight feature of your home. They're also multi-use and can easily be a part of your home decor without taking up much space. You can decorate it further by adding a few natural planters for a calm vibe during your evening coffee time. These classic pieces can merge with any decor style while creating a distinctive presence for themselves. 
Amp Up the Space with a Statement Sofa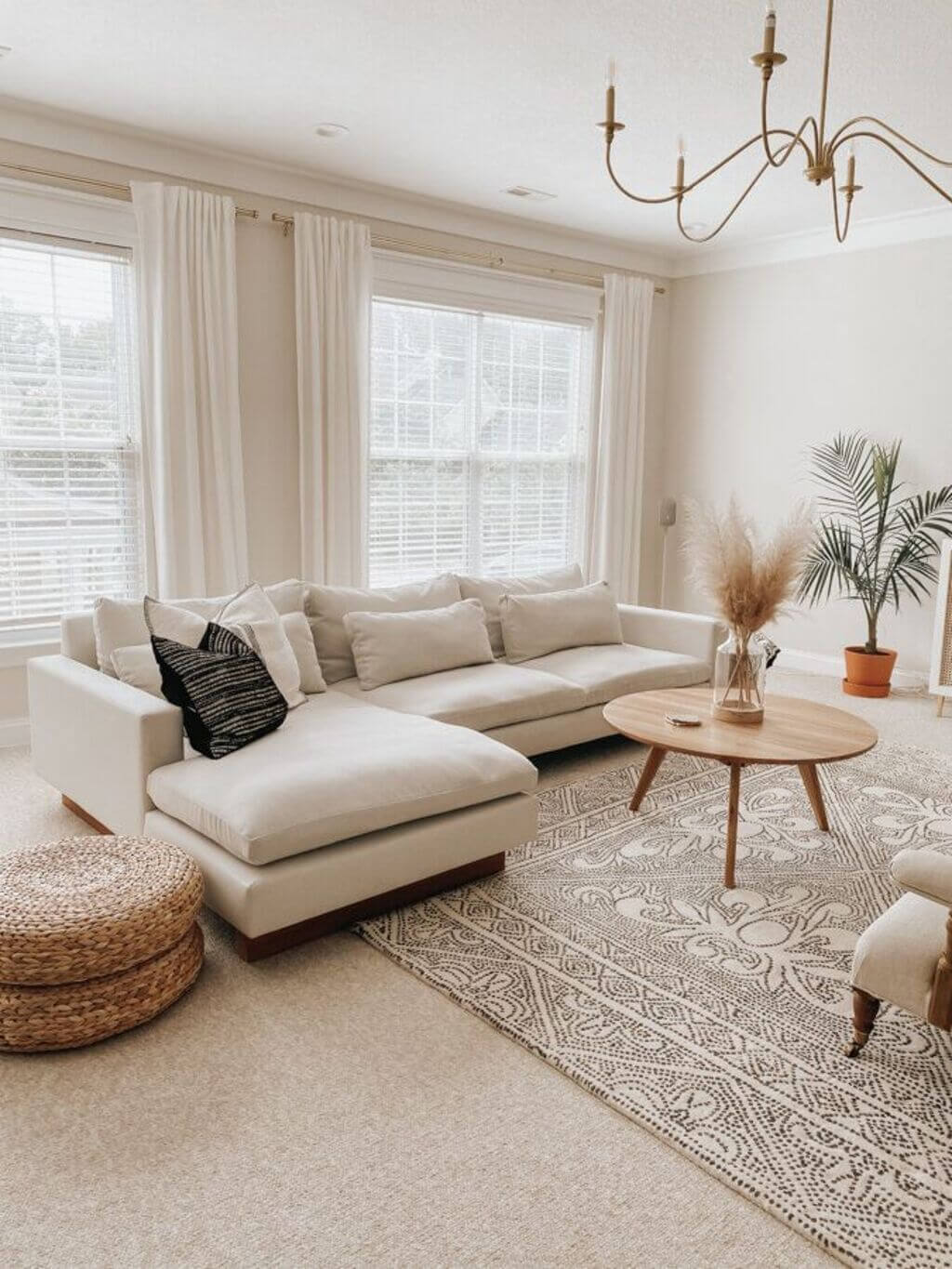 Source: pinimg.com
The one piece of furniture that becomes everyone's favorite spot to hang out is a comfortable and cozy sofa. Consider an all-white sofa and see how it changes the entire game. It blends with your overall aesthetics and even if you have a smaller apartment, you can still go for a slightly bigger one, as white creates more visual space. It allows you to add that extra comfort with its sense of appeal. 
If maintenance is an issue, then go for throws that align with your design theme, to create an interplay of colors.
Layer the Mirrors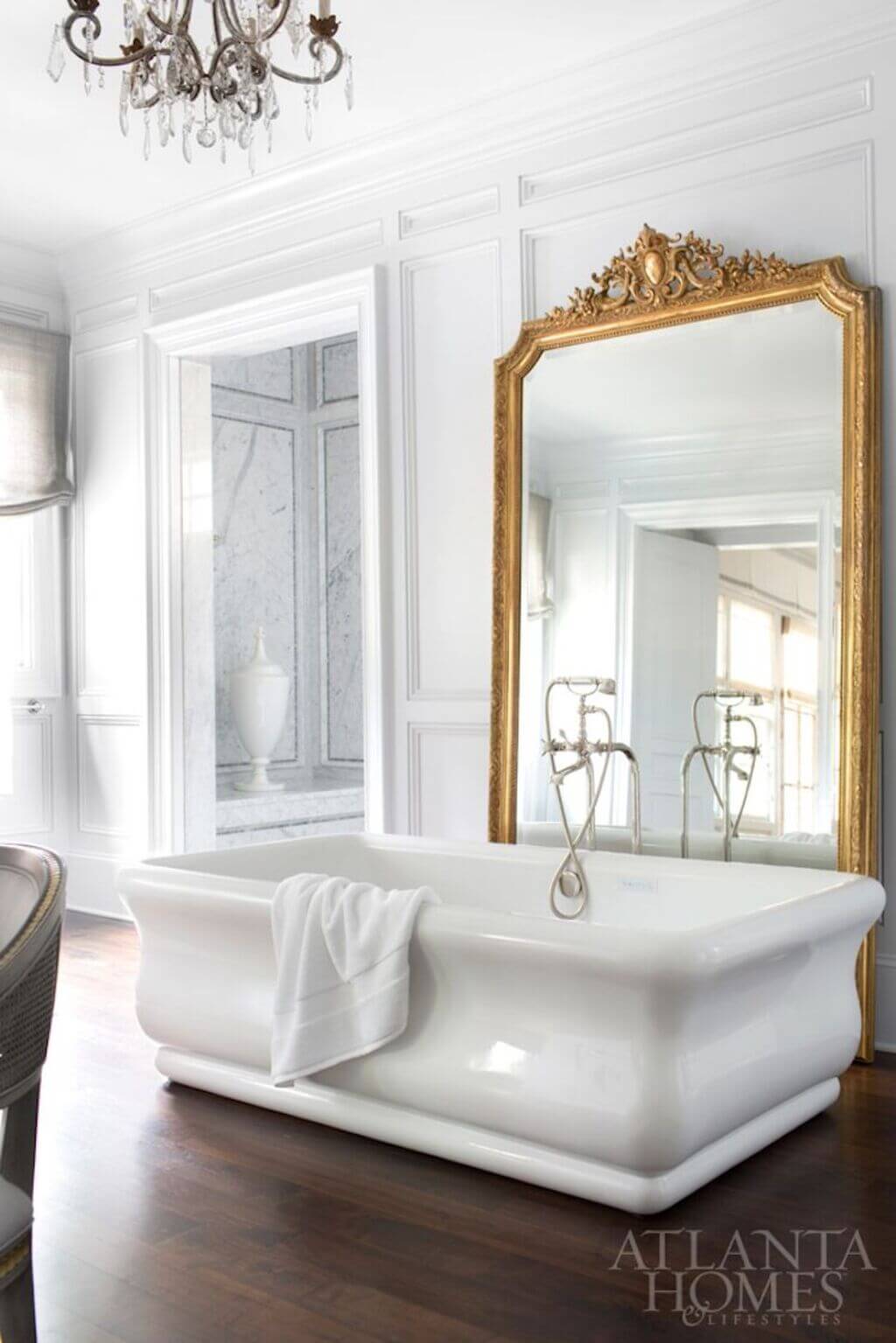 Source: pinimg.com
A white space when added with a layer of mirrors on the wall has an ethereal presence. It creates a divine blend of class while turning your spaces into a statement in itself. If you have a small apartment, mirrors can also help your space look bigger. 
Warm and White Hues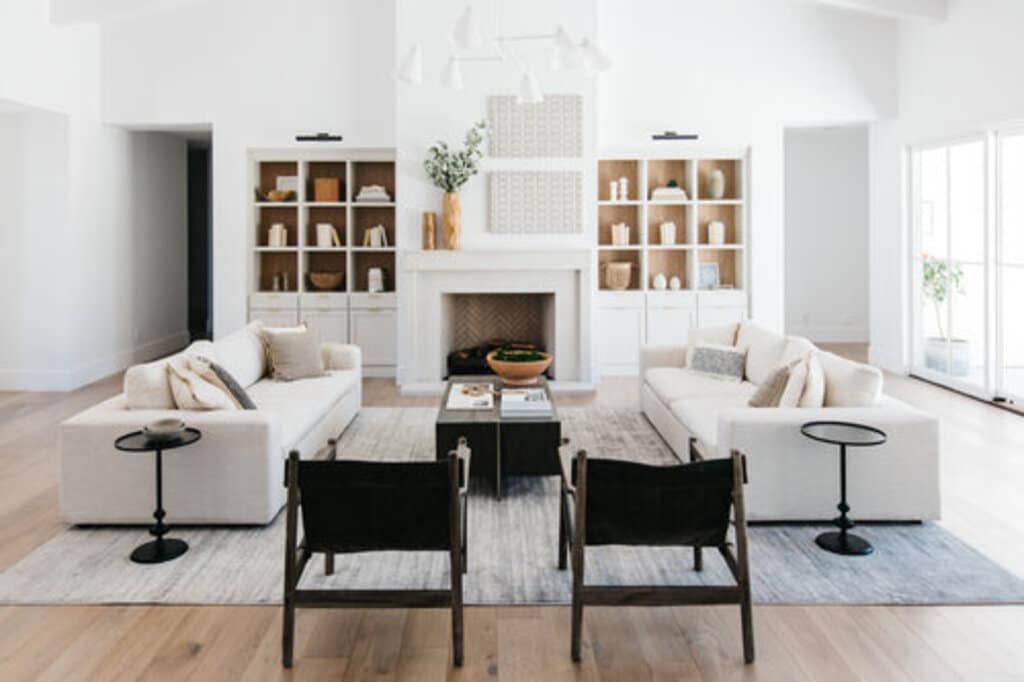 Source: cdn.com
Different shades of ivory and cream will give you the perfect texture and add a sense of warmth to the space. You can accentuate the warmth through tan armchairs, brown rugs, or art that aligns with the theme. Your wall paints and colors will make a huge difference in creating comforting hues in a white space. 
DIY Decor Ideas for the Creative Minds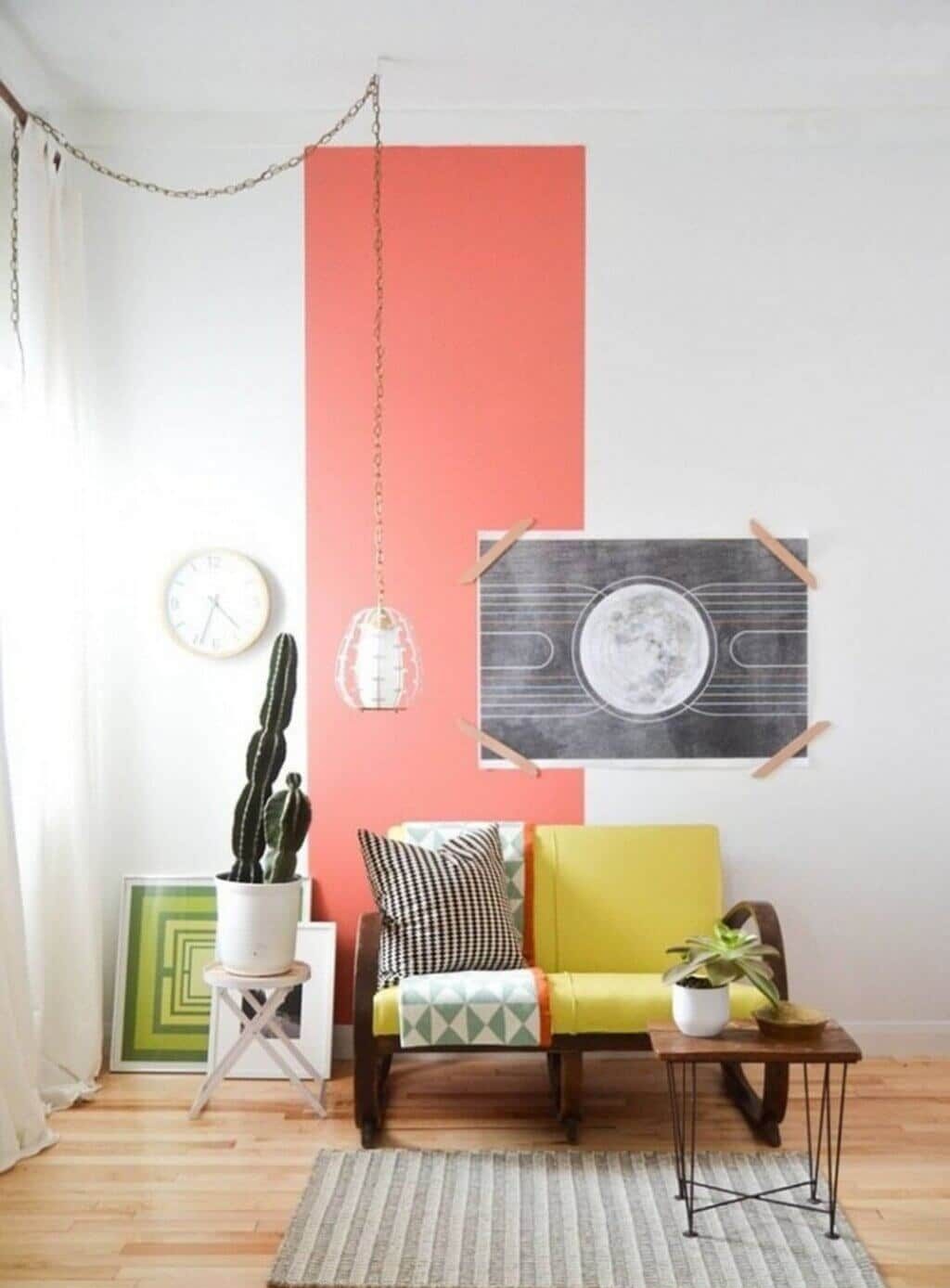 Source: mykaleidoscope.ru
What's a home without some DIY pieces to leave a bit of 'You' around? Put your hands on some white color and get hands-on with your walls. You can create more personalized walls by crafting them as your own. There are several textures and finishes that you can look into if plain white is not on your mind. 
Also Read: Top 7 Living Room Trends 2023 That You Should Try in 2023
Use the Vertical Space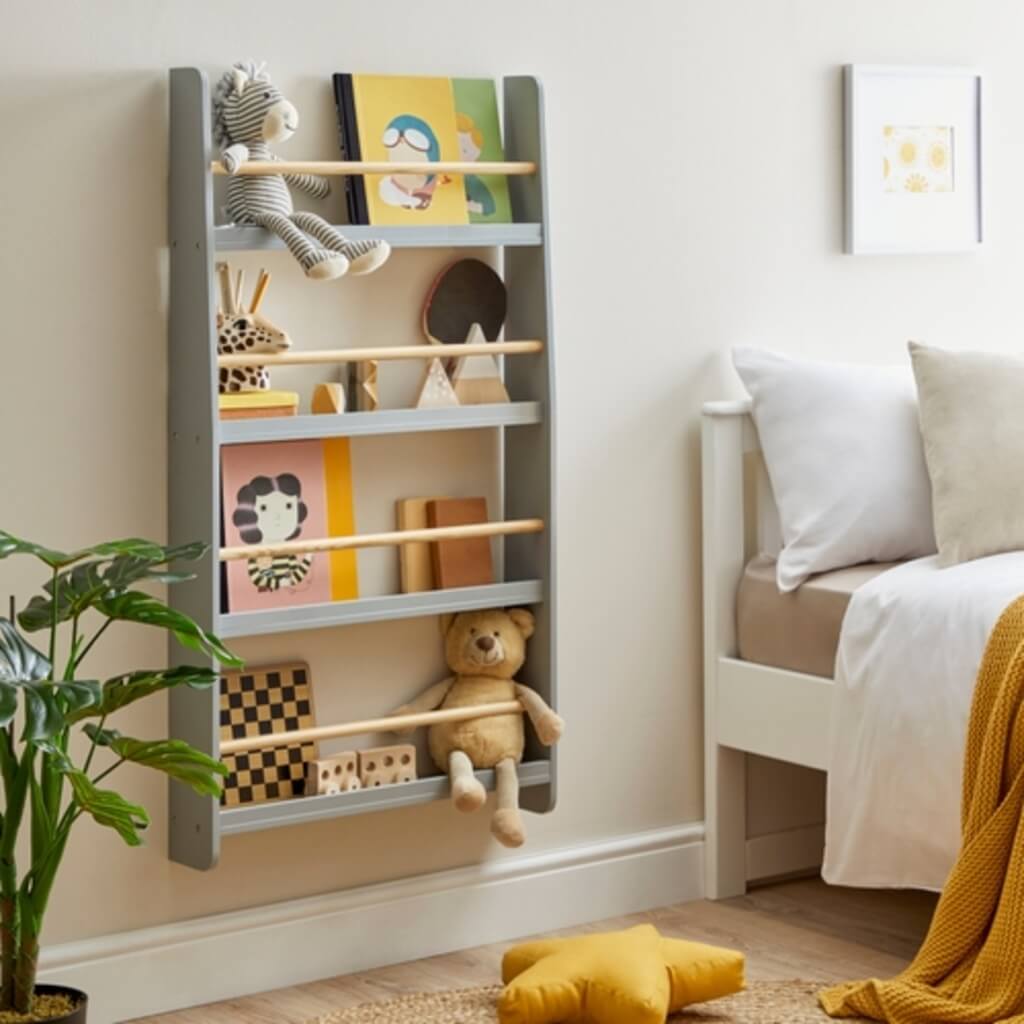 Source: imagekit.io
Take the benefits of all the vertical elements in your living room. Whether it's customizing bookshelves to create a display or hanging a big wall clock. White walls can be made more interesting by grouping things together—Staggered photos, trophies, art, or indoor plants.
Give It a Vintage Look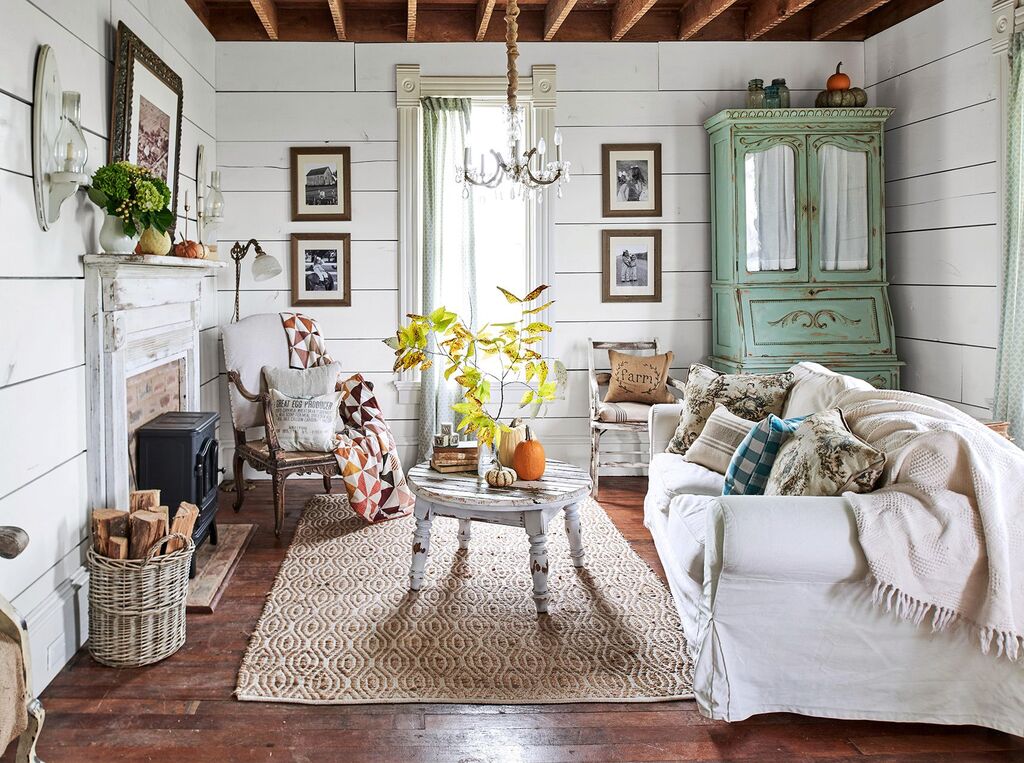 Source: bhg.com
An all-white living room allows you to delve into the vintage era. Convert that old wooden armoire into a unique piece of art to display to your guests or glam it up with a vintage chandelier. Pick up old furniture and paint it white to add the sense of a vintage era with a modern approach. 
Are You All Set?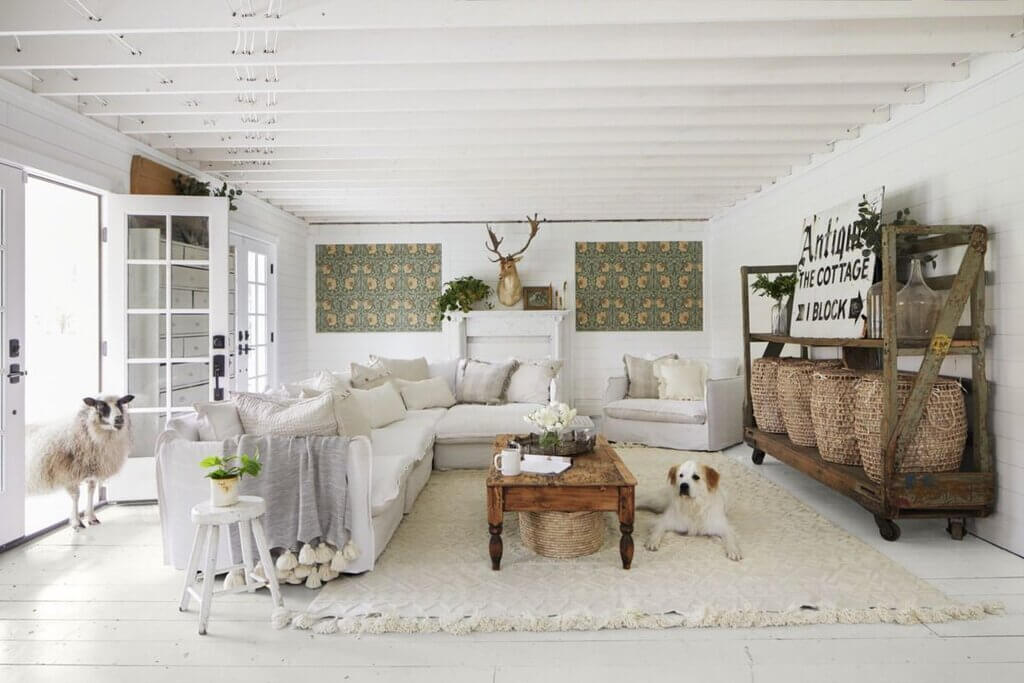 Source:  twimg.com
All white is a blank canvas, it allows you to mix different items, textures, shades, finishes, and even colors; design freedom indeed.  From white coffee tables to your white wooden armories, the choice of furnishings is endless! With these tips and tricks in mind, I hope you will have a clear idea of how you can spruce up your homes with this timeless color – White!