12 Best Outdoor Ceiling Fans for Every Home Decor
Lounging on the patio or porch sounds fun unless the scorching sun makes it difficult to bear the heat. A covered or semi-covered outdoor space has gained importance, especially in the lockdown as we all seek a break from the interiors. To make this small retreat a soothing one, you need to look for the best outdoor ceiling fans.
The sweltering summers can warm up the outdoor spaces but this shouldn't stop you from spending time on your decks. The best outdoor ceiling fans can keep you cool even on the hottest summer day. Instead of placing a pedestal fan, go for ceiling patio fans to offer you more room for fun and lounging.
Modern fan designs come in a variety of designs and features. Fans are no longer an element of convenience, rather people opt for outdoor ceiling fans with light to jazz up the essence of the whole space. The attention-seeking accents and aesthetics in the best outdoor ceiling fans offer you ease in a cool way.
Let's have a look at the best outdoor ceiling fans to make sure that you're chilling more comfortably and having more fun.
The Best Outdoor Ceiling Fans 2022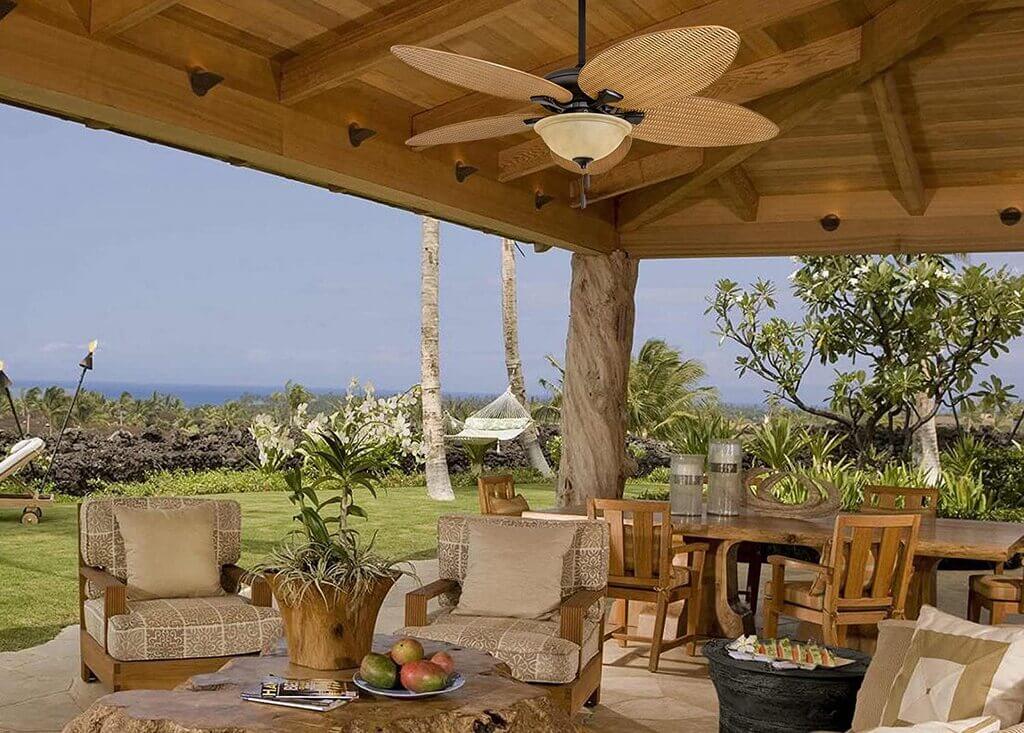 Source: bobvila.com
What's the point of a well-furnished outdoor space when you can't spend time in the summer? The exterior spaces like decks, patios are meant for relaxation. 
And to make these zones even more refreshing for you, here are the 12 best outdoor ceiling fans to beat the heat with.
1. The Pocket-Friendly: Hunter Fan Company- Cassius Best Outdoor Fan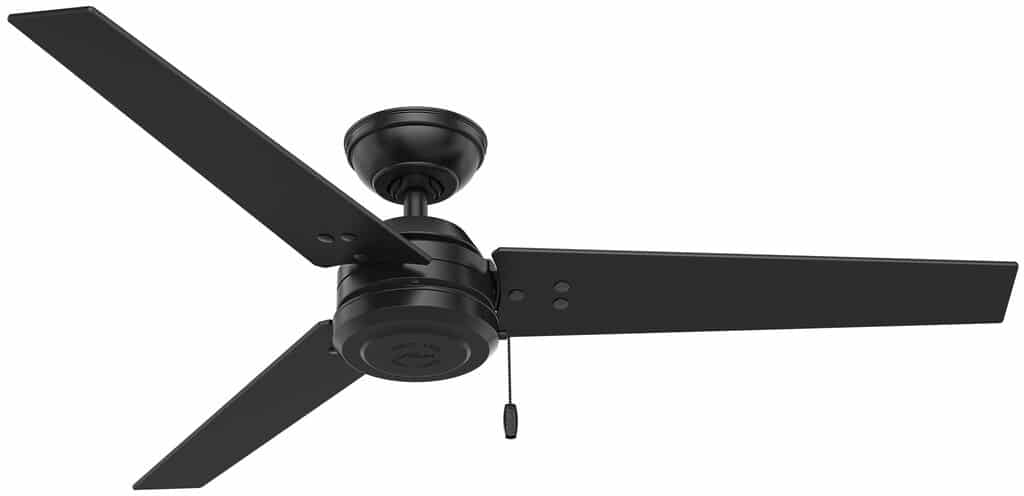 Source: images.ipros.jp
Buying something cool shouldn't be hot in your pockets. The Hunter fan company offers the best outdoor fans that fit your budget. It is a valuable choice with excellence in quality. The wide fan can either be added on a covered porch or can even be utilized in the interior spaces.
The fan is equipped with a reversible motor and an adjustable down rod. The stunning matte finishes in bronze, white, and silver accents can be chosen to enhance the visual appeal of the outdoor space.
2. The Best Outdoor Ceiling Fans with Vintage Vibe: Prominence Home Abner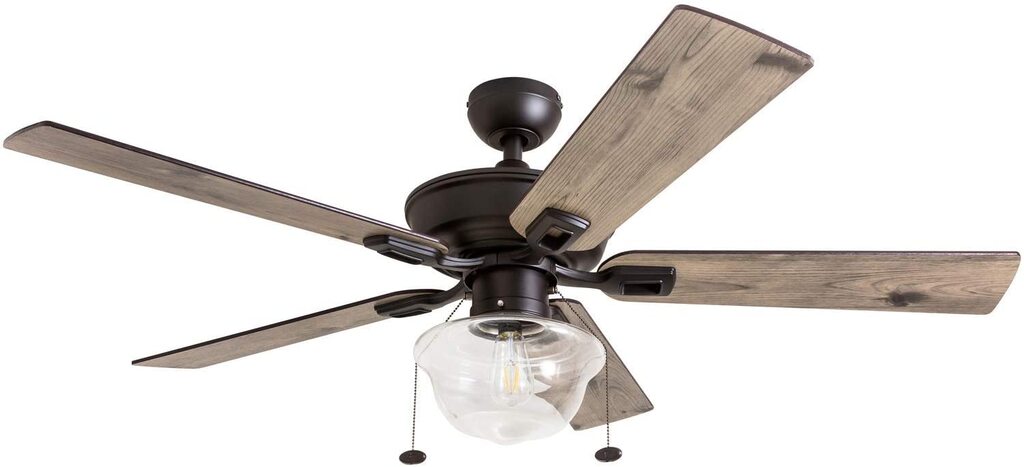 Source: amazon.com
Are you a lover of everything old and charming? Prominence Home offers you the best outdoor ceiling fans with lights. The rustic appeal of a covered porch can be jazzed up by adding this designer comforting unit. The traditional look is achieved with the molded and brown-toned body of the fan. The fan blades offer two lovely finishes with their reversible feature. The dark maple is complemented with silver oak on the lighter side of the fan.
The dimmable light equipped on the fan allows you to form the ambiance that you desire. This is one of the best outdoor ceiling fans for covered areas with angled ceilings. 
3. Premium Choice: All Modern Hedin- Best Outdoor Ceiling Fan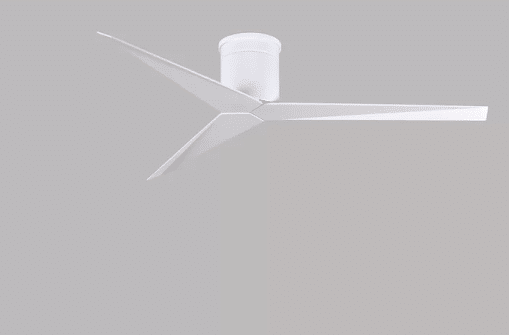 Source: googleusercontent.com
Looking for the best outdoor fan to go with the modern architecture of your home? All modern hedin offers you an edgy fan design to keep you and the decor cool.
The design along with a material palette composed of brushed nickel and matte black is a perfect blend to slay the modern design. The metal body along with ABS plastic blades forms a unique look. This advanced fan design can be operated remotely, thus offering you a smart solution to stay cool. With a total of six fan speeds and motors, this can be considered as one of the best outdoor ceiling fans with high energy efficiency.
4. Smart and Aesthetic: Westinghouse Lighting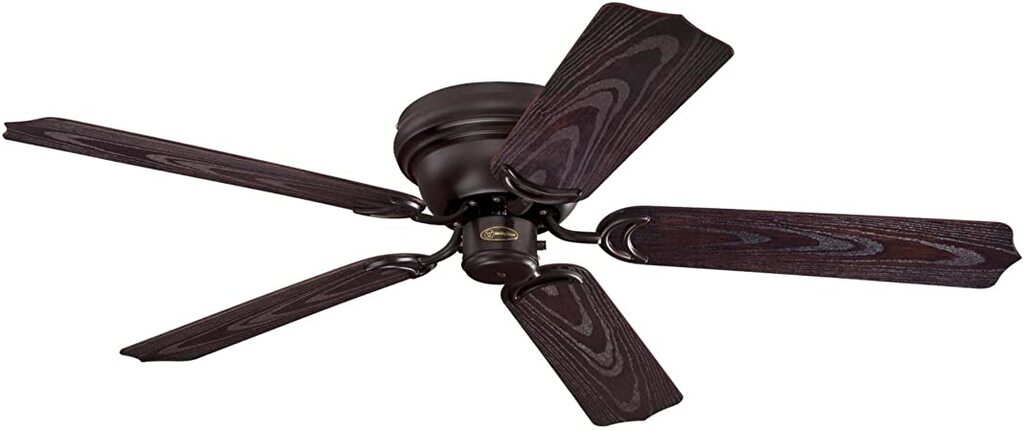 Source: amazon.com
Making it to the list of best outdoor ceiling fans with light is the Westinghouse outdoor ceiling fan with light. The machine is equipped with advanced technology that offers great cooling. This efficient fan is well-suited as small patio fans.
Without having to worry about the hassle of installing a down rod, this ceiling can be flushed on the ceiling. This fan style blends well with any traditional decor. The lighting kit can additionally be installed with the fan set. This single-speed fan can be installed anywhere for functionality and aesthetics. 
5. The Best Outdoor Ceiling Fans for Large Areas: Minka-Aire Brushed Steel Fan

Source: googleusercontent.com
Is your desired goal to keep a large gathering on a large porch cool? Minka-Aire can offer the best solution.
It is one of the best outdoor ceiling fans 2022 with eight blades rotating to keep a spacious porch cool. The design with clean lines can be used to elevate the existing design language, whether it's modern, rustic, or bohemian. This powerful fan can either be operated by wall-mounted switches or via remote control. Well, if that's not enough to fascinate you, it can even operate by voice control. Isn't this sleek fan ahead of the rest?
6. The Best Outdoor Ceiling Fans with Lights: Home Decorators- Pompeo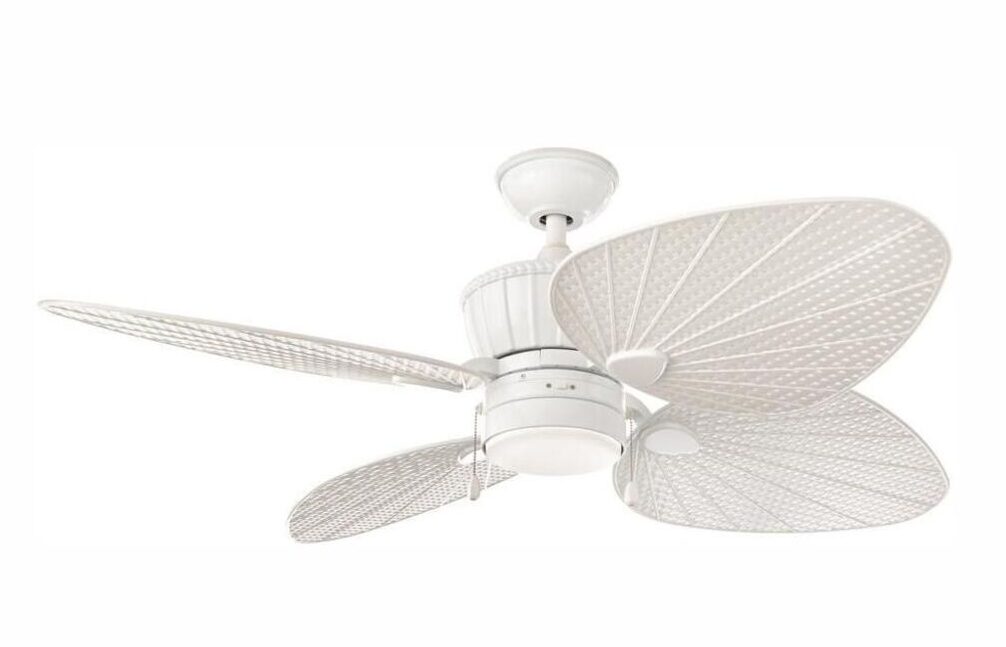 Source: pinimg.com
Looking for an elegant outdoor ceiling fan with light? Home Decorators Pompeo is a tropically ornate fan with a light fixture. One fan serving cool air and ambient lighting, amazing, right?
The great functionality is offered at a reasonable cost with its sculptural blade design. Whether it's in use or not, the fan is always serving the purpose of enhancing the aesthetics of your outdoor space. It can either be operated with a typical pull chain method or remote control. 
7. Simple Aesthetics: Fanimation Studio- Matte Black Outdoor Ceiling Fan with Light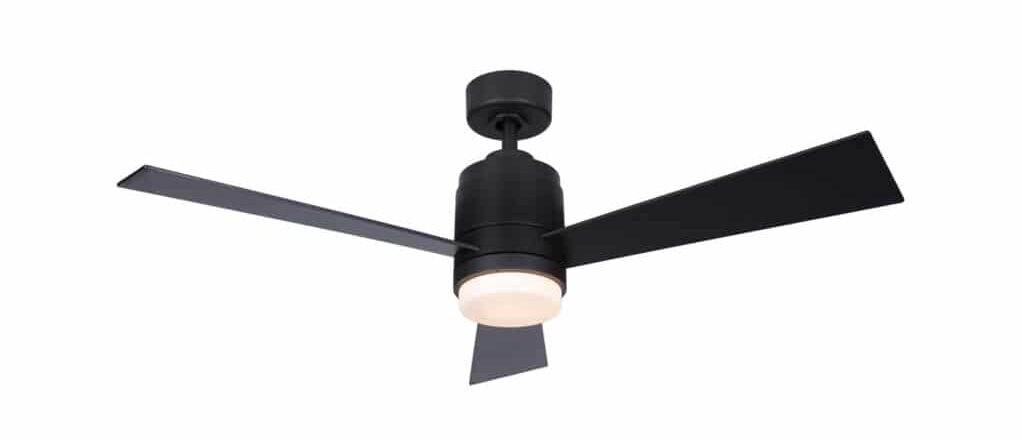 Source: manuals.plus
A fan of simplicity? Fanimation Studio offers the best outdoor ceiling fans in a matte black finish with built-in LED light. The slim blades compose a sleek design with modern aesthetics.
Whether you employ it in exterior or any interior space, the fan binds the whole design together and adds interest to the space.
8. Small yet Effective: Casa Vieja- Outdoor Ceiling Fans with Lights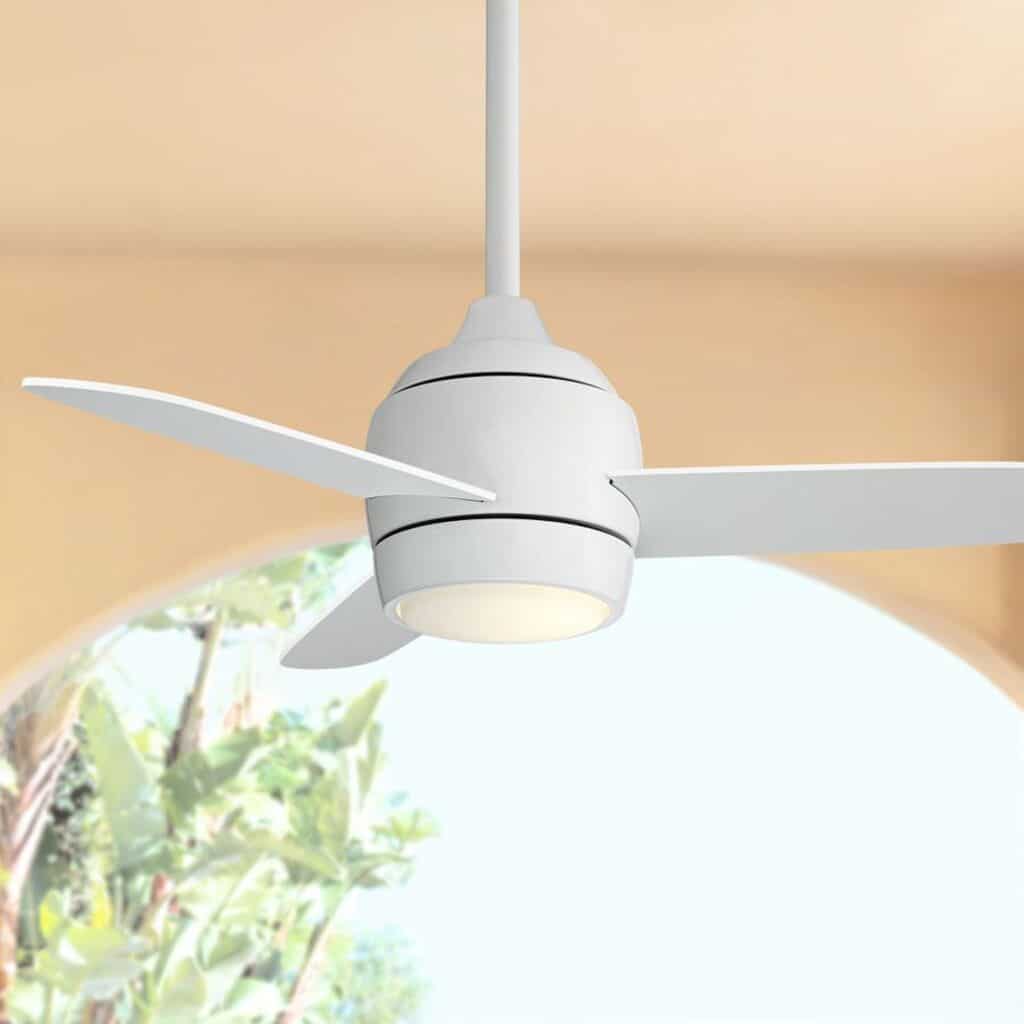 Source: thespruce.com
If you own a compact outdoor sitting area, the Casa Vieja offers you the best outdoor ceiling fans with lights. The modern balcony can adopt this modest design without marking its obvious appearance.
With different options of down rod lengths, this beautiful outdoor ceiling fan can be added to the petite space without making it too overwhelming. The light feature can brighten up the space in the evening.
9. Best Outdoor Ceiling Fans for Compact Spaces: Emerson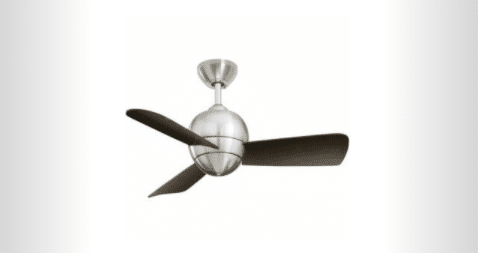 Source: googleusercontent.com
You don't want to install a large fan in a tiny space. This calls for Emerson compact design bringing in a cool breeze on your patio. The bronze-accented patio fans amp up the decor of the whole space and that's what makes this model the perfect fit for your design.
The appealing modern design with quiet operation makes it one of the best outdoor ceiling fans to be considered for your home. 
10. The Coast-friendly: Honeywell Palm Island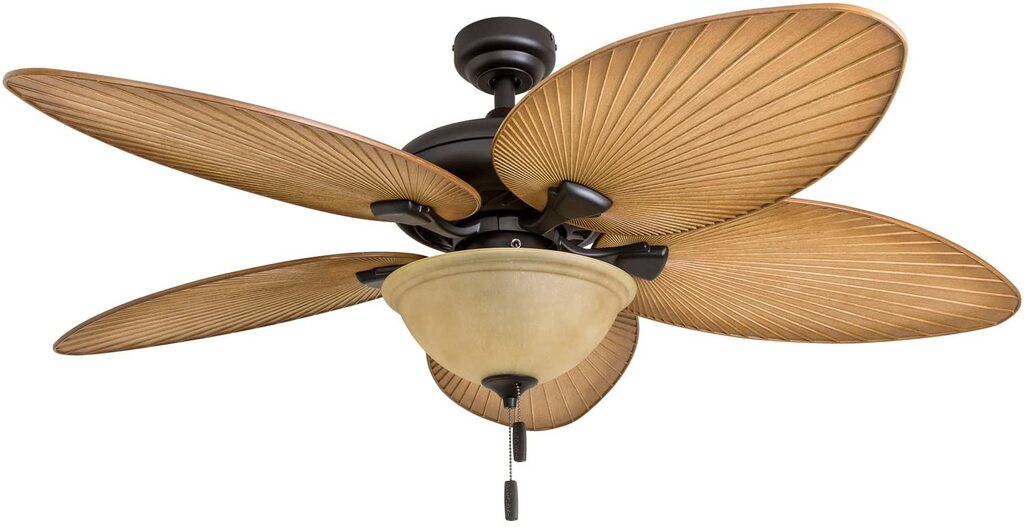 Source: amazon.com
The Honeywell fan offers a coastal vibe with leaf-patterned blades. It is one of the best outdoor ceiling fans imparting a tropical vibe with an attention-seeking design. The double-sided fan features a leaf and wicker design. 
The stylish visual appeal of this outdoor ceiling fan is a perfect fit for coastal homes. With high functionality and a three-speed motor, this ceiling fan offers a striking design in natural sandstone accent,
11. The Modern Minimalist: Minka Aire Simple and Best Outdoor Ceiling Fans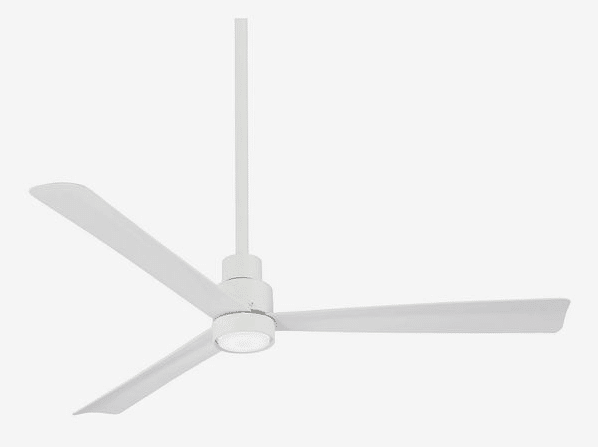 Source: pinimg.com
The outdoor ceiling fans are now being used as an additional ornamental element in spaces. With its clean lines and simplicity in design, Minka Aire Simple is among the best outdoor ceiling fans that fit well in any transitional space with modern design.
With plenty of options in shades and finishes, this outdoor ceiling fan with light is sure to add grace to any space. The black accent can be added for an industrial appeal, while the wooden blades can be chosen to offer a raw and natural beauty to the space. It is an amazing outdoor fans with lights.
12. The Hugger Patio Fans: Modern Forms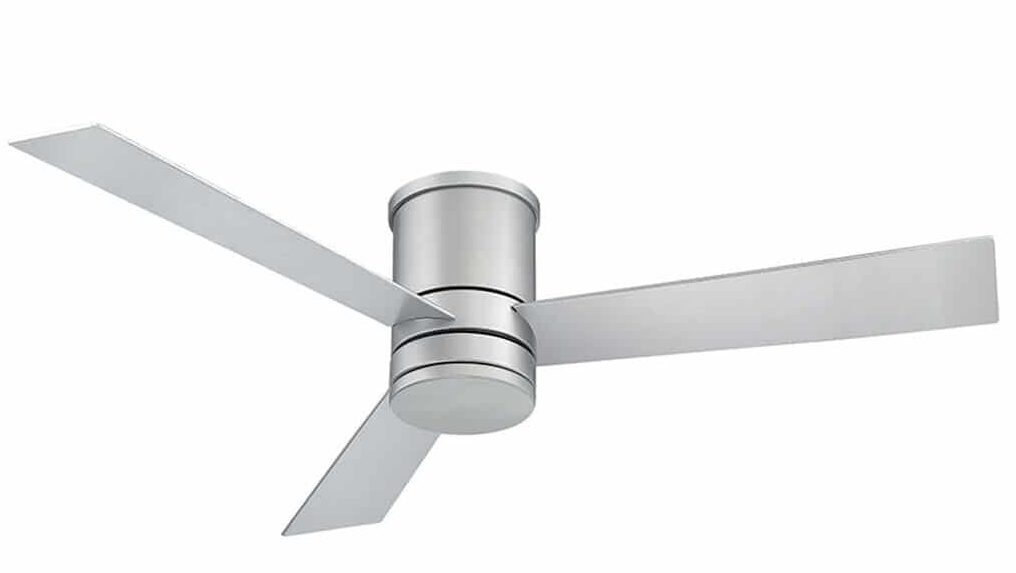 Source: robinsonco.ca
The Modern Forms patio fans are the perfect choice for a modern patio design. This is one of the best outdoor ceiling fans with lights. The lighting levels can be adjusted to make a space bright or set a vibe with dim lighting. 
This outdoor ceiling fan offers good airflow at a good price. The hugger design makes it adaptable in exterior spaces with low ceiling levels. The three options among bronze, silver, and matte white can be chosen as per the design of the space. 
4 Best Outdoor Ceiling Fans Qualities to Look For…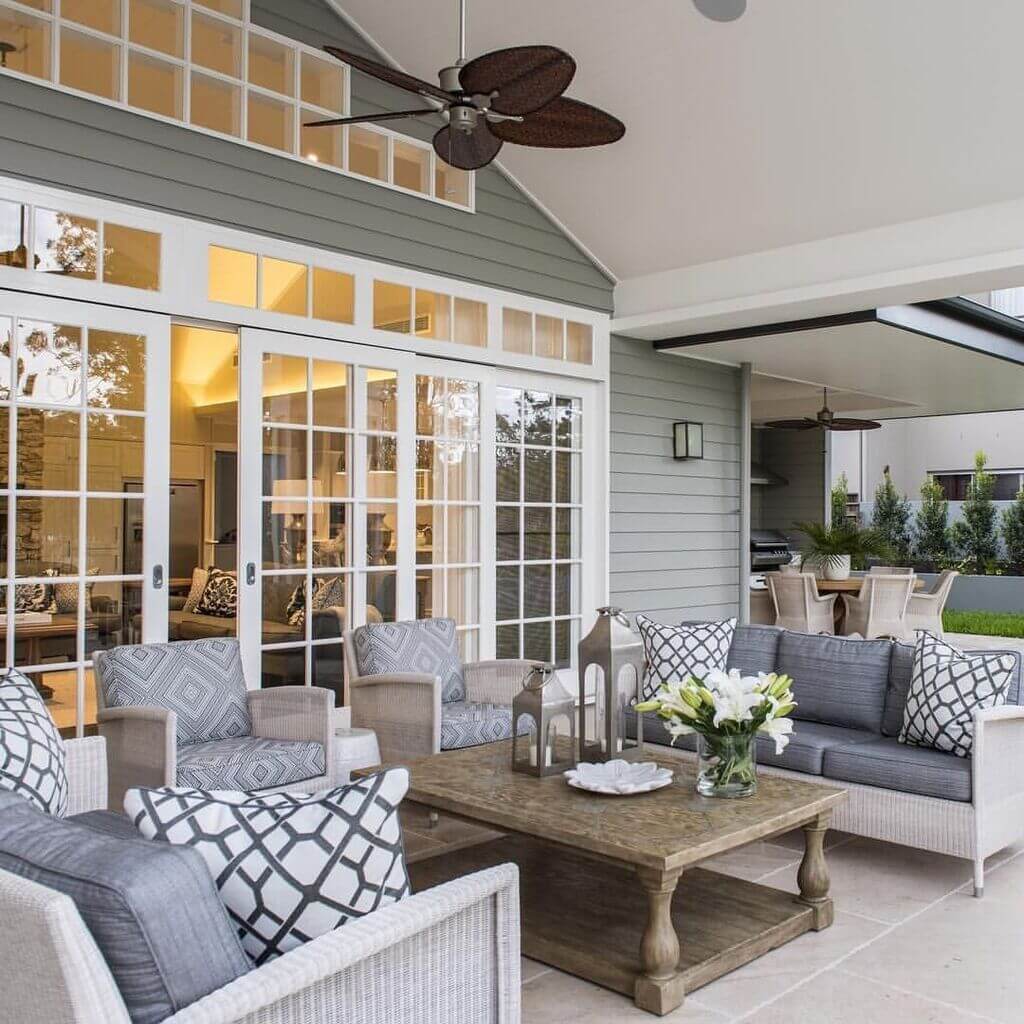 Source: pinimg.com
Choosing the best outdoor ceiling fans isn't an easy task. There are a few qualities and considerations to look for before making the final choice. Here are the properties to consider: 
1. The Damp or Wet Rating
The best outdoor ceiling fans with lights are the ones that attain a wet or damp rating. A damp-rated model ensures that the fan can withstand mild moisture without getting damaged. Wet-rated fans work well in all climatic conditions and won't trouble you by demanding regular maintenance.
2. Size of the Best Outdoor Fan
You wouldn't want your outdoor ceiling fan to dominate the design of the whole space, right? The decision of the best outdoor ceiling fans can only be made after examining the area of the space. Judge the area and opt for a fan size that blends well and is not seen as an additional heavy element. 
3. Outdoor Ceiling Fan with light
Who doesn't like multiple functionalities at the price of a single unit? The latest models feature the best outdoor ceiling fans with lights. These can be added to spaces that don't have space to accommodate extra lighting fixtures or as per the requirements.
4. The Control System
With breakthroughs in technology, the fans are no longer just operated via wall-mounted switches. There are different options for control systems with pull-chain activation, remote control, and even smart voice-activated fans. With our lifestyle upgrading and aligning with technology, the fans shouldn't be left behind.
Also Read: Top 15 Best Deck Skirting Ideas for Your Outdoor Space
Keep Your Cool!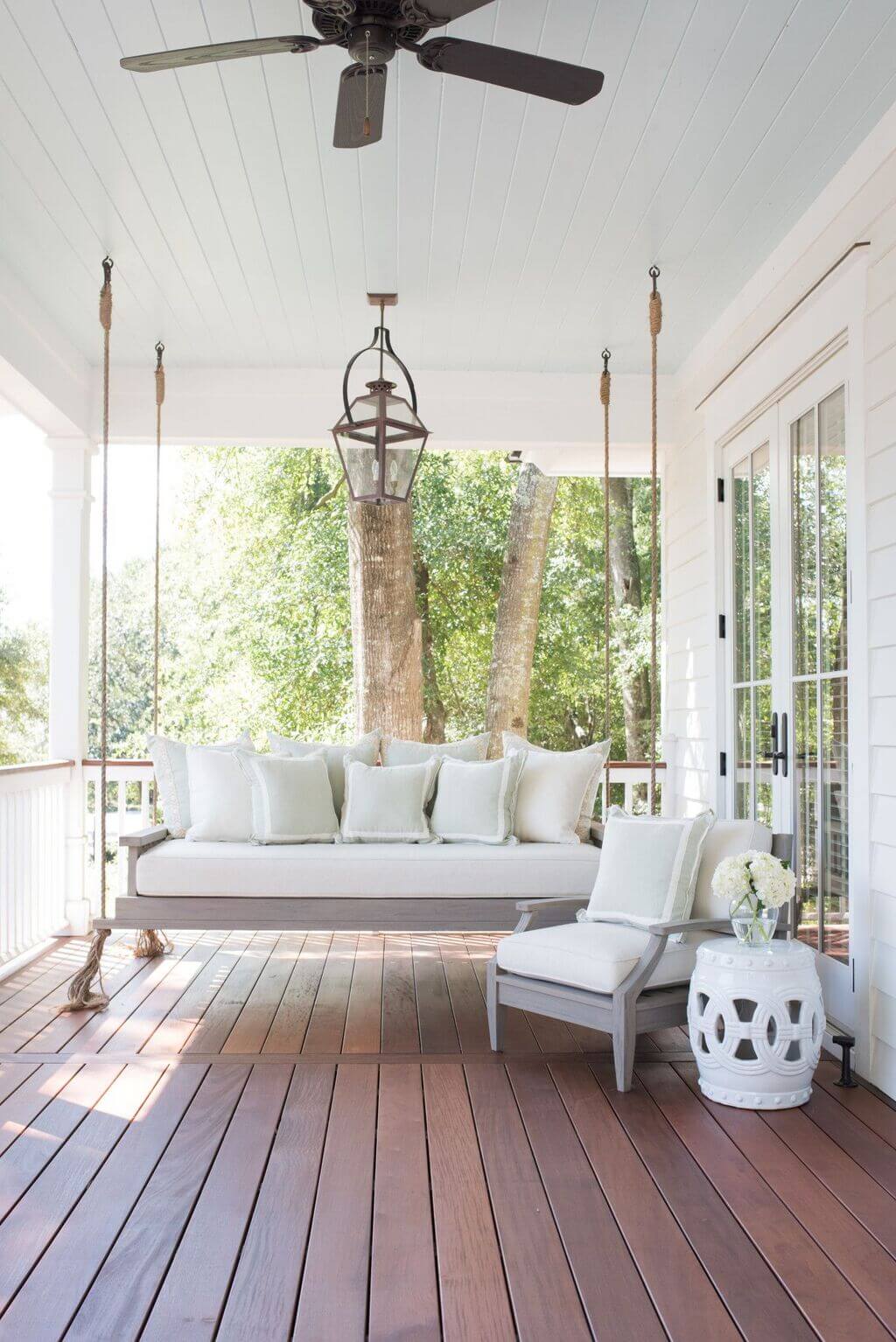 Source: pinimg.com
There are endless options and varieties among outdoor ceiling fans to choose from. However, the best outdoor ceiling fans will ensure great functionality with lovely designs. Whether it's a small patio or a large deck, opt for the design that suits the requirements and offers high quality.
A typical hot day in Florida can be turned into a pleasant one by considering the best outdoor fans for Florida. Consider the style, operational quality, convenience of operating, and size before fixing your eyes on one design. 
To know more about Home improvement ideas, Cleaning and decoration tips visit ArchitecturesIdeas
For daily updates, follow us on our Instagram page @architectures_idea.