9 Best Practices For Moving Heavy Equipment
Heavy equipment is essential in completing activities like farming, construction, and other industrial activities. However, hauling this equipment to its designated places, whether a short-distance trip or a long-distance trip, can be daunting due to its weight and size. The whole process requires knowledge, skill, and experience to load and unload the moving heavy equipment carefully while taking the necessary precautions to avoid accidents when transporting equipment. 
Fortunately, there are practices for transporting heavy equipment that ensure you safely get your equipment to its desired location. Read on to learn about these practices.
Derive a Plan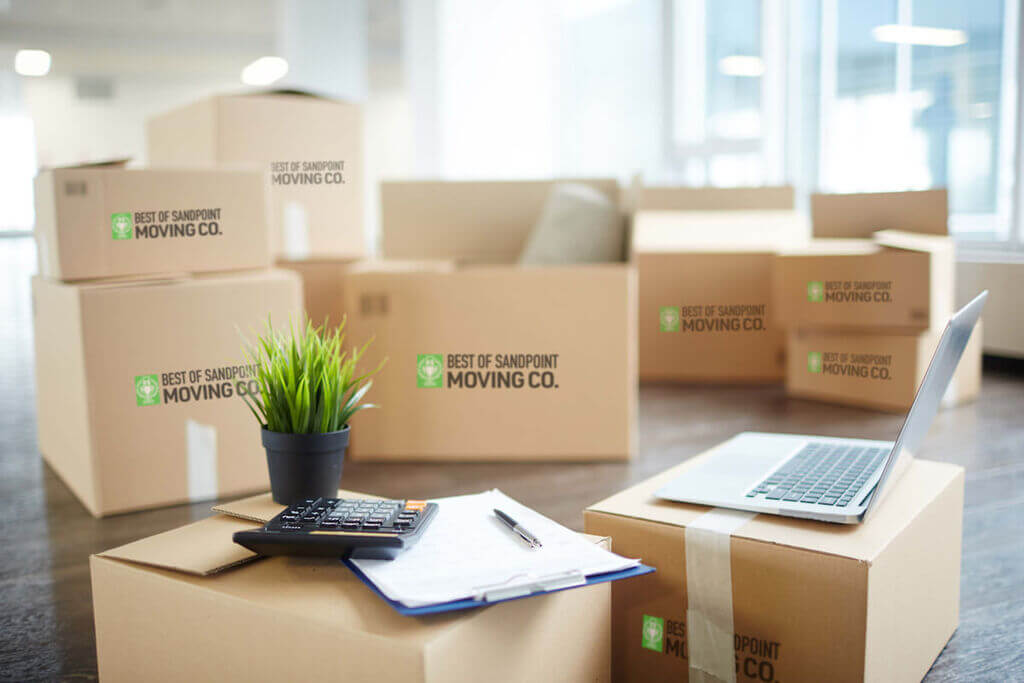 Source: bestofsandpointmoving.com
Moving heavy equipment is never easy. You first need a concrete plan of everything required while hauling the equipment. It means having everything in place ahead of time. For instance, you should beware of the type of equipment you need and which moving company to hire. 
Hiring a reputable moving company is one of the best ways to ensure an easy and safe move. That is because moving companies have all the reliable tools to handle heavy equipment, so you don't have to stress as they will get the job done correctly. Additionally, the moving company is responsible for any damage during transit, so ensure the moving company is insured. This way, in the event of an accident, you're sure to be compensated. You may want to check out these professional movers when Moving in North Idaho.   
Check the Manual
Before moving heavy equipment, it's essential to go through the equipment's manual. The manual has specific instructions and procedures on the best and safest ways to haul the equipment. Some parts of equipment may be more sensitive and need extra protection when transporting, while others may need to be broken down to be transportable, which is why the owner's manual is necessary. If you don't have the manual, check the information on the company's website. 
Prioritize Safety Measures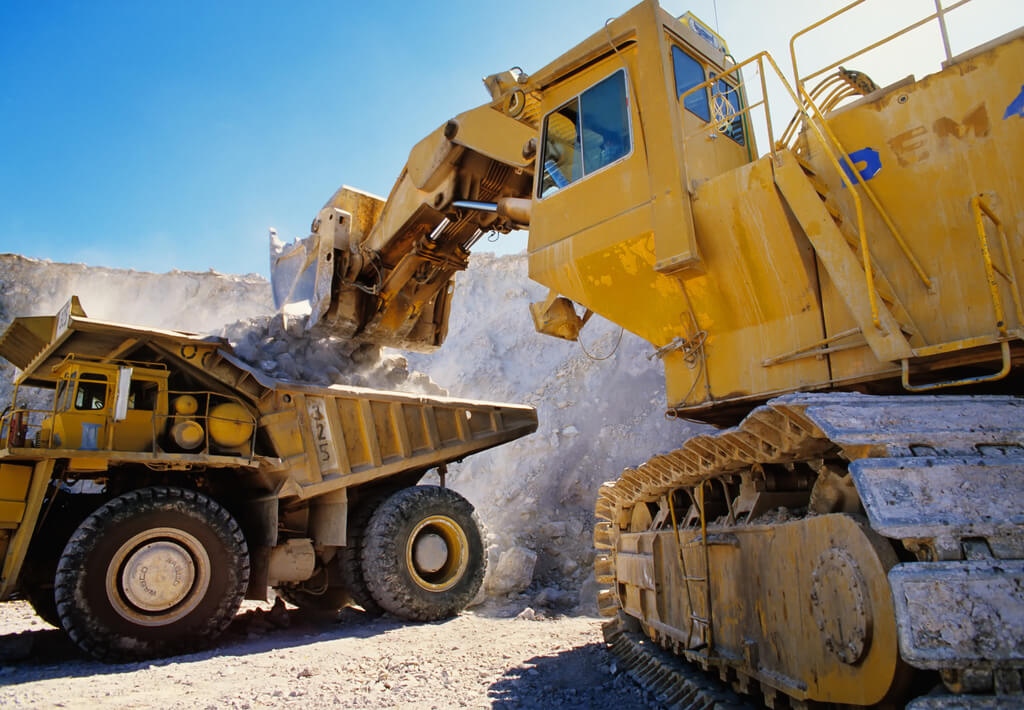 Source: twimg.com
Before commencing the hauling of heavy equipment, the most crucial factor to consider is taking safety measures. You must adopt every means of safety available to ensure the machinery, workers, on-road people, and other vehicles stay safe. It means securing the equipment on the truck firmly, ensuring no loose ends, and tightening all weak or loose parts to ensure they don't fall. Workers involved in the loading and unloading should always wear safety gear like goggles, gloves, helmets, and boots to stay safe.
Have a Moving Budget
Budget is always one of the top priorities in any plan. You must factor in the overall cost of hauling the heavy equipment, including the tools and manpower. Once you've allocated your budget, you can decide which professional service to use. When choosing a moving option, consider their arrangements, strategy for moving heavy equipment, and quality of service. Knowing the estimated costs helps you avoid unnecessary expenses affecting your budget. When estimating your budget, consider whether you should hire a moving company or purchase moving equipment. 
Conduct a Full Risk Assessment
Before hauling your heavy equipment, it's essential to carry out a risk assessment to identify potential dangers. When dealing with heavy equipment, fatal accidents can occur from the slightest mistakes, so it's vital to be careful and mitigate the potential risks before moving the transporting equipment. When conducting the assessment, consider the weight of the equipment to avoid overloading, any sharp edges of the equipment that could hurt workers or any loose parts that could fall and cause an accident. Using personal protective equipment is also crucial to keep you safe from any threat.
Inspecting Your Truck or Trailer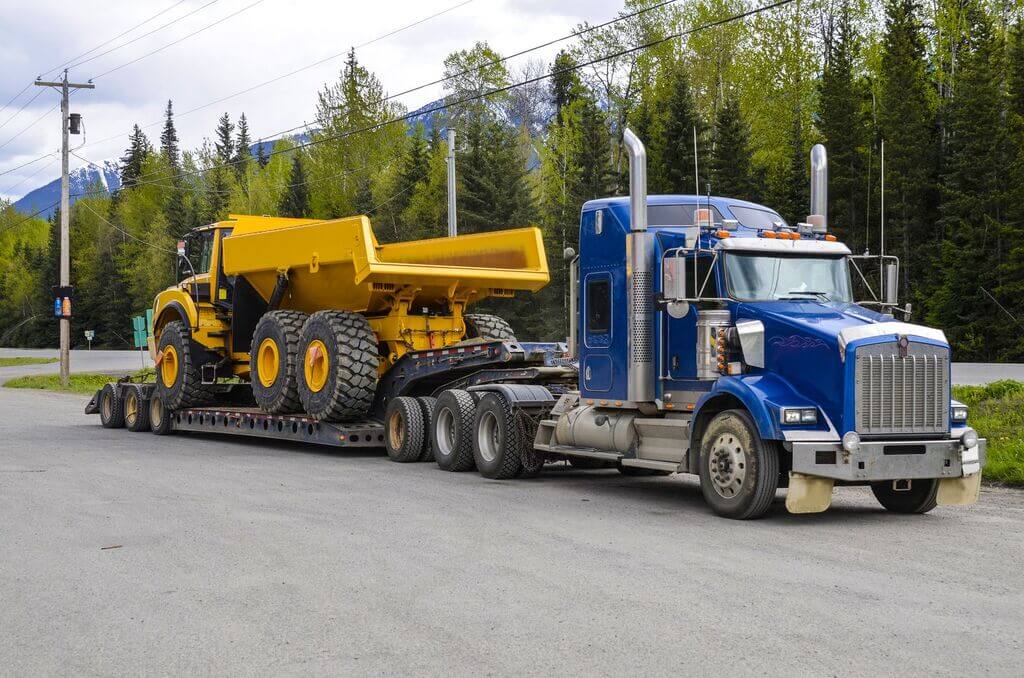 Source: twimg.com
You also need to check the condition of the equipment you'll use to transport your heavy equipment. For a smooth moving process, check out A-1 Auto Transport free heavy equipment shipping quotes. A complete inspection of your truck will include checking the status of the tires, especially the pressure, to ensure they can withstand the weight of the equipment. The brake's functions and components should be in good shape and work without a hitch. Your truck's lights should work effectively. You should also check the trailer's weight capacity to ensure it can carry the heavy equipment without any issues. Conducting a full inspection is essential as it guarantees the safety of the equipment and those involved during transit. 
Know the Route
To get the equipment to the designated location safely and promptly, you should be well conversant with the route you'll take. It ensures no hindrances or obstacles like roadblocks, construction, or road traffic could delay the moving process. Additionally, knowing your route helps you assess the weight and height of the equipment in case your transportation route has a bridge or electric cables. So, consider all these obstacles as they are crucial to estimating the time to transport the equipment.
Follow a Schedule
Without a schedule to follow, the moving process can be challenging. But following one lets you know what's happening, when, and where. It also helps you assign tasks to the right people at the right time. Scheduling helps reduce the number of people in the moving process, thus enhancing safety and security. 
Schedule your move at the best time by avoiding moving your equipment on rainy days as this can increase the risk of accidents. Instead, schedule it on sunny days to reduce the risks and increase productivity. Also, watch out for laws and regulations that may have changed recently. For instance, some states don't allow heavy equipment to be transported on public roads, while others require permits to handle and transport heavy equipment. With a proper schedule, you don't have to worry about all that, as you'll have catered for everything and given your team enough information to transport the equipment safely.
Also Read: 7 Reasons Why You Should Perform a Termite/Pest Inspection Before Moving In
Communicate Effectively 
Communication is critical even after the planning stage. Open and clear communication should be emphasized during the whole process of moving the equipment to avoid unnecessary incidents. Your moving team should have informed you when they started the move, and if anything arises, they should notify the supervisors immediately to ensure a smooth and efficient moving process.
Conclusion
Moving heavy equipment can be challenging. So, it has to come with care and precision to ensure the equipment reaches the destination without any damage or causing accidents. If you don't have the right equipment and proper training, it's advisable to let the professionals handle it.