Living Room Ideas for Cozy, Colorful, and Natural Decor Options
The living room is the home's beating heart. You spend the most time there, so you want it to be a comfortable place where you can relax and completely unwind. You can create an intimate mood in your cozy living room with plenty of textures, colors, soft lighting, and the decor you love.
There are pieces to suit every living room, whether you have a larger living area, an open plan, a small snug, or shared office space. We've gathered some incredible ideas for cozy, colorful, and natural living room decor options. Continue reading if you want to get inspired the next time you want to change your living room space.  
Get Creative With Your Wall Decor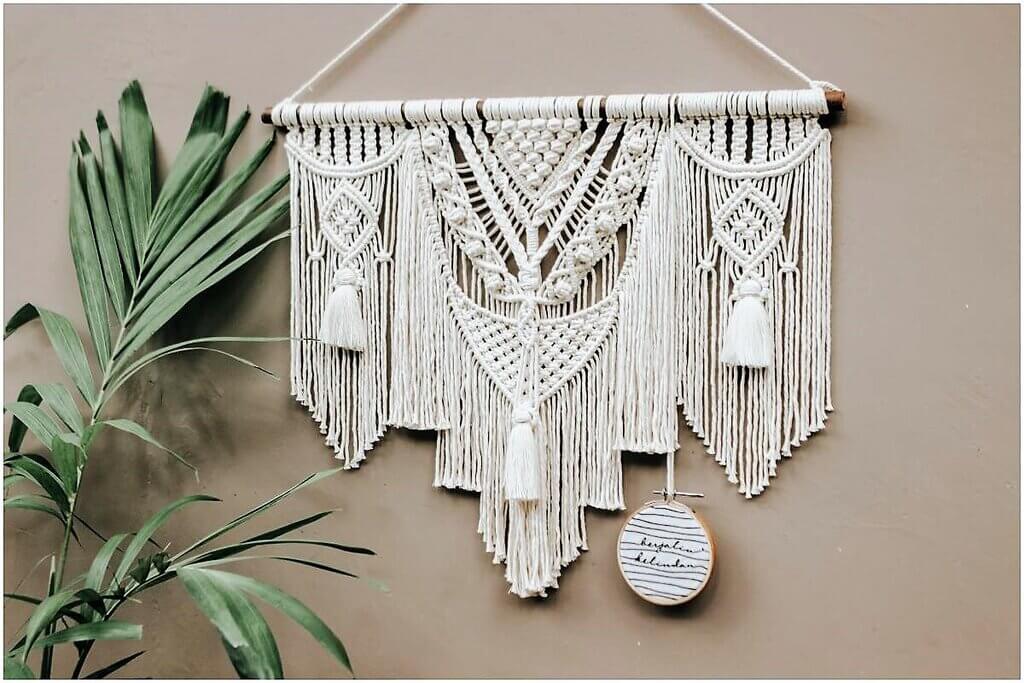 Source: unsplash.com
While wallpapers and accent walls are the most obvious choices for simple living room ideas, you can combine many other creative ideas to add dimension. If you want the wall art to pop, get creative. You don't have to limit your wall decor to art prints. For a unique twist, you can incorporate cool macrame wall hangings. 
Searching for professional and unique wall art from trusted marketplaces such as Wescover is always an option. Among Wescover's wall hangings, you can find a collection of modern and natural art made by independent creators who can make customizable pieces for you. You can share your idea with the creator, and they can make one that will fit perfectly in your living room.  
Use Natural Materials to Embrace Hygge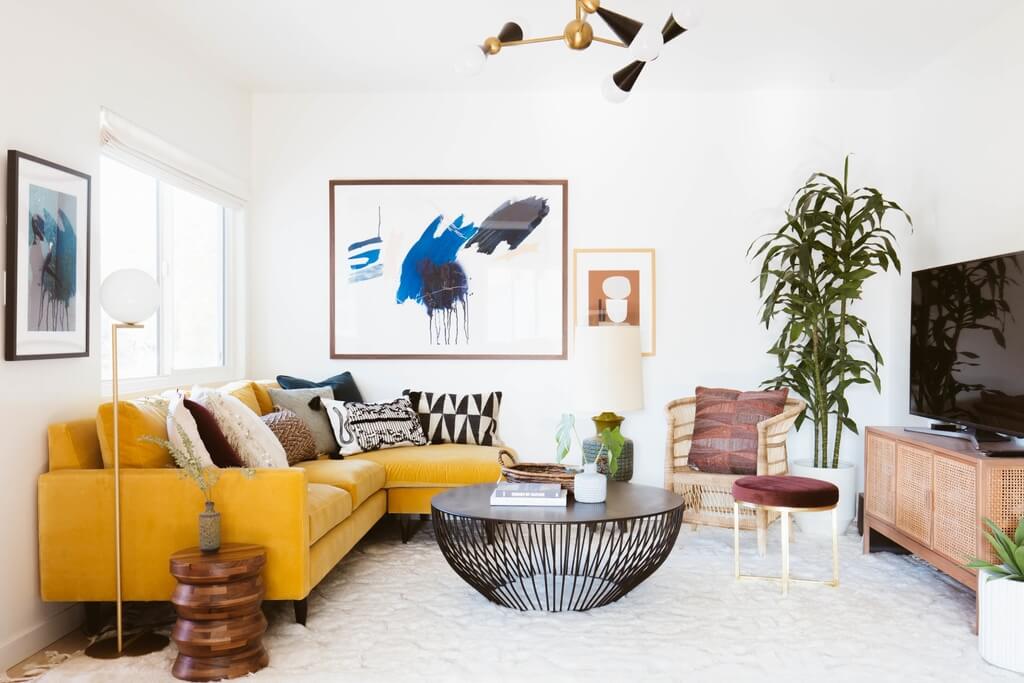 Source: squarespace-cdn.com
Embracing the Danish tradition hygge is one way to create a warm, welcoming home. Hygge revolves around creating a sense of coziness and happiness through home decor by making small but significant changes. Layering various textiles and accessories made of natural materials to evoke feelings of relaxation can add contrast and bring a sense of serenity.
Incorporate natural elements like wood, clay, textured pieces, and fresh greenery to lighten and brighten your home. Don't forget the candles for warmth; even on summer nights, the glow makes a perfect atmosphere. Besides warm elements like candles, colors significantly affect how cozy your living room feels. Beiges and creams are warm and relaxing. However, if you prefer an accented wall or a bright sofa, you don't have to change your entire style. By adding a few neutral-colored throw pillows or art pieces, you can incorporate Hygge. 
Don't Forget the Comfortable Ottomans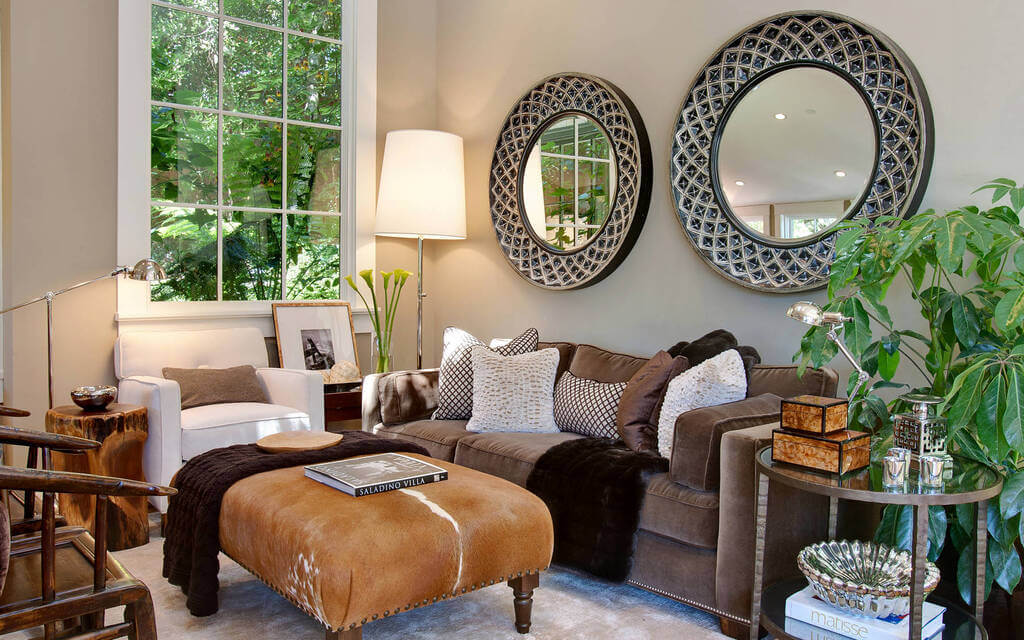 Source: homedit.com
An oversized, comfy ottoman enhances the relaxation and enjoyment of your living room. After a long day at work, ottomans are amazing for kicking the feet up and just relaxing. You can also use them as coffee tables by placing a tray on them. Actually, we recommend ottomans as coffee table alternatives for a cozier atmosphere. 
If your space is not that big and you need to choose whether to place a coffee table or an ottoman, choose the ottoman. You can put the tray on when you aren't using it. It can hold your TV remotes, cups of coffee, and books. You can still place side tables next to sofas and chairs.
Play With Color to Get an Energized Place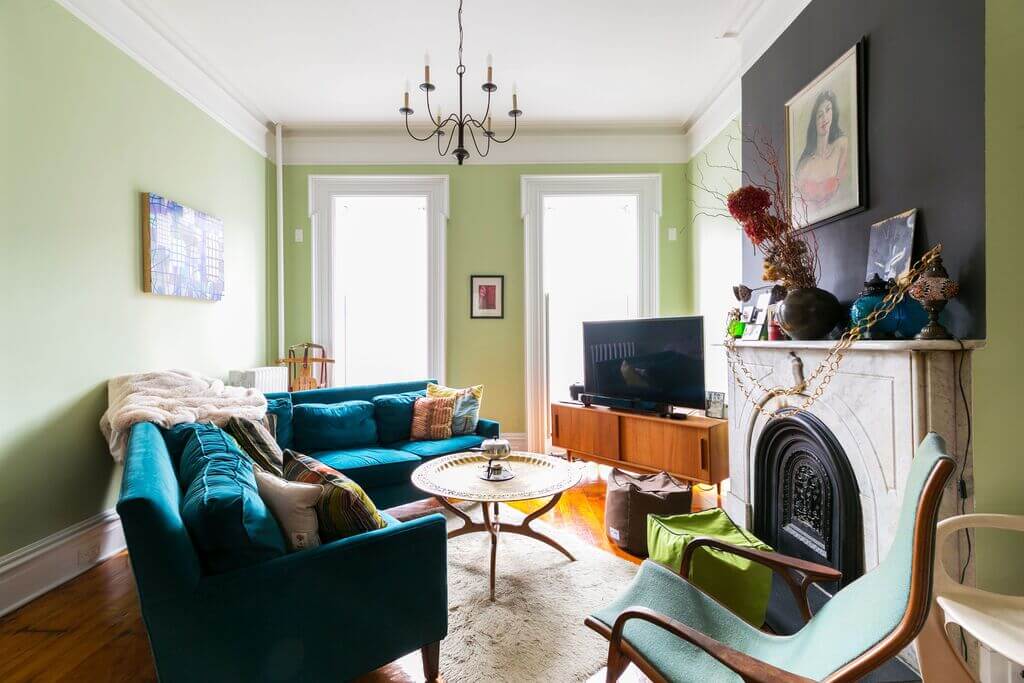 Source: thespruce.com
If you're feeling brave, decorate your whole living room in vivid colors to bring your living room to life. To begin, select an inspiration piece, such as artwork or pillows, from which to draw colors. Or choose one main color, then add more tones with fabrics and artwork to keep your living room cohesive. You can combine grass-green furniture and window treatments with orange accents for a diverse and bolder look. Add pastel colors to your pillows to contribute to the unique character of your living room. 
Use natural colors to create soothing color schemes for your living room. Choose different green shades for your furniture and pair them with creamy walls with hints of black to add sophistication. The effect will be natural and subtle. If you aren't a fan of bright and vivid colors, don't worry! You can still add personality to your living room with monochromatic pieces. A simple black and white color scheme exude a smooth, modern vibe. Of course, you need white walls, and you can add black accents with trim work or built-ins. To add a bright touch, add gold accents to accessories.
Wrapping Up 
When considering incorporating new ideas for your living room, ensure you don't put everything you like at once. Take your time to realize how you can bring your personality to your living room. Everything in the room must find its place. That's what makes a living room unique and cozy. Follow our simple guidelines and have the most comfortable living room ever.