7 Trendy & Stylish Bed Designs for Your Bedroom in 2023
A bedroom is the only place where we get complete rest after a tiring and exhausting day. Here not only do we rejuvenate our body but also our mind and soul. So, this place should be designed in such a way that whenever we enter this room, we should immediately feel comfortable and relaxed. After all, you all spend most of your time choosing bed designs for your bedroom. That's why people invest so much time and money while designing a bedroom. The interiors should always be beautiful, bright, and soothing to the eyes and soul. The most important part of any bedroom design is the furniture which is the bed. 
From traditional beds, Sofa Beds to modern murphy beds, there are countless options available in the market as well as online. However, picking the right option according to your taste and bedroom interiors is not that easy. 
Today in this blog, we're going to tell you about the various types of bed designs so that you can easily pick the right type of bed design and style for your room. 
Here are seven various types of bed designs for your bedroom: 
1. Platform Bed

Source: iprice.ph
Platform beds are flat and sturdy and will give you a modern and chic bedroom outlook. These beds are made with rows of flexible wooden slats structures. 
They're designed in a specific way that they can even support the heaviest mattress. You can buy Uratex Beds or mattresses for your platform bed. They're highly budget-friendly and also provide proper ventilation; thus, there will be no mold and mildew buildup.               
2. Sofa Bed
For people who live in studios or small apartments, sofa beds are the best option. They're also known as daybeds and similar to futons. They're multifunctional because you can use them as a bed, a bench, and a sofa. 
Sofa beds are available in a variety of shapes and sizes. They look versatile and elegant and are perfect for home offices, guest rooms, and even outdoors.
3. Panel Bed
Panel beds have rails along their sides and slatted panels of wooden boards at the base (just like wall paneling). They design to hold and support mattresses. These beds often come with a large headboard that is usually made from metal or a solid panel of wood.
Panel beds and platform beds are similar in some ways. The only difference is that platform beds offer a modern and trendy look. Whereas panel beds support the mattress quite well and give a traditional look to bedroom interiors.
4. Murphy Bed
Another space-saving option for you is the Murphy beds. They're also known as pull-down beds or wall beds. These beds are extremely popular these days. A perfect solution for those who want to save floor space or maximize their space. 
They're fixing on the wall so that they can be folded up and stored against the wall when not in use. Some of them also come with storage spaces, so you can also store extra stuff of yours in this space.  
5. Ottoman Bed
If you want something interesting and unique, go for ottoman beds. Yes, many ottoman bed designs are available in the market that can easily turn into benches or full-size beds. 
You can use them as a regular footrest during the day and transform them into a bed at night. You can buy a single or twin bed according to your requirements and bedroom space.           
6. Canopy Bed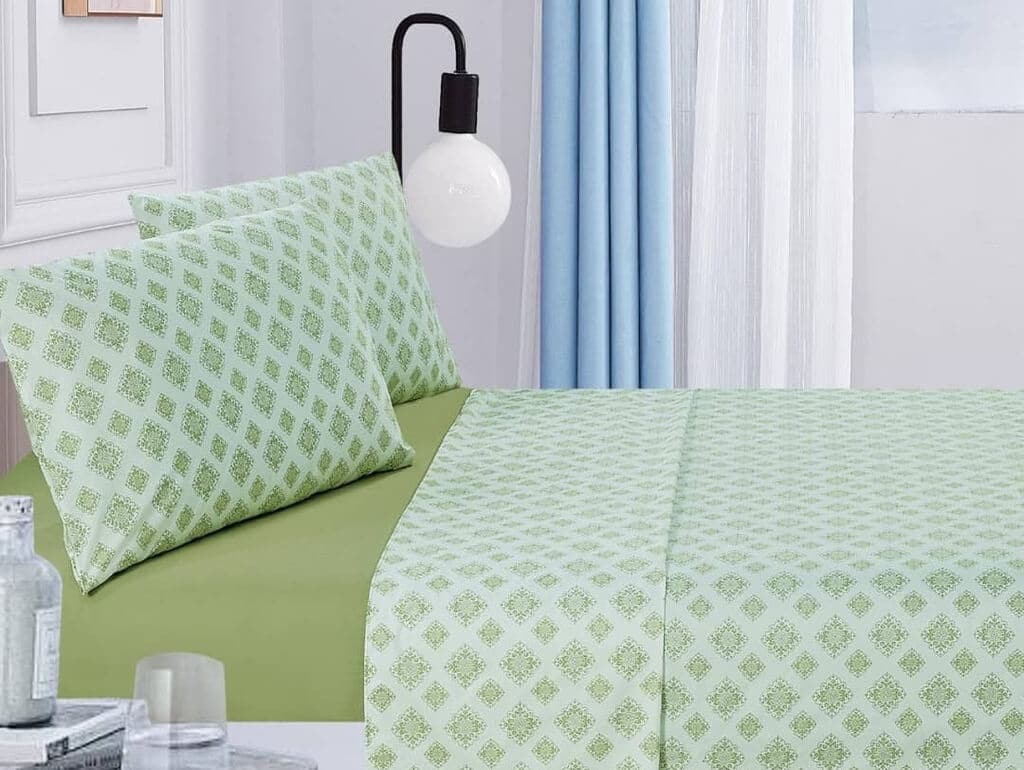 Source: iprice.ph
A canopy bed looks pretty similar to the poster bed style. Though the design dates back to the 1800s during the last year, this bed design gains a lot of popularity. In this bed style, there are four posts that extend from all four corners of the bed. 
You can decorate them with special decorative fabrics, which generally drape around these posts. The best thing about this type of bed is that they fit any size of the room and complements every interior design. 
Also Read: 20+ Mid-century Modern Bedroom Designs In 2023: 9 Easy Ways To Get The Look!!
7. Bunk Bed
Are you designing a kid's bedroom? If yes, a bunk bed is an ideal option to go with. Bunks beds come in a set of two or three beds which are placed vertically adjacent to the walls. 
They're a great space-saving idea and also ideal for families with more than one kid. Siblings can share the room but still, they'll have separate sleeping areas. Bunk beds designs include loft-style beds, doubles, and L-shape beds with desks, stairs.
Conclusion
From modern, contemporary to traditional, and minimal, you can create any type of interior design in your bedroom with the help of a bed. So it's vital to pick the bed and its accessories in the right shape, size, and style.
A particular style will define the overall look or theme of your bedroom. You can also include various types of textures, tones and add a personalized feel to your room with the help of the furniture. So buy the bed according to your room size, shape, and also your budget.