Although furniture pieces are not as expensive as a house, flat, or car, they are still considered big-ticket purchases, especially if you are shopping for new furniture.
This means that even if buying a sofa may not be as risky as purchasing a home or vehicle, failing to go about the correct shopping process can also lead to different issues that can cause you various problems.
And if you can't find a solution to these issues, you will have no choice but to buy new furniture to replace your bad purchase, causing you to shell out more money.
With this in mind, you can't afford to make shopping for furniture lightly. You always have to follow the right strategies and steps for buying any piece or set.
Avoiding the Common Pitfalls of Furniture Shopping
Whether you are buying cabinets or a bed, or a dining or sofa set in the UAE, ensure you avoid these mistakes to have a smooth, stress-free, and successful shopping experience and get the most from your investment:
1. Failing to Think About the Future
Thinking about where you see yourself living after five years is a great approach to include in your furniture shopping strategy.
When shopping for expensive pieces, in addition to thinking about how they will look and function in your current home or space, you would do well to think ahead.
For instance, if you are presently renting a flat but already saving money to buy a house in the future, you may want to factor this in your final choice so that you can still use the furniture in your future abode.
Planning ahead will also help you greatly if you are shopping for timeless, forever pieces, such as sofas, coffee, and dining tables. In such a situation, you would do well to steer clear of trendy and unique designs and styles since they won't likely look relevant after a couple of years or so.
If you want to own furniture pieces that you will love and can use for years, think about the present and the future as you shop.
2. Not Measuring Everything That Needs to Be Measured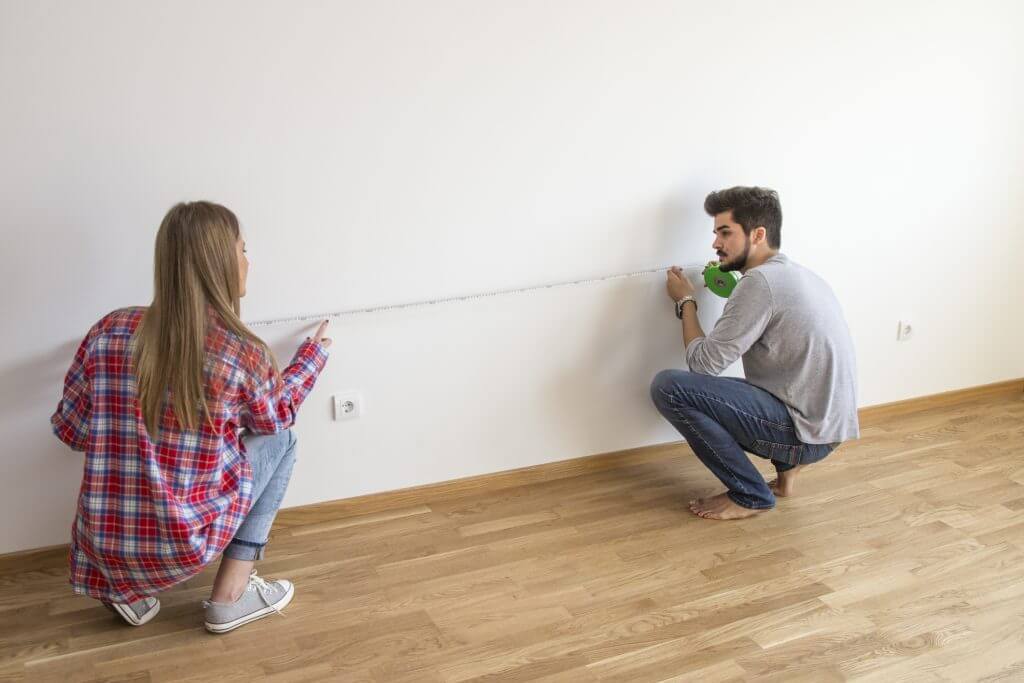 The last thing you want to happen is to buy an expensive sofa or dining table that won't fit through the door, staircase, or hallway. This is a mistake that you can easily avoid simply by measuring everything that needs to be measured before purchasing large furniture pieces.
Whether you are shopping online or at physical stores, write down the measurements of the large furniture you are interested in.
You can also use a measuring tape if you are shopping at a brick-and-mortar shop to double-check the height, width, and depth of the furniture.
Once you have the dimensions, use your measuring tape and measure all doorways, door frames of the room, hallways, staircases, and elevators — anything through which the new furniture will pass through.
Also, add some space to your measurements for the people who will carry the furniture.
If the furniture can fit into these areas, you are halfway through getting the right piece.
When you take the time to measure everything you need to measure, you will avoid the headache of looking for ways to bring a large furniture piece into your home and possibly returning it if there is no way of getting it inside at all.
3. Ignoring the Importance of Scale
A large furniture piece should be able to fit into doorways, entryways, and, more importantly, the room where you intend to place it.
The furniture should fit into space without blocking entryways and foot traffic. People should be able to get to or walk past the piece without the need to squeeze in between the other features.
Also, consider how the room will look as a whole with the new piece. Try to keep things in proportion so that you will still have an appealing space.
An oversized, bulky sofa, for instance, can look and feel overwhelming inside a small living room.
On the other hand, a small decorative rug will look out of place in a large family room, even if you use it as a centerpiece and put it in the middle of the floor.
To have an interior that looks seamless, you have to choose a furniture piece that fits into space and goes well with your other features.
4. Failing to Take Your Lifestyle into Account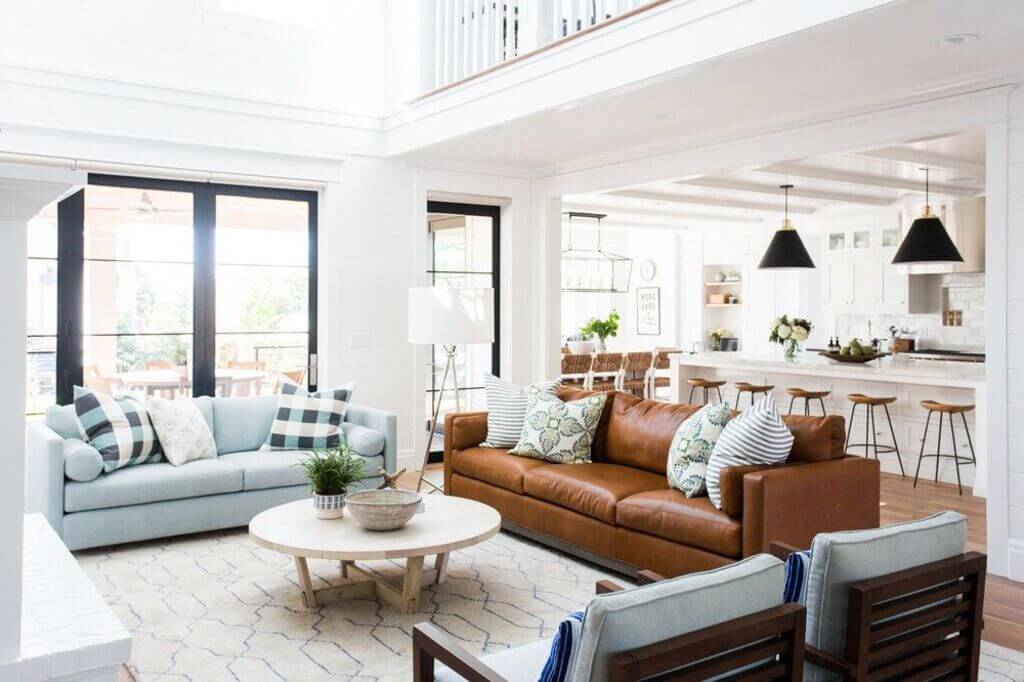 Although there is nothing wrong with buying the most beautiful sofa, coffee table, and other furniture you see, you have to consider your lifestyle as well.
Failing to do so can cause you to have a case of buyer's remorse.
For instance, if you have a toddler, cross out hard-edged coffee and side tables from your options. Plain, light-colored couches are not advisable, either.
If you have a frisky dog or cat, buying a couch and chairs with loose weave fabrics is never a good idea.
To ensure you buy the right furniture, identify the people who will use it frequently. Make sure it meets everyone's needs and won't be a hazard for anyone.
Additionally, you will also do well-choosing furniture that can keep up with your lifestyle. As such, read the product specification sheets to get details regarding the manufacturer care instructions and construction.
5. Not Getting Details About the Maintenance Needs of the Furniture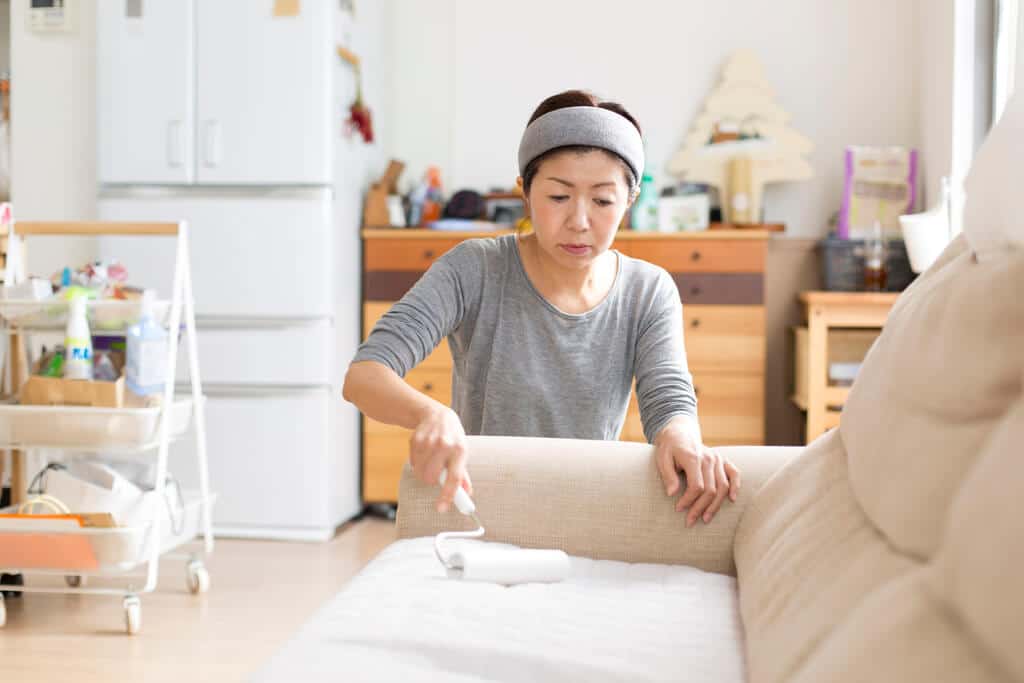 Buying the right furniture does not only mean having attractive, good-quality pieces that complement the space and fall within your budget.
Although these two factors are essential, it does not mean that you should focus on these and forget about the furniture's maintenance needs.
Identify the usual wear and tear the furniture will be subjected to and evaluate your willingness to clean it yourself or pay for regular professional cleaning. If you have toddlers and pets, prepare yourself for frequently spot-cleaning spills and dirty palm and paw prints.
Also, know the specific type of care your preferred furniture needs, which is usually based on their materials and finishes. Read their cleaning requirements and find out which products are the best ones to use to clean them beforehand.
Before buying a sofa or any furniture, ensure you know what you are getting into beforehand and consider a particular material only if you are certain that you are up to the task of staying on top of its maintenance and cleaning requirements.
If you are in the market for new furniture pieces, make sure you invest in the right ones that will serve their purpose for years by avoiding these shopping mistakes.
For more information:-