How to Maximise Your Garage Space
A garage is so much more than just a space for your car. Typical garages have an open floor plan, which means you can turn them into any space you like. Most people don't realize a garage's usefulness, and this is mostly because they feel it is just a storage room with some parking space. If you put in a little effort, organize, and add a few things, you can maximise your garage space and use the extra space for anything you please. You can create a workstation, store more things, park another vehicle, or start that DIY project you always wanted to.
Let's discuss how you can maximise your garage space to get the most out of it.
How to Maximise Your Garage Space
We asked the experts at Fairdinkum Builds about how one can make more room and maximise garage space, and these are the tips they shared with us. 
Buy or Build Storage Cabinets
Storage cabinets are so important for a garage. They add tiers for storing things, help you to organize your garage, and keep your stuff out of sight. If you have a garage with boxes and piles of things on the floor, buying or building storage cabinets will drastically change your garage space.
The best part is that you will never have to struggle to find something because you can organize the cabinets and label them. If you already have a few storage cabinets, think of where you can add more. Maybe there is more space against the back wall or space above the existing cabinets.
Consider Your Walls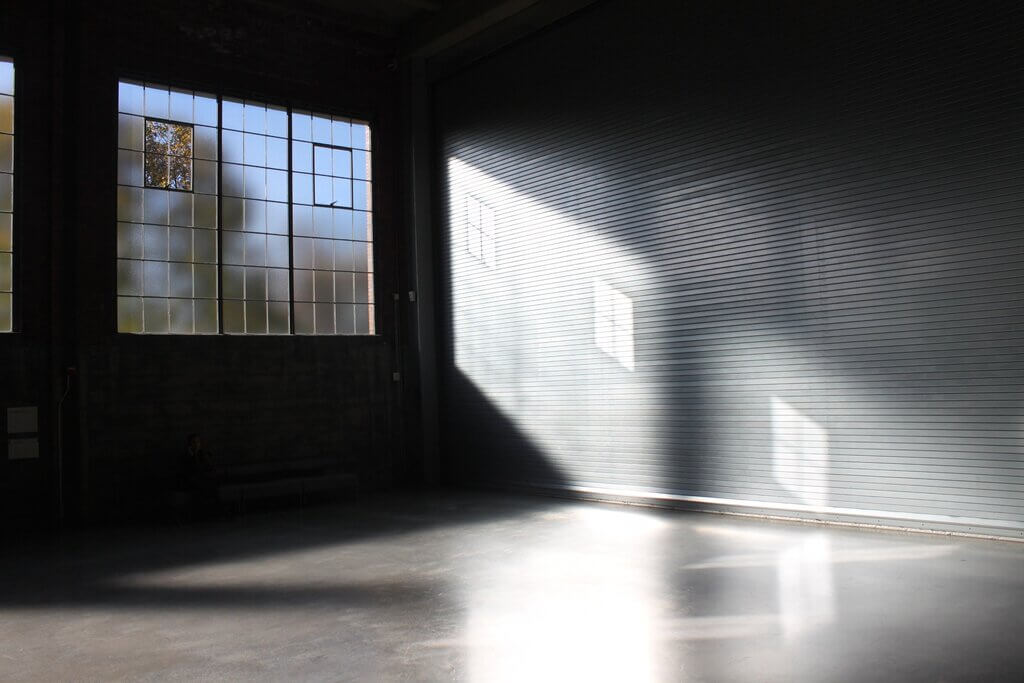 Source: squarespace-cdn.com
The walls of your garage are no good unless they are being utilized for storage or organizing items. You can consider adding shelves or a wall organizer to help organize your files, folders, or anything that fits.
One important thing to note is that most shelves and wall organizers in the market may not always suit your needs. Hence, it is better to build custom ones that match your requirements. If nothing else, stick a few hooks in the walls to help you hang the space-consuming items in your garage.
Buy a Pegboard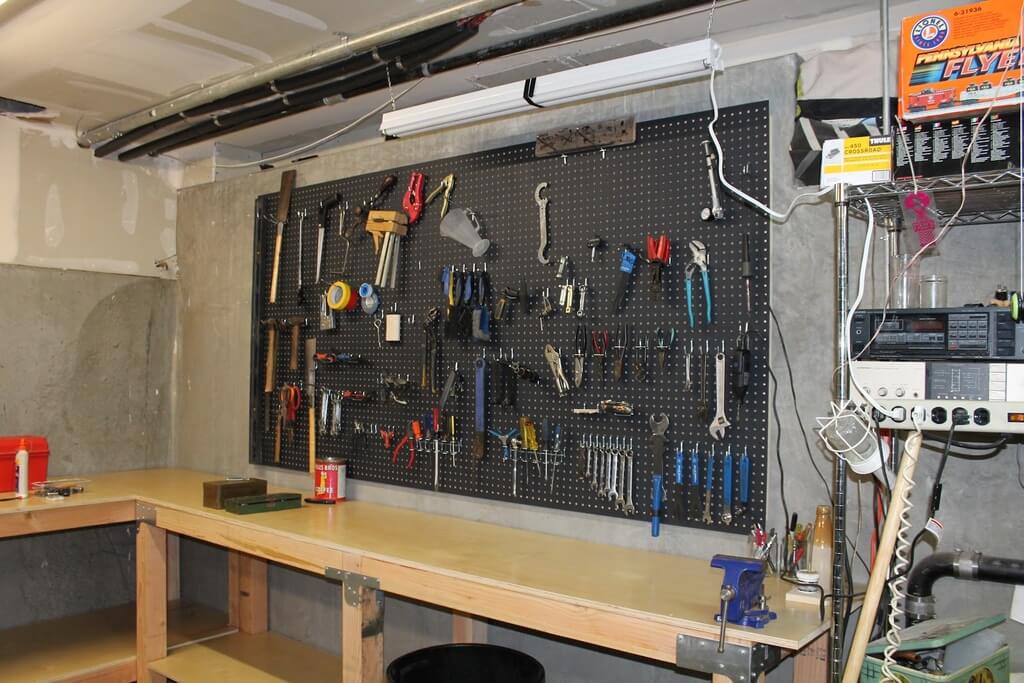 Source: blogspot.com
Just like cabinets, a pegboard is a garage essential. They are highly customizable, and you can hang almost anything on them. You can organize your tools, gardening equipment, or hang anything up to 40kg if you install it properly. 
Try Adjustable or Open Shelves
Adjustable shelves are a great solution for moving your storage containers around; this can be especially useful if you store seasonal items in the garage. On the other hand, you can install a wooden panel and create open shelving that lets you hang containers.
This way, you get a shelf and a container in one. You can move the containers out of the way when they are not in use and hang them up when you need storage.
Also Read: Keep Your Garages and Sheds Organized with These Certified Clutter Busters
Build a Workstation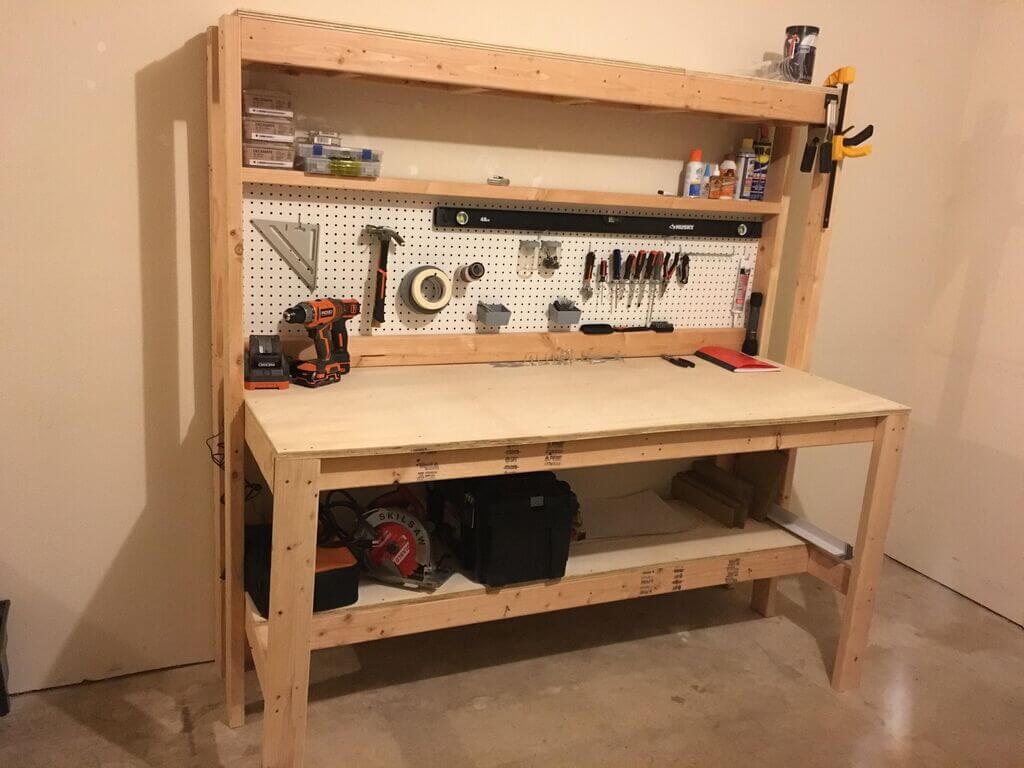 Source: pinimg.com
Whether for crafting, DIY projects, or office work, building a workstation will help you utilize the extra space in your garage. It is even better if you can build one that is foldable. They are not difficult to build, and you can easily find a million "how-to" videos online.
If the building is not your thing, you can always buy a wall-mounted foldable workstation from the market. Use it as you please and fold it away when you are done.
Try Wheels for Your Workstation
If the idea of being stuck in a corner is unappealing, you can always build a workstation with wheels. It will help you move around and keep things interesting. Moreover, you can build a collapsible one that folds over and wheel it in any corner of your garage.
Conclusion
If you have not maximised your garage space for storage, work, or play, it is wasting precious real estate. Following the mentioned things can help you stay organized, maximise your garage space and get the most out of this part of your home.
Not only will they make your garage more practical, but they will also make it look and feel better.
However, if you have tried everything and your garage is simply not turning into space you want it to be, you may need to start thinking about a new garage.