Space Concept: Indispensable for Office Planning
Let's face it, many of us have been away from the office for much longer than we had ever imagined. You probably never thought you'd say it, but we bet you are counting down the days until you get back to your desk. So, what better time to switch up the office? A clever office design makes all the difference, and looking at the space concept will maximize efficiency, productivity, and allow all employees to reach their full potential in a supportive working environment.
After all, people always do their best work when they are feeling happy and motivated. You're probably wondering what goes into space concept planning. Don't worry, this article will give you an overview of the key things to think about, including how to use your office space to its potential and, above all, how space concept planning creates a motivational environment. Read on to find out more aspects of space concepts and what you need to consider during the office planning process. 
Planning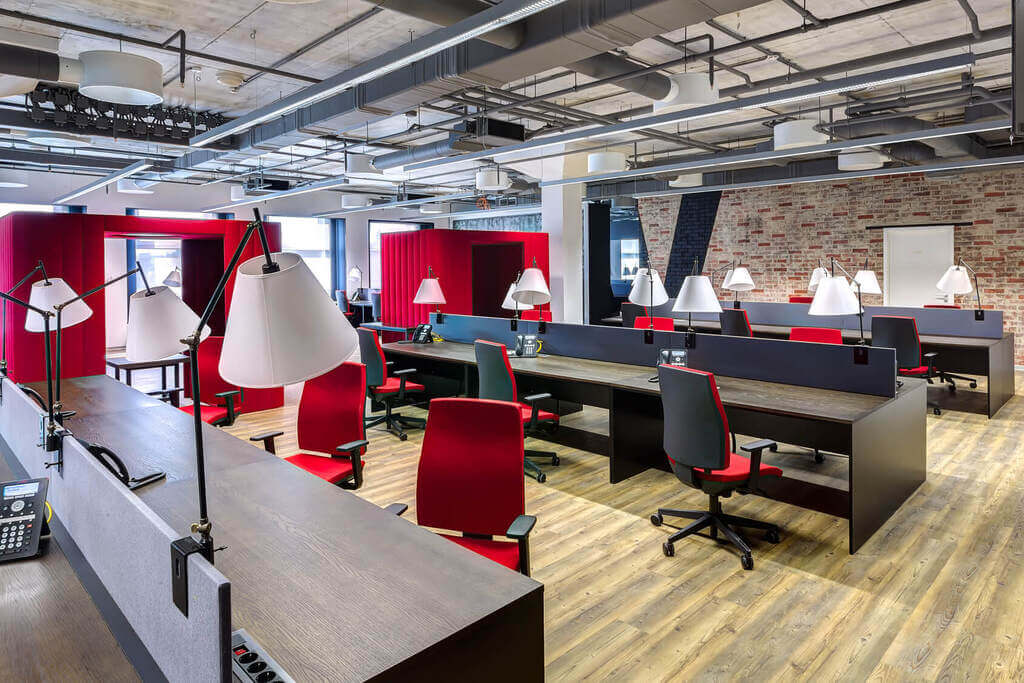 Source: allmakes.com
Like with every new project, the first step is the planning stage. The most important thing here is to involve your employees in this process. Having input from those who use the office every day is vital to creating a space that meets the needs of those using it. The first thing you need to do is work together to analyze the company and its situation.
This includes areas such as work processes, communication, how different departments and teams interact, communication, and personal development. The more input from employees you collect, the wider your knowledge about how different teams work, and therefore the more chance you have to create an office space concept that is effective for everyone and optimizes the office atmosphere and company performance as a whole. 
Shape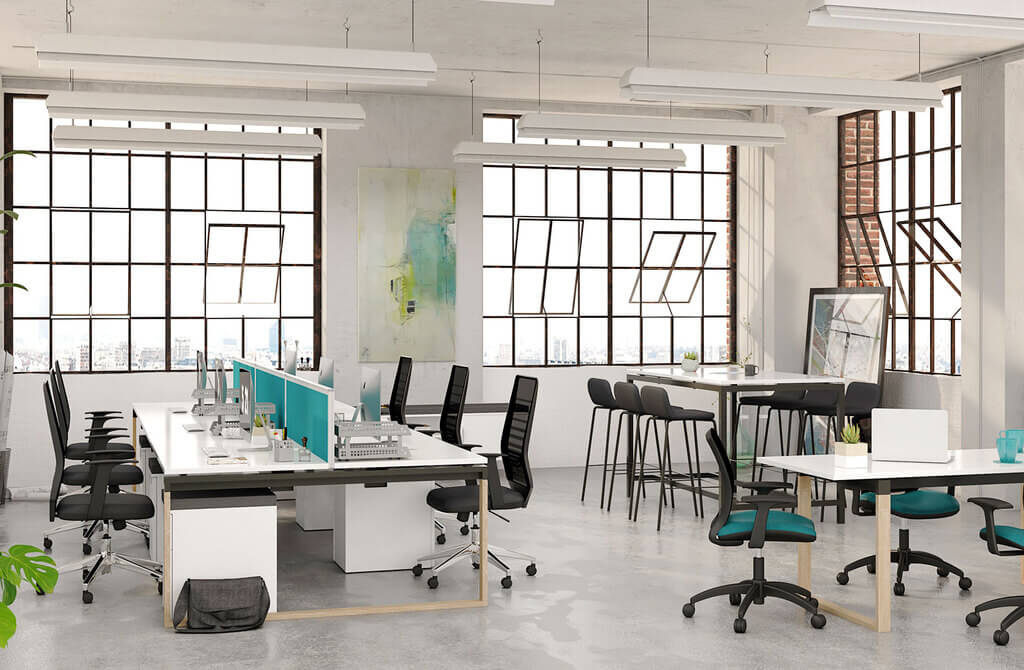 Source: alloffice.co.za
The shape of your office is a key consideration in terms of its space concept. Of course, the shape of the office will largely determine the scope of what is possible for the space concept design. But don't see this as a limitation, instead see your office space as your canvas to fulfill your creative vision. Work with your existing office space to maximize its features and ensure it reaches its full potential.  
When thinking about how to use your office shape to your advantage, flexibility needs to be at the forefront. How does the shape of your office lend itself to being versatile and adaptable? This is an important consideration because an adaptable office space makes communication between departments easy and efficient, and flexibility optimizes creativity. 
Workstations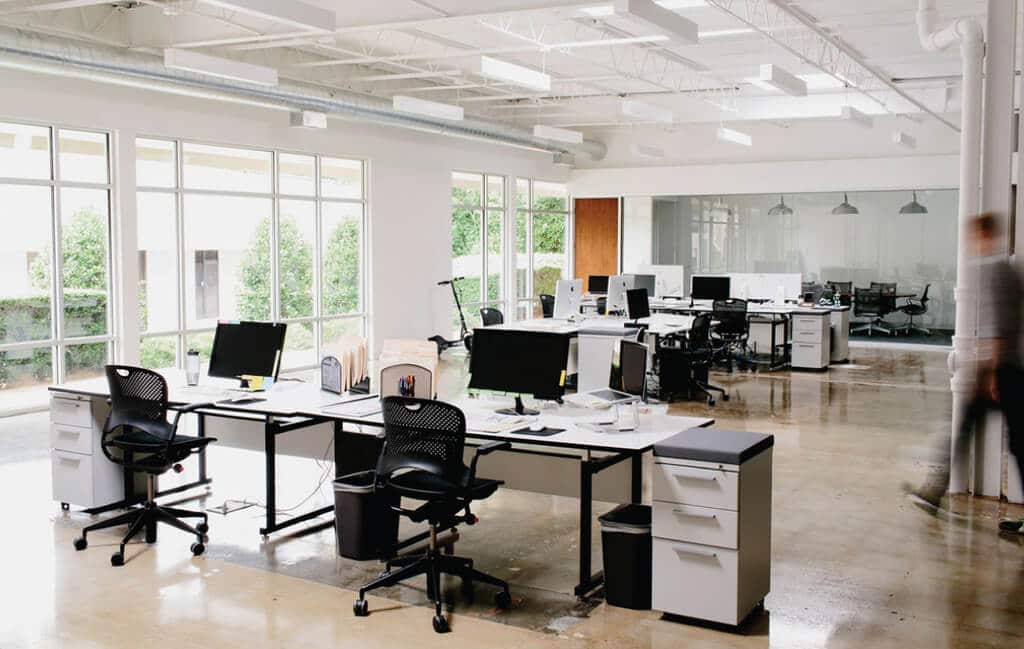 Source: versalink.com
Once you have incorporated your office shape into your space concept plan, the next element to consider is workstations. This is an extremely important factor because the decision needs to reflect your company's corporate culture.  Generally, you need to choose between individual or team workstations.
There is no right or wrong answer here, so you need to think about how each department works together within the company to decide which is the best option. The nature of some companies means that individual workstations lend themselves best to the type of work that employees are generally doing. Other companies find that team workstations facilitate better communication. 
Flexibility is once again an important consideration here. Think about the adaptation possibilities for each workstation to look towards the long-term future of your company. You need to go for the option which you think will give you the most flexibility so that your space concept will be able to develop with the company. It is also important to think about how to incorporate technology into the workstation as an overall space concept. 
Also Read: 8 Reasons Why Demountable Walls Are Taking Over Commercial Office Space Design
Implementation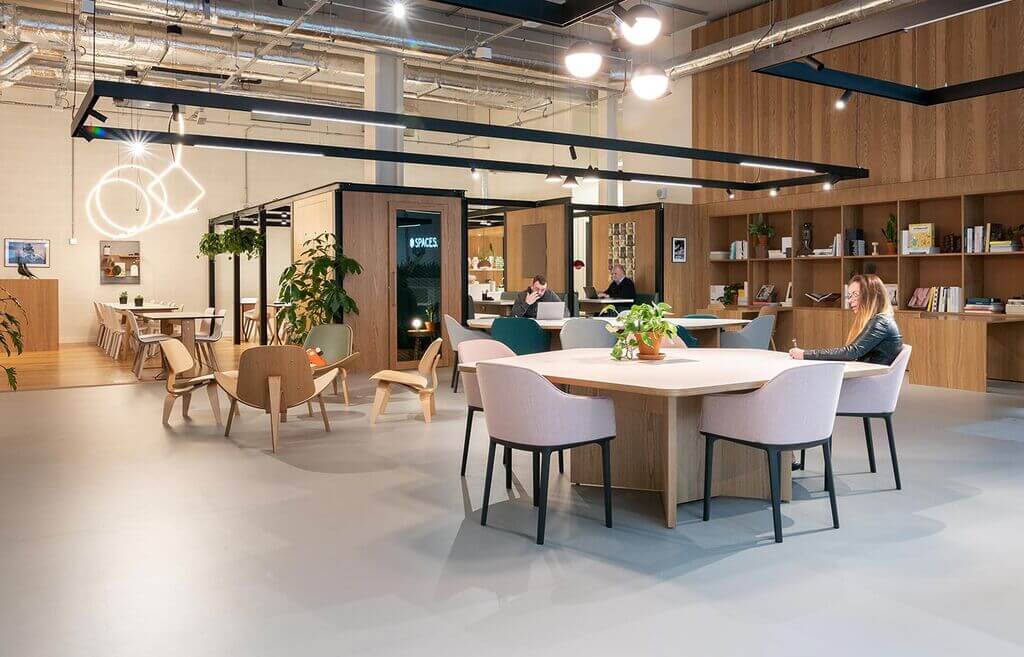 Source: i0.wp.com
While many other aspects play into the planning process, don't stop thinking about the space concept once the plan is complete. As well as involving employees in the planning process, make sure they are also involved in implementing the new space concept.
This includes teaching them how to make the best use of the new space concept, as well as what they need to know about the new space. After all, so much effort has gone into planning and implementing the new space concept, so it is in everyone's best interests to make sure that the new features and designs do not go to waste. 
Conclusion
So, this article has covered the basics of space concept planning, but we know you will have many more questions and thoughts. That's why we recommend working with professionals to design a space concept that is tailored to your company's specific characteristics and requirements.
Space concept planning company, Wema, is perfect for this. They will help you at every stage of the process, from design to implementation. For all the information you require about space concept and more, Wema,  has everything you need to create a new space concept for an optimized office space.