Why Floral Stick On Wallpaper Could Be Perfect For Your Apartment
Floral wallpapers came a long way. Previously floral wallpapers were a thing of the past, making us remember the dining rooms of your grandmother. 
They were a pain to put on the wall as they were stubborn when you wanted to peel them off. The newer wallpapers are made out of many different materials, making them easy to stick on or take off. The pieces don't break when you are removing them and add the new beautiful design and color combination, and you have a recipe for effortless fantastic home decoration at a fraction of the price of decent wall paints.
Why would you consider Floral Stick-on Wallpapers?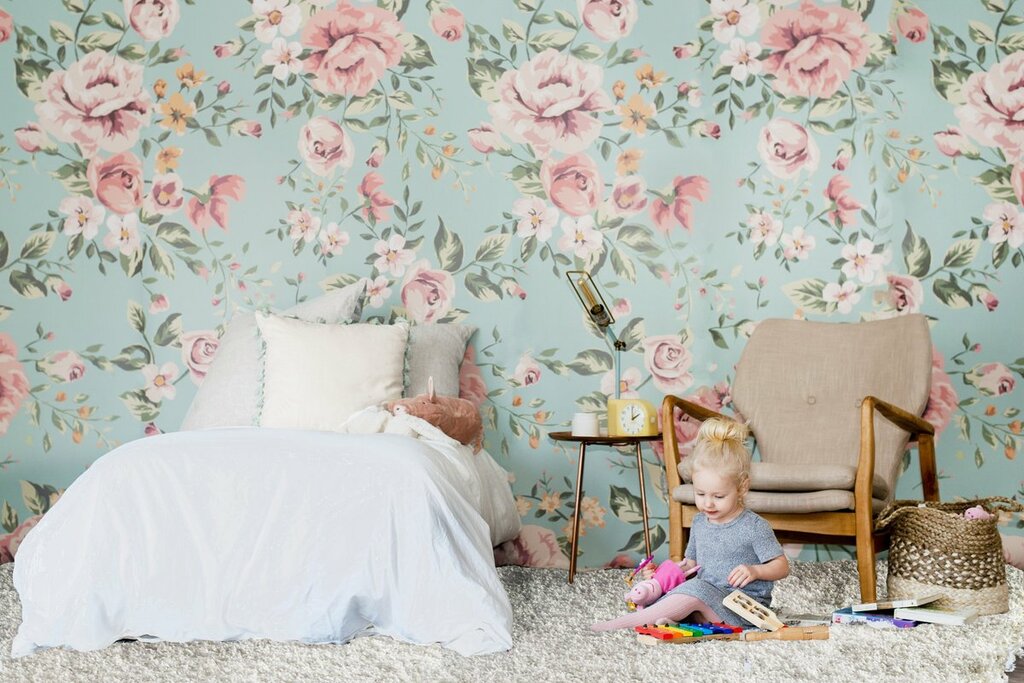 Source: shopify.com
There are a handful of reasons you might like the idea of floral stick wallpapers. If you need a cheaper option for expensive wall paints, floral wallpapers are a viable option not just because of their price; no, they may look better than wall paint while also being a cheaper option.
For example, let's assume you have an ugly spot on your wall, you have a few cracks or screw holes making your apartment look cheap. The solution might very merely be removable floral wallpapers. They hide the uglier parts of the walls, the cracks, holes, or in some cases, ugly paint that you thought would look good but ended coming out as a failure.
Suppose you are someone who is an experimental person, someone who loves to change up the look of their apartment often and likes the idea of leaving a personal mark and expressing their artistry side. In that case, floral paint again comes as a very appealing option.
Different Floral Wallpaper Implementation Ideas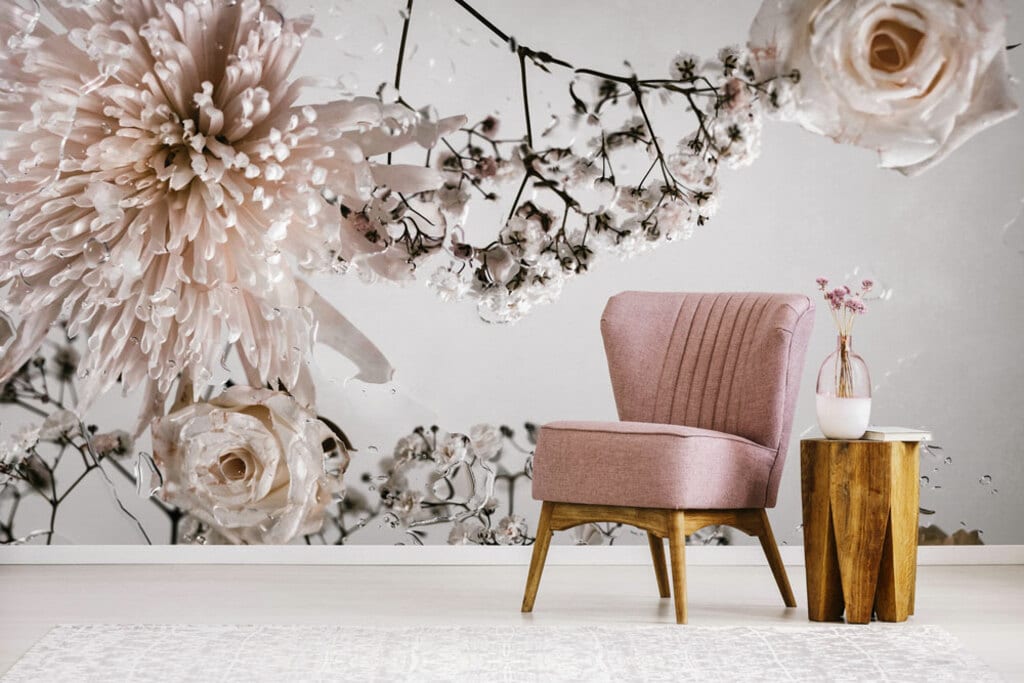 Source: feathr.com
There are exciting ways to incorporate floral wallpapers in the various rooms inside your house. Once you get started, you can be very creative with the colors and types and how you decide to apply the floral wallpapers on your wall: half implementation, full implementation, hybrid implementation, and more.
During the half implementation, you want to apply the floral stick-on wallpaper, partially leaving half the wall blank. If the wall has a design of its own, find a floral wallpaper that complements the bare wall and try putting an accent divider in the middle through a decorative structure or another piece of floral wallpaper.
On full implementation, you will be covering each portion of the wall uniformly without leaving any blanks. When you have two walls perpendicular to one another, you can choose to only cover one wall with floral wallpaper while leaving the other as is. Likewise, you can opt to cover the whole room with floral wallpapers without leaving and nooks and crannies behind.
Balancing Floral Wallpaper with the Room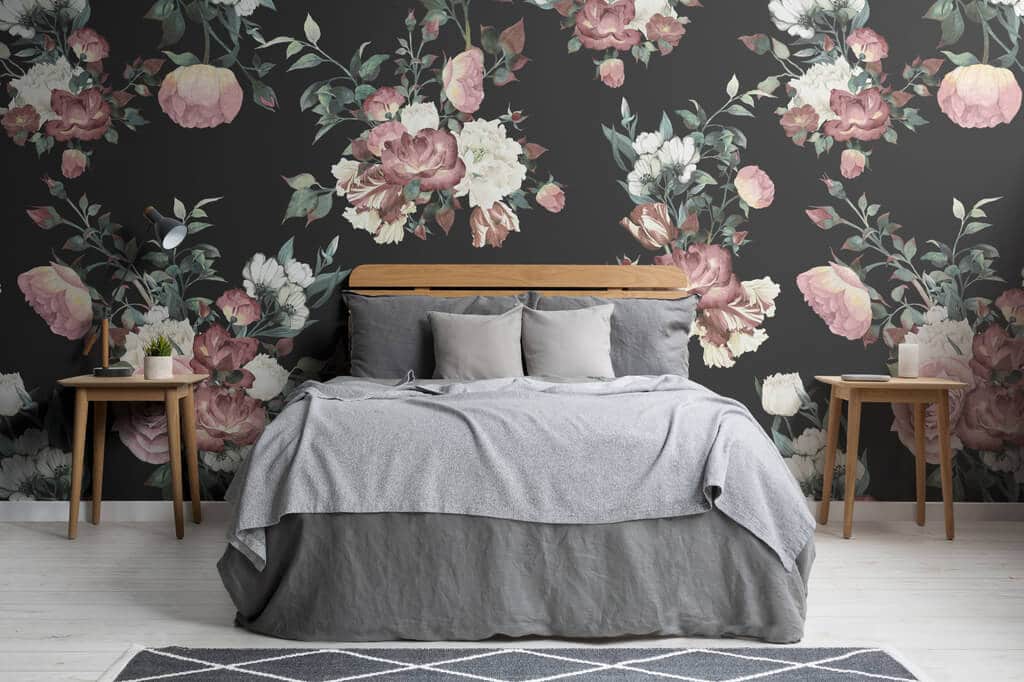 Source: amzonaws.com
Wonderful blossoms settle upon a shocking decision for a room, and the intenseness of floral wallpapers is excessively famous. However, one need not consider the bustling of dividers of the pillars and walls when hanging or sticking on these wallpapers. Given the example of shading, the flower wallpaper will be the show's main star. Adding wallpapers and craft right into the blend will often make the widespread impact of the wallpapers sloppy.
Yet, there are approaches to fix this. Pick a piece that doesn't battle with the flower plan; it could share a portion of the tones. Or, on the other hand, pick a flower print that is curbed with not many shading varieties.
Utilize a broad tangle when outlining the image so that there is space between the picture and the backdrop for your eye to change. This will give the two components their visual due. The objective is to balance, not letting either dominate the other.
Another alternative is setting up a showcase of prints on a side table or an easel set up before the botanical backdrop. This will give you more room. Outlined mirrors are an ideal fit for occupied scenes. Casings can offer a shocking expression, cut and overlaid for a sentimental look; striking, metallic, or glass for a divider with geometric plans.
Also Read: The 3 Most Amazing Flower Wallpaper for Wall Styles
Different types of floral wallpapers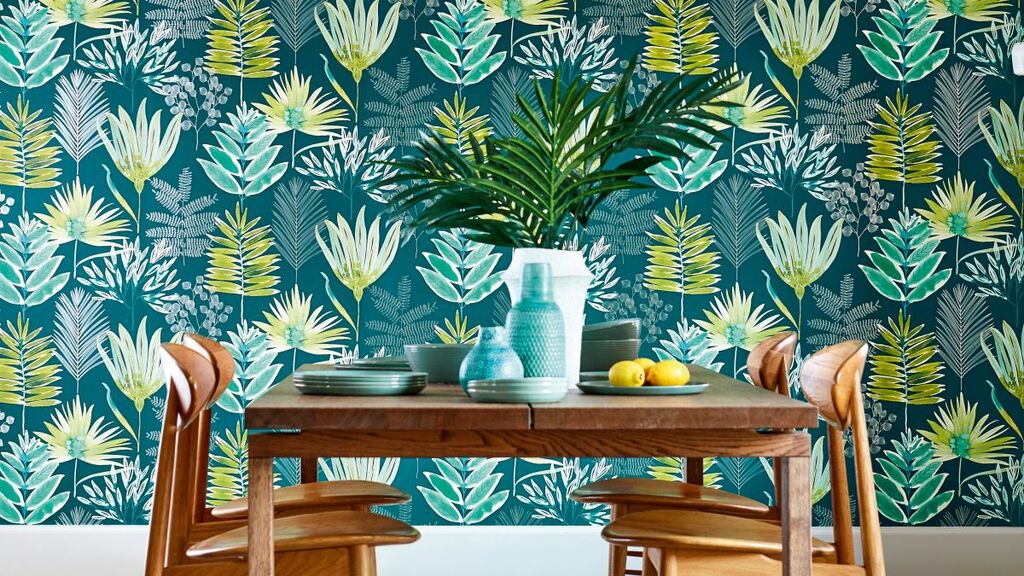 Source: futurecdn.net
With time floral wallpapers found themselves in the midst of a diverse range of playful colors and patterns. The abstract designs in some wallpapers can sometimes connect to a person very deeply. This interestingly creates a sense of belonging that a lot of items, including the family heirloom, can sometimes fail to accomplish.
You have darker-toned low contrasted wallpapers for the bedroom. A romantic blend of flowers and the night sky conceptualized through the use of masterful color combination and a touch of elegance. The dark shade allows your eyes to rest and dwindle into a restful sleep.
For the living room and dining room, go for light shaded colors with lots of sunflowers or daisies. Yellow with a mix of orange and red can make for a killer combination. But if a color palette speaks to you, goes well with the room, and doesn't conflict too heavily with the various elements of any given space, it would look fantastic.
Constellations and other designs inspired by astronomy are also popular options for kid's bedroom and their playroom. You want the kids to be inspired by something; hence the stars, the constellations, and the astronomic elements can help you achieve just that.
Conclusion
In the end, choose what feels right. Don't overthink things as long as you have a look that you enjoy; keep it. Do remember that you can swap floral beautiful wallpapers easily without having to put any thought into it. Be bold and take leaps of faith when you are struggling to settle on a specific design. If not floral wallpapers, opt for wallpapers with different abstract designs along the hallway of your house. 
Some of the darker shades can create a false sense of space giving your house an illusion of having a wider space than it actually has. The addition of mirrors on top of that will help you accentuate the illusion much further, helping you gain decorations otherwise thought impossible.