21+ Stylish and Trendy DIY TV Stand Ideas For Your Next Weekend Project!!
From binge-watching our favorite shows to playing our favorite games to bonding with our peers over a terrible movie, we all spend most of our time in front of the TV. We have all of our game consoles, stereo sets, and DVD collections all together, so it would be a bit uncomfortable to watch our favorite series or play games without a TV stand, right? 
Buying a new TV unit might have cost you a fortune, and also, there is no guarantee that it'll match your house's interior aesthetics. So what to do in this case? Why not you make one for yourself! Building your own TV stand yourself gives you a few benefits such as you'll save money on furniture, and a handmade TV stand will offer a touch of exclusivity to your room. That's why today, we have brought some creative DIY TV stand ideas for you. 
21+ Easy & Creative DIY TV Stand Plans For You! 
Below are some fun, easy, and unique TV stand ideas for your home. Take a lot at these twenty-one ideas and keep busy this weekend making these:
1. DIY Classic Rustic Media Plan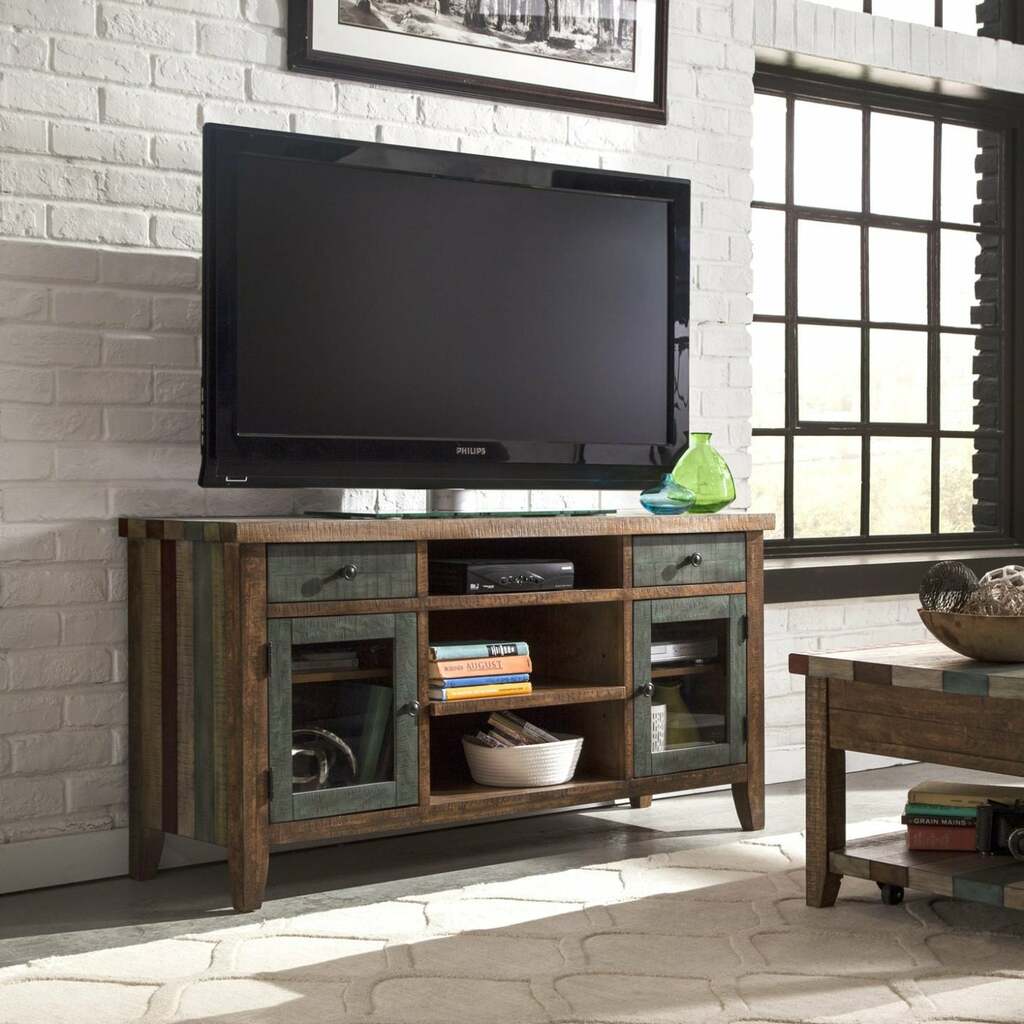 Source: ostkcdn.com
This media console plan has both open and close shelves with doors. You can put woven baskets on the open shelves, just as shown in the picture. It is finished in a rustic style but with less distressing, which is looking classic. This media center will give your living space a whole new look. 
2. An Old Dresser as a TV Stand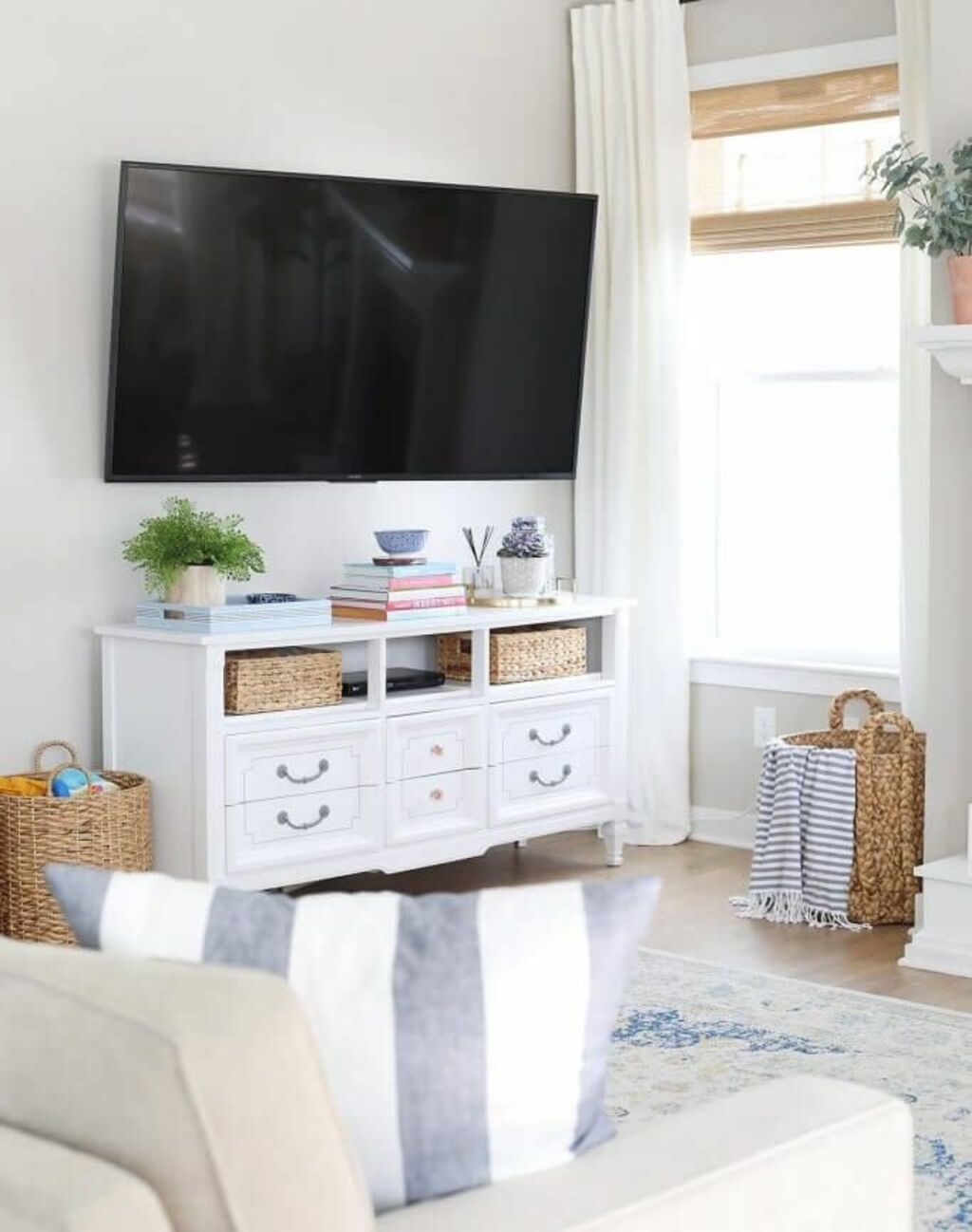 Source: pinimg.com
Look at this gorgeous TV stand! You have never thought that it is made from an old dresser. Yes, if you also have an old dresser which you're going to throw away…wait… just make a TV stand from it!  
With the right tools and endless creativity, you can transform it into a beautiful TV stand. It will give your home a vintage aesthetic and also give your old furniture a fashionable strength.
3. Wall Mounted Corner TV Stand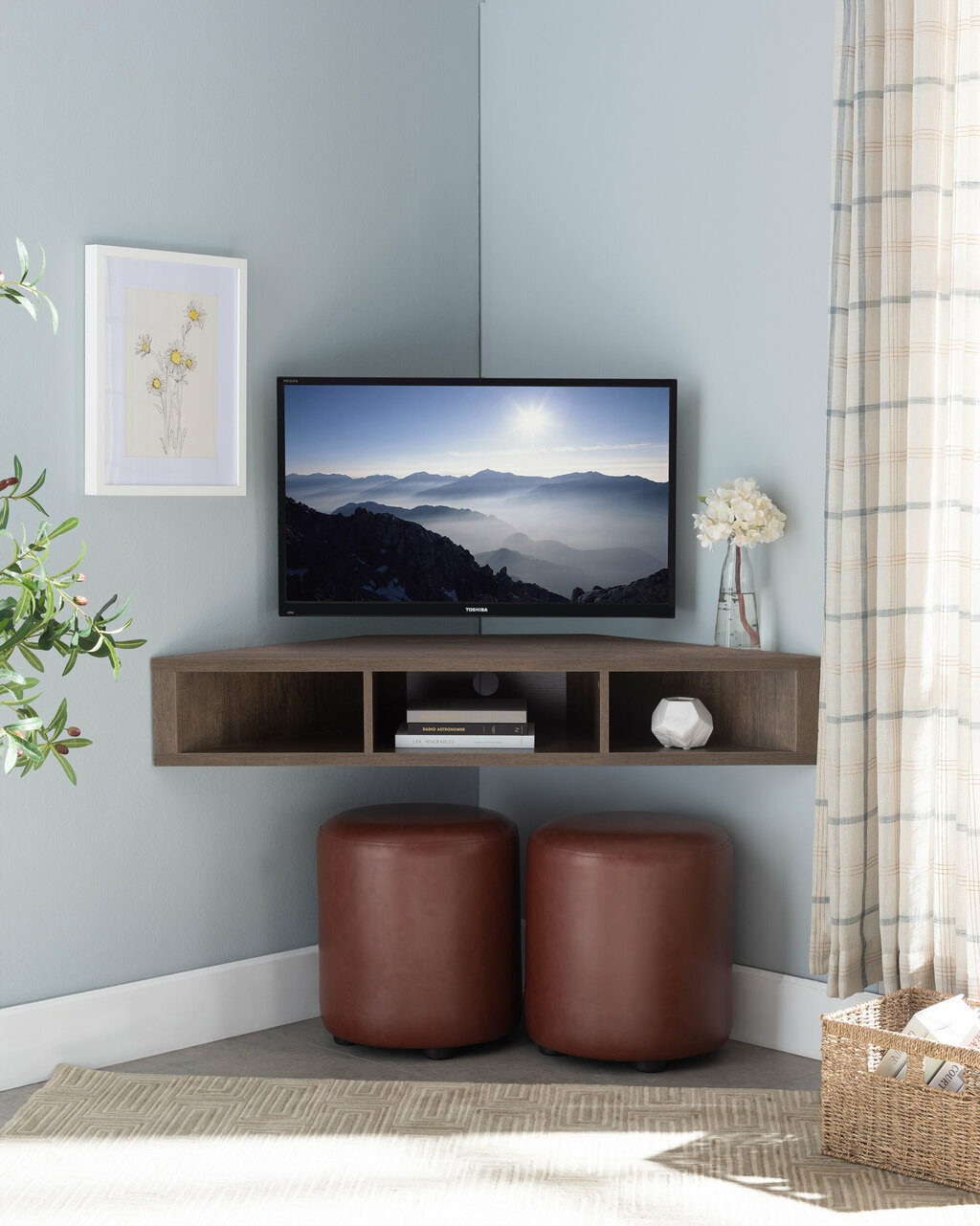 Source: wfcdn.com
Are you living in a compact place and looking for a TV stand? Create something like this. It is very easy to make, and it will also save a lot of space. This TV stand is specially designed so that it can be fixed in the corner to reduce space.
You will need 2 wooden pellets, screws, and nails. First, install the straps behind the TV to hold it firmly in place (you can also add more wood pieces for the stereo). And ta-da … your TV stand is ready!
4. Gorgeous Farmhouse Style TV Console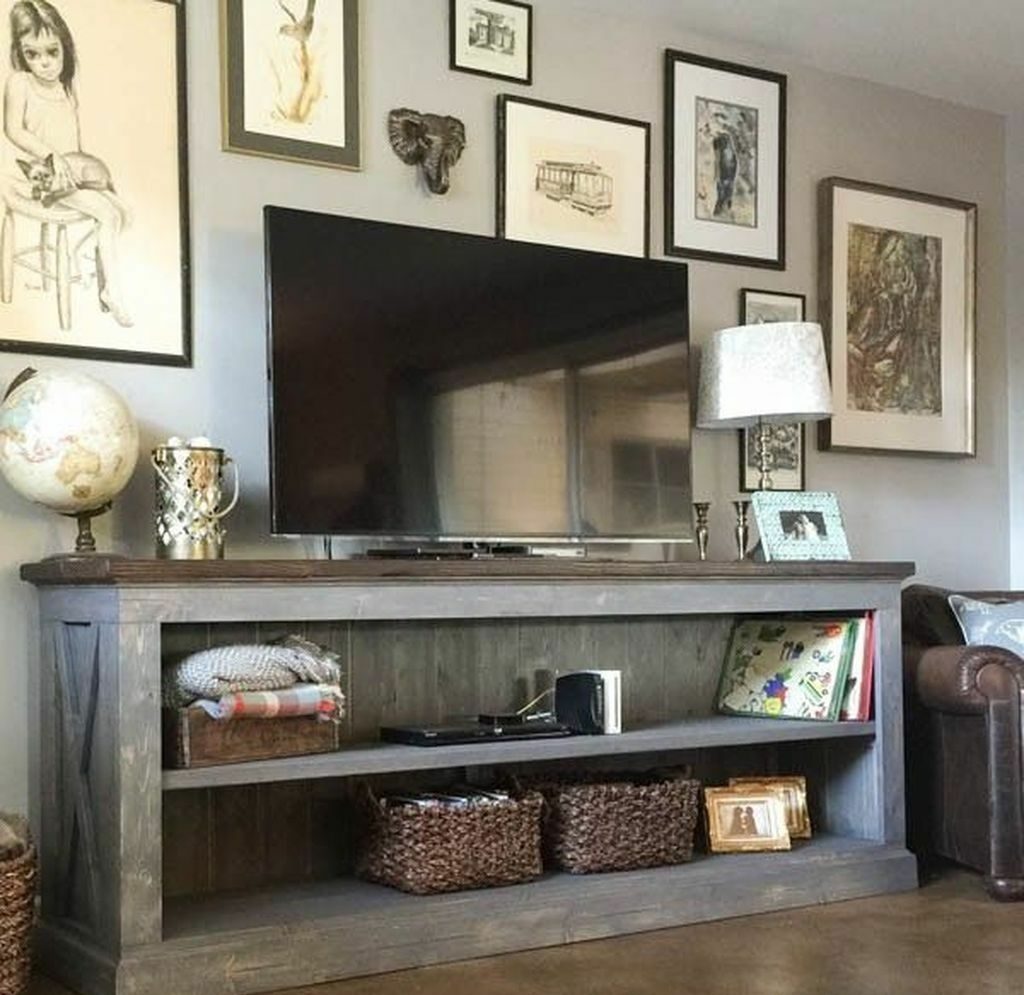 Source: pinimg.com
Another TV stand idea is this one. It is a simple TV stand plan that has two open shelves and details like planks and X frames. This is sturdy and a great looking piece of furniture, that you'll keep using for years to come.
5. 5 Minutes DIY TV Stand From Crates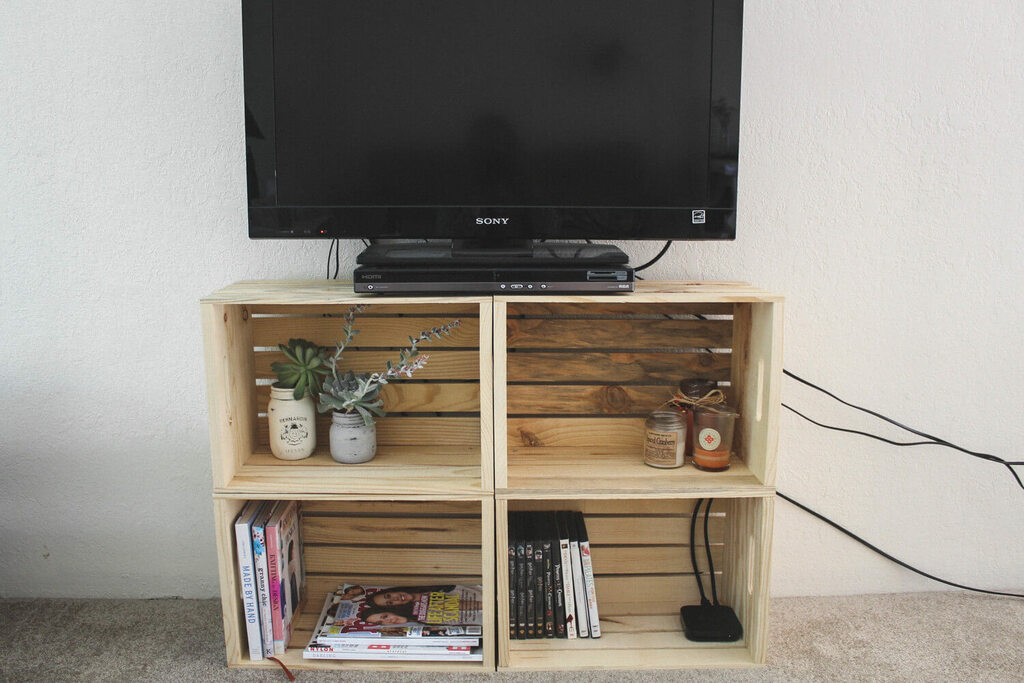 Source: craftyclub.co
Too lazy to create a stand for your TV? Look at the above stand; it can be made in under five minutes. Yes, it is made out of crates and requires little-to-no effort or expenses! You can also create something like this from your old crates in just 5 minutes!  
6. DIY Industrial Pipe TV Stand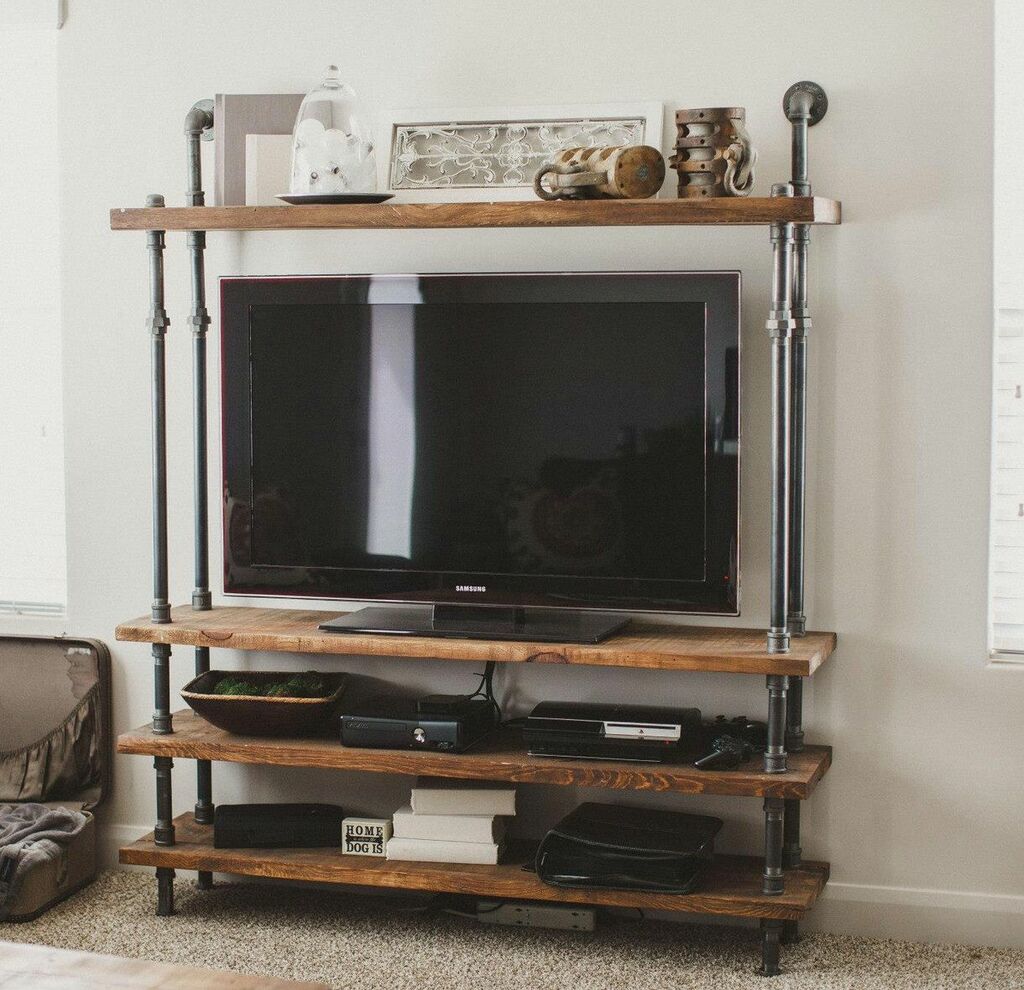 Source: pinimg.com
How about this DIY TV stand? This is an industrial-looking TV media unit that will look cool in your home. To make this, you'll need a minimum of four pieces of wood pallet boards and two pairs of metal pipelines to keep the TV stand as sturdy and durable as possible.
To make its legs, you can use a galvanized pipeline or the ones that are taken apart from your old queen-sized bed.
7. Tall Corner Media Stand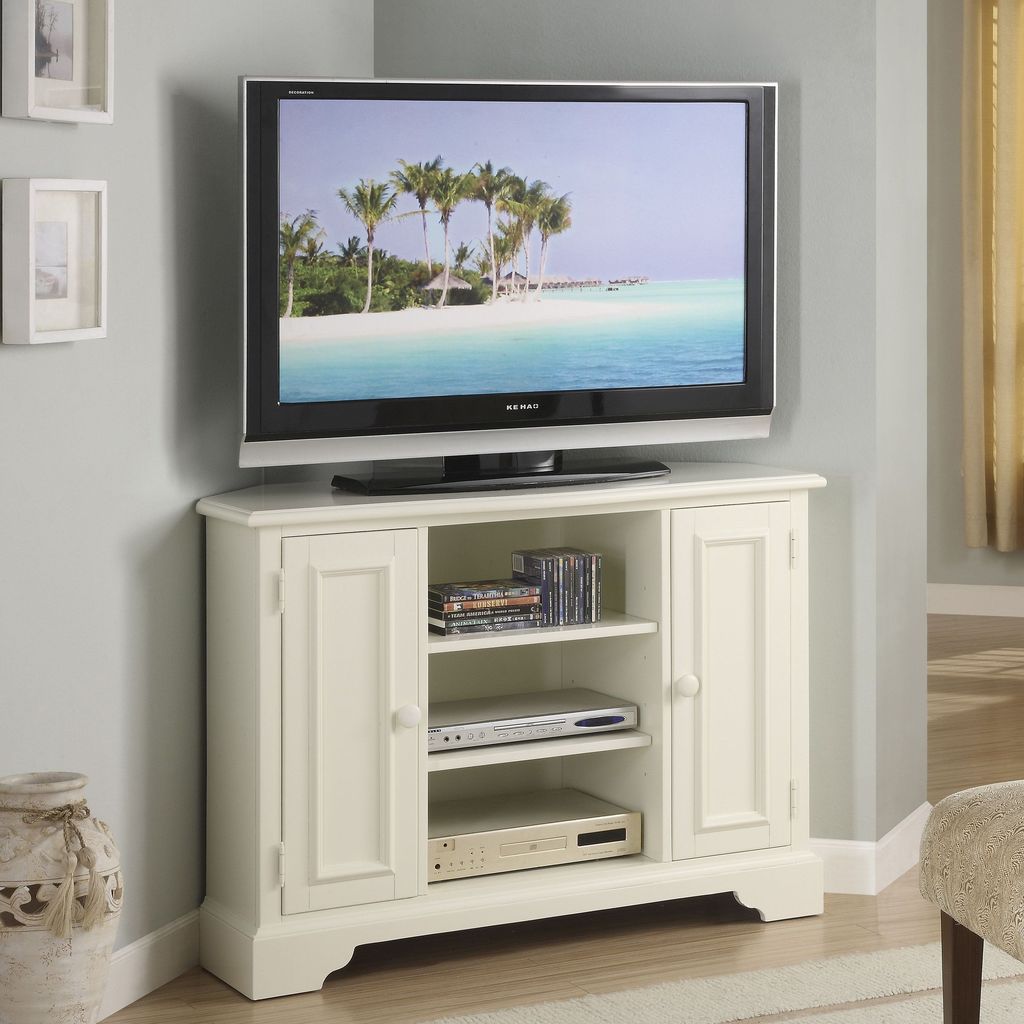 Source: pinimg.com
Here's another corner media stand plan. It is a tall TV stand with a simple yet intriguing design. Will be a perfect choice for a large room or a bedroom with an awkward layout. 
8. Repurpose an Old Door into a TV Console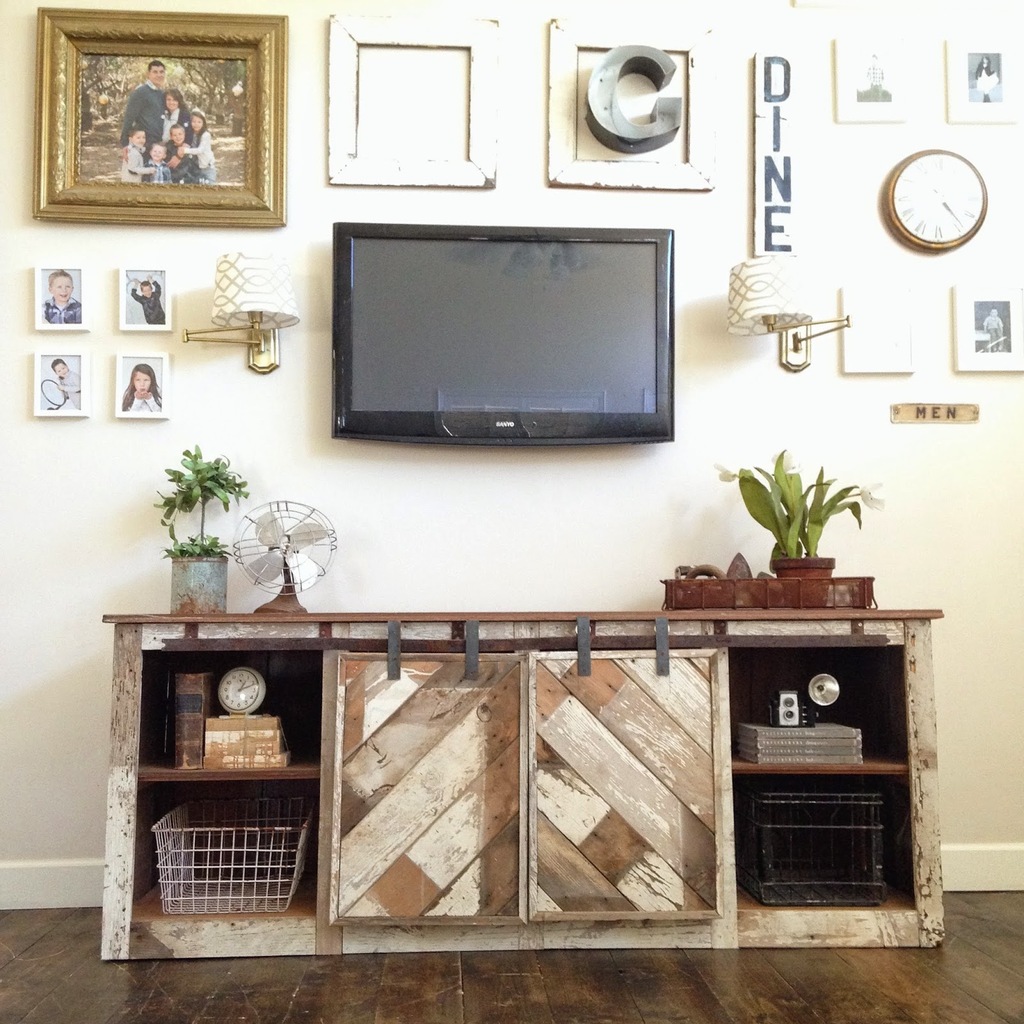 Source: diys.com
Recently you have changed your doors and are planning on throwing away the old ones? Think again…These old, forgotten doors can be repurposed into a brand-new TV unit if you have the right tools and creativity to make it happen.
Yes, the above TV console is made from old doors. Unbelievable right? This is probably the most inexpensive and eco-friendly way to give your living room the makeover it deserves!
9. TV Stand on Wheels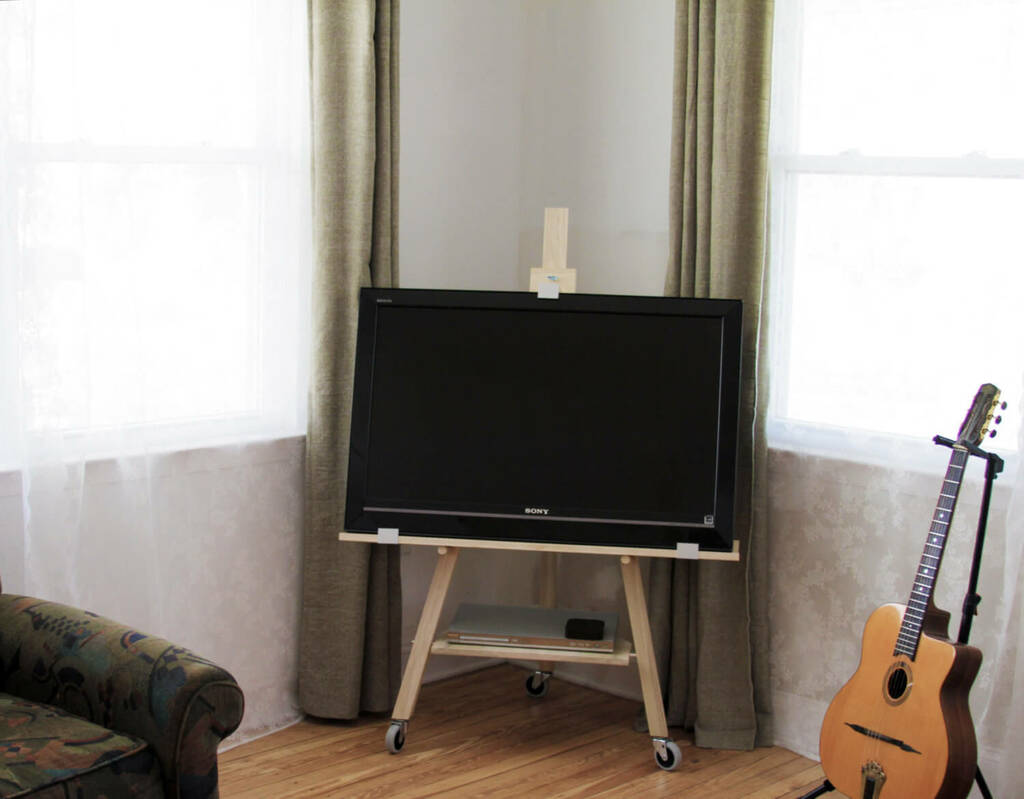 Source: cuethat.com
This is probably the most unique TV stand on our list. Super easy to make from simple materials, this DIY project will be fun for you to create. You'll need just three larger wood pieces with similar lengths, some screws, and nails. 
First, connect them together and form a painting tripod-like configuration. Lastly, connect the wheels on each tip of the leg using screws or nails, and there, you have it! This is a unique movable TV stand that looks like a painting tripod with a canvas! 
10. DIY X-Leg TV Media Plan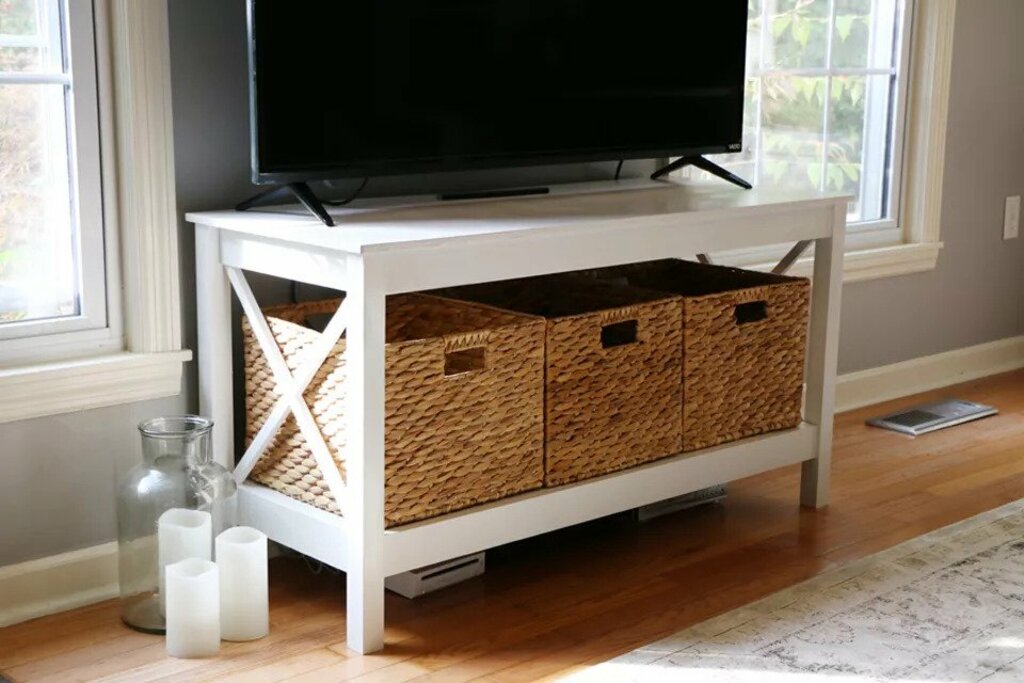 Source: thesprucecrafts.com
This DIY project is great for beginners; it's a simple but great-looking stand for your living room, rec room, or bedroom. The X frames on the side and a large open lower shelf is the main highlights of this stand.  
11. DIY Modern Wooden Wall Media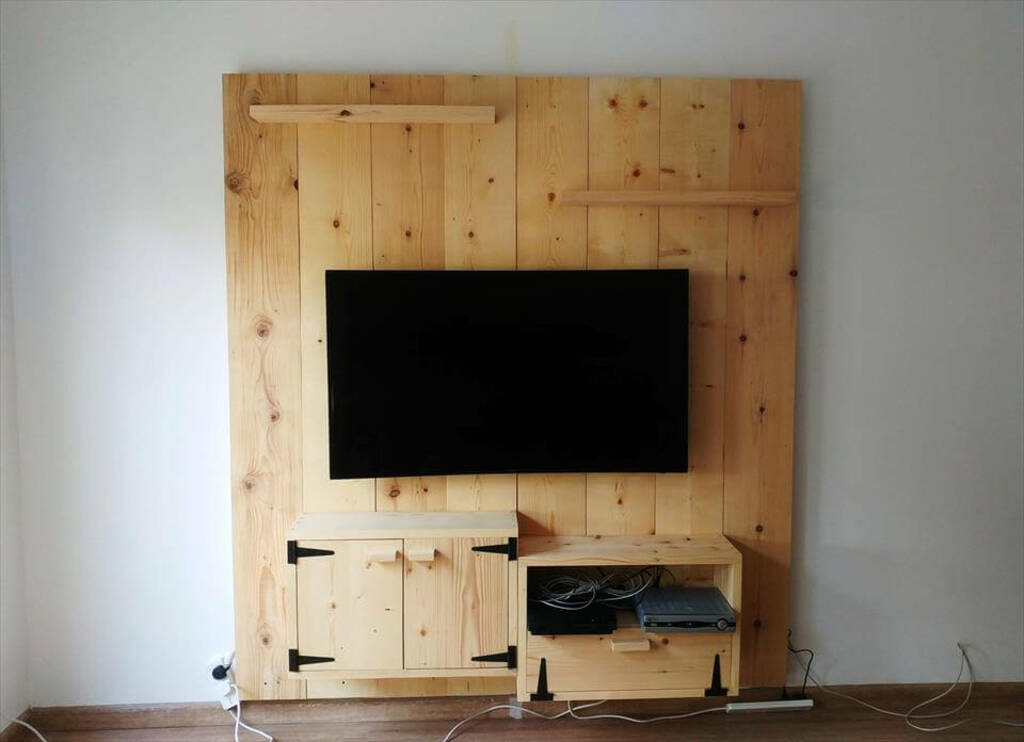 Source: diycrafts1.com
Do you have a lot of media, and they didn't fit on a single unit? Then consider building a media wall unit that will hold all your stuff such as DVDs, CDs, gaming consoles, and a plethora of other devices. 
This unit is not that hard to create as it seems. You can make this from recycled wood, and you'll be amazed by the results. 
12. TV Stand from Cable Drum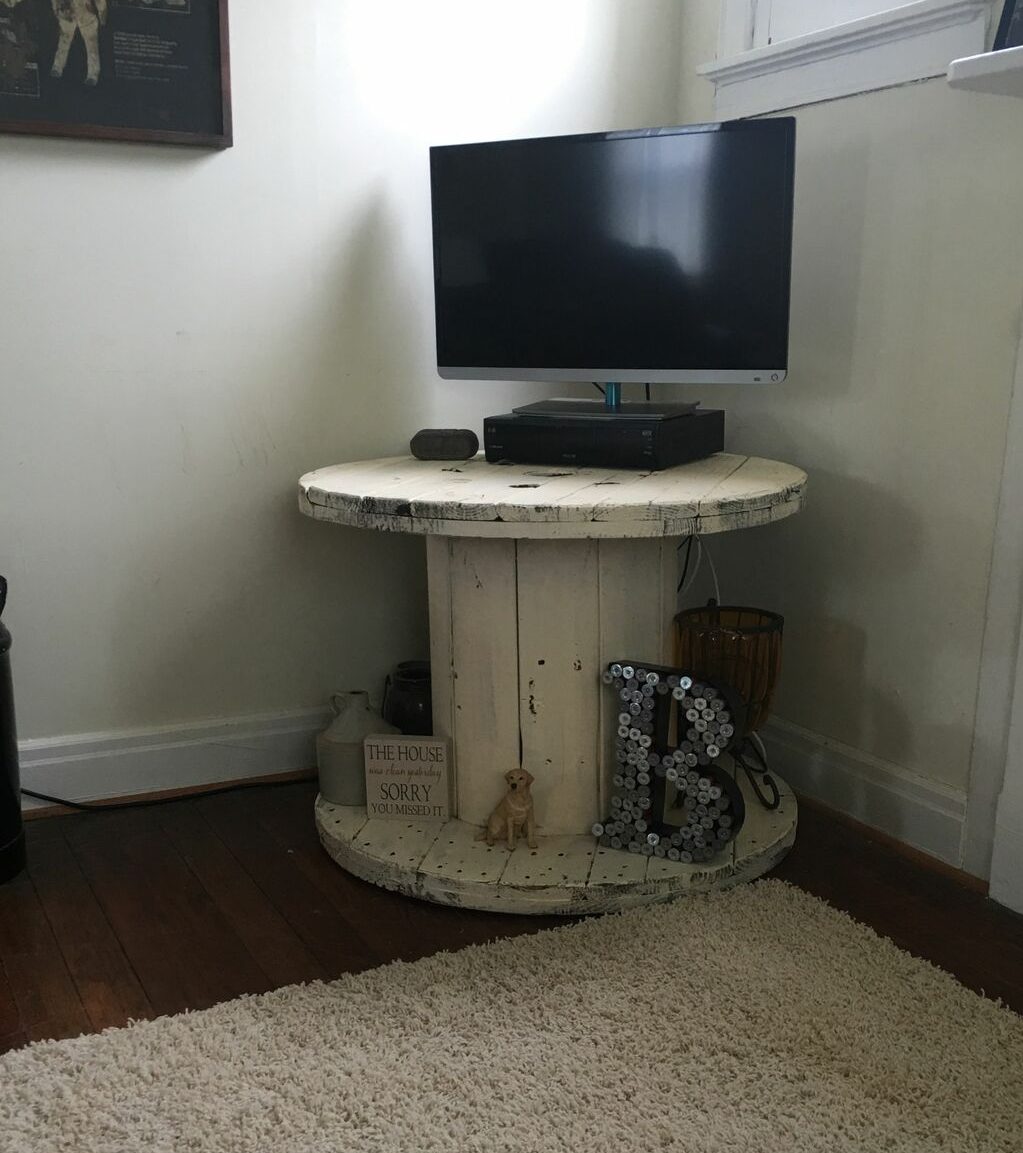 Source: pinimg.com
Do you have a cable television drum that has been lying in your garage for many years? If yes, then today is the day to create something creative out of it! 
To make a nice TV console out of it, all you have to do is to cut the drum in half. After this, utilize one half and some pallet woods as a board and glue all of them together. Isn't it extremely easy and unique to make?
13. Edgy looking TV Stand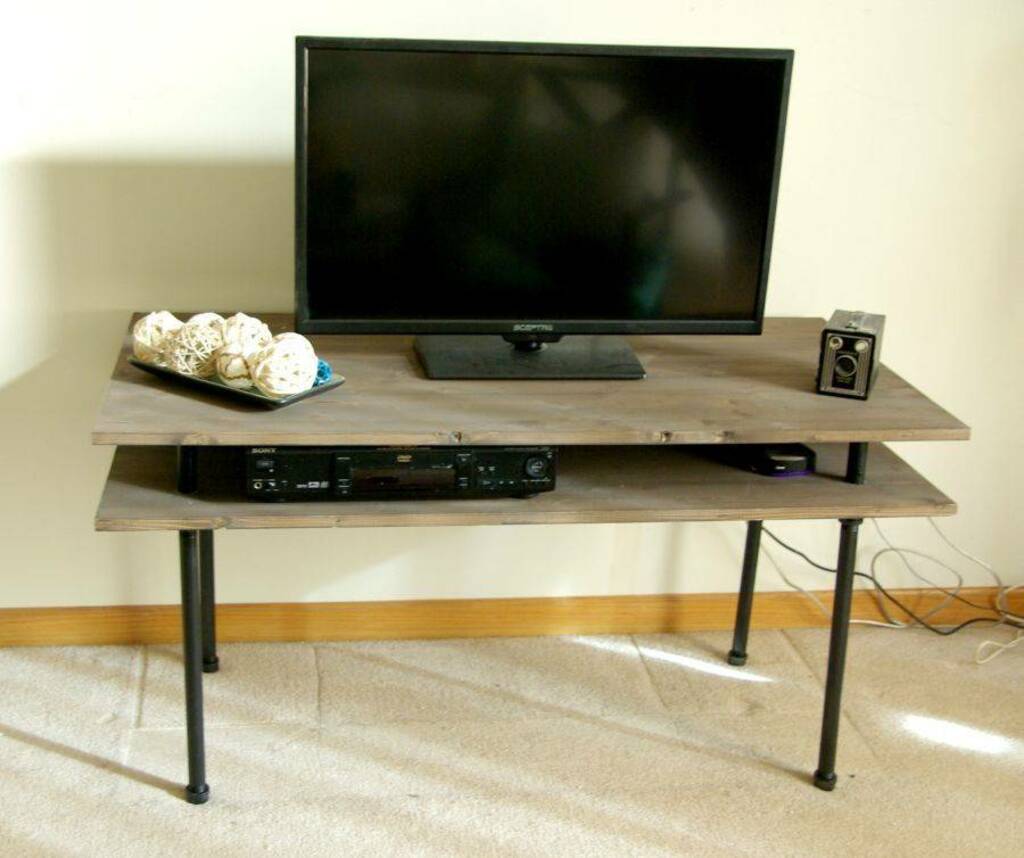 Source: ityan.co
This TV stand is built with large boards and galvanized pipes for the legs. The design gives it an industrial and rustic feel without feeling overwhelming. This is a versatile TV stand that you can use anywhere in your home.
14. Barn Door TV Stand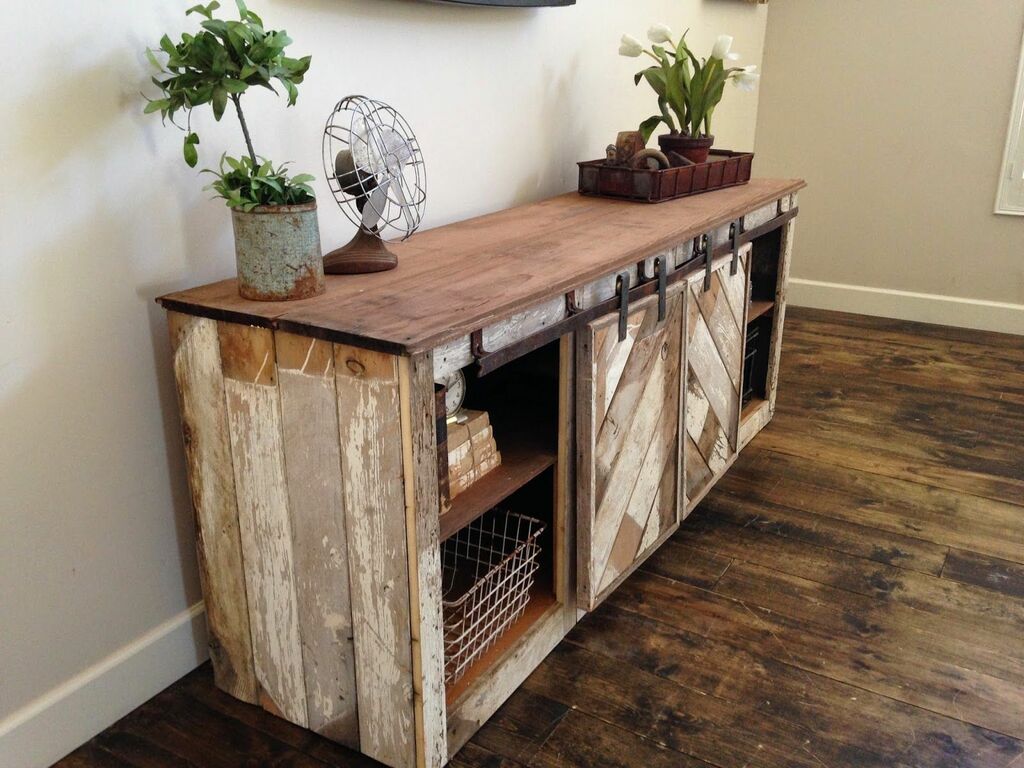 Source: pinimg.com
We all know the beauty of barn doors: they're rustic yet comforting, and they bring the warmth of the countryside straight home. If you agree, then why not use them to design a TV stand from scratch?
Take inspiration from the above door; it is a perfect rustic-looking barn TV unit that will look good anywhere in your house. 
15. Contemporary TV Media Unit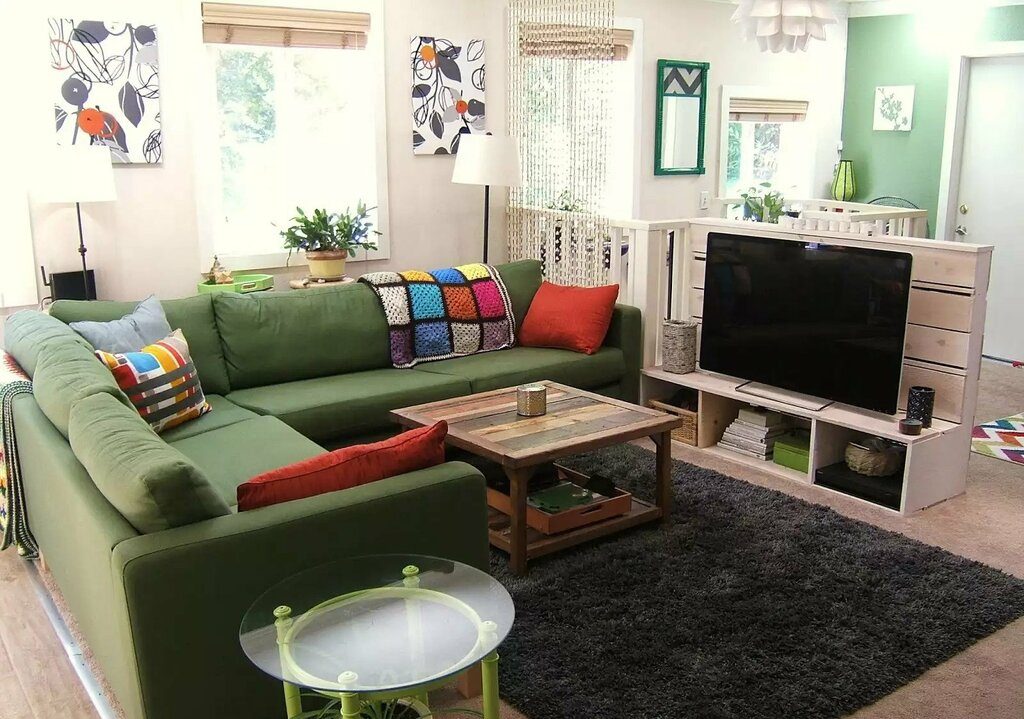 Source: thesprucecrafts.com
This is a free TV stand which is specially made for this oddly shaped Living area. Add mood lighting to decorate the whole space. 
16. Minimalist TV Stand with Concrete Blocks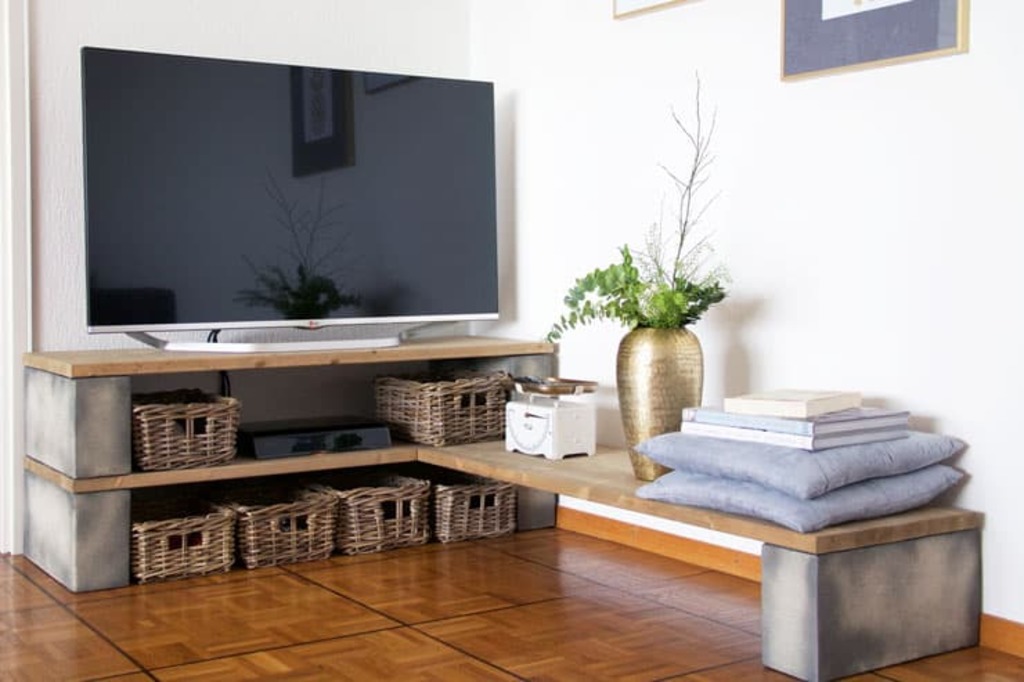 Source: desertdomicile.com
Love minimalist designs and decors? This next DIY TV media unit will surely win your heart. Made from concrete blocks, this is an unbelievable project. The industrial, minimalistic aesthetic of grey cement, this project is a simple yet effective way to enhance the look of your entertainment area.
17. Stylish Pallet TV Stand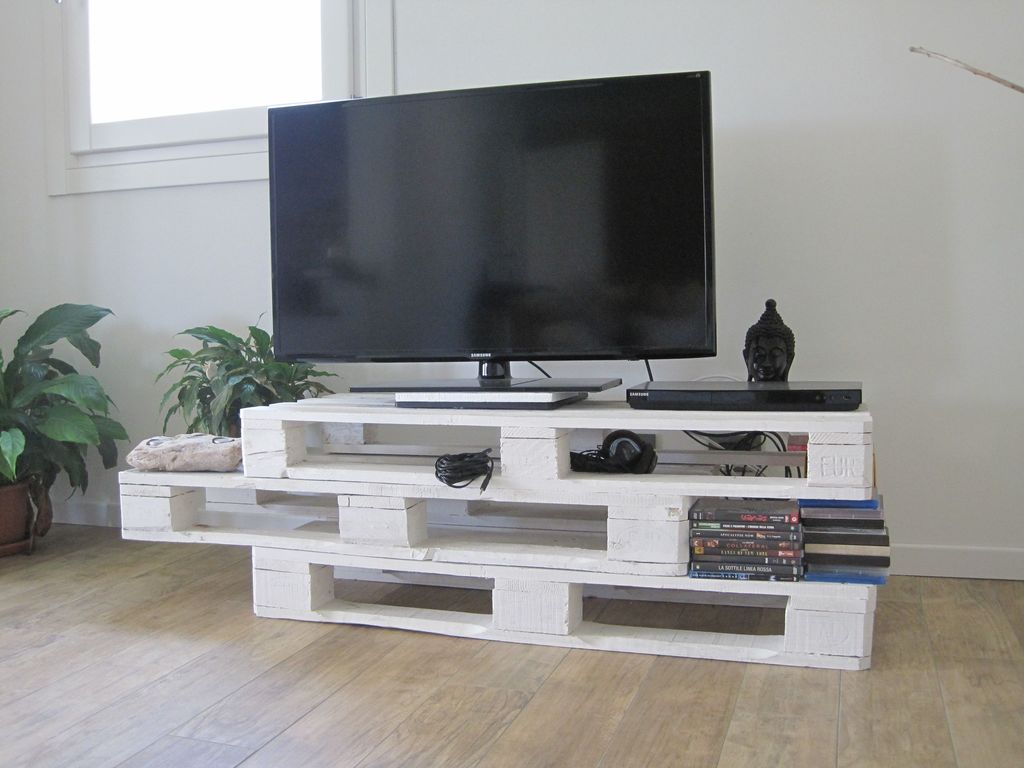 Source: pinimg.com
What do you think about this DIY project? This is a stylish and budget-friendly TV stand that is made out of one pallet, some stain, and a few hairpin legs.  
18. Timeless Farmhouse TV Stand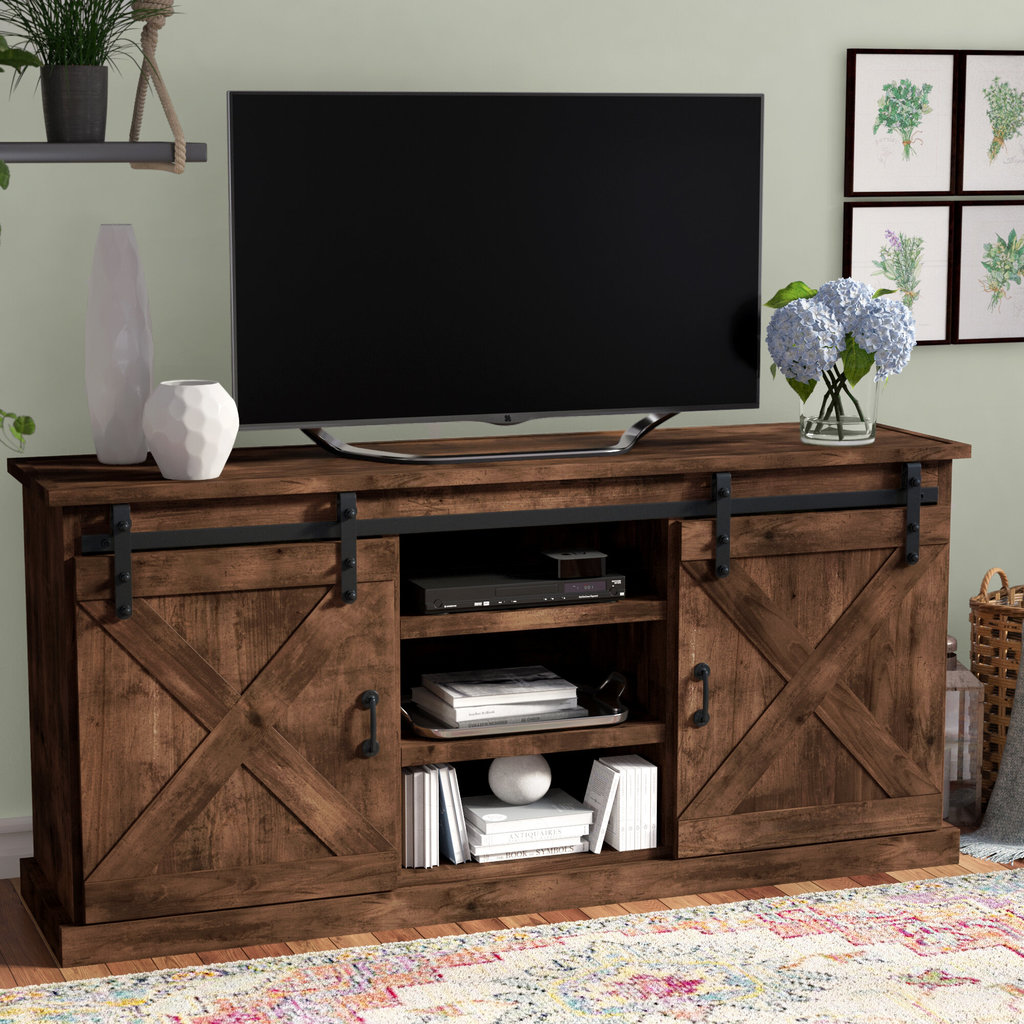 Source: wfcdn.com
This unique farmhouse TV stand will give a sense of exclusivity. Don't you agree? Use walnut wood planks to create the wall mounting stand, which is stronger than the pallet boards. 
Decorate it with some plants and some rustic decor to achieve the authentic countryside farmhouse vibes. 
Also Read: Easy Steps to Set Up your LG Smart TV in your Room
19. Add Personal Touch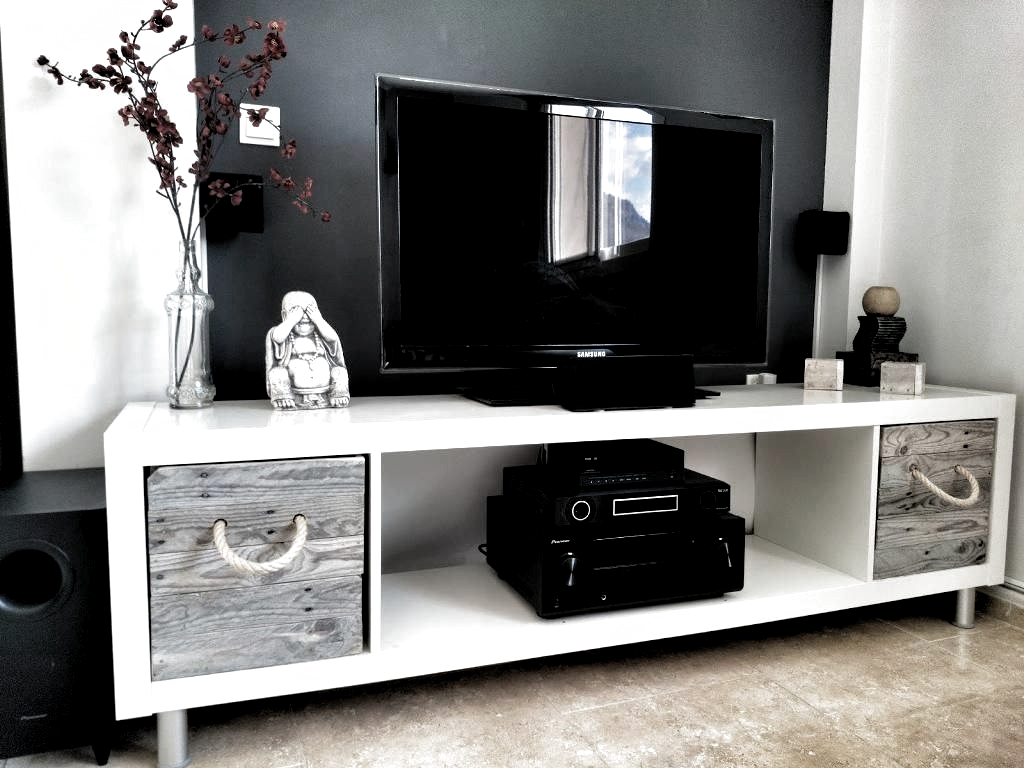 Source: pinimg.com
Sometimes when we buy furniture, it is not well-matched with our theme. Then we have to add a personal touch to them to match our aesthetics. 
20. Mid Century Modern TV stand
Source: pinimg.com
Mid-century style is evergreen. This style never goes out of fashion, so why not make your TV stand in this amazing style. The clean lines and minimalistic beauty of Mid-century modern designs will elevate your house's interiors.
21. Rustic Wood Pallet TV Console Unit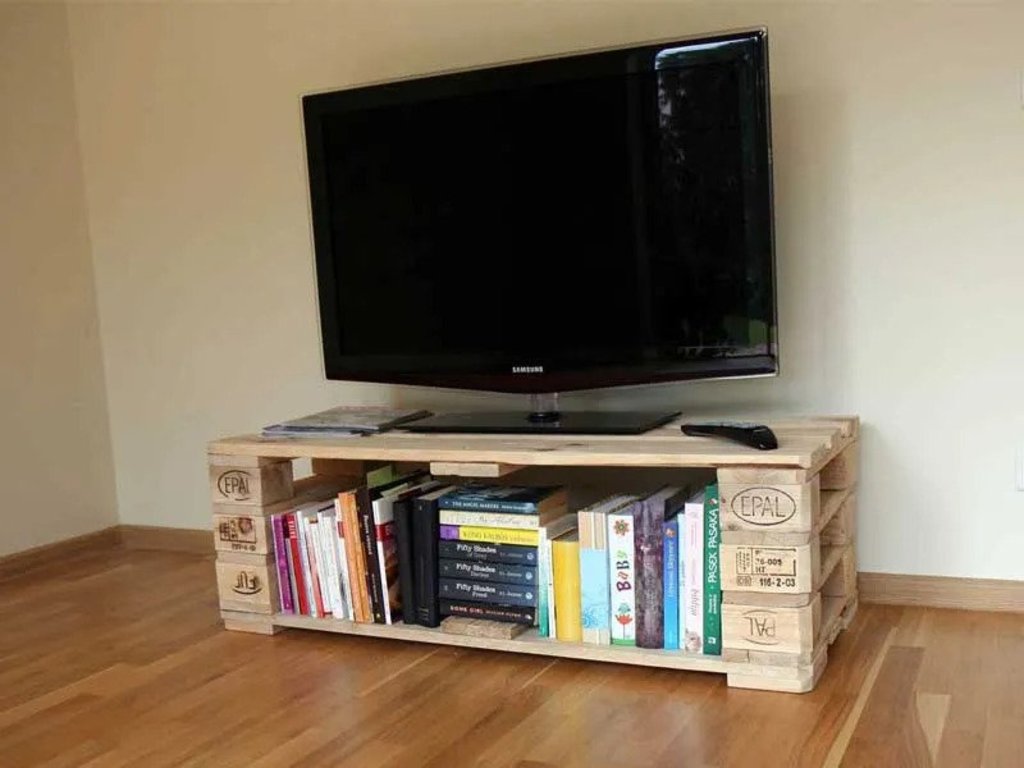 Source: ezoiccdn.com
Look at this simple-looking DIY TV console that is giving the entire room a sense of unique style. To create this type of stand, all you need to do is collect some quality woods from around your home and then cut the woods into several pieces.
Lastly, fix all of them with nails and screws, and your TV stand is ready! You can also paint them in your desired colors. 
22. Old Window Frame into a New TV Media Plan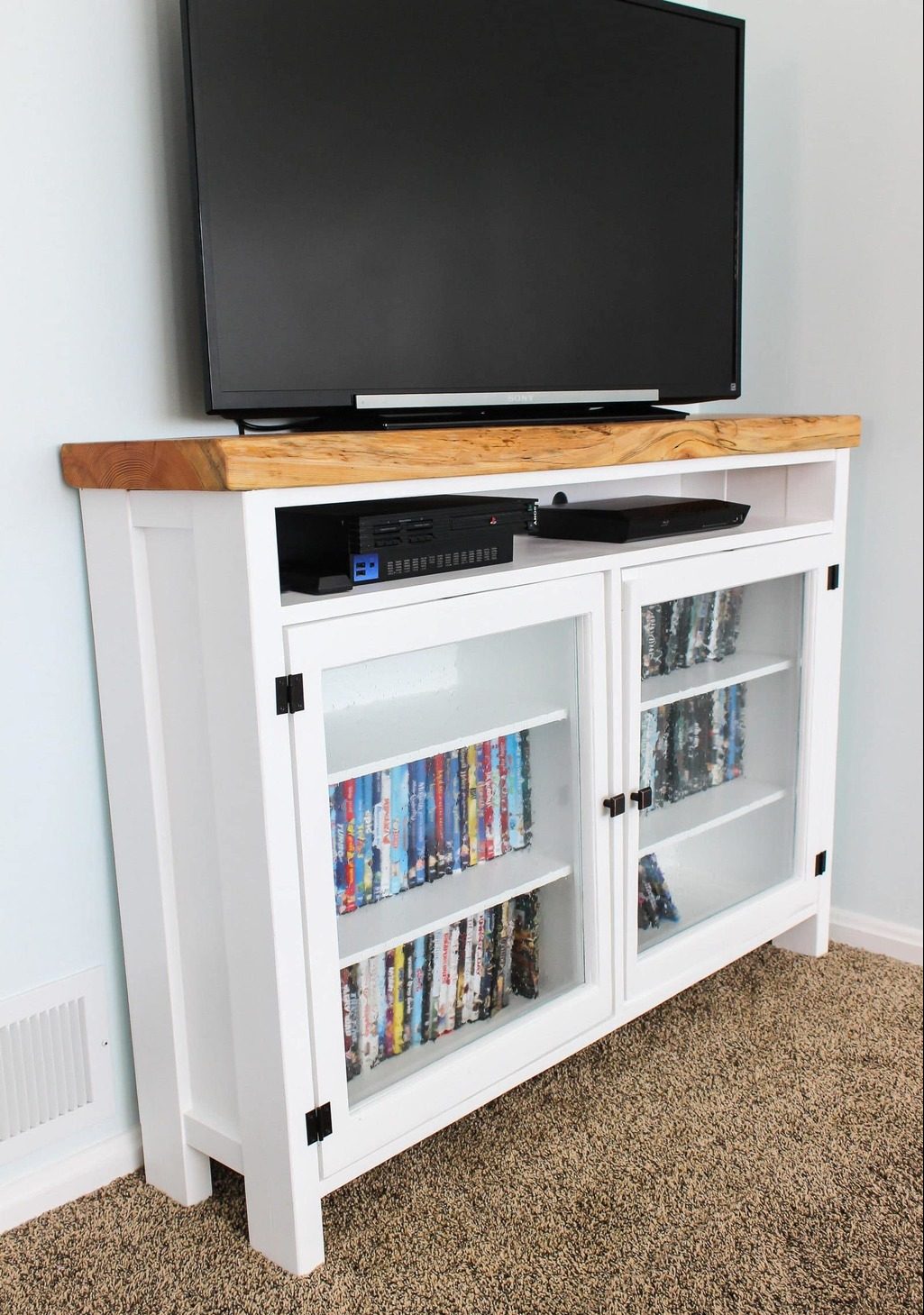 Source: twofeetfirst.net
You think that old window frames are junks…no they are a valuable treasure! Yes, they can be a part of your new TV console. Don't believe us? Take a look at the above picture; here, the console is made from old window frames.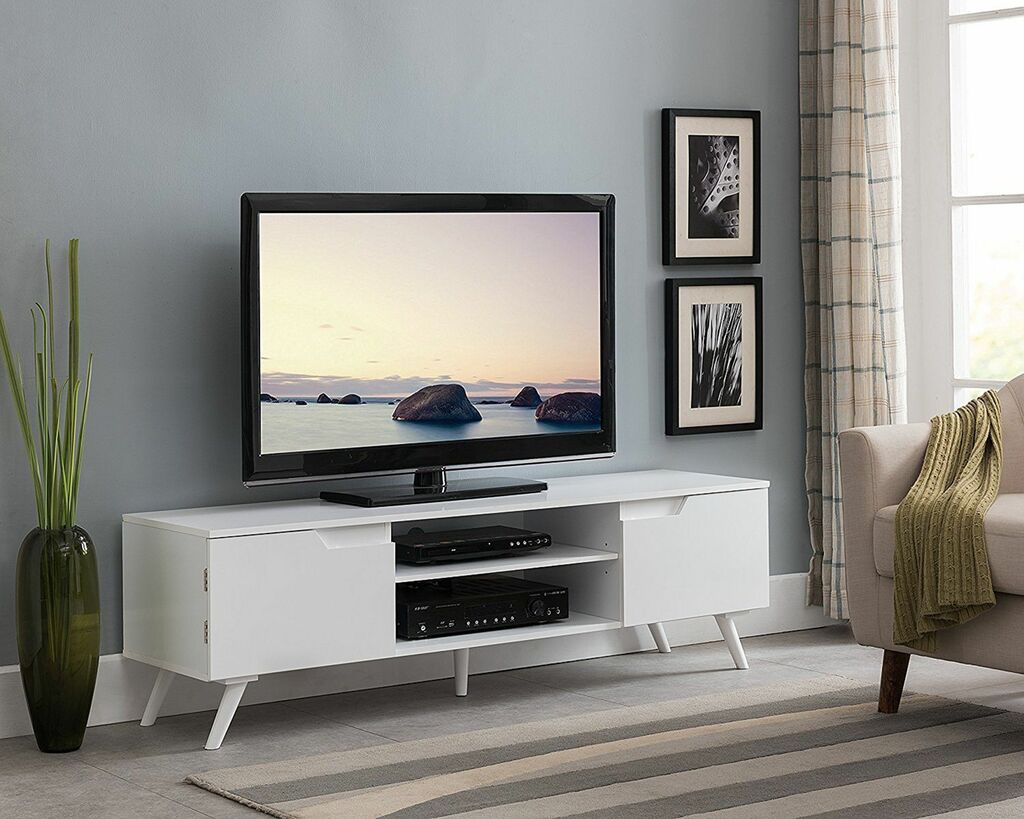 Source: pandubb.com
Keep Creating New Stuff
And…that's all, folks! Those are 22 ideas for building a DIY TV stand. So, have you decided which one is your style? Be creative, simple, and, most importantly, feel free to create your ideal TV unit. The thing is that there are a variety of television stands that you can create with simple and unused materials. 
Just imagine how you can create fantastic stuff from specific materials such as pallets, wooden boards, pipes, or even solid stones. So, from now onwards, don't throw away the leftover piles of wood and crates; just create something extraordinary things from them.
I hope you liked this DIY blog and if you do, please share it with your friends and family. Keep coming to Architecturesideas for home improvement ideas and guidance.