Plan Your Budget Before Going for Door Replacement
The garage is extra space for any house. The best storage space and secured car parking. Buying any new home or shifting to another one – the garage is essential for a requirement. Always check the condition of the door before moving it. Sometimes due to harsh weather or inadequate maintenance, the door may be rotten or needs replacement. Check for suitable door replacement before hiring the technician. 
Pricing of Garage Gates – Estimation
It is always difficult to calculate the pricing of the installation, but you can get an estimate. A new garage that requires all new frames, brackets, and garage opener would cost around $850 to $2500. There is a price variation for single garage and double garage gates. The quotation will provide the details of the payment. Average replacement of door costs $500 to $2000. 
Manual roller gates cost around $500 to $1500. However, automatic garage openings cost $850 to $2500. It is for obvious reasons that automatic doors come with many additional features. 
There are a lot of factors for consideration to ascertain the cost of door replacement:
Type of the door, material, style, size, dimension, hardware, and customization.

Features like window attachments, screens, walk-through doors, insulation facilities, and hurricane proof will increase the pricing.

Labor fees, engineer charges, transportation costs, work on the old opener, the addition of weather stripping, and changing the older heavy door will make the price dynamic.

A new opener is a

major addition to any garage

. Installing openers with electric fittings is undoubtedly an additional factor.

Resize the opening or closing to fit the new gate will call for mason work. It is another factor for pricing.
Get Professionals to Do the Job – Ask for Material Options and Warranty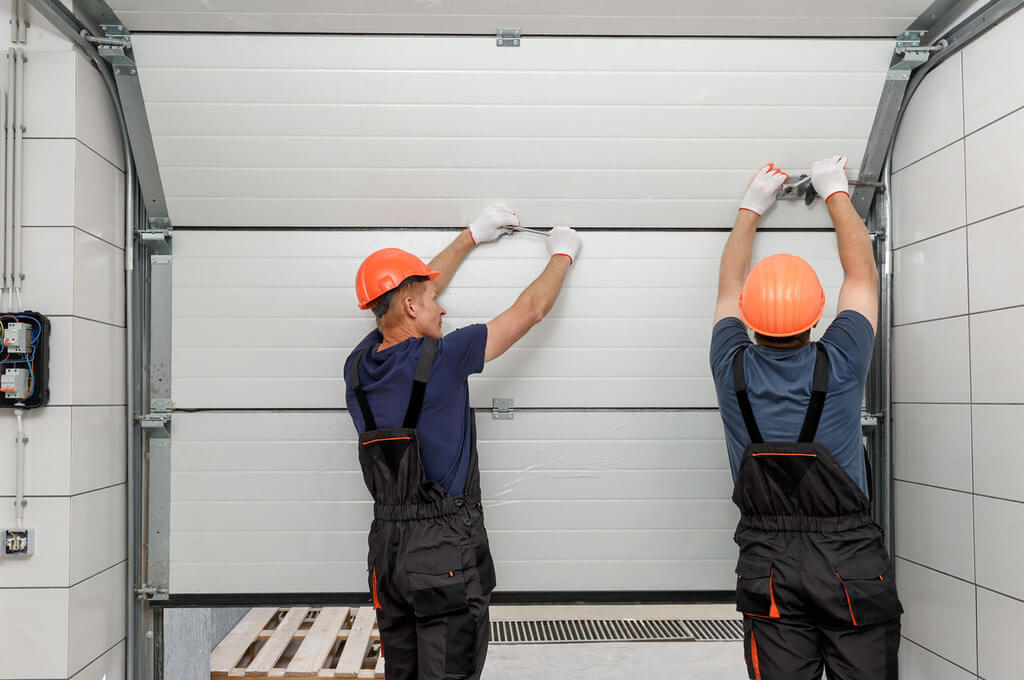 Source: bobvila.com
Installation would include scraping the old door and then fixing the new one. There is a warranty that covers the labor. You can check for an extension of the warranty on the material and garage opener. It will help in case there is a problem in the future, and you need immediate help with no additional costing. 
A regular fitting comes with one year warranty. Most of the insulated doors come with 10 years warranty. You can get up to 5 years' cover on delamination. And the door spring has coverage of three years. 
There are different materials for getting garage openings – aluminum, timber, faux wood/ composite, Vinyl, stainless steel, Glass, and Screen doors. You can go for an extension to the existing garage. You can split the space into two parts or go for additional space for an extra car or storage solution. There are single or multiple door solutions for any additional necessity. 
Any new garage gate will from 15 to 35 years, depending on the durability of the product chosen. You can ensure a 95% return on investment with premium quality gates. So technically, installing new garage doors is the best option. 
You can opt for a do-it-yourself option for fixing the door. You will miss on the warranty coverage and may struggle with the criticalities of installations. But the ideal way is to hire professionals registered and know the skill proficiently. You would only require the hiring of two skilled technicians for half a day of labor. 
Pay Cash
In case you're remodeling to sell your home, it may bode well monetarily to apply for a line of credit when you know there will be a profit from your venture and the advance will be paid off rapidly. Yet, by and large, paying in real money is the most ideal way.
In the event that you can't manage the cost of it currently, start contemplating ways you can manage your family financial plan to set aside cash for your venture.
Also Read: Determining the Garage Door Sizes To Park the Dream Vehicle
DIY (Do It Yourself)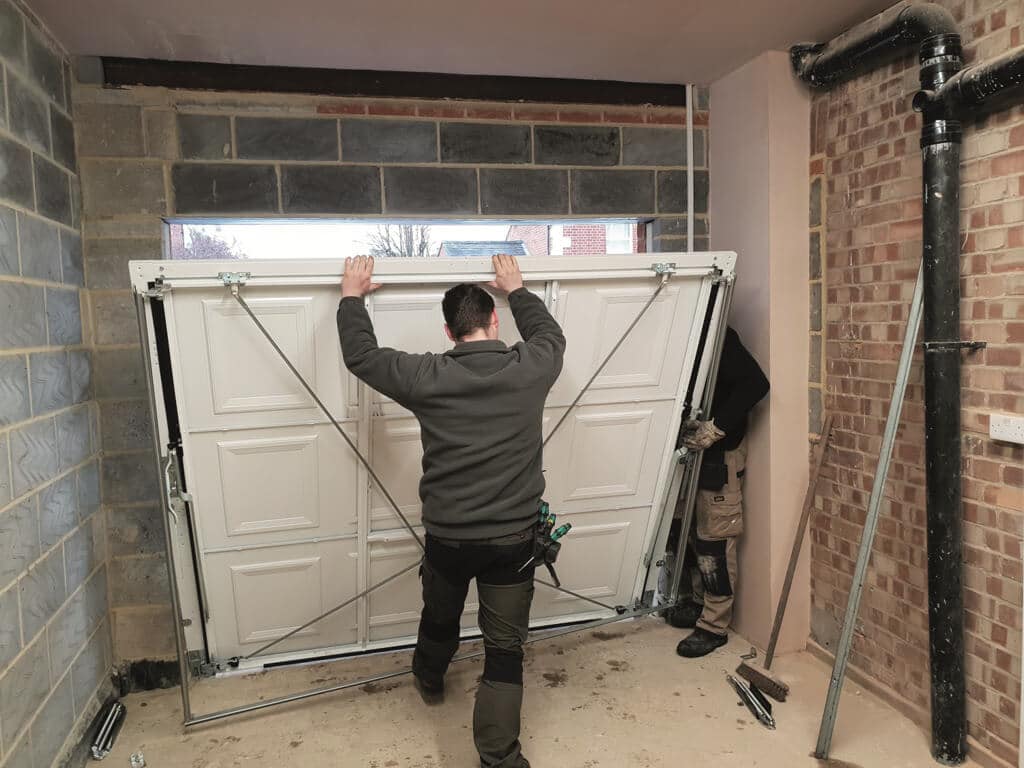 Source: probuildermag.co.uk
This is perhaps the best approach to set aside cash during a home remodel. In case you're thinking, "I'm not convenient, so this current tip's not intended for me," indeed, reconsider!
You will most likely be unable to set up drywall, or even feel open to laying tile, yet there are a few things you can do to prepare your space before a group comes, in light of the fact that recall that you're paying a team each hour, paying little heed to how talented or untalented the assignment. In the event that you can demo the space, tidy up, plan surfaces (like scratching off mastic on the floor and skim-covering dividers), and paint, then, at that point, you're one stride ahead.