What Is the Most Efficient Heating System in Arizona?
The winter in Arizona is not as extreme as the summer. However, it does get considerably cold during the winter. With this in mind, it makes sense to have a single system that will serve you all year round for heating and cooling. 
However, if you can afford a separate heating system, you'll likely want to get one that functions best in the unique conditions of Arizona. In most cases, local HVAC experts can be extremely helpful in answering your questions about heating in Arizona. 
Getting the proper heating AC service in Gilbert AZ is essential, but there also are certain factors you must consider when selecting a heating system, which we'll cover below.
Most Efficient Heating System in Arizona
If you live in Gilbert, Arizona, you're probably looking for the most efficient heating system, and with good cause. 
However, it's important to ensure the following factors before your heating system can truly be considered efficient. 
First, the system must only produce enough heat for mildly cold weather. 

Secondly, it's better if the heating system combines with a cooling system. 

Finally, consider the air quality in Arizona as well when looking for the most efficient hosting system.
Choosing the right heating system is easy when you know these things. 
Are you still curious about what is the most efficient heating system to get? 
You can start by looking at the advantages of various heating systems. So, keep reading to learn about your heating options in Arizona and decide what suits you most.  
Furnace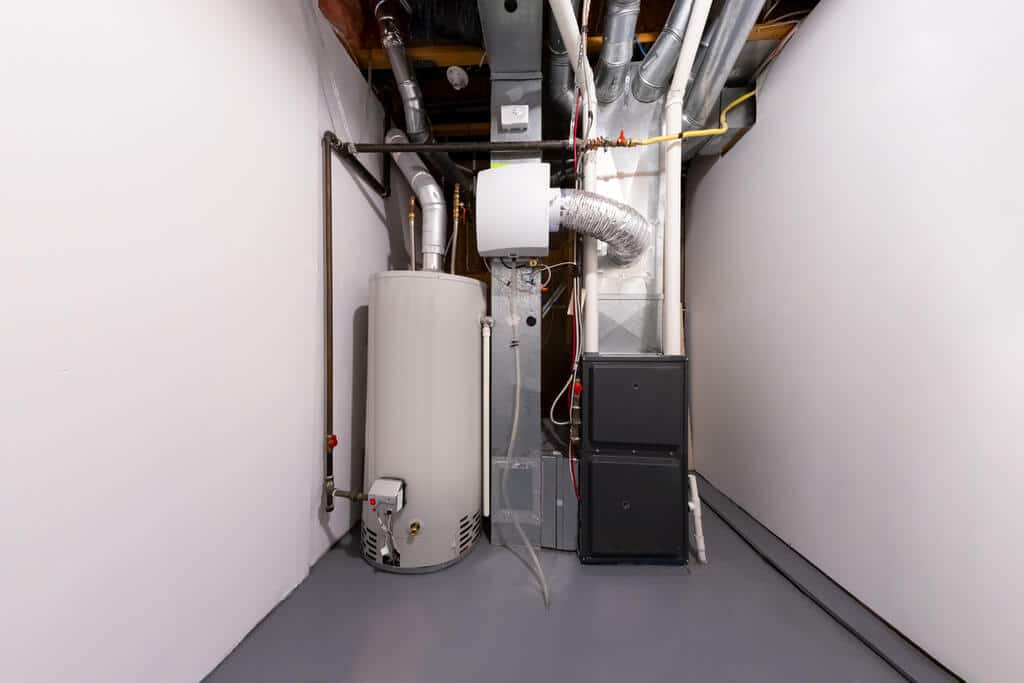 Source: energy1heating.com
A furnace runs on oil, propane, or natural gas, and some even run on electricity. It's one of the most efficient heating options guaranteed to keep your home warm throughout. However, you must consider the fuel availability factor if you install a furnace to heat your Arizona home.
Natural gas prices tend to fluctuate and go up during the winter season. It happens because there's a high demand for petroleum products. The furnace's efficiency also depends on how old your model is, with newer models being more efficient.
As a homeowner, you must do certain things to get efficiency out of your furnace, like frequent inspections of the furnace flue and regularly cleaning the filter, especially during the winter. 
Here are points to help you decide if a furnace is suitably the most efficient system in Arizona.
A gas-run furnace doesn't require a backup heat source. It runs throughout the cold season if you have gas or oil.

The lifespan of a furnace will considerably extend. It has a 15-year lifespan and perhaps even longer with the proper maintenance.

A furnace tends to consume more energy the older it gets while posing health risks. The risk is less if you have an electric furnace.

Adding ductwork to transfer heat from the furnace into your home can be costly. When checking the furnace's efficiency, you must factor it into the initial cost and maintenance.
Heat Pump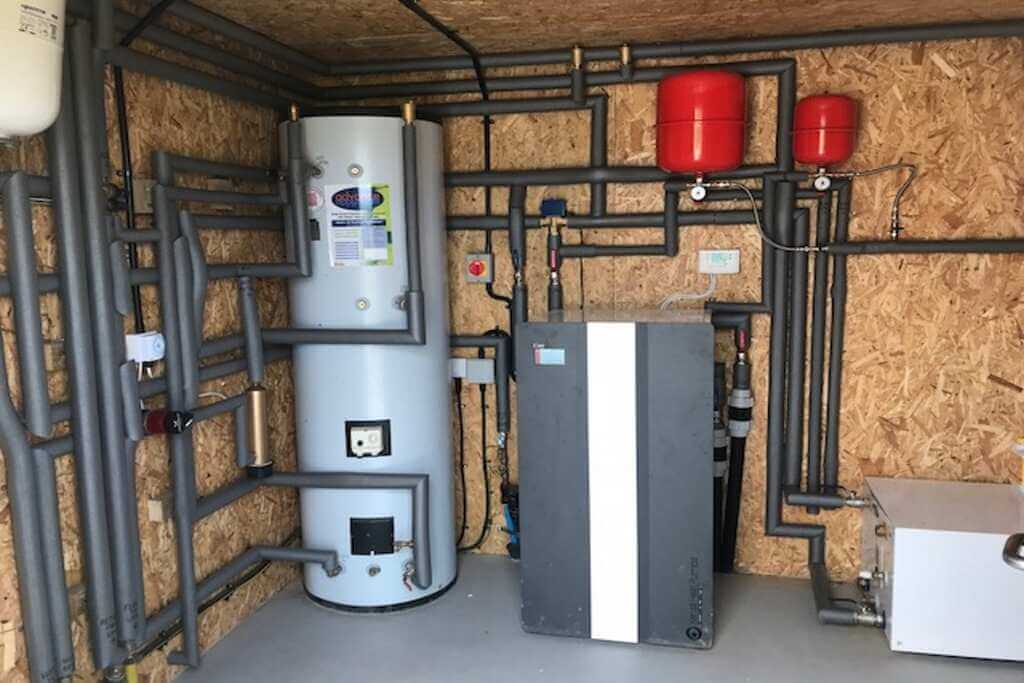 Source: kensaheatpumps.com
A heat pump is another highly efficient heating option for your Gilbert, Arizona home this winter. Unlike a furnace, it doesn't create heat but extracts it from the environment using refrigerant. 
You can use it in an environment during the summer. A heat pump is an excellent alternative for mild winters, such as the one experienced in Gilbert.
A heat pump runs on electricity which only adages to its efficiency. It is also convenient since electricity is affordable compared to other fuel types like gas. 
If you decide to get a heat pump, you will discover that heat pumps get designed to meet specific federal regulations to guarantee sufficiency.
Before settling for a heat pump, you must be aware of sums that may promote or undermine efficiency. For instance;
The local climate, the electricity cost in your area, and the size of a heat pump play a role in determining the efficiency of a heat pump.

Energy experts estimate that the lifespan of a heat pump is 15 years, depending on

maintenance

and the brand.

A heat pump is most efficient in mildly cold winters, so expect it only to deliver heat adequately.

The initial cost of a heat pump may be higher than a furnace's, although its energy-saving capability makes up for this.
Factors to Consider to Find the Most Efficient Heating System in Arizona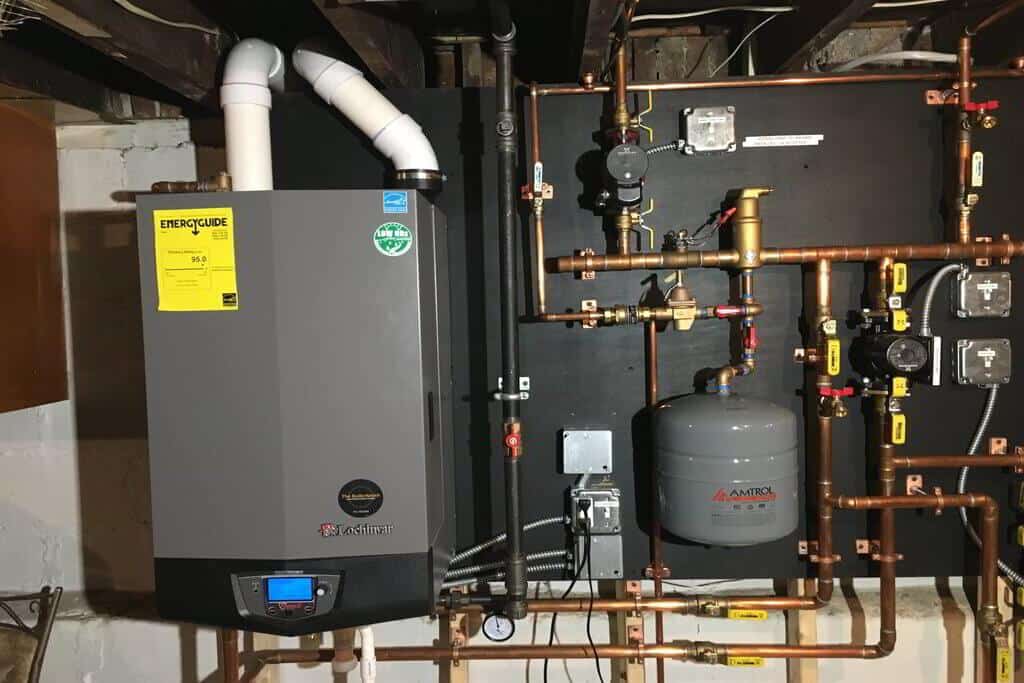 Source: app-sources.com
An efficient heat pump will ultimately increase comfort in your home. However, delaying getting a heating system is not ideal as the cold season intensifies. 
Considering the following factors will ultimately work in our favor.
How Much Energy Does It Consumes 
Efficiency and fuel consumption go hand in hand. So how does having the heating system in your home affect energy cost and your home's value? Use the Annual Fuel Utilization Efficiency to get an idea of the most efficient system.
Fuel Availability 
If the choice you go for to warm your house in Arizona is a furnace, know that gas is expensive and sometimes unavailable. However, finding fuel to run the most efficient system should be easy to find around our area.
Initial Cost of the System 
Another guiding factor to pay attention to when getting the most efficient heating system in Arizona is the initial cost and installation cost. Consider these factors to help you develop a payment plan if necessary.
Maintenance Cost 
Heating systems require frequent maintenance to keep running efficiently. Look if the heating system selling company cannot incentivize their services through free system maintenance.
Also Read: How Does LEED Addresses Indoor Air Quality In Green Buildings
The Size of Your Home
The efficiency of a heating system corresponds with the size of your home. A technician helps you evaluate your home and perform a load calculation test to help you decide on the best heating system.
The goal of sizing your home to a heating system is to know how much heat loss to expect. Inefficiency is bound to happen if your heating system's capacity exceeds your space's heating needs. 
Conclusion
The most efficient heating system should consume reasonable amounts of energy while offering exceptional heating around your home. Consulting a heating company in Arizona can make it easy to learn about the various heating options available to you. Above all, consider all the circumstances regarding efficiency before installing a heating system to save money down the line.