Top 10 Spectacular Modern Farmhouse Exterior Design Ideas
Are you looking for some gorgeous modern farmhouse exteriors? These days one style that is on-trend and popular all over the world is the Modern Farmhouse Style! Let's see modern farmhouse exterior.
From Instagram, television shows to your neighborhood and city; you can easily find this architectural style in every place possible. So, it's impossible to miss this remarkable modern farmhouse design! 
So whether you want to build your dream home or just want to upgrade your house exteriors, modern farmhouse architectural style will be a perfect option. From Arizona to Virginia, you can find many variations on the farmhouse look.
Today in this blog, we're going to tell you about what a modern farmhouse style is and how you can easily create or recreate it for your home. We've also compiled some of the best modern farmhouse exterior ideas so that you can get a complete idea of this extraordinary house design. Let's start!
What is a Modern Farmhouse?
The modern farmhouse style is a combination of the traditional country look with the minimal contemporary design. It has a perfect balance of modern and traditional elements both in the interior and exterior parts of the structure.
Houses with modern farmhouse exteriors have cozy, rustic farmhouse aesthetics with clean and sleek lines. This unique mix of two different styles results in a warm atmosphere with a simple look and feel with a modern twist.
Key Elements of Modern Farmhouse Exteriors
There are some characteristics in the modern farmhouse exteriors from which you can easily identify a residence with this style. Here are some of the modern farmhouse exterior design elements:
White Exteriors

Dark-colored Roof

Simple Landscaping & Structure      

Reclaimed Wood

Many Windows

Barnboard Details     

Architectural Salvage

Contemporary Lighting

Pine Outdoor Furniture

Vintage Accessories

Large Covered Porch

Neutral modern farmhouse exterior colors
Overall the houses are a uniquely modernized take on simple and fresh country living houses. The use of natural textures and materials with smooth lines and glossy accents are commonly seen in modern farmhouses. Many houses have simple farmhouse plans with white or neutral exteriors, but still, there are many bright and bold hues present in the exteriors. 
Are you excited to see how these modern farmhouse exteriors look? Scroll down to take a look at some of the best modern farmhouse exteriors.  
10 Best Modern Farmhouse Exterior Design Ideas in 2023
Farmhouse style can be applied both on the interiors as well as in the exteriors parts of the house. However, this style completely changes its meaning when it comes to exteriors. Below are ten modern farmhouse exterior design ideas to get inspiration from:
1. Farmhouse with Contrasting Materials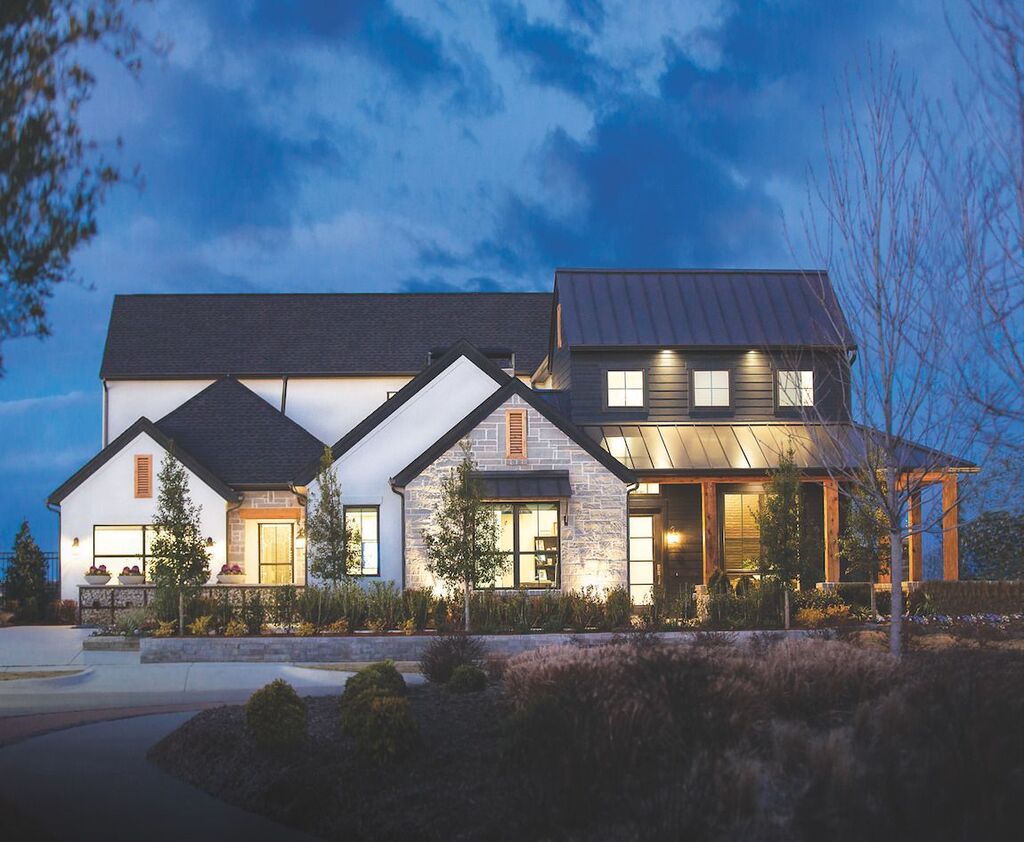 Source: pinimg.com
This is a Valen model modern farmhouse design located in Texas. Here contrasting warm and cool materials have been used to create a spectacular facade. For example, horizontal siding, stucco, and cut stone have been specifically mixed with dark trim and cedar accents.
Architects have also mixed the standing metal seam with an asphalt shingle roof. Exteriors also have included a welcoming covered porch. The louver accents are adding some visual interest to the gables. 
2. Modern Small Farmhouse Exterior with Side Garage
Look at the stunning white modern farmhouse exteriors of this house. Isn't it looking magnificent? The gorgeous set of rich brown doors are used, which are perfectly complementing the white facade. The covered porch is also looking pretty interesting to look at. 
Other notable features of this modern farmhouse are white siding, side garage, and light grey tin roof, which are matching with the window shutters.
3. Weston Farmhouse with Warm Neutrals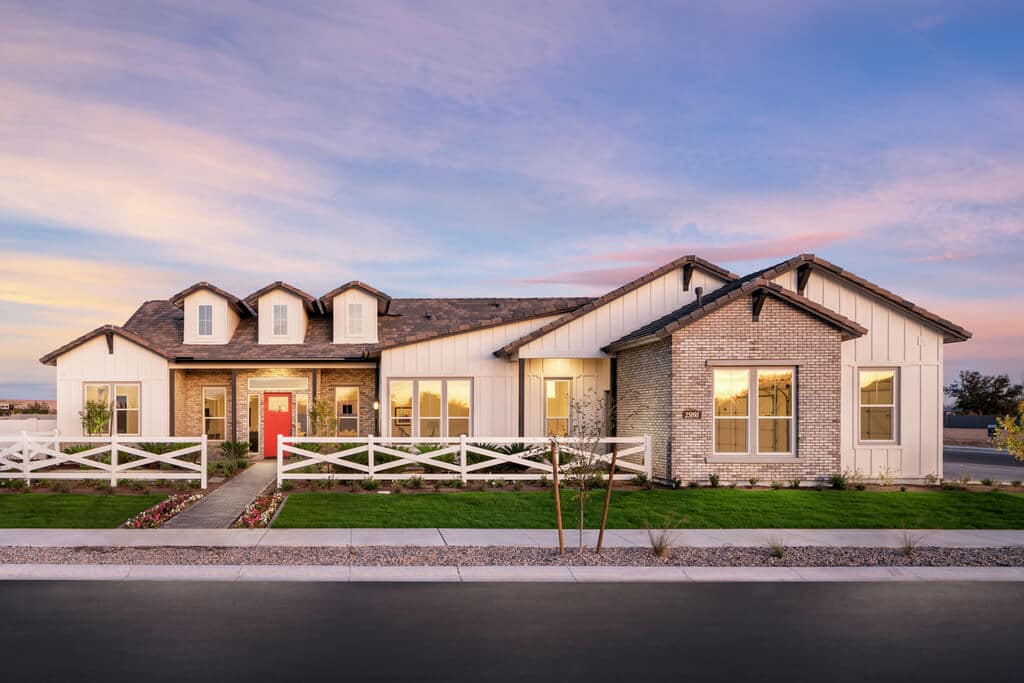 Source: tollbrothers.com
This house is located in Arizona, and it has spectacular farmhouse style exteriors. This Weston house has many things to look at, such as board and batten siding with luxurious dark bricks, which are blending the traditional and modern farmhouse vibes perfectly.
Other remarkable features of this residence are low pitch gabled roofs with flat tile and gable bracket details. To add additional contrast, dark trim and white body color schemes have been used. Bedrooms or dormers are constructed over the large front covered entry. With the striking red front-entry door, this house is a perfect example of modern farmhouse exteriors. 
4. Modern Farmhouse Exterior Design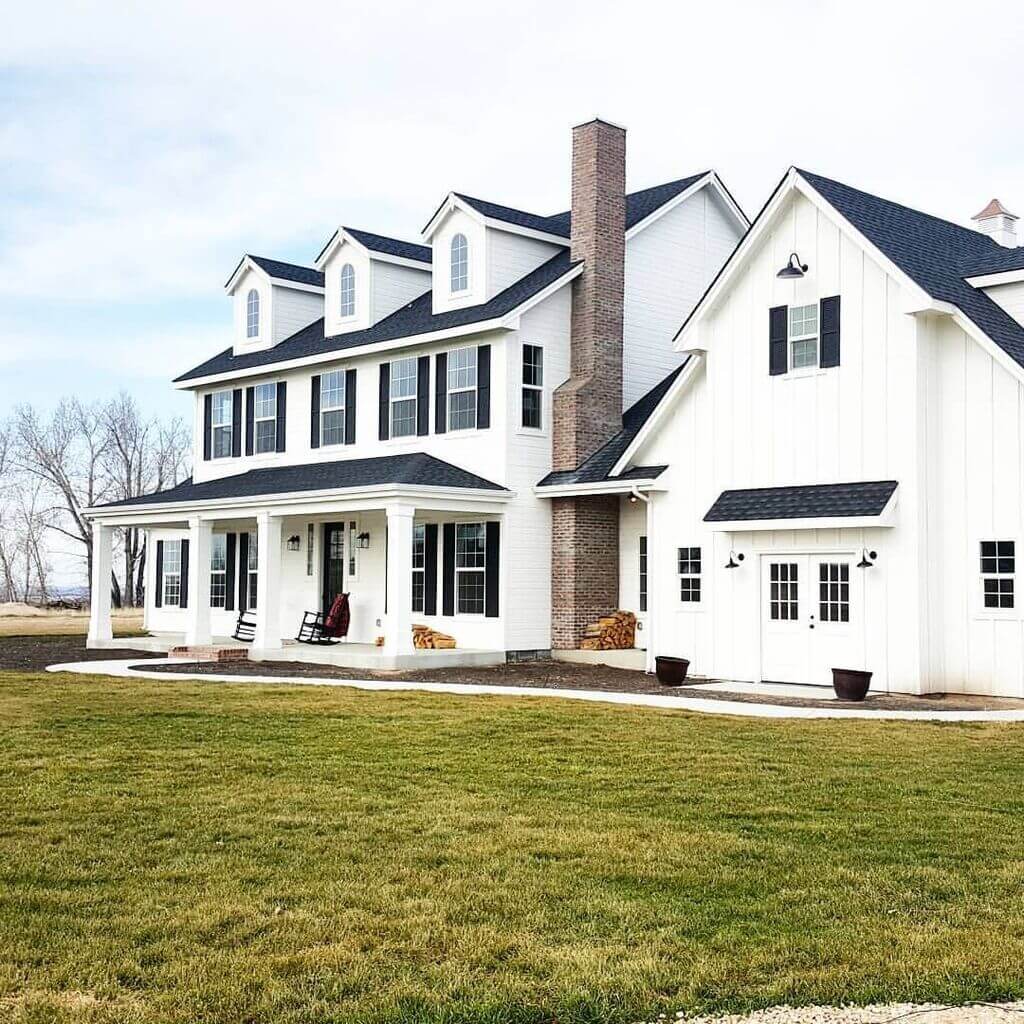 Source: pinimg.com
This awesome huge modern farmhouse exterior is from The Fancy Farmhouse Instagram page. There are many amazing things in the exteriors, such as white walls with dark roofs, white plank siding, and white windows & trim.
Other noteworthy elements in this property are the black shutters, brownstone chimney, and the covered front porch, which is one of the key elements of modern farmhouse design.  
5. A Maine Farmhouse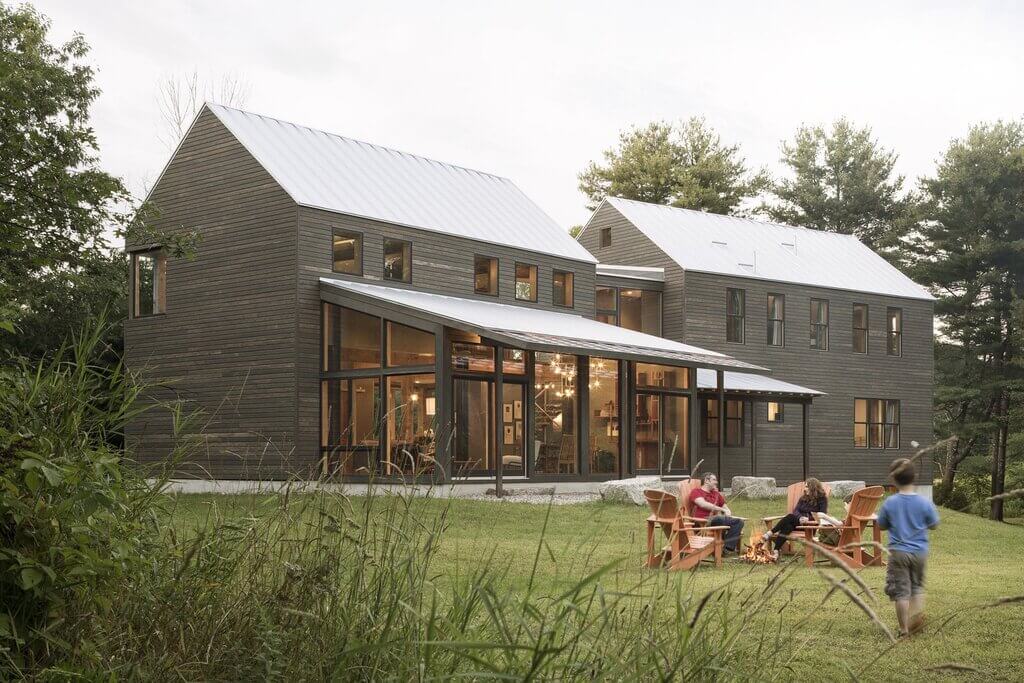 Source: dwell.com
At first glance, this house seems just like other houses. However, you'll be surprised to know that this Maine farmhouse is built entirely with Salvaged Materials!
This home is designed by Caleb Johnson Studio, and it belongs to the Kennebunk family. Architects already have some materials by salvaging everything that they already have from their old farmhouse exterior and other building parts. This mainly includes the timber roof structure, interior wood cladding, and interior doors. 
Caleb Johnson Studio combined these materials and created the ultimate modern farmhouse. Large Marvin windows and an unpainted galvalume-coated steel roof are one of the main highlights of this building. 
Also Read: Creating a Minimalist Space Through an Exposed Timber House
6. A House with Bold Vertical Entry Materials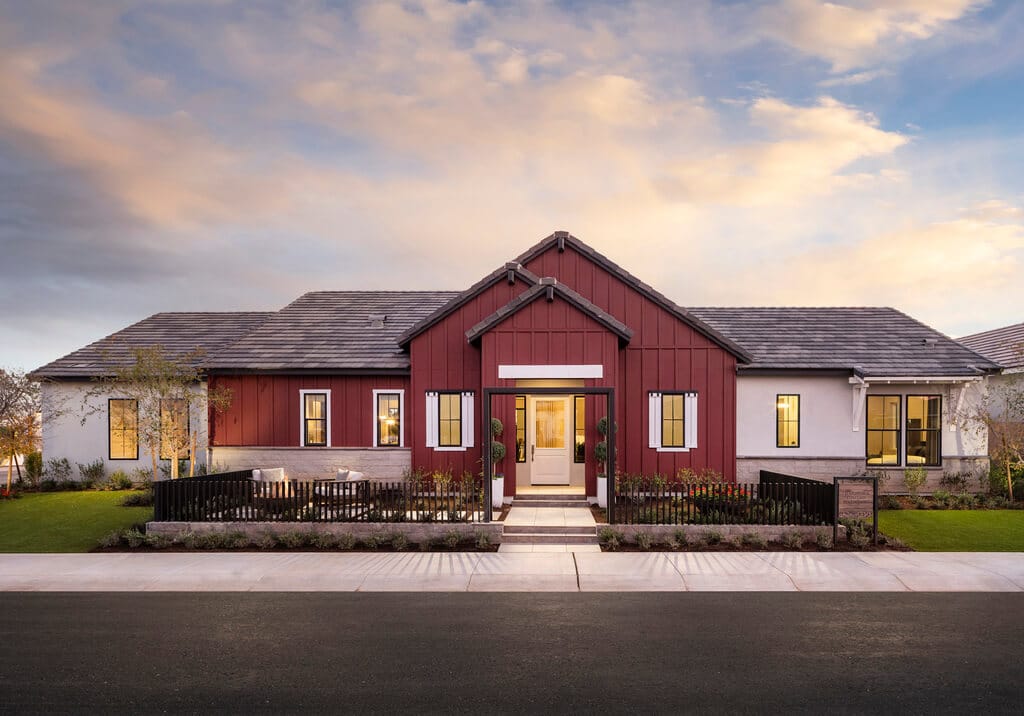 Source: sterlinggroveclub.com
This is another model known as Midwood located in Arizona. Two contrasting materials and colors have been used in exteriors to make this house stand out in the neighborhood.
Here is also an exquisite combination of board and batten siding, stucco, and stone that have been used to create the perfect modern farmhouse look. The Barn door-style shutters, courtyard fencing, and two-tone contrasting color with eye-catching dark trim are giving a rustic feel to the home's exterior.
7. Large Modern Farmhouse Design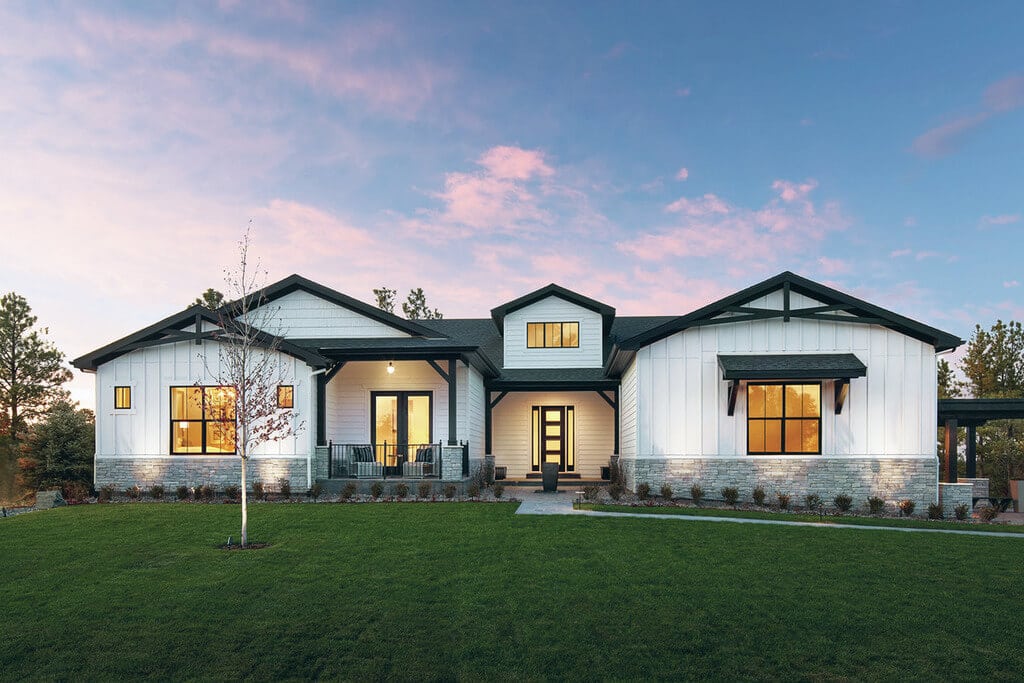 Source: tollbrothers.com
This luxurious and massive property is known as Crestone, and it is located in Colorado. It features a stunning exterior that has a perfect combination of board and batten, horizontal siding, and striped stones. 
The low-pitched gable roof and the dark trim are beautifully contrasted against the white facade of the building. Shed roofs are also added over a window and a large dormer is stacked above the main entry part. 
8. Traditional Farmhouse Exterior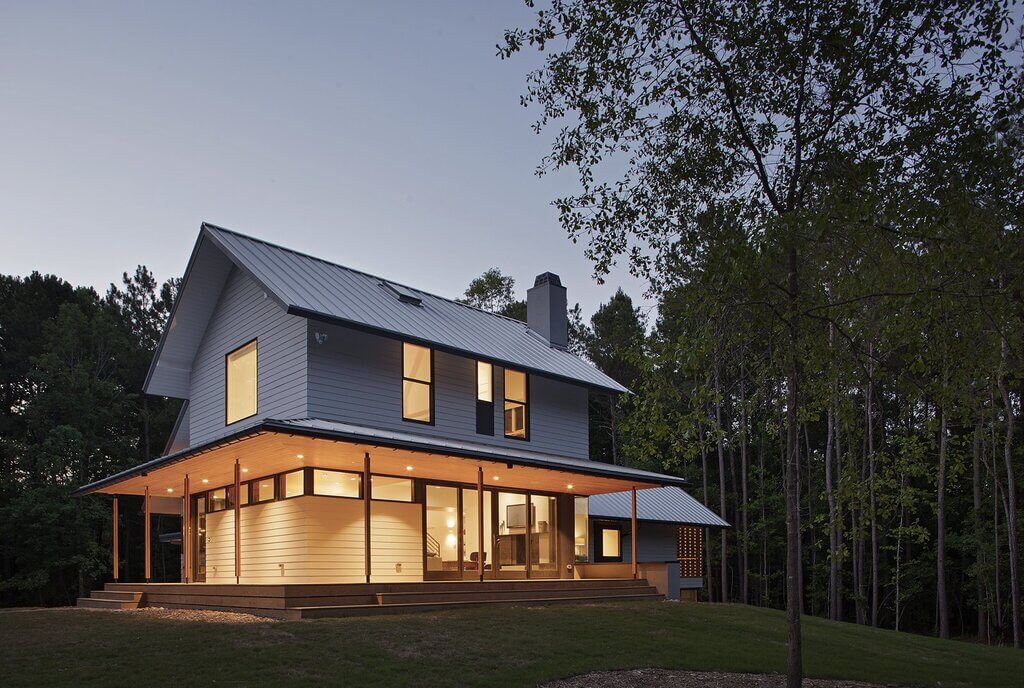 Source: dwell.com
Architect Erin Sterling Lewis designs this gorgeous, peaceful home in rural North Carolina. This house is traditionally built but with modern twists. Architects wanted to create a proper balance between traditional and modern designs; that's why he included both elements seamlessly.   
Architects have designed modern interiors and traditional exteriors according to the desires of the homeowners. The open floor plan and the ample windows make this place excellent for living. Other features of this house include a traditional front, a deep porch, and dining spaces. 
9. Contemporary Craftsman Farmhouse Exterior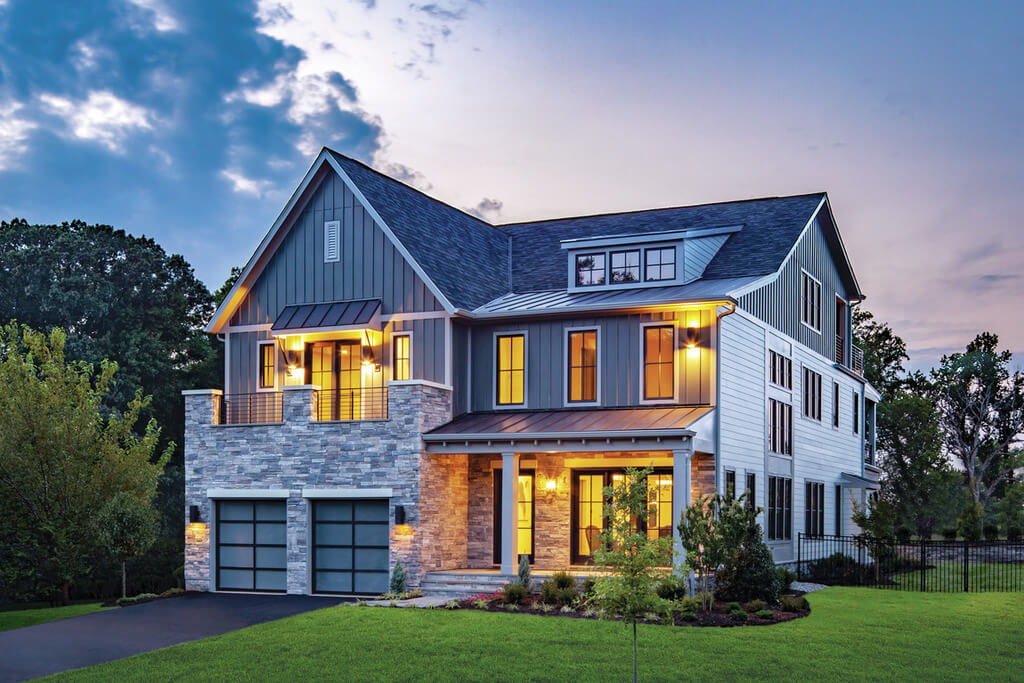 Source: tollbrothers.com
Another great example of a modern farmhouse exterior is this Woodberry house. Located in Virginia, this two storey house is a symbol of luxury and comfort. Here the metal roof is specially added to achieve a sleek, modern look. 
The front porch is another farmhouse staple element in this house. These areas are covered with huge glass doors, which allows a lot of natural light into the house. To enjoy the beautiful neighborhood views, a balcony has been specifically included in the master bedroom design.
Also Read: What Are Spanish Style Homes? An Ultimate Home Style Guides
10. A Home with Traditional & Modern Elements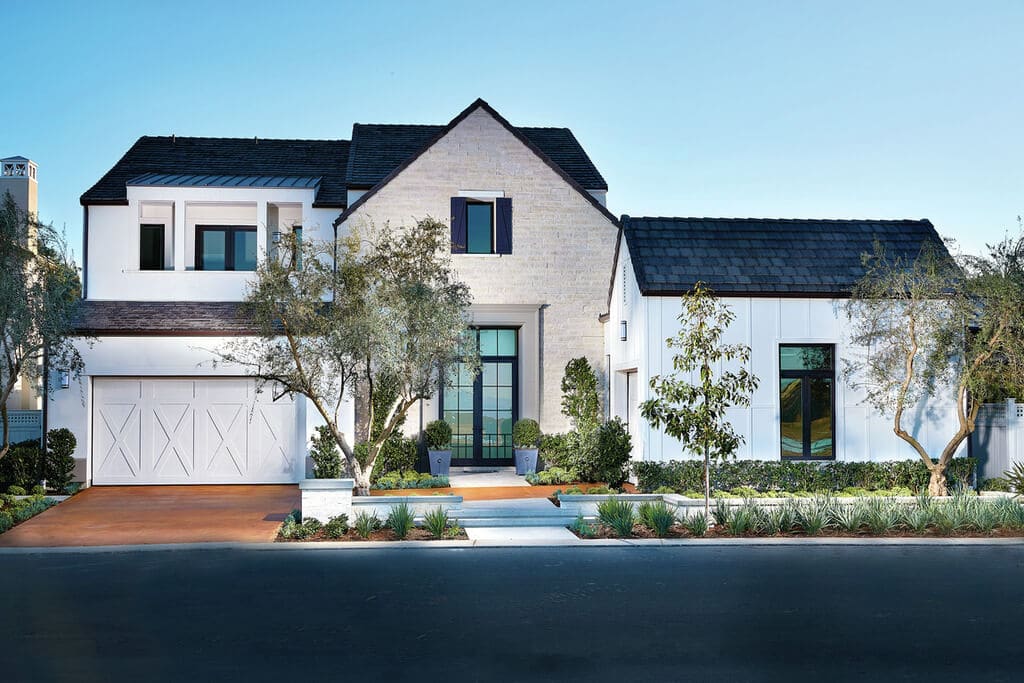 Source: tollbrothers.com
Do you want to include both traditional and modern farmhouse styles in your home? If yes, then look at this residence. Located in California, this Sunningdale home features a transitional blending of traditional and contemporary farmhouse elements.  
For a luxe urban style, materials like board and batten, stucco, and stone have been used in the exteriors. For a bold contrasting look, dark trim has been used against the pure white walls. The flush gable roofs and flat tile mixed with standing seam accents are making this home luxurious and functional at the same time. 
Here are some more modern farmhouse exterior design ideas and inspirations for you: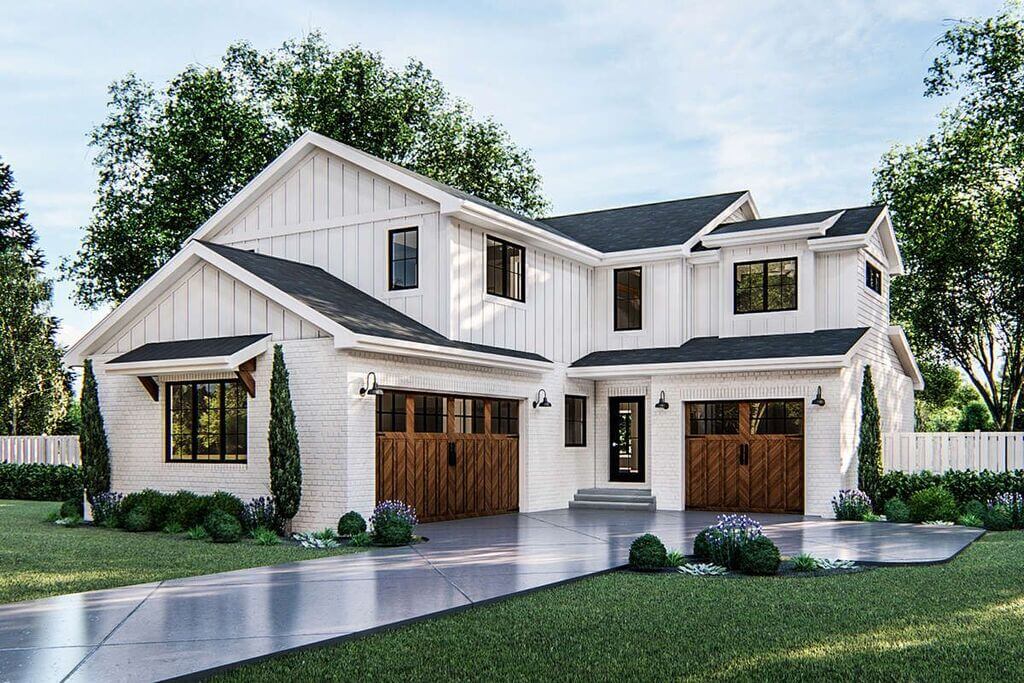 Source: pinimg.com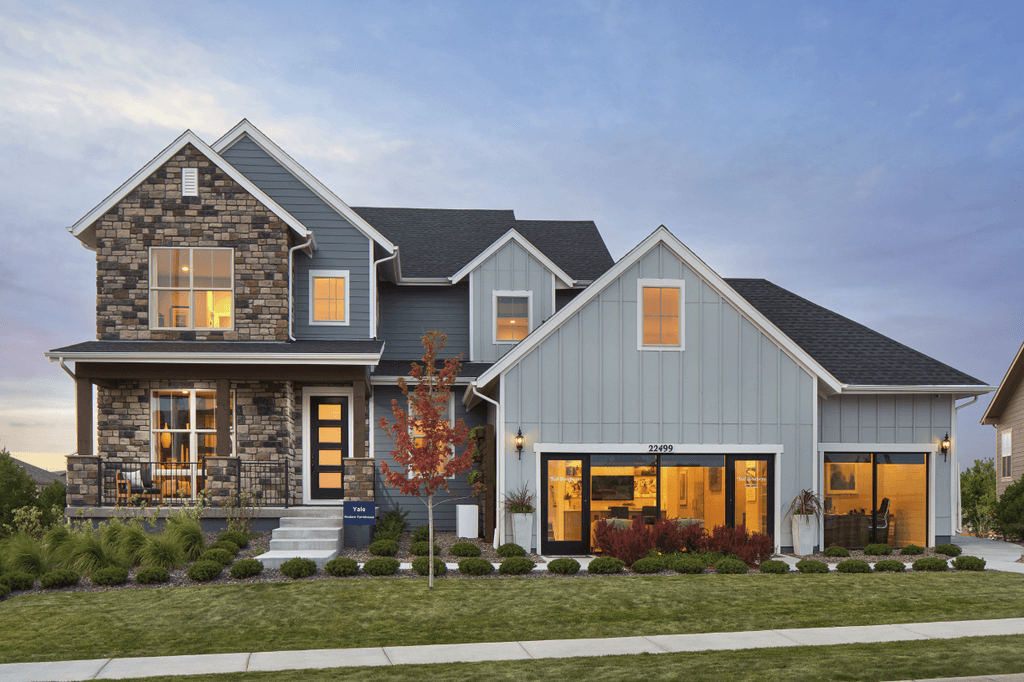 Source: footprint.net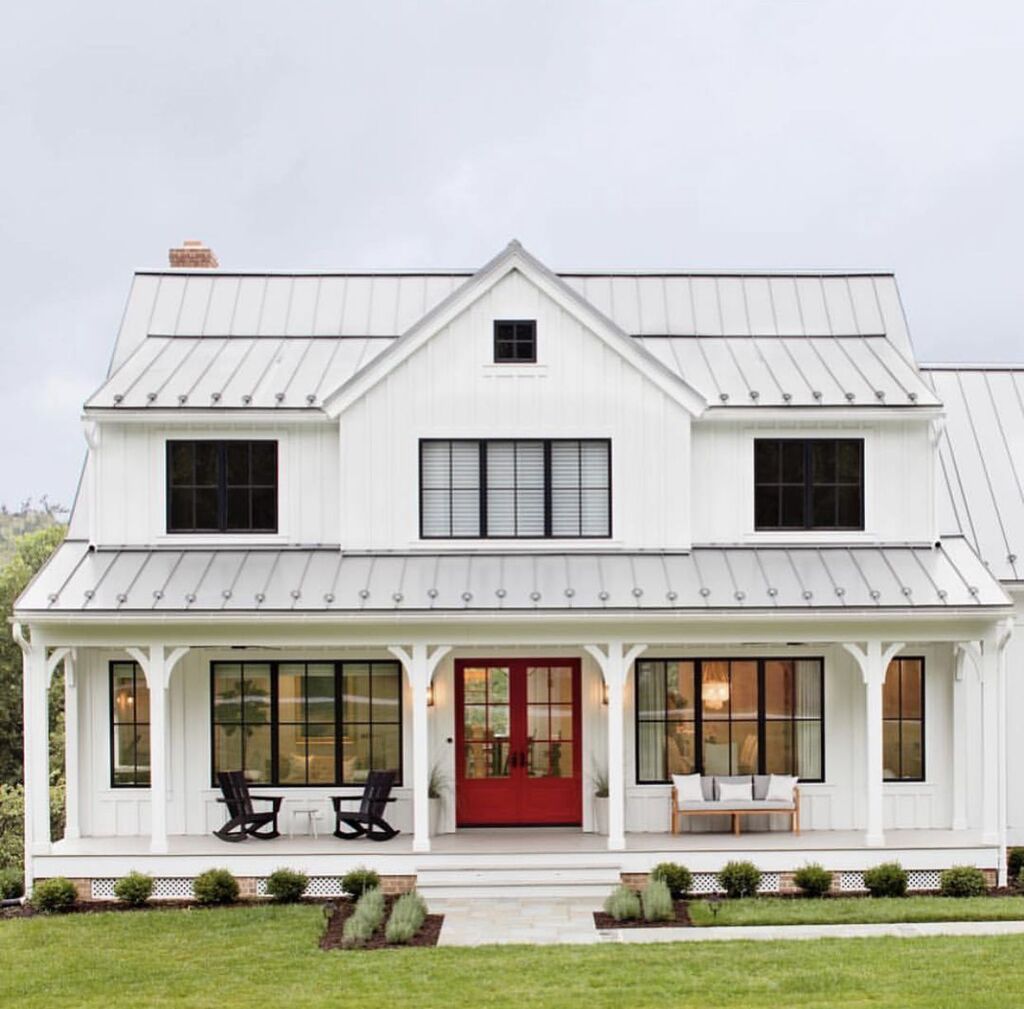 Source: pinimg.com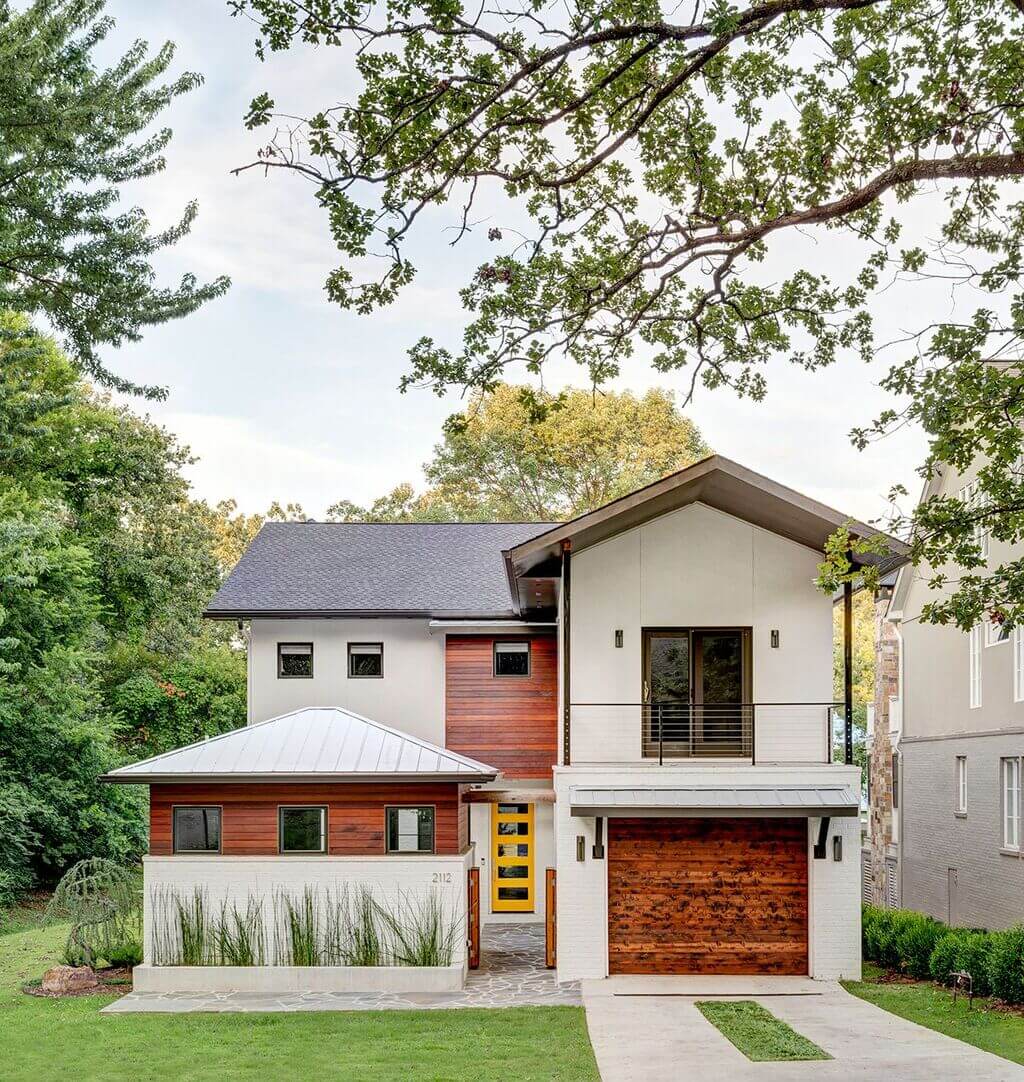 Source: pinimg.com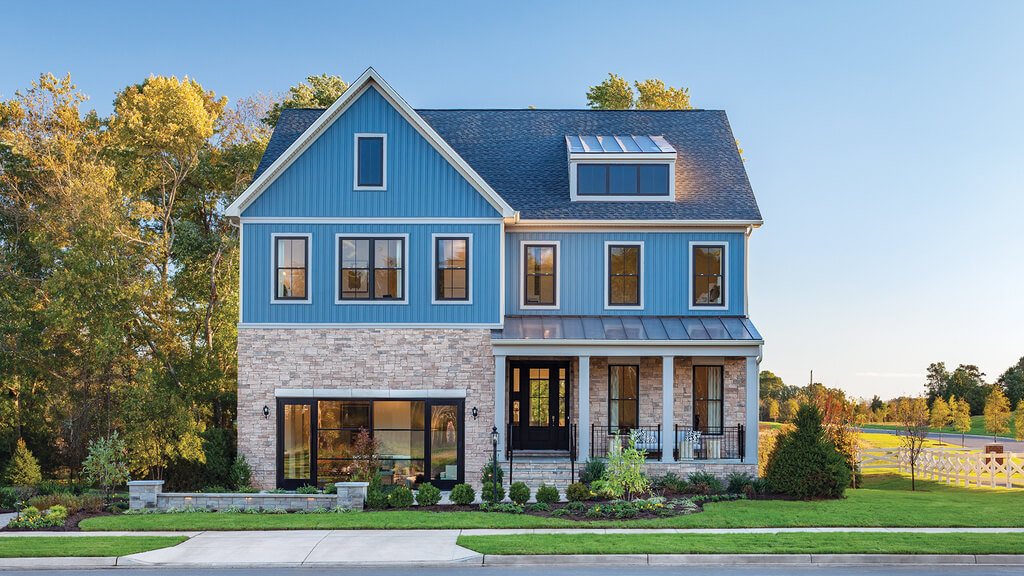 Source: tollbrothers.com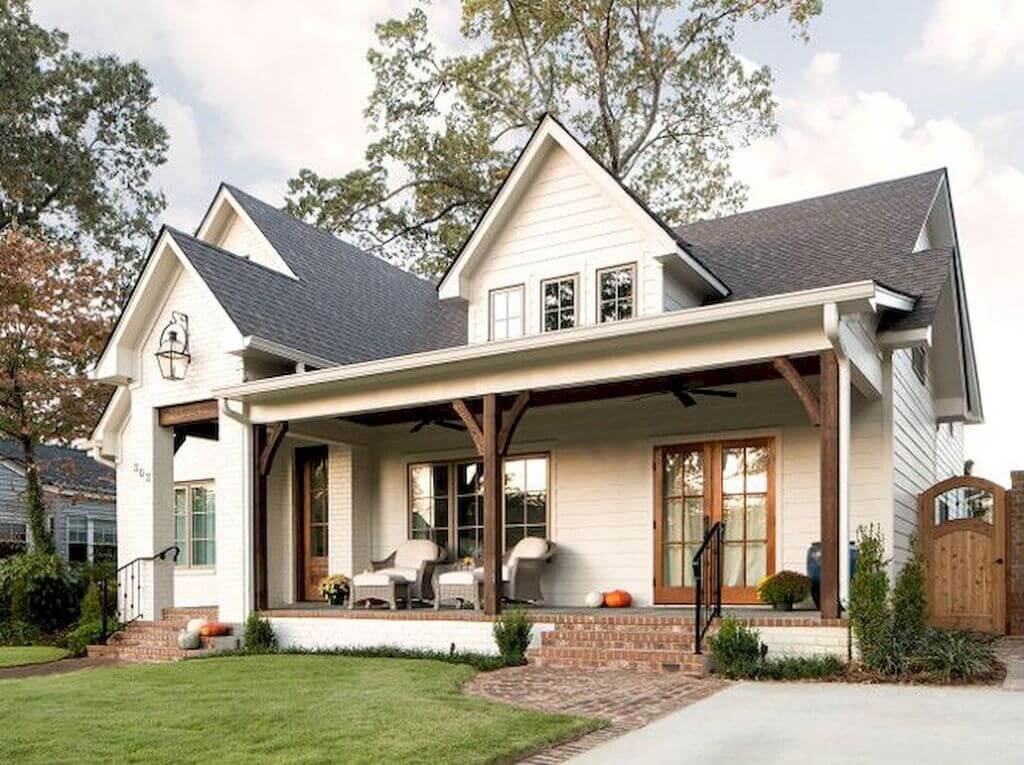 Source: pinimg.com
Source: extraspace.com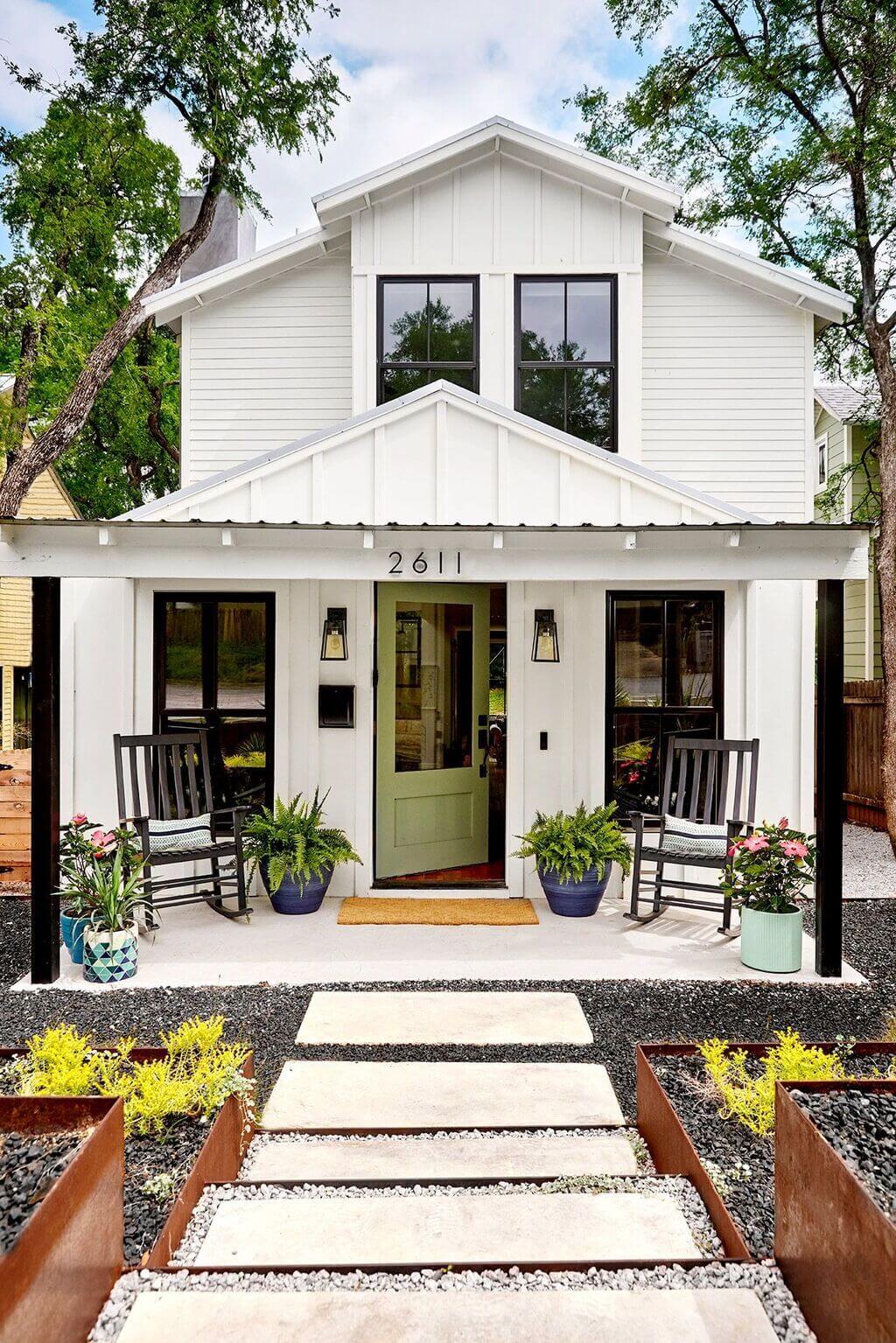 Source: pinimg.com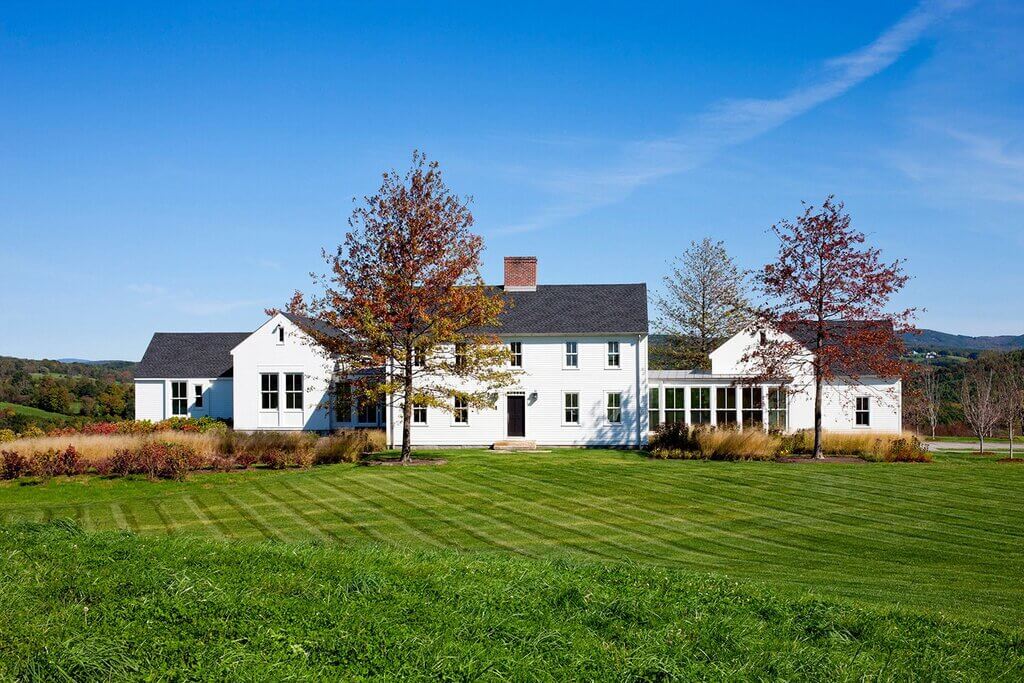 Source: dwell.com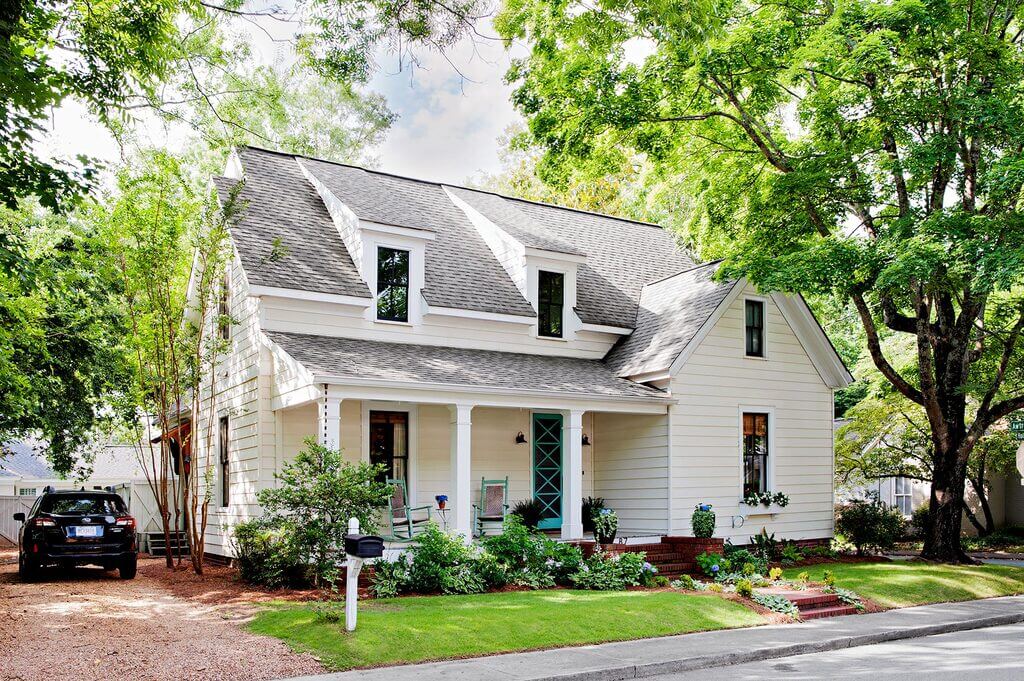 Source: meredithcorp.io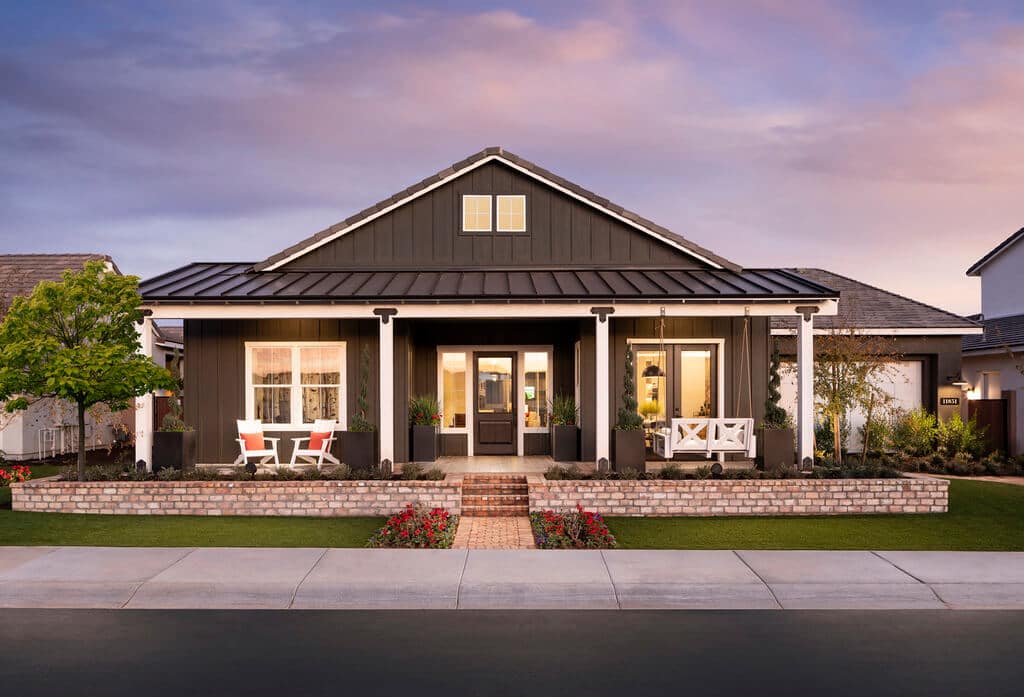 Source: sterlinggroveclub.com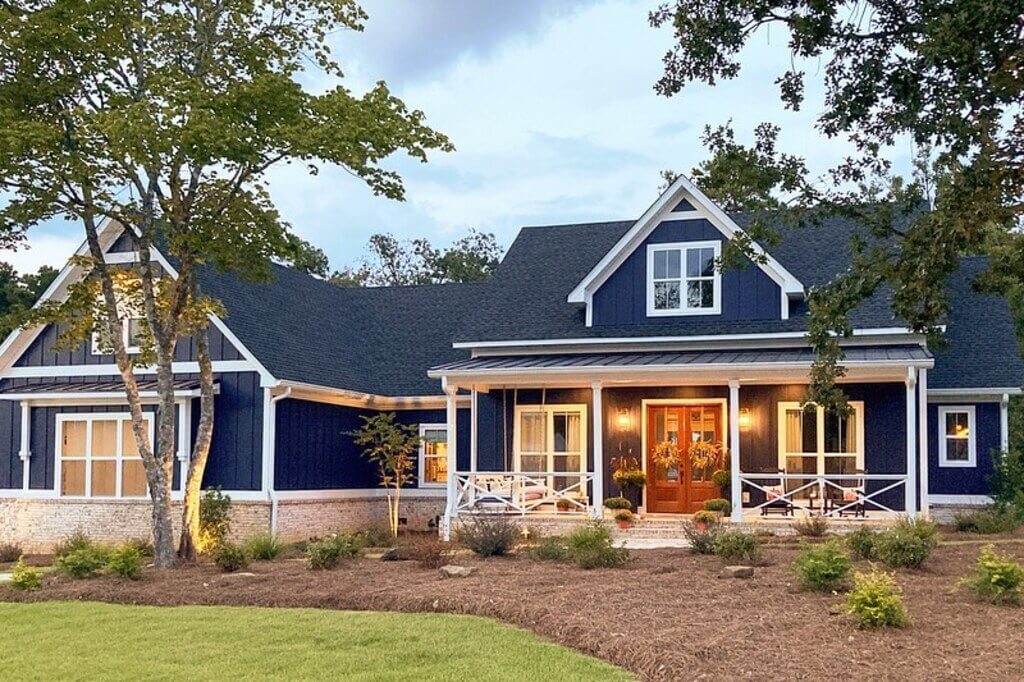 Source: extraspace.com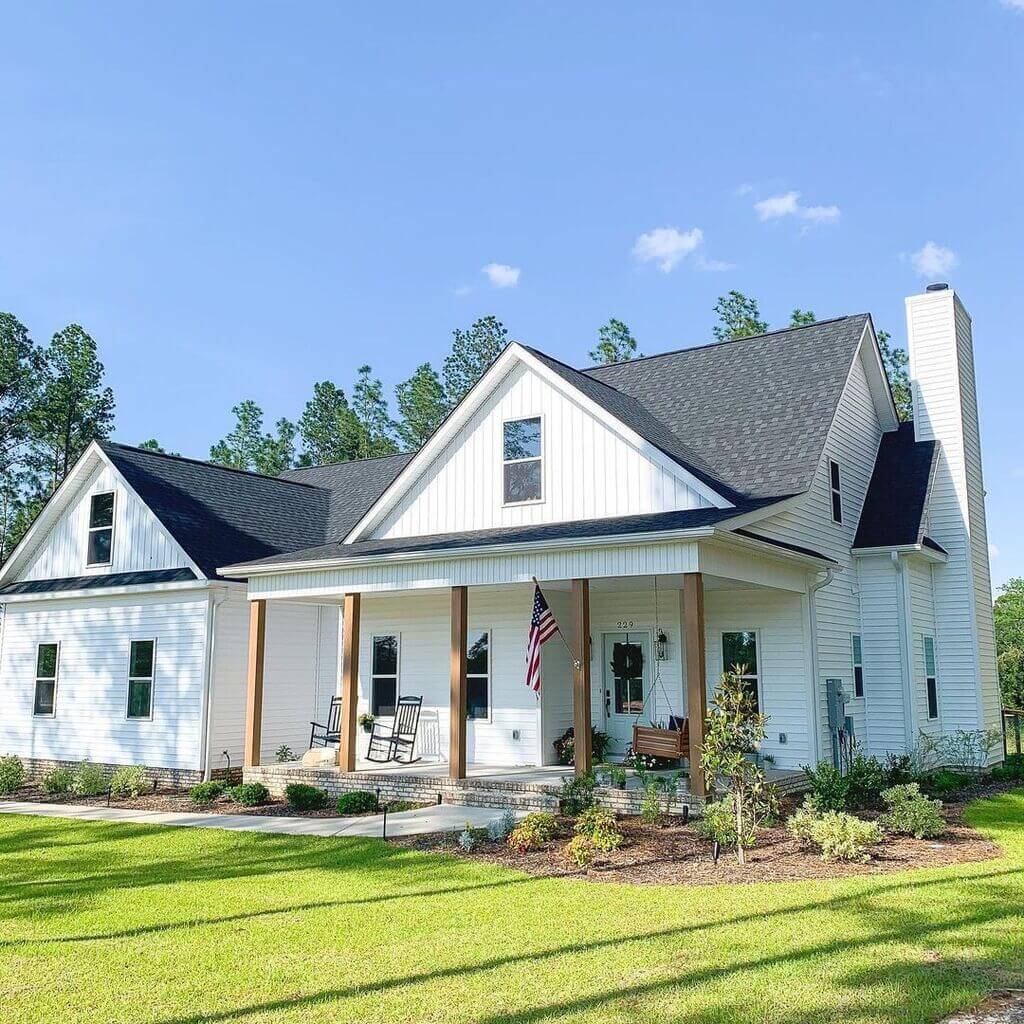 Source: extraspace.com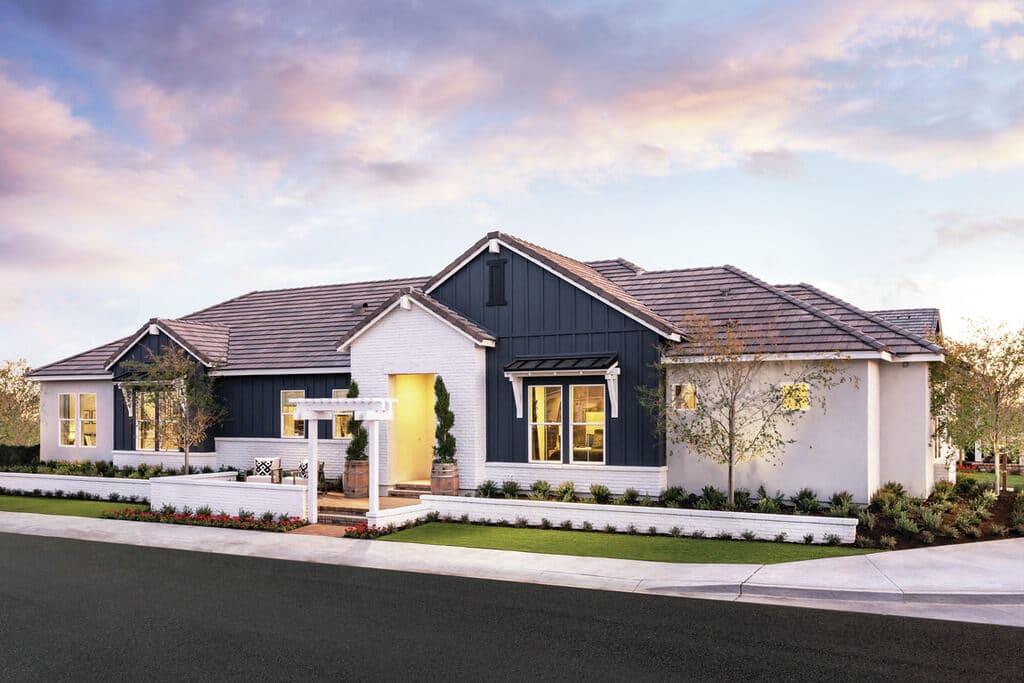 Source: tollbrothers.com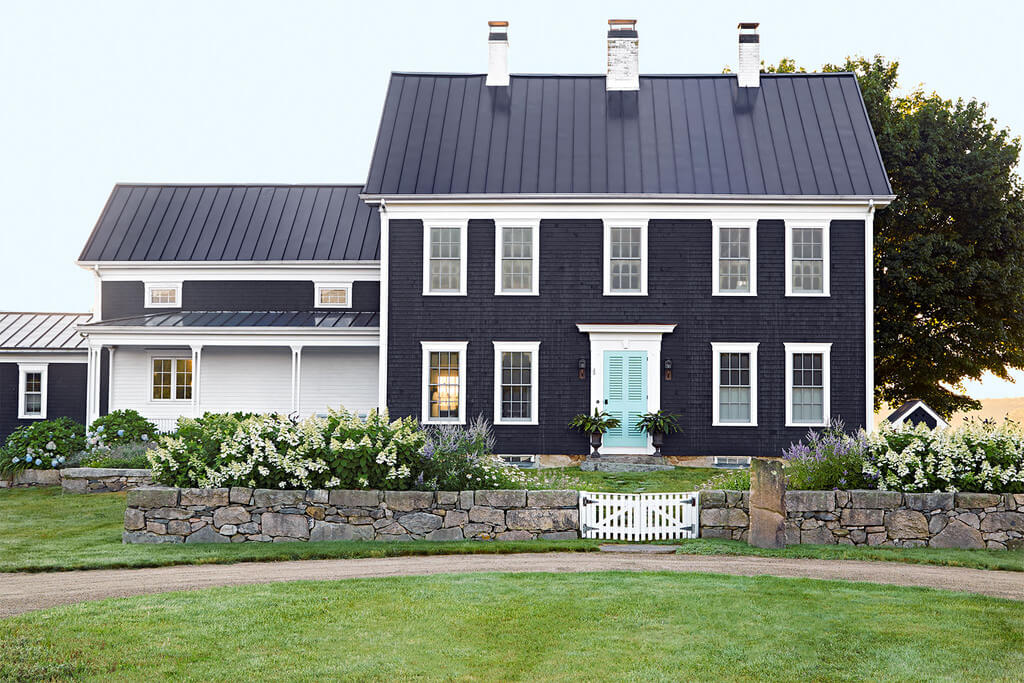 Source: meredithcorp.io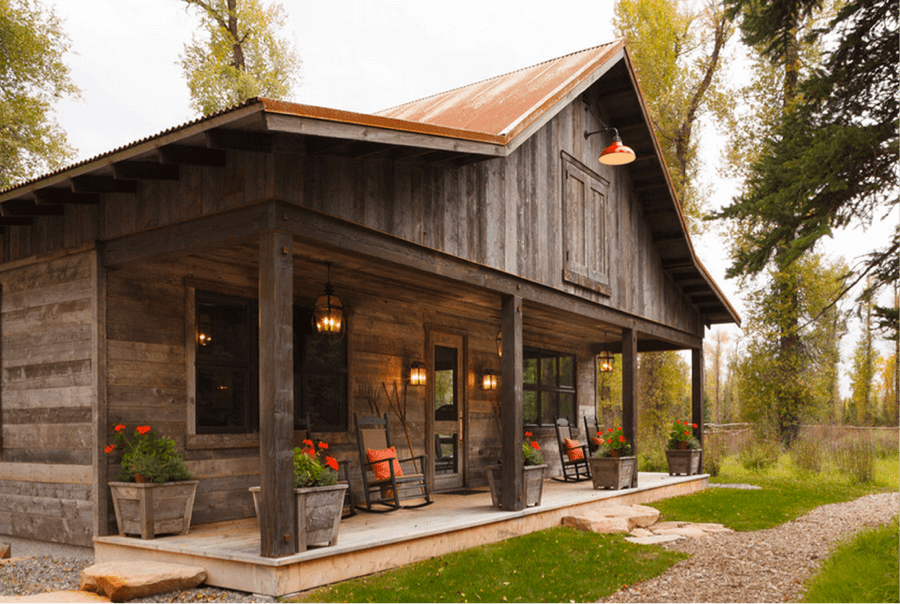 Source: fantasyandfaith.com
Source: decomg.com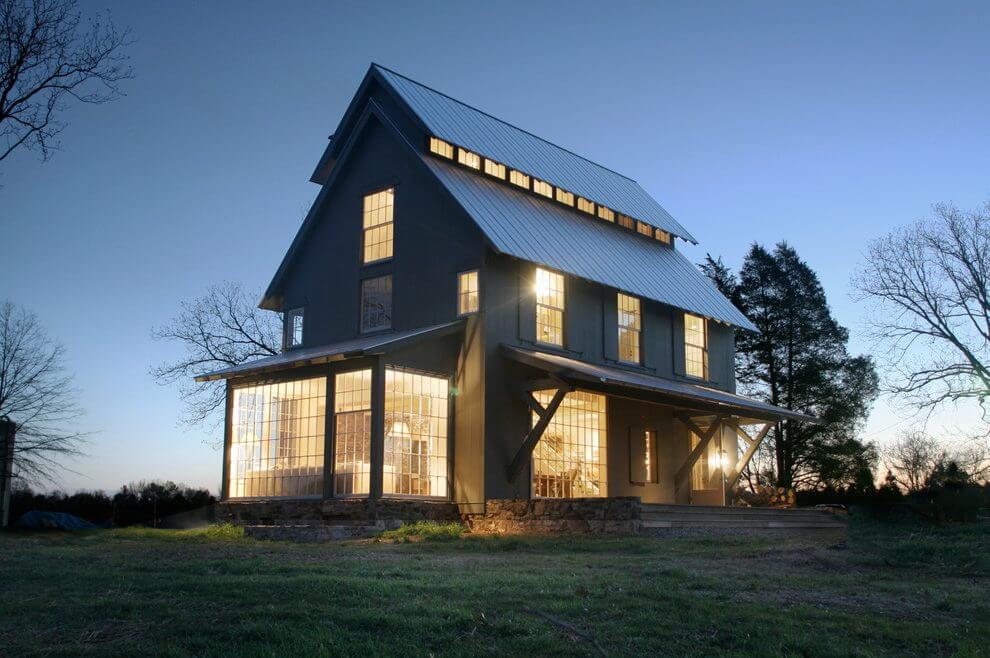 Source: billielourd.org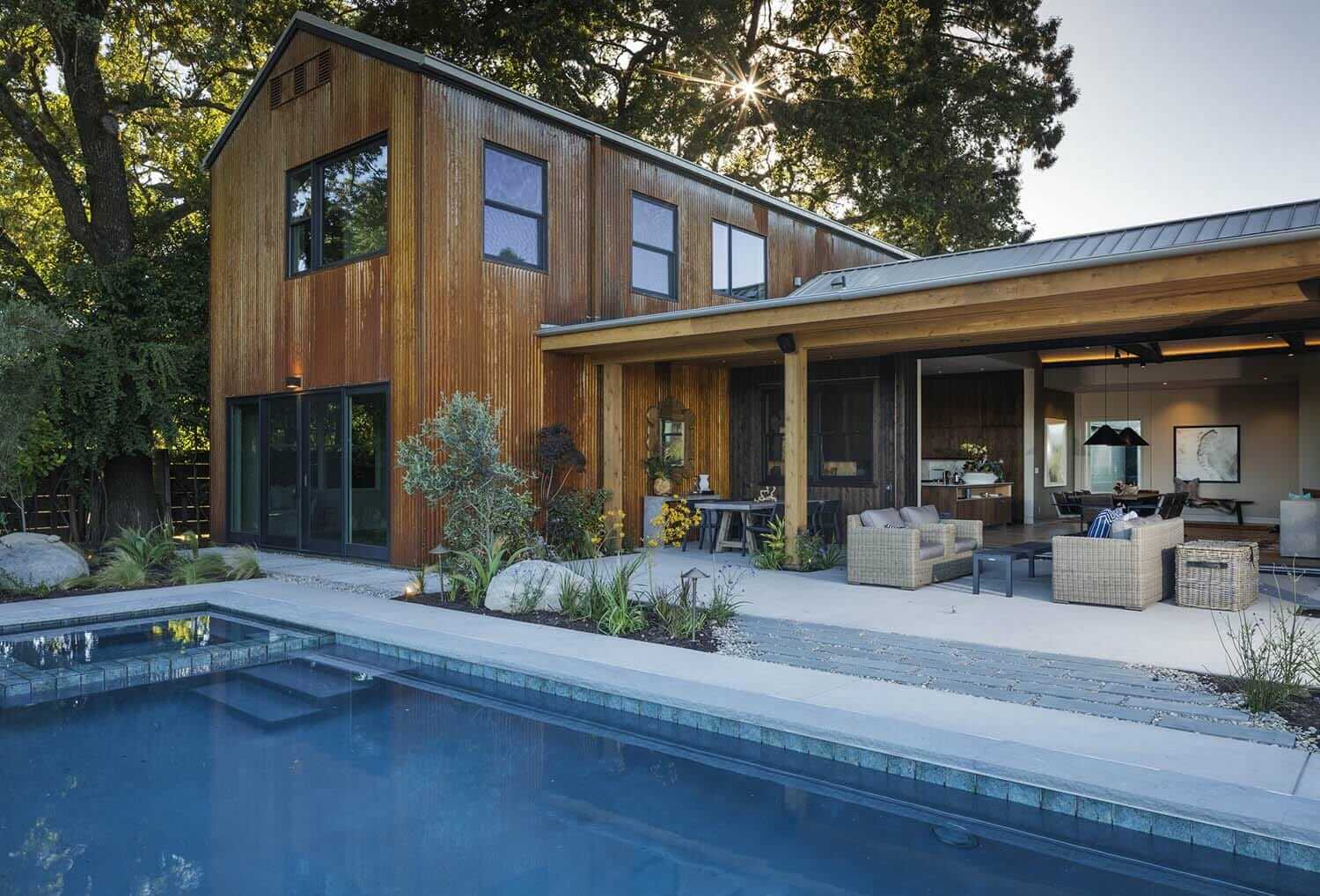 Source: onekindesign.com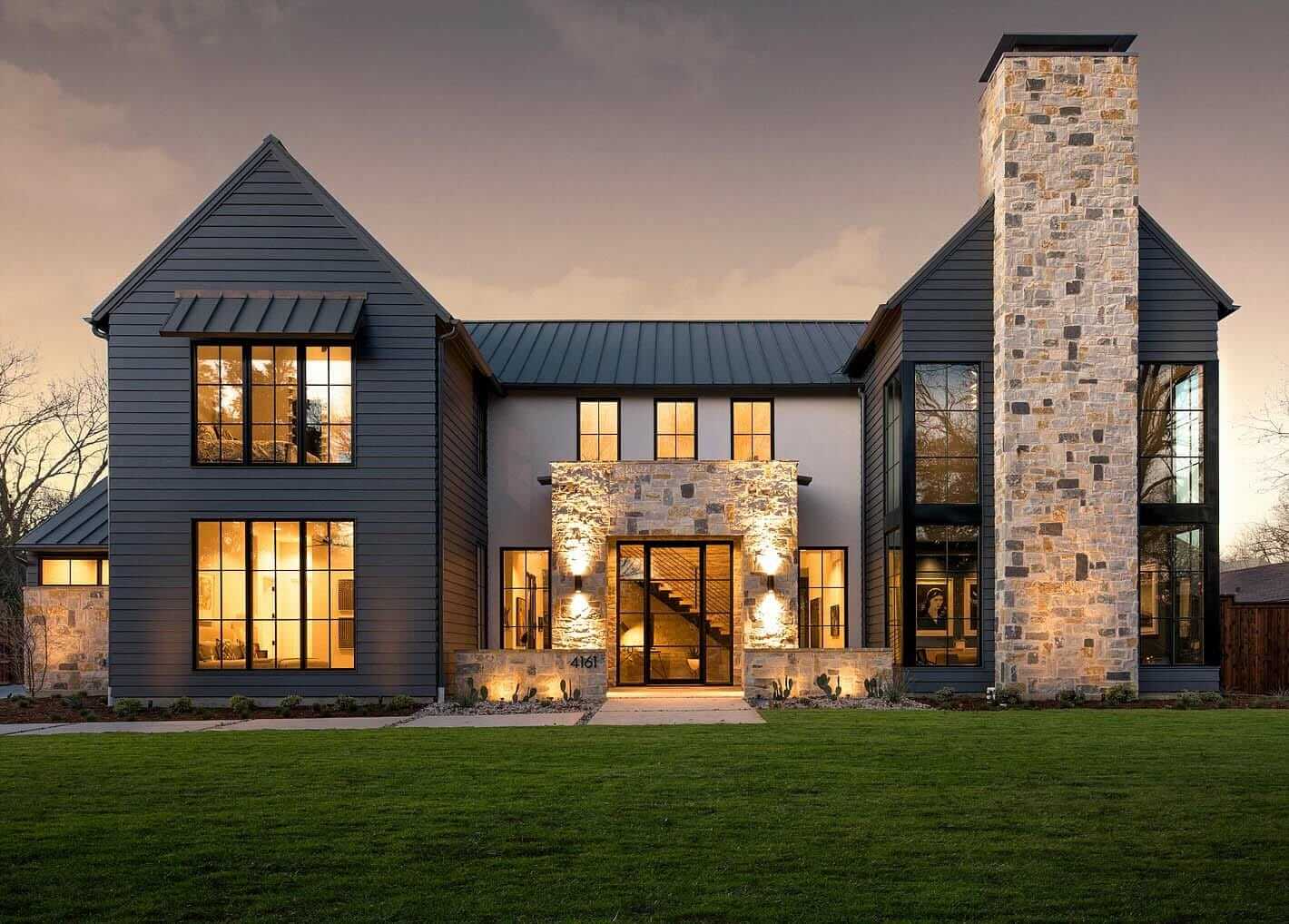 Source: onekindesign.com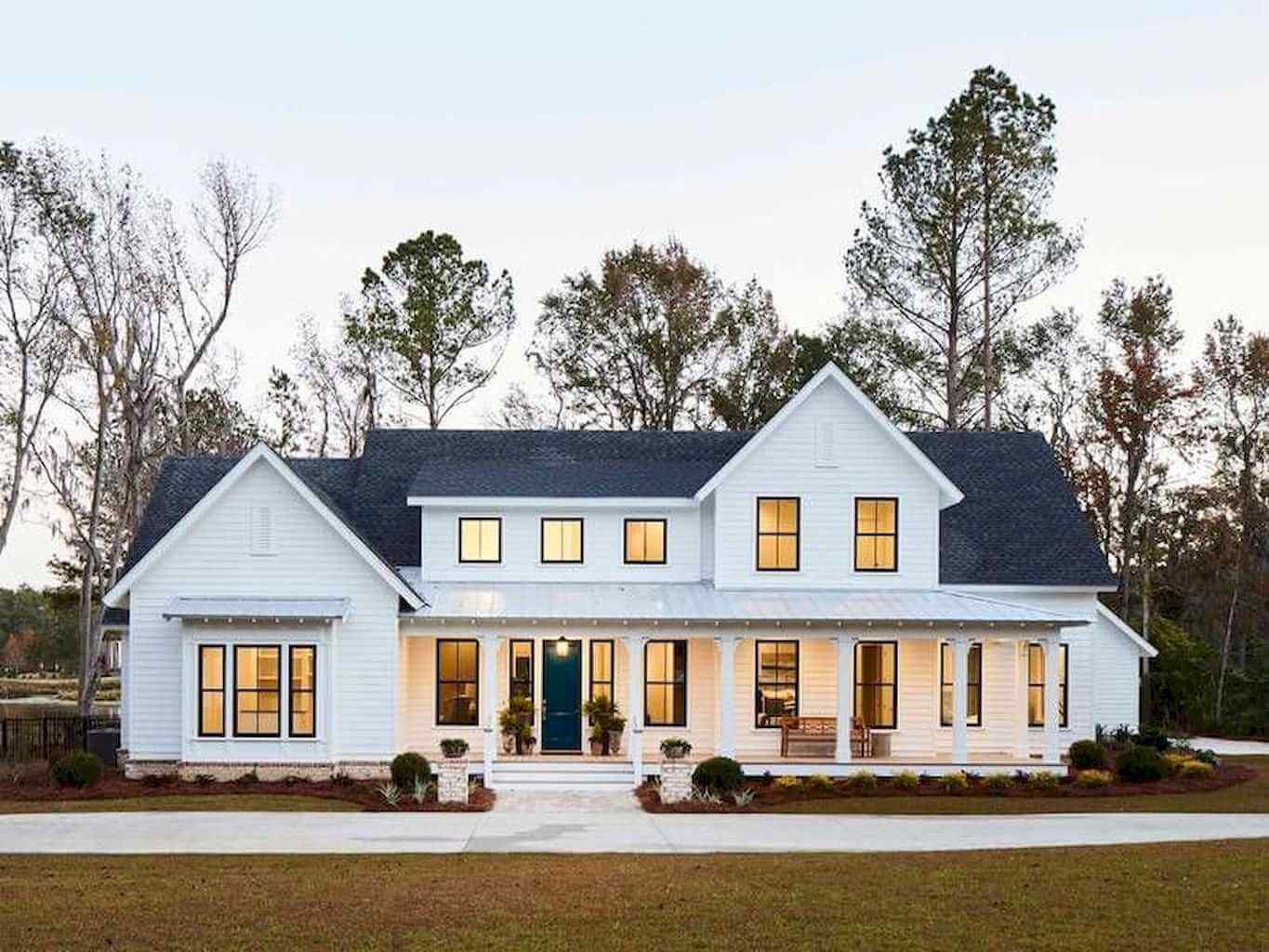 Source: quitdecor.com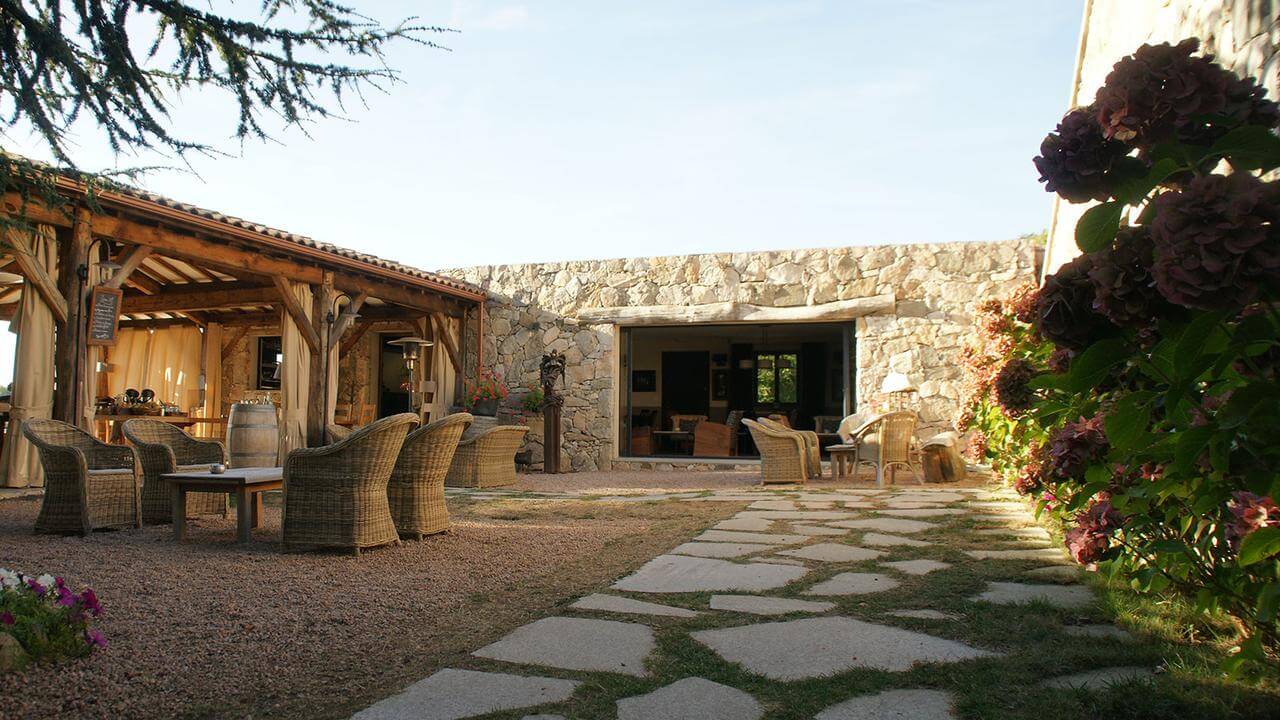 Source: boatinternational.com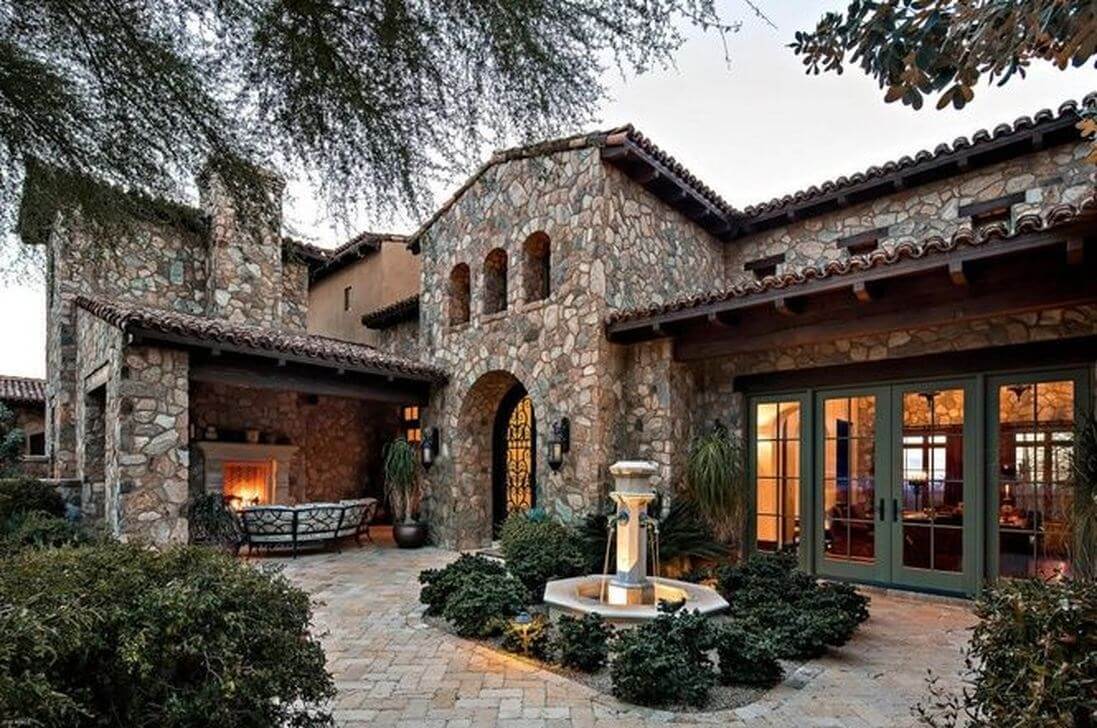 Source: i0.wp.com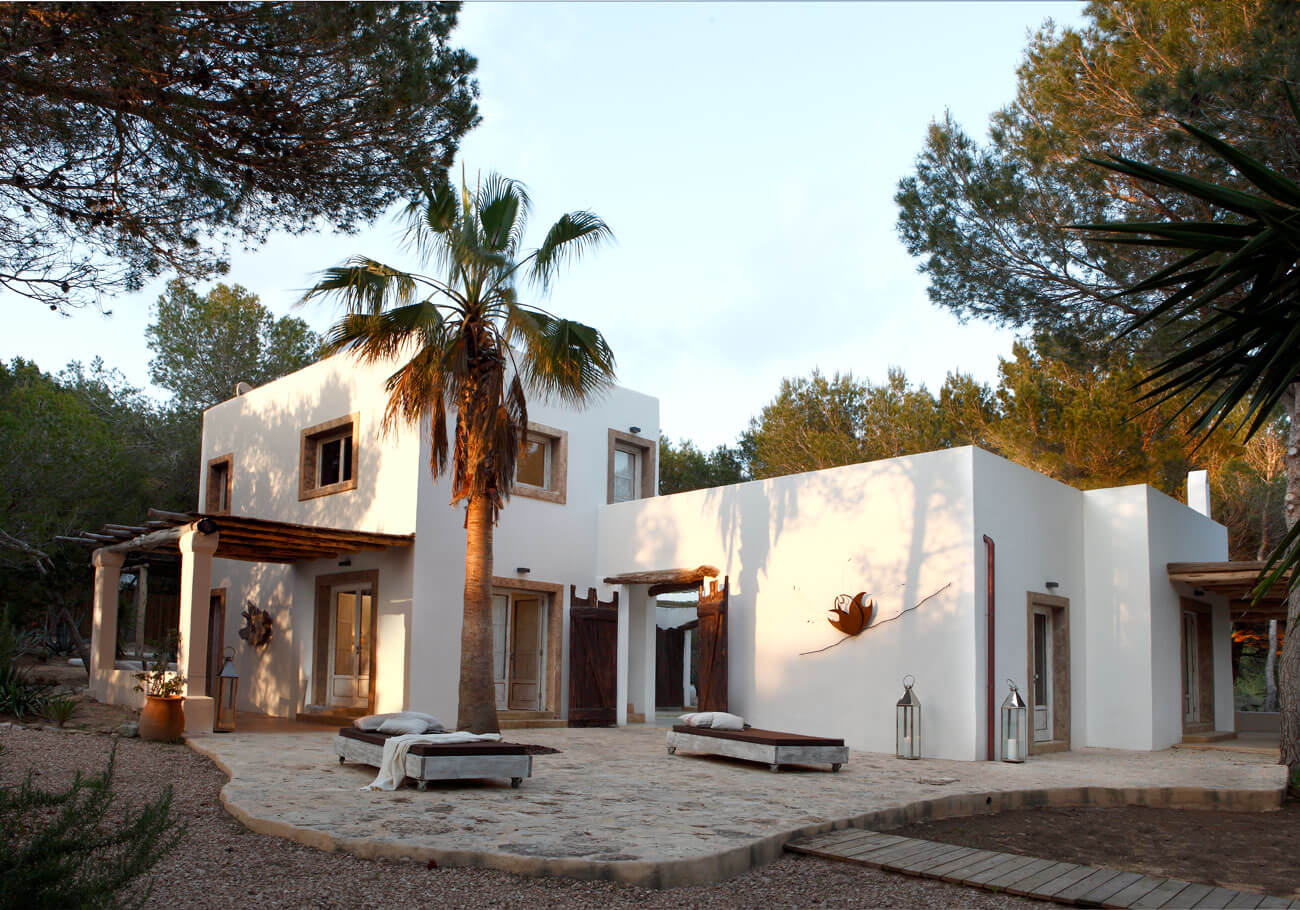 Source: mit24h.com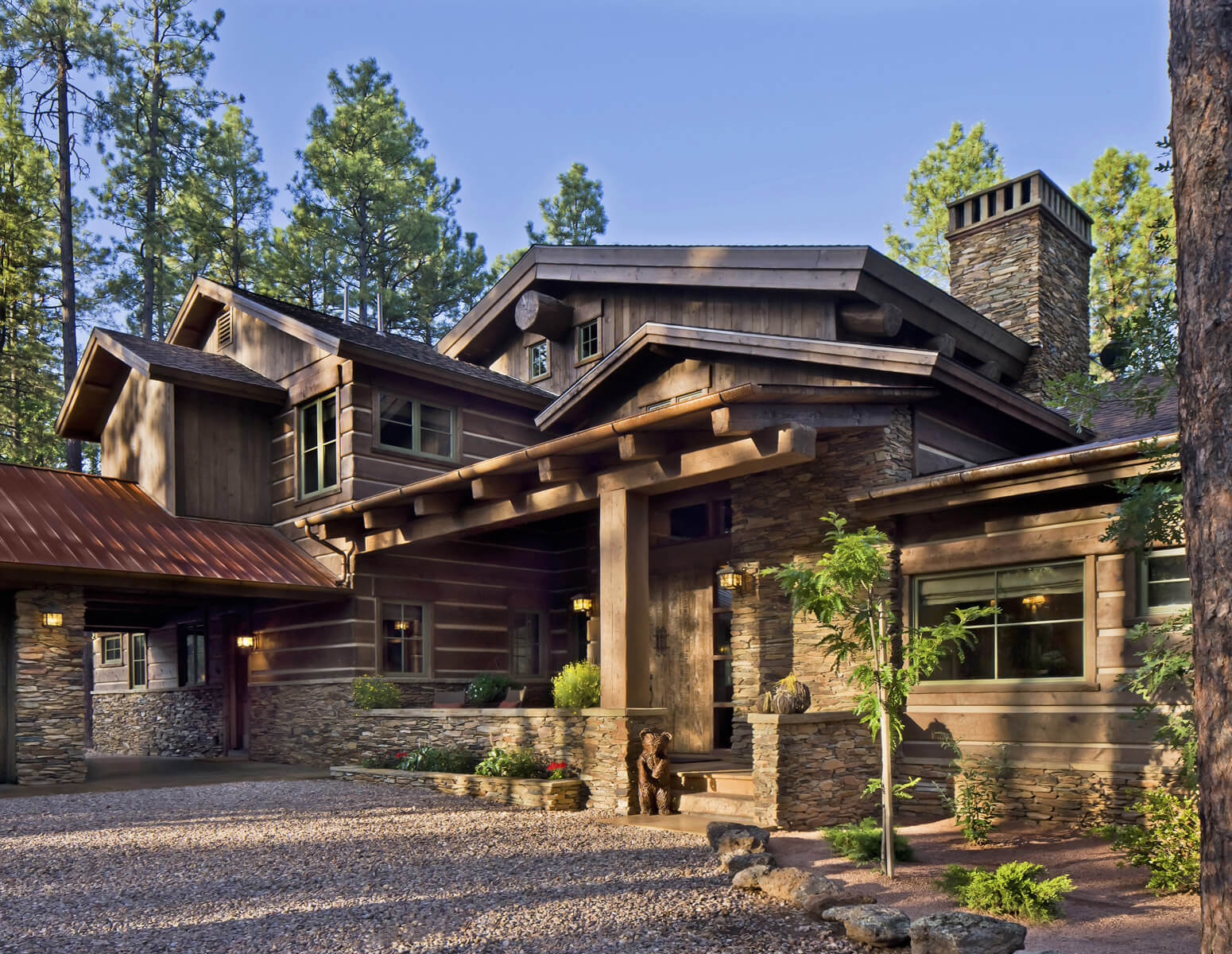 Source: homesfeed.com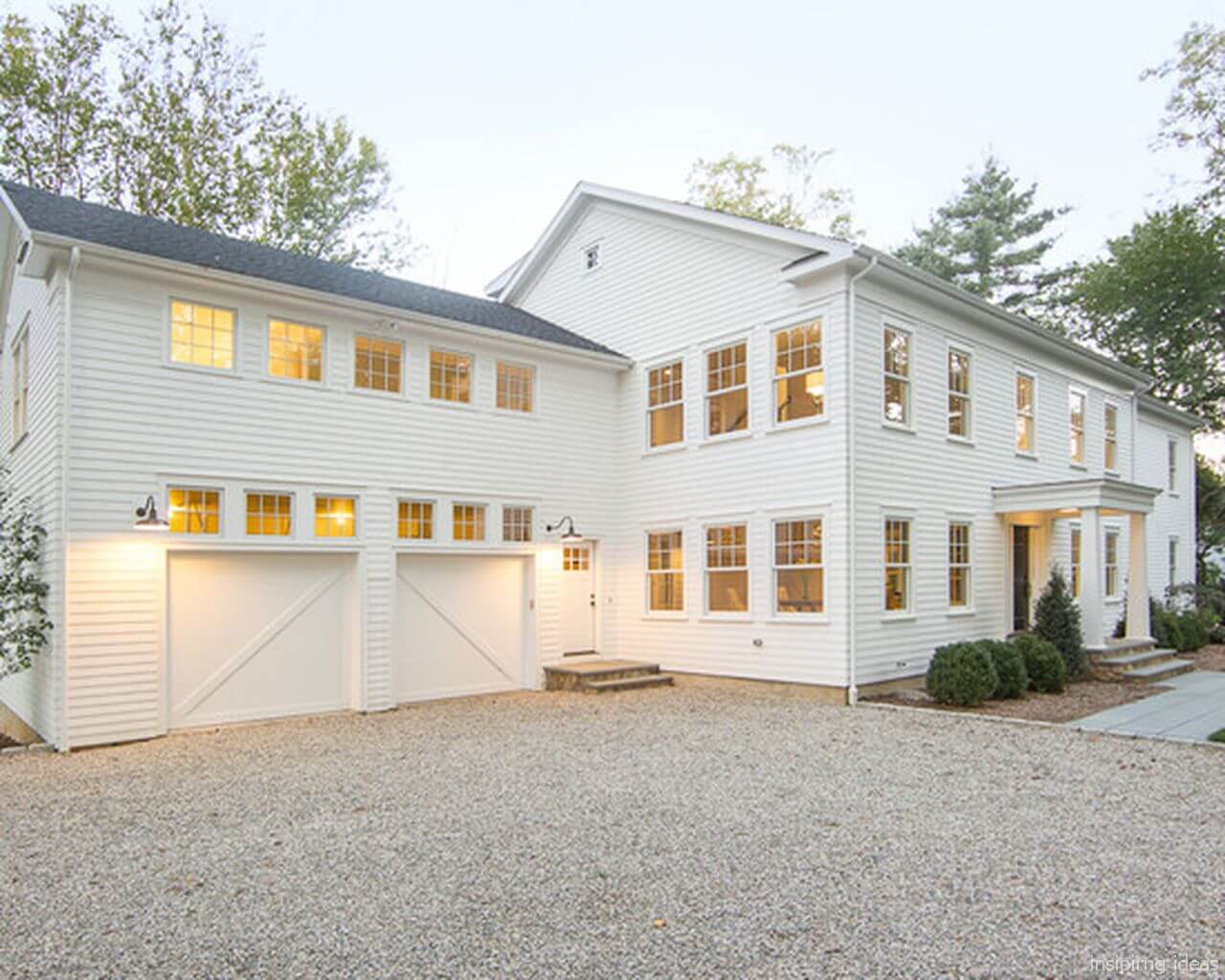 Source: roomaholic.com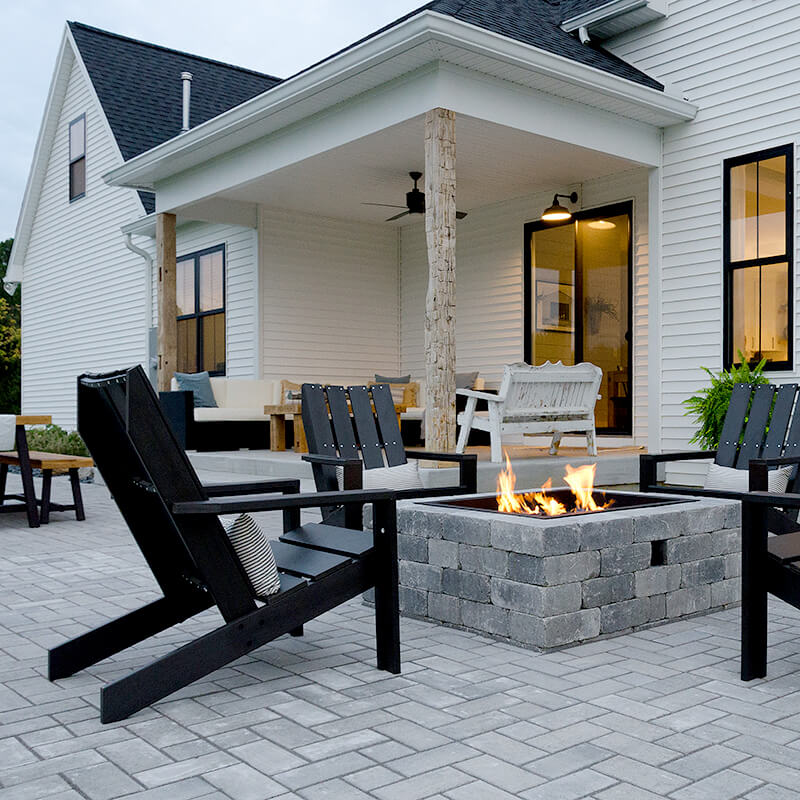 Source: rudentjournals.org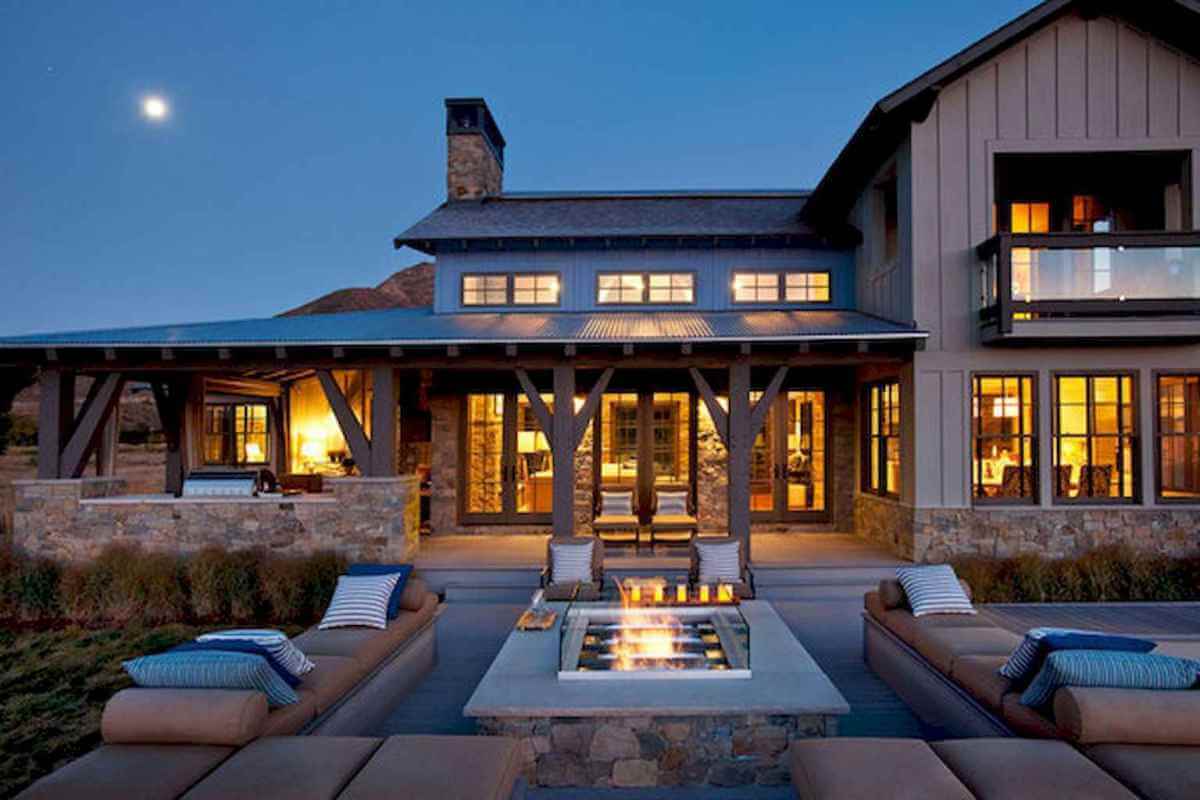 Source: i2.wp.com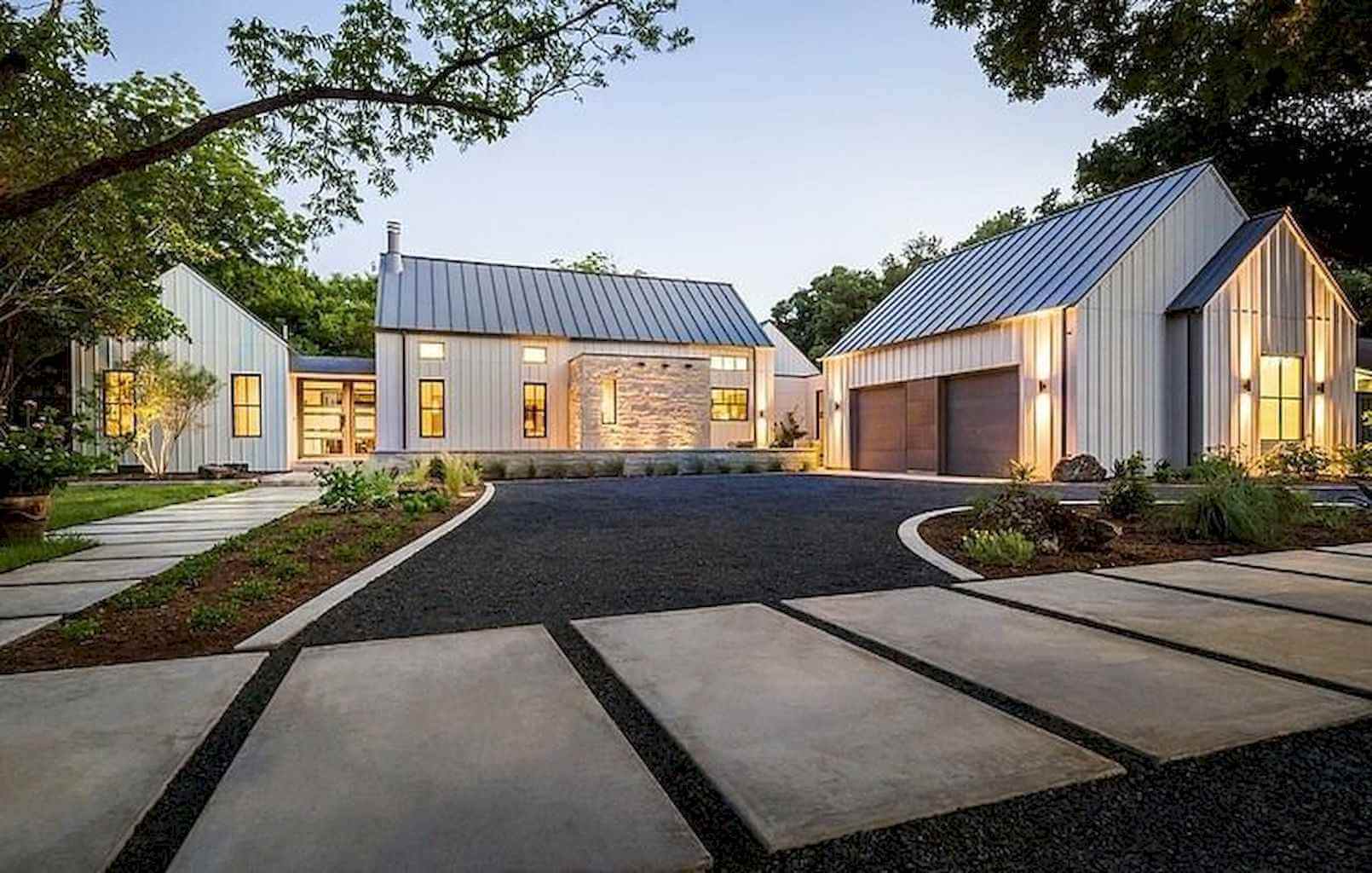 Source: hzcdn.com
The Bottom Line
So, this is all about the modern farmhouse exterior. In this architectural style, everything has been designed and constructed in a simple and sophisticated way which also encourages great functionality with flexibility and great aesthetics.  
From large windows, natural materials to white exteriors and gable roofs, each element is created and put together in a way that also creates a better space for living and also looks really eye-pleasing.
I hope you liked this blog about modern farmhouse exterior Designs and ideas. Also, don't forget to share this blog with your family and friends. 
If you want to know more about unique and unusual buildings and constructions in the United States, read our previous blogs on Scandinavian exterior designs, Spanish style homes, and Healdsburg House in California. 
For more architectural guidance and decoration ideas, keep visiting Architecturesideas.
For daily updates, follow us on our Instagram page @architectures_idea.