15+ Sage Green House Exterior Design Ideas to Improve Home
When it comes to the design of a house, the exterior is equally important as interior spaces. Painting the property is a significant investment, and there are several exterior house color options. As a result, deciding what color to paint your house might be difficult. There are endless options of exterior design to make the overall look stand out in your neighborhood. However, the sage green house exterior is the one that leads the board.
The colour sage green is a pale hue of green. It's believed to be the colour of new beginnings. It's peaceful and calming which makes you feel at ease and relaxed. It is the most common tint in nature and represents life. The freshness of the green house paint and its links with nature frequently elicit sentiments of safety and calm.
A sage green house is a wonderful combination of natural colours that are both relaxing to the mind and the eyes. The best feature of this tone is that it can be used in both outdoor and indoor applications with its versatile nature. Let's look at the inspiring sage green house exterior ideas to give life to the creativity and imagination for your dream house.
Why Go for a Sage Green House?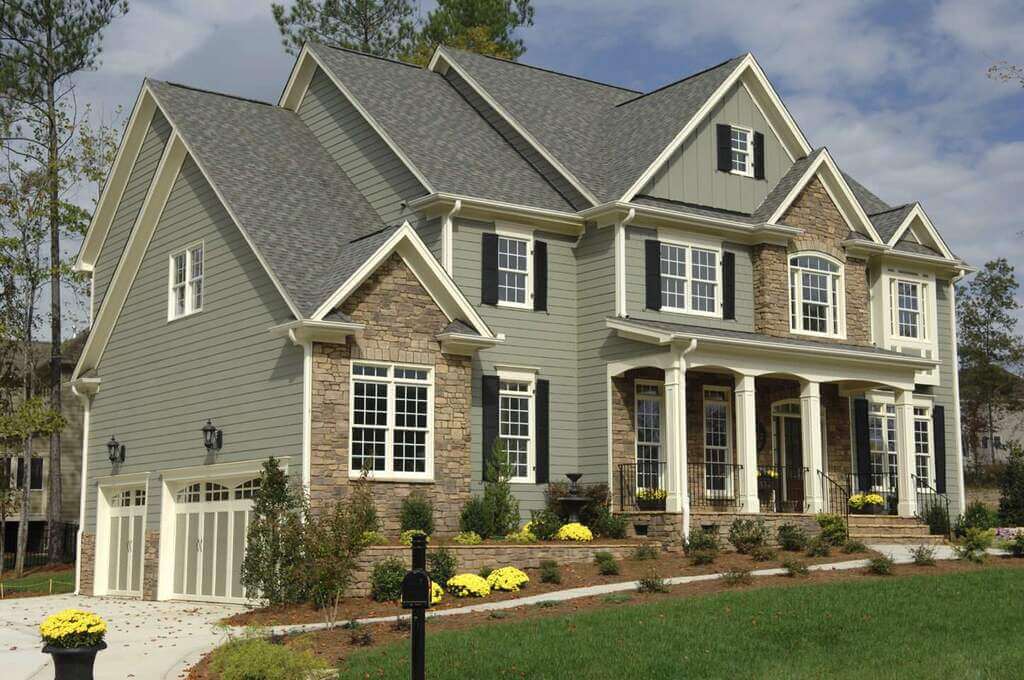 Source: hzcdn.com
In the midst of the worry and stress of the worldwide epidemic, our homes have become a haven, so it's no surprise that most of us are flocking toward decor choices that make us feel peaceful and secure. Colour is a very effective technique for creating a relaxing atmosphere, and sage green has lately become a must-have colour for individuals seeking a peaceful, serene setting.
Because sage is a milder, more subdued tone of green, it has a relaxing impact when applied to any space, whether interiors or exterior.  It also has strong links to the flora and environment that surrounds the property, so it truly aids in bringing the outdoors inside. It is the best way to form an indoor-outdoor relationship and make your home feel safer.
The atmosphere you develop influenced by how the colour combined with other shades, patterns, and textures. This soft green works well with a broad range of design schemes, accent colours, wooden tones, and metal finishes, making it a perfect alternative to more traditional neutral shades.
15+ Soothing Ideas for Sage Green House Exterior
The tints of an organic garden, sage flower, and olive grove compose a sage green shade. Each colour has the ability to integrate harmoniously with the surrounding tranquilly which makes sage houses extremely appealing.
Without any further delays, let's dive deep into the soothing world of the sage green exterior house paint.
1. Sage Green House with Black Trim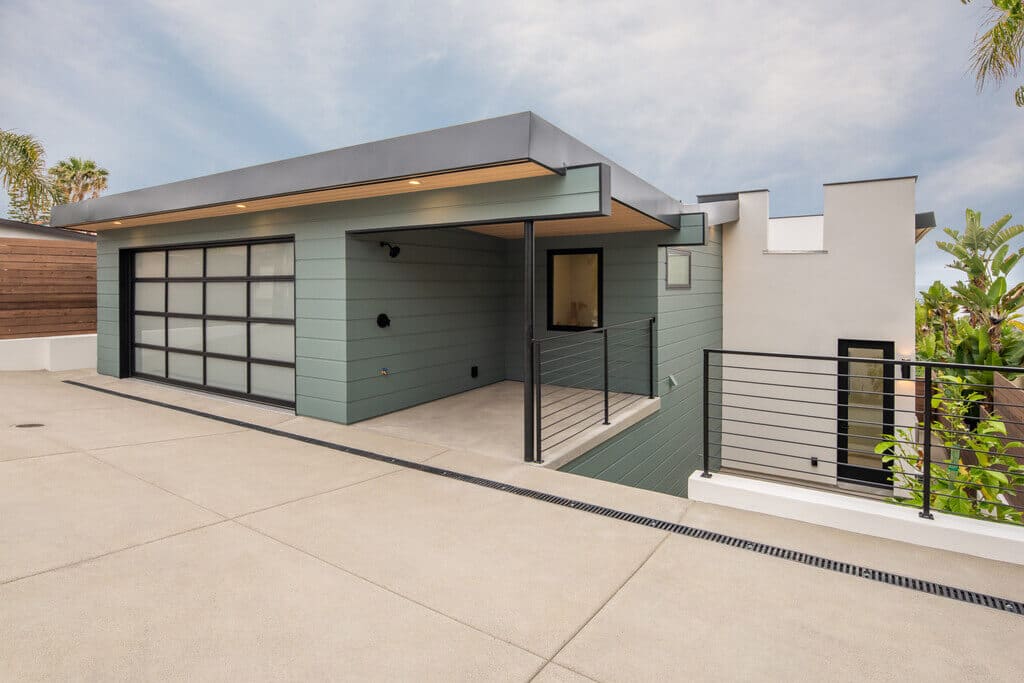 Source: hzcdn.com
Black brings a twist to a typical home design. A sage green house exterior when spruced up with black trim adds class to the design. The bold black trims pop against the subtle sage and jazz up the whole design and visual appeal of the home.
2. Grey and Green: Sage Green House Exterior Ideas with Stone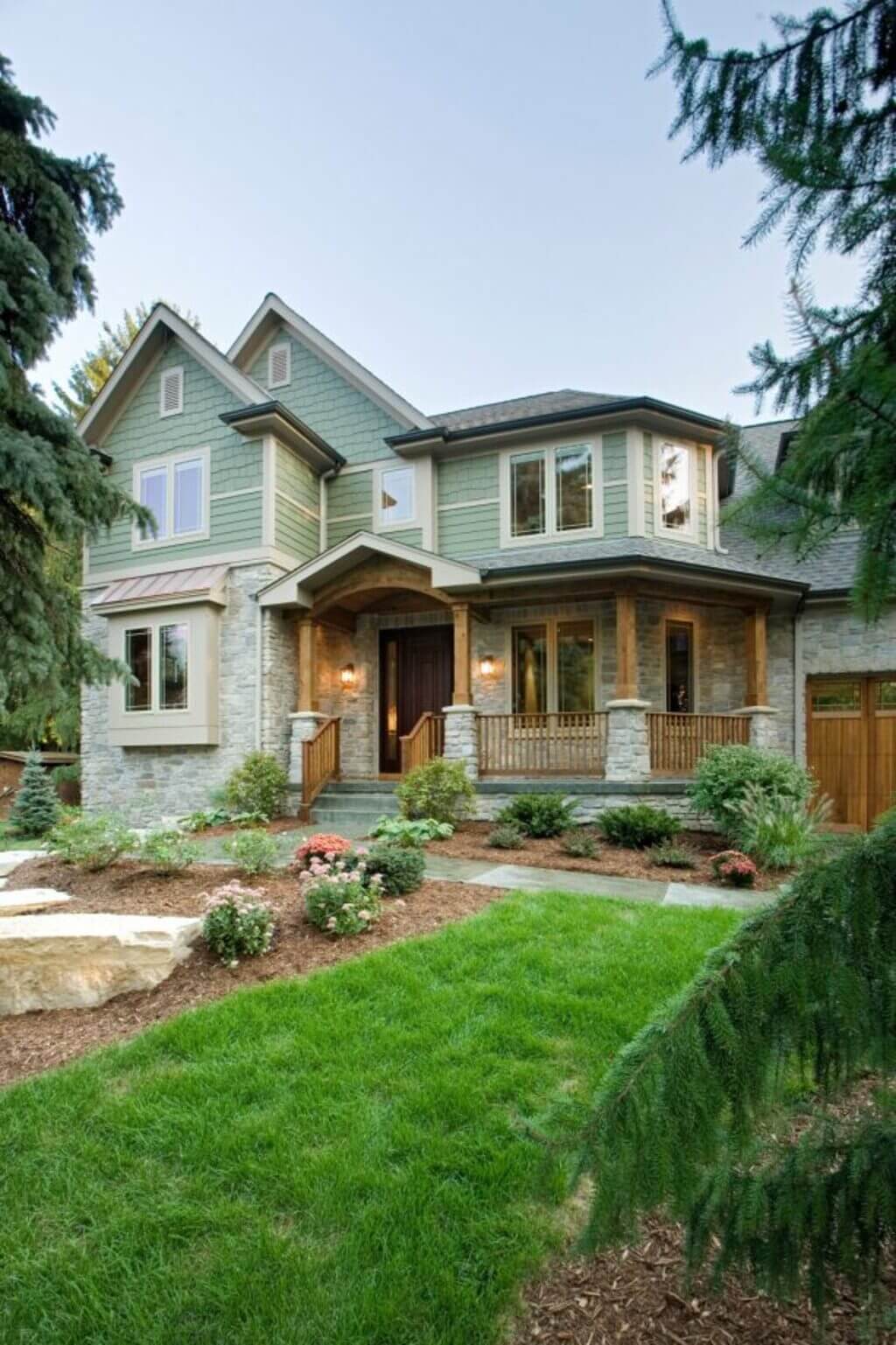 Source: jimenezphoto.com
Sage green exterior house paint colors have a grey undertone that ranges from modest to strong. This property makes grey a go-to color to blend sage houses with. These tones can be blended into the exterior design to make an attractive facade. 
Grey-stoned walls can be combined with the sage-painted ones. The flooring and paneling can also be mismatched to compose a well-balanced and appealing design.
3. The Perfect Blend: Sage Green House Exterior and Yellow Tint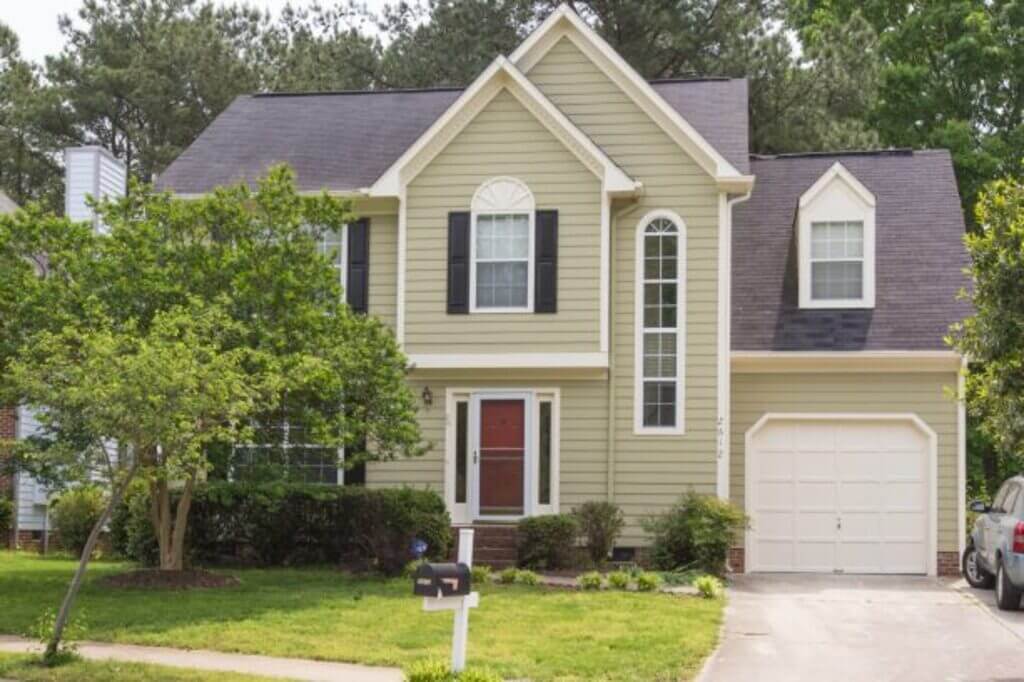 Source: jimenezphoto.com
Although sage has a grey-green hue to it, many hues are filled with yellow undertones as well. If you're into an upbeat design, it's a good idea to give such sage green house exterior ideas a thought. A classic home's wall siding may be given a yellowish color by using the right sage paint.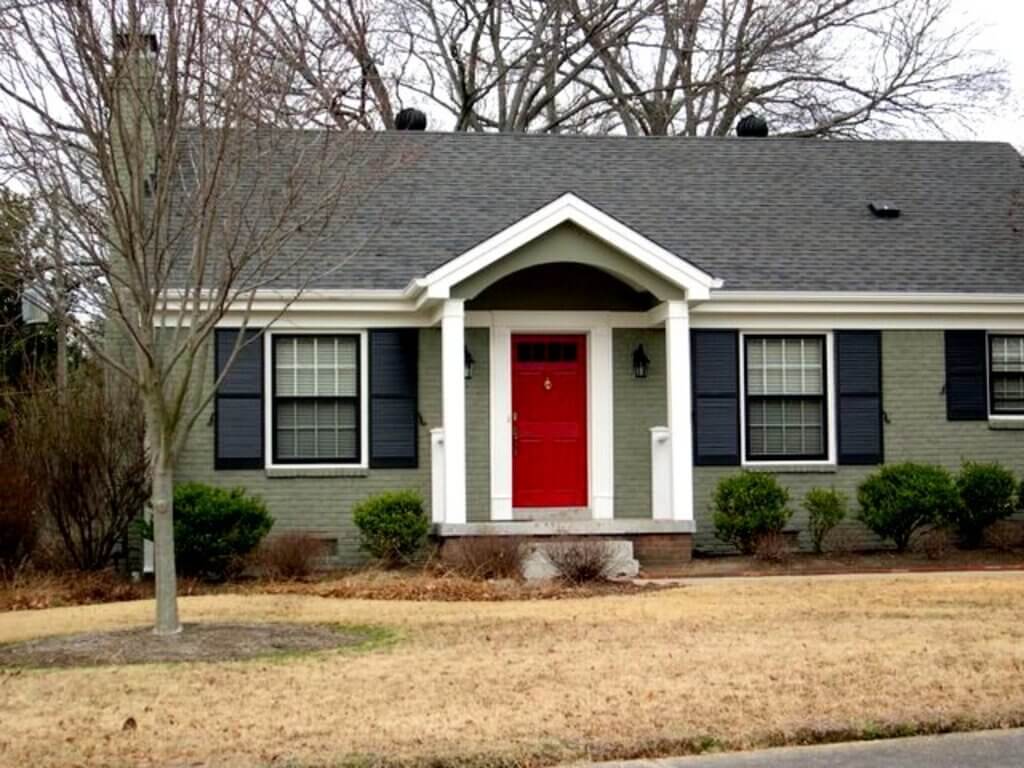 Source: farm4.static.flickr.com
As mentioned before, sage green is a versatile hue that can be used in a variety of ways. One of the stylish ways is to combine it with colours that will result in a surprising yet appealing blend. The combination of sage and navy tones is a one-of-a-kind specimen.
The sage green house exterior panelling can act as the major attraction of the design. Further on the design, a dark blue tone can be introduced to give home a distinctive look. It also offers a lovely and subtly assertive accent.
Also Read: How to Match Green Tiles in Your New Kitchen
5. Sage Houses with Grey Roofing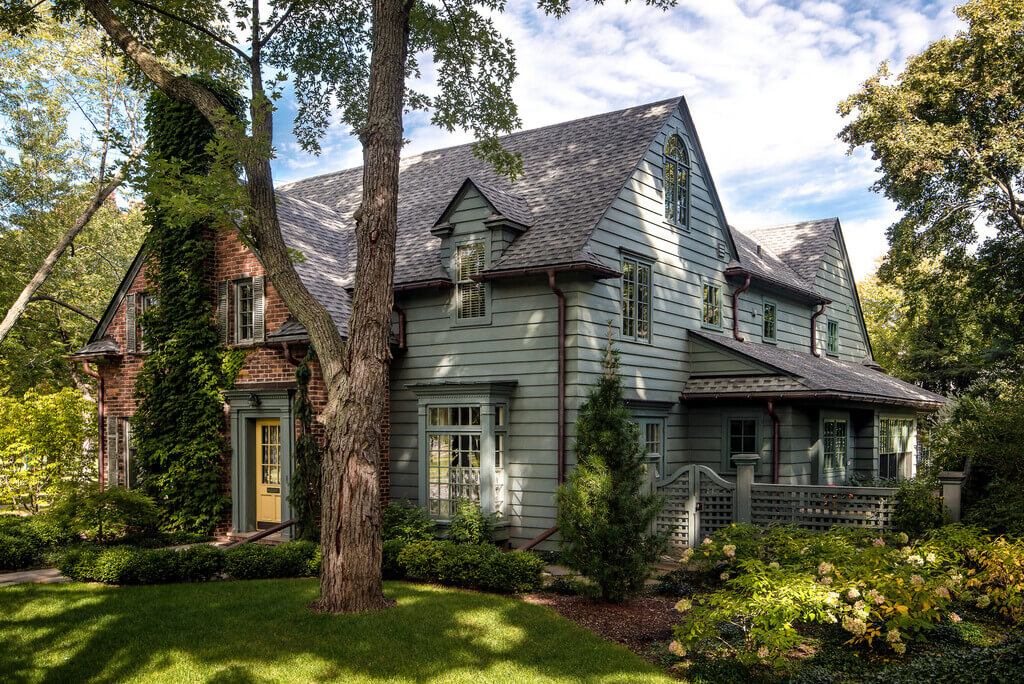 Source: hzcdn.com
There are several ways to combine a sage green house exterior with grey. Let's look at a unique approach than the conventional grey walls. It's the stylish choice of a sage green home with a grey roof. The simple and monotonous wall and trim design look stunning with the subtle grey roof. The fact that it isn't dark produces a more harmonious effect with the light sage wall cladding.
6. Warm White Trim with Sage Green House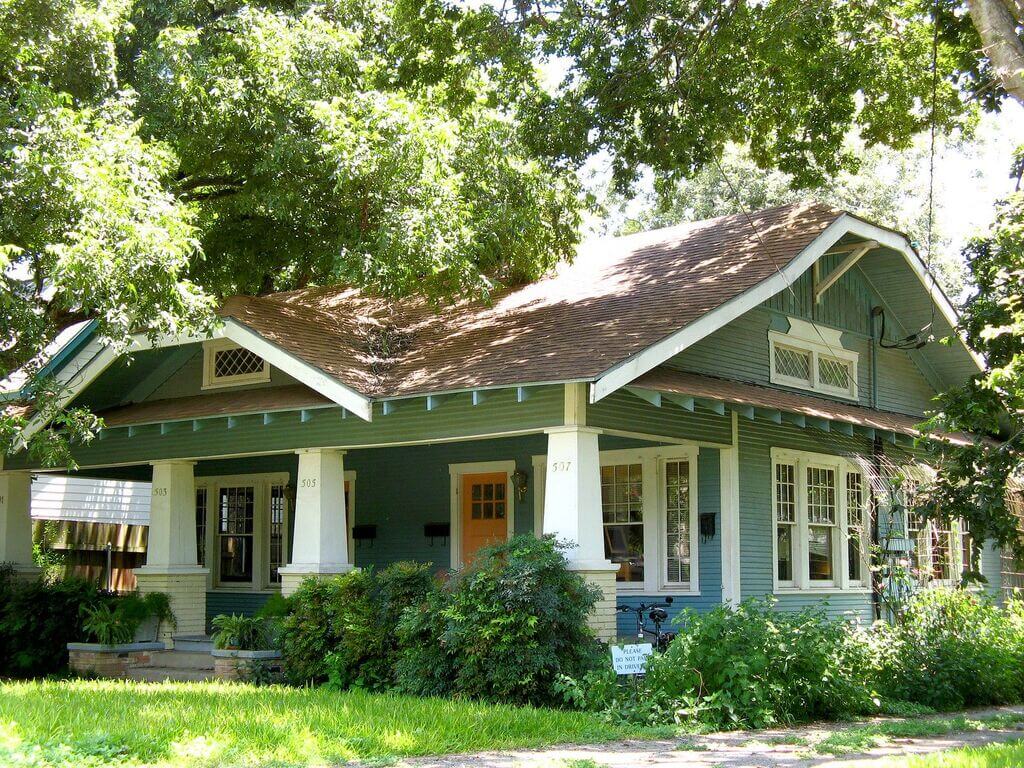 Source: pinimg.com
Another simple approach to achieve a nice sage green house exterior is with white trim. White is one of the ideal trim colour choices for sage houses. Warm white, rather than pure dazzling white, will produce a far more stunning result as calming undertones in the green hue can be complemented with warm white trim.
7. Sage Green House with Red Highlight
Source: hzcdn.com
Add some red highlights to the home's exterior design if you want to draw more attention to the otherwise blending design. Adding the red hue can impart a more welcoming appearance, methods to accomplish this is by painting some areas of the home red.
8. Home Exterior with Red Bricks and Sage Wall Siding
Source: jimenezphoto.com
For sage houses, several designers are now using a blend of green and red bricks. The pairing looks interesting due to the fact that red and green are complementary hues. That's why the house exterior design complements each other so well. 
The classic facade with red brick material may be contrasted with the garage doors' prominent white tint. The sage green accent, on the other hand, can be used on higher levels. The usage of both materials also contributes to the amalgamation of home with natural surroundings. If you are drawn to nature, this design is best suited for your taste.
9. The Warm Trio: Sage Green, Burgundy, and Cream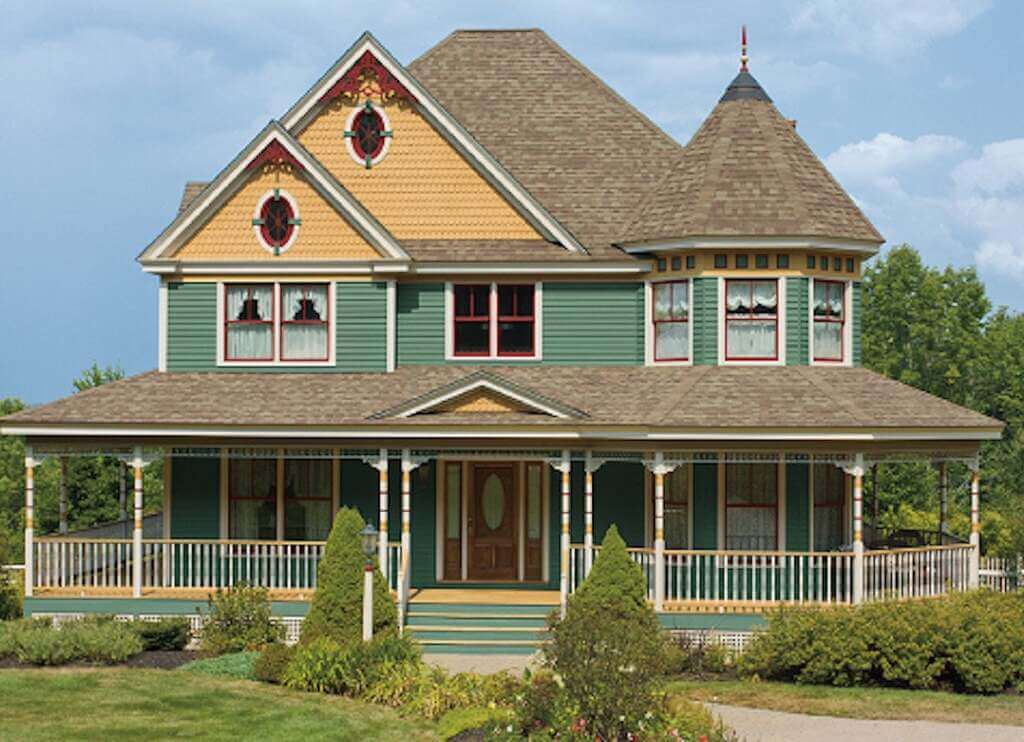 Source: bobvila.com
For Victorian-style homes, the colour scheme of green, cream, and burgundy is popular. The vibrant color choice creates a striking yet welcoming atmosphere for the home.
10. Welcoming Ambiance with Red Decor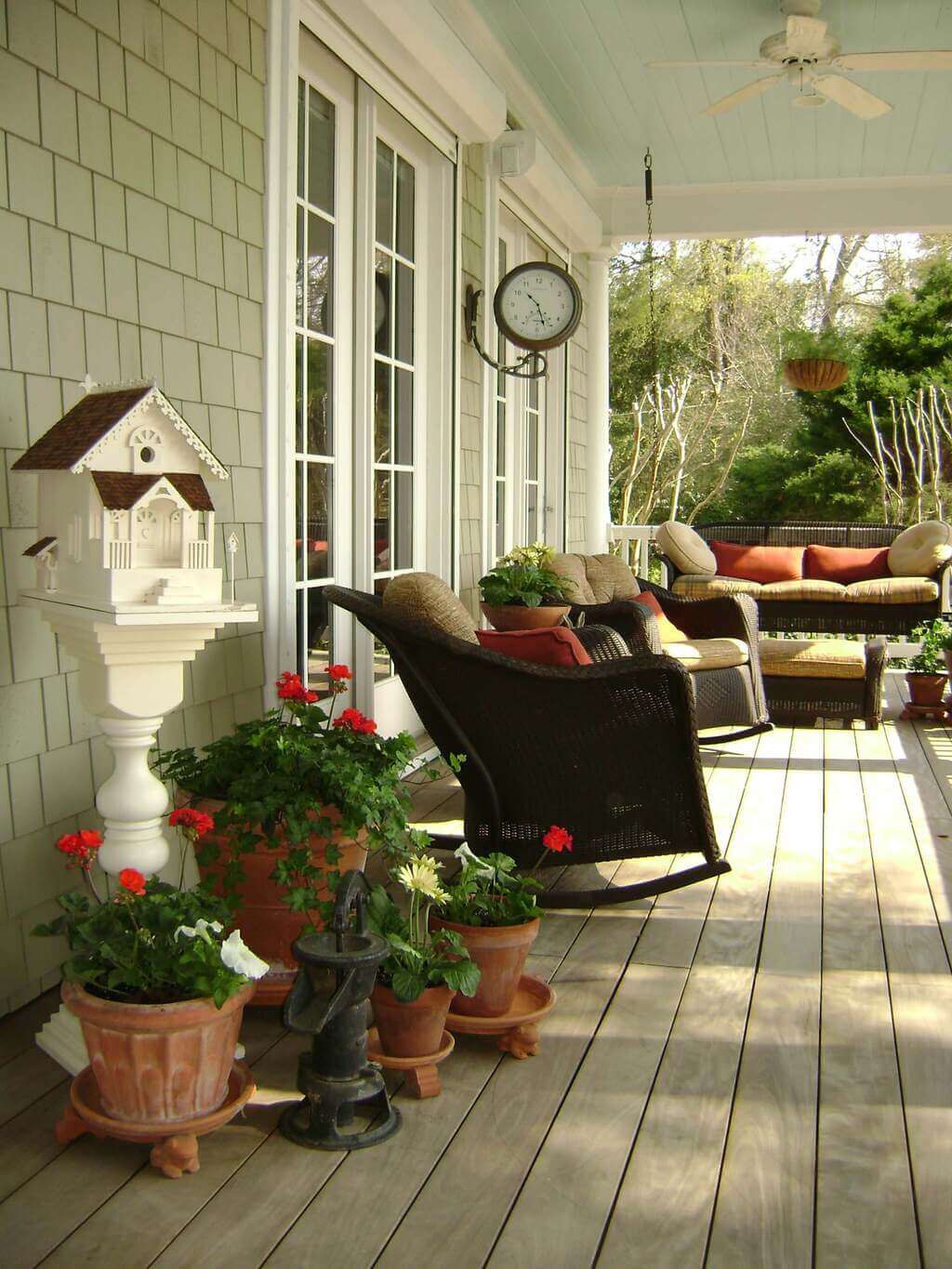 Source: st.hzcdn.com
Do you wish to make your sage green house exterior even more inviting? We've got a simple technique for you. The existing sage green house doesn't need any renovations in this design idea.  Instead, concentrate just on the porch section. The concept may be used on either or both the front and rear porches. If you desire, you may even include it in your patio decor.
The approach here is to decorate the porch with red ornaments. You might throw in some red cushions to the porch if you have another living area. You might also try red flowering plants in pots, which are ideal for both the porch and the patio.
11. White Border on Sage Green House Exterior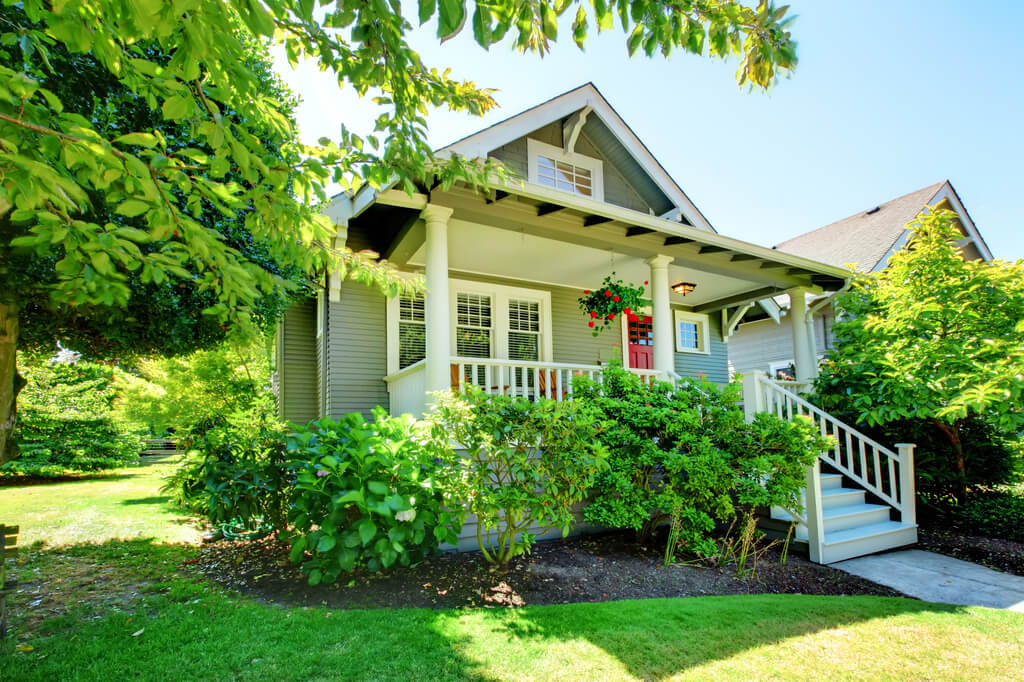 Source: chrismackeyrealestate.com
The sage green exterior house paint colors can be contrasted with bright white shade. White symbolizing purity looks lovely when coated over anything, and when combined with sage green, it becomes much more appealing than a straight sage impression. 
If you have a two-story property with steps, paint them to complement and balance both shades. The porch can be ornamented with white furniture to make the exteriors even more charming.
Also Read: Top 7 Spectacular Scandinavian Exterior Designs Ideas
12. Straw Yellow with Sage Green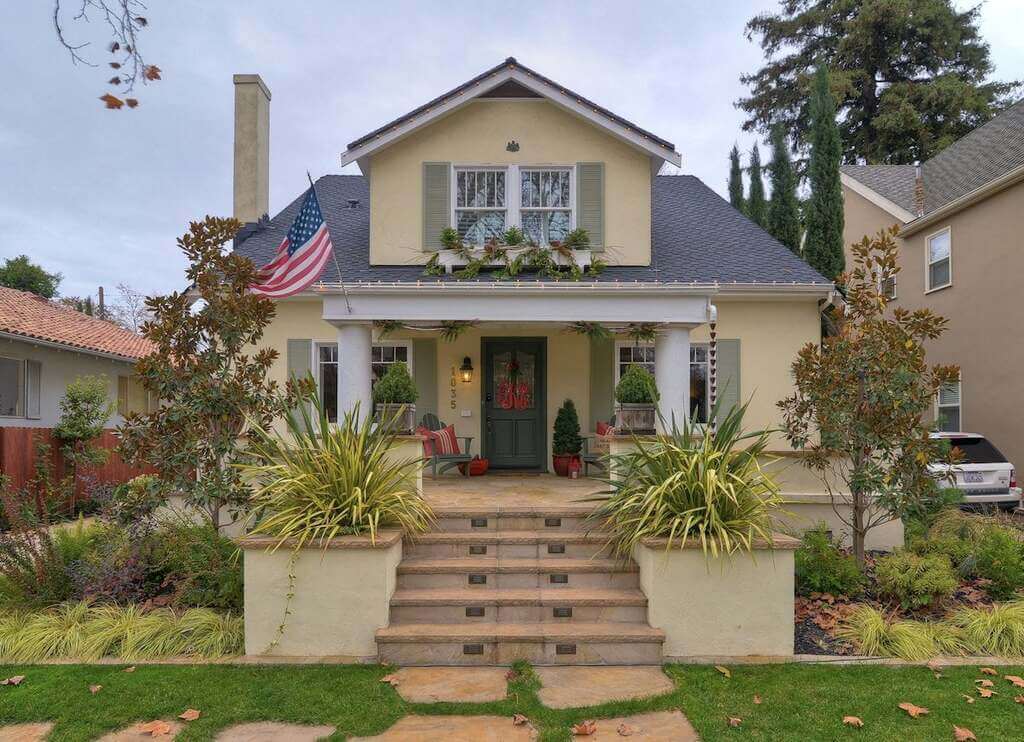 Source: bobvila.com
A well-balanced appearance always has a lot of curb appeal. The neutral hue of straw yellow when added to the palette makes the design warm and inviting. Whereas sage green accents give historic structures a dynamic appeal. This combo is a timeless classic that can be enjoyed at any time of year.
13. Dual-toned Sage Green House Exterior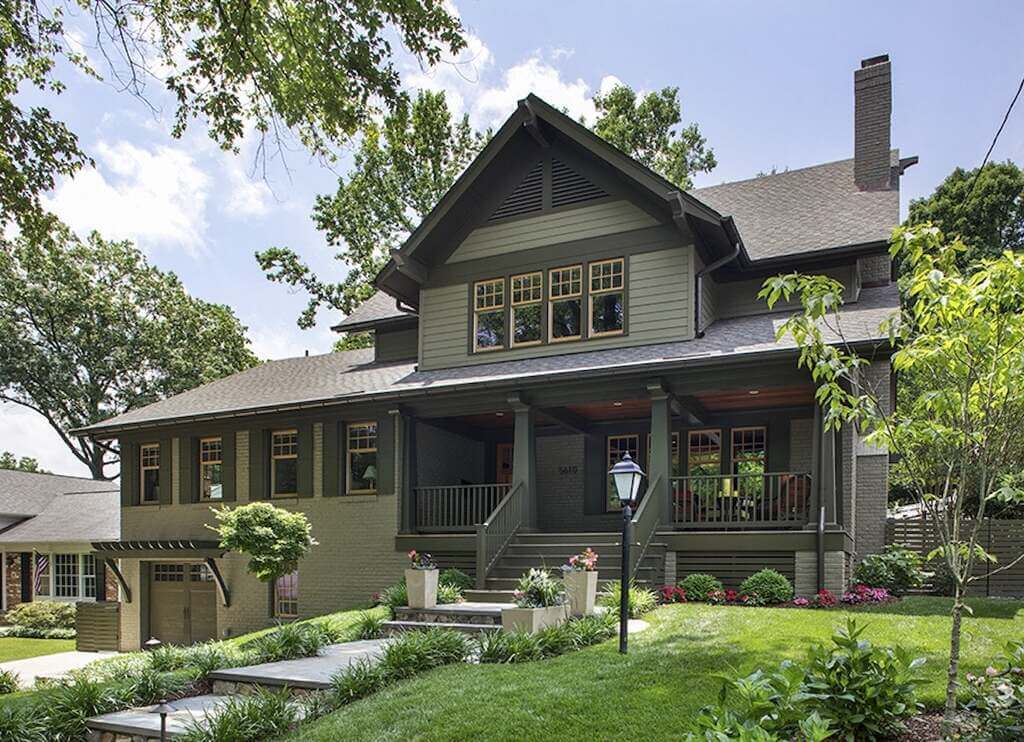 Source: bobvila.com
Craftsman-style homes known for their deep natural hues that fade into the environment. The building's facade made attractive with dual sage and olive green tones. A playful splash of colour is added to the entrance door with a yellow-orange stain. Front doors with their own personality draw attention and add to the curb appeal in a subtle way.
14. Sage Green Stucco Exterior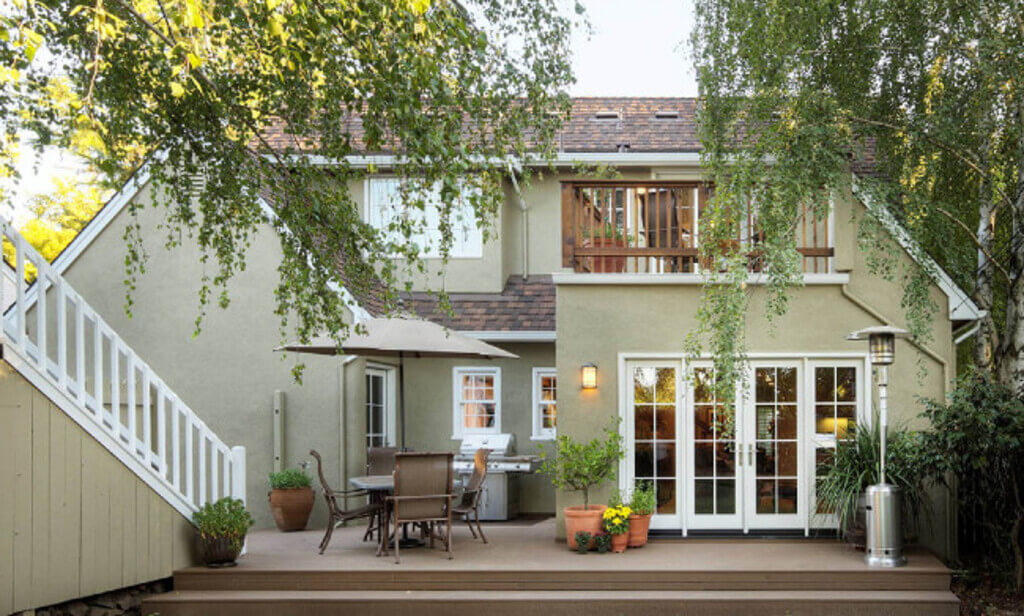 Source: thestuccoguy.com
15. Dark & Light Combo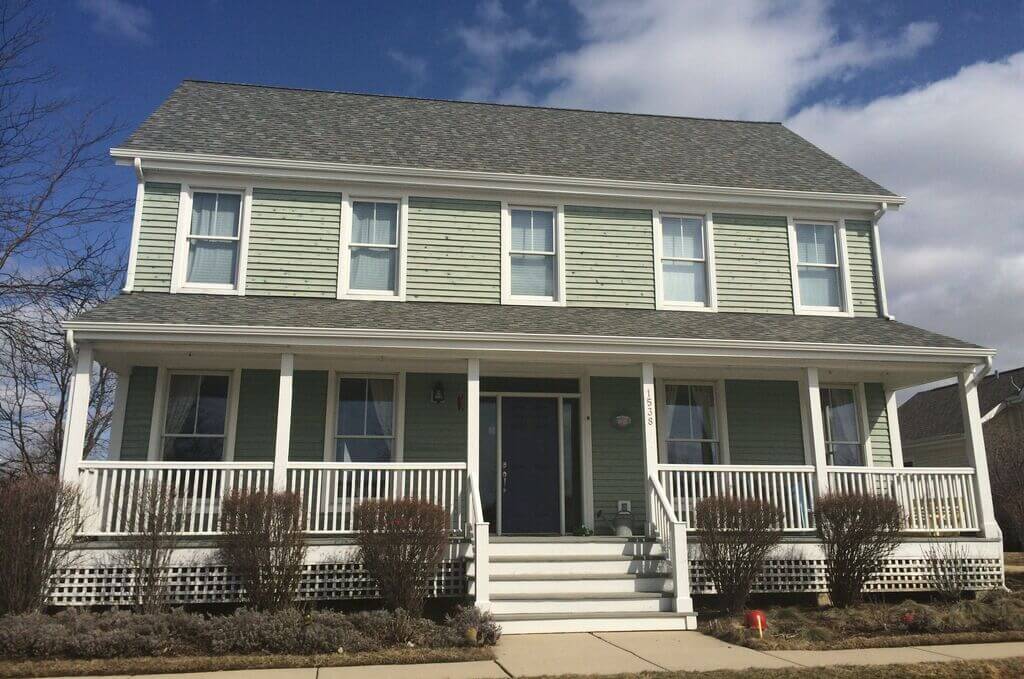 Source: thespruce.com
16. Tropical Sage Green Exterior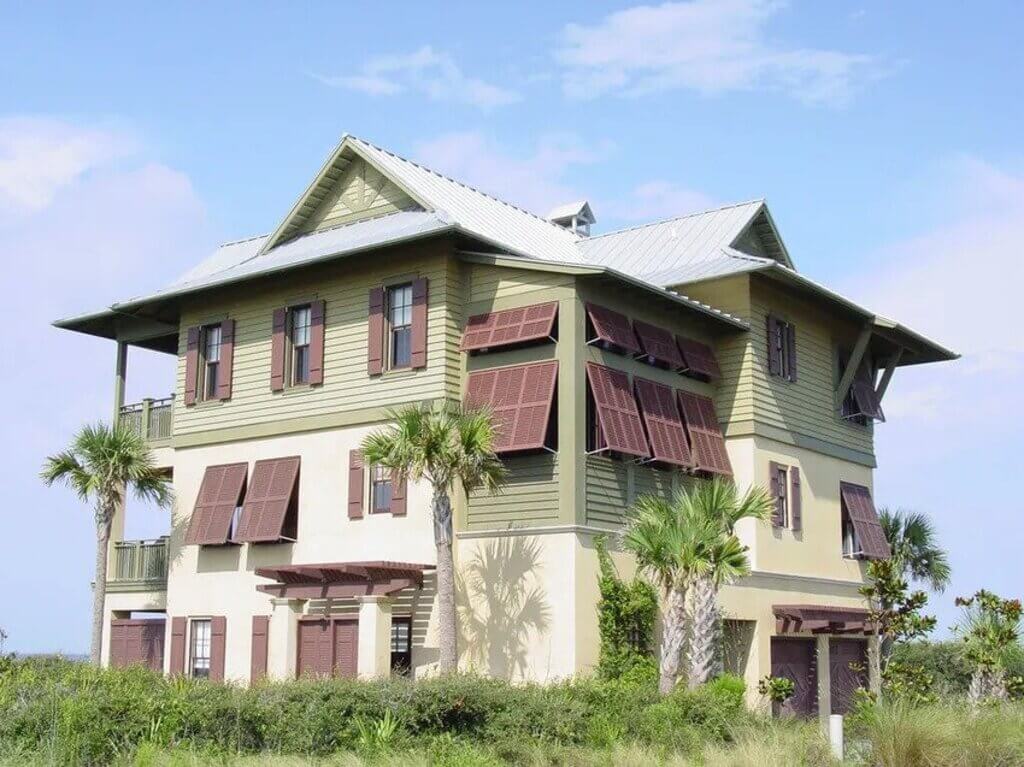 Source: deco-idea.net
Opt for a Sage Green House Exterior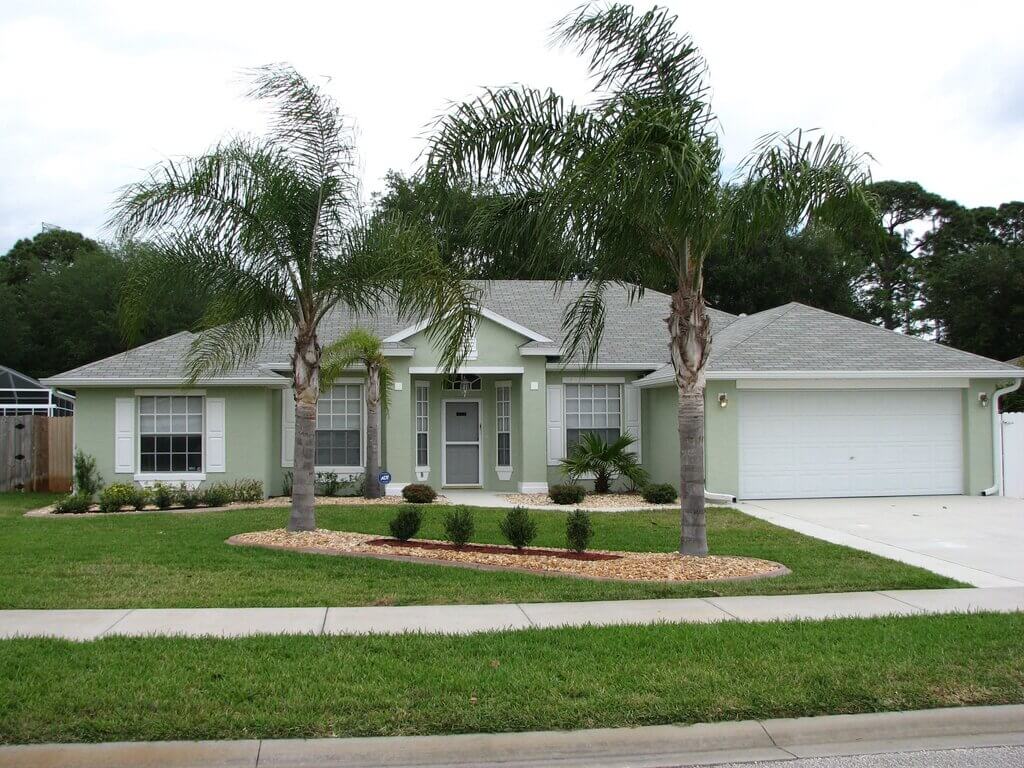 Source: uniqueideas.site
Finding one house colour scheme might be challenging, but finding two or more shades that go well together in the whole design scheme can be much more complex. Whether you're looking to draw attention to architectural elements or just choose a suitable shade for doors and trims, the colour you choose is crucial.
Owing to the tranquil, calming, serene, and refreshing ambiance it can create, sage green is an outstanding hue that may become a charm in both interior and exterior house design. A character as adaptable as this is not frequently seen in other colours, due to which, this green hue has lately become popular.
There are several alternatives available from which you may select the ideal sage green house exterior for you. The best thing is that you can simply alter exterior surfaces based on your creativity and ideas, including sage green to create a lovely natural aesthetic.
To know more about Home improvement ideas, Cleaning and decoration tips visit ArchitecturesIdeas
For daily updates, follow us on our Instagram page @architectures_idea.