Providing as much assistance as possible to employees undergoing relocation will make a huge difference to their experience throughout the entire process of getting employees new home.
When employees who are relocating abroad get the support they need from the start to the end of their journey, they will have less stress and fewer issues to deal with. This will help them look more favorably at (and more excite about) their move.
Offering the right benefits and a full range of assistance (including a home finding service) to employees who are moving also enables them to stay productive and engage in their work throughout the entire relocation process.
These benefits and services also play a vital role in helping them adjust to their new working environment and home.
This, in turn, can make your employees perform their best in their new workplace soon after their move.
Getting Your Employees' New Home Ready for Their Arrival
Aside from helping your workers find the right rental home and negotiating the terms of the lease, there are other ways you can prepare their new abode to make them feel comfortable and have fewer things to worry about as soon as they arrive.
Below are six tips you can follow to prepare your workers' new home before their arrival:
1. Inspect the Property Closely Before Your Employees Arrive
Your workers can avoid plenty of headaches and have an easier time transitioning if their home is free of problems and is as comfortable as it can be.
Before your employees arrive, inspect the property to know if the landlord has completed all the agreed-upon necessary improvement and repair works. For instance, if some faucets were leaking during your last visit, see if they have been replaced or fixed.
Additionally, ensure leaking and broken pipes are replaced with better quality plumbing materials.
Check if any busted switches and outlets have also been repaired as the landlord has promised.
Also, check whether all the things agreed upon in the contract are present, such as the included appliances, furniture, and utilities.
Keep in mind that no one wants to move into a home that is falling apart. Careful inspection of the property before your employees arrive can prevent this.
2. Know Where the Fuse Box and Main Water Shut-Off Valve Are
If your employees are moving to a house, make sure they know the exact location of the fuse box and main water shut-off valve.
It is important you know about these features so that you can tell the employees moving in the property where they are. This way, they will be able to locate them immediately during a power outage or if they need to turn off the water.
Ask the landlord where the fuse box and main water shut-off valve are so that you know what to tell your employees.
If you forgot to ask the landlord or can't reach them, check the basement, garage, or storeroom for the fuse box. On the other hand, the main water shut-off valve is usually located around the perimeter of the house.
3. Schedule Any Essential Home Improvements Beforehand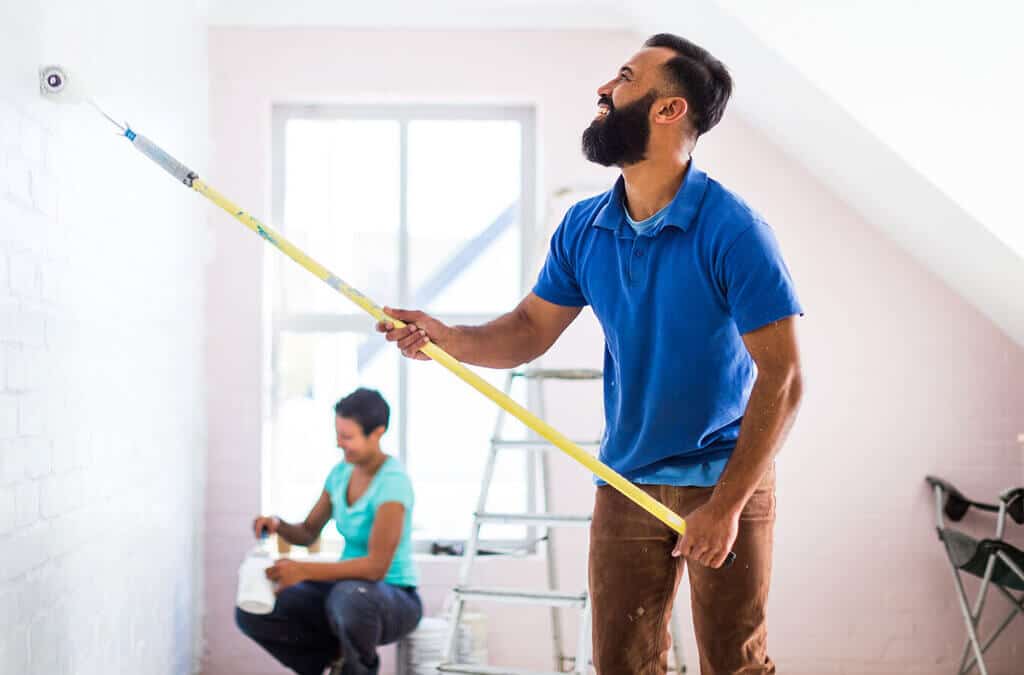 Many landlords won't cover some home improvement works on the rental property. If you want to change the wall paint, add kitchen cabinets, and install built-in bookcases, be prepared to handle the project.
Make sure these home improvement works are completed before your employees arrive. You want the property completely ready for their occupation, so schedule the project weeks prior to their arrival.
Some of these home improvement projects may take a while, so ensure the contractors have enough time to complete them.
If you want to have several walls and ceilings painted, you have to ensure this project is completed at least a week before the employees arrive to allow for airing out the home and ensuring the residual smell of paint is gone.
4. Ensure the Home Is Clean
Whether the rental property underwent repair or home improvement works or not, and whether it was occupied before you leased it or not, it is important that you should clean thoroughly before your employees move in.
Have the home cleaned by professional cleaners to ensure it is thoroughly spotless, all surfaces are sanitized, and furniture pieces are squeaky-clean.
If there are carpets and area rugs, make sure they are deep cleaned.
Additionally, if the property has a yard, ensure it is spotless, tidy, and ready for various outdoor activities your employees may want to do.
5. Check and Connect All Utilities
Your employees need water, electricity, and gas to be comfortable and go about their usual activities once they arrive.
Check if all utilities are working. If not, coordinate with the service provider to ensure they are up and running before they move into the property.
If your employees ask that one of their names place on the utility bills, find out how you can go about the process.
Also, your employees need a phone line and Internet connection so that they can send emails, chat, and start a video call with the family and friends they leave behind. When your workers can talk to their loved ones anytime, they can overcome their homesickness and experience a smoother transition faster.
To this end, have a phone line and Internet connection install in your employees' rental home prior to their arrival.
Also, you will do well to have satellite or cable TV on the property so that the workers can have another source of entertainment and avoid getting bore whenever they are home.
6. Change the Locks
Lastly, there is no way to know how many keys are floating around for the rental property unless you get new locks or rekey the existing locks.
To give your employees peace of mind, change the locks before your employees arrive.
Have a locksmith come by and change the doorknobs and other locks. If you feel comfortable doing this, do it yourself.
If the windows have locks, you will do well to replace them so that your workers will experience a better sense of safety and security day or night, whether they are at home or not.
Changing locks can be time-consuming. To avoid disturbing your employees who want to rest after a long flight, do this before the workers move into the property.
If you or your local team can't handle all the additional tasks that come with preparing your employees' new home, find a company that can help you.
Moving companies that offer home search services may be able to assist you with these activities or, at the very least, refer firms or people that will do them for you.
Find out more:-