The A – Z OF Engineered Hardwood Flooring
Engineered hardwood floors are manufactured in a way that mimics the appearance of natural hardwoods. Similar to solid hardwood floors, engineered hardwood floors are designed to withstand weight, moisture, and extreme conditions. Many consumers are not aware that although engineered hardwood floors look like solid wood flooring, they are not the same.
Therefore, a property owner or renter undertaking a flooring project should understand the differences between these flooring options to make the right decision. This guide discusses everything from what engineered hardwood is, to why engineered flooring is more costly, the best-engineered hardwood flooring to consider, and even expert tips on how to keep engineered hardwood floors looking like new for years.
What Are Engineered Hardwood Floors?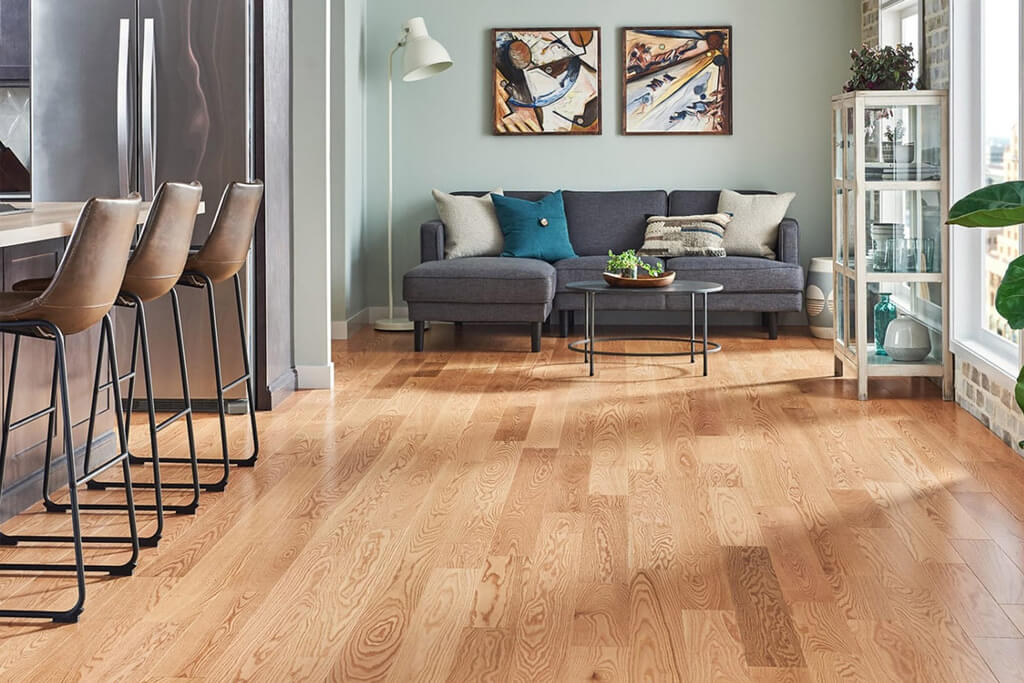 Source: bobvila.com
What distinguishes a floor as an engineered wood floor? The first aspect to look at is the top or decorative layer. This segment of the wood panel is made from real wood. It also sets it apart from laminate flooring that implements a printed surface. That doesn't imply that this option is devoid of real wood — far from that. In fact, its high-density fibreboard material comprises wood chips.
Compared to solid wood, engineered wood provides more stability as it consists of laminated layers of material that creates a rugged, lightweight floor panel. As such, homeowners don't experience expansion and shrinking associated with solid wood floors.
Types of Engineered Floors
Engineered hardwood floors come in three common configurations. These floor types are constructed using laminates with a solid wood top layer.
Multi-Ply Flooring
The most common engineered floor is multi-ply, which consists of a solid wood veneer glued to a solid wood core. Multi-ply flooring adds flexibility by combining the solid wood top and core layers into one and then cutting the floorboards to size. Thickness can sit anywhere between 13mm and 20mm. The core board attaches to the decorative layer.
 It offers the best value and performance among all engineered floors, as the solid wood sublayer adds strength, dimension, and stability (up to 350mm) to the floor. Plus, it is the closest experience to solid wood flooring a property owner will enjoy.
3-Ply Floor
This flooring option comes to mind next. It fits snugly against boards measuring 200mm and has a total thickness measuring between 12 and 18mm. It might not provide stability like the multi-ply engineered hardwood floor due to its core.
HDF Floor
A less frequent hardwood floor panel is the HDF core. Nonetheless, its flexibility sets it apart, and it has a solid core that is simple to install, even with a do-it-yourself method. Property owners can lower its thickness to make the transition between different types of floors easier. The core is essential to the overall outcome of the board. It gives makes the panel strong and stable against traffic, moisture, and other factors.
Benefits of Engineered Hardwood Floors
Engineered hardwood floors are a viable option for every homeowner, no matter what price range they are in. It has more advantages than disadvantages. It is the best option for its price, so anyone on a tight budget will find it great. Besides, it is not as pricey as the solid hardwood floors. That being stated, here are some of the benefits this flooring option provides:
Wood panels are stable, which gives room for large installations

Works optimally in places prone to extreme heat and humidity fluctuations

Comes with several installation options, including finishes, colours, and wood species

Works well with click installation, thanks to its stable platform

Hardwood underlay could serve as a form of insulation

Curbs the challenges that come with cupping
The Durability of an Engineered Hardwood Flooring
When an engineered hardwood floor will require replacement will depend on several factors, including the surface finish, the panel quality, the thickness of the veneer, and maintenance level. A high gloss finish will not last as long as a matte finish. The former will wear very well over the lifetime of the floor. If maintained properly, a high gloss finish engineered floor should last 10 years or more.
A matte finish floor will last much longer. It may fade a bit in the high-traffic areas. An engineered hardwood floor finish can last anywhere from 20 to 30 years, depending on the type of floor installed. Engineered floors will stain and need regular care to maintain their quality. To ensure long-lasting performance, keep the hardwood floor free from moisture. Of course, it provides some form of resistance, overexposing it to moisture can shorten its lifespan.
Engineered hardwood is suitable in any section of the home, including the bathroom and basement. However, in such places, homeowners can install a protective barrier to keep it moisture-free.
Other Aspects about Engineered Hardwood Floors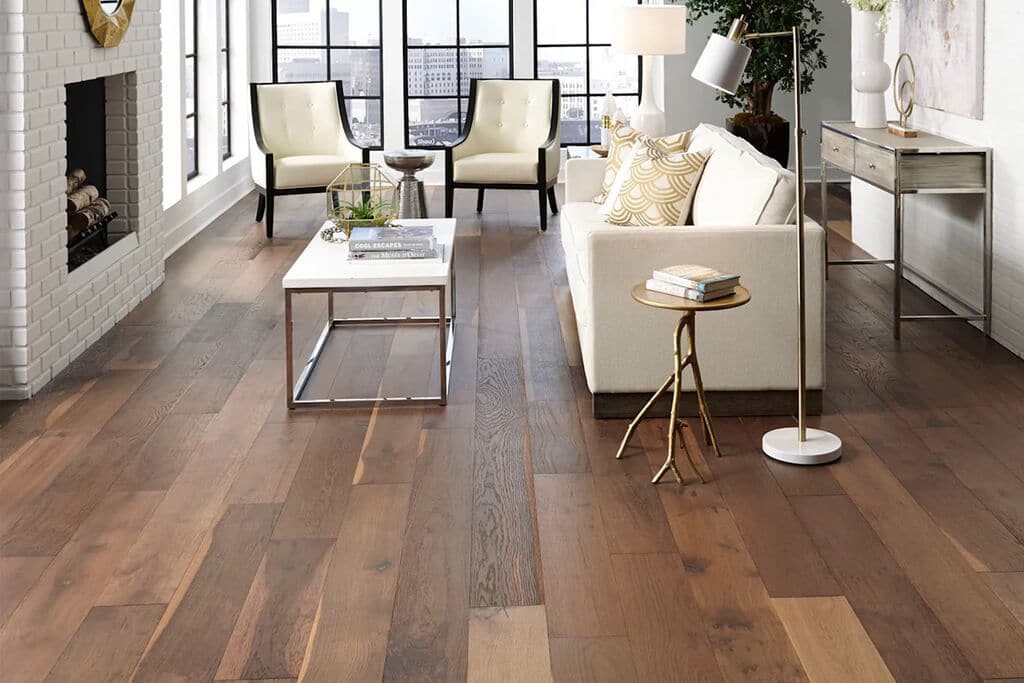 Source: bobvila.com
Engineered hardwood floors are prone to scratches when not properly maintained. It stems from the fact that they consist of a solid hardwood top. To limit this occurrence, use a scratch-resistant topcoat and fix minor scratches with rubbing alcohol, cotton cloth, and a wax repair kit.
It should be noted that such flooring is not watertight. Beyond a particular moisture level, the wood's lifetime might be reduced, increasing the danger of damage. Some individuals feel that sanding the wood isn't necessary because it doesn't have the same thickness as solid wood. While there is some validity to this assertion, sanding may be done if the top layer is 3mm or thicker.
Finally, engineered hardwood flooring undergoes expansion, though not as severe as solid hardwood flooring.
Cost of Engineered Hardwood Flooring
While a solid hardwood panel cost anywhere between $4 and $12 per sqft, an engineered hardwood floor range from $2.50 to $10 per sqft.
Conclusion
Engineered hardwood floors are a perfect choice in most areas, and are suitable for most uses. The price range, which is lower than that of a solid hardwood floor, is a definite positive. However, like all hardwood, engineered floors undergo seasonal wear. Hence, a homeowner needs maintain the floor properly.
There's a vast array of hardwood floors to choose from, which goes beyond just design and style. Colour, finish, and warranty play a role as well, as does the style of one's home. The decision should include a lot of thought, and it's not something that a person decides on with a glance. Perform adequate research before choosing an engineered hardwood floor, and stay ready for a lifetime of satisfaction.