How to Choose an Environmental Carpet
Carpets have been seemingly popular among homeowners and establishments. It's a typical sight to see large and small homes having cozy carpets as their flooring preference. The same thing goes for hotels, offices, and other large establishments. It provides numerous benefits, like having it as comfortable underfoot or providing thermal insulation. However, behind these also comes a burden on the environment. It could also produce volatile compounds that may harm people. Thankfully, with all the innovations develop in the carpet industry today, eco-friendly options are easy solutions to these drawbacks. Sustainable and environmental carpet options are more prevalent to use these days. 
If you decide to get an environmental carpet, but you're wondering how to find the perfect one, here are some considerations:
1. Assess the Raw Materials Used 
When choosing green carpets, the first step is to consider the sustainable raw materials used. Fibers of this type are natural and renewable and not subjected to pesticides or fertilizer. You can find materials like wool, seagrass, coir, bamboo, or hemp.  
In the market today, you can also find carpets incorporated with recycled materials like scraps and plastic bottles. The materials are no longer destined for landfills but transformed to enhance the function of carpets. Recycling materials are attractive because they can also be down-cycled.
2. Check That It Doesn't Contain Dangerous Chemicals and Compounds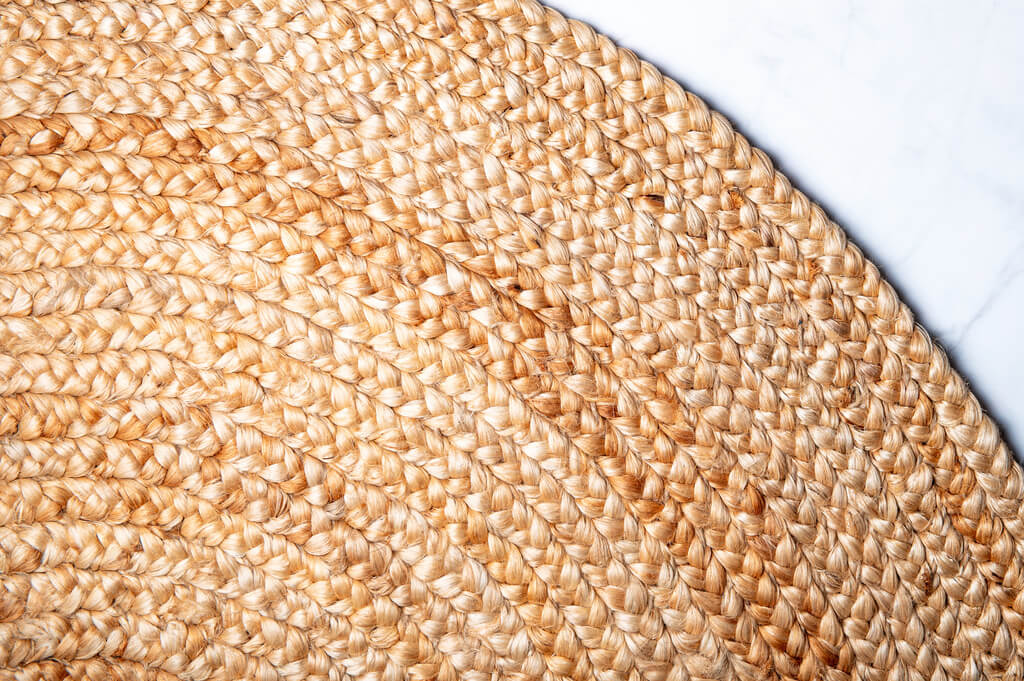 Source: depositphotos.com
If your carpet seems eco-friendly, make sure it's not treated with insecticides or flame-retardants. After checking the raw materials used on your carpet, you must consider the elements that have been used to produce the output product.
Conventionally, wool can also have an environmental impact since pesticides are using to control parasitic infections on sheep which can negatively affect the environment. You might not expect it, but carpet backing can cause some of the worst off-gassings.  
The most eco-friendly options are natural carpet backing and pads made from non-synthetic latex, wool, and camel hair feel. You can go for these instead. Also, consider the carpet backings that have been naturally sewn or glued using non-toxic adhesives. 
3. Choose an Eco-Friendly Carpet That Doesn't Trigger Allergies 
Generally speaking, carpets are unsuitable for allergy sufferers, such as those allergic to dust and pollen. It is one inevitable downside of using carpets. It can be expensive, time-consuming, and difficult to thoroughly clean carpets to reduce allergens and other concerns. Sometimes these allergens could become airborne, so this will endanger your children, pets, and even elderly loved ones. 
To minimize health hazards, you should consider this factor before buying a carpet. Find your eco-friendly carpet supplier, and ask which materials would less likely generate specks of dust and pet mites. It will also help if you vacuum regularly to keep your organic carpets clean and allergen-free. Additionally, you can also consider the areas in your home that will carpet while leaving some spaces for another flooring option.
4. Consider Its Energy Footprint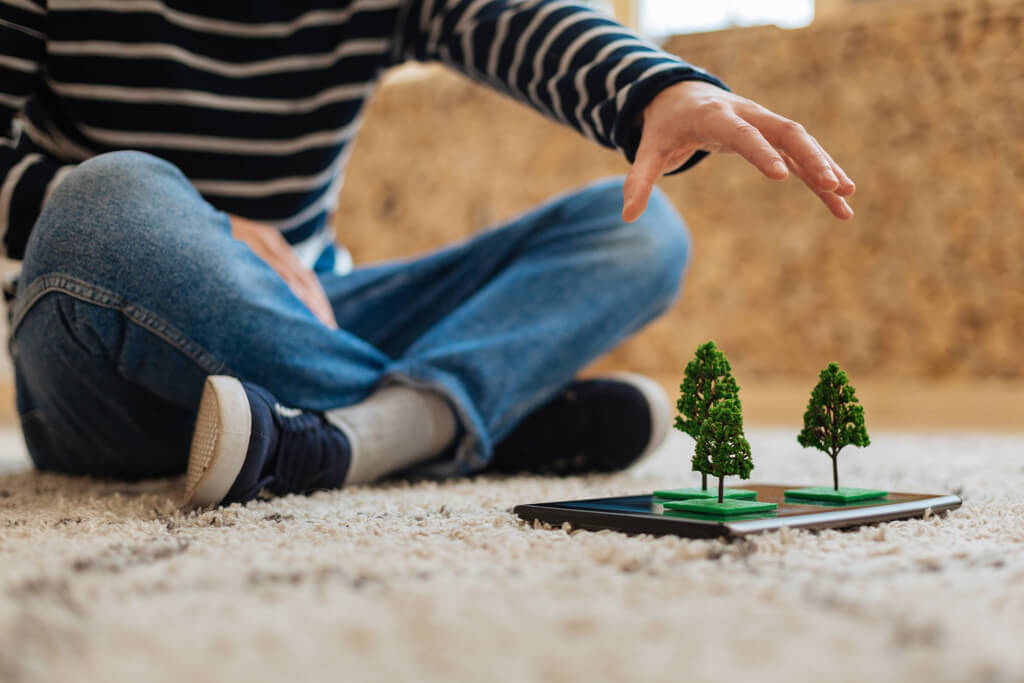 Source: freepik.com
The chemical component of carpets has environmental impacts, but their energy footprint is astonishing as well. You can do the math and realize that if you're planning to use the rug for flooring, your apartment needs no less than a hundred gallons of gas or petrol consumption for their production. And then there are carpets which you need to dispose of and replace one day, which will also consume spaces in the landfill.  
5. Choose Carpet Companies That Offer Take-Back Programs 
The biodegradability and recycling of eco-friendly carpets are essential factors to consider. Take-back programs are available from many manufacturers, which reclaim or reuse carpeting. They have specific processes for recycling them and regenerating them into new products. Whether they could make it entirely into a different carpet or upcycle it into something else is genius and helpful to Earth. 
Also Read: Outstanding Carpet Designs To Beautify Your Living Space
6. Ensure It Comes with Sustainable Production Processes 
It's not enough to know that your carpet comes with environmentally friendly materials. How sustainable is the production process? In recent years, we have seen an increase in carpets made by responsible means. Hopefully, this will continue to be administered by more eco-friendly carpet companies worldwide.   
Recycling yarn residues and cardboard cones is an environmentally friendly production practice. Some of their efforts in production include reusing pallets, use them as raw materials, or recycle plastics used in the process. Another thing is by using renewable energy during carpet manufacturing.  
Even though producing carpet with zero environmental impact may not be possible, significantly reducing waste in manufacturing is a great initiative to promote sustainability.
Conclusion 
Today, there are many options available for choosing a carpet that will have a low environmental impact. Sustainability test involves all stages of the production process, starting from selecting raw materials down to recycling or upcycling the carpet into a different product. Hopefully, the tips mentioned in this article will guide you in buying the best eco-friendly carpet for your home or business.