Evacuation Preparation for Hurricanes: Things You Must Know
To survive and quickly recover from a hurricane, you need to be prepared in advance. Before a hurricane is even on the horizon, start preparing your house from the inside out. In the end, there is no such thing as being over-prepared when it comes to hurricanes and other severe weather occurrences. Here is some evacuation preparation for hurricanes that you should know.
How to Prepare for a Hurricane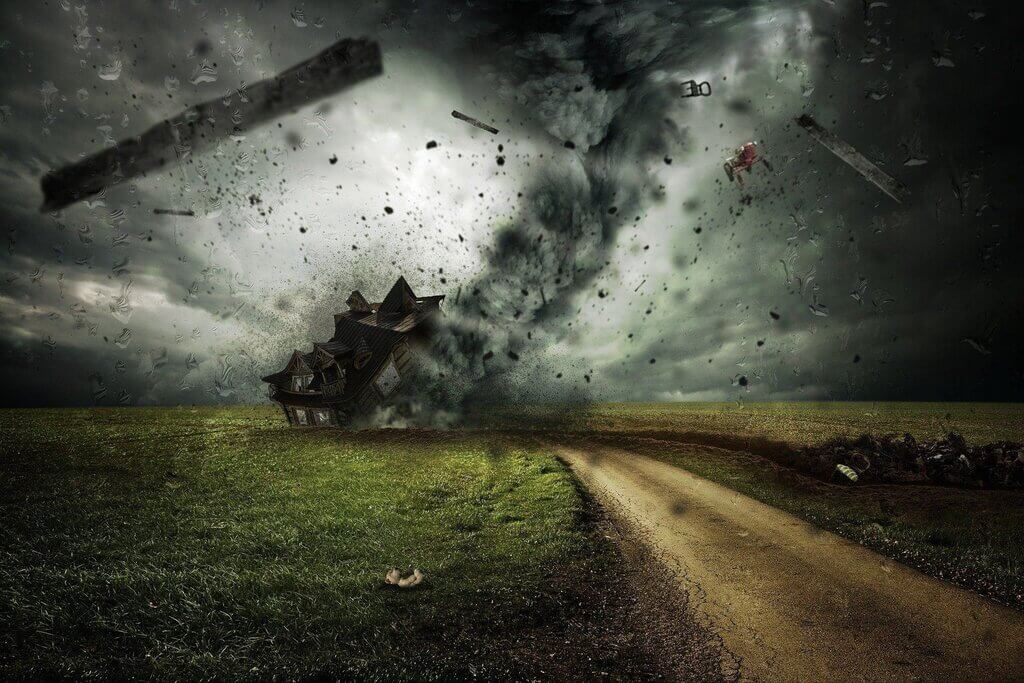 Source: burnleyexpress.net
When a hurricane forms over ocean water, it frequently moves toward the coast and can be fatal. High winds, storm surges, torrential rain, rip currents, coastal and inland floods, and tornadoes are a few dangers posed by hurricanes.
Hurricanes' high winds can damage or destroy houses, buildings,  roads,   electricity, water, and gas services. People can be injured or killed, can disrupt transportation, and water also can be contaminated due to hurricanes.
Drowning, wind, and wind-borne debris are the most common causes of death and injury in hurricanes. Hurricanes can have an effect hundreds of kilometers inland and along the coast.
Plan Ahead
Plan ahead of time each year before hurricane season to ensure that you and your family are ready.
Make a list of emergency phone numbers and put them in a place where you can easily access them. Also, save them to your phone's memory. Prepare a first aid kit. Get directions from your house to the closest shelter and other routes that you can take. When planning an evacuation, you should think of the evacuation route like I-310 rehab in your area.
Suppose, you are aware that your area is particularly vulnerable to hurricanes. Then, as a safety measure, you should put together a storm evacuation plan right away. In the event of a hurricane bearing down on your area, it is best not to wait until the last minute to make preparations for a possible escape.
Determine several routes to your destination and call shelters to be sure they can accommodate your complete family, including dogs, in the event of an evacuation. In addition to notifying loved ones where you are going and making sure the vehicle is full of gas, a good evacuation strategy should involve having extra cash available.
If you have a pet, locate a pet-friendly hotel, pet shelter, or an out-of-town family or friend who can care for your pets in the event of a natural disaster. If you have to leave your house because of a disaster, local animal shelters can help you figure out what to do with your pets.
Bring Outdoor Items Inside
If you have the opportunity to do so before an evacuation, bring in all of your outside belongings and store them safely. Should bring outdoor furniture, plants, motorcycles, trash cans, and other items,  to prevent them from becoming projectiles. 
Please get rid of all outdoor patio furniture, potted plants, bicycles, and toys and get them all in the house. Use blankets tied with rope to secure outdoor sculptures if required. If you do not have a lot of space, you can keep them in a garage, shed, basement, or even within your house.
Review Insurance Policies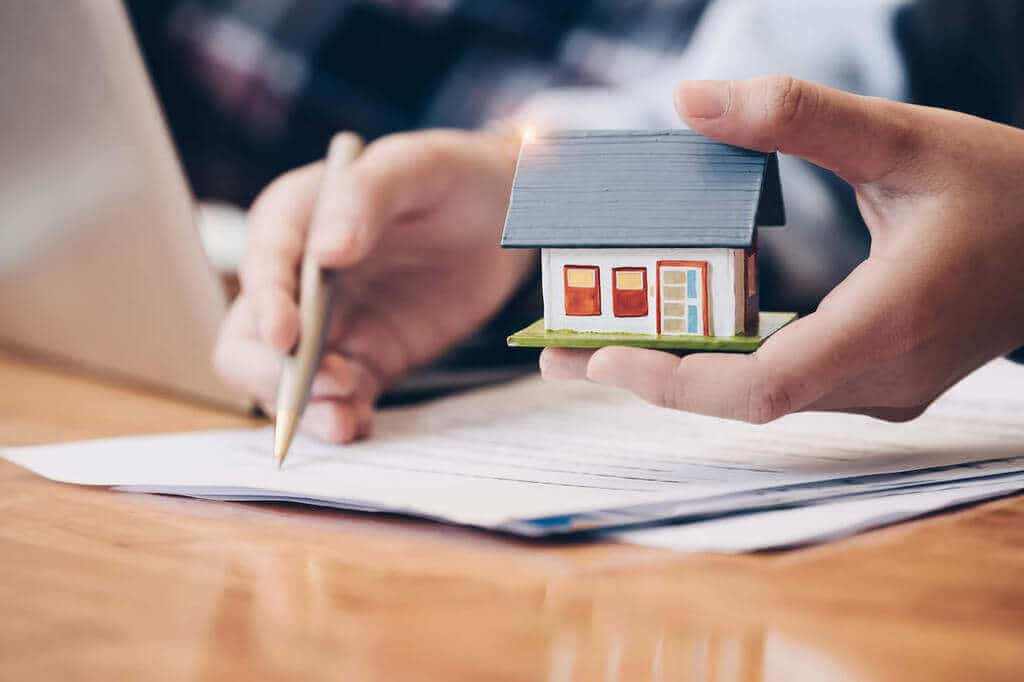 Source: pcdn.co
Your homeowner's insurance covers the cost of temporary repairs from storm damage and reasonable additional living costs (ALE) if you are told to move. If your homeowner's insurance does not cover flood damage, you should check into flood insurance. Protecting your home from wind and water damage is a must if you live near the ocean. Talk to your insurance agent if you are unsure what your existing policy covers or want to add more protection.
Properly Store Important Documents
An internal closet with a bolted safe is the best option to keep your important documents like bank paperwork, birth certificates, insurance policy details, marriage certificates, and valuables like jewelry.
Prepare Emergency Kit
Emergency kits are essential if you live in a region prone to storms. Regardless of where you live, an emergency pack is necessary. Determine what to do beforehand, rather than waiting until the storm appears. Emergency kits are available pre-made, but you can also make your own. A first aid kit, a flashlight, and a weather radio or ordinary radio should be included in your emergency supply box. You should also have extra water and non-perishable foods.
Also Read: Home Safety Hazards: Know the Risks of What You Can't See
Turn Off the Electricity and Water Lines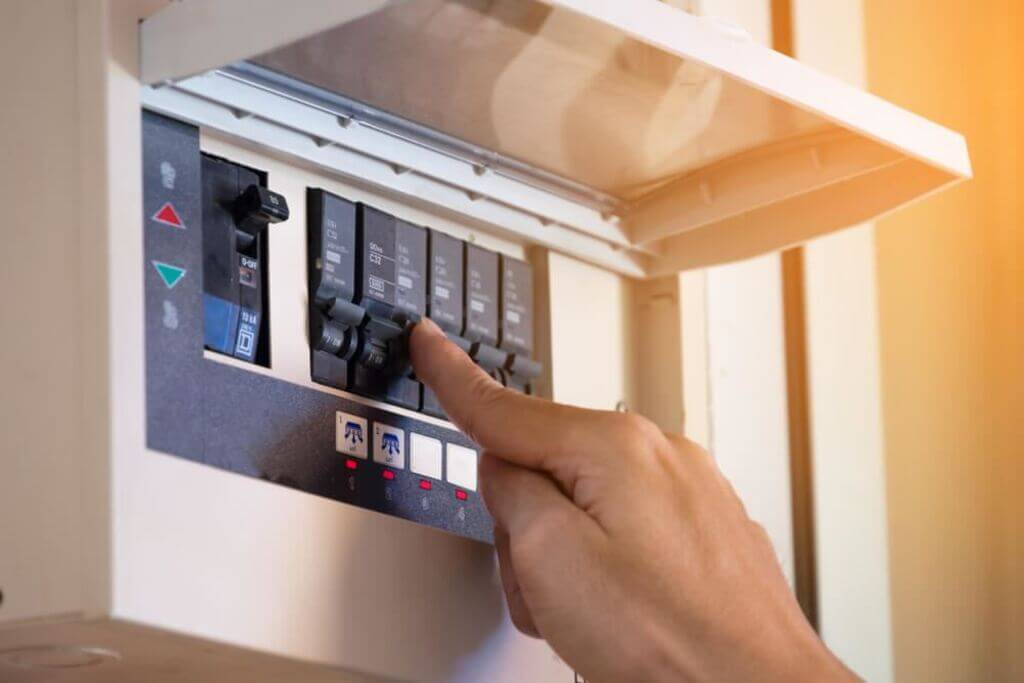 Source: hedgehogelectric.com
Before leaving your home, make sure to shut off your power and the main water valve.  It will make your home safe from accidents. Locate your circuit breakers panel and shut off the primary circuit switch to cut off the electricity.
Then it would be best if you shut off your house's primary water supply. There is usually a water meter on the side of the home, which is linked to the main water valve through a pipe. Depending on the valve, a wrench can be necessary before you can effectively cut off the water supply to your home. 
Prepare for Power Outages
Hurricane gusts can cause power disruptions by bringing down power lines and phone wires. If you do not want to be without power, you should get a generator. Do not forget to acquire and utilize a suitable generator to avoid carbon monoxide difficulties.
Conclusion
Until all the damages are cleaned up, the threat will remain. For example, a person can get killed if they come into contact with fallen electricity wires. It is important to sweep up any glass that's fallen on the ground. If water has not been filtered, it is not safe to consume. For gas leaks, repairing is essential to prevent fire hazards. Until all cleaning is complete, the risk is not truly gone. You need to be safe and prepared for the inevitable. Good Luck!