What Should Be Must-Have Features of a New House?
The building or buying a new house comes with several specifications that will depend entirely on your interest. However, making this decision alone can be more burdensome than anything. You have to consider several factors because you do not want to make any mistake making this decision. One of the things that come with making this decision is knowing a little about houses and looking at your family or expected family size. If you're settling with families, you may also want to consider the specific needs of your family members. In essence, what is important is getting your dream house, which implies must-have features of a new house that you like and need.
 Notwithstanding this requirement, certain f must-have features of a new house. They are meant to make living sophisticated and comfortable and will be discussed below.
Five Must-Have Features of a New House
1. Practicality 
The first feature that is more important than anything is the practicality of the house you are building or buying. There is a need for enough space in every part of the house. Practicality deals with the level of comfort you love.
Now this comfort will require a little calculation on your part. The number of children, the number of visitors expected from time to time. Do you enjoy hosting a vacation or a little get-away in your place? After considering all these, you will be able to determine how big the living room should be, the number of rooms, and the size of your kitchen.
You can also take comfort to a better level by requesting a separate wine cellar, a game room, and a media room. This means you have a separate space to keep your wines, play some games, and a different location for indoor parties.
If you are the type that enjoys private life, then you can consider a wine cooler in place of a wine cellar. This means you only need a big part of your kitchen to keep your built-in, under-cabinet, or freestanding wine fridge depending on the type that catches your interest.
Free outdoor space will not be a bad idea as well. You can also consider a garage and separate playground for your kids and friends. Of course, all of these will depend on how much you plan on spending on the house.
2. More Windows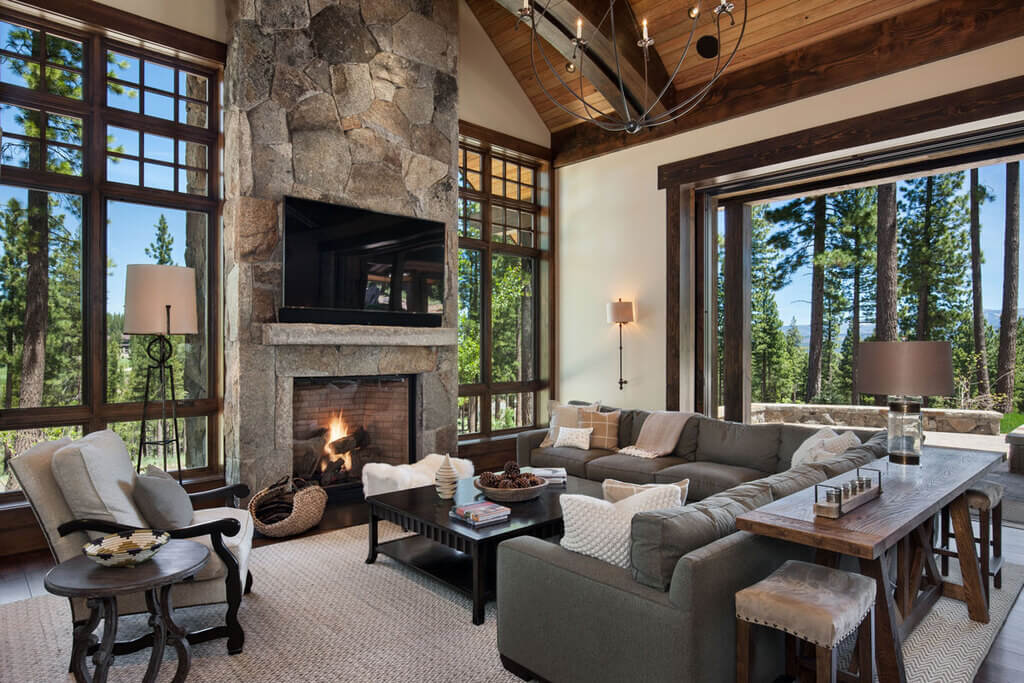 Source: amazonaws.com
Ventilation is a significant issue when building or buying a house, and it must be considered appropriately. It is recommended to look for a place with several windows to enhance ventilation.
This does not mean there are too many windows that it becomes harder to decorate the house, but you need many windows in the living room, bedroom, and kitchen for comfort. So consider the number of windows before going for any design.
There is no hard or die rule here; whatever works for you is excellent.
Also Read: Orange Lemon House – Compact Design House By Daniel Moreno Flores
3. Open Space for Interior
Interior decoration should be duly considered when talking about new houses. However, while you may not be an expert at this, and you do not necessarily need to pay someone to get it done, you can easily consider the type of house you are buying or building to make certain decisions in this regard.
For example, by opting for a house with an open space plan, you can easily decorate a small house by combining a kitchen with a dining and sitting room. You will not necessarily need to pay for the most spacious house if you get this kind of plan. It will be comfortable enough for a small to medium family.
Another impressive benefit of this type of building plan is that it allows interaction between families. Hence, if you have a busy family, you can keep everyone together at breakfast and talk about relevant things while cooking with your friends or spouse.
4.  Spacious Bathroom for a Separate Bathtub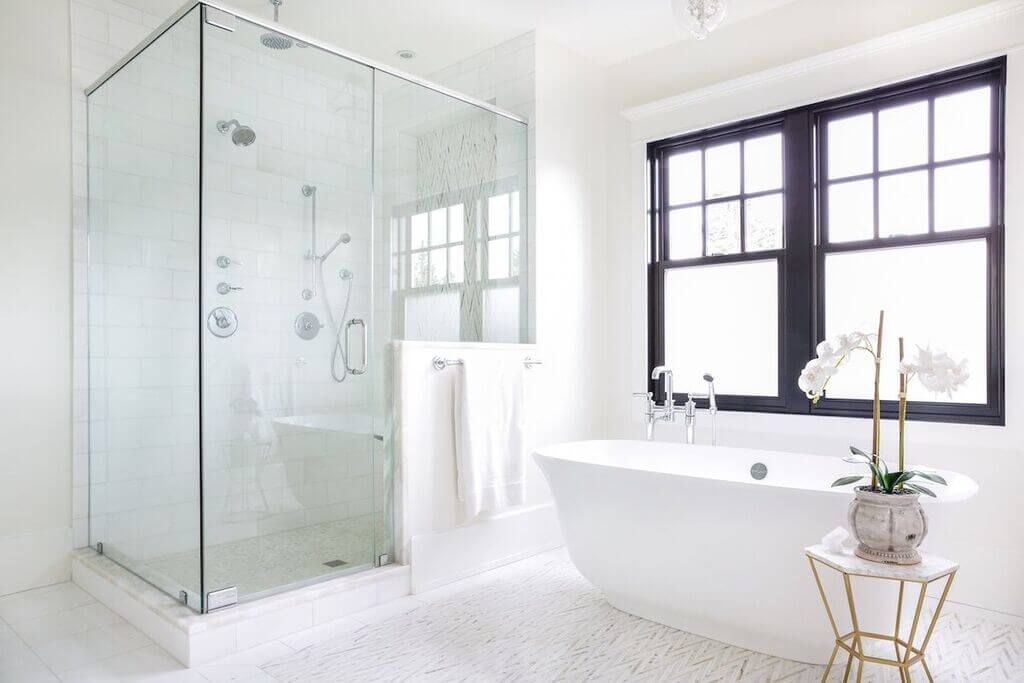 Source: thespruce.com
The idea of having a separate shower from your bathtub is fascinating and essential. Imagine having a shower, and your bathtub is filled with water; you definitely won't like that.
So a separate shower must be included in your new house. However, this can only be possible where the house has a bigger bathroom, as having your shower and bathtub in different locations is weird. With a bigger bathroom, you can easily demarcate the shower room with fancy glass for a touch of luxury. 
Also Read: 5 New Home Upgrades You Should Consider
5. A Separate Pantry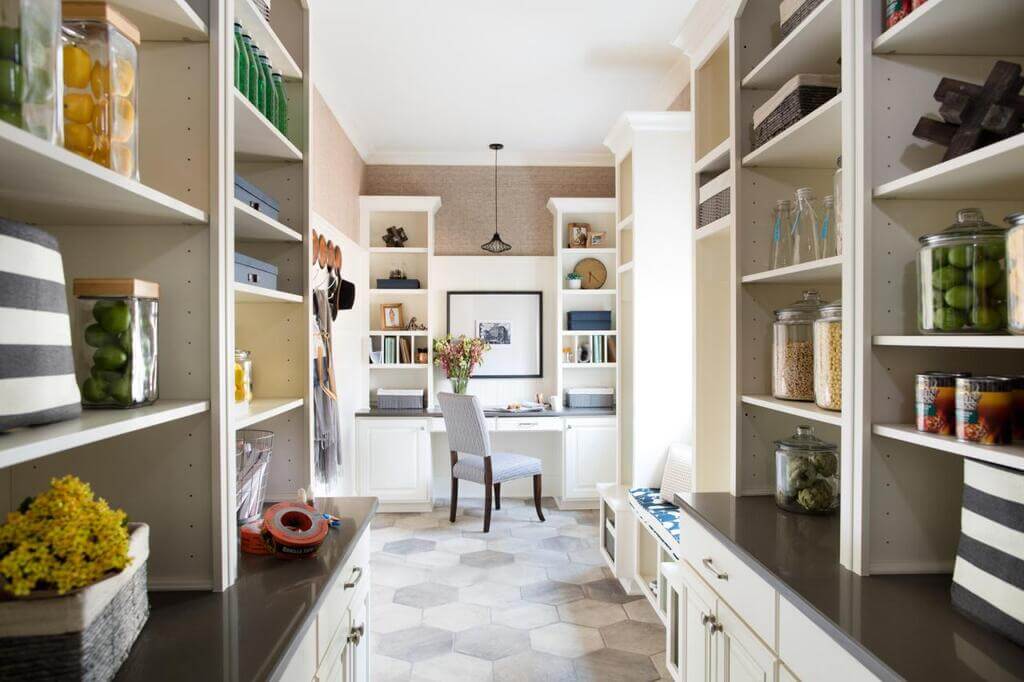 Source: sndimg.com
Finally, we are on the fifth must-have in a new house, and I'll be going for a panty because, as simple as it may seem, it is just as important as a wine cooler.
Keeping your groceries fits perfectly in the fridge, but how about canned powdered, coco pops, cornflakes, and other cereals? There is a need for a pantry to store them properly. Most of these foods and drugs are required to be kept closed from air to increase their shelf-life. You will always need your cereals crunchy, and to enjoy that, you need a pantry. The same is applicable for drugs, and you also want to keep them far from kids.
Conclusion
Getting a lovely and comfortable house is everyone's dream. It is impossible to exhaust the list of the must-have things in a new home. However, we have considered some of the most important factors to ensure that you are comfortable in your new place and you can achieve that with Ballymore Homes. While you are busy finding other things to add, I hope you enjoy your new home. I also hope that you find this article as helpful as expected.