When it comes to finding the perfect bookcase for your home, the options can seem endless. How do you choose the right one? What factors should you consider? In this blog post, we will help make the process a little easier. We will discuss some of the most important things to keep in mind when shopping for a bookcase, as well as provide some tips on how to find the best one for your needs. Let's get started to find the right bookcase!
The Benefits of Having a Bookcase in Your Home
Bookcases are great for storing books (obviously) but can also be used to store other items. Not only do they enable storing, but they can also serve as decorative pieces of furniture in any room. They can serve this purpose on their own or by what you display in them. You can use them to display photos or souvenirs from your travels that will enable you to see them on a daily basis and in a good manner.
The right bookcase in the right spot truly has the potential to add character and the options are many. If you are not entirely sure, here are a few additional benefits of having a bookcase in your home:
They are great for organizing your belongings and keeping your space tidy.
They come in a variety of styles, so you can find one that will fit the look and feel of your home.
They can add personality to any room.
They offer more storage than other types of shelving units.
You can use them as decorative pieces in your home or office by using them to display photos, books, and artwork.
You can protect the things you display from dust and other environmental factors, especially if you choose a bookcase that has doors.
What to Consider When Choosing a Bookcase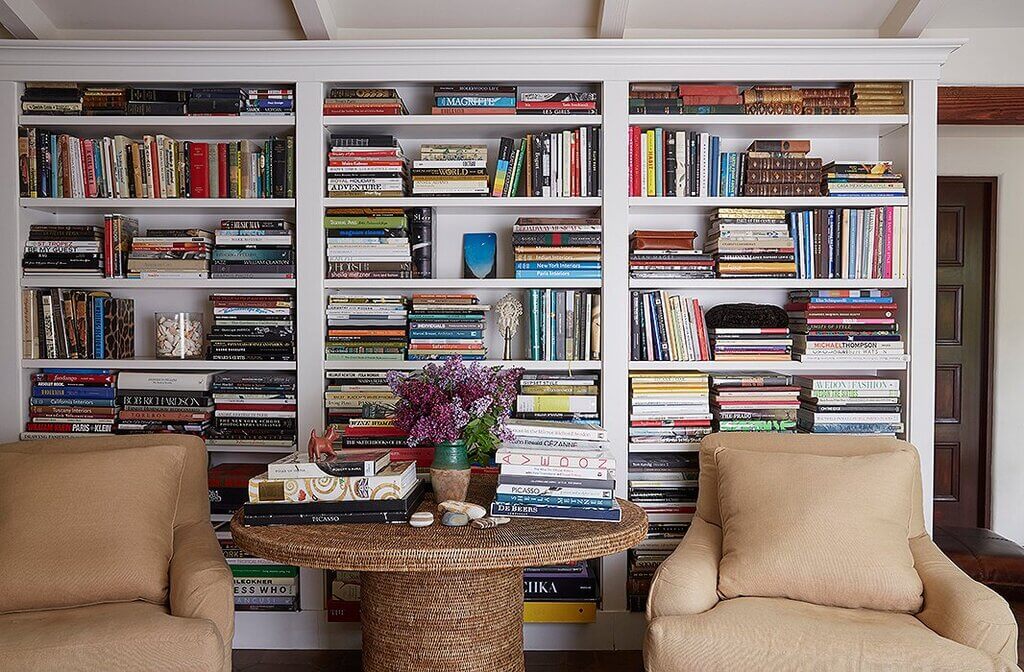 There are many factors to consider when choosing a bookcase. You want to make sure that it will fit well with the rest of your decor and provide adequate storage space for all of your belongings. Here's what you should keep in mind:
The size and number of shelves on the unit. This will of course be key in determining how many books you can store in it.
The type of wood or other material used to construct each shelf (wood is a great choice because it's sturdier than plastic). It should be solid and sturdy enough not to break under the weight of heavy items like dictionaries or other big books.
How tall/wide should I get? Bookcases come in all shapes and sizes so you need to decide what will fit best in the space you have. If you are short on floor space, go for a taller model. If your walls are already covered with furniture, get a narrower one.
What style should I choose? There are many different styles of bookcases to choose from, including traditional, contemporary, and modern. Choose the one that best suits your home's décor.
What type of closure should it have? Bookcases can come with doors that close to conceal the contents or they can be open without doors. If you want to store items that you don't want people to see, choose a bookcase with doors.
The weight capacity of each shelf. Make sure the shelves can hold the weight of your belongings without breaking.
Once you have considered these factors, you are certainly closer to being able to choose the perfect bookcase for your home. With so many options available, it can be tough to make a decision, but following these tips will help make the process a little easier.
It's Time to Find That Bookcase – What To Do?
So where exactly should you find the bookcase you are looking for? Well for many the starting point would be Pinterest, which is a great resource for finding inspiration when decorating your home. You can find images of everything from living rooms to bedrooms to kitchens.
You can also find ideas for organizing your home, decorating your patio, and more. One of the best things about Pinterest is that you can find pins for every budget. There are pins for high-end homes as well as pins for homes that are on a tight budget. You can also find pins for every style, from traditional to contemporary to modern.
There are many other alternatives to Pinterest that can be a great additional help when you are looking for ideas for your home. One of these is Interiorbeat, which is an interior product aggregator that offers a broad selection of products for decorating and remodeling your home.
As an example, after doing the usual research on various social media including Pinterest for a new bookcase, it was possible to narrow it down to exactly what I was looking for. Based on this I knew that I wanted a modern bookcase with doors and was able to use Interiorbeat to find and buy exactly the right one for me.
There are times when you just want to go to one store and see what they have on offer, but the fact that it was possible to browse across multiple stores in one go was a big help and is something to consider for other things you might be looking to buy for your home.
For more information:-