You Need to Check These 3 Things Before Remodeling Your Basement
A finished basement is an excellent investment for your home. Other than maximizing the space of your home, finishing your basement can actually increase your property value. 
Basements are also highly versatile. Most homeowners use basements to store unused goods or appliances. Due to their vast space, you can actually transform basements into a variety of rooms.
Finishing a basement is no easy feat. There are many steps to consider, and it can cost a pretty penny. Not to mention, it can be an extremely stressful process if nothing goes as planned. This is why it's crucial to have a solid plan on what you want to get done to avoid problems in the long run.
So, before you start finishing your basement, there are several steps you need to take to ensure that the process will be seamless and hassle-free. If your basement has a few cracks and signs of damage; you might need to get them repaired before you can start your basement finishing project. 
In this article, we're going to dive in and discuss the benefits of finishing a basement and the main things you need to check prior to transforming your underground space into your new room.
Benefits of Basement Finishing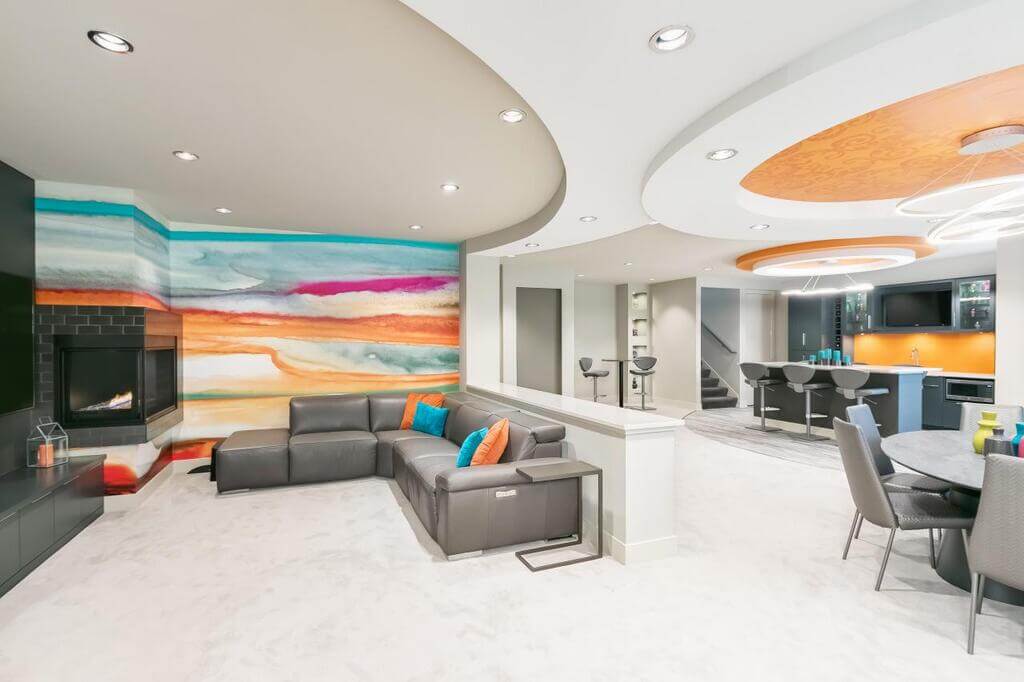 Source: sndimg.com
Finishing your basement has a lot of perks. Although it can be a troublesome and tedious process, it's a great way to maximize space in your home. Our basements are usually home to our junk, laundry machine, and unused items. Finishing basements can make your underground space more than a place to store your things.
Having a finished basement ultimately increases the amount of usable space in your home. You could turn it into an office, a spare bedroom, or a living space— the options are endless. A finished basement also increases your home's value by a lot. On average, around 70-75% of the cost of finishing a basement is recouped later on when the time comes to sell the home. So, it can a worthwhile investment in the long run.
Are There Signs of Moisture?
Moisture and basements do not go hand-in-hand. They are basically an equation for chaos.  It can cost thousands to repair, and finding out that you have signs of moisture while you're in the middle of a remodel is not something you want.
So, before you have to deal with this problem, always check for sources of moisture before you even start finishing your basement. 
Taking some extra time to walk around your home and basement, particularly to inspect for signs of damage, can help rule out what needs to be repaired and patched up. 
If you come across any leaks or cracks, you need to have them filled and repaired to prevent moisture problems later. Also, don't forget to pay attention to damp areas in your basement since they can indicate damaged gutters. 
Gutters that are damaged will cause constant damp spots or leaks because water isn't rerouted from your home. If this goes untreated, it can cause mold problems, and removing black mold can be difficult, especially if they've been there for a while. 
If you're in doubt, ask your contractor to help you find out what's best for your basement. 
Tackling any moisture problems early on will save you thousands of dollars in repairs and ensure that your basement won't have any issues in the future. 
Is Your Foundation Strong Enough?
Prior to construction, take a look at how your foundation is doing. Over the years, your home's foundation will break down, so it's normal to find leaks or cracked walls. Most of the time, leaks or cracked walls mean that your foundation needs to go through repairs.
The foundation of your home is often overlooked. When this part of your house is compromising, it can cause significant problems later on, and it can result in an expensive repair bill. 
Cracked foundations are likely to happen due to walls settling or stress. As a result, concrete in your home can weaken and cause issues for your foundation later on. Ignoring foundation problems can cause water from soil outside your home to enter your basement, causing a bigger pain in the future.
So, if you happen to spot any foundation problems, be quick to get them repair before you start finishing your basement. 
Also Read: 8 Modern Basement Ceiling Design Ideas
Is Your Basement Mold-Free?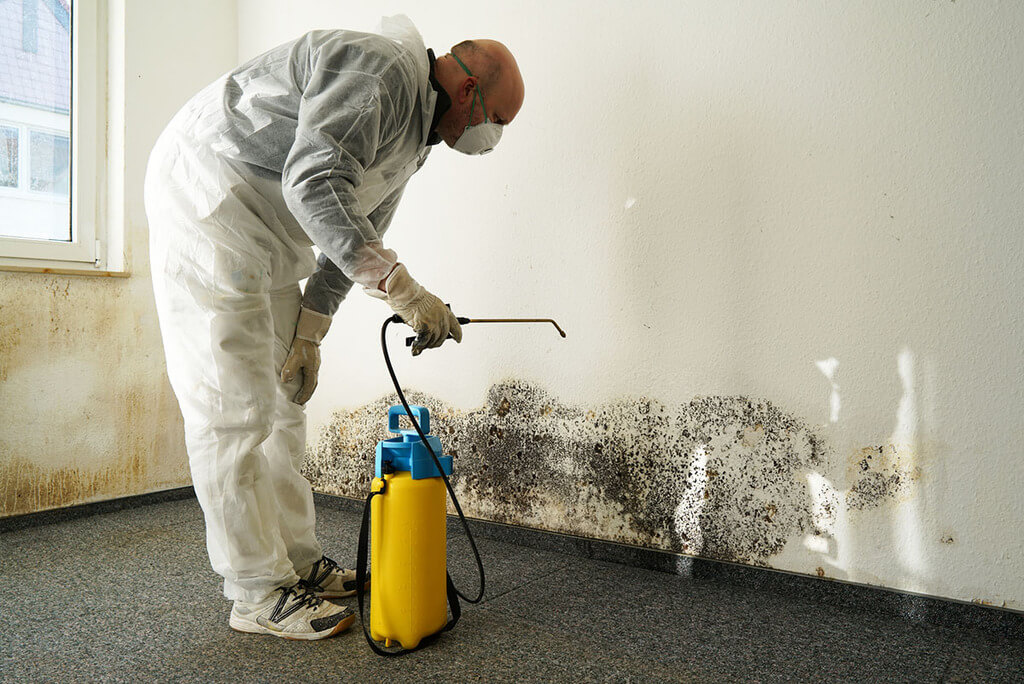 Source: bobvila.com
Mold thrives in moist environments such as basements. Ignoring mold growth will result in a more extensive infestation and excessive bacteria. They won't go away and will continue to grow despite cleaning them thoroughly. 
If you've checked for signs of moisture, the next step is to check for mold growth. Mold is easy to clean if they find on hard surfaces. However, on porous materials, it's a whole other story. Mold on porous surfaces will require more than soap and a sponge. You might have to call in a professional to help you get rid of mold in your home if this is the case. 
If you spot any spots or funky smells; it might be the right time to call a mold specialist. So you can start getting rid of mold in your home. 
Wrapping Up
Finishing a basement may seem like a fun project if you want to make home improvements and spice up your living space. The cost of finishing a basement can range depending on how many changes or repairs you are willing to make. 
Despite the steep cost, finishing your basement can be a worthwhile investment. As it can increase the value of your home. 
Finishing your basement is also a challenging project; which is why you should do thorough planning beforehand and avoid extra costs in the future. 
Before you start finishing your basement, remember to do thorough research, hire a contractor you trust, and don't forget to check for moisture, mold growth, and foundation damage so your basement transformation project will go without a hitch.