While there are many wonderful places out there that are just waiting to be explored, we often fail to find our own plots of land quite as good as others. Whether we have failed to tend to our flowers as much as we should or let our outdoor decking rot, our own gardens can seem quite neglected.
The good news is there are a few things you can do to ensure your garden starts to look better. Read on for 7 tips to help you add new life to your garden:
1. Start with the Small Things
While you may be tempted to start on the big jobs right now, you could be making a mistake. Start with all of the small job s first so you can see how much work needs doing. Mow the lawn, repaint your fence, work on your borders. Starting off small will stop you from feeling overpowered and help you come up with some great ideas.
2. Use Concrete Pots Here and Wooden Pots There
If you have a large garden or you simply want to fill it with pots, why not think of confining concrete pots to one area and wood pots to another? This will add more to your garden and make each section special. Fill the pots with something pretty and ensure there are plants growing throughout the year. 
3. Add Benches and Garden Ornaments
Adding a bench or two along with some garden ornaments is a good way to add new life to your garden. Put a bench in an area where you like to spend some time and a few ornaments here and there. Adding a bench or two and some ornaments will help to breathe new life into your garden and make it a more enjoyable place to be in.
4. Add Some Decking
Add some composite decking to your garden and enjoy having a place to sit. Let your children or grandchildren play on the decking, and enjoy a few parties or barbecues. Build your decking by your back door or even in another part of the garden. Have a summer house? Add some decking as it will help highlight it and add something special to it.
5. Clean Your Garden
A bit of a clean will work wonders for your garden. Clean all of those pots and ornaments that may have become dirty over time. Sweep up any leaves and make those pathways clean again. Don't forget to pick up those dead branches and leaves that can make your garden look a little untidy.
6. Work on Your Soil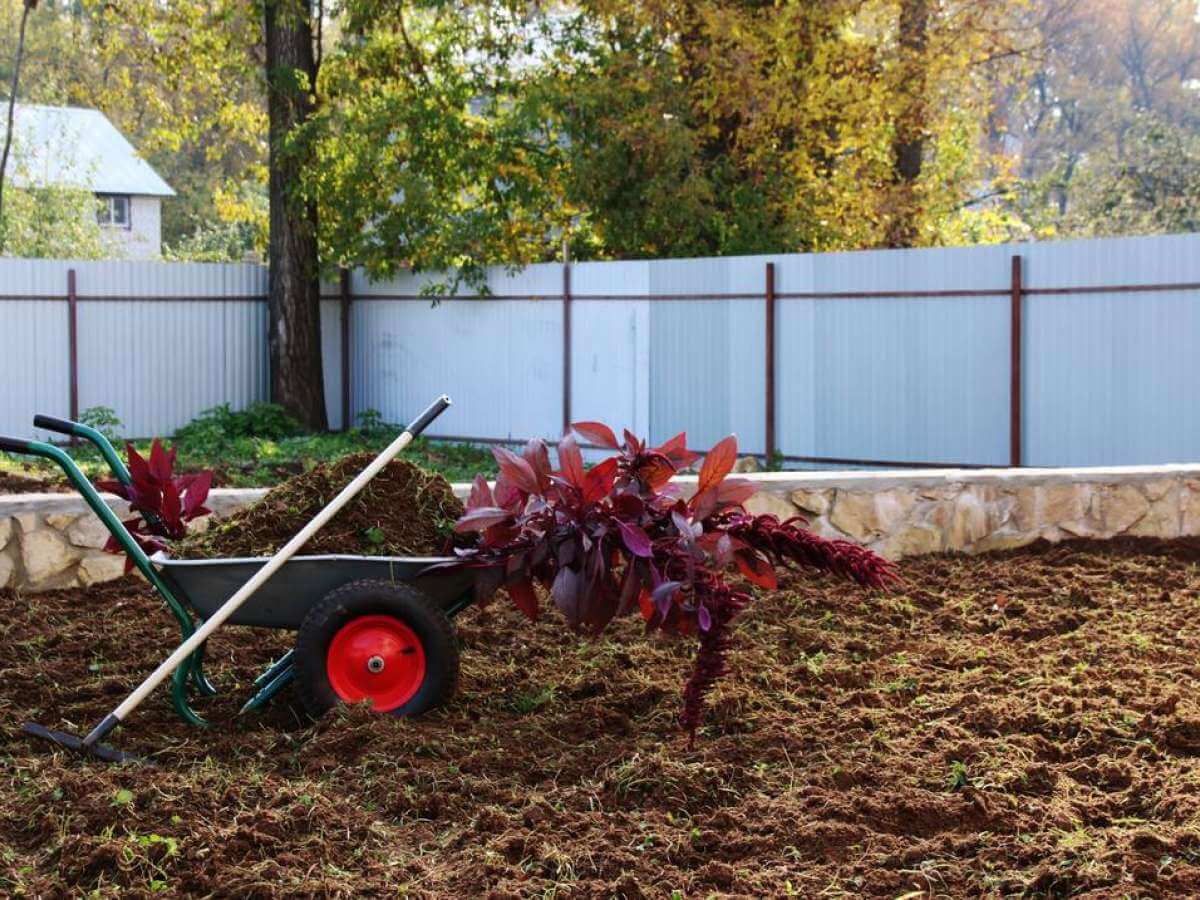 Your soil may need a bit of work, especially if it has been neglected for a while. Add some compost and dig it into the soil. When you mix compost into the soil, it nourishes the material by keeping it moist and prevents plant pests and other diseases. Likewise, compost lessens the demand for chemical fertilizers, plus it promotes the development of good fungi and bacteria that disintegrate organic substances to generate humus, a beneficial nutrient. Add more compost than you think you need as chances are you'll use it all.
Alternatively, you may want to lay some mulch down as it helps to prevent weeds and it can look quite pretty. Mulching may help your garden's longevity when there's a drought. The material can decrease the water that dissolves from your soil, significantly lessening the necessity to water your garden. Moreover, mulch supplies nutrients to coarse soil and reinforces its capability to sustain water.
Keep in mind, though, that before adding mulch into your garden, pull out weeds and water the soil adequately. And to measure and compute how much mulch you need to apply in your backyard, first determine the square footage of your area. For instance, if you have a rectangular or square bed, multiply the length by the width, and then once you have the figure, multiply it by 3.14.
Gardeners can purchase mulch by cubic yards. Know that you can apply one cubic yard of mulch in a 324-square-foot area 1-inch deep. To help you compute how much mulch you need, multiply the square footage of your garden by your preferred depth in inches, then divide the total by 324. Or, to make everything easier, key in the measurements into a mulch calculator.
7. Tie in your Trees
After a heavy winter or hot summer trees can start to look a little worse for wear. Tie in your trees and support those branches that seem to be struggling. Guide the branches with some wire so they grow in a specific direction. If you don't have decorative trees yet in your garden, consider adding them to create shade, form, and aesthetic interest into your landscaping.
With a little bit of work, you can add new life to your garden. Start off slowly and think about what you want to do. Take your time and make your garden look good that it becomes somewhere you love to spend a bit of time.