Now more than ever more and more people work from home. The new conditions of life due to the quarantine limitations make more people spend more time at home, either for work purposes or leisure.
That means that now more than ever it is imperative to have inside your house a space like a garden home office that will allow you to chill and relax from work and family issues. Thankfully, there is a wide range of garden offices and offices that can be traditional or contemporary, or modern in style. For every garden office, there are many companies that make sure that the more strict requirements are met
A garden home office must have sufficient natural light inside and the whole construction must have enough space to accommodate all your furniture: office table, chairs, cupboards, or shelves. If you are into a more modern sthyle, do not miss the huge variety of modern garden desks.
Some of the garden home office models have an insulated garden office version and can be used all year round. If you need help choosing your garden office product, or if you are considering a tailor-made project, then there are many options to choose from.
Wooden Garden Desk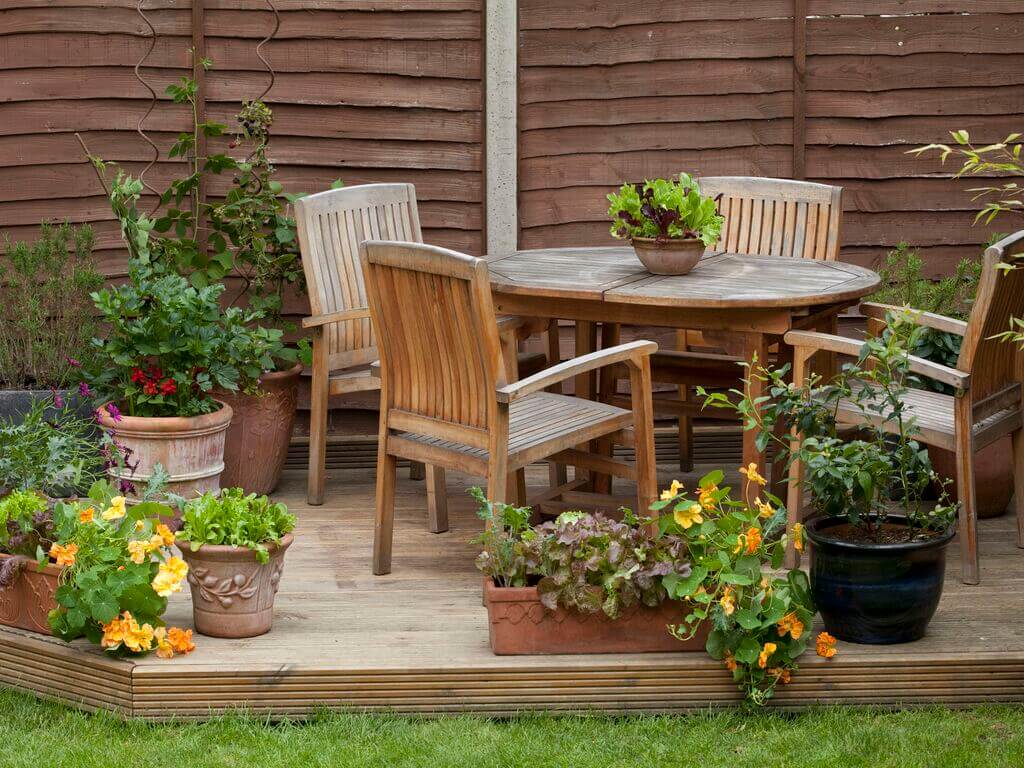 Garden desks can come in different styles, sizes, and materials. No matter the model, the role remains the same: to add a practical workspace in your garden or backyard. Here are the main qualities of these constructions:
– An office letting in natural light allows you to maintain your productivity and your well-being at work.
– Space-saving to fit out your workspace. It just makes sense: you need to place your table and seating somewhere where you can use natural light most efficiently and have enough space for you and your furniture.
– The choice. Some of you prefer a traditional look and some of you prefer a modern look. So it's always best to make sure you have enough choice.
In order to ensure that customers have an affordable and high-quality garden office option, companies offer tongue-and-groove log cabin options as well as SIP (Structural Insulated Panel) models. It also allows you to guarantee a wide range of offers in terms of price, so that each customer can get a product to their liking, for a price and a remarkable quality.
Garden Desk Kit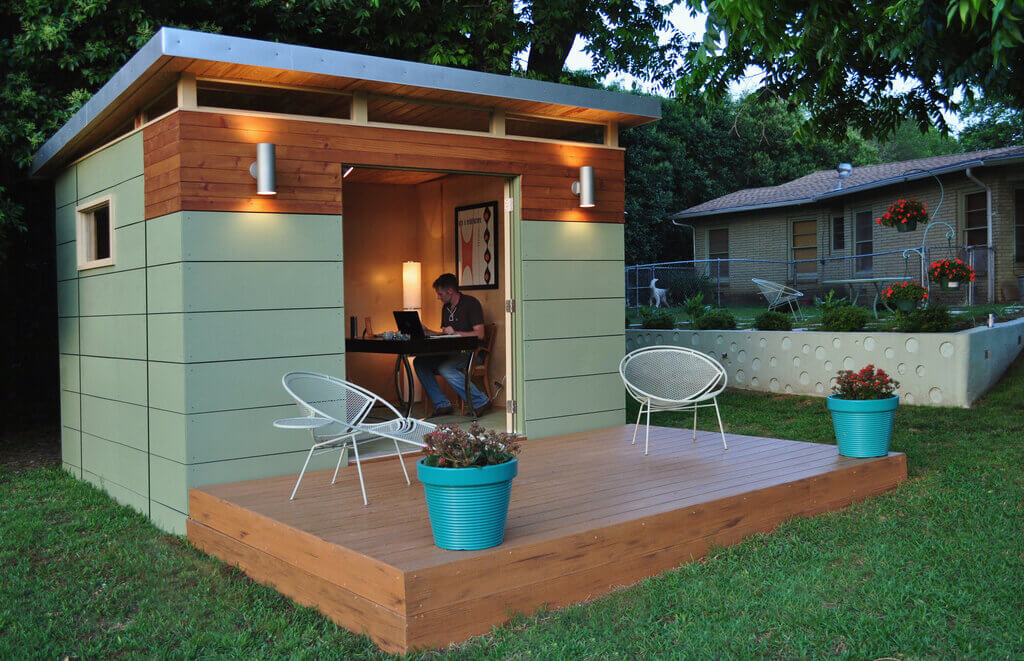 All of the garden office products, including the garden desk, come as kits to mount in your garden or backyard. The assembly is very easy and is affordable even for the less DIY! Each part of the construction is marked with a number, and usually, assembly instructions are included in all deliveries. There are also many tips online and videos that will help you and assist you in the assembly.
We do know, however, that DIY is not everyone's favorite activity. So, if you want to leave this part to the professionals – the company will be happy to recommend the best fitting partner, who will do the work for you!
Which Are the Advantages of Owning a Backyard Workplace?
Stress Decrease
A number of studies are conducted on the impact of plants on employees. In accordance with those, a decrease in anxiety, anxiety, nervousness, depression, anger, and sense of exhaustion was discovered in employees that work in backyard offices filled with crops. What's more, the amount of arterial pressure is reduced and recovery from pressure is quicker.
Growing in Productivity
They also enhance his/her memory and efficacy in addition to his imagination. Additionally, since plants absorb sound, they assist in the decrease in attention deficit, and also this manner self-focus is fostered.
The atmosphere within the enclosed area of a workplace is occasionally more heavy compared to the outside atmosphere because it can include dust and substances like benzol, trichloroethylene, and formaldehyde which may lead to eyes and nose irritation, breathing difficulties, asthma, nausea, and headaches. Additionally, plants assist with balancing the degree of humidity and produce the air and the atmosphere around more pleasant and agreeable.
However, naturally, before buying a backyard office, be certain that you be aware that not all plants are acceptable for your work environment. You should take into account certain specific conditions like for example your workplace to possess ample daily mild, how often can you water your crops, how much distance you've got.
It would be smart to select plants that are resilient and don't require any special attention and therapy. For a workplace that the next plants are perfect: little cacti, aloe, British ivy in addition to spider plants. If you want flowers, then there are lots of alternatives for you also. 1 thing is for sure: a backyard workplace will transform your everyday life.