George Street Plaza by David Adjaye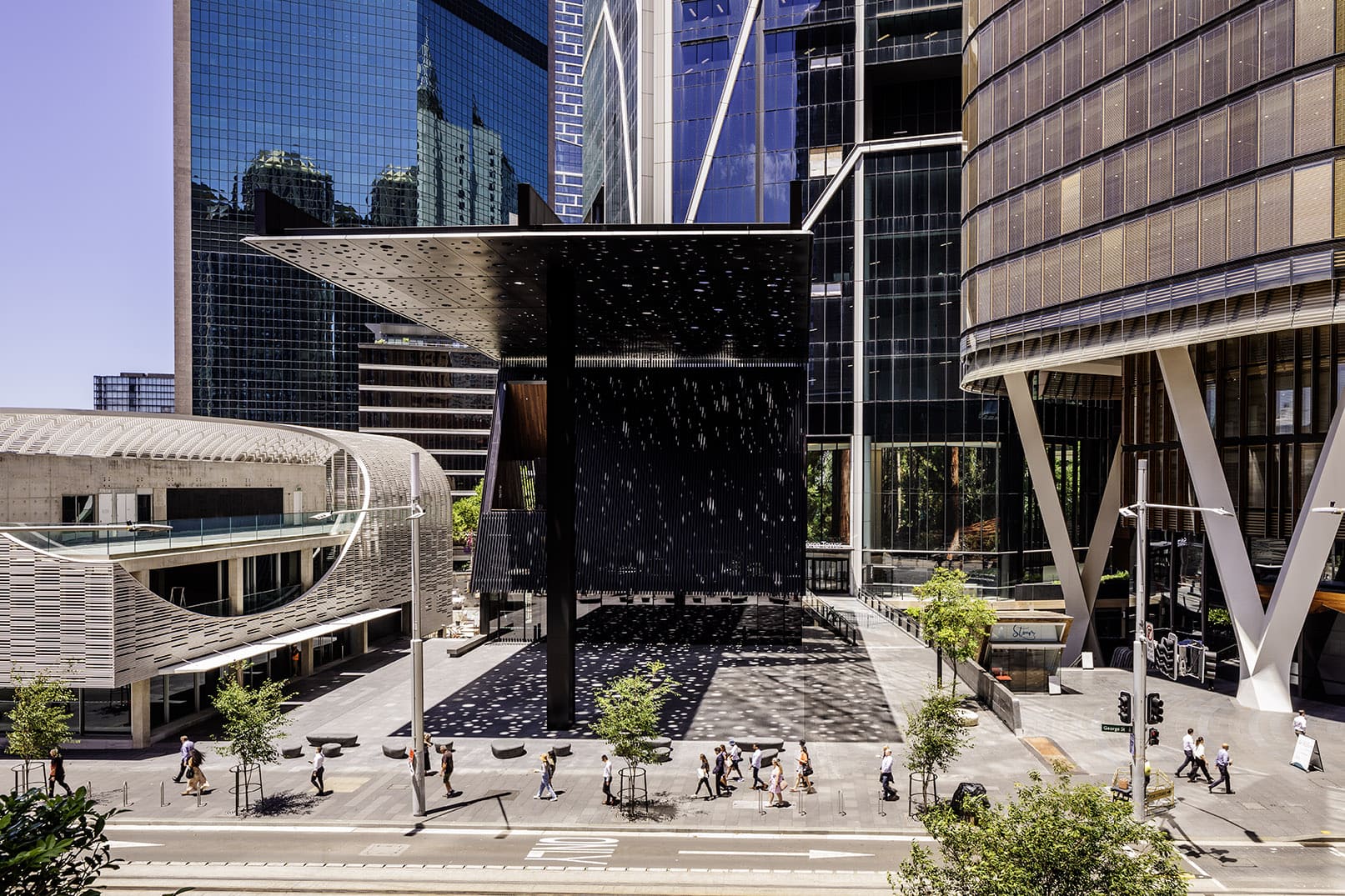 Discover the innovative George Street Plaza & Community Building, a project that celebrates the heritage of the Eora people through art and architecture.
| | |
| --- | --- |
| Architects: | Adjaye Associates |
| Area: | 1,200 m² / 12,917 ft² |
| Year: | 2023 |
| Manufacturer: | City of Sydney / Lendlease |
| Lead Architects: | David Adjaye |
| Engineering: | Arup |
| City: | Sydney |
| Country: | Australia |
The simple unitary forms and place-making traditions of Aboriginal culture inspire this community building and plaza project. The concept is to create a 'found place' that symbolizes a respite from the busy urban environment through light and shelter.
The project seeks to reconcile cultural differences by celebrating and uncovering the lost history of the Eora people, the original inhabitants of this part of coastal Sydney.
Daniel Boyd, a renowned contemporary artist of Aboriginal descent, has collaborated on the project's key feature – a 27x34m perforated canopy that filters light and unites the building and plaza. The circular pattern of the canopy translates onto the plaza paving below, creating a seamless transition from the surrounding busy environment into the artwork experience.
The building's design intentionally incorporates a simplistic, utilitarian form, housing an open-plan cafe, gallery space, and garden terrace. The pitched roof references the silhouette of early settlers' houses, merging Aboriginal origins with the legacy of early settlers and the industrial materiality of the nearby harbor.
The George Street Plaza project aims to establish a highly interactive environment that holistically connects with neighboring buildings and the public realm. The proposal includes the multifunctional building, public plaza, and access to a proposed public cycle parking facility below.
Also Read: Nobel Peace Center by David Adjaye
Overall, this project celebrates the meaning of place, heritage, and identity while seeking to reconcile cultural differences and establish a dialogue between colonizers and indigenous communities.
Source: studiored.ca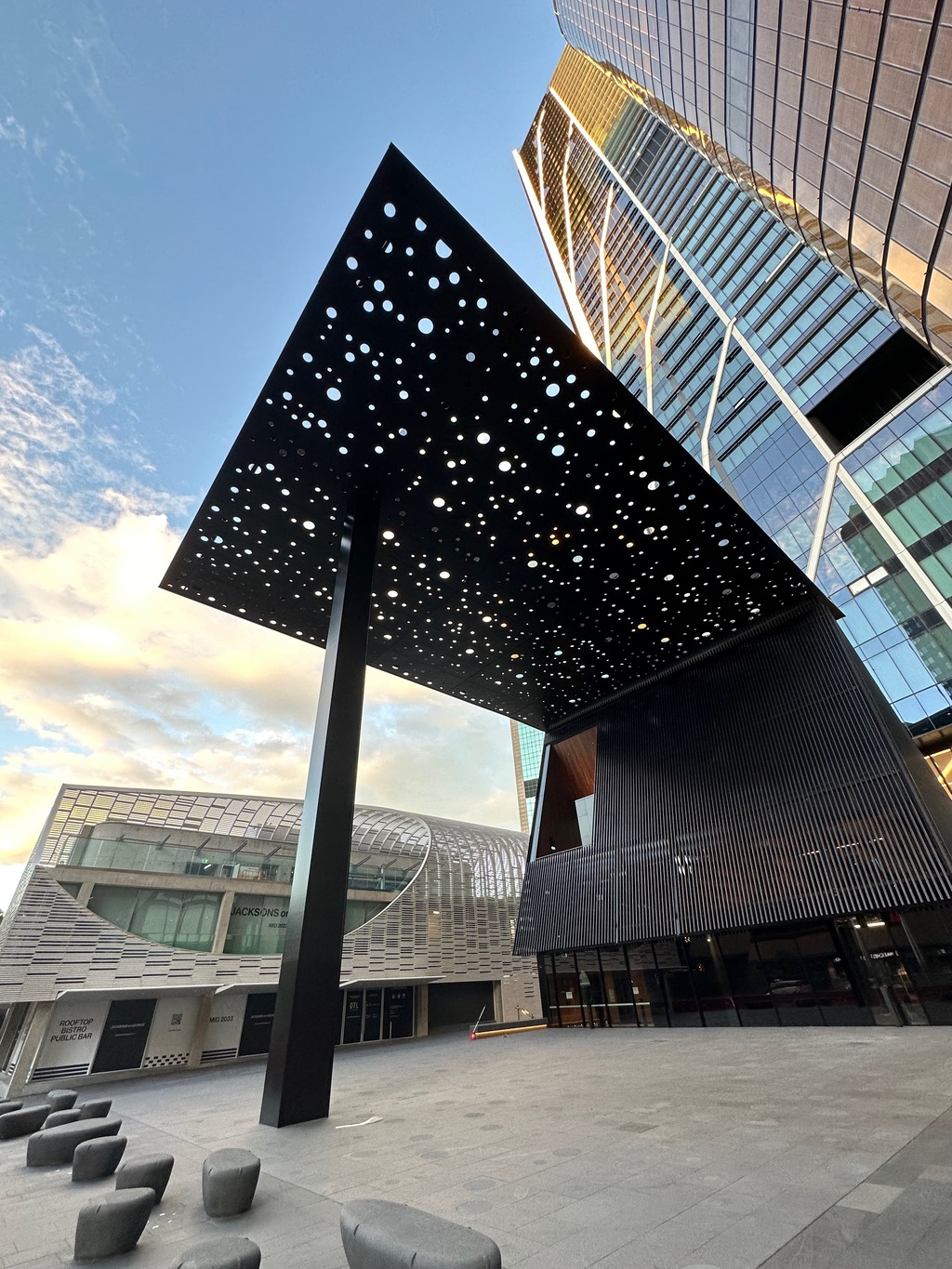 Source: gavinjowitt.com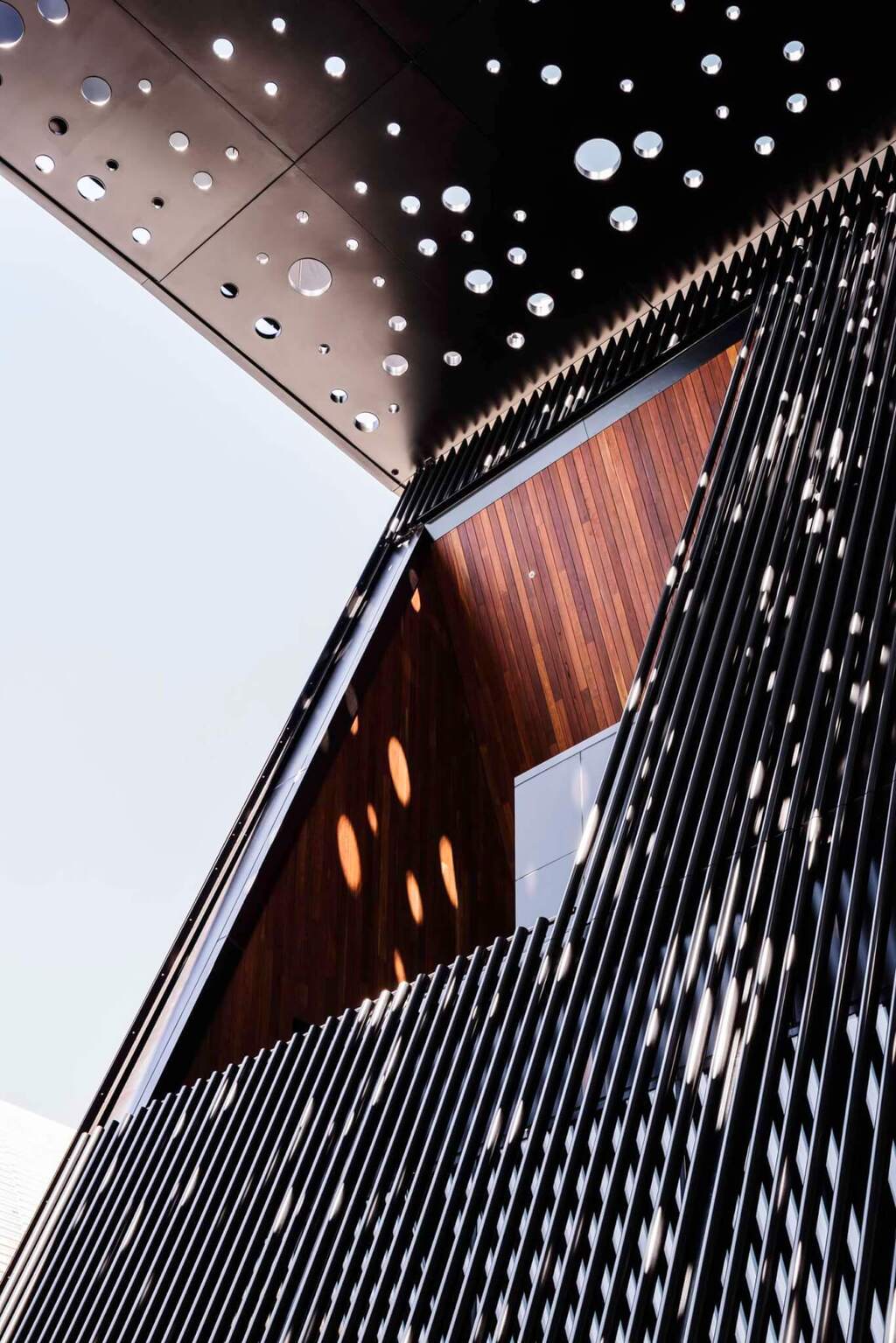 Source: archpaper.com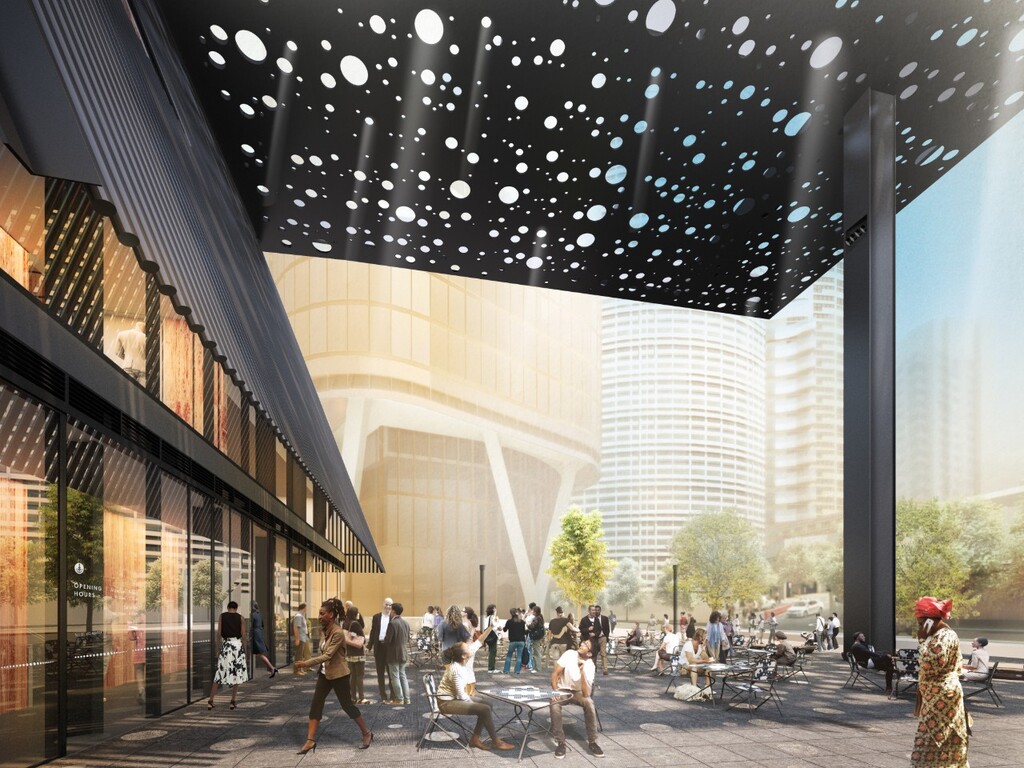 Source: www.archpaper.com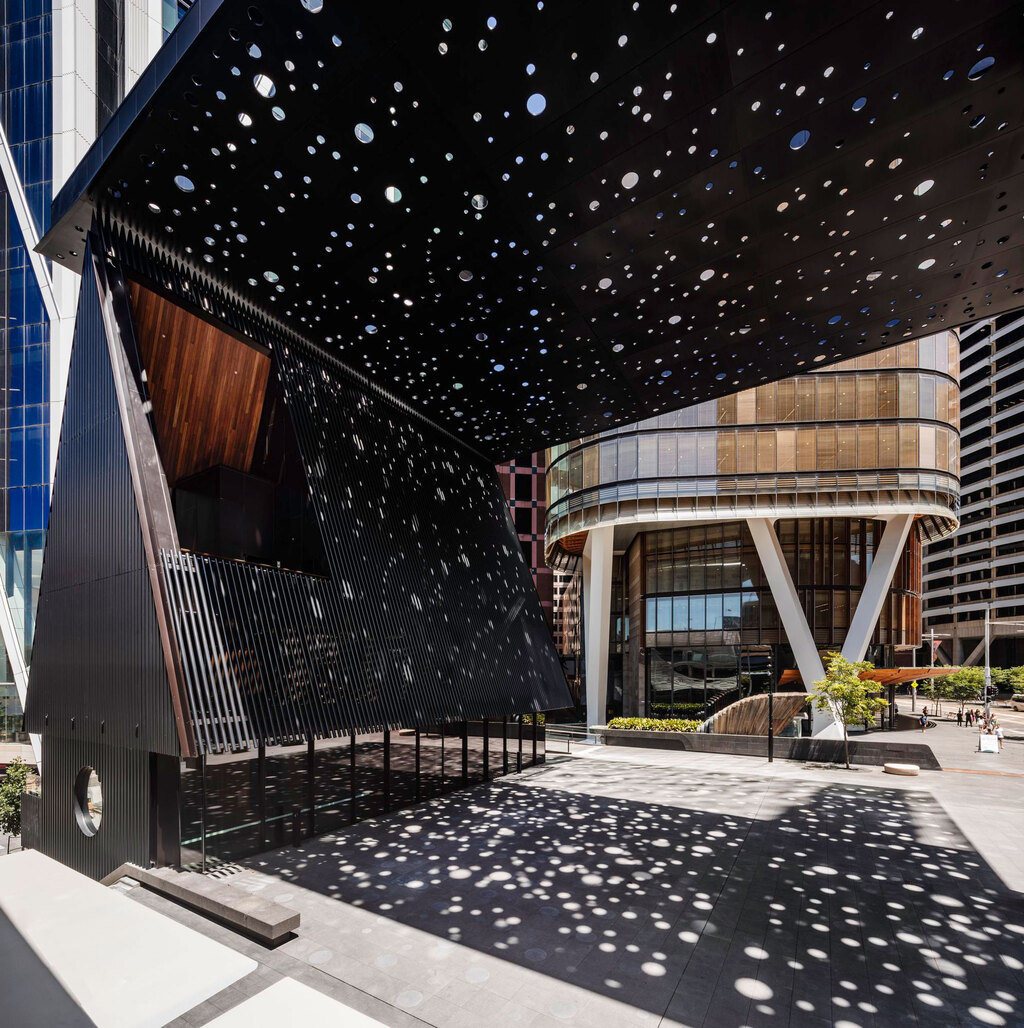 Source: metalocus.es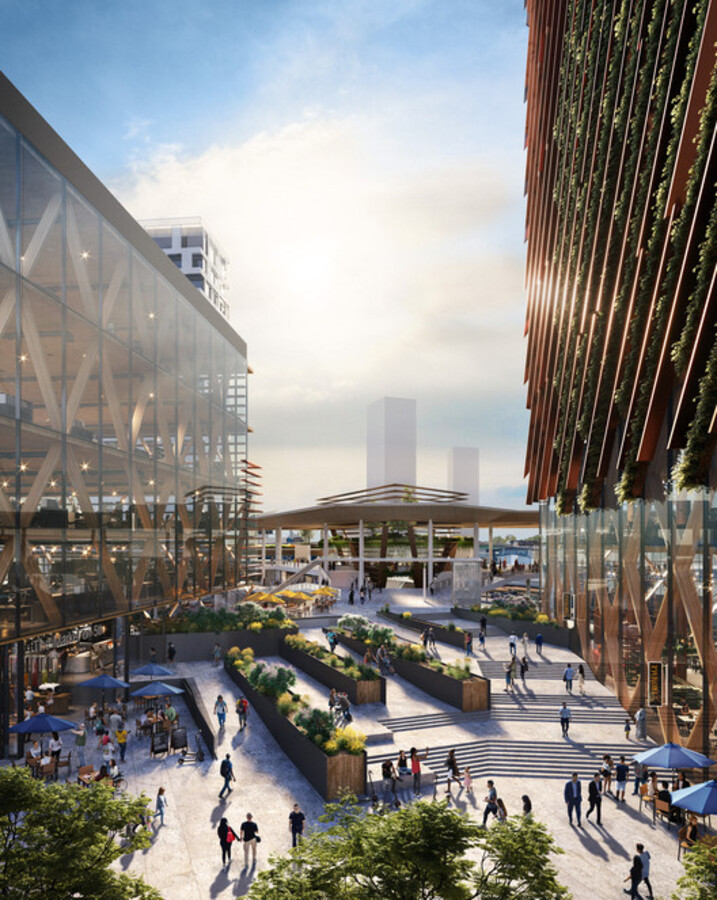 Source: images.adsttc.com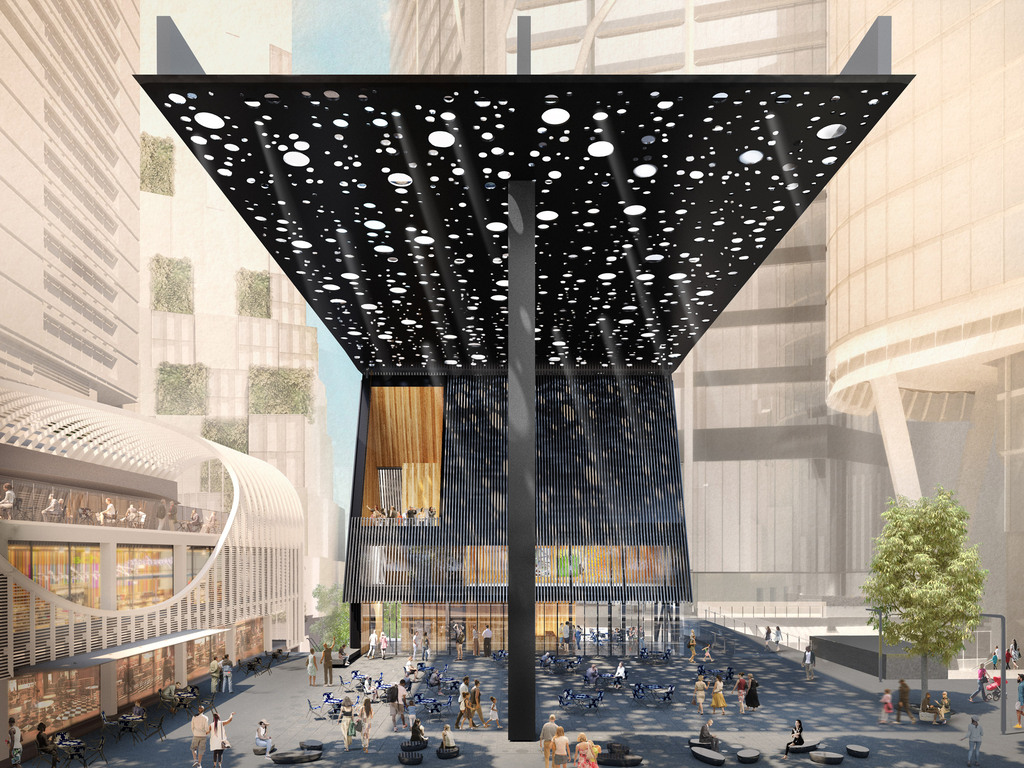 Source: static.dezeen.com
Source: cdn.rt.emap.com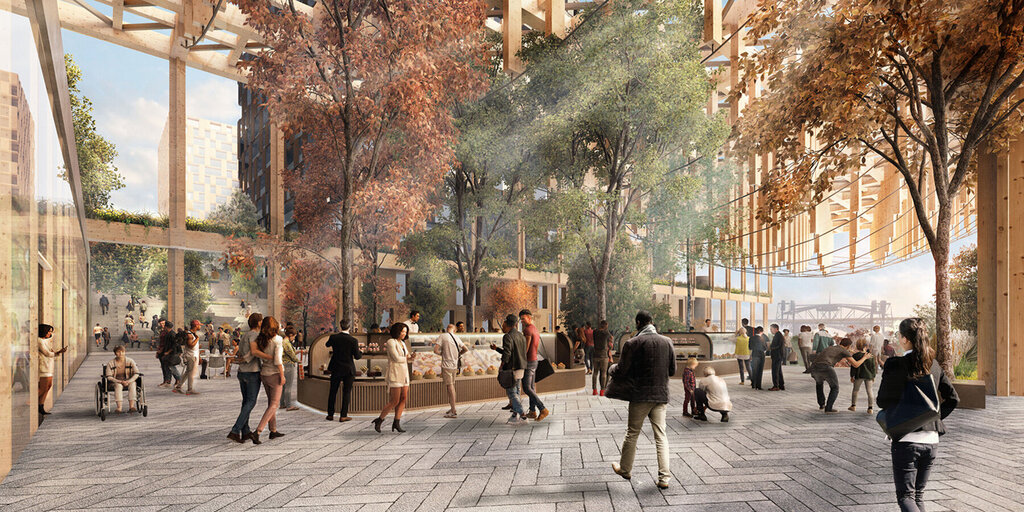 Source: static.designboom.com
More From Architectures Ideas:
To know more about Home improvement ideas, Cleaning and decoration tips visit ArchitecturesIdeas.
For daily updates, follow us on our Instagram page @architectures_idea.