If you're looking for the ideal indoor plants why not try succulents and cacti? These fascinating and engaging plants come from very dry places so need careful nurturing, and some can produce surprisingly beautiful flowers.
There are certain techniques involved in growing succulents that differ notably from normal plants but once you get to grips with things, they are easy to nurture. Let's have a look at what succulents are all about, why you should consider them as ideal indoor plants, and how to grow succulents cacti from seeds so you can save money.
What You Need to Grow Succulents from Seeds
Before we talk about seeds, we'll answer the question in the title. Succulents are ideal for indoor growing as they take up very little space. You simply need the container they are in and a suitable spot to grow them and follow the instructions you will find when you start to read about them. It's a fact that growing succulents has become very popular because of the variety of plants and many people look to growing from seed as a way of getting the rarer plants at cheaper prices. So, let's have a brief list of what you will need to start growing succulents from seeds:
Succulent seeds; you can buy these at garden centers or plant stores, or search online for suppliers
Succulent growing medium; the best option for this is horticultural sand, with a large grain size to replicate desert or arid conditions
A growing tray with a dome cover in which to incubate your seeds.
That's about it, and if you have a suitable space you want to grow them in, you need to make sure it can be heated to around 70F to generate the heat and humidity the seeds need to germinate. Now let's have a look at how to put your seeds and equipment to work.
How to Get Started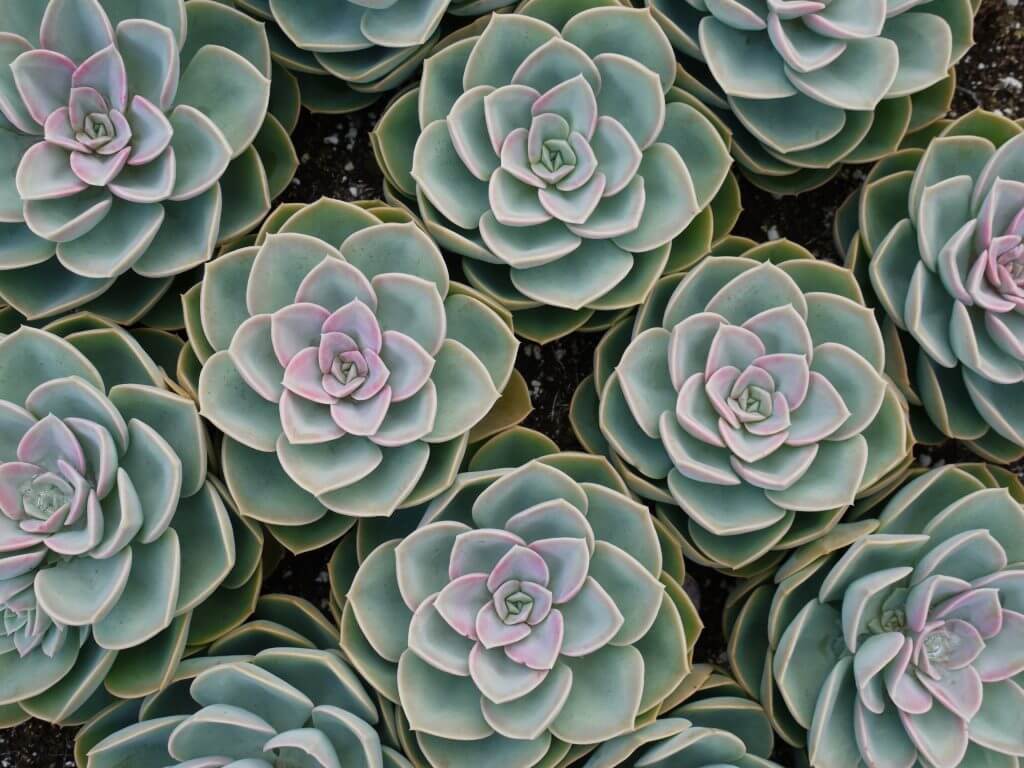 When growing succulents from seed you need to be patient. Depending on the plant, the growing medium, and the situation you are growing in, it could be days or months before they begin to germinate, so let's start at the beginning. Here's the routine for sowing the seeds:
Fill your growing tray with the sand. Before you do this, a handy tip is to put the sand in an oven for a few hours at a low heat (NOT a microwave) to sterilize it and kill any parasites that may be hiding in there.
Now moisten the sand. We recommend you do this with a spray bottle, and just moisten the surface. This will keep the seeds from moving around.
Gently sprinkle the seeds across the surface, shake the tray a little, then put it in place and put the dome lid on.
When you see the seeds begin to sprout you need to take the dome off. Water them for the first week – keep it moist all the time – then let it dry. After this, water weekly and wait until the soil is completely dry before watering again, which is the standard routine for succulents.
If you get seeds to sprout, you'll feel a great sense of accomplishment! The next step is to pot them on, which should be done when the plants reach the same size as those sold in the stores as nursery plants, so pay a visit to your local garden center or store and check them out. It is a great feeling when you see seeds that you have sown begin to spring into life, so start searching for interesting plants now!
Some Further Advice
Read these tips on growing succulents article for more detailed advice and you will stand a better chance of success. Don't give up if your first batch of seeds doesn't germinate, as it's simply a case of trial and error.it might help to talk to other growers and find online forums and chatrooms – there are plenty of them with many members – and ask for advice and help where needed. You'll enjoy growing succulents from seed, and they make the ideal indoor plant, so get yourself some seeds, sand, and a growing tray and have a go!
In Case if you Missed it: