How to Handle Asbestos During Renovations
Asbestos is a prevalent problem across most buildings across Australia. Despite the government imposing a ban on asbestos as a construction material, the pre-ban buildings still pose a risk. The asbestos used remains hazardous at the slightest provocation such as during renovations. Only licensed asbestos removalist should remove and dispose of these materials. Ensure utmost care when dealing with buildings suspected to contain asbestos material. If poorly handle asbestos during renovations can lead to serious health complications. However, if properly handled, you can carry out renovations without exposing yourself. 
Importance of Safe Handling of Asbestos
It's important to ensure the safe handling of asbestos to prevent yourself or your family from exposure. The asbestos may become airborne when handled in an improper manner. The fibers get attached inside the layer of the lungs, heart, or abdomen when inhaled. The final results are diseases like lung cancer, asbestosis, or even mesothelioma most of which are terminal.
So, safe handling of asbestos is a way of keeping yourself and your loved ones from health issues. But, what exactly should one do to evade exposure during renovations on an asbestos-containing building? Below are some of the safety precautions you should take to avoid asbestos exposure during renovations.
Identifying Presence of Asbestos 
Asbestos has been merged into many products. Automotive parts, construction materials, and consumer items are good examples just to name a few. Asbestos is mostly preferred since it's durable and it's more appropriate for its fire-resistant nature. It was used as an additive to products before the 1980s.
Treat any building constructed before this year as having asbestos fibers. After that, you need to identify the exact materials that contain asbestos fibers. This knowledge will help you avoid dangerous exposure to asbestos.
Construction Materials Comprising Asbestos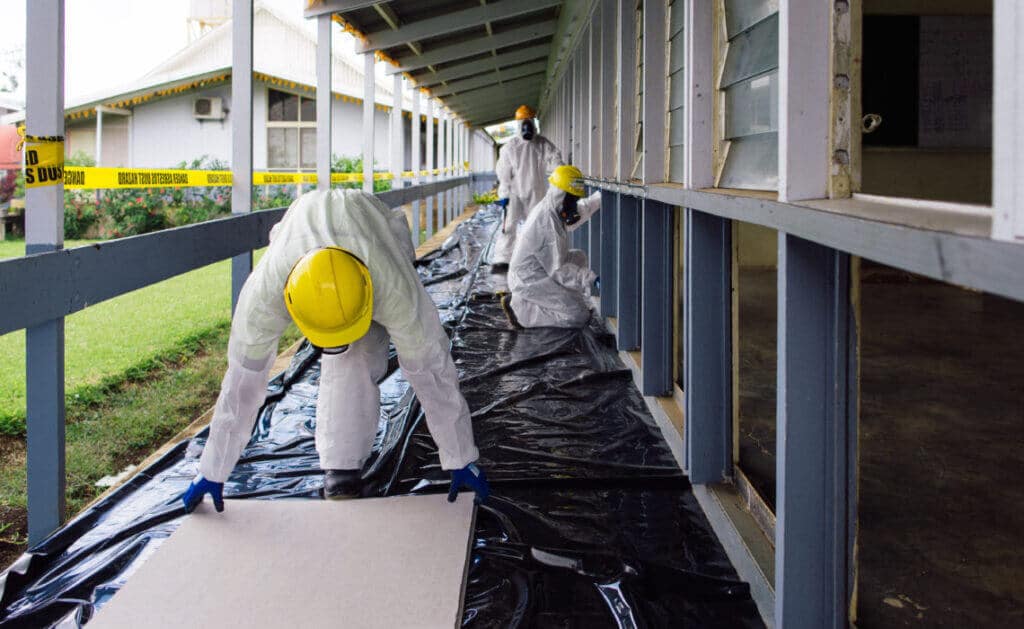 Source: clearasbestosremovalcanberra.com
What are some of the materials that you should lookout asbestos fibers in? The products below are known to harbor asbestos;
Cement sheeting

Electricals

Concrete

Plasters

Millboards

Caulking
Also Read: Home Renovations That Have The Biggest Return On Investment
Pay Attention to Specific Areas
The EPA conducted a survey on where you're likely to find asbestos fibers. After their research, they noted that the concentration of asbestos was in the following areas.
Pipe or boiler containing asbestos had not less than seventy percent of asbestos content.

The sprayed surfaces contained. These contained not less than fourteen percent. The sprayed asbestos acted as an insulator due to its fireproofing qualities. The agency reported more than 190,000 buildings that had asbestos materials.

Homeowners and construction workers may still be risking their health during a

renovation process

. It's necessary to inspect buildings constructed before 1981.
Hire Asbestos Abatement Company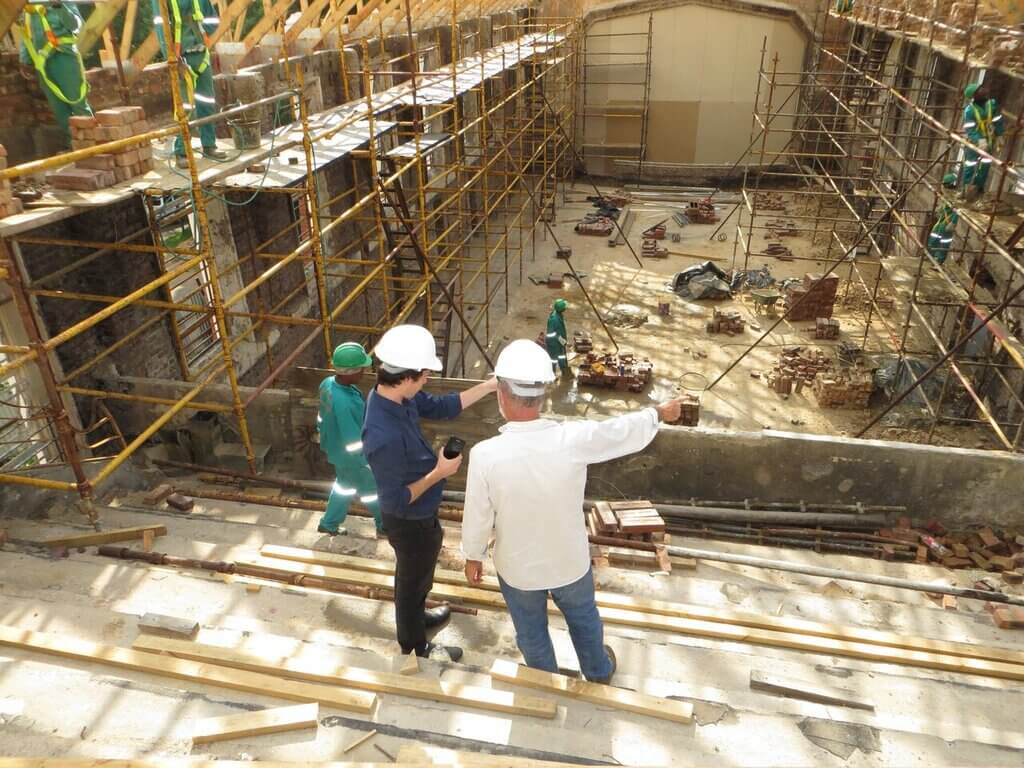 Source: scx2.b-cdn.net
If you suspect the presence of asbestos materials in your homes or buildings, you should contact experts in the management of asbestos to survey the area. An expert can take samples of broken material or damaged pipes.
If experts verify the presence of asbestos, they should advise promptly on the next phases that follow. You should also ensure that you hire a certified asbestos abatement company. These have the expertise and manpower to do everything perfectly. 
Also Read: What To Do If Asbestos Found In Your Home
Handling and Removing Asbestos
It can be dangerous to handle asbestos materials without taking safety precautions. According to researchers, there is no innocuous level of asbestos exposure. 
During the removal, technicians should wear a face mask that provides full coverage to their faces. They should also adhere to the set protocols. For example, all workers should not have soiled clothes. They must take a shower before leaving the work zone among other protocols.
Disposing Asbestos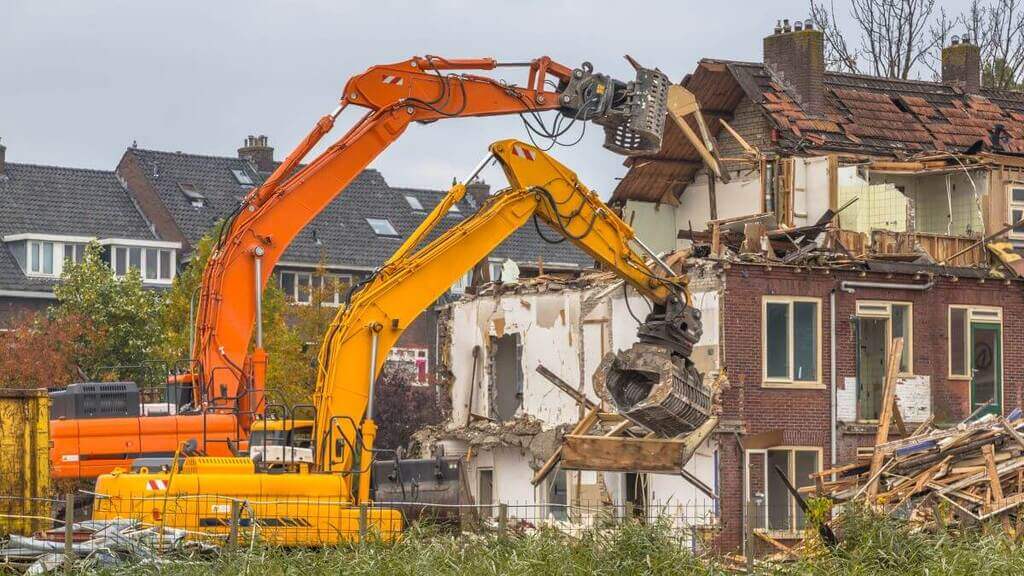 Source: haztrainer.com
After successful removal of asbestos, experts should take the materials to land designated for asbestos waste disposal. Most contractors first wet the removed asbestos before transporting them to a wasteland. The wetting process ensures that the fibers remain intact and not fly into the atmosphere. 
Conclusion
If you are renovating a building you suspect of containing asbestos, it's imperative to be careful.  The effects of asbestos exposure last longer than you can imagine. And worst of all it can cause death. Considering what is at stake, you should consider hiring a professional asbestos abatement firm. There are many of them that you can find on the yellow pages.